2005 BMW 325i
Back glass
$485.00
11/14/20
Anaheim, CA 92801
2006 BMW 325i
Windshield with rain sensor
$401.20
10/01/20
Laredo, TX 78046
2003 BMW 325i
Windshield
$309.53
07/03/20
Gardena, CA 90249
2006 BMW 325i
Windshield
$364.04
06/30/20
Philadelphia, PA 19122
2001 BMW 325i
Windshield
$301.61
04/12/20
Fort Stockton, TX 79735
2006 BMW 325i
Windshield
$336.67
02/19/20
Tarpon Springs, FL 34689
2004 BMW 325i
Windshield
$321.24
11/30/19
Rancho Palos Verdes, CA 90275
1992 BMW 325i
Back glass-heated-with defrost-clear
$316.77
11/02/19
Gurley, AL 35748
2002 BMW 325i
Passenger rear door glass
$264.95
07/28/19
Auburndale, FL 33823
2006 BMW 325i
Windshield with rain sensor
$424.10
06/17/19
Indianapolis, IN 46239
2006 BMW 325i
Driver front door glass
$255.28
03/21/19
Rochester, NY 14605
2006 BMW 325i
Windshield
$326.73
08/25/18
Orem, UT 84097
1993 BMW 325i
Windshield
$291.91
08/08/18
Oakland, CA 94603
2006 BMW 325i
Windshield
$326.73
06/20/18
Riverside, CA 92509
2003 BMW 325i
Windshield-solar coated-acoustic interlayer-rain sensor-light sensor-heated wiper park area-with night vision
$299.73
05/01/18
Yuba City, CA 95991
2006 BMW 325i
Windshield with rain sensor
$395.93
04/29/18
Fillmore, UT 84631
2001 BMW 325i
Windshield
$301.72
12/31/17
Santa Clara, CA 95051
2006 BMW 325i
Passenger rear door glass
$268.83
12/12/17
Valley View, TX 76272
2006 BMW 325i
Windshield with rain sensor
$387.04
12/10/17
Carrollton, GA 30117
2005 BMW 325i
Windshield
$301.00
11/28/17
Bullhead City, AZ 86442
2006 BMW 325i
Windshield
$326.12
09/25/17
Towson, MD 21286
2004 BMW 325i
Windshield with rain sensor
$320.00
07/14/17
Pleasanton, CA 94566
2004 BMW 325i
Quarter glass passenger side
$271.43
07/01/17
San Leandro, CA 94578
2005 BMW 325i
Windshield
$290.03
06/30/17
Mansfield, TX 76063
2006 BMW 325i
Windshield
$370.15
06/06/17
Oakland, CA 94601
2004 BMW 325i
Windshield with rain sensor
$294.72
05/28/17
Columbia, SC 29209
2001 BMW 325i
Windshield
$278.90
05/18/17
Colorado Springs, CO 80920
2006 BMW 325i
Windshield
$200.00
05/06/17
Laguna Beach, CA 92651
2006 BMW 325i
Windshield
$362.80
04/01/17
San Mateo, CA 94403
2002 BMW 325i
Windshield
$292.93
03/23/17
Catawba, NC 28609
2006 BMW 325i
Windshield-rain sensor-solar coated-with third visor frit
$371.20
02/15/17
Rogersville, TN 37857
2005 BMW 325i
Windshield
$279.72
01/05/17
Woodland, CA 95695
2006 BMW 325i
Windshield with rain sensor
$388.29
12/06/16
Killeen, TX 76543
2003 BMW 325i
Windshield
$145.00
12/05/16
Torrance, CA 90505
2003 BMW 325i
Windshield
$285.00
11/29/16
Richmond, CA 94801
2006 BMW 325i
Windshield with electrochromic mirror
$228.60
11/02/16
Scottsdale, AZ 85258
2002 BMW 325i
Windshield
$219.00
10/16/16
Wheaton, IL 60187
2003 BMW 325i
Windshield with rain sensor
$328.81
10/07/16
Perris, CA 92570
2003 BMW 325i
Windshield
$296.52
06/17/16
Cheyenne, WY 82001
2005 BMW 325i
Back glass
$413.04
04/21/16
Wylie, TX 75098
2005 BMW 325i
Windshield
$294.10
04/16/16
Wylie, TX 75098
2001 BMW 325i
Windshield with rain sensor
$442.53
04/14/16
Lewis Center, OH 43035
2003 BMW 325i
Back glass
$407.79
03/21/16
Philadelphia, PA 19119
2002 BMW 325i
Windshield
$313.55
03/06/16
El Paso, TX 79905
2001 BMW 325i
Windshield
$436.30
02/13/16
Temple, TX 76502
2006 BMW 325i
Windshield
$280.51
02/12/16
Stockton, CA 95210
2004 BMW 325i
Windshield with electrochromic mirror and rain sensor
$302.94
12/08/15
Mechanicsville, VA 23111
1995 BMW 325i
Windshield
$270.13
12/06/15
Manahawkin, NJ 08050
2006 BMW 325i
Windshield
$281.12
11/16/15
Madison, AL 35758
2006 BMW 325i
Windshield with rain sensor
$367.05
11/08/15
Orting, WA 98360
2001 BMW 325i
Windshield
$270.97
11/08/15
, 75761
2003 BMW 325i
Back glass
$200.00
10/13/15
Los Angeles, CA 90002
2006 BMW 325i
Passenger front door glass
$159.00
10/12/15
San Antonio, TX 78226
1994 BMW 325i
Windshield
$268.83
10/11/15
Waterford, MI 48327
2005 BMW 325i
Windshield
$273.08
09/21/15
Haslett, MI 48840
2004 BMW 325i
Windshield
$273.15
09/07/15
Tehachapi, CA 93561
2002 BMW 325i
Windshield
$271.05
08/24/15
Worcester, MA 01605
2003 BMW 325i
Vent glass rear passenger side door-opens with door
$249.19
08/21/15
Richmond, KY 40475
2001 BMW 325i
Windshield
$281.55
08/10/15
Ewa Beach, HI 96706
2004 BMW 325i
Passenger front door glass
$247.76
08/03/15
La Vernia, TX 78121
2006 BMW 325i
Passenger front door glass
$244.13
07/29/15
Washington DC, DC 20011
1988 BMW 325i
Driver front door glass
$175.00
07/19/15
San Diego, CA 92103
2006 BMW 325i
Windshield
$300.36
07/12/15
Pittsburg, CA 94565
2002 BMW 325i
Back glass
$350.00
07/08/15
Sunnyvale, CA 94086
2003 BMW 325i
Windshield with rain sensor
$311.64
07/05/15
Monroe, LA 71201
1994 BMW 325i
Windshield
$264.77
05/24/15
Mc Kees Rocks, PA 15136
1995 BMW 325i
Windshield
$264.77
05/17/15
Bolingbrook, IL 60440
2003 BMW 325i
Driver rear door glass
$250.68
05/04/15
Rosser, TX 75157
2003 BMW 325i
Windshield with rain sensor
$311.47
05/04/15
Franklin, VA 23851
2001 BMW 325i
Windshield
$160.00
05/01/15
Los Angeles, CA 90025
2005 BMW 325i
Back glass-passenger side
$259.08
04/30/15
Fayetteville, NC 28303
2006 BMW 325i
Windshield
$365.89
04/29/15
Jonesville, NC 28642
2006 BMW 325i
Windshield with rain sensor
$365.89
04/28/15
Albuquerque, NM 87105
2004 BMW 325i
Windshield with rain sensor
$315.67
04/27/15
Comfort, TX 78013
2003 BMW 325i
Windshield
$316.72
04/24/15
Providence, RI 02904
2004 BMW 325i
Passenger rear door glass
$260.13
04/20/15
San Martin, CA 95046
1994 BMW 325i
Windshield
$271.07
04/10/15
Redford, MI 48240
1993 BMW 325i
Windshield
$285.77
03/14/15
Lake Charles, LA 70601
2006 BMW 325i
Passenger front door glass
$252.67
03/11/15
Saint Louis, MO 63118
2001 BMW 325i
Windshield
$338.11
02/16/15
Seattle, WA 98125
2005 BMW 325i
Windshield
$297.80
01/28/15
Portsmouth, VA 23702
2003 BMW 325i
Windshield
$299.90
01/26/15
Salado, TX 76571
1988 BMW 325i
Back glass
$236.57
01/21/15
Odessa, TX 79763
2001 BMW 325i
Windshield
$219.12
01/08/15
Sacramento, CA 95816
2006 BMW 325i
Passenger Rear Door Glass
$185.00
01/03/15
Concord, CA 94521
2004 BMW 325i
Windshield with Rain Sensor
$332.47
12/20/14
San Luis Obispo, CA 93401
2001 BMW 325i
Windshield
$155.00
12/08/14
South Gate, CA 90280
1990 BMW 325i
Windshield
$260.74
10/20/14
Albuquerque, NM 87105
2004 BMW 325i
Windshield with Rain Sensor
$324.48
10/02/14
Kosciusko, MS 39090
1989 BMW 325i
Driver Front Door Glass
$292.89
10/01/14
Dayton, OH 45429
2003 BMW 325i
Windshield with Blue Shade Band
$260.23
09/23/14
Bronx, NY 10456
2005 BMW 325i
Passenger Front Door Glass
$244.05
09/19/14
Fort George G Meade, MD 20755
2001 BMW 325i
Windshield
$284.38
09/14/14
Merced, CA 95340
1992 BMW 325i
Rear Window Back Glass
$253.64
09/10/14
Fargo, ND 58103
2003 BMW 325i
Windshield
$265.92
09/03/14
Oakley, CA 94561
2003 BMW 325i
Driver Front Door Glass
$239.26
08/20/14
Saint Croix Falls, WI 54024
2005 BMW 325i
Windshield
$272.90
08/17/14
Raymond, WA 98577
1992 BMW 325i
Passenger Front Door Glass
$150.00
08/03/14
Los Angeles, CA 90066
2004 BMW 325i
Windshield
$251.30
07/11/14
Bethany, OK 73008
1987 BMW 325i
Passenger Front Door Glass
$335.00
06/20/14
Pittsburg, CA 94565
2006 BMW 325i
Windshield with Rain Sensor
$356.43
06/16/14
Richardson, TX 75082
2005 BMW 325i
Windshield
$259.61
06/15/14
Savannah, GA 31405
2004 BMW 325i
Windshield with Rain Sensor
$309.89
06/07/14
Jennings, LA 70546
2004 BMW 325i
Passenger Front Door Glass
$294.78
05/18/14
Washington DC, DC 20529
2003 BMW 325i
Windshield
$308.78
05/17/14
Durham, NC 27703
1994 BMW 325i
Windshield W/Third Visor Frit-Acoustic Interlayer
$269.78
05/15/14
Sunset Beach, NC 28468
1989 BMW 325i
Windshield
$239.79
05/11/14
Patchogue, NY 11772
2002 BMW 325i
Rear Window Back Glass Heated
$319.87
04/20/14
Boston, MA 02108
1989 BMW 325i
Side Window (Passenger Side)
$305.36
04/09/14
Charleston, SC 29414
2001 BMW 325i
Windshield
$259.00
04/01/14
Sellersburg, IN 47172
2001 BMW 325i
Back Window
$185.00
02/17/14
Houston, TX 77080
1992 BMW 325i
Side Window (Driver Side)
$289.85
02/15/14
Lancaster, CA 93536
2002 BMW 325i
Windshield
$292.57
02/15/14
Virginia Beach, VA 23452
2006 BMW 325i
Windshield with rain sensor
$276.82
02/04/14
Gaithersburg, MD 20877
2001 BMW 325i
Side Window (Driver Side)
$141.11
01/27/14
Houston, TX 77002
2004 BMW 325i
Rear Window (Driver Side)
$258.52
01/03/14
Ventura, CA 93003
2006 BMW 325i
Side Window (Driver Side)
$258.23
12/20/13
Rockville, MD 20852
2002 BMW 325i
Rear Window (Passenger Side)
$160.00
12/15/13
Atlanta, GA 30344
2006 BMW 325i
Windshield with rain sensor
$324.95
11/04/13
Tracy, CA 95377
2006 BMW 325i
Windshield
$205.00
08/24/13
Killeen, TX 76542
Sours: https://www.emergencyglassrepair.com/bmw-325i/
How Much Does a Windshield Replacement Cost?
March 1, 2020/0 Comments/1663/Auto Glass Tips, Blog
Facebook It
Tweet It
Pinterest It
Google Plus It
Safety features in a car play a critical role in keeping the passengers safe during the ride.
While AI-based features such as lane assists and auto-braking systems are becoming more and more prevalent, there is one essential part of every car that has been constant in its design and plays a significant role in safety – the windshield!
Windshields alone can make the difference between a safe ride and a risky ride. Not only do they ensure that the driver has a clean line of vision, but they also add to the structural integrity of the vehicle.
Unfortunately, given their position in a car, windshields are prone to cracks that can put the front passengers at risk. This is why it is always best to get your windshield replaced as soon as you see the first signs of damage to avoid potential accidents.
You can find the best quality OEM and OEE windshields for your car at Transparency Auto Glass.
Your Car's Make and Model Affects the Cost of Replacement
Windshield replacement costs can vary significantly depending on the type of car you drive. For instance, replacing the glass on your Chevrolet or Ford typically will cost you a lot less than replacing the windshield glass on higher end vehicles such as a BMW, or Mercedes Benz.
On average, these replacement costs can range from $200 to $350; however, certain luxury vehicles may require you to spend over $1000. At Transparency Auto Glass, we offer you the best rates for the job, regardless of the type of vehicle you drive.
From the luxurious Audi to the economical Toyota – we happily fix a wide range of vehicles. Here's a full list of automobiles we work with.
However, sometimes it feels like overkill to replace the entire windshield just because it's cracked, chipped, or shattered. Especially when the damage is barely visible. A full windshield replacement is not always necessary, as some of these small damages can be repaired at an inexpensive rate.
If you schedule an appointment with us, our team of experts can determine if you should go for a repair or replacement, to keep the safety of your vehicle in check.
High-Quality Parts
Choosing the right type of glass for your vehicle is crucial for your safety and to ensure proper function. You can always find companies cutting corners on quality and craftsmanship, to be able to provide a low-cost install. Unfortunately, as with many other things in life you do get what you pay for.
Transparency Auto Glass never cuts any corners. We offer top-of-the-line Original Equipment Manufacturer (OEM) glass and supplies. We want to make sure that we provide every customer with the best possible fit, the safety you need, and the proper function of your vehicles accessories.
You can also use Original Equipment Equivalent (OEE) parts – a lower cost alternative to OEM.
If installed properly, OEE windshields provide the same benefits and perform just as well as OEM windshields. Prices vary depending upon the type of vehicle.
Why Hire Us?
Our team of experts can replace windshields for all sorts of sedans, SUVs, vans, trucks, etc. In fact, our team of technicians goes a step beyond to provide you with unparalleled service.
Whether you wish to replace the windshield or get it repaired without burdening your pocket, we can get it done for you. Here are a few reasons why you should get your windshield replaced by us:
We offer a comprehensive glass service to fix chips, cracks, and other auto glass issues
Our experts are certified with over 15 years of experience in the industry, allowing them to offer the best service with the best materials on the market.
You get to enjoy a nationwide lifetime guarantee on our work.
Our team can replace your windshield at a location that works best for you
Are you looking forward to hiring Transparency Auto Glass for your windshield replacement? Schedule an appointment today by dialing (919) 793-7776 or by filling out the quote form below.
Sours: https://transparencyautoglass.com/blog/how-much-does-windshield-replacement-cost/
BMW Windshield Replacement Near Me
If you are looking for a BMW windshield replacement near me you arrived to the right place - Aztek Auto Glass - where to satisfy your needs for today BMW windshield replacement problems can be solved with just a quick phone call. We can provide to you BMW auto glass replacement cost and, BMW auto glass replacement warranty so you can take a quick decision. We are ready to complete any year and model BMW windshield replacement promptly and the way you want it.

You don't have to worry if you find BMW windshield replacement prices can go up to $700, other says it costs can range from $185 to $1,000. By our experience and depending of the BMW year and model, a BMW windshield replacement typically costs between $100 and $400, even though the average driver reporting that they paid $214. Let's give the cheapest windshield replacement, be sure to have your VIN number and, submit your quote request!

If your insurance company cover some or all of the costs to you, these alleviate your worries. But we can certainly tell you that the cheapest BMW windshield replacement can be done with us. Do you want to verify? Need a quick quotation to decide? Give Us a Phone Call Right Now. 

Sours: https://www.aztekwindshieldreplacement.com/bmw-windshield-replacement.html
BMW Windshield replacement as it happens!
Bmw Auto Glass Repaired or Replaced In Your Driveway!
Customers Love our Qualified Glass Professionals!
★★★★★4.63 out of 5 stars438 customer reviews
Filter Ratings -
Toyota Prius V Windshield Replacement
5 5 1
3 years ago
Just want to thank everyone from customer service on the phone to Eugene who replaced the broken glass. Customer service was able to expedite the order when they found out we were from out of town and had to leave by Wednesday morning. Eugene arrived at the promised time to replace the side window. He did a great job of cleaning up the broken glass and installing the new window. He took the extra time to make sure the electric window worked properly as well as closed tightly. I hope to never have another broken car window but I will not hesitate to call on Windshield Guru again.
Mr. Reinhold G
• Seattle, WA • 2012 Toyota Prius V
Autoglassguru.com
BMW X3 Windshield Replacement
5 5 1
1 year ago
Had the best experience with Hughes Auto Glass. They promised what they delivered OEM at a price that no one could match. I would used them and always recommend them to everyone.
Chris C
• Savannah, GA • 2012 BMW X3
Autoglassguru.com
Nissan XTerra Windshield Replacement
5 5 1
3 years ago
Did a very good job I would like a receipt emailed Thanks
Billy T
• Loomis, CA • 2000 Nissan XTerra
Autoglassguru.com
BMW 325 Windshield Replacement
5 5 1
3 years ago
Young man who arrived to fix window was very friendly, knowledgeable and did a great job. If ever need another window fixed will definitely give the company a call and will refer to anyone that needs work done on their window.
Erik C
• Blue Island, IL • 2004 BMW 325
Autoglassguru.com
---
---
Recent Bmw 325i Glass Quotes Find Real Prices from Real Customers
---
| | | | | | |
| --- | --- | --- | --- | --- | --- |
| Date | Year | Model | Glass Part | Zip Code | Price |
AUTO GLASS» Bmw» 325i
Windshield Guru is proud to carry Bmw 325i windshield replacements. Searching for a Bmw 325i windshield has never been easier.
We highly encourage you to replace your windshield at the first sign of damage, since it is a safety hazard. Our customer service representatives are standing by to provide you with repair quotes for your Bmw 325i auto glass. Contact Windshield Guru today to fix your auto glass.
---
Bmw 325i Windshields Find Your Model Year Now
---
Sours: https://www.autoglassguru.com/car/bmw/325i
Windshield bmw replacement price 325i
BMW Windshield Replacement or Repair - Get Local BMW Auto Glass Prices Instantly!
BMW Windshield Replacement
BMW General Information
BMW Model Pictures
About BMW Auto Glass Replacement
History of BMW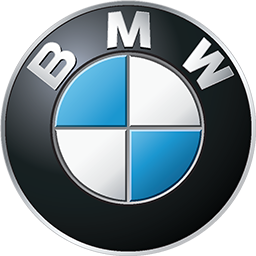 BMW General Information
BMW Corporate Website
BMW Wikipedia Page
Company Type: Public Company; BMW Group
Years in operation: 1916-Present
Headquarters: Munich, Germany
Locations: Global
BMW Auto Glass Original Equipment Manufacturer (BMW OEM glass): Saint Gobain Sekurit
Popular BMW Models: 1 series, 3 series, 5 series, 7 series, 6 series, M3, M5, M6, Z4, X3, X5, X6, Active7 Hybrid, X6 Hybrid
BMW Model Pictures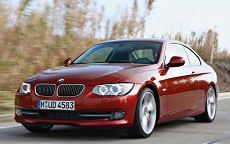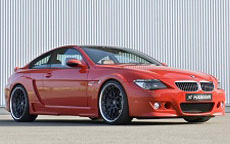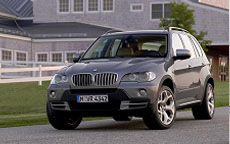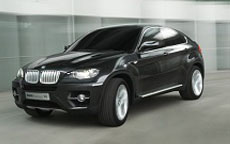 About BMW Auto Glass Replacement
Founded as an aircraft engine manufacturer in 1916, the Bavarian Motor Works is now known worldwide simply as BMW, the company that creates 'the ultimate driving machine'. Each BMW is made with special care so that it is perfectly attuned to its driver. That is why you will find that once you have owned a BMW, no other car feels quite right for you. A special vehicle like BMW requires the best attention when you are in need of BMW windshield replacement and auto glass repair.
Having the auto glass replaced on your beloved BMW can become a very expensive affair. There are auto glass service providers who offer competitive prices to keep your costs at a minimum. To choose the right provider for your auto glass replacement, it is important to learn a bit more about the reason prices are what they are. The price of replacing your two door BMW hatchback's front passenger door may be significantly higher than carrying out the same replacement on a Ford Escort two door hatchback. However, the cost of vehicle glass replacement on variations of the same basic design is likely to be the same. For instance, auto glass replacement on all 2 door BMW models including hatchbacks, convertibles and coupes will remain within the same price range. Since BMW auto glass replacement is expensive, it is important to find an experienced auto glass service provider who can offer long lasting solutions.
Different BMW models come with different kinds of auto glass. Some, like the new BMW X5, have both a rear vent as well as quarter glass. The X6 has a sporty aerodynamic body that comes with its distinctive tapering quarter panels (quarter glass) . The 2011 BMW 3 series is an ever popular model that sports the classic full front door, rear door, and a quarters without the vents. An experienced auto glass service provider will know exactly which glass and parts to use with your BMW model.
There are some special points to note with BMW windshield replacement and auto glass repair, which is why it is ideal to leave your vehicle only in the hands of an experienced technician. For example, the rain sensors in most of the models need to be re-calibrated at the dealer's. The BMW 1 series vehicles use a flat black, glossy black, and chrome finish quarter glass trim that is not very commonly used with other brands. An experienced technician will ensure that he has the right trim before he removes the quarter glass. He will also know to leave the lower trim in until the glass is cut out.
BMW Auto Glass Parts
You can find the perfect solutions for your BMW windshield replacement and auto glass repair needs only when the perfect parts are used. Most people choose low cost options when they need auto glass replacements but at times this could actually prove to be very expensive, inconvenient, or both. For example, by choosing non-OEM or non-OEE glass to replace damaged auto glass, you may end up losing the automatic rain sensor that is usually positioned under the rear view mirror on cars that come with this option. There are some special options with OEM or OEE parts that can actually enhance the performance of your BMW too. The XIR (glass with reflective coating) that has been offered on all BMWs since 1993 is one such option. This coating keeps the interior cooler so that the load on your car's AC is significantly reduced, thus reducing AC fuel consumption too. Identify a reliable service provider for your BMW windshield replacement and auto glass repair. The technician will be sure to keep you informed of all such options so that you enjoy your BMW in the best possible way.
The History of BMW
The BMW brand of cars is marketed to a special socioeconomic group of people looking for a luxury vehicle. They are characterized by their sophisticated look, comfortable interior, and extremely expensive parts. In today's marketing, German-based BMW is known for pushing emotional buttons associated with spiritual luxury, for example by saying that a car has "a soul." Personifying cars by giving them such personalities is psychologically alluring to expensive car buyers.
Started in 1916, BMW actually started with manufacturing engines that were used in airplanes. A decade later they embarked upon the motorcycle business, and cars 5 years after. BMW's first car ever was the Dixi 3/15 PS. In 1945, BMW had to cease production of cars and motorcycles due to the restructuring of factories following WW2, but returned to their venture 5 years later. On the way to becoming a household name, BMW faced tough competition from Audi and Subaru which strived for the same spotlight as BMW. Despite rough history, the brand achieved certain milestones. For example, in 1992, BMW outsold Mercedes in Europe with a higher number of vehicles. Their persistent striving for a luxurious blend of driving and passenger comfort, paired with unparalleled German engineering, earned BMW a reputation of a luxurious brand among US buyers as well as luxury car owners worldwide.
By Norman Newsome
Sours: http://www.autoglassquotez.com/make/bmw
Windshield Replacement Cost.
How Much Does Windshield Repair & Replacement Cost? The average windshield replacement cost is $350. Windshield replacement cost ranged from $200 to $500 in 2018-2019, depending on the type of windshield, brand, make, and model. Most or all of that is paid by your insurance company.
Click to see full answer

Consequently, how much does it cost to replace a BMW window?
The average cost for a BMW 328i window regulator motor replacement is between $338 and $603. Labor costs are estimated between $132 and $167 while parts are priced between $206 and $436. Estimate does not include taxes and fees.
Likewise, how much does it cost to replace a BMW x3 windshield? Recent Bmw X3 Glass Quotes Find Real Prices from Real Customers
| Date | Year | Price |
| --- | --- | --- |
| 11/01/2019 | 2016 | $668.05 |
| 09/17/2019 | 2006 | $340.20 |
| 06/25/2019 | 2019 | $465.16 |
| 05/10/2019 | 2016 | $442.47 |
Also question is, how much does it cost to have my windshield replaced?
Windshield Replacement CostsTypically, the cost of a windshield replacement is between $100-$400, including labor with the average cost ranging between $210-230. Collectible cars and luxury vehicles can jump the price to as high as $1,500 but it all depends on the vehicle.
Does BMW replace windshields?
We repair and replace thousands of BMW windshields every year. Our services are completed quickly and diligently, often having your new windshield in place within a few hours.
Sours: https://findanyanswer.com/how-much-does-it-cost-to-replace-a-bmw-windshield
You will also be interested:
Quote:
Originally Posted by
Ross328i

It won't have the BMW logo, but it's the same exact thing.
Manufactured to same specs, but careful with the statement "same exact thing." You need to take a close look at the DOT number to get the full story. This is not just a case where a given factory spits out a batch of windshields with BMW logos one day and then another identical batch without logos the other (actually it may be the case if you live in Germany or France... probably not though, I would guess the non-logo is coming from Hanglas Poland or Czech).
For example I have a replacement "OEM" windshield with Saint-Gobain Sekurit logo which was put in last year and cost me less than CAD$400 installed. The dealer wanted CAD$2035 all-in for a windshield replacement with BMW logo. It looks like I got a great deal, but taking a close look DOT number for this glass is DOT772 which = "SAINT-GOBAIN HANGLAS SEKURIT (SHANGHAI) CO., LTD. SHANGHAI CHINA"
So windshield is technically OE with correct logo, but made by Hanglas. There are also some other cost cutting measures glass shops take like reusing the rain sensor (maybe they don't have the time or expertise to replace/recode) and in some cases using cheaper moldings and/or adhesives.
Not that I am knocking Chinese manufacturing, I think with more modern facilities they may be making great glass, perhaps even to better standards than some of the Euro facilities. I certainly have no complaints about quality of mine. However if you are a purist who thinks everything in your German car should come from within 200 km of the Fatherland, something to be aware of.
I don't have one in front of me but I would guess for those of you with the roundel logo glass it's either DOT27 ("SEKURIT SAINT-GOBAIN DEUTSCHLAND GMBH GERMANY") or Pilkington is DOT43 ("PPG INDUSTRIES GLASS S.A.") manufactured in France.
You have to make your own decision about whether the premium is worth it. I seem to go through a windshield every 2-3 yrs so I can't really justify the extra cost even through insurance, but point is not all of this extra cost from the dealer is "propeller tax."
Sours: https://www.e90post.com/forums/showthread.php?t=1070632
959
960
961
962
963