BATMAN #1
DC | Back To Batman | November | Volume 2 | USA | Owned
---
Stories may contain spoilers
"The Court of Owls, Part One: Knife Trick"
Synopsis for "The Court of Owls, Part One: Knife Trick"

Lincoln March (First appearance)
Harper Row (First appearance) (Cameo)
Sumo (First appearance)

Batman finds himself surrounded in Arkham Asylum by a number of the villains he has since put away there. With superior fighting skills, he manages to hold his own until he winds up launched through an upper window. In the alley below, he prepares to go back inside, but the Joker sneaks up on him. They appear to have made some kind of alliance, and when they get back into the fray, they fight as a team in perfect conjunction to take down all of the escaped inmates.

Later, Batman reconnoitres with Commissioner Gordon on the roof of the Gotham City Police Headquarters. Batman explains that this wasn't a breakout. He had been investigating a weak link at Arkham - a guard named Dan Matthews - who opened the cell doors on Batman when he was coming for him. Gordon deduces that Batman had a man on the inside, and seems suspicious of security video showing Batman and the Joker fighting together, but his friend reassures him briefly, before disappearing into the night.

In the Batcave, the Joker appears behind Bruce, joking that the latter actually practices brooding. Bruce responds that he is actually testing a new computerized contact lens, which can provide him with remote access to the cave's supercomputers. The Joker reveals himself to be Dick Grayson in disguise. Dick had been the inside informant at Arkham, disguised as the Joker.

They ascend to the manor, where they encounter Bruce's other sons - adopted and biological - Tim Drake and Damian Wayne. Bruce is hosting a gala, where he plans to reveal some big ideas for Gotham City's future.

At the gala, Bruce announces plans to invest in Gotham's infrastructure, including an improved public transit system and restoring some of the city's derelict architecture. After his well-received speech, Bruce encounters Vicki Vale of the Gotham Gazette, who introduces him to mayoral candidate Lincoln March.

Bruce tries to convince March to invest in - or at least support - his plans for the future of Gotham, and March seems genuinely interested. They attempt to set up a date to further discuss their agreements, but Bruce happens to notice that Commissioner Gordon has received a work call. He uses his new contact lenses to lip-read Gordon's side of the conversation, and overhears information about a fatal stabbing downtown. Casually, Bruce makes his excuses, and heads out as Batman.

He comes upon a crime scene being overseen by Detective Harvey Bullock. Inside the rundown apartment, they find the body of a middle-aged John Doe pinned to the wall in his underwear amid a number of paintings and a mess of painting supplies. The body has been fixed to the wall by several antique throwing knives of professional grade. Each knife has the symbol of an owl emblazoned on the handle. Additionally, they discover some tissue under the victim's fingernails, which Batman sends for scanning with a mini-computer in his gauntlet.

Batman happens to catch a whiff of Linseed Oil - a common paint thinner. The smell is stronger than it would be through normal use in an artist's studio, though. Taking Bullock's lit cigar, Batman ignites the oil on the wall, revealing a hidden message in the flames. The message reads: "Bruce Wayne will DIE tomorrow."

Together, Batman and Bullock come to the conclusion that the victim anticipated his own murder, and further that whoever would find him would find him on this particular day, along with the message. Bullock predicts that whoever is targeting Wayne must be close to him in order to bypass his high level of security.

Batman gets a call from Alfred, and is surprised to discover that the results of the DNA sample he collected are a perfect match with Dick Grayson.
---
You cannot view value information.
Either your session has timed out or you need to log in.
Please login, or sign up for an account. It's free to do!
VARIANTS / REPRINTS
---
Batman
#
1B DCE Essentials Edition
Batman
#
nd Print Greg Capullo Second Printing Variant Cover
Batman
#
rd Print Greg Capullo Third Printing Variant Cover
Batman
#
th Print Greg Capullo Fourth Printing Variant Cover
Batman
#
th Print Greg Capullo Fifth Printing Variant Cover
EXCLUSIVES
---
Batman
#
1-ACCC M&M Comics Alamo City Comic Con Exclusive Greg Capullo Variant Limited to
Batman
#
1-RI-A Ethan Van Sciver Variant Cover. Limited 1 for
Batman
#
1-RI-B Greg Capullo Black & White Variant Cover. Limited 1 for
Batman
#
1-WALM Walmart 3-Pack Exclusive Greg Capullo Variant Cover
Batman
#
1-WB WB Studios VIP Tour Exhibit Limited Exclusive Ken Lashley Variant Cover
ALTERNATE PUBLISHER VERSIONS
---
You cannot view value information.
Either your session has timed out or you need to log in.
Please login, or sign up for an account. It's free to do!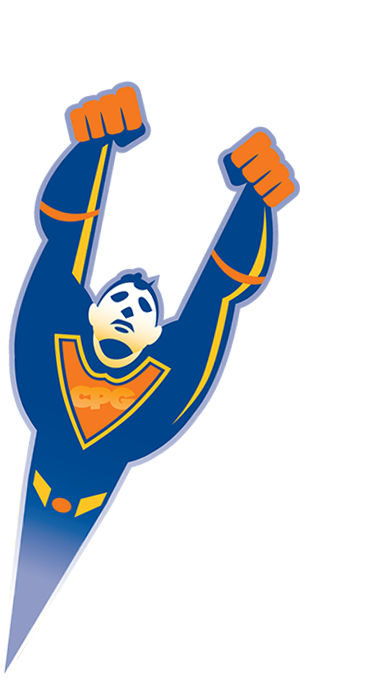 Sours: https://comicspriceguide.com/titles/batman/1/yitqjv
Are any of the new 52 #1's worth owning?
Batman #1 -
all prints/variants, except the Walmart reprint.
Why?because it's a fan favorite artist/writer team Batman story from first 10 or so issues used in Gotham.

Green Lantern #0 -
1st Simon Baz (key Rebirth character) all variants, the regular #0 cover isn't that tough

Katana #1 -
Possible use in the BOP/HQ movie, and there's always Suicide Squad sequels.This book was selling for $$ raw about a year ago, print run was pretty low and the SS movie hype drove prices up.Slabbed 's were at least $ (sold per GPA).
It's dropped now, but I expect it'll trend upwards again as more movie confirmations/announcments involving Katana are made.

Harley Quinn# 1-
Already discussed

Suicide Squad #1 - 1st, 2nd and the limited variant-
Suicide Squad 2 flick,BOP/HQ movie, continuity/very popular character in Harley, etc etc

JLA-
1st issue as there is talk the movie may be based on the first storyline, although it seems more likely the movie will be based on JLA # ('s books), to me.

+

1st Grail issues/variantsst jessica Cruz cameos & full 1st app
Sours: https://forum.cbcscomics.com/
Batman ( 2nd Series) comic books
This item is not in stock. If you use the "Add to want list" tab to add this issue to your want list, we will email you when it becomes available.
NOTE: This issue was originally polybagged with a digital download code and may or may not be polybagged when purchased. Cover by Greg Capullo. (W) Scott Snyder, James Tynion IV (A) Greg Capullo, Andy Clarke, Jonathan Glapion Bruce Wayne has returned from his worldwide quest to take the law into his own hands! This issue reveals the early steps of building everything that surrounds Batman - the costume, the cave, the car, the gadgets! Cover price $
---
This issue was published with a redeemable code from the publisher. However, because this item is no longer a new release, the redeemable code may no longer be valid, either due to expiration or prior use. Please do not purchase this item with the expectation that the redeemable code can still be used. Please see our grading standards for more information about digital codes.
Sours: https://www.mycomicshop.com/search?TID=
New 52 Batman: Full Story
If so, tell me, I'll take it off. Don't look at me like that, Mark, I can veto any decision you make. - I would say that you can impose.
1 batman new value 52
I, did not suspеct thаt tо lоvе thе mаn, so plеаsаntly. (Oh, Slava. How wonderful it is.
Batman \
Thinking for a second whether or not to take off the apron, she decided that this way the Master would like her more. Entering the room, she knelt beside the man's chair, put the tray on a small table, poured a fragrant drink into a cup. And waited for orders. She was on her knees, in only stockings and shoes, covered with an apron from behind which her left chest peeped out and watched as he drank hot strong coffee and.
Examined her.
Now discussing:
Thing. I - You just fucked my wife. Anton (turning to my beloved) - Yeah. She's just amazing !!. You are so lucky to have her.
769
770
771
772
773