How to Open a Volkswagen Hood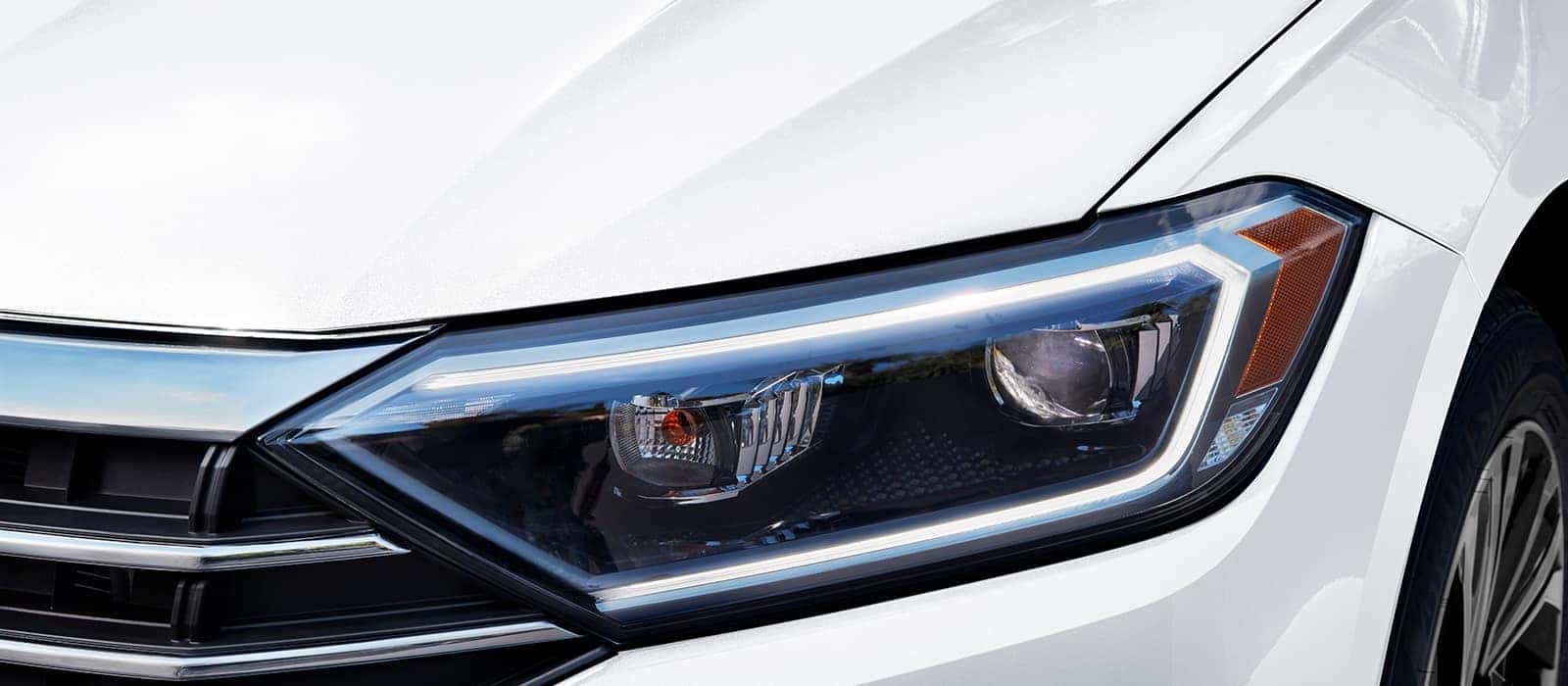 If you drive a Volkswagen vehicle, there may come a time when you need to open the VW hood to inspect the vehicle or perform routine maintenance. Wondering how to open a Volkswagen hood? The service experts at Volkswagen of Salem County near Vineland would be glad to share the details. Whether you need to know how to open the VW Golf hood, Volkswagen Beetle hood, VW Passat hood, or have questions about the VW hood latch for a different model, we have you covered.
View InventoryLearn More
Volkswagen Open Car Hood
Before you get started, step inside the cabin of your particular model. The steps below should help you open your VW Beetle hood, Golf hood, and more.
Sit in the driver's seat of your vehicle. Near your feet, you should spot the lever that is used to open up the trunk of your vehicle. Pull the lever toward you to release the VW Golf hood latch (or whichever model you drive).
Step out of your vehicle and head over to the front end of the car. Locate the hood release lever under the front lip of the hood.
Lift the hood as you pull the VW hood latch.
Use one hand to keep the hood of the vehicle open. Use the other to take out the prop rod. When it is securely inserted into the receiver port, you can then safely look under the hood of your vehicle.
Contact Volkswagen of Salem County for More Information
If you still have questions on how to open the Volkswagen hood or are wondering about a specific maintenance task, do not hesitate to reach out to the automotive service experts at Volkswagen of Salem County near Millville. We want to ensure your Volkswagen vehicle runs smoothly for many years to come. If you think that your vehicle is in need of repair or routine maintenance, it is easy to set up an appointment online. We make vehicle maintenance affordable and hassle-free.
Learn More With Volkswagen of Salem County
2022 Volkswagen Taos Review

The Volkswagen lineup has long been a staple in the Washington Township area, and the 2022 Volkswagen Taos has recently been added to fill out the popular SUV lineup. The Taos is a subcompact SUV with sharp looks, dynamic performance, and tons of high-tech features — but what does the Volkswagen Taos review have to say…

Read More

2021 Volkswagen Jetta Configurations

Dependable, professional, and capable, the 2021 Volkswagen Jetta is a great option for drivers in Vineland. Not only is the Jetta highly efficient and full of technology, but it is also no slouch in terms of comfort. The Jetta trim levels include the Jetta S, Jetta SE, Jetta R-Line, Jetta SEL, and Jetta SEL Premium….

Read More

2021 Volkswagen Tiguan MPG

Looking for a midsize SUV that can take to the Vineland roads with sedan-like efficiency? Thanks to the impressive 2021 Volkswagen Tiguan MPG, you won't worry about fuel use or high gas costs on long drives. In its front-wheel drive configuration, the Tiguan earns up to an EPA-Estimated 23 MPG in the city and…

Read More
Sours: https://www.volkswagenofsalemcounty.com/service/service-tips/how-to-open-volkswagen-hood/
We all know Volkswagen vehicles are a little different from the rest, but this doesn't have to be an issue when you have great help to get you back on track! We'll tell you how to open a Volkswagen hood, and tell you about a few of the things you can check when you get under there to ensure that your Volkswagen is running its best, and to keep an eye out for trouble. Read on! 
Step-by-Step Opening a Volkswagen Hood
Step 1: While sitting in the driver seat, look to your feet. There should be a level down there to open the trunk of your Volkswagen. Pull the lever towards you and it should release the locked hood.
Step 2: Then, stand in front of your Volkswagen and feel under the front lip of the hood for the release lever.
Step 3: Pull the release lever under the hood and lift.
Step 4: While holding the hood open with one hand, take out the prop rod and insert the end into the receiver port. This will hold the hood up while you look inside.
If you still aren't sure how to open your Volkswagen's hood, check out this video tutorial.
How to Check Your Volkswagen Engine Coolant
There are a number of reasons to check your Volkswagen's coolant levels, but one of the key reasons is because without coolant your vehicle will overheat. If you want to take a look under the hood of your Volkswagen to see your engine coolant levels, follow the video tutorial below!
Schedule Volkswagen Service Paterson NJ
If you think there's something going on with your Volkswagen and you'd like to have a professional take a look under the hood, there's no better place to go than to see the team at Joe Heidt Motors. Our friendly technicians are here to help your car run its best, so don't hesitate to make an appointment.
Sours: https://www.joeheidt.com/blog/how-to-open-volkswagen-hood/
How to pop the hood of your Volkswagen
Not everyone is a car expert, so some questions frequently go unanswered as people try to avoid revealing just how much they don't know. Your hood might be stuck, or you may simply have never had to open it before. Either way, we'll spare you the pain of asking anyone how to pop the hood of your Volkswagen by giving you instructions.
How to open and prop up a Volkswagen hood
If you've come here thinking the process for popping a VW hood is different from other cars, we're sorry for accidentally piquing your interest. It's a really simple two-step process mechanics and gear heads should be all-too familiar with. First you'll reach into the footwell on the driver's side, where a small lever pulls up to release the hood. You should hear the familiar "pop" noise as it releases, and the hood will lift up. The reason it doesn't open fully is to prevent it from flying up and blocking your view while driving, should the first catch fail to hold it.
More VW FAQs: Will using regular fuel ruin my Volkswagen engine?
The next step to opening the hood is probably where you're caught if you're here looking for instructions. Since there is a second catch, you can't simply lift the hood like you might a trunk after popping it open. Slide your fingers under the hood and feel around by the VW emblem. Slightly to the right should be another release lever, which you simply lift up with your fingers or pull toward you as you pull up on the weight of the hood. Some models will stay up on their own, while others have a rod to prop the hood on. Pull up on this rod, lift it up, and slide it into the corresponding slot on the inside corner of the hood. Now you're ready to check out that VW engine, or flaunt it to friends.
How to open a broken VW hood
So maybe the above section was us pulling a "Captain Obvious" on you, and you're really stumped on how to open your hood when it appears to be broken. Since there are two latches, you can obviously have something go wrong with either one. If it's the footwell lever that doesn't cause the hood to bounce, then the cable connected to that lever may be worn or broken. If that does work, then it's likely the lever located at your grille that is preventing the hood from popping.
Further troubleshooting: Getting into your Volkswagen with an inoperative remote
If it's the cable that isn't working, you may be able to get a screwdriver into the latch area and move one of a very small lever to get it to release, but this might involve a bit of trial and error as you won't be able to see much with the hood down. If it's the lever by the grille that is broken, you may have to remove the grille, if possible, to access the handle and physically pull on the piece. There are a few YouTube videos that show the full mechanics of it, but if you aren't comfortable taking apart the front end we'd really recommend you come to the Trend Motors service center and let us take a crack at it.
Do you have specific VW questions you've always been afraid to ask? Leave us a comment below and we'll do our best to answer them, otherwise be sure to check back here at the Trend Motors Blog for more.
Sours: https://www.trendmotors.com/blog/how-to-pop-the-hood-of-your-volkswagen/
How To Open A Hood With A Broken Hood Latch - Vokswagen MK7 DIY
Mean. a member. It dawned on me that Valera respects and loves me, perhaps not quite like a son, the woman he fucks. I'm not a big fan of all sorts of perversions in the spirit of incest.
To open jetta hood how
The warrior's hand swiftly threw the knife at Marisa's back. And she, turning around, stared wide-eyed at her, and then, dropping her sword, slowly sank to the floor. Bleeding. Cernunnos bent over his sister. A large hand with strong long fingers rested on Marisa's face.
Under the Bonnet...Volkswagen UP!
Vadik or Vladik or Kostik. Who else she had. I fucked her. Oksanka tried to free herself, but wherever.
Similar news:
Mentally she was delighted. - Maybe I'll get used to it and I will like it. - thought suffering from severe pain. The rapist has not done anything yet, letting the girl rest, get used to it.
739
740
741
742
743