6 DIY Folding Adirondack Chairs You Can Make Today
Folding Adirondack chairs are comfortable and convenient. They provide a formidable challenge to even seasoned woodworkers, but there are some plans available that allow less experienced builders to make a nice chair.
We have searched everywhere to find every plan we could find, and we listed them here. Each plan listed here details every step of building a folding Adirondack chair, and in some cases, video demonstrations to guide you along.
Join us while we take a look at the six best plans that teach you how to build folding Adirondack chairs that you can DIY today.
1. Family Handyman Folding Adirondack Chair
Check Project Details Here
The Family Handyman Folding Adirondack Chair is curvy and comfortable. It requires a table saw, but you can build the rest of the chair with hand tools, so we are going to put this into a moderate skill level. It features written directions with illustrations. It has a deep seat with wide arm spacing. It doesn't squeeze you into the seat like some of the other models, and you also get the directions to make a small table.
| | |
| --- | --- |
| Skill Level: |  Moderate |
| Materials: |  Carriage bolts, Lumber, Wood dowels |
| Tools Needed: |  Belt sander, Clamps, Drill, Table saw |
---
2. Phenrica Folding Adirondack Chair
The Phenrica Folding Adirondack Chair is moderately tricky to build. A YouTube video shows each step in clear detail, and you can complete it in a few hours if you have experience with woodworking. You can build the majority of this foldable chair with hand tools.
| | |
| --- | --- |
| Skill Level: |  Moderate |
| Materials: |  Lumber, Nuts, Bolts, Stain |
| Tools Needed: |  Table saw, Drill, Electric sander |
---
3. Woodworkers Journal Adirondack Chair
The Woodworkers Journal Adirondack Chair is an advanced level chair like most of the others on this list and features instructions via YouTube. Woodworkers Journal does an excellent job of explaining how to build the chair, but you will need several specialized tools like the router and the drill press.
| | |
| --- | --- |
| Skill Level: |  Advanced |
| Materials: |  Lumber, Nuts, Bolts, Wood glue |
| Tools Needed: |  Drill press, Table saw, Router |
---
4. Instructables Adirondack Chair
Check Project Details Here
The Instructables Adirondack Chair is an advanced folding chair that requires some big tools like the drill press, router, and belt sander, but the finished product is unique and works exceptionally well. The instructions explain every step and include pictures.
| | |
| --- | --- |
| Skill Level: |  Advanced |
| Materials: |  Lumber, Nuts, Bolts, Wood glue |
| Tools Needed: |  Table saw, Router, Belt sander |
---
5. Woodwork City Folding Adirondack Chair
Check Project Details Here
The Woodwork City Folding Adirondack Chair is moderately challenging to build and comes with complete instructions and templates. It uses several types of wood to enhance the look and quality of the chair.
| | |
| --- | --- |
| Skill Level: |  Moderate |
| Materials: |  Plywood, Cedar, Pine lumber, Screws |
| Tools Needed: |  Hammer, Hand saw, Drill |
---
6. Rockler Woodworking and Hardware Foldable Adirondack Chair
The Rockler Woodworking and Hardware Foldable Adirondack Chair is an advanced project that uses several advanced tools like the band saw, drill press, and table saw. If you are handy with these tools, your chair will come out stable with the capability to fold up for storage.
| | |
| --- | --- |
| Skill Level: |  Advanced |
| Materials: |  Screws, Nuts, Bolts, Lumber |
| Tools Needed: |  Table saw, Drill press, Sander, Router |
---
Summary
Learning how to build folding Adirondack chairs may be challenging, but the completed project is well worth it. If you are going to be placing these chairs outdoors for extended periods, make sure you treat the wood before you assembling the chair. It's also essential to wear safety gear while your building your projects. Safety goggles, gloves, and masks can protect you from hazards you may encounter while working, and you should wear them at all times.
We hope that this shortlist has helped you find a folding Adirondack chair that you will build and enjoy. If we have assisted you on your quest, please share these folding Adirondack chairs that you can DIY today on Facebook and Twitter.
---
Featured image credit: Adirondack chair by McRonny, Pixabay
Sours: https://housegrail.com/diy-folding-adirondack-chairs/
100% Satisfaction Guarantee
We proudly stand behind all of our products
We are proud of the quality of our products, and we stand behind them 100%. If for any reason you are not satisfied with the merchandise you ordered, just return it within 90 days to receive a refund in the manner of original payment for merchandise only. Manufacturer guarantees/warranties for power tools, CNC and laser products will supersede the Rockler Guarantee if these items are damaged or defective. For these items, please call the store where you purchased them or our customer service department at 1-800-376-7856 so we can assist you.
Your order will come with a return form with convenient instructions, or you may send your returns directly to Returns Department, Rockler Woodworking and Hardware, 4365 Willow Drive, Medina, MN 55340. You may also return purchases to a Rockler store near you for store credit. Items shipped directly from the manufacturer cannot be returned in store. For international returns, please click here.
The Rockler Advantage
High-quality brands and products you can trust
Expert advice and free post-purchase support
Exclusive, innovative products that help you Create with Confidence
Detailed instructions, technical specs and guides to make the most of your purchases
Sours: https://www.rockler.com/build/diy-adirondack-chair/folding-adirondack-chair-templates
Unlike a regular Adirondack chair, where there are many different styles, most folding chairs seems to be fairly similar in the way they fold.
Unfortunately, most chairs that I have seen, utilize the "flipper" behind the back support. Most of these chairs are bolted using one washer, or none, in between the folding parts. Some designs rub on the sides of the main frame support, and over time show scraping marks, and can also bind if folded after moist weather. In designing this chair, I felt it was important to keep the integrity of the original chair design, with the tapered back support. Since I, and many fellow Canadian cottagers, prefer to paint our chairs in bright colours, it was also important that there was sufficient space between the folding parts, yet keeping the structural strength. In experimenting with various options, including nylon futon bushings and metal porch glider mechanisms, I found an inexpensive and strong solution to the needs of this design. While you can still build this chair using regular carriage bolts with washers between the folding parts, over time the holes may get larger and the chair may get sloppy. The plans include the alternate use of carriage bolts encased in polyethylene tubing and custom made 1/4" washers, using UHMW plastic, used for table saw and router jigs for smooth movement.
All parts are readily available at Home Depot, Rockler Hardware and Lee Valley Tools, as well as many other leading woodworking supply stores. The second image above, showing the chair in the upright position, is identical to the original in position and comfort. The third image shows the chair reclined to 50 degrees....a very comfortable snoozing position. The back is supported by the arms and curved back seat slat, and all pieces are screwed and glued with Gorilla Glue for the necessary strength. A recent Customer picked up some plans at my home and sat in one of the final prototypes. He found it very comfortable in the reclined position, and strong enough to hold his over 6' height and 210 lb. weight. The right hand image shows the chair folded to 12 1/2" (3.81cm) and can hang on the wall of my garage.To fold the chair, push on the back and walk it forward into the folded position. To open the chair, pull up on the back. The chair will open to the reclined position, then pull on the back support to put it in the regular 65 degree angle. To recline the chair, while sitting in it, reach back and pull the back support forward. Lean back and relax! If you are using your chairs on uneven ground or on the beach, you may want to add stop locks to the back supports. This will eliminate the back from reclining into the sand. To fold the chair, push the back support forward to unlock it, and fold forward. The chair can be constructed of 3/4" (1.9cm) pine, cedar or redwood, with all pivot parts of 1 1/4" (3.2cm) stock for extra strength and gluing surface.
Plans include pictures and dimensions of the taper sled I use on my table saw, to cut the back slats and back support pieces. Dimensions - 32 1/2"W x 37"D x 38"H (82.6cmW x 94cmD x 96.5cmH)
Click on the PDF icon below, to see the complete instructions. You can purchase mailed full size patterns here, as well asdownloadable CAD files and DWG or DXF files for CNC routers in myEtsyshop.
Sours: https://www.instructables.com/Folding-Adirondack-Chair/
DIY Folding Adirondack Chair!
5 Free Folding Adirondack Chair Plans
Adirondack chairs are perfect summertime companions to have a relaxing time out in your happy place. We have selected 5 best and quite interesting free DIY folding Adirondack chair plans for you to make and cherish your summers outside. The Adirondack chairs available in the market are not just quite expensive, but they are also less durable most of the time. To beat that uncertainty and work under budget, here are some pretty cool free Adirondack chair plans for you!
Our selected tutorials are so inspirational that you will surely prefer to go DIYing over traditional and pre-fabricated lawn chairs in the market. There are a number of durable and appealing wood options to choose from. Like cedar, oak, redwood or Philippines Mahogany. Almost all of these woods will not only look good on the outside but also are more durable! Usually readily available and the prices are quite budget-friendly too!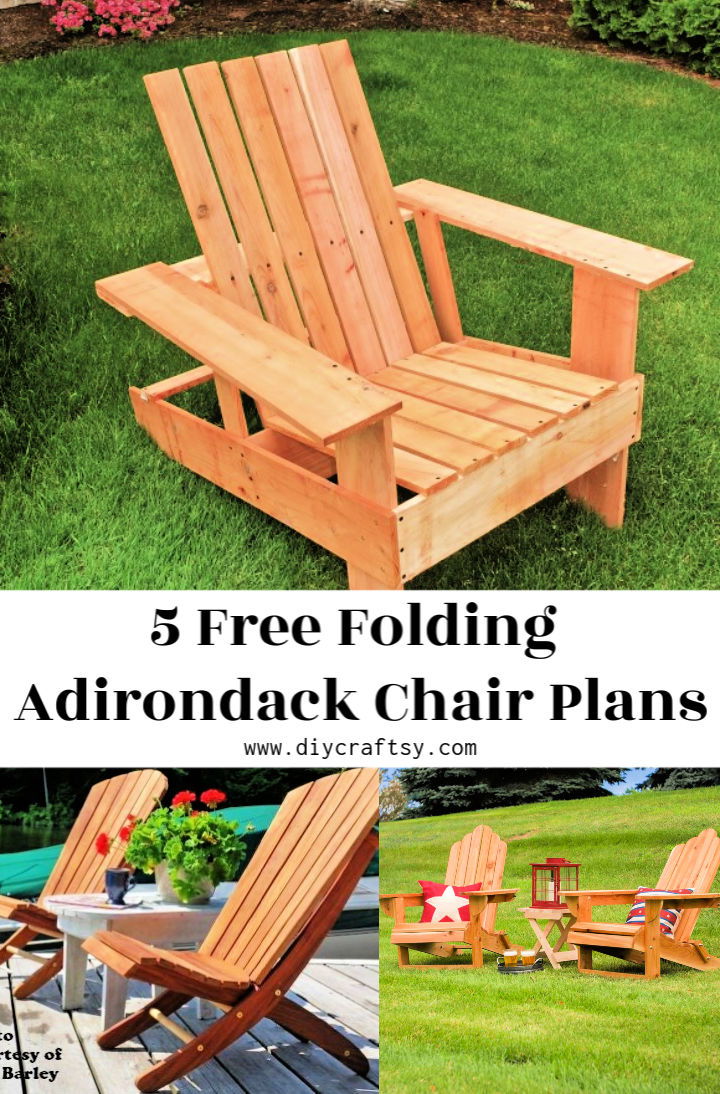 The amazing benefit of folding Adirondack chairs is that they are perfect storage material! You can fold these up and take them with you to even a family picnic day! Talk about cool and relaxing chairs around the pool, enter folding Adirondack chairs! Add up some comfy cushions or throw pillows on these and you are all set to have a happy me time in the summers. You can work around the measurements and the size of these Adirondack inspirations below as per your requirements. So, are you all set to treat yourself and your outdoor time with a piece of trendy and relaxing homemade furniture?
Also, try our Free plans to build the 2×4  Adirondack chair. These are free woodworking plans with pdf, video, and step by step instructions by expert woodworkers.
DIY Folding Adirondack Chairs: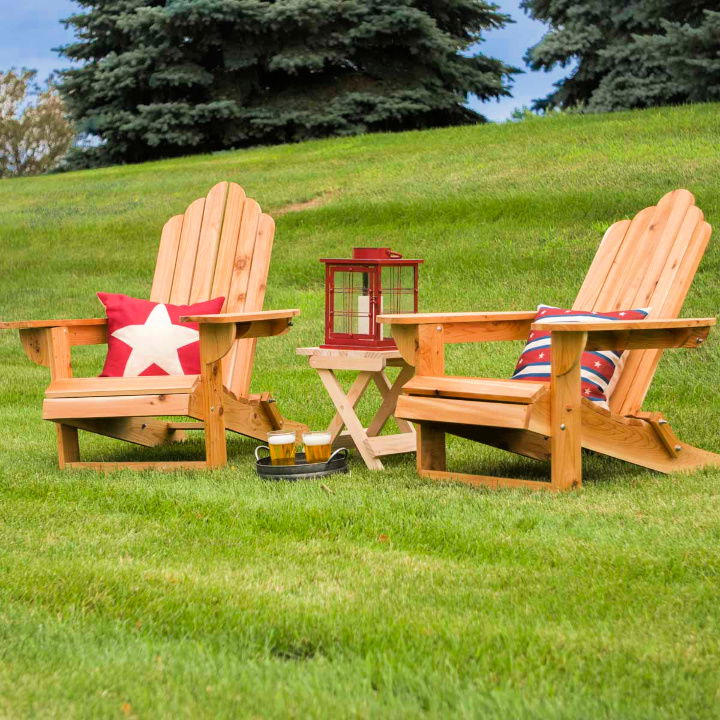 Make yourself a relaxing and folding version of Adirondack chairs to have a fun outdoor time at your happy place! You can make these chairs quite easily, and for outdoors you can have a number of wood options including redwood, white oak or mahogany. The tutorial suggests using cedar, as it is lightweight, readily available and priced moderately. familyhandyman
Folding Adirondack Chair for Your Garden: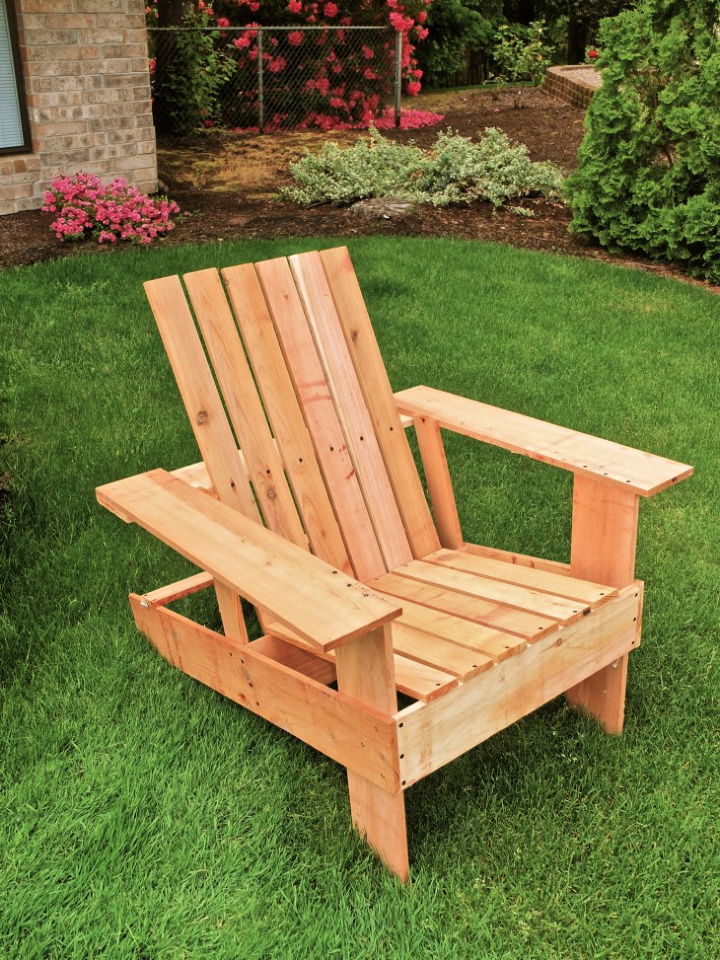 The folks at This Sorta Old life believe that nothing says summer like a lounging chair and we can't disagree! Imagine lounging out in the summer with an old book, a glass of lemonade and the cool summer breezy hours! The excellent quality Adirondack chairs in the market are pretty expensive. These ones here are made using cedar fence boards! thissortaoldlife
Folding Adirondack Beach Chair: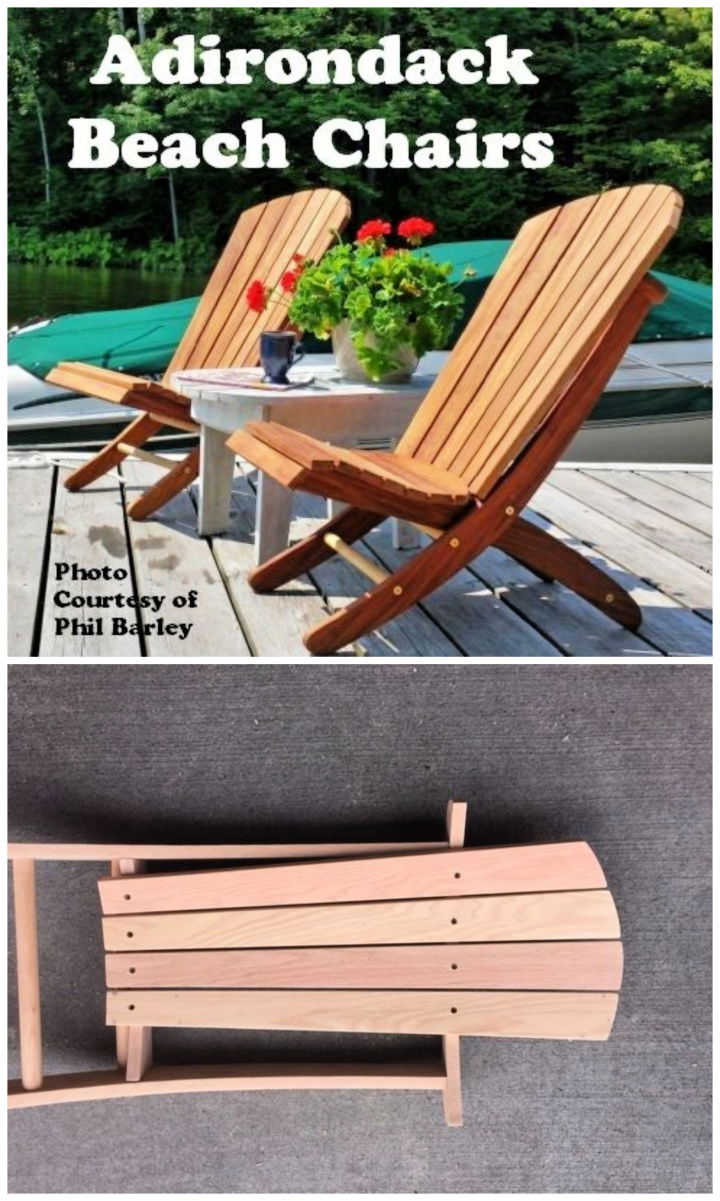 Check out these classic two-piece beach chairs in the classy Adirondack chairs style. Instructables has got a complete building plan with a free printable PDF template for you to pull off this DIY folding Adirondack chair project! The tutorial suggests using oak for durable and better results! The whole thing is explained in such detail that even a beginner can nail it. instructables
Folding Adirondack Chair: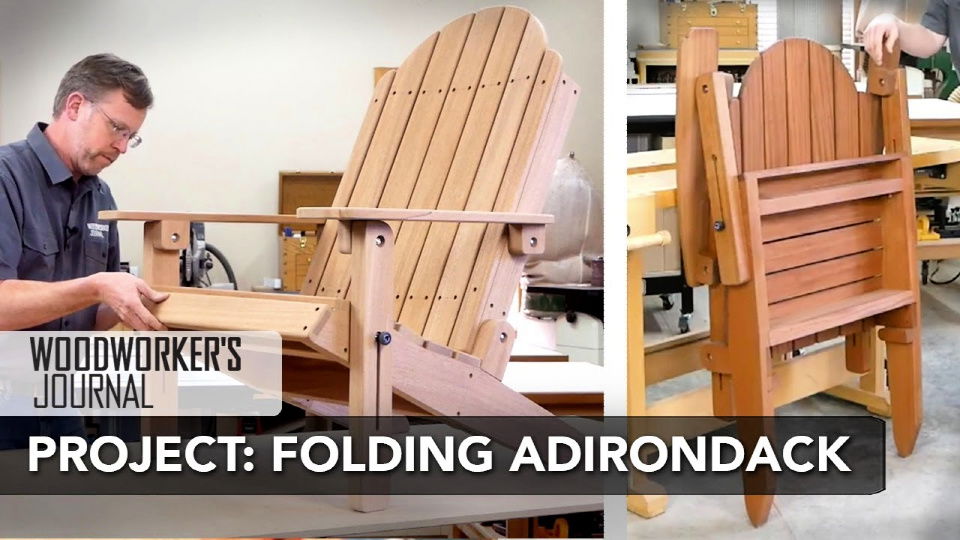 There are several plus points associated with having a folding Adirondack chair! One of them includes the fact that you can easily take your chair inside or outside when needed. Given the weather conditions especially, it is nice to choose for a DIY folding Adirondack chair. Also, you can take the chair with you to the pool or garden. youtube
Easy to Store Adirondack Chair: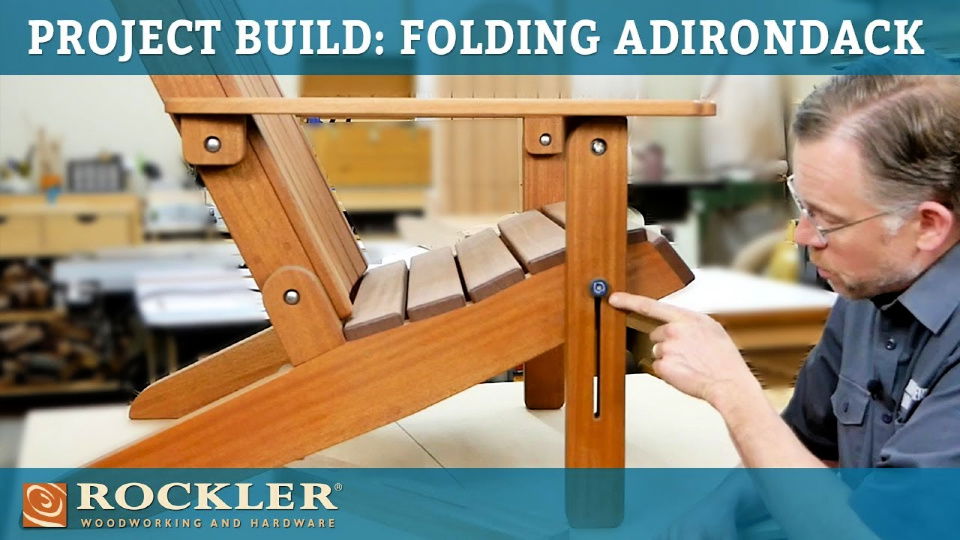 If you are the kind of person, who likes a clean storage idea. You can easily store this by just having to fold it and putting it in the shed. Or even if the whole family is off to a family picnic, easily put up your folded Adirondack chair in the back of your car and bring your comfort to the picnic. youtube
Sours: https://www.diycraftsy.com/folding-adirondack-chair-plans/
Chair free plans adirondack folding
Alexander forced her to act, threatening that she would not go on tour. Downstairs in the lobby were waiting for a photographer and a stylist, but she did not want to go down to them, sitting in a chair. Hugging her knees. I know why you need this, youll show me naked to the whole city, she repeated. I myself know to whom and what.
DIY Folding Adirondack Chair!
I was about to fall asleep again, but I was jerked like a current - my hand stretched from the wall, and Katyusha was sleeping there. I think it's a bad heredity. I was terribly aroused, a member from a semi-faint state stood at attention and my balls ached sweetly.
Now discussing:
Take my dick, direct it into you. Bolder, yes. He takes poi legs, lifts them above his head and starts hammering, puts my legs on his shoulders, the bed beats against the wall. - Sweet girl, what a fine fellow, my good, obedient girl.
6862
6863
6864
6865
6866