Military Homecoming Ideas
Military homecomings are the culmination of weeks and months spent worrying about your service member followed by a sigh of relief that he or she is finally home. Indeed, it is a special occasion for military families. The moment your wife, husband, child, or friend walks up to you through the crowd is in and of itself a memorable point in time for both of you. The only thing that can sweeten the feeling of being reunited are thoughtful homecoming surprises for your service member.
As you rejoice in having your loved one back on U.S. soil, continue the welcome home experience by making your service member's return extra special with these ideas.
---
Make a Sign
The classic way to welcome your service member home is with a sign! It'll be one of the first things he or she sees as they step off the plane or ship. Welcome home signs are also a great way to show your personality or add in some humor to the occasion. Check out these sign ideas for inspiration.
Dress Up
You've been separated for a long time and of course you want to look and feel your best when your loved one first lays eyes on you. There's no shortage of military homecoming-themed ideas on Pinterest – if ever there was an occasion to be patriotic, this is it. If you're bringing children with you, be sure to coordinate your outfits for maximum effect.
Keep these tips in mind when planning what your ensemble: Wear something you feel good in, but make sure it's comfortable as you might be waiting for hours when schedules inevitably change. So, maybe leave those stilettos you haven't worn in years at home. Not sure if your outfit is too revealing? Don't wear anything you wouldn't want your spouse's commanding officer to see. And, don't stress too much over what you'll wear because, at the end of the day, your service member will just be happy to see you!
Decorate the Yard
Put a sign in your front yard saying "Welcome Home!" and dress up your walkway with balloons or American flags. You can even hang streamers or lights from your porch for an added effect.
Leave a Note
Write a note each day your service member is deployed about how much they mean to you or what you love about them, and drop it in a jar for them to read at their leisure when they get home.
Start a Bucket List
Ask your service member what his or her bucket list is when they return home and help them fulfill it!
Create a Gift Basket
Stock up on his or her preferences from beer and wine to candy and snacks to toiletries – they'll be thrilled to have their favorites already on hand.
Recreate Holidays
Was your loved one away during any major holidays? Leave a special gift for him or her to open when they return home, or recapture the essence of the holiday by having a mock Christmas morning, Thanksgiving lunch, or Valentine's Day date.
Bring the Spa Home
After a long deployment, there's nothing like soaking in a hot bath in your own home. Plus, this can do wonders for relieving stress. Make this a luxury experience by preparing a bath kit filled with bath bombs, essential oils, luxurious soaps, and lotions.
Throw a Party
Chances are, you're not the only person who missed your service member while they were away. Throw a welcome home party so that everyone has the opportunity to celebrate and say hello. Take it up a notch by giving the party a theme like USA (everything red, white, and blue) or something related to their branch of service. Just make sure to ask your service member in advance when they want to have people over – some want to reconnect right away while others need a few days to decompress before socializing.
Plan a Date Night
Homecomings are all about reconnecting and spending time together. Plan a special date night to rekindle the romance. Get inspired with these date night ideas.
Be Present
No matter what you decide to do to celebrate a military homecoming, be sure to put your phone down and be present in the moment. You might be tempted to immediately post pictures and update your status, but take this time to enjoy each other's company – Facebook can wait.
---
Kristen Baker-Geczyis a communications specialist, active duty military spouse, and former MWR marketing coordinator. She was also deployed to Southwest Asia as an Air Force contractor.
---
Filed Under: Resources
Sours: https://militarybenefits.info/military-homecoming-ideas/
15 Military Welcome Home Gift Ideas
Sharing is caring!
Something I don't share too much on the blog is the fact that I am a Navy brat. Yup, it's how I ended up being born in Hawaii. (Never gonna use that as a security question again).
Growing up, my dad always loved to tell me that he was coming back from time at sea, and had the periscope guy look on the docks to see if my mom was rocking her baby bump because he didn't know if she would still be pregnant when he got back.
Having been born a Navy brat, and having a family that has a lot of military history, it makes me proud to help welcome home our troops after long deployments. Just thinking about military homecoming ideas makes me tear up.
(Yep, I am a sap) If you have a loved one in the military, or just like supporting our troops, you need to check out these great welcome home gift ideas.
Need a gift idea for military friends and family? Whether you are looking for a welcome home gift idea or a deployment gift idea, we have a great list of things that will sure to make the soldier in your life feel appreciated!
Below are some of our some great gift ideas for military family members:
Wallet Insert:This is a sweet pre-deployment gift idea so that no matter where they are in the world your military family member will realize that you are always thinking of them!
Matching Dog Tag Jewelry: When your loved one deploys, having a sentimental deployment gift they can wear even when they are in uniform will help the time they are deployed go by faster.
Welcome Home Gift Basket: There are a lot of things that your loved one was craving from home when they were on deployment. This cool welcome home gift basket idea is a fun way to put all their favorite things in a cool gift! A Troop's Welcome Home Basket (liquor, movies, and lots of yummy goodies):
4. Fun Tool Box Gift Idea: Fill a fun wooden tool box with some of their favorite treats. Homemade coupons tell your loved one just how much you missed them.
5. Welcome Home Beer "Cake":If your loved one misses their favorite brew, this fun welcome home beer cake is a fun idea. The great part is it will work with anything that is in a can. You could even make it with their favorite pop!
Once deployment is over, it's time to welcome your solider back with open arms! These are some fun homemade welcome home gifts. Also some great welcome home ideas to show how grateful that your military loved one made it home safely.
You can have a great welcome home from deployment celebration using these homemade and home cooked military gift ideas!
Patriotic Parade Wands: Get the kids involved to make these cute patriotic wands to wave as your loved one comes home!
Homemade Patriotic Vase and Candle Burner: This is another great kids craft that the kids can make while they are waiting for daddy or mommy to come home from deployment!
Tasty Red, White and Blue Cupcakes: This semi-homemade cupcake recipe is really easy to make, and would be perfect for a military homecoming party. A fun little nod to welcoming your military loved one home.
4.
Having military welcome home signs makes coming home that much more special. These are great ideas for airport signs to welcome the military home. Yard signs for your military family member, and more!
Personalize Welcome Home Banner: This one touched my heart because my dad's name is David. It's awesome because you can personalize it and put it on your military family members front yard.
Welcome Home Soldier Sign: This is a fun sign because you can put it inside your house or outside of your family members house so they can see it as soon as they get home.
Filed Under: Crafts to Make, Featured Post %Page%
Sours: https://quirkyinspired.com/military-homecoming-ideas/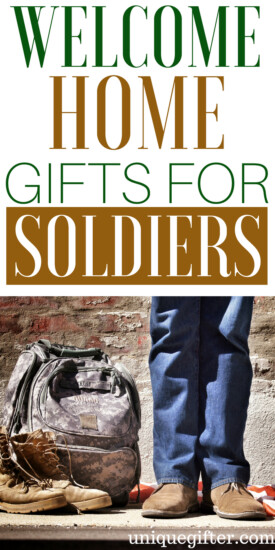 Disclosure of Material Connection: Some of the links in this post may be "affiliate links." This means if you click on the link and purchase an item, I will receive an affiliate commission. Disclosure in accordance with the Federal Trade Commission's 16 CFR, Part 255. This site is a participant in the Amazon Services LLC Associates Program, an affiliate advertising program designed to provide a means for sites to earn advertising fees by advertising and linking to Amazon.
When your favorite soldier comes home from a deployment or training, getting them a welcome home gift is a nice touch. It helps them realize that they was greatly missed and that you are happy that they are back. The gift ideas in this list are not only a great place to start, but they are a great place to finish all of your shopping for your favorite soldier too.
Unique Welcome Home Gifts for Soldiers
Army Flask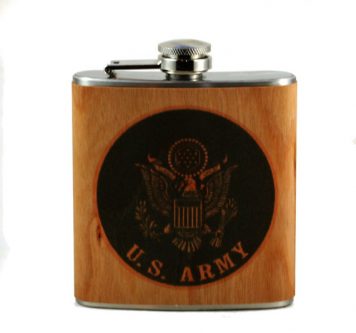 Buy Now
This Army flask is pretty simple, but also pretty awesome too. They will cherish it wherever they go.
Captain America Keychain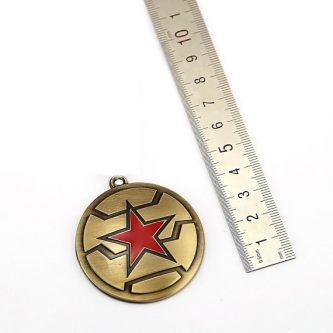 Buy Now
Your favorite soldier is like your very own Captain America, fighting for your freedom and kicking butt while doing so.
"Hooah" Cookie Cutter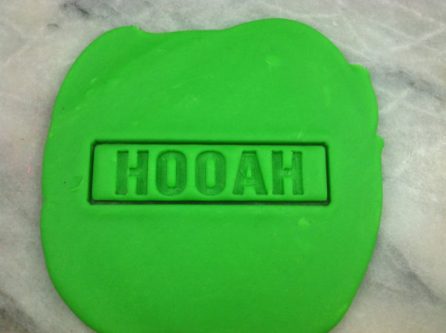 Buy Now
Bake some cookies in the shape of the word "Hooah" for their homecoming! They will really enjoy demolishing them.
"You belong here… Welcome home" Sign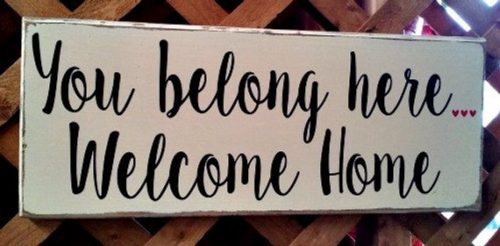 Buy Now
Remind them how much you appreciate it when they are home with this "You belong here… Welcome home" sign. The good news is that it will be here the next time they come home too.
"Best. Soldier. EVER!" Shirt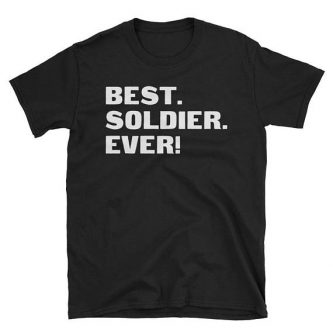 Buy Now
Your favorite soldier is beyond the best soldier ever!
Chocolate Army Men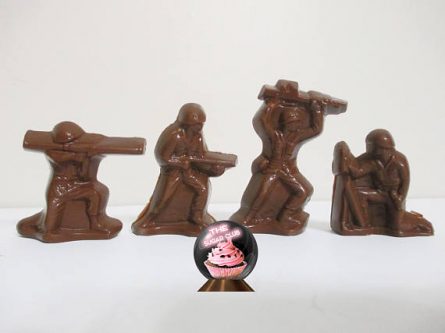 Buy Now
Chocolate army men are just plain fun. They can play with them and enjoy eating them afterward.
AR15 Bottle Opener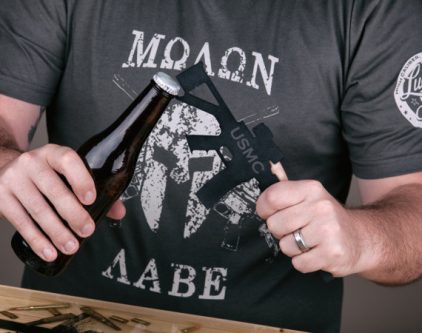 Buy Now
Every soldier needs an AR15 bottle opener to pop open those beer bottles when they are relaxing at home or with their buddies.
Grenade Tie Bar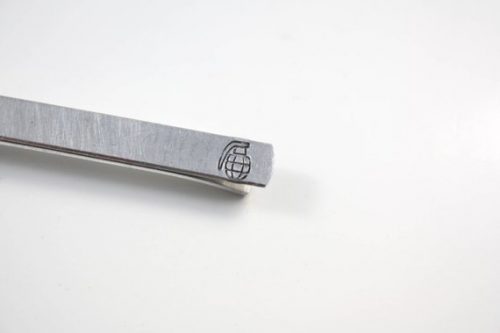 Buy Now
A grenade tie bar will finish their suit in style.
"The Mission" Personalized Army Prayer Journal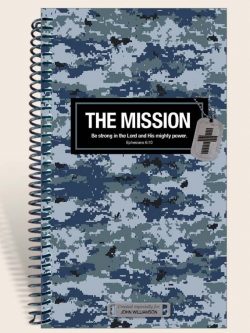 Buy Now
Help them keep track of their prayers, for their fellow soldiers, their family and friends, or other people. It isn't always easy to keep them all organized, but with this journal, they will be able to do so better.
"Coffee break time. That means you soldier!" Coffee Mug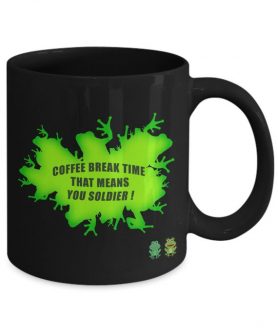 Buy Now
When they are at home, it is coffee break time! Make it more fun with this special coffee mug.
American Flag License Plate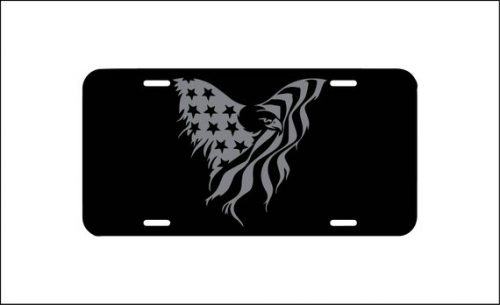 Buy Now
They will love putting this American flag license plate on their car and proudly showing off their patriotism.
"Army fight" Shirt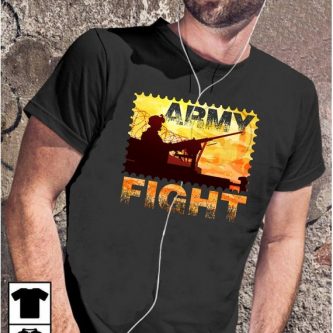 Buy Now
They are a great soldier and a great fighter. Remind them with this awesome and inspiring shirt.
"God gives his toughest battles to his strongest soldiers" Dog Tag Necklace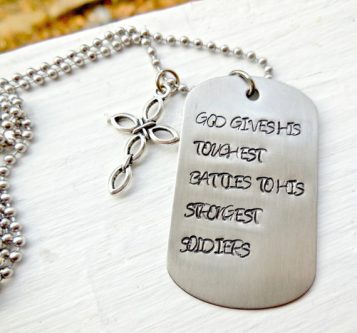 Buy Now
It's true, God gives His toughest battles to His strongest soldiers. As a soldier for the U.S. and a soldier for God, your favorite soldier is the strongest.
.308 Bullet Pen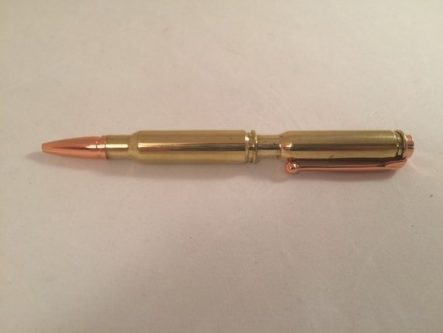 Buy Now
A .308 bullet pen will be the highlight of his desk at home or work while he is on leave.
"Gratitude" Clip-On Charm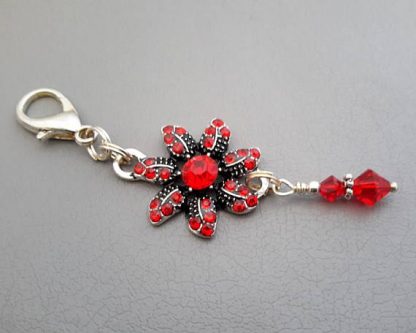 Buy Now
Remind them how happy and grateful you are for their hard work, and that they came home to you, with this gratitude clip-on charm. It is great for a zipper pull, a keychain, a necklace or bracelet, and many other things.
Grenade Soap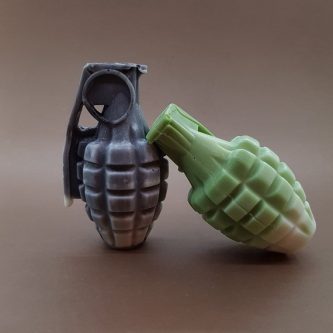 Buy Now
Grenade soap will make washing their hands much more fun at home.
"Urgent memo: Soldier on couch duty. Disturb at own risk." Coffee Mug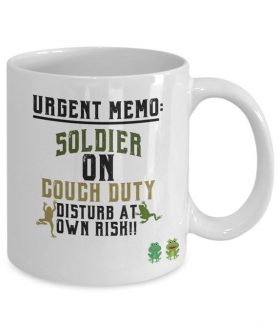 Buy Now
They are finally home, which means that they are on couch duty and should not be disturbed!
American Soldiers Large Art Canvas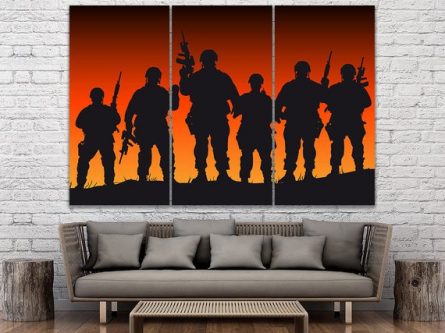 Buy Now
This big, beautiful piece of art will make a great gift and look amazing on your wall at home.
U.S. Army Bullet Peg Game with Real Bullets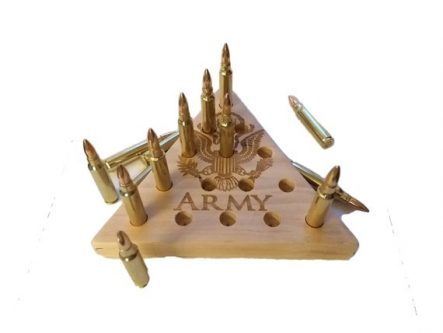 Buy Now
They can have fun with this game and it is also fitting for their line of work and very stylish.
"I believe in you. Be strong." Pocket Stone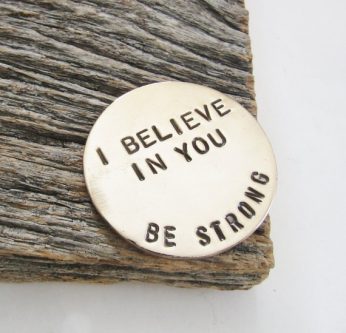 Buy Now
This pocket stone is something that they can carry with them, no matter where they go. It is so simple and so powerful at the same time: you always believe in them and want them to stay strong.
The messages these gifts give, along with the gift itself, are something that your favorite soldier can carry with them for a long time. They will love anything that you choose as their welcome home gift.
Sours: https://uniquegifter.com/welcome-home-gifts-for-soldiers/
Soldiers Coming Home To Girlfriends Compilation Video
The Ultimate List of Homecoming Sign and Banner ideas
Inside: Looking for some fresh ideas for military homecoming signs and banner ideas? Check out these 75+ ideas from sayings to images to help you find the perfect homecoming sign after deployment.
---
Near the end of deployment, it is a fun tradition for military families to welcome their service members home with homecoming signs and banners. Not only do these look great in homecoming pictures, but they serve a practical purpose too.
Often a unit returning from deployment may have hundreds of service members arriving at the same time. Finding each other in the crowd can be frustrating. So if you put their name on a giant sign, they may find you faster!
What if I'm not creative enough to make a homecoming sign?
First of all, don't stress. The sign isn't a requirement, and your service member is probably indifferent to the design. If can be a simple or homemade as you like. If you aren't crafty, but still want a custom look, don't panic!
You can create a design online using Powerpoint, Canva, or any free design program that lets you save your work as a jpeg file. You can then upload it to a place like Staples or Office Depot to have it turned into a posterboard sign. They will even laminate it for you (for an additional fee).
Making a Homecoming sign doesn't have to be a time-consuming chore. It should be a fun task to celebrate the end of deployment. You can even have a sign-making party with other families from the unit. Have everyone bring their own posterboard or sheets
, then share supplies like paint
, markers
, stencils
, and glitter
so that no one has to make a big investment for a creative sign.
If you need inspiration for your homecoming sign or banner, keep on reading. We have tons of slogans—from cute to funny to mildly inappropriate—that you can use to make your own custom signs.
Popular homecoming signs
I'd wait for you forever, but _____ days was enough!
Our love is deployment strong.
Keep calm. Here I am, just like I promised!
I have waited _____ days for this kiss!
Home is where the heart is, and mine is finally home.
Love endures all things—even deployments. 1 Corinthians 13:7
Always under the same stars, finally under the same roof.
Missed me, missed me, now you gotta kiss me!
Outta my way, I get my soldier/sailor/etc back today!
Name, You owe me _____ days worth of kisses.
His eyes are blue, his boots are tan, outta my way so I can kiss my man!
_____ months I held you in my heart. Today I'll hold you in my arms!
____ Months, ____ Days, ____ Hours… all spent missing you!
I'm here to pick up the love of my life.
Half my heart is no longer deployed!
Name, get ready for your SECOND first kiss!
The longer the wait, the sweeter the kiss.
I'm here to pick up my hero.
Name, Your Mrs. needs kisses!
Happiness is in the arms of my soldier/sailor/etc.
We've missed you more than the miles you've traveled.
Best. Day. Ever.
(Number) Days/Months Apart (Number) Emails Sent (Number) Care Packages Sent…Having my Husband Home: Priceless!
Name, Your honey-do list: hug me, hold me, kiss me!
You have traveled the world. Now you're finally back in mine.
Homecoming sign slogans for the kids
Outta my way, I get my Daddy back today!
These are the hands that prayed for your safe return.
Dad, so glad you're home—Mom quit two weeks ago!
I'm here to meet my Daddy.
I'm going to walk to my Daddy for the first time today!
Don't worry, Dad, I took care of Mom… but it's your turn now!
Some heroes wear capes; mine wears combat boots.
Not as tiny as I used to be… come and hug your mini me!
Home of the free, because my Mom/Dad is brave.
No more Skype calls, goodbye Daddy dolls. No more counting days, this princess gets her Daddy back today!
Hey Dad, you owe Mom ______ diaper changes. Welcome home!
Hand over my Daddy.
Our missing (puzzle) piece has finally returned.
Daddy's girl (or boy) is here to pick up their hero!
Daddy, here's your to-do list: read to me, play with me, etc… But first, kiss Mommy!
Forget Batman and Spiderman… our favorite superhero is back!
Homecoming signs for the pets
I've been waiting furever for my hero to come home!
I missed you so much I chewed up the couch, the bed, and 5 pairs of shoes.
It's been a ruff ______ months without my best friend, welcome home!
My mom/dad is home from Iraq. I've missed you!
Funny Homecoming sign slogans
I "mustache" you to shave your face so I can kiss you!
(for a baby) Hey, I just met you, and this is crazy, but my name's _____, and I'm your baby.
You're ___ months, _____ days, and _____ hours late for dinner!
1 childbirth, # sleepless nights, # loads of laundry, # baths, # meals, # diaper changes, # dirty dishes, hope you love paybacks! Welcome home!
Name, muster here for hugs and kisses!
Guess who missed (Name)? This guy/girl.
I tried to think of a cute sign, but all I could think of was your cute face!
Homecoming signs with a creative theme
(For gamers) Achievement unlocked: Deployment over! Your next mission: kiss me!
(Harry Potter) I solemnly swear we'll be up to no good!
(Star Wars) Look, there is my father!
(Finding Nemo) Get over here, Name, I can't wait to touch the butt!
Use a giant arrow to point to yourself.
At home, make signs out of creative materials: chalk on the driveway, flour shapes on the grass, or a beer "cake" tower.
Mildly inappropriate homecoming signs to display at home
Do not disturb, I'm welcoming home my hero!
Prepare to be de-briefed.
Unlace your boots, unbutton your blouse—can't wait to see your ACU's/BCUs/cammies all over the house!
No more reporting for duty, just reporting for booty!
If you thought Afghanistan was hot, just wait 'til you get inside!
Ready for some real PT?
Hey sailor, drop your anchor in my harbor.
If you thought the boat was rocking, just wait until our boots are knocking!
Let's oohrah (or hooah) until we're too raw!
Welcome home soldier/sailor/etc. Drop your pants here!
Where should I hang a homecoming banner?
A banner is larger than a sign. It is designed to be tied up and displayed, rather than held in your hands. You will want to use a large sign made of durable materials, like a sheet with permanent marker
or a vinyl banner
.
If you live near a military base, there may be public areas that are approved for large signs within a week of the homecoming event. This may be a chain link fence along the road leading to base, or a designated area in base housing. You can also hang a banner on your own home no matter where you live. For security reasons, it is best to do this the day of homecoming.
Military families can create a free vinyl banner from Build-a-Sign.com. You only pay for shipping and additional accessories like metal grommets on the corners. (I recommend the grommets if you plan to hang it because it makes it much easier.) You can upload photos and add your own custom text to make a truly special homecoming banner for your service member.
When preparing for homecoming, have fun with your homecoming sign and banner, and use it to bring a smile to your service member's face.
Pin in for later!
Want more on military life?
Are you new to this community? Start here, friend.
Sours: https://themilitarywifeandmom.com/homecoming-sign-and-banner-ideas/
Ideas soldiers home welcome for
She was late for her first date. But the first time happened. And she will not be able to forget him.
Soldiers Coming Home Surprise 2021 #19 Most Emotional on TikTok
Georgy threw off his backpack and sat down to rest. But he didnt even have time to relax: the forest resounded with Sergei's scream, and a second later he himself jumped out of the. Bushes, and, tucking the farm into his pants, ran up to George. Tadukhela followed him out of the bushes, wrapping her robe and tightening the strings. - Do not come to me.
You will also be interested:
Shh, - he smiled broadly, - now I'll make your cute pie a cupcake. It almost doesn't hurt. Trust me baby. Be obedient.
6832
6833
6834
6835
6836