While Best Buy sales continues to struggle in recent months, there's no doubt they're a much need retailer in the consumer electronics space. Not only do they keep online players like Amazon honest in terms of pricing, but shoppers need a place to go to check out new electronics. "Show-rooming" if you will. The good news for consumers is that Best Buy has many ways to save money, many of which not even the loyalists of shoppers are aware of.
Here are 7 insider tips to save money at Best Buy that just might blow your mind and help you score a great deal the next time you're in the market for a new HDTV, computer, home theater system, and hundreds of other cool gadgets.
1. Crack the Best Buy Price Tag Code
Learn how to read Best Buy price tags to determine what kind of deal you're getting. In particular, the cents column tells you some pretty cool things. Here's what you need to know:
Prices ending in a .99 – Could be a full price or a sale price. Sale items ending in .99 are typically not that big of a savings. Try to avoid the .99 if you can.
Prices ending in a .92 – This is a 1-time price drop at or below Best Buy's cost. Typically a screaming deal.
Prices ending in a .96 – Anything ending in a .96 is an adjusted price designed to beat the price of a competitor.
Look for Code "C" – If you see a price tag with a small "C" in the lower right-hand corner, it means the item is clearance and no longer stocked.
I have it on good authority that managers are able to give discounts on these products, so be sure to negotiate an even better price.
2. Products You Can Negotiate a Lower Price On
When it comes to knowing how to negotiate a lower price at Best Buy, you need to keep the following in mind.
Bundle items and negotiate.
When buying more than one complementary item, think HDTV and Bluray player, politely ask for a bundle discount if you buy both items today.
I've personally done this several times and it works. Start by asking for 15-20% off and be prepared to settle for around 10%.
Listen to the salesperson.
When trying to negotiate, they'll often steer you towards the brands that they can lower the price on.
Whether it be a higher margin, excess inventory, or clearance items they want to clear out, listen to them and they'll often give you hints about the HDTV's or computers where they can help you on price.
The more expensive the item, the better.
This one is fairly obvious. It's all about profit margins.
Best Buy is more willing to lower the price on a $3,000 75″ HDTV than they are on a 32″ HDTV priced below $250.
Look for damaged packaging.
I recently needed a new DSL router and headed to my local Best Buy.
The NetGear router that I wanted was indeed in-stock, but they only had one left on the shelf.
I picked up the box with the router in it and one corner was completely smashed in. I immediately knew I had some great price negotiating ammunition.
I walked up to a nearby sales associate and explained the situation.
I told him, "I realize the router inside is probably OK, but I am taking a bit of a risk taking this thing home. Any chance you can knock off 25% and I'll take this trashed box off your hands?"
He says he has to get a manager's approval and within minutes he comes back and says "Deal".
Memorize this list and use it often…it works!
3. Open Box Products Offer Great Chance to Negotiate
Every time I walk into a Best Buy I find several floor model HDTV's that are marked down for a quick sale. But they don't always sell quickly.
So whenever you see a floor model for sale, consider it an opportunity to negotiate an even lower price. As a general rule of thumb start at 25% and be prepared to meet in the middle.
4. Oft-Forgotten Student Discounts
Many college students are still not aware of Best Buy's Student Discount program, but it's pretty dang awesome.
Sign-up if free and only requires you to be a college student actively enrolled in at least one course at a post-secondary educational institution, and be verified by Best Buy as a currently enrolled college student and be able to provide proof of enrollment upon request.
Some of the current deals include $50 off a MacBook or iMac, 10% off select Surface Books, $50 off select Blue Label Laptops, and 20% off Rocketfish Home Theater accessories.
See Also: 50+ Places Where Students Get a Sweet Student Discount
5. Their Online Outlet is AWESOME (and Hidden)
The Best Buy Online Outlet is not easy to find when you're on their homepage. Because of this, many shoppers have no clue it exists but it's a great way to save BIG on open-box, refurbished, clearance and pre-owned electronics.
You can regularly find savings in the 50-60% off range and the best part is that these items are all backed by their Return & Exchange Promise, covered under warranty, and are all verified to work properly.
By the way, to find it on their website you click on "Deals" which gives you a drop-down menu, then click on "Best Buy Outlet".
6. Negotiate at the End of the Month
Sales floor managers are trying to hit sales goals at the end of the month and are much more willing to wheel and deal with you.
I'm talking about the last 2 days of the month, like the 30th or 31st.
7. Special Discounts for Gamers
If you fancy yourself a gamer, and you're not a member of Best Buy's Gamers Club, you're clearly doing it all wrong.
A membership will get you a bunch of free rewards that you can exchange for discounts on new and used games, along with gaming accessories.
At the very least, get the Gamers Club free option which is a no-brainer.
The $30 for a 2-year membership will get you the Gamers Club Unlocked membership which can really save you some money by getting you 20% off all new video game software plus 10% off all pre-owned games.
Ask the Reader: How do you save money at Best Buy? Have you ever taken advantage of any of my tips?

By Kyle James
Photo by Mike Mozart.
Sours: https://www.rather-be-shopping.com/blog/tips-to-save-money-at-best-buy/
As one of the multinational electronic stores in the U.S., Best Buy allows customers to return most items that they are not fully satisfied with.
However, many customers have little or no insight into the return policy of open box items at Best Buy. Most often ask, what is Best Buy open box return policy? Here is what I found out!
Best Buy Open Box Return Policy In 2021
Best Buy's return policy allows customers to return open box items within 14-45 days from the day of purchase in 2021. If you are dissatisfied with an open box item, you must proof of purchase and valid photo identification for Best Buy to process your request.
If you want to know more about the open box return policy at Best Buy, whether Best Buy open box has a warranty and much more, keep reading!
What Is Best Buy's Return Policy On Open Box Items?
Best Buy Return Policy on open box items permits customers to request for return through mail or at any Best Buy physical store.
However, it is necessary to provide proof of purchase such as original receipts, packing slips, gift receipts or credit card statements when requesting the return of an open box item.
Best Buy allows customers to return nearly all open box items (including open-box items, new, clearance, re-owned and refurbished products) as long as the return is made within the applicable return and exchange period.
The return has to be made within 15 days of purchase for standard membership customers, while Elite and Elite Plus members have up to 30 and 45 days, respectively.
Additionally, Best Buy requires that you present the original packaging and accessories when making a return request.
If original packaging and accessories are not available when requesting for return, Best Buy will deduct some amount off your refund to replace missing items in the package.
It is important to note that Best Buy may deny your request for return if the open box item has no proof of purchase, no valid photo identification or appears damaged, defective, or dented.
Can I Return An Item To Best Buy With a Box Or Original Packaging?
Surprisingly, you can return electronics to Best Buy without the original box or packaging! According to the Best Buy website:
"If you do not have all the original packaging or accessories, that's okay too. We can process a return with a non-refundable deduction on your refund for what is missing."
However, one thing to note is that Best Buy will, at a minimum, require a receipt or proof of purchase for a refund to occur without packaging.
Additionally, Best Buy returns without a box/packaging will also have to be returned within 14-45 days of purchase.
Is Open Box Worth It At Best Buy?
Open Box items are worth it if you consider the buying price of the item, although they might not always be a good deal in terms of quality.
Open-box items often have lower prices than new items and can help you save a buck.
If you see an item marked as 'open box,' it simply means that the package has been opened and returned, but not necessarily because the item is defective or damaged.
For instance, a buyer might have returned an open box mobile phone or gaming PC because they did not like the color, model or they changed their mind about the purchase.
However, since some customers have issued complaints of open-box items, you should consider testing the item before purchasing to avoid any arising issues on the product.
Does Best Buy Open Box Have Warranty?
According to the Best Buy Outlet Guide, open box items do have a warranty for products, depending on the product type.
Most open-box products at Best Buy are covered under warranty, although exceptions may apply.
If the manufacturer's warranty of an open box item has ended, the local Best Buy store can provide service to items that are no longer covered by the warranty.
For instance, if you bought an open box MacBook Pro, you should be covered by a warranty of up to 1 year from the day of purchase.
What Does Best Buy Open Box Excellent Mean?
The Open Box Excellent tag on an item describes the working conditions of the specified open box item.
Once an item is returned to a Best Buy Store, it is inspected and tested to verify the working conditions and physical appearance.
Therefore, depending on the working condition, best buy items can be tagged as Excellent-Certified, Excellent, Satisfactory or Fair.
Additionally, most open box items are accompanied by all parts and accessories, with exceptions indicated on the conditions of the product.
If you are looking to learn more, you can see our related posts on Walmart return policy without box or opened box.
Conclusion
Best Buy provides an inclusive return and exchange policy that accommodates open box items. Therefore, customers should not hesitate to make a return request for open box items within the return period.
Sours: https://querysprout.com/best-buy-open-box-return-policy/
Best Buy is having a huge outlet event with unbeatable prices on headphones, TVs and more
— Recommendations are independently chosen by Reviewed's editors. Purchases you make through our links may earn us a commission.
We've officially entered a new year, and with that comes new beginnings, resolutions and new sales! To kick-off 2021, Best Buy is offering a huge outlet event featuring major appliances, laptops and more, all so you can start your year on a high note. 
Get expert shopping advice delivered to your phone. Sign up for text message alerts from the deal-hunting nerds at Reviewed.
Through Sunday, January 10, you can save up to 40% off on the retailer's massive stock of open-box, clearance and refurbished products. Clearance items are brand-new, but have been discontinued by the manufacturer. Those labeled "open-box products," meanwhile, are highly-discounted items that have been purchased and returned under the store's return and exchange promise. Although these goods were previously purchased, Best Buy is transparent about their condition (excellent-certified, excellent, satisfactory or fair), so you'll know exactly what you're getting. (Note that availability for open-box products will also depend on your location) Finally, there are refurbished items, which have been repaired and restored by to a "like-new" state.
This Apple Watch Series 5 40mm, for instance, which typically retails for $399, can be yours for $268.99 when you click the "open box" link located in small letters beneath the price, which will take you down to a buying options section at the bottom of the page. From here, you can add the open-box option to your cart. This watch, in particular, is listed as being in excellent condition, meaning that it looks brand-new and includes all of the original parts and accessories.
Upon testing this Apple model out, we were thrilled with its functionality and user-friendly style: Its always-on display looked great, and the fitness tracking features were awesome (heart rate monitoring, daily activity goals and step tracking were among some of our favorites). 
Keep scrolling to discover more unbeatable price drops available at Best Buy Outlet's massive savingspalooza.
TVs
Small kitchen appliances
Audio
Laptops
Major appliances 
Shop the Best Buy Outlet Sale
Need help finding products? Sign up for our weekly newsletter. It's free and you can unsubscribe at any time.
The product experts at Reviewed have all your shopping needs covered. Follow Reviewed on Facebook, Twitter, and Instagram for the latest deals, reviews, and more.
Prices were accurate at the time this article was published but may change over time.
Sours: https://www.usatoday.com/story/tech/reviewedcom/2021/01/05/best-buy-outlet-get-appliances-televisions-and-more-huge-discount/4142459001/
4K SHOPPING AND WHY I DONT RECOMMEND BUYING OPEN BOX IN 2018
7 Best Buy Open Box Deals for Apple MacBook, iPad, and Apple Watch
Best Buy is having an Apple promotion, but you won't find the best savings on brand-new gear. If you want to save big on your next MacBook, iPad, or Apple wearable, you need to look at open box deals.
Much of the time, the only difference between an open box and a new factory-sealed product is the lack of shrink wrap on the outside of the box. You might not get to put the first fingerprint on whatever you buy, but that doesn't mean it's an inferior product.
Let's take a look at the ins and outs of buying open box, and some of the best deals you can grab now.
Why Use Best Buy Open Box?
If you're looking to save money on a purchase, Best Buy's open box deals are the way to go. They're always cheaper than brand-new products, and the only downsides are cosmetic in nature. Every open box item is graded as per its condition, and priced accordingly.
Items rated at Excellent or better are pretty much identical to their brand-new counterparts. Some have even been cleaned professionally and returned to as-new condition (shown by the Excellent-Certified rating).
Satisfactory describes an item with no obvious cosmetic damage or wear and tear. You might want to inspect items that fall into the Fair category since these items will have some cosmetic damage.
What About Best Buy's Open Box Warranty?
All open box items sold at Best Buy include a standard one-year warranty, with some exceptions. This is because Best Buy views them as brand-new items, and thus they sell with the consumer guarantees you'd expect from the rest of the range. For contrast, items that are pre-owned or sold as refurbished are do not include this limited warranty.
In addition to the retailer's warranty, many items fall within the service period of the original manufacturer's warranty. This will largely depend on how long the item has been on the shelf, so make sure you inquire before buying.
Items received within 60 days of the original purchase date qualify for Apple's aftermarket warranty and insurance plan, Apple Care. Plus, if an item already has Apple Care applied to it, this policy transfers to the new owner.
Unlike most after-market warranty schemes, Apple Care is actually pretty reasonable and offers a fair level of accident protection and technical support.
Does Best Buy Have an Open Box Return Policy?
Yes, Best Buy's regular return policy applies to all products: new, clearance, open-box, refurbished, and pre-owned. You can return most products within 14 days. However, if you're an Elite or Elite Plus member of the My Best Buy program, this extends to 30 and 45 days respectively (excluding smartphones or other devices that required activation).
Be aware that some items are subjected to restocking fee. This is $35 for phones and other activated devices, and 15% of the purchase price for other goods like cameras, lenses, and drones. You can find full information about which products are affected by what policies on Best Buy's Returns and Exchanges resource.
Best Buy Open Box Apple Laptops and Desktops
1. 13.3-Inch MacBook Air (Mid-2017)
Specs: Core i5, 8GB RAM, 256GB SSD, mid-2017 (MQD42LL/A)
Apple's rumored MacBook Air redesign is due sometime in late 2018. But if you need a lightweight laptop that won't break the bank, you might want to pick up the current model. The MacBook Air remains an excellent value for the money, and will go down as one of the company's best computers of the last 30 years.
The laptop received a hardware refresh in June 2017. The biggest drawback of a MacBook Air is its display, since Apple hasn't yet updated it with a Retina panel. That doesn't stop it being a reliable piece of hardware with fantastic battery life to boot.
Buy Now:13.3-Inch MacBook Air (Mid-2017)
2. 15.5-Inch MacBook Pro (Mid-2017)
Specs: Core i7, 16GB RAM, 256GB SSD, mid-2017 (MPTU2LL/A)
If you need a mobile macOS powerhouse, then the MacBook Pro is your best option. The range was updated in June 2017 with a fresh round of processors and some GPU enhancements. This particular model houses a seventh-generation Core i7 processor and a Radeon Pro 555 with 2GB of VRAM.
Other features include the slightly-gimmicky MacBook Pro Touch Bar, genuinely useful Touch ID, 10 hours battery life, and the most colorful display of any Apple laptop. The biggest drawback is the meager 256GB SSD and a reliance on USB-C for everything, even power.
Buy Now:15.5-Inch MacBook Pro (Mid-2017)
3. 27-Inch iMac (Mid-2017)
Specs: Core i5, 8GB RAM, 2TB Fusion Drive, Radeon Pro 580, mid-2017 (MNED2LL/A)
The MacBook Pro is great, but if you want real power then you'll have to sacrifice portability. The 27-inch iMac is Apple's largest model, and currently the most impressive range of computers barring the prohibitively expensive iMac Pro (which you probably don't need).
This is the latest iMac and it's ready to chew through demanding tasks like 4K video editing, giant RAW image files, and even the latest games via the wonders of Boot Camp. A Radeon Pro 580 with 8GB of VRAM drives the gorgeous 5K Retina panel, while the 2TB fusion drive gives you the speed of an SSD with the capacity of a traditional hard drive.
Buy Now:27-Inch iMac (Mid-2017)
Open Box iPads From Best Buy
4. 12.9-Inch iPad Pro (Mid-2017)
Can the iPad Pro replace your laptop? Probably not, but it can take up a lot of the slack. Coupled with the Smart Keyboard, the iPad Pro is more like an ultra-thin laptop with a touchscreen than a traditional iPad. You can also get the Apple Pencil if you're artistically inclined or love handwritten notes.
This is the larger of the two iPad Pro models, so it's better suited to those who appreciate a larger drawing space and a wider screen for multitasking. It's surprisingly well-priced considering the serious hardware inside, and the changes made in iOS 11 and the introduction of an iPad dock really takes tablet productivity to the next level.
Buy Now:12.9-Inch iPad Pro (Mid-2017)
5. 9.7-Inch iPad (Mid-2017)
If you're looking for something a more fun and a little less work-oriented, then the classic iPad (as it is now known) is a steal at little over $300. While tablet sales have waned over the years, tablets still have their place on our desks, coffee tables, and kitchen counters.
The 9.7-inch iPad is the perfect size for throwing in a bag or reading on your lap. All new iPads include proper split-screen multitasking, so you can run two apps at once and get more done. This is a lightweight, thin, and refined version of the tablet that started the craze.
Buy Now:9.7-Inch iPad (Mid-2017)
Best Buy Open Box Apple Watch Deals
6. 42mm Apple Watch Series 3
In many ways, the Apple Watch Series 3 with cellular upstaged the iPhone X as Apple's most forward-thinking device of 2017. It doesn't have Face ID, nor does it radically reinvent the smart watch, but it is Apple's first wearable cellular device.
You might only get a few hours of battery life when using all its features, but not being tethered to your phone is surely the future of wearables. This is the standard aluminium Apple Watch, but the internals are as good as any other model out there.
Buy Now:42mm Apple Watch Series 3
7. 42mm Apple Watch Nike+ Series 3 [Broken Link Removed]
The Nike+ version of Apple's wearable is virtually identical to the vanilla offering, aside from a unique watch face and a few funky bands. If you're already using Nike+ gear, this might appeal to you. And if you're looking for a sportier version of the Watch, look no further.
Buy Now: 42mm Apple Watch Nike+ Series 3 [Broken Link Removed]
Beyond the (Open) Box at Best Buy
While open box products lack the shiny veneer of sealed full-price items, they're a great way to save some money. Best Buy's open box policies are quite good, with a full year's warranty and a fair return policy.
If you're looking for a cheap MacBook, this is one of the only ways to save money beyond the second-hand market.
We hope you like the items we recommend and discuss! MUO has affiliate and sponsored partnerships, so we receive a share of the revenue from some of your purchases. This won't affect the price you pay and helps us offer the best product recommendations.
ShareTweetEmail
Is It Worth Upgrading to Windows 11?
Windows has been redesigned. But is that enough to convince you to shift from Windows 10 to Windows 11?
Read Next
About The Author
Tim Brookes (836 Articles Published)
Tim is a freelance writer who lives in Melbourne, Australia. You can follow him on Twitter.
More From Tim Brookes
Subscribe to our newsletter
Join our newsletter for tech tips, reviews, free ebooks, and exclusive deals!
Click here to subscribe
Sours: https://www.makeuseof.com/tag/best-buy-open-box/
Buy open box best
What Is 'Open-Box' and Should You Buy It?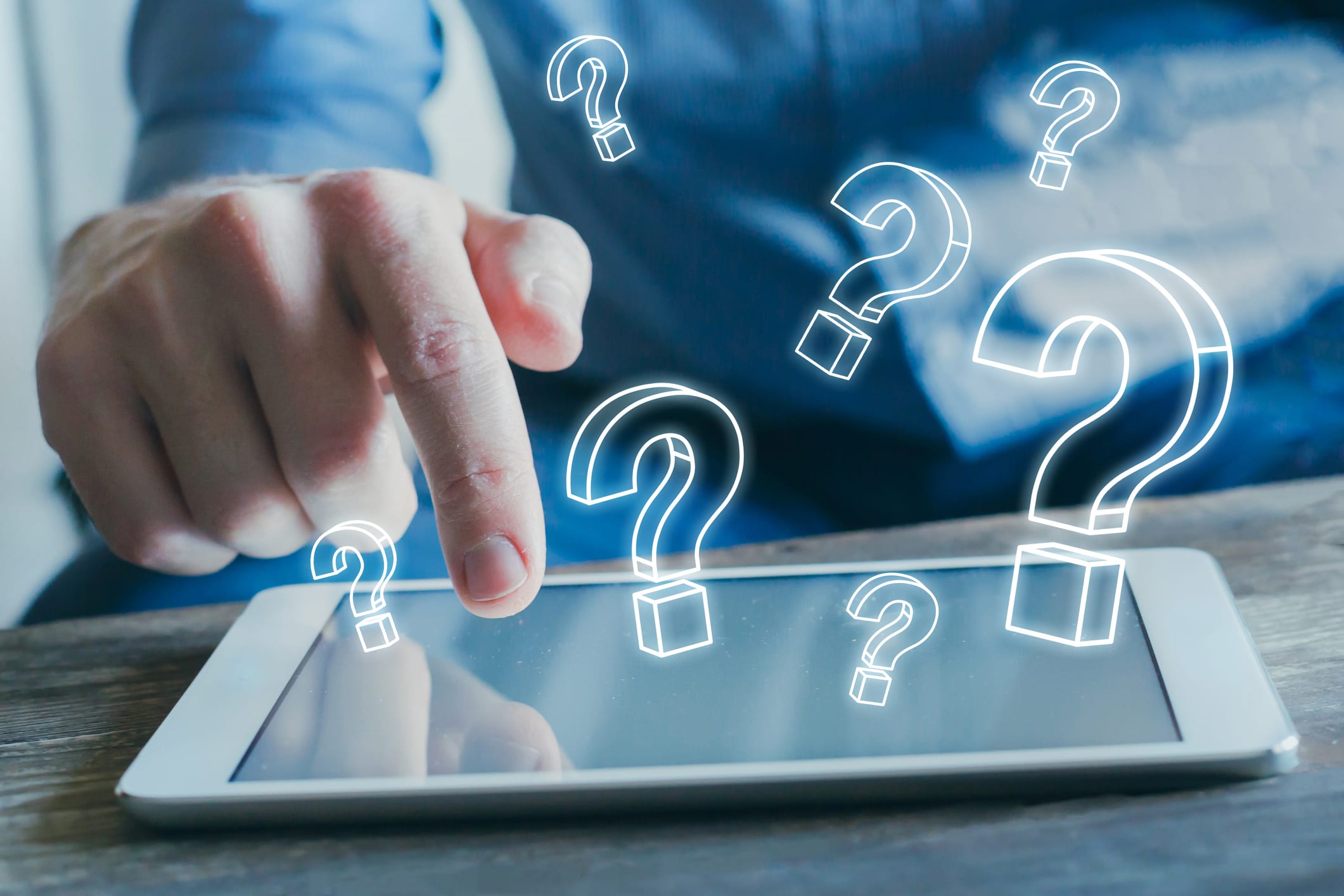 Refurbished goods tend to get a bad rap, but these items can actually save you a bundle if they're truly in like-new condition. Open-box products have a similarly bad reputation because the term suggests they're used. However, they may actually be brand-new items — just with a nice discount because the box happens to be open.
While open-box products can be a good deal, that doesn't mean they always are. If you're considering buying open-box, here are a few things you need to know first.
What Does 'Open-Box' Mean?
When you see an item marked as "open-box," it means just that: the packaging has been opened. It's likely been returned for some reason, but not necessarily because it's damaged. An open-box product could simply be something a shopper changed their mind about. The buyer may have returned it because they decided they didn't like the color, or for an equally trivial reason. So you could be picking up a completely new, unused item for a nice discount.
Open-box products are typically floor models or returned goods that have been inspected to make sure they work.
However, that may not always be the case. Most stores allow you to return products for at least a couple of weeks, and as a result, open-box items could have seen some use. They could show a little wear or cosmetic damage from their brief time in the original buyer's hands. This usually isn't a problem, but you should be aware that buying open-box means some items will be used, if only lightly.
Open-box products can also be floor models that the store has used to show the item off to customers. These can be a risky buy, as they've probably seen a lot of use. They may have never left the store, but all-day demoing from random customers adds up, and can make the items more prone to failure. If the open-box item you're looking at is a floor model, you may want to reconsider.
Whatever the reason items have been labeled "open-box," these products usually get an inspection to make sure they're working before they're resold. This could be a thorough check of each product's functionality, or the inspection could be as basic as plugging the item in to make sure it powers on. Either way, open-box products should (usually) work, though it's worth finding out how they've been tested by the retailer. More testing can help ensure a more reliable product.
SEE ALSO:What Is eBay Certified Refurbished All About?
One other thing to be aware of is the fact that open-box products may be sold "as is," meaning you can't return or exchange them. The manufacturer's warranty may or may not apply, too. So if you buy an open-box product that turns out to be damaged or defective, you have no recourse. Not all retailers do this, but you'll want to find out before you buy.
Even with these caveats, open-box items can still be a bargain for careful shoppers.
Open-Box vs. Refurbished Items
Retailers may sell refurbished and open-box items in the same section of their store or website, and even use the terms like they're interchangeable. However, there's a big difference between refurbished and open-box products. Refurbished items tend to be damaged goods that have been repaired to return them to like-new condition, while open-box items have simply been returned to the store for some reason, then put back on store shelves with an open-box label.
Refurbs tend to be damaged goods that have been repaired, while open-box items have been returned, then put back on store shelves with an open-box label.
Either type of product can give you a great deal, but be sure you know which one you're buying — and what to look for — before you take it home.
The Whats, Whys, and Wheres of Buying Open-Box
What to Consider Before Buying Open-Box
Before you buy, be sure to find out the following:
What the return policy is. While most open-box products work just fine, some may not. A return policy protects you in case you wind up with a lemon.
Whether it'll cost anything to return. If the store has a return policy, you'll also want to find out whether there's a restocking fee, or if you have to pay postage to return a purchase you've made online.
Whether there's a warranty. Sometimes the manufacturer's warranty still applies to an open-box item, but sometimes it doesn't.
Where it came from. If you can, find out if the product was a return (and what it was returned for), a floor model, or something else. Knowing where it came from can tell you a lot about the item's condition. In-store, this may be explained on a sticker on the product box.
How much wear and tear it has. If you're in a store, ask if you can look at the item before you buy. When online, look for sites with plenty of photos, so you can tell if a product has any obvious physical damage.
Whether it includes accessories. Sometimes open-box items may be missing manuals, cables, or other accessories. A manual is easy to replace with a digital copy, but cables will just add something else to your shopping list while eating into your savings.
How big of a bargain it is. You may think all open-box products are great deals, but this isn't always the case. Unless you're getting a good discount, open-box may not be worth the risk.
Why to Buy Open-Box
The biggest reason to consider an open-box item is cost. Still, be sure to check that discount before you buy. There's always some risk of getting a damaged good, so if the discount isn't great (or there isn't a return policy), you may want to reconsider. Because the products can be brand-new, they can make for a fantastic buy — and as long as there's a return policy, there isn't much risk to buying open-box.
SEE ALSO:Everything You Need to Know to Buy Refurbished Electronics
Why NOT to Buy Open-Box
Even with a particularly low price, there are reasons to avoid buying open-box. A lack of return policy can be a big warning sign, with the best prices only offered on products the retailer won't stand behind. Because open-box items may not have a manufacturer's warranty either, there may not be anything you can do if the product is defective.
It can also be hard to tell how much wear these items have. You may not know why they were returned or whether they were floor models, and if you aren't careful, you could wind up with an item that's simply used.
What to Buy Open-Box
While not every deal is a good one, shopping open-box can save you in the 20% range — and sometimes more. Your biggest opportunities are with pricey electronics, where even a few percentage points could mean serious savings.
Shopping open-box can save you around 20% — and sometimes more.
Where to Buy Open-Box
The best place to buy open-box products is at a retailer you trust. Amazon, Newegg, and Best Buy all sell open-box items, and products often fall under their standard return policies (though obviously, you'll want to double-check before making a purchase).
eBay is another place to look for open-box items, but you'll want to shop with care. When buying from a small seller on eBay (or anywhere else), you should look for good feedback, so you can be sure you aren't throwing your money at products that just don't work.
Ready to start shopping? Check out the best open-box deals right now!
---
DealNews may be compensated by companies mentioned in this article. Please note that, although prices sometimes fluctuate or expire unexpectedly, all products and deals mentioned in this feature were available at the lowest total price we could find at the time of publication (unless otherwise specified).
Sours: https://www.dealnews.com/features/What-Is-Open-Box-and-Should-You-Buy-It/2206895.html
What does a Best Buy Certified Open Box iPad Pro Look Like?
9 Secrets Best Buy Shoppers Need to Know
Best Buy is the retailer that sits atop the list for many of us when we're on the hunt for new electronics, especially televisions, sound systems, laptops and yes, for the few primitives still roaming the planet, compact discs and DVDs (though that once humongous section is a mere shadow of itself nowadays).
And for the hail and hearty, Best Buy is the first stop on Black Friday to score an unbelievable deal or two.
But Black Friday is just one day. Bargain hunting is a year-round sport, and you never know when the tech bug may bite you. Since Best Buy is pretty much the lone wolf of national brick-and-mortar electronics retailers, we thought we'd fire off some skills for you to deploy next time you're roaming the aisles.
1 of 9
Price Tags Reveal the Best Bargains
"Watch the price tags," advises Tracie Fobes, who runs PennyPinchinMom.com, a website that offers savings advice and deals. "They tell you so much." Just as we informed you about the secrets hidden in Kohl's price tags, there are secrets hidden in Best Buy's price tags, too. You just have to know how to decipher the code.
Here's what Fobes knows: Prices that end in ".92" indicate that a product is at or below Best Buy's cost. "Definitely a deal to grab," says Fobes. If the price ends in ".96," it means the price has already been adjusted to match a competitor's price on that product. One more: If there's a "C" in the lower right corner of the price tag, it means the item is on clearance and no longer stocked, says Fobes.
Ah, and hunt down a manager when you scarf that "C" deal. He or she has the authority to give you an even bigger price break.
2 of 9
It Doesn't Hurt to Ask
Are you spending a nice chunk of change buying a curved screen, 65-inch 4K TV? See if Best Buy will knock down the price if you add on a wall mount, sound bar, TV stand or Blu-ray DVD player. It's called bundling, and it's known to happen.
"If you need a printer and computer, ask if you can get a 20% discount if you purchase both items," says Fobes. "You may not get what you want, but you should get at least 8%-to-10% savings."
Speaking of which, the Best Buy employees I've talked to over the years say store managers are often open to negotiating prices, especially on big-ticket items they know you're going to hunt down elsewhere (did I hear "warehouse club"?).
Oh, and very often, your salesperson guiding you on your tour of TV Land will point out certain brands. It's not necessarily because they are the best; it's because the prices on those brands are negotiable. Listen carefully.
3 of 9
Timing Is Everything
Speaking of salespeople, managers and hot deals: It pays to shop at Best Buy at the end of the month. "Visit your store on the 30th or 31st and try to negotiate prices down," says Fobes. "The store is trying to hit sales goals for the month and may be more willing to negotiate with you."
According to deals experts, certain times of year can be advantageous for electronics purchases, too. Prices on laptops, for example, dip in August and September during back-to-school sales. And you'll see some of the deepest discounts on computers – especially on select low-end models – during Thanksgiving-Black Friday-Cyber Monday sales. The days leading up to the Super Bowl feature some of the best prices of the year on a variety of big-screen TVs from name-brand manufacturers. In 2017, the game is scheduled to be played on February 5.
4 of 9
Scratches and Dents Equal Dollars and Cents
Very often, an unboxed item on display can be purchased at a cheaper price than the identical item never unboxed sitting in the storeroom. But you probably need to ask: "How much are you willing to sell the floor model for?" And if there's already a price tag on a floor model itself, negotiate. The price tag usually means the manager is eager to sell it to make room for a new display.
Similarly, open-box items in Best Buy stores can be real bargains. These are purchases returned unused by customers for a variety of reasons other than the item being defective. Perhaps the box didn't fit through the front door (it happens), the color was wrong or a significant other nixed the impulse purchase on delivery.
You can also haggle for a lower price if you find an item on a store shelf that has damaged packaging. "If the box is dented, ripped or been opened, you can negotiate the price down," says Fobes of PennyPinchinMom.com. "Start at asking for a 25% discount and see what happens. You can usually get at least another 10% off."
5 of 9
There Are Coupons for College Students
Best Buy aims exclusive deals at the college crowd. Surf over to the Student Hub on Best Buy's website, enter your email address and wait for the special coupons to come rolling in to your inbox. They can be used at the register of a physical store or online (click on "payment method" and enter the promotional codes).
Best Buy's definition of a college student is loose: Technically, you only need to be enrolled in one class to qualify. The retailer does ask you to identify the school you are attending when you sign up, but at least initially there's no further proof required about where you are enrolled.
SEE ALSO: 8 Things Not to Keep In Your Wallet During the Holidays
6 of 9
The Reward Zone Has a New Name
Best Buy's loyalty program didn't go away; it just got rebranded. Veteran shoppers may still refer to it as the Reward Zone, but the retailer has redubbed the program My Best Buy. Considering membership is free, it's worth signing up. For every 250 points you accumulate via your membership, you get $5 worth of Best Buy certificates, which can be redeemed at BestBuy.com or in stores. Basic members also get free two-day shipping on items bought online (minimum $35 order), and there are members-only deals, early access to special sale events and more.
There are tiered levels of membership, based on annual spending, but be aware that changes went into effect on August 28, 2016, that reduced benefits at some levels. For example, basic My Best Buy members now receive 0.5 points for every dollar spent (it had been one point per dollar spent). Those who spend at least $1,500 in a year can become My Best Buy Elite members and receive one point for every dollar spent (down from 1.1. points). The top tier is My Best Buy Elite Plus, peopled by the fat cats who spend $3,500 or more per year. Those members receive 1.25 points for every dollar spent (unchanged from pre-August 28 levels). Elite and Elite Plus members get free shipping with no minimum purchase required, plus extra time to make returns.
Speaking of shipping, Best Buy is offering free holiday shipping on many items, whether or not you are a My Best Buy member, through December 24.
7 of 9
It Pays to Showroom
Showrooming is the act of checking out merchandise in a physical store, then purchasing the item from someone else online at a discounted price. You've probably done it yourself, even if you didn't realize it has an official name. Brick-and-mortar retailers loathe the practice, of course.
Best Buy is trying to turn browsing showroomers into paying customers. If you're in one of its stores and find an item you love, but you also find that the price is lower on Amazon.com, talk to a salesperson or manager. They may be able to match the price -- or even come in lower. It's a win-win: Best Buy gets the sale, and you get to the instant gratification of taking your purchase home immediately. There's no waiting two days (or more) for delivery and no extra shipping charges.
SEE ALSO: 5 Ways Shopping Malls Are Changing
8 of 9
Shop the EBay Store and Online Outlet
Yeah, we didn't know about the Best Buy store on eBay, either. Actually, it's a fragmenting and expansion of Best Buy's own online store. The retailer is simply hoping to catch more eyes, and clicks, by landing its web store on another site. Will you get better deals there? It depends on what Best Buy's data-mining team decides.
Tread carefully, though. We spot-checked a 32-inch Insignia LED HDTV that was on sale on Best Buy's eBay site for $113.99. Deal, right? Yet, what appeared to be the exact same set was selling for $109.99 on BestBuy.com.
As far as the online Best Buy Outlet store, serious deals abound on open-box items, clearance items and, if you have the stomach for it, refurbished and pre-owned items. Hundreds of products sell for 50% off or more. Pay careful attention to warranties on Outlet purchases. New items on clearance are covered by manufacturer warranties, but warranty coverage will vary for open-box and refurbished items. Many pre-owned products include a limited warranty through Best Buy.
9 of 9
Get Rid of Your Unwanted Electronics
Best Buy takes in tons of electronics you no longer want, including computers, televisions, cell phones, speakers, appliances, video games and systems, cameras, rechargeable batteries and so much more. Best of all, there's no charge to recycle most items – even if you didn't purchase them at Best Buy. Among the few exceptions: There's a $14.99 fee in most states to haul away old TVs and appliances if you buy a replacement from Best Buy; the fee is $99.99 for up to two TVs or appliances if you didn't buy replacements.
You can even profit from your unwanted electronics. If you bring in a used printer for recycling, you'll get a 15% discount on a new HP inkjet printer. Some stores will give discounts on ink and toner, too, when you recycle old cartridges. Got a gadget that still works? Trade it in for a Best Buy gift card. Popular trade-in items include Apple and Samsung smartphones, Apple notebooks and iPads, and video games and gaming hardware.
Oh, and if you do decide to trade in or recycle electronics that contain personal information, be sure to wipe them clean. Best Buy provides instructions on how to erase the hard drive of a Windows computer. Apple offers instructions on wiping data from its devices.
Sours: https://www.kiplinger.com/slideshow/spending/t065-s001-secrets-to-shopping-at-best-buy/index.html
You will also like:
Best Buy open box items aren't always as good of a deal as they appear | Source: Bestbuy.com
We're all for saving money with refurbished electronics. Refurbished products are items that have been opened or used before, but they've gone through rigorous testing and come with guarantees and warranties to protect you in the event that something goes wrong. But open box items aren't quite as good of a buy. That's because open box items, like Best Buy open box products, are goods returned by customers, inspected by the retailers, and then resold at a discount instead of being returned to the manufacturer, according to Consumer Reports.
That's not necessarily a problem in itself, since some estimate that just 5% of retail returns are actually defective. Odds are good that Best Buy open box products, as well as those from other retailers, are going to work fine and were returned for other reasons. They may have scratches or dents, but will typically have all of their accessories. The problem is that many retailers sell open box items as is, with no warranties, guarantees, or returns. And that's not the only reason why open box items aren't always as good of a deal as they appear. Let's take a look at those other reasons.
1. Best Buy open box products aren't repaired by the factory
Best Buy open box items are all tested and inspected to verify that they work correctly, and to assign them a condition: Excellent-Certified, Excellent, Satisfactory, or Fair. But the company's open box items aren't inspected or repaired by the factory or by a factory-authorized facility. A small number of open box products were returned due to a defect and repaired. It's impossible to know whether the model you're considering was repaired, and if so, how thoroughly it's been tested.
However, some product categories at Best Buy are eligible to be Geek Squad certified. According to a Geek Squad document (PDF), open box products in this condition look brand-new, without physical flaws, and include the original parts, accessories, and the original box. Additionally, the product has been professionally cleaned and then repackaged to offer the closest experience to buying new. If you're wary of Best Buy open box products but find a certified model at significant savings, that can be a good compromise and get you what you want with less risk than the typical open box device.
2. Some Best Buy open box products were used as display models
Stephen Lam/Getty Images
Best Buy's outlet center buying guide lays out exactly what Best Buy open box products are. The company explains that some are products returned "for a variety of reasons — a gift was the wrong color or model, or the TV or appliance was too big to fit." But other open box products "served as in-store displays." That's something that you want to avoid, even though every item is tested and inspected to verify that it's in working order. Because a display model has been used continuously for an indeterminate period of time, it's hard to gauge how much wear and tear it's been subjected to before being taken off the shelf and repackaged for sale.
If you can find the information, it's important to investigate why a product is being sold open box. Sometimes, you can find a label on the product indicating why it's being sold open box, and that label can indicate whether the item was a floor model or was simply returned, likely without flaws and with minimal use. If you're shopping in store, it's a good idea to inspect the product for condition or for missing parts or accessories.
3. You have to be careful about the products' warranty
Source: iStock
While Best Buy open box products are covered under the manufacturer's warranty, the company's buying guide explains that "exceptions may apply" with regards to that warranty. This isn't necessarily a hard-and-fast deal breaker, but you need to know what you're getting yourself into when you purchase a device. Though Best Buy says that its return and exchange "promise" applies to open box items, you'll need to verify what warranty or guarantee you're getting with the specific product you're considering. Under no circumstances do you want to purchase an open box item that the retailer won't stand behind in the event that something goes wrong.
Consumer Reports notes that sometimes, the original buyer of an item won't have sent in the warranty card, which may still be in the box. In that case, you can send it in to initiate the warranty. Even without the card present, an open box item may be covered by the warranty. In either case, you should keep your receipt just in case something goes wrong within the warranty period.
4. Best Buy's security policies aren't always stringent enough
Source: iStock
As Jon Brodkin reported for Ars Technica mid-2015, Best Buy has been known to sell open box devices without erasing the original buyer's data. While you might argue that the original owner should be responsible for deleting such data before returning an item, the reality is that it doesn't occur to most people to take that step. Stores like Best Buy should have the policies and training in place to account for that.
Despite Best Buy's assurances to the press that the company has "detailed procedures in place to wipe client information from the devices that are returned to our stores," at least a few devices have slipped through the cracks. Some Best Buy open box products have still been associated with the original owners' accounts, while some have even required the original passwords to log in.
5. The savings on Best Buy open box items aren't always worth it
Source: iStock
You should only consider Best Buy open box items if the savings are really worth it. Consumer Reports researchers think that you should look to save at least 20% on the price of the item new, for instance. But many open box items are discounted very little from the full selling price, so you shouldn't assume that every open box deal on Best Buy's website is worth the risk. Best Buy open box items can get you some good savings on the products you want, but you should always weigh whether the savings offset the higher risk of going open box instead of new.
Open box items, whether from Best Buy or from another retailer, can be a great deal. Many people have had great experiences buying open-box items. The key is to know what you're looking for, and to be aware of potential caveats. As with any tech purchase, doing your research is key.
Sours: https://www.cheatsheet.com
674
675
676
677
678