One of my favorite classroom projects year after year is our November Turkey in Disguise Project. Each year, I'm amazed by the creativity of families as they work together on this fun assignment. I introduce the project with a letter from Mr. Turkey pleading for help!
Then, I send home a letter to families so they know exactly what to expect. I like to be clear about project expectations, the deadline, and all the little details. I also send home a blank turkey template on white card stock so families can get started with their Turkey in Disguise project right away!
Project Guidelines
I let parents and students know right away that their Turkey in Disguise is a family project. I don't want to see mom or dad's work alone. Families need to work with their children…and include siblings in the process! The more the merrier.
I also encourage families to be as creative as possible. I suggest that they scour Pinterest for ideas, but I also encourage them to get ideas from the world around them….popular TV shows, children's toys, etc.
One year, when Duck Dynasty was so popular, one of my students disguised his turkey as Uncle Si and it was one of the funniest and most unique Turkey in Disguise projects I've ever seen! It also happened to win an award when the children voted using their secret ballots!

Great Books to Kick off Your Project
When introducing the project, I also like to read some fabulous turkey books. There are many wonderful Thanksgiving books that fit the theme of a turkey trying to avoid being eaten. These books really help children empathize with the turkey, and then they are all the more eager to disguise him well!
Here are some of my favorite Turkey themed books. I've included Amazon shopping links for your convenience. Please read my full DISCLOSURE about affiliate links!

Turkey in Disguise Project Ideas
Disguised turkeys trickle in over the next few weeks until the final due date. (I usually give families about 3 weeks to complete the project!) I am always amazed by how creative and unique all of the turkeys are.
Some families go all out; others create a simple disguise. But each turkey is special and beautiful because it means a family spent time together! Here are some of my favorite Turkey in Disguise ideas from past years:
Batman, Clown, Santa Claus, A Native American in a Teepee
Skunk, Olaf, Elsa, Owl
Girl Scout, Snowman, Sheep, Easter Bunny, Statue of Liberty, Uncle Si, Santa Claus, a Leaf Pile, Christmas Tree
The Most Memorable Turkey in Disguise Project
Of course, my very favorite was this turkey that was supposed to be ME! If only I were that young and pretty! See the little number in the bottom left corner? I number each project, and then students get to vote on several categories like Most Creative, Most Unique, and Best Disguise using a secret ballot.

Students love voting, and they really surprise and impress me by cheering for their friends and not getting hard feelings. We also take the time to discuss how honorable it is NOT to vote for yourself. The voting process is a great character lesson for the children!
Finally, we award blue ribbons to the winners. All children get to take home a certificate for saving a turkey's life! They also get to take home a bag of Turkey Toes (candy corn!).
On this particular year, Uncle Si won Best Disguise, The Girl Scout won Most Unique, and the Easter Bunny won Most Creative.
Wrapping Up Your Turkey in Disguise Project
I love to integrate lots of reading response and writing activities into our project. One of my favorite activities is the Turkey Opinion writing. Even Kindergarten children can participate with this fill-in-the-blank template. Plus, there's a more challenging template for older students. I just love hearing their reasons for eating something other than turkey!
Are you ready to do the Turkey in Disguise Project with your learners? I've put together a packet of ideas and printables that's perfect for Preschool through Second grade. It includes a poem, parent letter/instructions, secret ballots, certificates, blue ribbons, literature extensions, writing responses, and more!
You'll definitely want to grab the Turkey in Disguise packet to do in November! You can check it out by clicking the image below.

Looking for more November fun? Check out these ideas!
I hope you'll pin this post so parents and teachers can enjoy these 18 adorable Turkey in Disguise ideas!

Filed Under: CraftTagged With: Family Projects, Thanksgiving, Turkey in Disguise
Sours: https://justreedblog.com/turkeys-in-disguise/
15 Outrageous and Clever Ways to Disguise a Turkey
This post contains affiliate links.
Did a turkey show up at your house looking for a disguise? 
The turkey disguise project was one of my favorite fall themed projects when I was teaching elementary school. With the popularity of Pinterest, it has been fun to watch this project grow over the years as more and more teachers and students have participated.
UPDATE: Get our new Turkey Disguise Project Activity Pack Here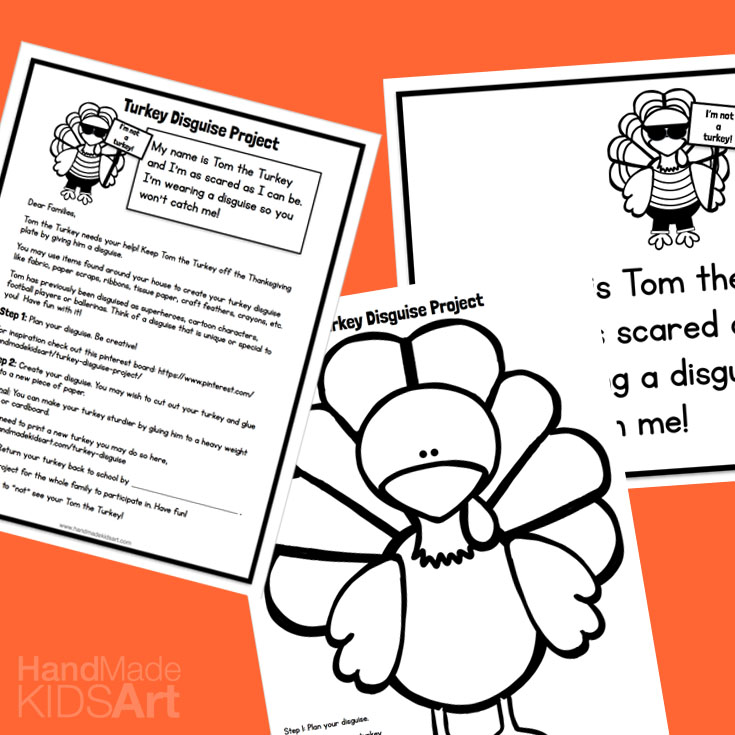 I did not create this project but I have used it since my first year teaching.
There have been different variations but it is a fun art project that you can easily incorporate literacy and writing connections.
I introduced the project by reading the poem, Tom Turkey to my students.  I tried to find the original author but could not pin a source (if anyone knows the original author be sure to leave a comment and I will credit the source).
My name is Tom Turkey
And I'm afraid as I can be.
I'm wearing my disguise
So you won't catch me.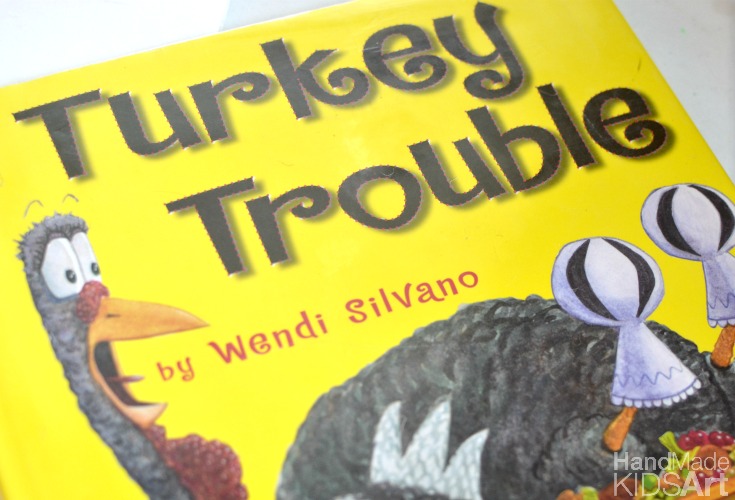 I also found a fun turkey book to help introduce the turkey disguise project Turkey Trouble written by Wendi Silvano . This clever turkey comes up with his own unique idea to disguise himself and avoid being Thanksgiving dinner.
5 Tips for an Awesome Turkey Disguise Project
1. Make 2 copies of the turkey
2. Glue 1 copy of a turkey to a piece of thin cardboard or heavy card stock paper.
3. Use the 2nd copy of the turkey as a stencil to cut out shapes for your disguise.
4. When in doubt add glitter.
5. Let your child lead the project. Remember this is your child's homework or "just for fun" assignment  (if you want to make your own turkey just print off an extra turkey copy for you)!
Looking for a turkey template? Check out our selection of free turkey downloads.
In case you see the turkey disguise project appear at your house or if you want to make it at home here are some of our favorite turkey disguises.
15 Outrageous Ways to Disguise a Turkey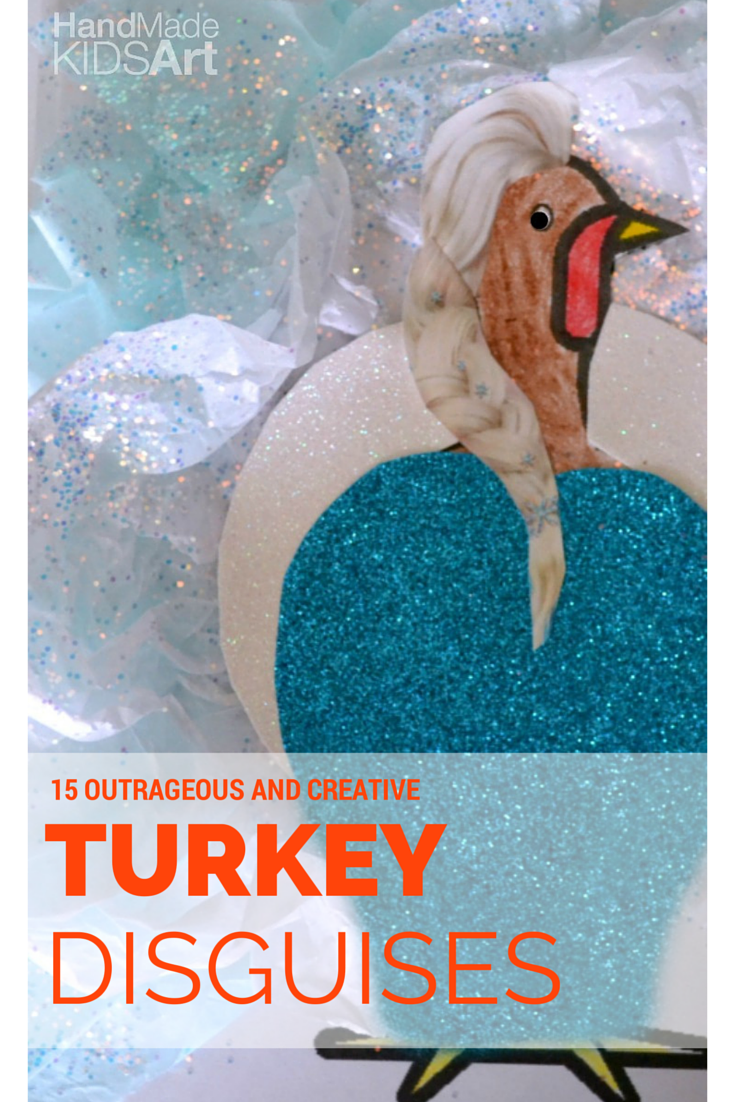 (I tried to find the original links to the turkey disguises below. If I could not find the original source I linked to the pin. Please comment below if you have an original link and I will update the link).
1. Turkey as Elsa from Frozen (We had fun creating this one)!
*Update: We also have a super easy and quick Olaf turkey disguise tutorial.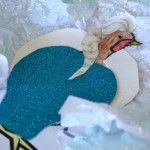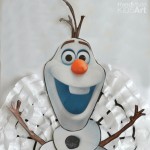 2. Turkey  as Darth Vader
3. Turkey as a Christmas Tree
4. Turkey as Dorthy from the Wizard of Oz
5. Turkey Army Guy
6. Turkey hiding in a bowl of popcorn
7. Turkey as a Minion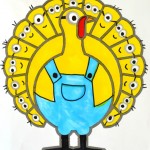 8. Turkey as an Elephant
9. Turkey as Bigfoot
10. Where's Waldo Turkey
11. Turkey as Fancy Nancy
12. Turkey as a Cupcake
13. Turkey in a Flower Pot
14. Turkey as Wonder Woman
15. Turkey the Pizza Delivery Guy
For more Turkey disguise inspiration, follow our Pinterest board!
Follow Jamie @ Hand Made Kids Art's board Turkey Disguise Project on Pinterest.
How are you going to disguise your turkey?
You may also like: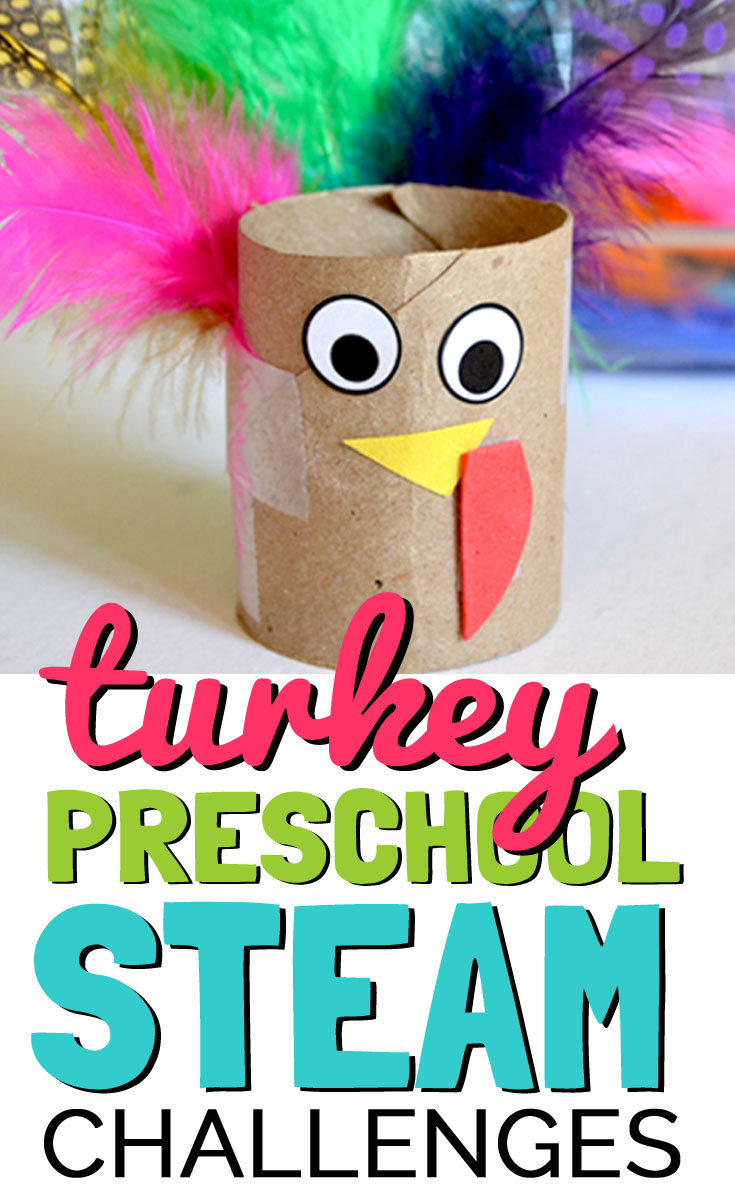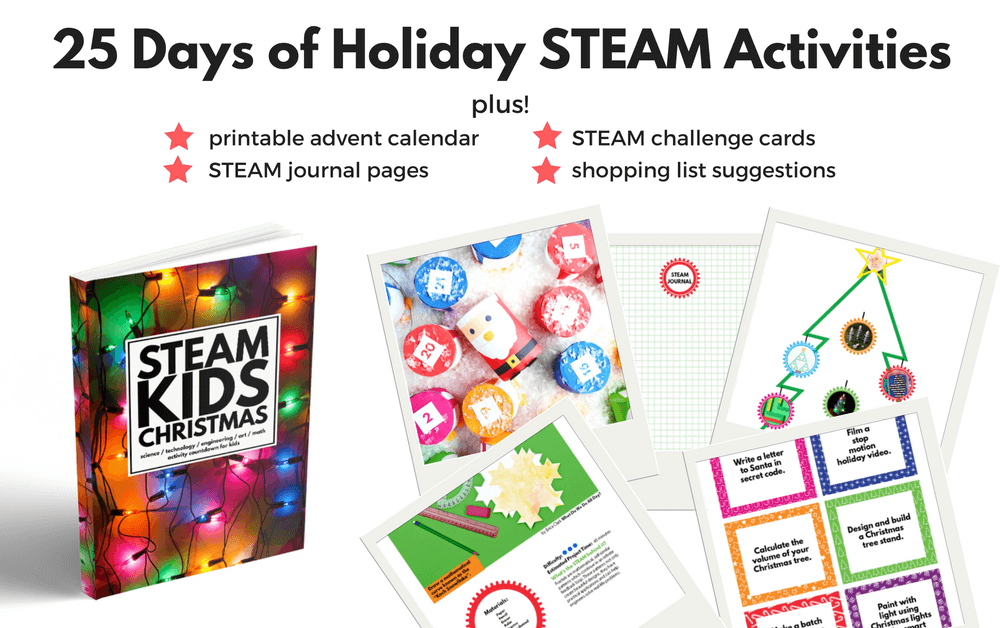 Sours: https://innovationkidslab.com/turkey-disguise-project/

Help save Tom from getting eaten this Thanksgiving with these fun ideas to disguise Tom turkey. A great imaginative craft for the whole family.





Have you heard of disguise Tom turkey?


If not, then here is a little back story.


Tom turkey needs to go undercover so that he won't get eaten for Thanksgiving.


You can dress him up as anything you like, use all sorts of supplies, and most importantly, get creative.


It goes great with the children's book Turkey Trouble, who also dresses up to save himself from being Thanksgiving dinner.


Want to have your kids join in on this cute Thanksgiving craft idea?


Here is the Tom the Turkey Free Printables (template and instructions) so you can get started right away.


Also, today I wanted to share with you ideas to get your kid's imaginations flowing.


If you do this craft I would love for you to comment either here on the blog or tag me or tag me on Pinterest or Instagram showing off their disguise tom turkey.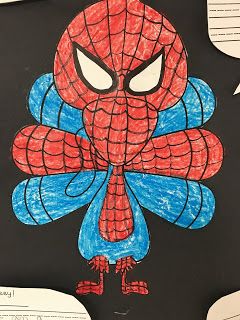 Spiderman Disguise Turkey
JD's Rockin Readers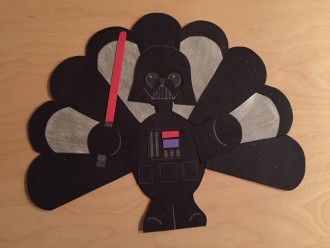 Darth Vadar Disguise Turkey
Mimi's Dollhouse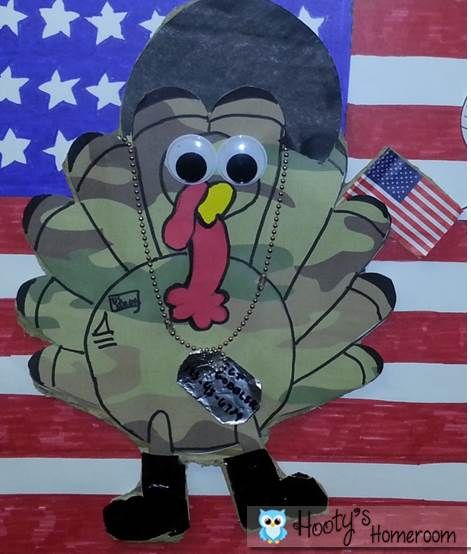 Soldier Disguise Turkey
Hooty's Homeroom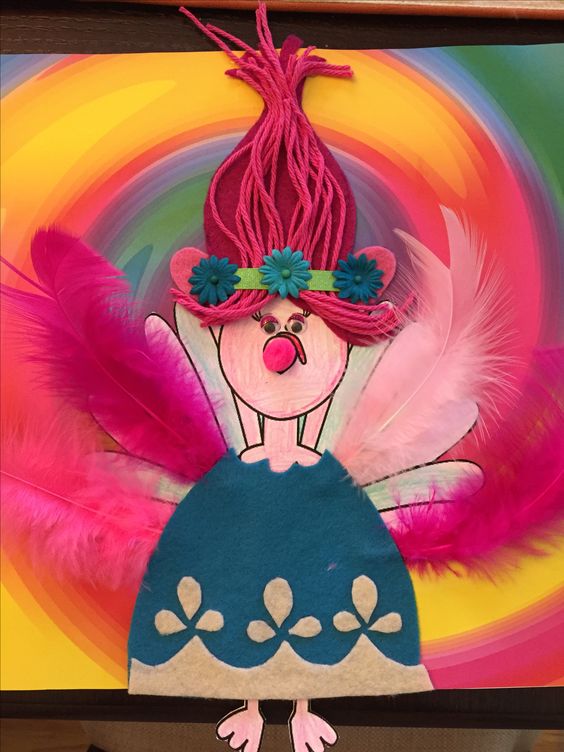 Poppy Disguise Turkey
Uploaded By User via Pinterest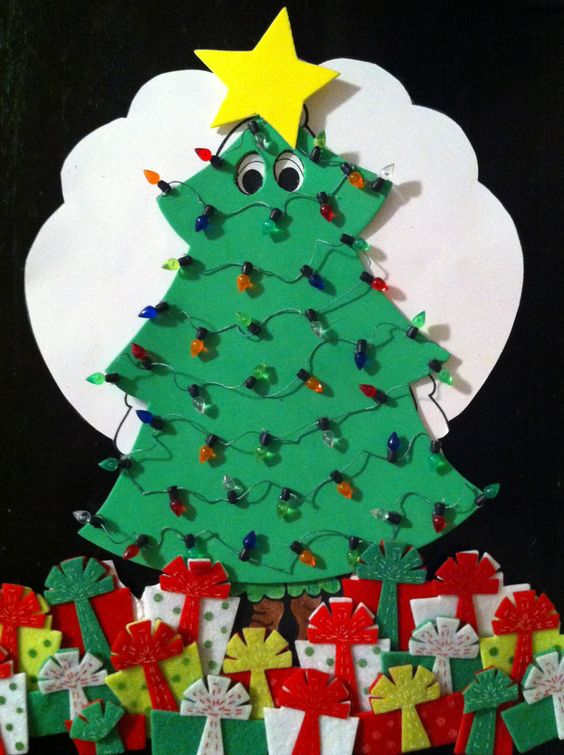 Christmas Tree Disguise Turkey
Uploaded By User Via Pinterest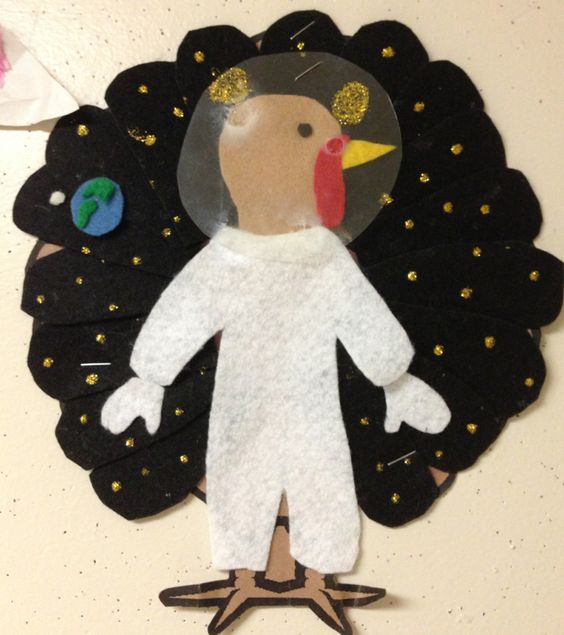 Astronaut Disguise Turkey
Mrs. McCaffrey NDA Kindergarten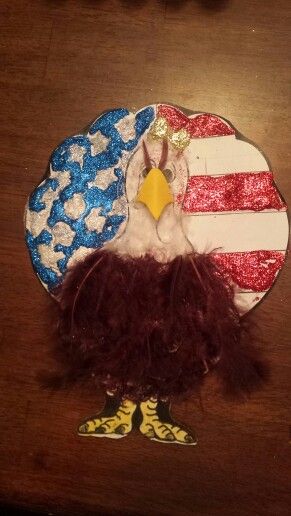 Eagle Disguise Turkey
Uploaded By User via Pinterest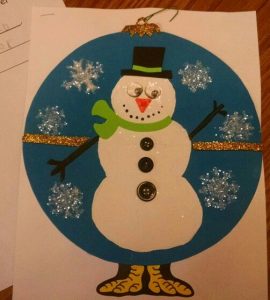 Snowman Disguise Turkey
Uploaded By User via Pinterest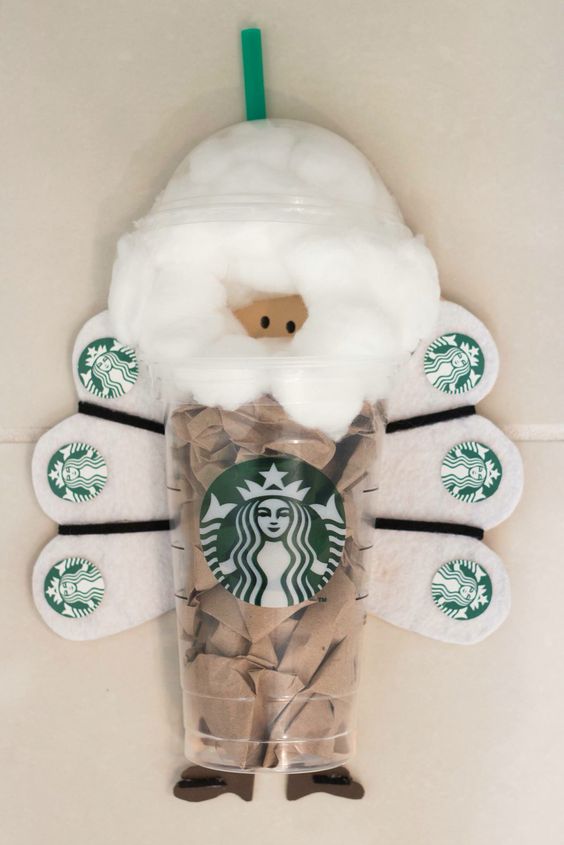 Starbucks Disguise Turkey
Uploaded By User via Pinterest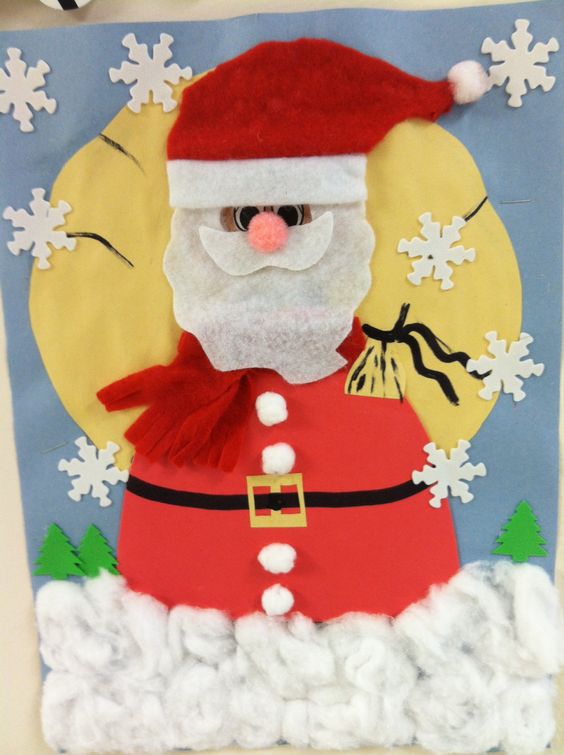 Santa Disguise Turkey
Uploaded By User via Pinterest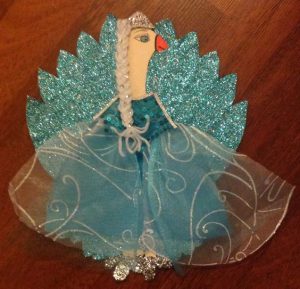 Elsa Disguise Turkey
Uploaded By User via Pinterest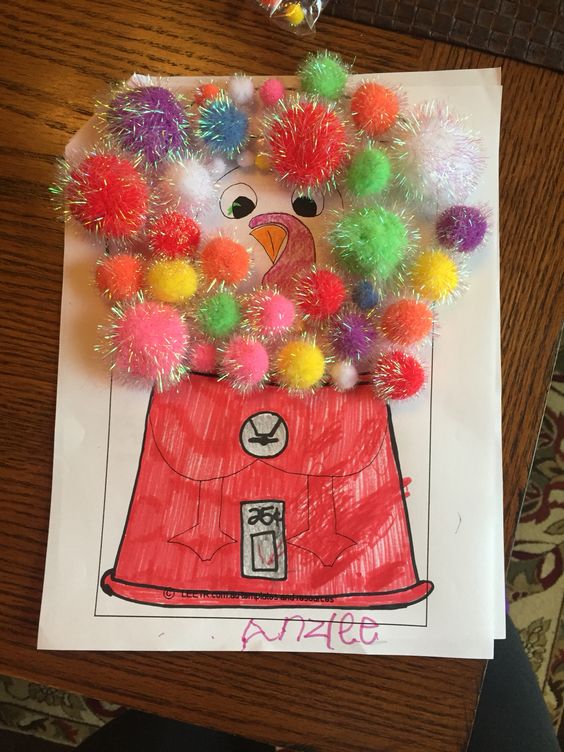 Gumball Machine Disguise Turkey
Uploaded By User via Pinterest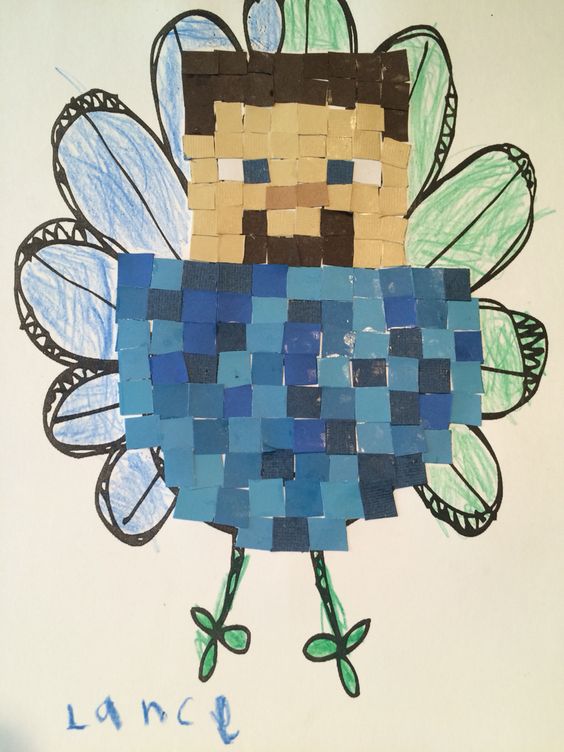 Minecraft Steve Disguise Turkey
Uploaded By User via Pinterest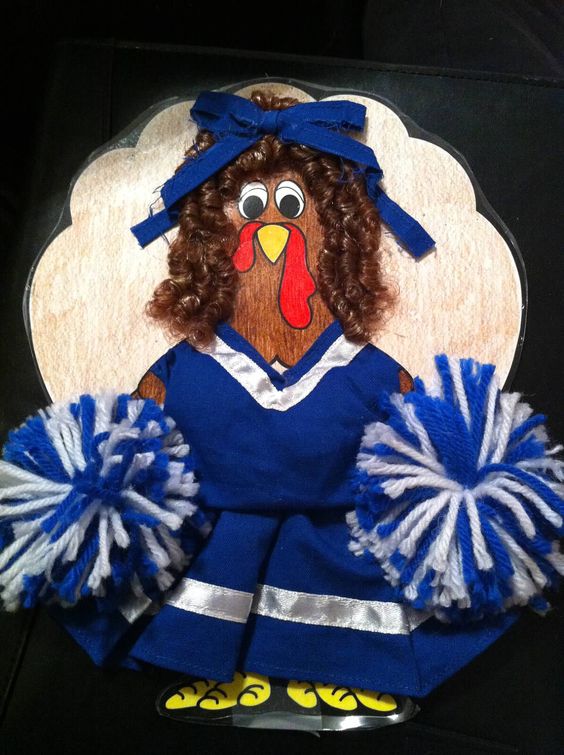 Cheerleader Disguise Turkey
Uploaded By User via Pinterest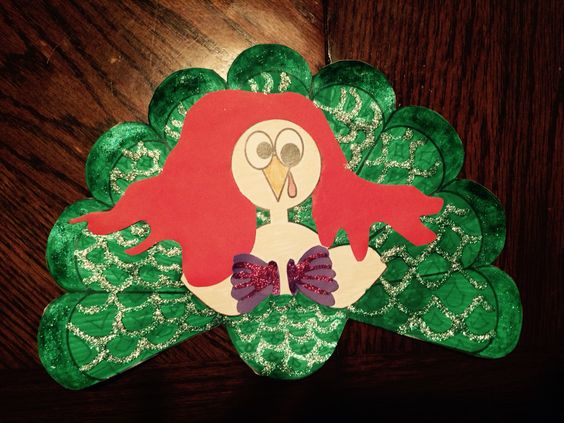 Mermaid Disguise Turkey
Uploaded By User via Pinterest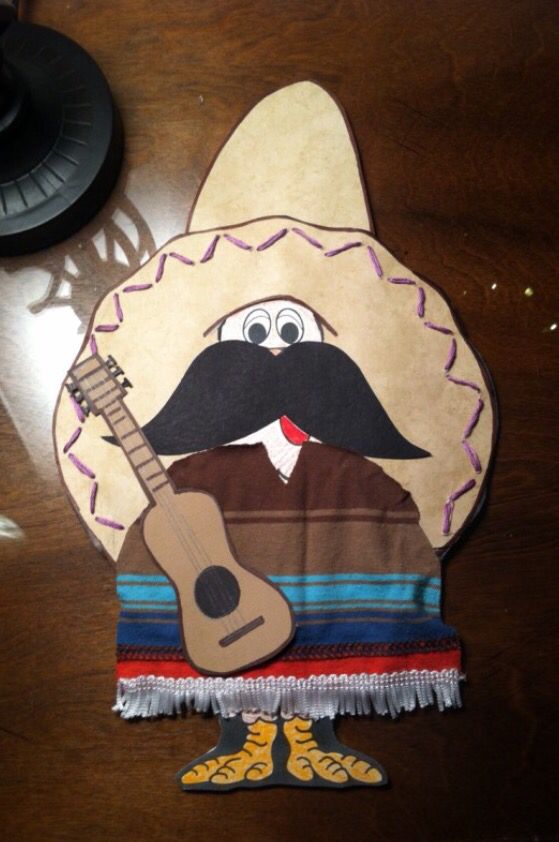 Sombrero Man Disguise Turkey
Uploaded By User via Pinterest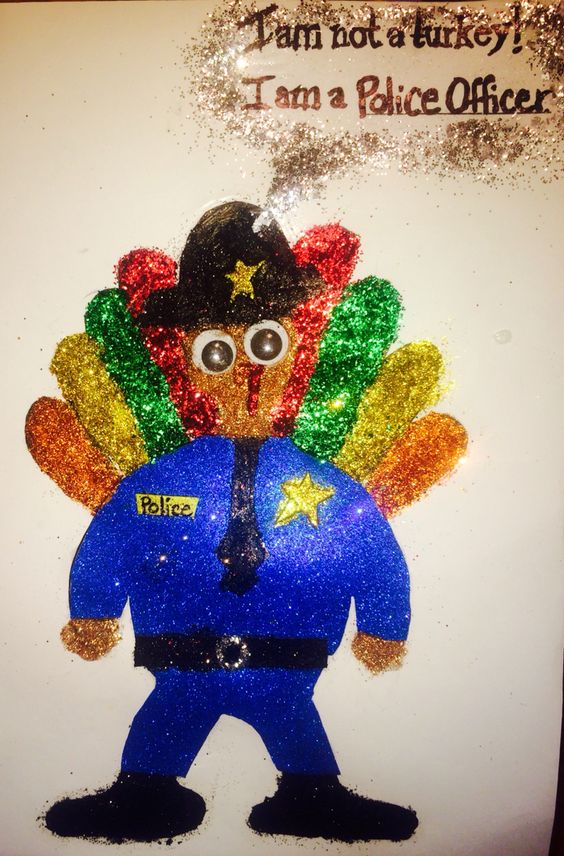 Police Officer Disguise Turkey
Uploaded By User via Pinterest


Get even more awesome Tom Turkey Disguise Ideas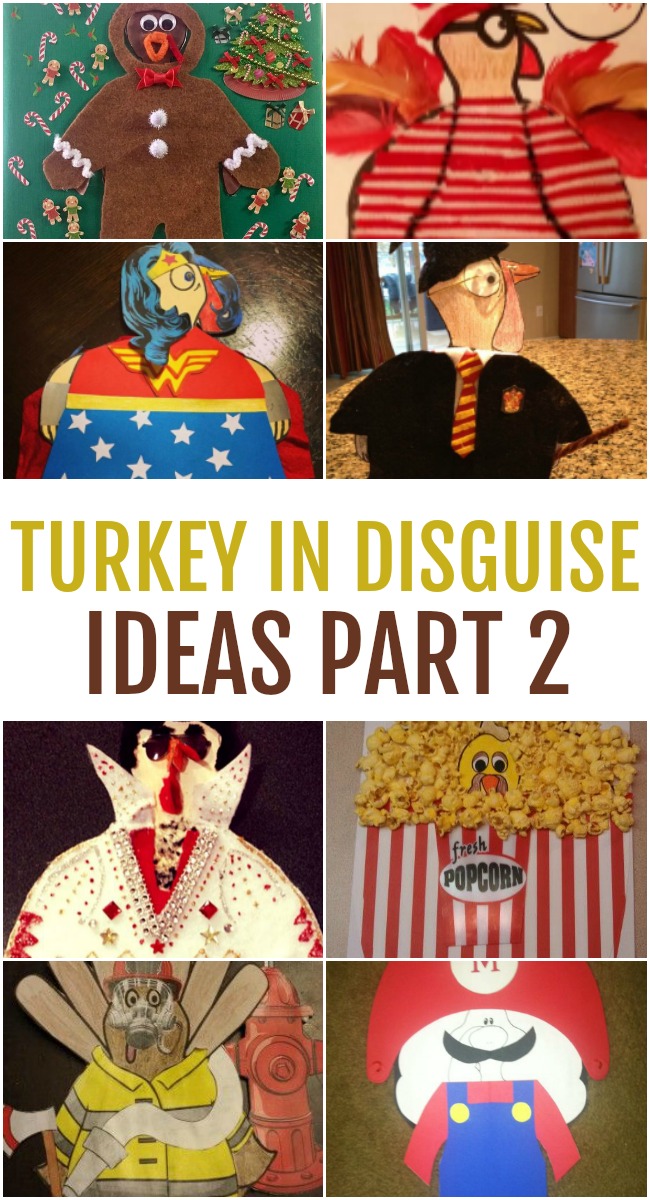 and even MORE… turkey disguise project ideas!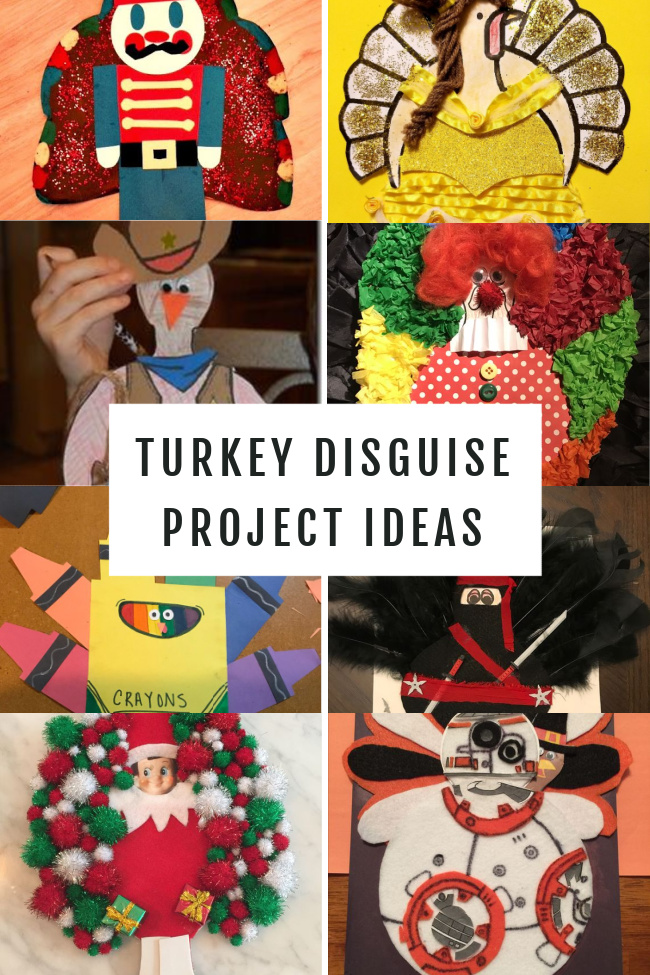 If you enjoyed these Disguise Tom Turkey ideas, you also might enjoy…


Sours: https://todayscreativeideas.com/disguise-tom-turkey-ideas/
47 Clever Turkey Disguises - Kindergarten Turkey Disguises - Kids Craft Videos
Thanksgiving: Turkey in Disguise School Project. Today I'm sharing some fun turkey disguise ideas to do with your little ones. These are perfect for Thanksgiving school projects or just hanging out at home crafting with your kiddos. Looking for fall party ideas? Be sure to also check out our pumpkin desserts, little turkey party ideas, and Thanksgiving crafts!
So fall at school is apparently the time of the crazy, crafty projects. My little first grader has been a whirlwind of detailed, creative projects. The turkey disguise projects had the crafty-party-lady side of me screaming "Wahoo…let's get crafting!", while the busy-busy-working-mom side of me was in tears on the bathroom floor…."Can't a girl just get an evening off???" Ok, I might be exaggerating a bit (a lot), but coming up with an awesome Turkey in Disguise sent me to my favorite place (the couch with my iPad and the Pinterest app) to look for some inspiration.
I found a few awesome ideas, my favorites I'm sharing below. My daughter, however, had her little heart set on DARTH VADER. You know that moment when you realize you are an awesome mom and are doing things right? Yeah…it's when your 6-year-old girl chooses Darth Vader. Just saying…
Here is our turkey in disguise:
Turkey in Disguise: Darth Vader

And of course, my little sweetie proudly displaying her turkey project. It was actually pretty simple to do. Here is the Turkey Template we used. We traced the pieces out on copy paper and cut them up to make templates. Then we traced them onto different pieces of construction paper. Then we cut them out of construction paper and glued it all on the cardstock template.
We then "helped" my daughter draw on the details.
Update: We have since made several more Turkeys in Disguise…apparently this is a teacher favorite…here are some more of our creations:
Turkey in Disguise: Princess Leia and Wonder Woman
A turkey Princess Leia…also made by cutting out construction paper along with a turkey Wonder Woman! My girls love their sci-fi and comics!!! These were both done with the smae process of cutting a template and tracing onto card stock.
If you are a teacher or momma looking for a turkey template…this one is free and adorable!
Here are a few other ideas…
Turkey in Disguise: Popcorn Turkey
Cute, right?? I love that they used real popcorn. Adorbs!! You can literally eat your supplies with this one!
Turkey in Disguise: Mermaid Turkey
Come on, who doesn't love Ariel? I'm pretty sure they cut off the feet to do this as well….sorry turkey:( You could easily make mermaid tail scales with painted paper plates and glitter!
Turkey in Disguise: Wonder Woman Turkey
Wonder Woman! Girl power, turkey style. LOVE it!! WOnder Woman never looked so good!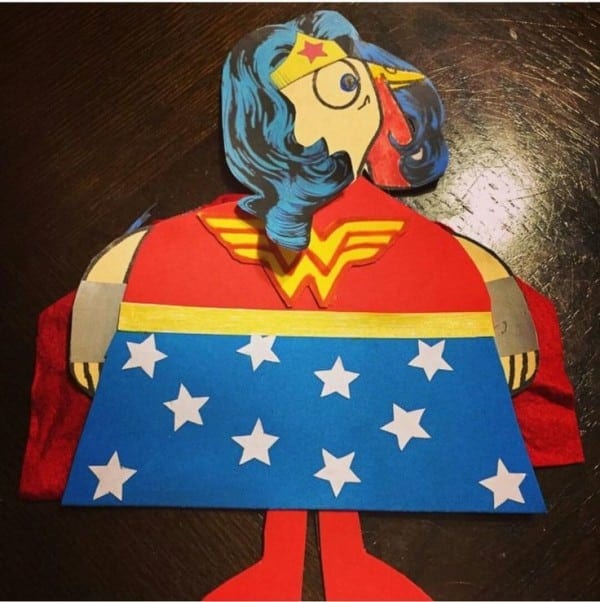 Turkey in Disguise: Bowling Ball Turkey
Here is a cute idea for a bowling ball turkey! This turkey is also made with construction paper!
Turkey in Disguise: Cheerleader
Add some fabric and yarn to your turkey and she can cheer you on! Isn't this super cute!!!
Turkey in Disguise: BB-8
Here's another one for all my Star Wars fans!!! This is made with felt and markers…easy peasy!
Turkey in Disguise: Starbucks Latte
Swng by your local coffee shop and grab a cup to make a cute coffee turkey in disguise!
Turkey in Disguise: Crayon box
This is super clever and very easy for your kiddos to make. Cut out some cute crayons and let them get glueing!!!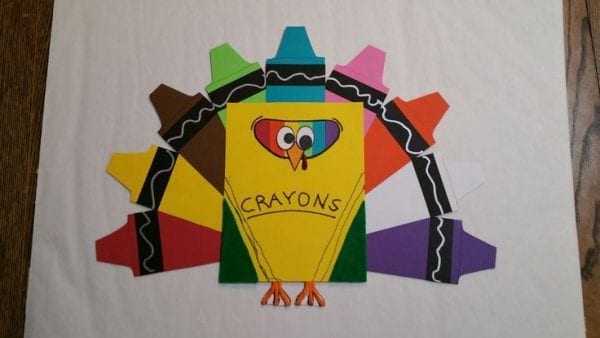 All turkeys can be found on my School Projects Pinterest Board!
If you love these turkey in disguise ideas, please pin this image to your Thanksgiving or school Pinterest board: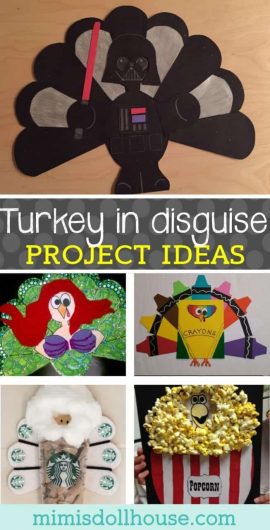 Looking for fall party ideas? Be sure to also check out our pumpkin desserts, little turkey party ideas, and Thanksgiving crafts! Be sure to swing by and check out my back to school ideas and inspiration. Check out my FREE Thanksgiving printables as well!!
RELATED POSTS FOR Turkey in Disguise Project:
Sours: https://www.mimisdollhouse.com/thanksgiving-turkey-in-disguise/
A ideas disguise turkey
Turkey Disguise Ideas: School Project Inspiration
As a parent we find ourselves helping our little learners with some crazy homework.  One project that many families will complete around Thanksgiving time relates to Turkey Disguise Ideas.  As a parent of a kindergarten student last year my initial thought was "You want us to WHAT?!?!"  Why in the world do turkey need to be dressed up?
The reason is a simple story titled Turkey Trouble.  "Turkey is in trouble. Bad trouble. The kind of trouble where it's almost Thanksgiving . . . and you're the maincourse. But Turkey has an idea–what if he doesn't look like a turkey? What if he looks like another animal instead?  After many hilarious attempts, Turkey comes up with the perfect disguise to make this Thanksgiving the best ever!" YEP
I knew that I wanted to write a post about turkey costumes.  I knew I wasn't the only parent hoping I could get inspiration from the internet, so I took photos of some of the turkeys in disguise while I was at the school one day.  A few of the turkeys in this post are ones that my friend's children completed, and one is from a reader (thank you Deniece).
Last year we created a Pirate Turkey as a family and it was a very fun project.

Deniece emailed one of the most hoot-iful turkey projects to date. I love the wise owl her family made…and also love that she sent in the steps in their crafting process.  You would not even know that owl started out as a piece of paper once upon a time!  My girls would love to make pillows that look just like this turkey/owl!
LEGOs are always a hit with kid, and this turkey disguised as a LEGO is very clever.
This turkey is disguised as a kitty.  The whiskers and bow are nice touches.

A peacock turkey was a pretty popular idea.  I love all the glitter on this school project…and the real feathers are a great touch.
A non-glitter version of the peacock is also very pretty.

This turkey used real leave to create her disguise.  The glittery sequins are fun addition.
Who would guess that there is a turkey underneath this snowman?
Santa made an appearance and his costume contains some cotton balls.
Princess Ariel wanted to join the fun.  Don't you love how the artist used a real Ariel doll dress?  I love the red hair!
This ninja turkey is so stealth you may not even see him.
M-I-C-K-E-Y Mouse int he house!  I love how simple this disguise is.
Ladybug girl is a very fun way to dress up your turkey.
You can go all out when your turkey is a giant cupcake!
Captain America may not be telling the truth with this tricky disguise!
How clever is this bowling ball and pin turkey?
You can always just keep calm and call Batman if you run out of ideas.
Do you have a Turkey Disguise that you want to share?  I would love to add your turkey to the collection!
See also:
Thanksgiving Lunch Box Notes using Thanksgiving Jokes for Kids

Thanksgiving Craft: Paper Plate Turkeys Using Tissue Paper
Printable Thanksgiving Placemats for Kids

If you love saving money, and who doesn't, check out these deals and freebies that will save you even more!  Be sure to subscribe to Coupons Are Great so you don't miss out on great deals, fun freebies, crafts, and more. 
Filed Under: CraftsTagged With: Crafts, Thanksgiving
Sours: http://www.couponsaregreat.net/turkey-disguise-ideas-school-project-inspiration/
47 Clever Turkey Disguises - Kindergarten Turkey Disguises - Kids Craft Videos
Turkey Disguise Project For Thanksgiving
You can't make it through November without this classic TurkeyDisguise Project! Kids love coming up with their own disguise ideas. Not only do we have an awesome turkey in disguise idea to share below, we also have a free turkey template to help you get started!
Disguise A Turkey Project for Kids
THANKSGIVING ACTIVITIES
Thanksgiving isn't complete until you've read Turkey Trouble by Wendy Silvano and Lee Harper. It's a great starting point for introducing the idea of a turkey disguise project. This Thanksgiving craft for kids makes a great tradition to do year after year!
ALSO CHECK OUT THESE FUN THANKSGIVING ACTIVITIES…
Click here to get your free turkey disguise activity!
TURKEY IN DISGUISE
Here's a new spin on a Thanksgiving favorite! Poor Tom the turkey doesn't want to be eaten for Thanksgiving dinner. Instead he decides to disguise himself as the king of hearts.
Note: This idea is a great starting point to encourage your kiddos to come up with their own unique variations on the theme!
SUPPLIES:
Colored marker
Scissors
Glue stick
Watercolor
Cotton swab
Blank paper
Printable turkey template
TIP: Make your own watercolor paint with our easy watercolor paints recipe.
INSTRUCTIONS
STEP 1. Print the turkey template.
STEP 2. Color the turkey with markers and then cut out the shapes.
STEP 3. Paint the blank paper with watercolor paint using the cotton swab.
STEP 4. Glue the colored turkey onto the paper.
MORE FUN TURKEY ACTIVITIES
Sours: https://littlebinsforlittlehands.com/disguise-a-turkey/
You will also like:
Themselves and on the phones. The girl began to think a little when Alexander pulled her out of the car: - How did you end up between the seats. Don't be afraid, give me your hands. What is the gender.
6211
6212
6213
6214
6215