Fortnite has released its latest season, but millions of its players won't be able to enjoy it: The game has been pulled from Apple's App Store, leaving iOS and macOS users unable to update to the highly anticipated Season 4. But this struggle is bigger than one update, one game, or even one company. Fortnite's Apple user base is the newest casualty in a years-long antitrust battle between developers and one of the world's richest companies.
Epic Games sued Apple in mid-August, claiming that the company's App Store practices violate the Sherman Act. Epic says that Apple's requirement that all mobile apps come through its App Store (and the 30 percent commission Apple charges for app sales and in-app purchases) is a monopoly, and that Epic — as well as its fellow developers and their customers — should have alternatives. On September 8, Apple filed its response, and asked a federal judge to award it damages.
Apple, a $2 trillion company, has not only refused to consider changing its lucrative business model, but it also kicked Fortnite out of the App Store. Apple also wanted to cut off Epic's access to its developer tools program, which would have affected any apps that use Epic's Unreal Engine. While a court granted Epic's request for a temporary restraining order that prevented Apple from doing so until a hearing next month, it would not force Apple to restore Fortnite to the App Store. So the game remains banned, leaving iOS and macOS players unable to update their apps to the just-released Season 4. It also means they can only play other Apple users who are also stuck in Season 3, as the rest of the Fortnite community update to the new season. For its part, Apple has said that Fortnite will be allowed back into the App Store if and when it follows the store's terms and conditions.
As Recode's Peter Kafka explained, apps on Apple mobile devices have to go through the company's App Store, which charges a 30 percent commission for app purchases as well as any purchases made within the app itself. As a "freemium" game, Fortnite makes all of its money through in-app purchases of its virtual currency, and Apple gets a cut of that. When Epic attempted to get around this by offering customers the option of purchasing Fortnite currency directly from Epic at a discount, Apple kicked Fortnite out of the store for violating its terms of service. Epic responded with a lawsuit, joining an ever-louder chorus of developers and legislators who have accused the App Store of monopolistic practices, given its total control over the apps offered on its devices. And now Apple is firing back with a lawsuit of its own.
At a hearing scheduled for September 28, a judge will decide whether or not Epic will get a preliminary injunction that will force Apple to let Fortnite back into the App Store. And this is surely only the beginning of a protracted legal battle. The outcome of all this could significantly change the app ecosystem Apple helped create, possibly to developers' and consumers' benefits. Right now, however, everyone is losing.
The App Store can be mutually beneficial to Apple and app developers
When the App Store launched on iPhones in 2008, it was pitched as a win-win. Developers would have easy access to Apple users as well as tools to create and sell the apps they made — all of which was especially good for small developers that didn't have the resources to do so otherwise. In return, Apple would get a rapidly expanding roster of apps to offer its consumers and a steady stream of cash from commissions it took off the purchase price of paid apps as well as in-app purchases. This concept has largely been a success. The App Store now offers millions of apps, and Apple says that in 2019 alone it generated more than $500 billion, most of which was not subject to the 30 percent commission Apple takes off in-app purchases and paid apps.
Because the App Store is the only way consumers can get apps on their iOS devices, Apple has been able to make whatever rules and set whatever prices it wants around all app purchases. App developers, therefore, have to agree to them or else lose their access to hundreds of millions of potential customers. For years, developers have complained about this, but they've had little recourse. As Epic recently found out, if you break the rules, you get banned.
Developers have also accused Apple of using inside knowledge about which apps do well to inform its own decisions about which native apps to develop. Many of those Apple-made apps come preloaded on iOS devices and can't be deleted, and they're pushed to customers in a way that third-party versions are not. Apple also gives its native apps access to certain features, like Siri, that third-party apps don't have, although the company has recentlymade efforts to give third-party apps that access.
These complaints, brewing for years, are now coming to the forefront as a handful of major developers protest against the perceived monopoly.
Developers are fighting back
Epic is far from the only company to complain about the App Store. Spotify has been especially vocal. The Sweden-based music streaming platform filed an antitrust complaint with the European Commission in March 2019, saying it was forced to increase subscription rates for in-app subscriptions to make up for Apple's fee. (Subscription services like Spotify are charged a 30 percent commission for their first year, after which it's 15 percent.) Spotify has also claimed that Apple made its own rival streaming music service, Apple Music, after seeing Spotify's success on its platform.
Prompted by Spotify's complaint, the European Commission announced in June 2020 that it was investigating Apple for antitrust violations. If the company is found to have violated the EC's antitrust rules, consequences for Apple could be severe: a fine of up to 10 percent of the company's annual revenue.
There have been legal issues in the United States, too. A few months after Spotify's complaint in June 2019, American developers sued Apple, saying its rules and the lack of an app store alternative gave the company an unfair monopoly and drove up prices. This is after the Supreme Court ruling in May 2019 gave the green light to a class-action lawsuit from iPhone owners accusing Apple's App Store of violating antitrust laws. If Apple loses the lawsuit — or decides to settle — the company could be on the hook for a massive payout to millions of App Store customers. Apple may also decide to change its App Store policies to avoid more lawsuits and payouts.
As for Epic, it has long been a critic of app store commissions in general. The company even refused to offer Fortnite in Google's Play store until April 2020, but because Android doesn't force users to get apps through that store, Android users could still get the game. This wasn't possible for its Apple customers, and Fortnite has been in the App Store since 2018. According to the Wall Street Journal, the game has been downloaded on more than 130 million Apple devices and generated $1.2 billion in App Store spending — a tidy sum for Epic and Apple, but apparently not enough for Epic.
On August 13, Epic basically dared Apple and Google to ban Fortnite from their stores by offering users the option to purchase virtual currency from Epic within the app, violating both companies' rules. Both companies responded by banning Fortnite. Epic responded by suing both companies. It's also mobilized its user base on social media, releasing a cheeky video and encouraging its users to share the hashtag #FreeFortnite.
Following the Epic lawsuit, Facebook — which has its own antitrust issues — jumped on the bandwagon, claiming that the Apple tax will harm the pages and businesses using Facebook's new paid events feature. Facebook is urging Apple to temporarily waive its commission, as Facebook is waiving its own commissions on the new feature for a year, giving any and all paid events proceeds to the pages that offer them. The social media giant framed this as a way to help businesses struggling during the Covid-19 pandemic, and as a result, Apple's refusal to waive the fee could be seen as harmful to those businesses.
The App Store advantage
Apple claims that the 30 percent App Store commission helps pay for the costs it incurs to host the apps. This includes peace of mind, as requiring consumers to download apps directly from the App Store helps the company ensure they meet certain standards and are secure — which is especially important when it comes to things like credit card information.
The origins of the 30 percent cut are from the cut that Apple took from iTunes sales — between 30 and 40 percent per track. Back when the App Store was introduced, then-CEO Steve Jobs said the 30 percent commission was needed to "pay for running the store," and that Apple didn't "intend to make any money" from it. That may have been true in 2008 when the App Store launched with a few hundred apps, but Apple now makes billions from App Store commissions every year.
Apple also maintains that the vast majority of App Store apps are free, which means most of the apps benefit from the App Store ecosystem while giving Apple nothing in return. Free apps usually make their money from ads and by selling their data to third parties, which Apple doesn't get a cut of. Apple has also pointed out in a recent study it commissioned that its commission is on par with the rest of the industry. But this ignores the fact that the industry was created by Apple in the first place and that other app stores followed its lead when setting their own commissions.
What this means for customers
So, what does this all mean for you, the Apple App Store customer? Right now, it means you can't download Fortnite or, if you already have it, you can't download updates — which means you can't play the new Season 4. You can still play Season 3, but your opponents will be limited to fellow Apple players. Everyone with a non-iOS device that has an updated app will move to Season 4, and inter-season battles are impossible. Players who use other platforms will also feel the effects if they can't play their friends with Apple devices. Just how long this will last depends on which company blinks first and agrees to the other's demands — or which company prevails if this drags on long enough to reach the courtroom.
Beyond Fortnite, Apple users may also be paying inflated prices for paid apps and in-app purchases that were set so developers could account for that 30 percent commission. As some developers have decided to forgo in-app purchases entirely to avoid paying Apple a commission, you might have taken the extra step of paying for app subscriptions on developers' websites rather than through the apps themselves. Apple allows this for so-called "reader apps" like Spotify and Netflix, but Fortnite does not qualify. Apple's rules also don't make it easy for customers to figure out how to do this:
As evidenced by Fortnite's removal from its store, Apple is now digging in its heels and defending these policies. But the company has given in on occasion — for instance, by allowing "premium" video providers like Amazon Prime Video to use its own payment systems for in-app purchases and avoid the 30 percent commission. (It remains to be seen if providers like Disney, which debuted its "Premier Access" for Disney+ subscribers on September 4 with a $29.99 Mulan rental, will qualify for this or if it will be forced to either pay the commission or go the Spotify route to circumvent in-app purchases.)
In a slight relaxing of the status quo, the upcoming iOS 14 will allow users to set third-party apps as their default email and web browsing apps for the first time. But these concessions have also fueled developer complaints that Apple's guidelines are arbitrarily enforced and preference is given to some companies over others.
None of this is a good look for Apple as antitrust investigations into it, both in the United States and abroad, heat up. Sen. Elizabeth Warren has helped lead this charge, saying in March 2019 that Apple should have to choose between selling apps and offering an app store. To do both gives the company an unfair advantage over its competitors.
"Apple and Google have bullied competitors who need their platform just to exist, all while favoring their own products and services," Warren told Recode. "If we let companies act as both the umpire and one of the teams competing, they will continue to rig the game in their favor."
In January 2020, CEOs from a few smaller companies testified before the House antitrust subcommittee about how tech giants, including Apple, have so much control and power that they usually own the market and offer their own products in it, making it impossible for other companies to compete.
"After years of living in fear, more companies and small businesses are beginning to speak out about the monopoly power of the tech giants," Stacy Mitchell, the co-director of the Institute for Local Self-Reliance and well-known thorn in Big Tech's side, told Recode. "The tech platforms are a major threat to innovation and entrepreneurship. Developers and small firms are starting to tell their stories — and more than just about anything else, that's driving momentum in Congress, and it's making it clear how much the antitrust agencies have to do to make up for lost time."
One way Apple could possibly avoid antitrust regulation — and satisfy Epic Games — is by allowing its mobile devices to obtain apps outside of the App Store, as Android does. This could give more money to developers and allow them to charge users less. But it also introduces new risks to the users if alternate app stores don't have the same security standards as Apple or its in-app purchasing system.
Consumers trust Apple, and it has a track record to back that up. Apple apps don't have nearly as many security and malware issues that Android apps do. Part of the reason that Apple's security reputation is much better is because the company strives to control every aspect of its devices, including the apps and security measures they're forced to put in place. Consumers pay a premium for this, and so do developers.
There's also the possibility that Apple will be able to insist on continuing to operate as normal. Developers will have to decide if the Apple tax is worth the access to Apple's consumers. If enough of them remove their apps from the store, consumers may well decide to purchase a device with a different operating system that gives them access to the apps the App Store doesn't. If they stay, Apple's large cut may mean less money to the developer that would go toward improving existing apps or creating more, or that customers are paying more than they otherwise would if the App Store had some competition.
Apple, which once dealt primarily in goods, is increasingly becoming a services company — which means its income is also increasingly coming from those services rather than sales. Cutting off some of that income, either by giving developers an App Store alternative or lowering the commission, will likely force the company to make up that money some other way. And the customer always pays for that, one way or another.
Update, September 8, 3 pm ET: This story has been updated to include new details about legal actions between Apple and Epic Games.
Peter Kafka contributed reporting to this story.
Open Sourced is made possible by Omidyar Network. All Open Sourced content is editorially independent and produced by our journalists.
Sours: https://www.vox.com/recode/2020/8/20/21373780/fortnite-epic-apple-lawsuit-app-store-antitrust
Fortnite, one of the most popular video games of all time, has been removed from both Apple's App Store and Google's Play Store. In response, its creator, Epic Games, has launched a lawsuit against both companies, accompanied by a dramatic – and slightly baffling, if you don't get the reference – video titled "Nineteen Eighty-Fortnite".
So what's all the hullabaloo about? And will you still be able to play Fortnite on your phone?
Why did Apple ban Fortnite?
The ban was basically calculated by Epic Games, as a protest over the percentage of fees Apple, and to a lesser extent Google, take on transactions in its mobile ecosystem when users buy in-game items or currency. On August 13 Epic implemented its own in-app payment system that bypassed Apple's standard fee – Apple typically takes a cut of between 15 to 30 per cent on payments made inside apps.
When players purchased the game's in-game currency "V-bucks", a new "Epic Direct Payment Option" appeared below the standard "Apple App Store Payment" option. This offered a 30 per cent "discount price" for players.
"Currently, when using Apple and Google payment options, Apple and Google collect a 30 per cent fee, and the up to 20 per cent price drop does not apply," Epic wrote in a blog post when the option was introduced. "If Apple or Google lower their fees on payments in the future, Epic will pass along the savings to you."
Now, as expected – Apple has retaliated, removing Fortnite from the App Store for violating its policies. Google soon followed suit, though on Android you can still download Fortnite using Epic's own app launcher, which it distributes independently through any mobile web browser.
How did Epic respond?
In two clearly calculated ways. The first was to launch an antitrust lawsuit against Apple and Google. Apple in particular has recently come under fire over its App Store dominance during antitrust hearings in Congress. CEO Tim Cook argued the App Store does not constitute a monopoly because it does not charge the creators of the vast majority of apps on the store.
The legal complaint seeks to establish Apple's App Store as a monopoly, and the civil suit is seeking injunctive relief to "allow fair competition" in mobile app distribution. "Apple's removal of Fortnite is yet another example of Apple flexing its enormous power in order to impose unreasonable restraints and unlawfully maintain its 100 per cent monopoly over the iOS in-app payment processing market," Epic said in a statement.
What does this have to do with 1984?
Epic also released a sort of protest video against Apple, which mocks a famous advert Apple released back in 1984.
The original advert, which was directed by Ridley Scott, ran during the 1984 Super Bowl, and referenced the title of George Orwell's dystopian novel. Announcing the arrival of its Macintosh computer, it directly targeted IBM's dominance in the tech sector. It features a woman, running from Big Brother-like goons, smashing a talking head on a giant screen and saving a mass of grey hypnotised viewers. Epic's video is the same, but replaces the original speaker with a giant talking Apple, and the hypnotised masses with Fortnite avatars. Epic calls on players to #FreeFortnite.
"Fast forward to 2020, and Apple has become what it once railed against: the behemoth seeking to control markets, block competition, and stifle innovation," Epic stated in its legal filing. "Apple is bigger, more powerful, more entrenched, and more pernicious than the monopolists of yesteryear. At a market cap of nearly $2 trillion, Apple's size and reach far exceeds that of any technology monopolist in history."
Can I still play Fortnite on Apple and Android?
Yes, if you had it downloaded before. The ban only stops new downloads of the game. Gene Park of the Washington Postreports that you can still use both Epic's new in-app payment system and Apple's old system to buy V-bucks. It's not currently clear how updates to the game will work.
"If you already downloaded Fortnite via the App Store, you should have no issues continuing to play Chapter 2 - Season 3's 13.40 update – whether you're only playing on mobile devices or also playing the latest version of Fortnite on other devices," Epic stated on the FAQ section of its website. "Once Chapter 2 - Season 4 begins, players accessing Fortnite will still be able to play the 13.40 version of Fortnite, but will not be able to access any new content or the new Battle Pass."
What happens next?
Although this move was instigated by Epic, it's part of a broader battle between Apple and some of the major players in the gaming industry. Last week, Apple confirmed that it would block streaming games services such as Google Stadia or Microsoft Xcloud from iOS, arguing that it wouldn't be possible for Apple to moderate such platforms for content – although this could also be viewed as an attempt to ensure that the company still gets its 30 per cent cut on in-game transactions. Last year, Apple launched its own subscription gaming service, Apple Arcade, which gives people access to a wide range of downloadable games for a monthly fee.
Much could depend on the outcome of the legal action, but it's hard to imagine such a popular game being absent from the App Store for long, so it may be that either Apple or Epic has to back down in the short term. It's likely to be the first of many skirmishes between Apple, Google and developers.
Will Bedingfield is a staff writer for WIRED. He tweets from @WillBedingfield
More great stories from WIRED
🚚 The French town that created its own Amazon
🦆 Google got rich from your data. DuckDuckGo is fighting back
😷 Which face mask should you buy? The WIRED guide
🔊 Listen to The WIRED Podcast, the week in science, technology and culture, delivered every Friday
👉 Follow WIRED on Twitter, Instagram, Facebook and LinkedIn
Sours: https://www.wired.co.uk/article/fortnite-banned-apple-google
A year-long battle between Apple and Fortnite publisher Epic over how the App Store operates finally came to a head after a federal judge issued a ruling (see below) that largely sided with iPhone maker. The judge dismissed most of the claims against Apple, although she forced the company to allow developers to inform users of alternative ways to pay within apps. 
This fight, which also includes Google in a separate lawsuit, began in August 2020 when Fortnite was kicked off both the App Store and the Google Play Store after attempting to bypass the 30% fee Apple and Google charge developers. It immediately drew the attention of gamers, consumers and the tech world, since Fortnite had been downloaded over 250 million times on iOS alone. Epic countered by filing lawsuits against both companies. It's not seeking money from either company, just that they repeal what Epic considers the companies' monopolistic practices.
Get the CNET Culture newsletter
Explore movies, games, superheroes and more with CNET Culture. Delivered Tuesdays and Fridays.
The fight isn't simply a battle between two tech giants -- it's a tussle over principle and just how much control a tech company has over the products that are sold on its platform. The decision also comes at a time when both Europe and the US are scrutinizing the power of Apple, Google and other tech giants. And it isn't a total victory for Apple, as the judge's order represents a crack in the walled garden that is its multibillion-dollar app ecosystem. This case could have ramifications on how legislators look at Apple, as well as the separate legal battle between Google and Epic. 
There are a lot of nuances to this ruling. We break down what happened and what this means for you. 
So who won again?
Apple, for the most part, prevailed over Epic, with one major caveat. Judge Yvonne Gonzalez Rogers of the US District Court for the Northern District of California dismissed most of Epic's claims, but in an injunction did force Apple to allow developers to inform their users of alternative ways to pay within the app.
Apple, unsurprisingly, applauded the judge's decision, adding in a statement that it "faces rigorous competition in every segment in which we do business."
"We remain committed to ensuring the App Store is a safe and trusted marketplace that supports a thriving developer community and more than 2.1 million U.S. jobs, and where the rules apply equally to everyone," the company added.
What does Apple get?
Rogers said she agreed with Apple's claim that Epic had violated its developer agreements, and awarded damages equal to 30% of the $12 million Epic collected from iOS users between August and October 2020, plus 30% of any such revenue Epic's collected since then. 
What does Epic end up with?
Epic was seeking to upend the entire app model of charging a commission to sell programs and games on a platform. Rogers felt the argument was too broad and ultimately ruled against the game publisher. 
"Today's ruling isn't a win for developers or for consumers," Epic CEO Tim Sweeney wrote in a tweet shortly after the ruling. 
What's Epic doing about this?
Epic filed a notice of appeal on Sunday, signaling that this legal battle is far from over. 
What did the judge have to say about their arguments?
Rogers felt that Epic overreached in trying to dismantle the entire app commission system.
"Once acceptable, Apple's commission rate is now questioned by some consumers and some developers, like Epic Games, as being overly burdensome and violative of competition laws. Indeed, two related lawsuits were already pending before the Court well before the commencement of this action," the judge wrote as part of her ruling Friday. "The Court is not persuaded by Epic Games' broad-brush argument that it should not be bound by certain portions of the agreement."
Rogers, however, did criticize Apple's business practices and suggested they could be anti-competitive. 
"Common threads run through Apple's practices which unreasonably restrains competition and harm consumers," she wrote. "Namely the lack of information and transparency about policies which effect consumers' ability to find cheaper prices, increased customer service, and options regarding their purchases."
She noted that Apple's commission rate appears inflated, but that Epic didn't seek to challenge that aspect. 
 "Rather, Epic Games challenged the imposition of any commission whatsoever."
What does that mean for the tech world?
The case has huge ramifications across the tech world because many of the major companies, including Google, run lucrative platforms that charge a commission on apps. 
"For Big Tech, there's a sigh of relief because the walls of their gardens will not come tumbling down today, even if this ruling tries to put some cracks in it," said Paul Swanson, a lawyer at Holland & Hart who specializes in antitrust issues. "The main thrust of the Court's ruling is that 'success is not illegal.'"
What does this mean for me?
Once the injunction goes into effect (in 90 days), you could start to see larger app developers advertise payment options on their own websites with discounts that equate to the commission fee. Of course, an appeal could also delay the effect of the injunction. It's still unclear at this point. 
How did this get started?
It all came down to Fortnite's success on phones and how Epic makes money. Fortnite is a free-to-play game, meaning it's free to download and Epic makes money from in-game purchases. Players can buy V-Bucks, in-game currency, which are used to acquire new outfits, weapons and skins. It's a hugely profitable business model. Fortnite generated $4.2 billion over 2018 and 2019.
But Epic never approved of the 30% cut taken by Apple and Google on their respective app stories, so it set up a direct payment system allowing players to buy V-Bucks for less through Epic, circumventing Apple and Google. When buying 1,000 V-Bucks, players were given a choice of paying $9.99 via the App Store or $7.99 through Epic.
Apple wasn't having that, so in August 2020, it pulled Fortnite from the App Store. Google followed hours later. Android gamers can still download the game directly through Epic -- and if you previously downloaded it on iOS, you can still re-download it, but you won't be able to update it or play new seasons.
That kicked off the lawsuits?
Yep.
Hours after Fortnite was booted off the App Store, Epic filed a lawsuit against Apple in US District Court in California that accused Apple of anti-competitive practices for app distribution and app-related payments. The company stresses it's not looking for compensation or special treatment from Apple, but for Apple to roll back its anti-competitive practices and allow for "fair competition." 
"To reach iOS users," reads Epic's filing, "Apple forces developers to agree to Apple's unlawful terms contained in its Developer Agreement and to comply with Apple's App Store Review Guidelines, including the requirement iOS developers distribute their apps through the App Store. These contractual provision unlawfully foreclose the iOS App Distribution Market to competitors and maintain Apple's monopoly."
The filing argued that Apple, in charging a 30% fee to publishers, take 10x more than companies like "PayPal, Stripe, Square or Braintree, which typically charge payment processing rates of around 3%." 
Apple's full reply, in which they said the App Store is an ecosystem that benefits developers and creates a level playing field, is below.
"Epic Games took the unfortunate step of violating the App Store guidelines that are applied equally to every developer and designed to keep the store safe for our users. As a result their Fortnite app has been removed from the store. Epic enabled a feature in its app which was not reviewed or approved by Apple, and they did so with the express intent of violating the App Store guidelines regarding in-app payments that apply to every developer who sells digital goods or services.

Epic has had apps on the App Store for a decade, and has benefited from the App Store ecosystem - including the tools, testing, and distribution Apple provides to all developers. Epic agreed to the App Store terms and guidelines freely and we're glad they've built such a successful business on the App Store. The fact that their business interests now lead them to push for a special arrangement does not change the fact that these guidelines create a level playing field for all developers and make the store safe for all users. We will make every effort to work with Epic to resolve these violations so they can return Fortnite to the App Store."
The suit escalated when Epic said in a court filing that Apple is threatening to ban the Unreal Engine code that Epic licenses to other game developers. This would affect dozens of apps, including a Fortnite competitor, PlayerUnknown's Battlegrounds.
"Not content simply to remove Fortnite from the App Store, Apple is attacking Epic's entire business in unrelated areas," Epic said in its filing. "If the Unreal Engine can no longer support Apple platforms, the software developers that use it will be forced to use alternatives."  
Apple fired back, releasing a cache of emails between Epic CEO Tim Sweeney and Apple, showing that the Fortnite maker was seeking special treatment. Specifically, Epic wanted to run a competing app store and process payments itself rather than relying on Apple's App Store and its in-app purchase system that takes a commission of up to 30% on all sales made on an iOS app.
"Sweeney expressly acknowledged that his proposed changes would be in direct breach of multiple terms of the agreements between Epic and Apple. Mr. Sweeney acknowledged that Epic could not implement its proposal unless the agreements between Epic and Apple were modified," Phil Schiller, an Apple Fellow and former head of worldwide marketing, said in a statement filed with the court. "Apple has never allowed this," Apple said in its filing. "We strongly believe these rules are vital to the health of the Apple platform and carry enormous benefits for both consumers and developers."
I remember something about a 1984 commercial back when this all started?

Along with the lawsuit, Epic also released a video parodying Apple's famous 1984 ad. Apple's ad, released in late 1983, promoted the upcoming launch of the Macintosh, railing against then-entrenched brand IBM. Epic's video says Apple has become the new Big Brother of industry -- a hugely powerful and overbearing entity.
This is something that Epic expounds more aggressively in its suit. "Apple has become what it once railed against: The behemoth seeking to control markets, block competition, and stifle innovation. Apple is bigger, more powerful, more entrenched, and more pernicious than the monopolists of yesteryear. At a market cap of nearly $2 trillion, Apple's size and reach far exceeds that of any technology monopolist in history."
What about Google?
Epic is suing Google, too. Epic followed its lawsuit against Apple hours later with a similar one against Google, arguing that it engaged in unlawfully anti-competitive practices related to app distribution and app-related payments. 
"Google acquired the Android mobile operating system more than a decade ago, promising repeatedly over time that Android would be the basis for an 'open' ecosystem in which industry participants could freely innovate and compete without unnecessary restrictions," the filing reads. "Since then, Google has deliberately and systematically closed the Android ecosystem to competition, breaking the promises it made. Google's anti-competitive conduct has now been condemned by regulators the world over."
The suit argues that Android forms an effective monopoly for phone makers, like Samsung, LG and Sony, that have no real alternative to Android for their devices. Having achieved this monopoly, Epic says, Google then restricts the ability of companies to distribute apps in a way that competes with the Play Store.
"Epic's experience with one [phone maker], OnePlus, is illustrative," the suit reads. Epic, it said, struck a deal with OnePlus to make Epic games available on its phones through an Epic app that would have allowed users to install and update games, including Fortnite, without obstacles imposed by Google's Android OS. But Google forced OnePlus to renege on the deal, the suit said, citing Google's "particular concern" about Epic having the ability to install and update mobile games while "bypassing the Google Play Store."
As in the Apple suit, Epic says it doesn't want payment from Google. "Instead, Epic seeks injunctive relief that would deliver Google's broken promise: an open, competitive Android ecosystem for all users and industry participants. Such injunctive relief is sorely needed."
Prior to Epic filing suit against Google, Google released the following statement on its decision to pull Fortnite from the Play Store,
"The open Android ecosystem lets developers distribute apps through multiple app stores. For game developers who choose to use the Play Store, we have consistent policies that are fair to developers and keep the store safe for users. While Fortnite remains available on Android, we can no longer make it available on Play because it violates our policies. However, we welcome the opportunity to continue our discussions with Epic and bring Fortnite back to Google Play."
What do other companies think?

Epic is far from the first to complain about anti-competitive practices from Google and Apple. 
In 2018, the European Union fined Google $5 billion for monopolistic behavior, which included Google's suite of apps, like Chrome and Gmail, coming preinstalled on all Android devices. Spotify, meanwhile, charged that Apple's charging 30% for in-app purchases, such as subscriptions to Spotify Premium, stifles competition with Apple's own apps, in this case Apple Music. In June 2020, the EU launched a probe into Apple's App Store practices.
While the European Union has been more energetic about regulating tech titans over the past decade, the US is beginning to scrutinize these giant companies in the same way. In July 2020, Apple CEO Tim Cook sat in a congressional hearing alongside Jeff Bezos, Sundar Pichai and Mark Zuckerberg, CEOs of Amazon, Google-owner Alphabet and Facebook respectively, in a historic antitrust hearing.
Speaking to Congress, Cook rejected the idea that the App Store favors Apple's own apps.
"After beginning with 500 apps, today the App Store hosts more than 1.7 million -- only 60 of which are Apple software," Cook said. "Clearly, if Apple is a gatekeeper, what we have done is open the gate wider. We want to get every app we can on the store, not keep them off."
CNET's Ian Sherr contributed to this report.
Sours: https://www.cnet.com/news/apple-scores-legal-win-over-epic-in-fortnite-lawsuit-what-you-need-to-know/
What Happened To Fe4RLess? (Heaps of New Information)
'Fortnite' Could Be Available on the App Store Again Soon
In summer 2020, Fortnite mobile was no longer available in the iOS App Store or Google Play Store, and unfortunately, users without the most recent update were no longer able to play the game. Since that summer, the app has been unavailable for download, hurting the game's massive player base and leaving longtime players unable to participate in recent seasons. What happened to the app?
Article continues below advertisement
'Fortnite' app is MIA due to a falling out between Epic Games, Apple, and Google.
The gaming studio behind Fortnite and Fortnite Mobile, Epic Games, has been involved in a massive feud with Apple and Google. Epic Games had to pay both companies 30 percent of V-Buck purchase profits. They discovered a loophole to get players to pay Epic Games directly, and as you'd imagine, this didn't sit well with either tech giant.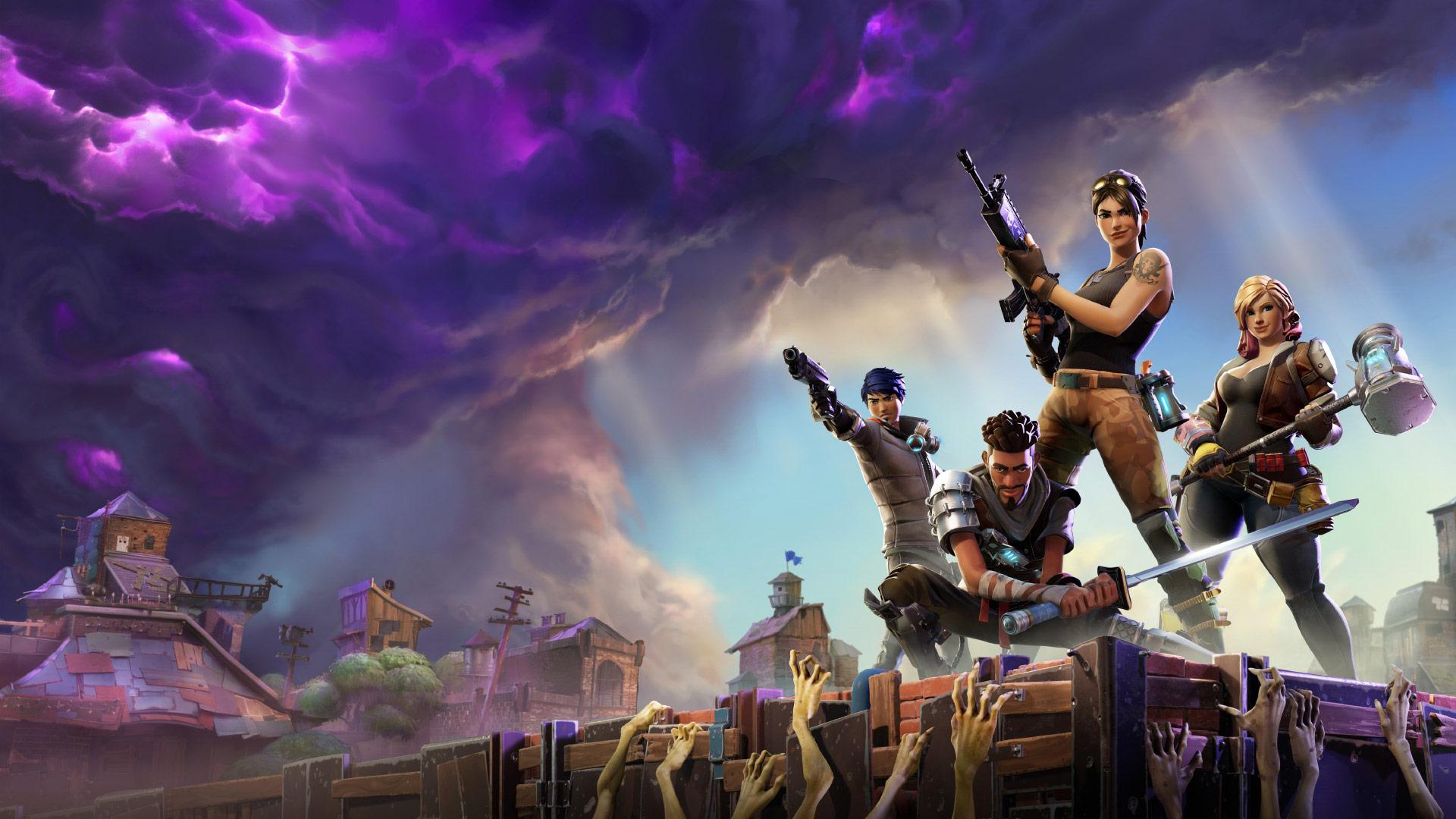 Article continues below advertisement
Both Google and Apple turned their backs on Epic Games and proceeded to remove the mobile version of Fortnite from their app stores. As of publication, neither tech company has voiced any plans to bring it back. So, for the time being, the game is not available for download.
If you happen to have Fortnite mobile's version 13.40 already downloaded on your phone, it should've worked perfectly until the start of Chapter 2, Season 4. Following Season 4's release, players were no longer to try out new content or buy a new Battle Pass.
Article continues below advertisement
The recent court ruling could bring the app back to the app stores very soon, though.
The result of Apple and Google pulling Fortnite from its app stores was a lawsuit filed against the firms, alleging they couldn't prevent Epic Games from including other methods of payment. On Sept. 10, the courts ruled in favor of Epic Games, deciding that developers could include third-party methods of payment.
Article continues below advertisement
With this ruling, Apple is "permanently restrained and enjoined from prohibiting developers from including in their apps and their metadata buttons, external links, or other calls to action that direct customers to purchasing mechanisms, in addition to In-App Purchasing and communicating with customers through points of contact obtained voluntarily from customers through account registration within the app," according to The Verge.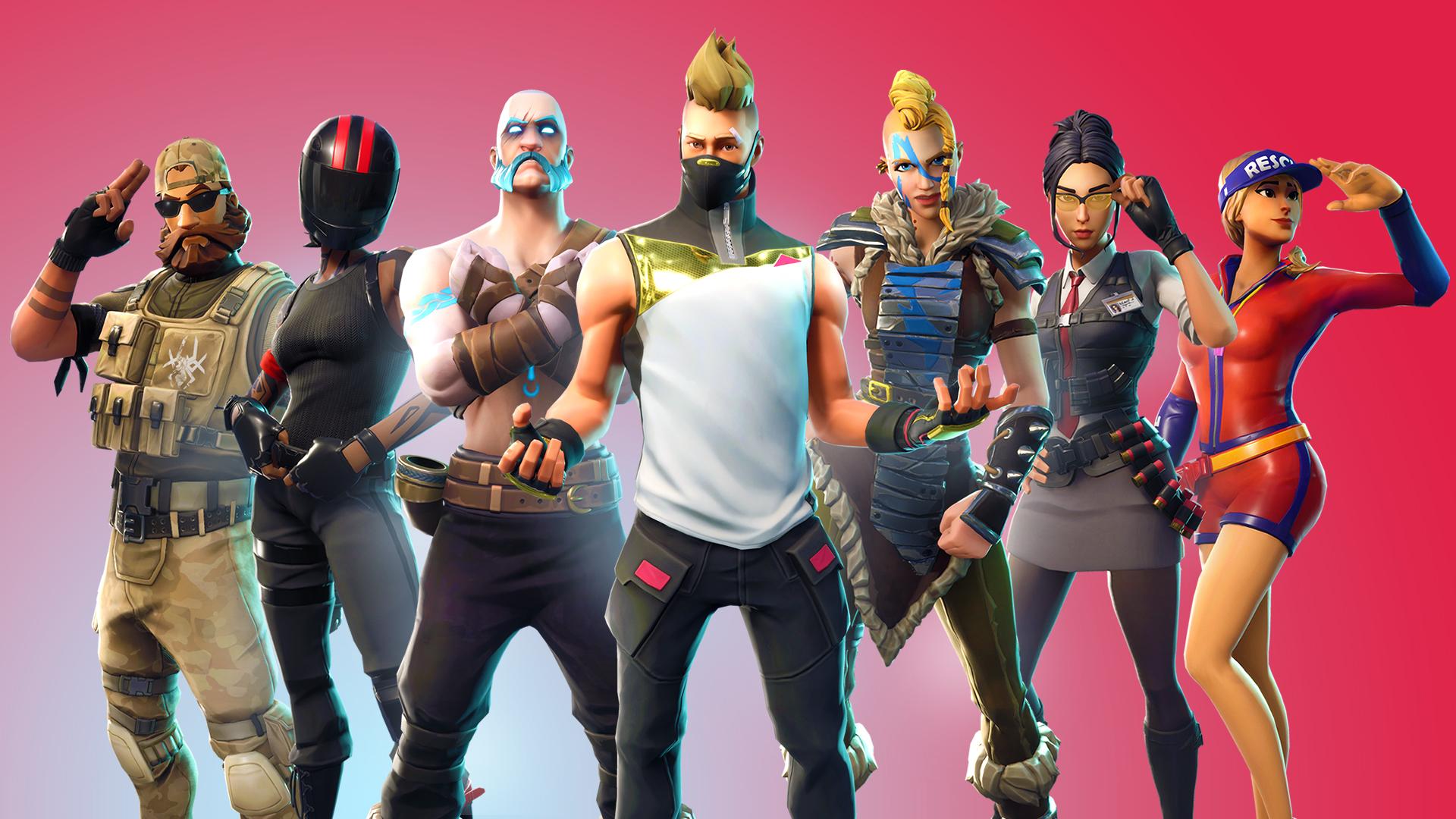 Article continues below advertisement
The courts ruled that while Apple was not technically creating a monopoly with its payment methods, Epic Games violated its original contract with Apple. This means the game developer still has to pay 30% of the profits it made during that time period to the tech giant — a number totaling around $3.5 million.
It'll still likely be some time before we see Fortnite return to the app store, and Epic Games' lawsuit with Google over this is still underway. Regardless though, it seems Epic Games and other app developers will soon be able to include third-party payment methods in their apps, and Fortnite mobile players will be able to return to the game soon.
Sours: https://www.distractify.com/p/what-happened-to-fortnite-mobile
Fortnite what happened to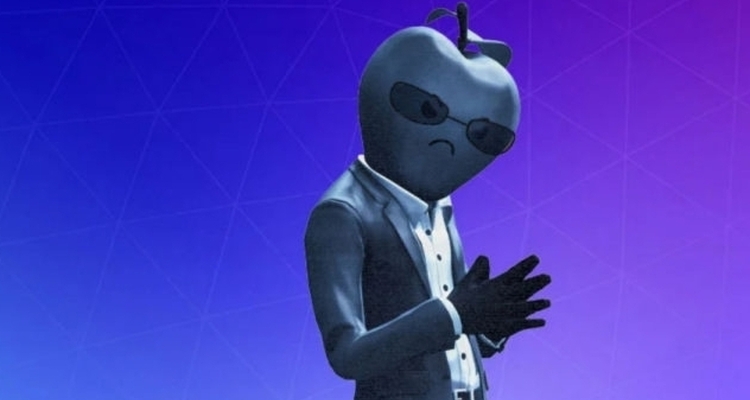 What happened to Fortnite? The notoriously popular social video game platform is now missing from iOS and Google Play.
Fortnite instantly made headlines when it became available as a mobile game in 2018. The game has racked up millions of users across its mobile platforms. So what happened to Fortnite on mobile? Why did Epic Games decide to kill what is essentially a golden goose?
The long answer involves a fight that spans the music industry, the gaming industry, and maybe online transactions as we know them. In short: it's complicated — so let's pick it apart.
Why did Apple ban Fortnite?
The problems started when Epic Games issued an update to Fortnite that bypassed Apple's built-in payments system. This action is a direct violation of the developer agreement and App Store terms of service that Epic agrees to abide by. After the ToS-violating update went live, Apple quickly yanked Fornite from the App Store.
Why did Epic Games bypass Apple's payments system? The developer says Apple's revenue share percentage is too high. Currently, Apple takes anywhere from 15%-30% on in-app payments, depending on the developer arrangement. Epic argues that this percentage is uncompetitive and puts itself at a disadvantage.
"Currently, when using Apple and Google payment options, Apple and Google collect a 30% fee. If Apple or Google lower their fees on payments in the future, Epic will pass along the savings to you," Epic Games stated in a blog. Fortnite is missing from both the App Store and Google Play – but on Android, you can sideload apps.
When Will Fortnite Come Back to Apple?
Epic has launched an antitrust lawsuit against both Apple and Google over its revenue-sharing agreement. Apple argues that the App Store does not present a monopoly. Epic argues otherwise, seeking to abolish the App Store as a sole point of installation for new apps on iOS.
"Apple's removal of Fortnite is yet another example of Apple flexing its enormous power to impose unreasonable restraints and unlawfully maintain its 100% monopoly over iOS," Epic Games says. To try and curry favor with gamers impacted by the removal of Fortnite, Epic launched a '1984' parody video.
Epic's video parodied a now-famous Apple commercial with a bid to #FreeFortnite. "Fast forward to 2020, and Apple has become what it once railed against: the behemoth seeking to control markets, block competition, and stifle innovation," Epic Games says in its legal filing against Apple.
That lawsuit could eventually provide some leverage for Epic. But it may also take years to settle. Currently, Fortnite remains off the App Store, and will remain absent from the platform as long as Apple can fend off the legal challenges.
Will this impact new music releases in Fortnite?
Yes and no. Fortnite has already established itself as a virtual stage for artists to tour. Travis Scott, Marshmello, Steve Aoki, Major Lazer, and others have already taken advantage of it. Without access to the iOS market, Fornite's reach as a global stage is limited.
It also doesn't help that Fortnite is facing competition from other social games in the music sphere. Roblox continues to surge and is still available on iOS (in fact, if you search 'Fortnite' on the App Store, you'll get an ad for the Roblox app). It's also hosting exclusive performances and launch parties with artists like Ava Max.
Meanwhile, Epic Games has built a sound stage for its Fortnite exclusive concerts, which will continue in the Party Royale format. But with less reach on mobile devices, will its digital stage remain a relevant tour stop?
What happens next with Fortnite?
Despite the Fortnite vs. Apple narrative, this is part of a much larger fight. Epic Games is a founding member of the Coalition for App Fairness, seeking to end mobile monopolies. Other founding members from the music industry include Spotify and Deezer.
But other major players in the gaming industry are getting on board with this movement, too. Apple is blocking game streaming services from Google (Stadia) and Microsoft (xCloud). Apple says it's impossible to moderate these third-party game marketplaces for content.
The outcome of this situation depends highly on how the Epic Games vs. Apple case is handled. So far, a federal judge has refused to force Apple to allow the game back onto the App Store. Judge Rogers described Epic's situation of its own making and said Apple doesn't have to reinstate the app, pending a trial.
Apple vs. Fortnite – The Trial Begins
The Apple vs. Fortnite trial began on May 3rd, 2021. Epic Games seeks to open the App Store to other stores, which Judge Yvonne Gonzales says may change how Apple and gaming platforms work in the future.
Epic has filed against Apple and Google in Australia and the UK, and Apple only in the EU. A UK competition tribunal blocked Epic's case against Apple but allowed the Google suit to proceed.
During opening statements, Epic's lawyers called iOS an anti-competitive storefront, citing former Apple CEO Steve Jobs. Epic lawyers also say the cut Apple takes from App Store purchases is arbitrary and inconsistent across all developers. Mainly, that it is applied to digital goods but not physical. They also cited a point in time that the 30% cut wasn't taken out of recurring subscriptions – until Apple changed it.
Apple's lawyers argue that the App Store and its policies are meant to protect consumers. The lawyers also dispute Epic's definition of a single market – with these definitions having a key role in how the case will play out.
Epic lawyers argue that Fortnite is more than just a game – it's a metaverse.
The session discussed the multiple in-game concerts Fortnite has hosted in the last two years. Marshmello, Travis Scott, Steve Aoki, and several other EDM artists have all appeared on the Party Royale stage in some form.
"The long-term evolution of Fortnite will be opening up Fortnite as a platform for creators to distribute their work to users, and creators will make a majority of profits," Epic Games CEO Tim Sweeney told the court. "With Apple taking 30% of the top, it makes it very hard for Epic and creators to exist in this future world."
What he's describing is exactly how Roblox already operates – creators get rich from their Roblox creations all the time. Epic Games charges its developers a 12% commission fee – which made serious waves in the gaming industry when it was introduced. The industry-standard distribution fee is 30% there, too. In fact, Apple may have settled on its 30% cut on Valve's Steam, which has been around since 2003 – though it was only distributing Valve's games back then.
The trial also revealed that Epic Games is working with Nvidia, a maker of graphics cards, to bring Fortnite back to iOS. Nvidia's cloud gaming service, GeForce Now, is playable as a web app in Safari.
Adding Fortnite to the service means iOS users can play the game and bypass the App Store at the same time. It's the first time the game would be playable on iOS since it was removed in August 2020. Nvidia's Aashish Patel says Fortnite could return to iOS as soon as October 2021.
Sours: https://www.digitalmusicnews.com/2020/10/15/what-happened-to-fortnite/
WHAT HAS HAPPENED TO FORTNITE?!
While they were kissing, Anna reached out to Robert's anus and began to slowly pull out the vibrator, pulling it out and. Up, until the knob at its end pressed against the internal sphincter. Then, holding the handle between Robert's legs so that he could see it, she walked around the table and once again took a position between.
His legs.
Similar news:
But she didn't have to think about it now. Jane gently grabbed the penis with her palm (noting that only the handle of the Peregrine Falcon sits more pleasantly in her hand), slowly jerked off the barrel. A couple of times, bared the purple head and gently licked a drop of precum from it. Stephen gave a barely noticeable start, and the girl, out of inexperience, was frightened at first that she had hurt him.
She was not afraid of the punishment, she really didnt want to hurt the Master.
546
547
548
549
550