Amazon Flex Reviews, Eligibility & Payment, Tips to Make More Money[2021]
Last Updated on 6 months by Anoob P
Want to read Amazon Flex Reviews before joining Amazon Flex? Here is all the information you need including Amazon Flex Reviews, How to join, & tips to earn extra money.
Amazon delivers millions of packages in the U.S everyday and Amazon Flex is the courier service from Amazon that enables Amazon.com to operate at the scale they operate.
Do note, Amazon Flex is good as a side-hustle or a part time job. This cannot replace your regular income. If you are interested in making money on the side, do check out our other posts including How to Earn Money from Facebook, How to Earn Money from YouTube and how to start blogging and make money.
I recently helped a client of mine generate $1000 in income from his YouTube channel that was not making any money and even you can do the same.
Earlier, I had co-founded a video company and raised $2 million in funding and then got fired from the company I started. I had done lot of testing and research on how to monetize YouTube and now I use the same skills to help other YouTubers.
You can read my full story here if you are interested.
If you are interested in the whole concept of making money online, you can check out some of my other posts including 10 Easy Ways to Earn Money Online without Investment, How to Earn Money from YouTube, how to earn money from Facebook and how to start a blog and make money.
You can also check out review of Postmates vs Doordash if you are interested.
What is Amazon Flex?
Amazon has different verticals of their business such as Amazon.com, Amazon Fresh and even Prime Now and Amazon Flex caters to all of these business.
Amazon Flex offers people who are willing to drive/become delivery professionals a chance to earn good money depending on where you live.
Official website of Amazon Flex: https://flex.amazon.com/
Amazon Flex Eligibility Requirements
To join Amazon Flex, these are the eligibility requirements.
Be at least 21 years old.
Have a valid driver's license and insurance.
Have a qualifying vehicle
Additional Amazon Flex Requirements
Car
It is required that for all Amazon.com deliveries you need a 4-door midsize, sedan style car. Unlike working in the logistics business, you cannot assume that with a larger car, you will definitely make more money.
If you want work for Amazon Prime Now or Amazon Fresh, any sedan size car is eligible but you will have to have the car registered in your name, have the licence information and your drivers licence should be valid and available to you at all times.
Smartphone
To work with Amazon Flex you will need a smartphone. You will need at least an iPhone 5S operating on iOS 11 (or higher) or Android 6 phone with GPS and camera to scan the bar codes on the packages. It is also a no-brainer that you will have to use the Amazon Flex app to complete your delivery tasks and you should have mobile data.
Background checks
Amazon Flex will check your background, driving history and criminal record using a series of identity related questions. The verification can take up to 5 business days for approval.
Insurance
Another thing you need to know is that Amazon provides commercial insurance when you are on job but parking, tolls, mileage etc are excluded. Also, the coverage is not applicable for New York drivers who might need to purchase additional insurance as per state law.
Amazon Flex: How To Sign Up
This is the official link for signing up with Amazon Flex.
https://flex.amazon.com/lets-drive
You will be promoted to download the app, complete few questions and they based on your eligibility (listed above) you will be able to start working with Amazon Flex.
Amazon Flex iOS App: https://apps.apple.com/us/app/amazon-flex/id1454725763
Amazon Flex Android App: Android version of Amazon Flex is not available in Google Playstore, visit the flex link mentioned above from your phone and you will be redirected to Android installation guide.
Amazon Flex Blocks
Amazon Flex allows people to work an make money as per thier availability and Flex Blocks feature allows you to do just that.
In the Amazon Flex app, you will find "blocks" of time that you can choose to work for and block few hours you wish to work.
Amazon Flex sends out Blocks notification two hours before your block starts.
These time "blocks" can be between 1-2 hours for Prime Now, Amazon Restaurants and AmazonFresh deliveries and 3-6 hours for Amazon.com deliveries.
As an Amazon driver you can block time in the following ways:
Offers: Amazon Flex app will periodically hold some blocks for you based on the availability you have given. You have the option to accept or decline but these offer blocks do expire.
Available blocks: The Amazon Flex app is updated with blocks that become available up to 24 hours before the start of a shift. Available blocks are given away on a first come first serve basis so popular blocks are most likely always taken up.
Due to the shortage of available blocks, scheduling pick up shifts can become difficult and Amazon Flex should be treated as a side hustle and not a full time income.
Your pickup location for your items is available only when you accept the block.
After you have locked in your shift, the Amazon Flex app will remind you an hour before about the shift, pick up location and you need to be on time to start your shift.
One thing to note is that as a Flex delivery worker you will not have an idea of the general workload of any particular day and where you will be delivering.
Some warehouses might have larger packages than usual, so you cannot be sure what will be the size of the packages you need to deliver.
You have the option to check in 15 minutes prior to when you block starts but Amazon does not pay for the same
Unless you know your route very well, it is best to follow the route suggested by Amazon Flex app as it will be shorter and faster.
You need to click on "I've Parked" ( "I've Arrived") and then go inside the fence before check in.
The times when you will be scanning the bar code are as follows:
When you pick up the route.
When you arrive at a location and before you drop the package.
After that, you should take photo of the package before delivery.
In case your delivery got delayed because of some technical glitch with the warehouse, you can technically request compensation for delivering after your block time.
We have heard that Amazon Flex Support system has its share of issues, most of the issues are sorted out via email only.
You can call the support during your drive but customer support executives will not be able to handle things such as payment and it is difficult to escalate an issue to a real agent.
Driving For Amazon Flex: What Your Day Will Look Like
Your typical Amazon Flex day starts when you arrive at the pick up location–it could be a distribution hub, a restaurant or even a local store.
The Amazon Flex attendant will give you an individual QR code to check in and give you all the packages to be delivered in your shift.
You need to scan these packages using your Flex app and the loan them into your car and then deliver these.
The Amazon Flex app gives you routes for delivery. You need to arrive at location for delivery, scan the package and confirm delivery.
You need to take picture of the package, check off the location and select the recipient name while delivery.
Your block will begin by arriving at the pickup location, which may be a distribution warehouse, a restaurant or local store.
An attendant will have you scan an individual QR code to check you in and provide you with all your packages for the shift.
You must scan each individual package using the app and load them into your car before heading out for delivery.
If for any reason you are unable to delivery some package, you need to drop them back at the pick up location and there are dedicated support lines available to help you in case you run into some issues on the job.
Also do note, for some specific deliveries such as as attended delivery or alcohol delivery you need to comply with their delivery requirements such as delivering only to the intended recipient or verification of alcohol delivery to only people over 21 years of age.
Amazon Flex Estimated Earnings
Amazon Flex offers payments in the range of $18-$25, depending on your location.
To make more money using Amazon Flex, you can consider using a larger car that fits more packages. But this does not mean that with a larger car you will have more number of packages to deliver–that depends on your area and your block.
You can also claim blocks during peak times and generally Amazon Prime Now and Amazon Fresh customer give tips to delivery agents–which can increase your income.
Amazon Flex drivers get paid twice a week, on Tuesdays and Fridays.
In the case of Amazon Restaurants or Prime Now, it takes an additional two days after delivery to verify your tips and payments are released. Payments are transferred to your bank account directly.
Do note, when you work with Amazon Flex, you work as an independent contractor and you need to responsible for filing your taxes.
Amazon Flex Work Locations
As with any other major delivery company, Amazon Flex operates in 50 Major cities in the U.S and they are expanding.
Amazon flex hires new drivers/ delivery personnel depending on their requirements in a particular area.
This is the official website of Amazon Flex, do check if they have openings in your locality or sign up for future updates when they are hiring.  
https://flex.amazon.com/recruiting-cities
Amazon Flex Reviews
We are choosing few reviews on Amazon Flex so that you have an idea of how Amazon Flex works.
Website keeps requiring me to write reviews for a company to view other reviews is why I'm posting this one. The job isn't hard though, but $15 an hour is pretty good starting out for something entry level. – 3 Star review
On your feet, fast pace work. Rotate different roles in the warehouse everyday of being unloader, stower or sorter. Some jobs easier than others and if you are buddy with the supervisors you can get those easier jobs often and if you aren't you may find yourself with the tougher task more often. overall not a bad experience. – 5 Star Review
If you have the option, go elsewhere. The warehouse work is pretty simple. There is opportunity to advance if you work yourself a lot. Having a degree apparently doesn't mean much in terms of job placement.1 Star Review
These were reviews from Indeed.com, do check out this link to read more reviews.
https://www.indeed.com/cmp/Amazon.com/reviews?fcountry=ALL
You can also check the video below about Amazon Flex Reviews after 1 year.
Tips For Amazon Flex Drivers
Try to deliver packages on time and earn positive reviews.
Have an extra phone battery or a car charger to avoid phone from going dead.
Sort out your packages so that you do not waste time when delivering and you can proceed to next desitination at the earliest.
Dress presentable and try to greet customers with a smile which increases your review and can get you additional tips.
Amazon Flex Pros
Good flexibility
Can work as independant contractors
Payment of $18-25 per hour
Amazon Flex app is good and gives shortest possible route
Amazon Flex Cons
Unavailability of blocks
Initial or few deliveries can be confusing
Amazon flex will not pay or reimburse for gas, tolls, parking and other expenses
Amazon Flex Support Number and Email
You can reach Amazon Flext support number and email mentioned below to escalate or report any issues you might be facing with Amazon Flex.
Phone Number: 888-281-6906 Everyday, 9am-9pm ET
Email: [email protected]
Frequently Asked Questions About Amazon Flex
Is it worth to work for Amazon Flex?
Yes! As long as you are treating Amazon Flex as a part time gig, you can make decent enough money. Remember Amazon Flex cannot replace your full-time job.
Can you make money with Amazon Flex?
Yes, thousands of people are making money with Amazon Flex and the work is flexible too.
How is Working at Amazon Flex?
Its mixed reviews working at Amazon Flex but generally most people working at Amazon Flex are satisfied as a part time gig.
How many hours can I work for Amazon Flex?
You can work maximum of 7 hours in a day and 29 hours per week. Amazon Flex is not a full time job replacement.
How many Amazon Blocks can you do in a day?
9
Can you work Amazon Flex at night?
Yes, but the risks are higher with no greater reward. So it is up to you.
Is Amazon getting rid of Flex?
Highly unlikely as Amazon business is only growing and they need more people for delivery jobs.
Can someone ride with me Amazon Flex?
It is not recommended as Amazon commercial insurance does not cover the passenger and your route might change and take you to different locations that what you initially thought.
Recommended Reads
How to Earn Money from YouTube [Step By Step Guide]
10 Easy Ways to Earn Money Online
How to Earn Money from Facebook [Step By Step Guide]
Best Work from Home Jobs to Earn Money Online
12 Best Paying Entry Level Work from Home Jobs That Require No Special Qualifications
How to Start Blogging and Make Money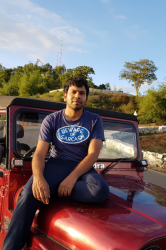 I'm Anoob, an Aircraft Maintenance Engineer by qualification, digital marketer by profession.


I started this website to help people find coworking spaces, but now I write about business, personal finance, career planning & real estate.

I'm passionate about start-ups, passive income & business.

From Aircraft Maintenance Engineer in Air India to heading digital marketing for several Series C-funded companies, I've had a unique journey, you can read my story here.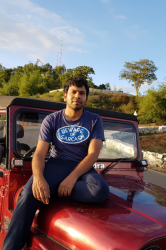 646 Area Code: Location, City, Scams & How to Block 646 Area Code Calls [2021] - October 17, 2021
Truxx Reviews, Pros, Cons, Requirements & How to Make Money on Truxx [2021] - October 16, 2021
Thaddea Graham: Age, Early Life, Career, Net Worth & How Thaddea Graham Made Money [2021] - October 16, 2021
Amazon Flex Summary
Amazon Flex offers people who are willing to drive/become delivery professionals a chance to earn good money depending on where you live. Amazon Flex has mixed reviews on the web with some drivers saying that this is a good platform to earn some income on the side while other drivers are saying the delivery gig is not enough to make a living off the platform. If you are looking for driver gigs, you can give Amazon Flex a shot.
Pros
Good flexibility
Can work as independant contractors
Payment of $18-25 per hour
Amazon Flex app is good and gives shortest possible route
Cons
Unavailability of blocks
Initial or few deliveries can be confusing
Amazon flex will not pay or reimburse for gas, tolls, parking and other expenses
Filed Under: Make MoneyTagged With: Amazon Flex Reviews
Sours: https://easycowork.com/make-money/amazon-flex/
Amazon Flex delivery drivers tell of insecurity, low pay and safety concerns in 'uber for parcels' scheme
When internet shoppers want their items yesterday, who pays the price? This is what it's like to deliver parcels for the world's biggest online retailer.
阅读中文版本 | Dalam Bahasa Indonesia
Alex Ayliff starts every Amazon Flex shift worried it will be his last. 
"I've had five violations so far," he says.
"I'm not sure if I'm allowed to have six."
As a driver for the retail giant's parcel delivery service, his livelihood depends on access to a smartphone app that tells him when to show up for his next shift, where to deliver his packages and how much he will be paid.
But he knows Amazon can — and will — cut him off from the app at any time for breaches of its strict rules.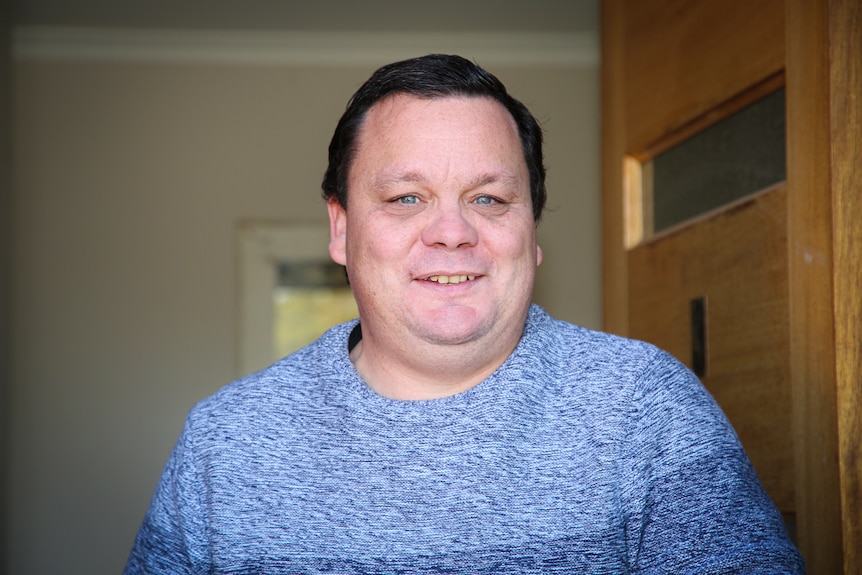 "I could wake up tomorrow with an email saying that my agreement with Amazon Flex has been terminated," he says.
In the social media forums and WhatsApp threads where Flex drivers swap shifts and stories of life on the road, Alex regularly hears of Amazon terminating drivers without warning — and with little explanation.
"They've created an atmosphere of fear," he says.
"That's what they want.
"They want drivers to think like they can't do anything wrong.
"They have to do what Amazon says, like it or lump it."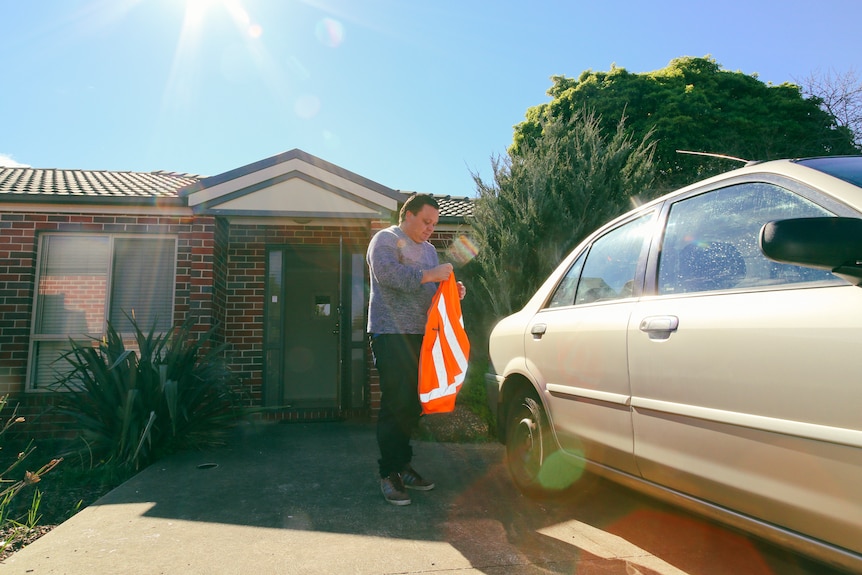 Amazon launched Flex in Australia with little fanfare in 2020 and now has about 2,000 contractors for the service described by some drivers as "Uber for parcels".
Amazon promotes Flex as a way for people to earn extra money on top of their ordinary jobs, using their own cars to deliver packages to customers' homes in 4-hour shifts known as "blocks".
But ABC Investigations has spoken to more than a dozen drivers who depend on the platform for their livelihood, often juggling Flex blocks with other gig economy apps like Uber, Didi and Deliveroo.
 Some, like Alex, rely on Flex for their entire income.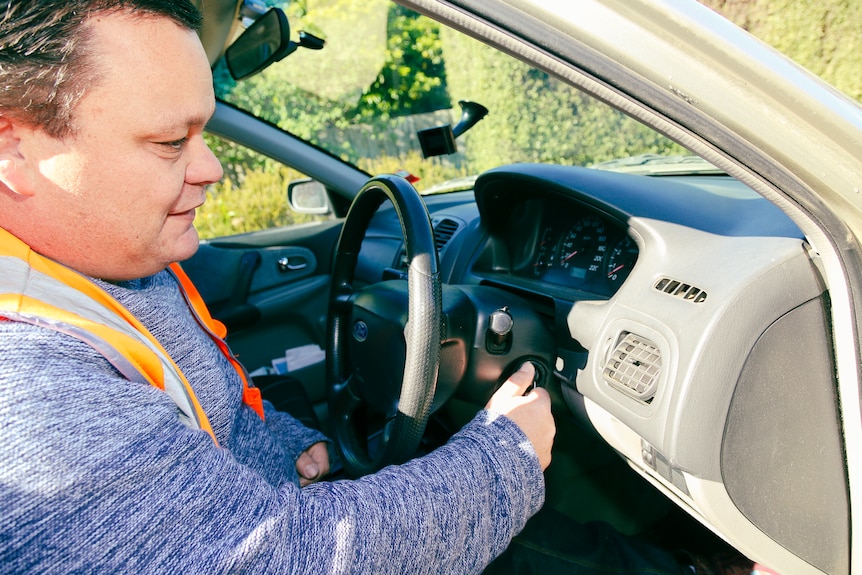 "For me, money isn't the only thing in the world," he says.
"But I would like to make enough money to actually live on. This is just no way to live."
Amazon says only a small proportion of drivers, which it calls "delivery partners", rely on Flex for their entire income.
"Eighty per cent of our drivers have another source of income and about 30 per cent of our drivers have a full-time job," says Michael Cooley, Amazon Australia's director of public policy.
"These are people who are looking for flexibility. They are looking to earn additional money around their existing commitments."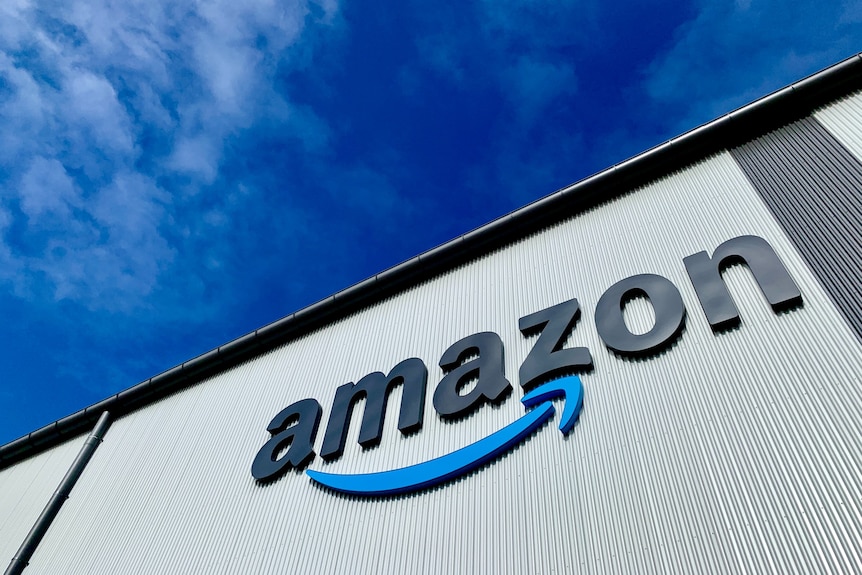 The platform is just one link in Amazon's rapidly expanding global supply chain, which has pioneered new ways of using contract labour and automation to drive down prices for customers and speed up delivery times.
'A David and Goliath battle'
It is among the many controversial workplace innovations that have helped Amazon become the world's richest retailer — earning $1.1 billion in Australia last year — and helped fund its founder Jeff Bezos's history-making trip into space last month.
"I want to thank every Amazon employee and every Amazon customer because you guys paid for all this," Bezos told a news conference in the West Texas desert after stepping off the spacecraft developed by his company, Blue Origin.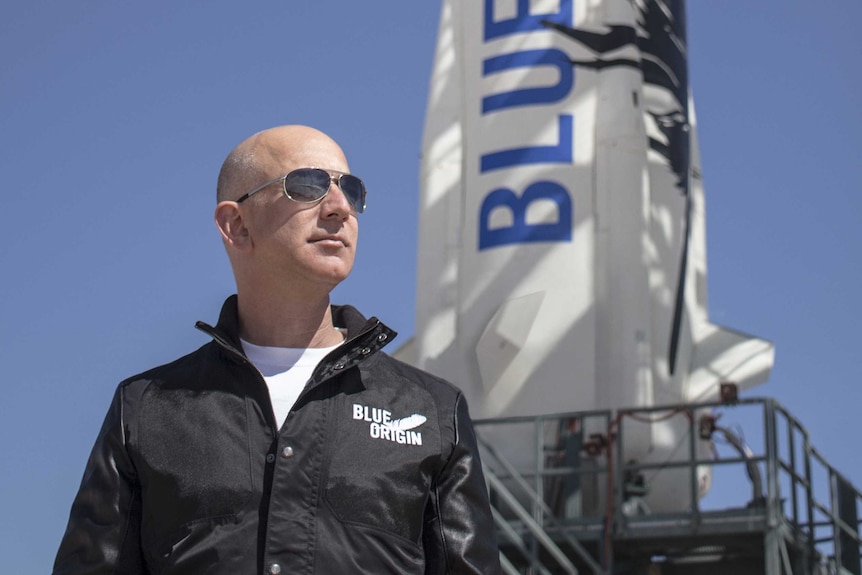 Flex is also emblematic of a wider shift in the workforces of established industries like the parcel delivery business, where salaried drivers are being replaced by subcontractors with fewer workplace rights and no guarantee of a secure income.
"This is the kind of work we saw in the 19th century, before the development of minimum standards under employment protection regimes," says Michael Rawling, a senior lecturer in employment law at the University of Technology Sydney.
"This is a David and Goliath battle between vulnerable workers and large, multinational tech companies breaking into the Australian market and making conditions worse."
Alex's day starts with a drive from his home in Melbourne's north-west to one of Amazon's four depots around the city.
By the time he arrives, there's usually a queue of other drivers waiting to collect their deliveries.
"If I start at 10 o'clock, I really have to be there at quarter-to-10 because of all the traffic of drivers queuing," he says.
Once inside, he loads up the 30 to 40 packages Amazon pays him $108 to deliver in his 4-hour block.
The company pays a higher rate on weekends and public holidays.
Drivers use their own vehicles, which according to Amazon's terms and conditions, must be a "four-door passenger vehicle, or a similar vehicle that is large enough to safely carry you and your packages."
Vans, utes and trucks are not allowed. However, Amazon told drivers earlier this month it plans to trial eight-hour blocks for contractors with vans later this year.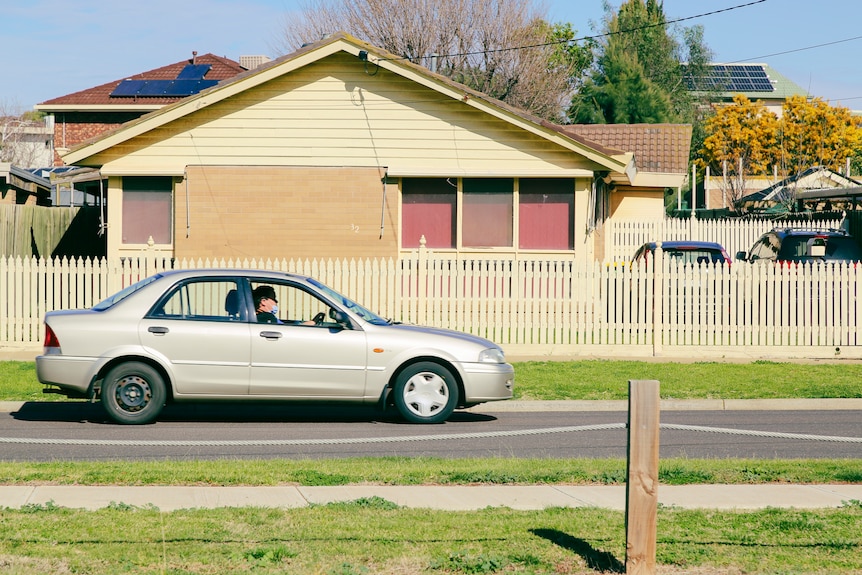 'Just not safe', driver says
Alex usually has no trouble fitting the parcels into his 2002 Ford Laser but has seen other drivers struggle with their load.
"They've got parcels [stacked] up to the roof of their car," he says.
"I saw one guy having to wind down his window to put packages in because they were all spilling out."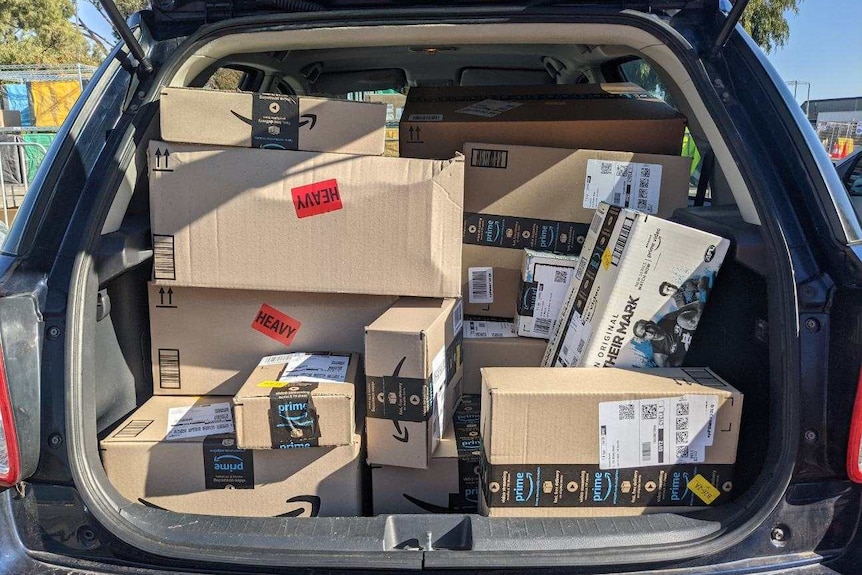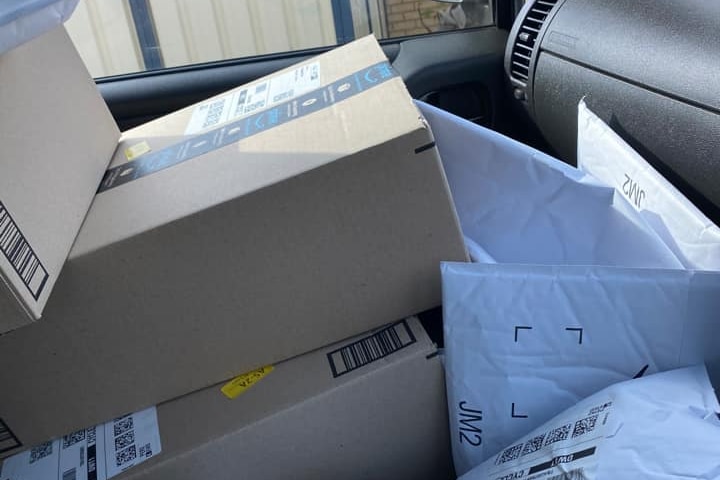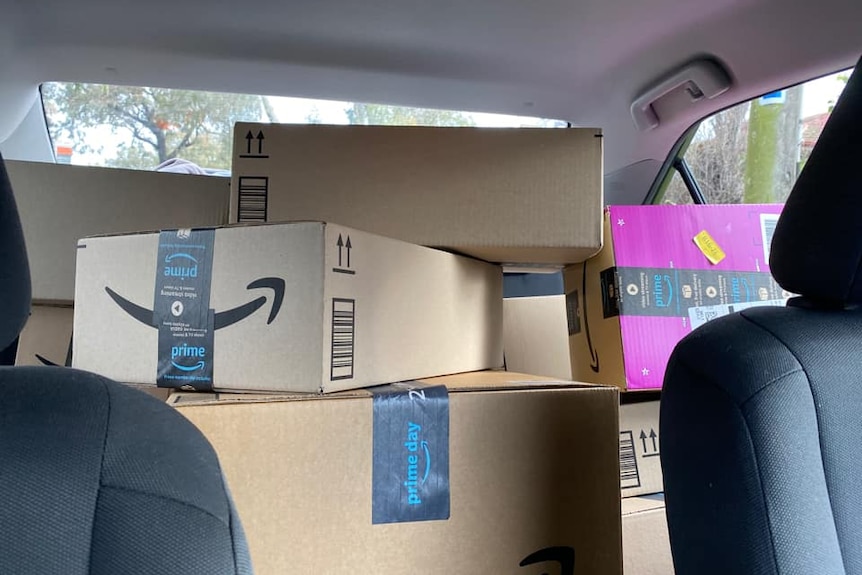 Flex drivers have provided the ABC with photographs showing parcels densely packed in vehicles, obscuring their rear windows.
"It's just not safe," says one driver, who has asked not to be identified out of fear of retribution from Amazon.
"One day a Flex driver is going to have a serious crash because they can't see out of their windows and it's going to be Amazon's fault. I can't believe it hasn't happened already."
How has work changed for you?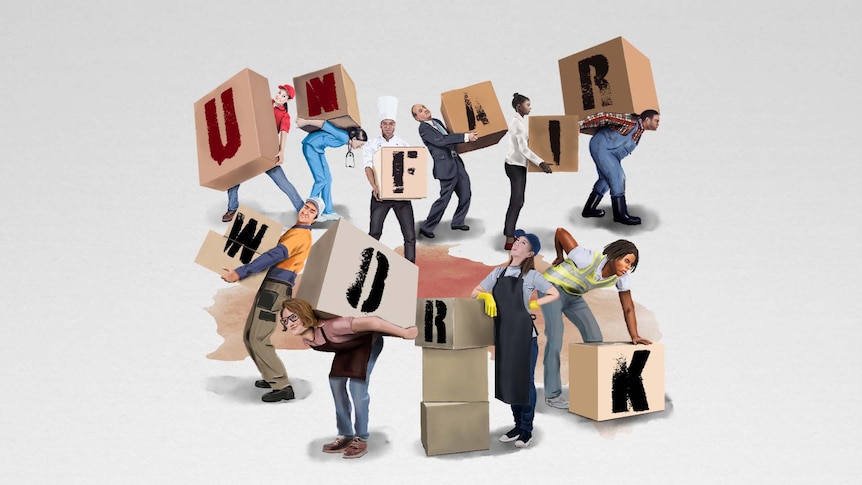 The ABC is investigating how Australian work life has changed in recent years. If you're a worker, manager or employer, and you think something unfair is going on, we want to hear your story.
Read more
Amazon says it is the responsibility of drivers to pack their parcels safely and ensure they can see out their rear window.
"If when doing that they feel that their view is compromised in some way, shape or form, then they can ask a friendly delivery station staff member to help them repack the car more effectively," Michael Cooley from Amazon says.
"If that happens, and there's still issues around visibility in the delivery station, staff will actually remove items from the car so that the view is in no way impeded. We want people to be safe on the roads when they're delivering."
But Alex believes some drivers avoid rejecting packages at the depot because they are afraid of getting a warning from Amazon.
"They always push it back on to the driver," he says.
"We have to do what they say otherwise we get a warning."
Once his car is loaded, the clock is ticking for Alex to deliver all his packages in the next 4 hours.
The Amazon Flex app gives him a pre-determined route for the block, which usually spans one or two suburbs in Melbourne.
On the day ABC Investigations joins Alex on one of his blocks, he has been assigned 36 packages to deliver in the city's outer west.
"This is going to be a dream compared to what you can get," he says.
Alex prefers suburban routes to the inner city, where traffic and parking problems can easily eat into the time allocated to deliver the packages.
"If you have to deliver to 40 apartments on your route, it doesn't take two or three minutes to deliver one parcel, it takes five or six," he says.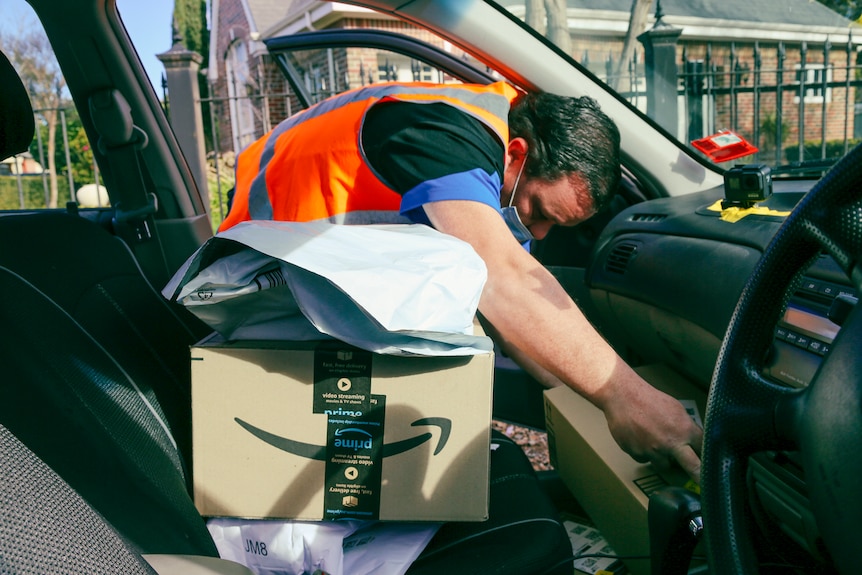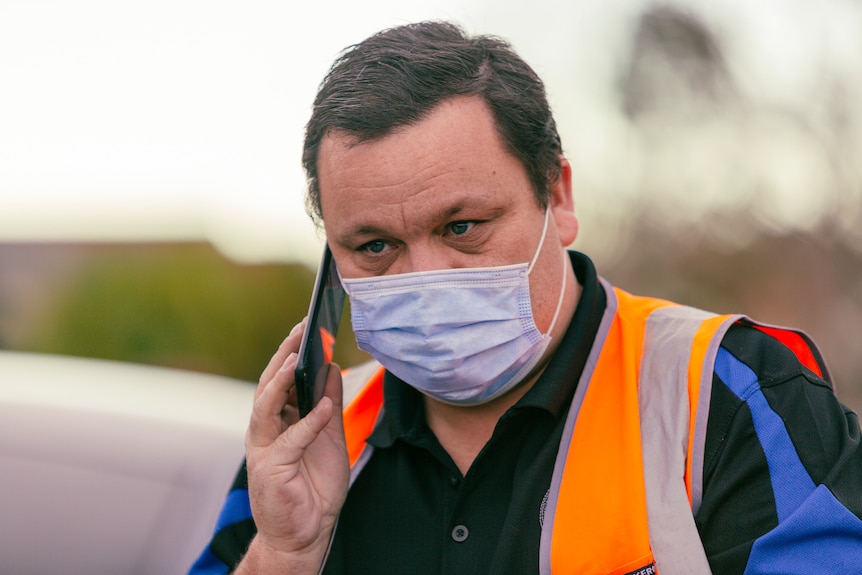 Rewarded with smiles
Before starting at Amazon Flex, Alex spent years working in call centres — including at Australia Post.
"This is a much more simple way of life than having somebody shouting at you all day," he says.
"It's great to be able to just pick up your block, do your work, and then go home."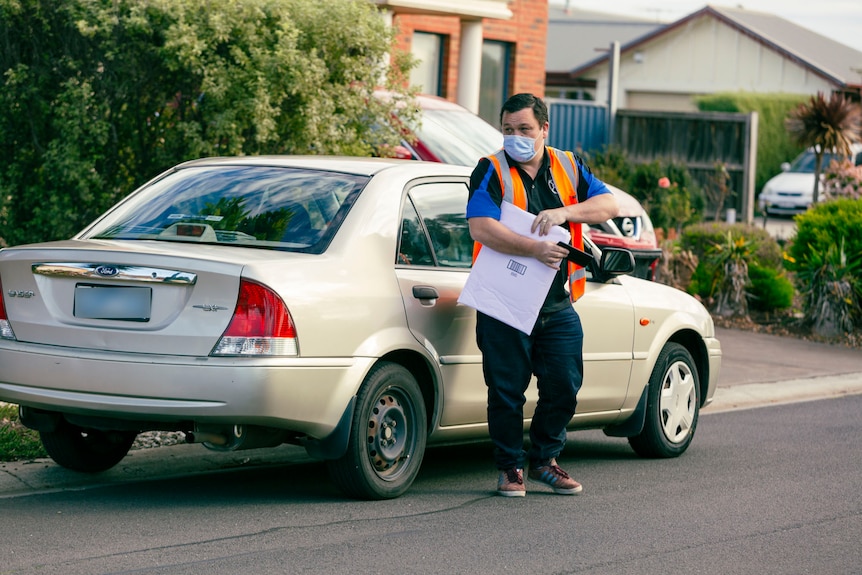 Alex enjoys working alone and has an entrepreneurial streak.
More than a decade ago he made a living fishing off the beach on Tenerife in the Canary Islands, selling his daily catch to local restaurants.
He says working for Flex can be rewarding.
"I enjoy the interaction with customers," he says.
"I've had situations where I've delivered a parcel to somebody that they've been waiting for, and you just see their smile. And you just know that … you've made that that person happy, just for a minute."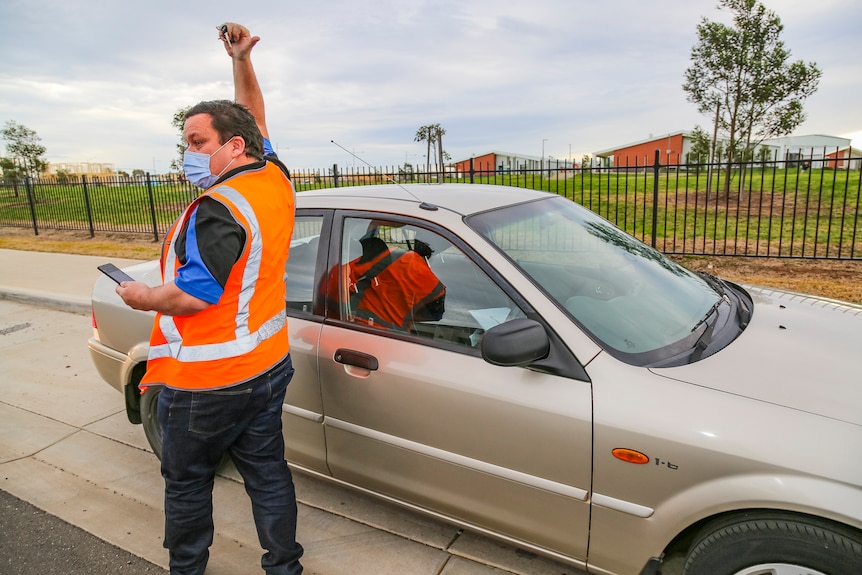 But the enjoyment and flexibility come at a cost.
Amazon's flat rate does not include expenses like fuel, insurance, car maintenance and parking costs. Drivers must also pay their own superannuation and workers compensation insurance.
His total income last financial year was just above $23,000. He spent almost $4,000 on petrol and about $1,500 on car maintenance.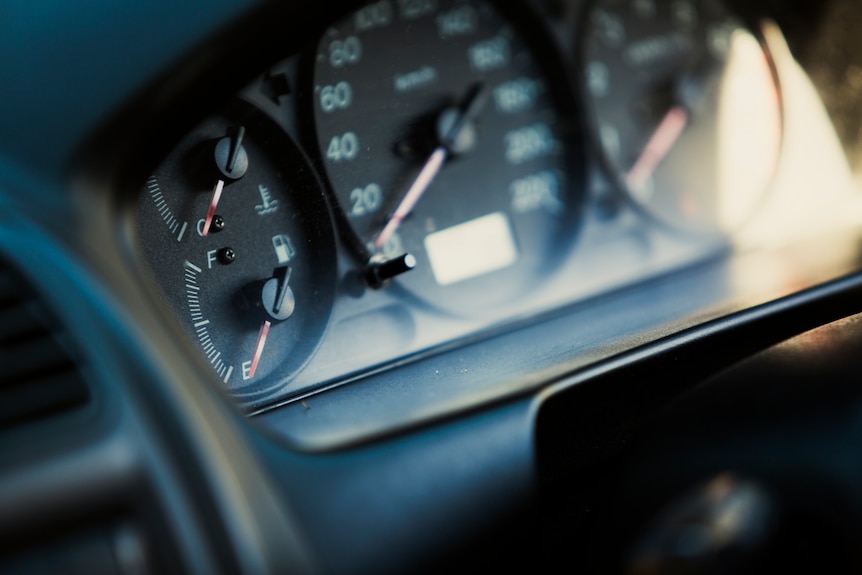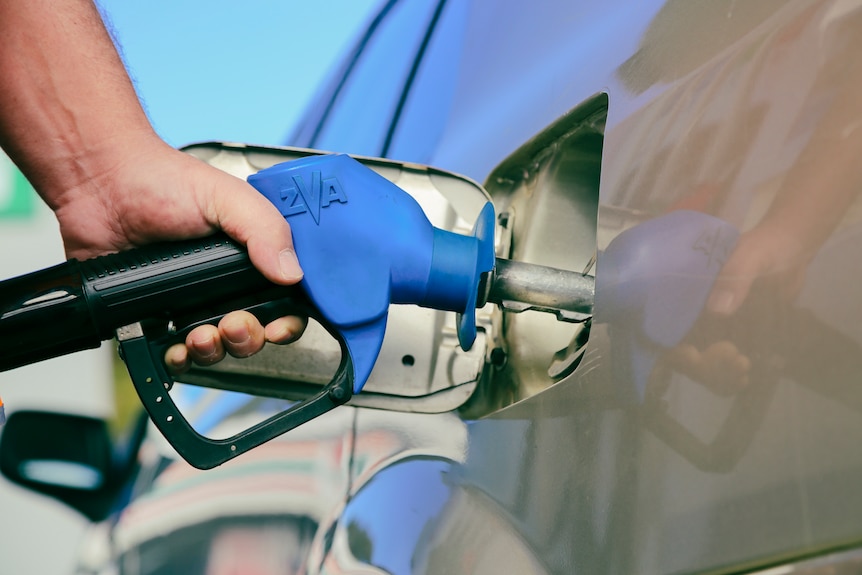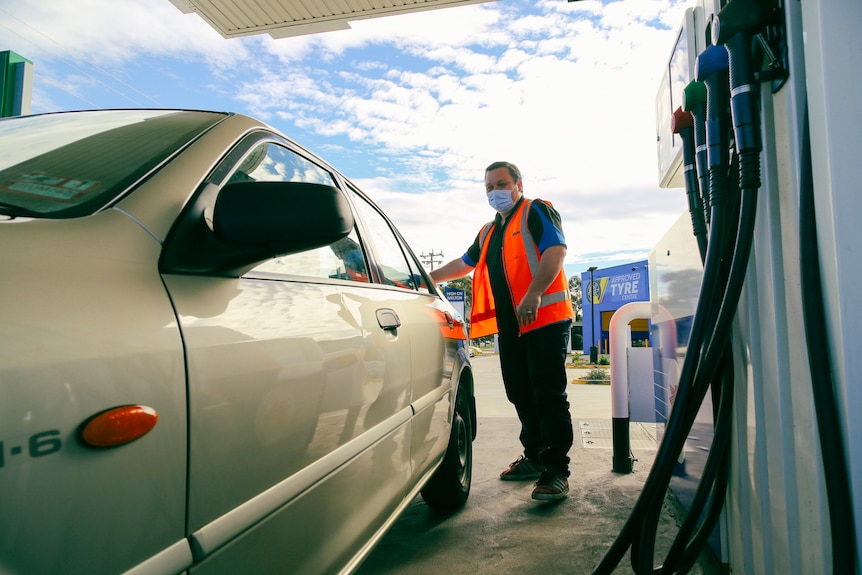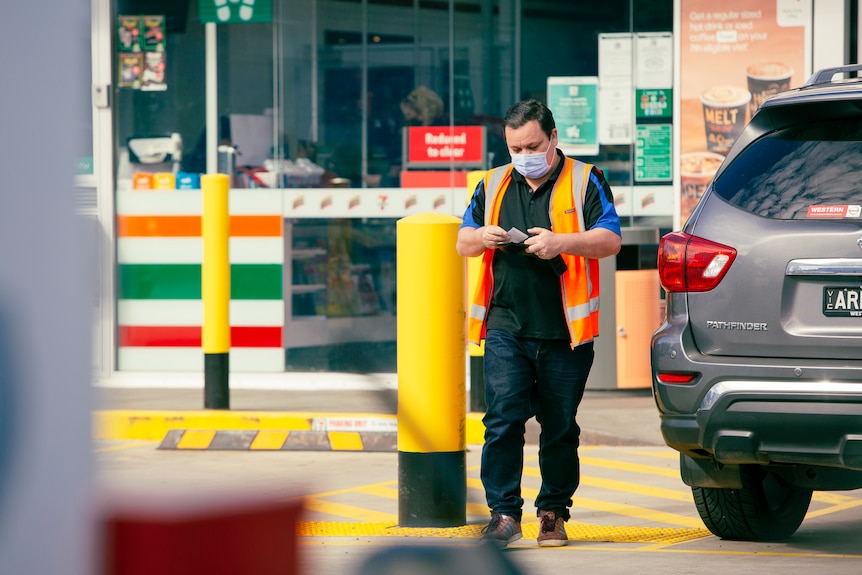 "I would like to keep on doing this, but I think I'm going to have to go back and find another job."
Alex usually manages to deliver all his parcels within the 4-hour block.
But on the days when he has packages left over, he has an unenviable choice: continue delivering without pay or return the parcels to the depot and risk getting a warning from Amazon.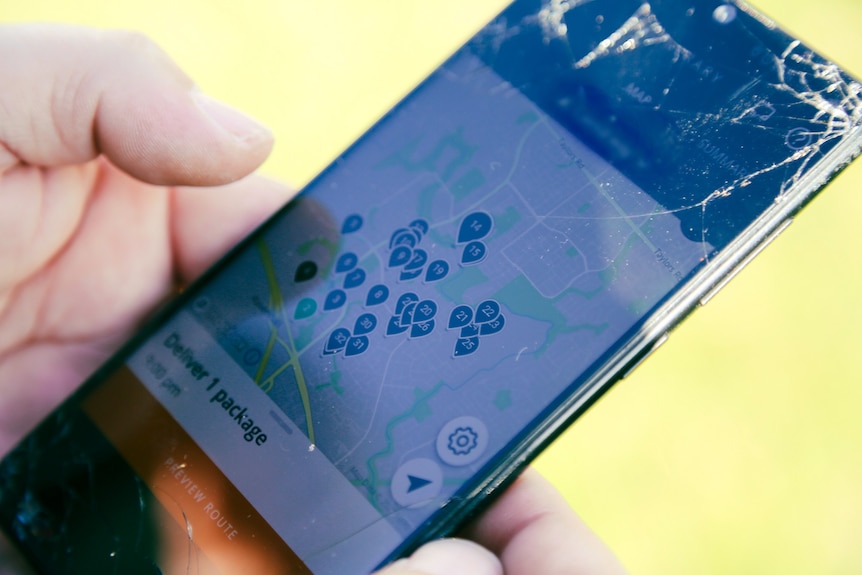 "I will always return my parcels because I am not working for free. Why would you work for free?" he says.
Alex says he still loses out from returning the packages, because the trip back to the depot can often be an extra 20 or 30 kilometres' drive on top of his route.
"A couple of days later you'll usually get an email with a warning saying, 'you didn't deliver your parcels'."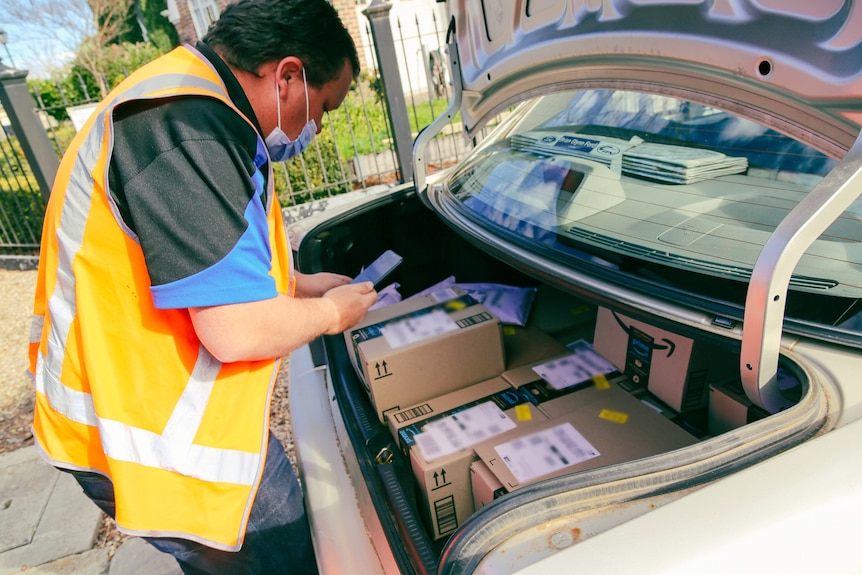 'We're asking for pretty simple things from our drivers', Amazon says
Alex says he does not actually know whether drivers are required to deliver all their packages, even after their 4-hour-block has finished.
The wording in Amazon's service agreement is ambiguous.
"Amazon expects that you will deliver all the packages you picked up as part of your Delivery Block," it reads.
"In an instance where delivery is not possible, you are expected to return all packages to the Amazon delivery station, unless otherwise directed by Amazon."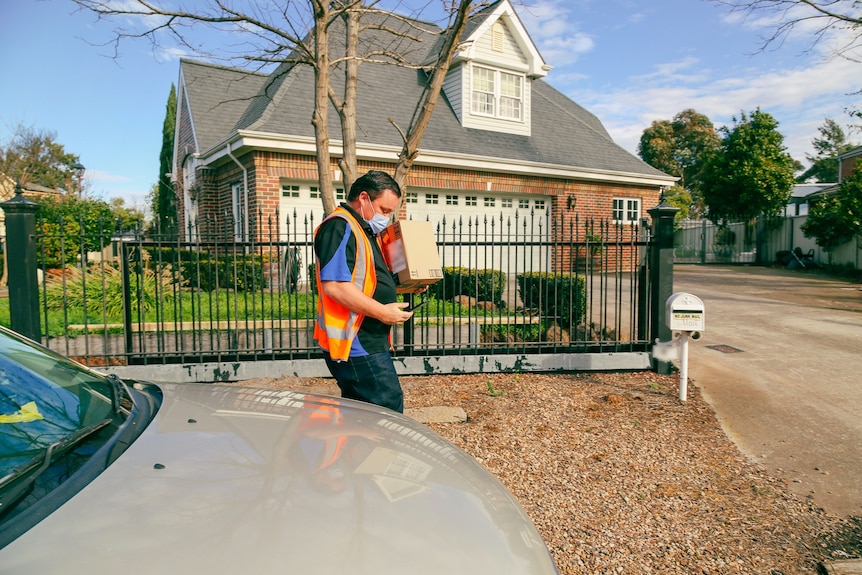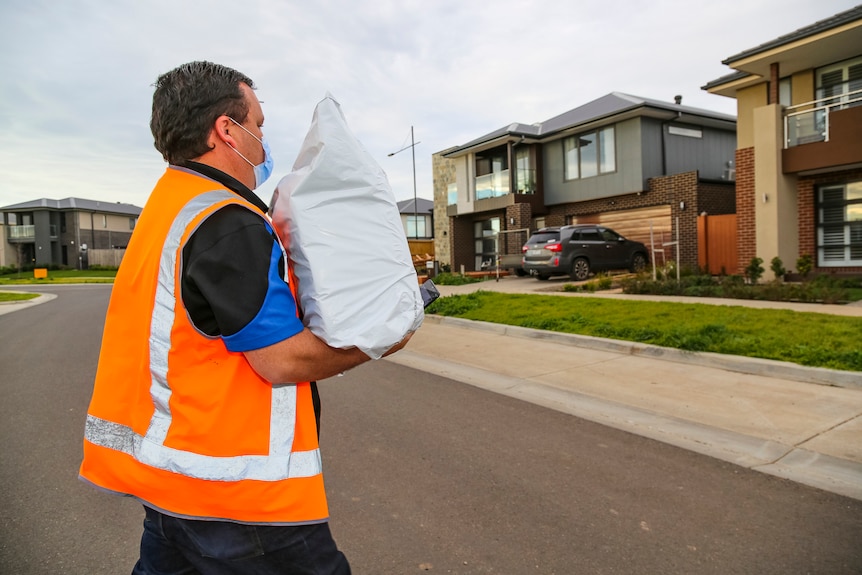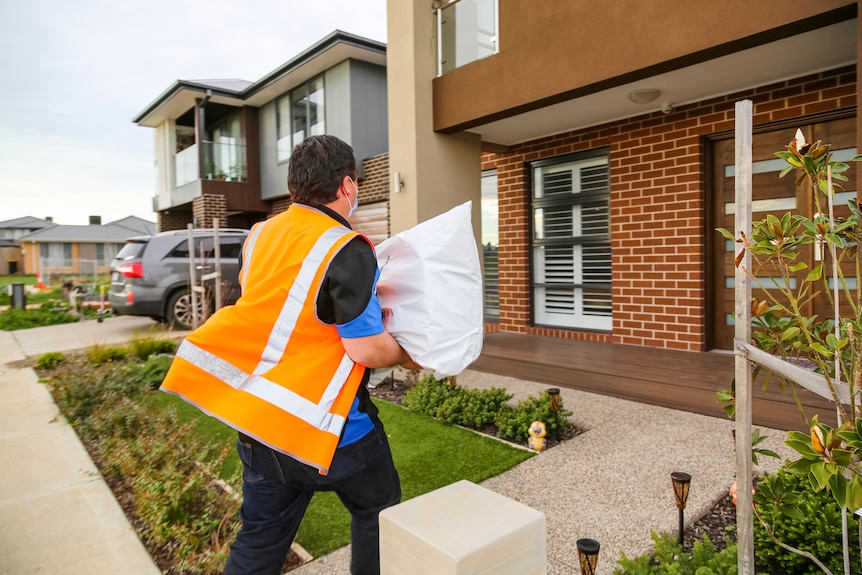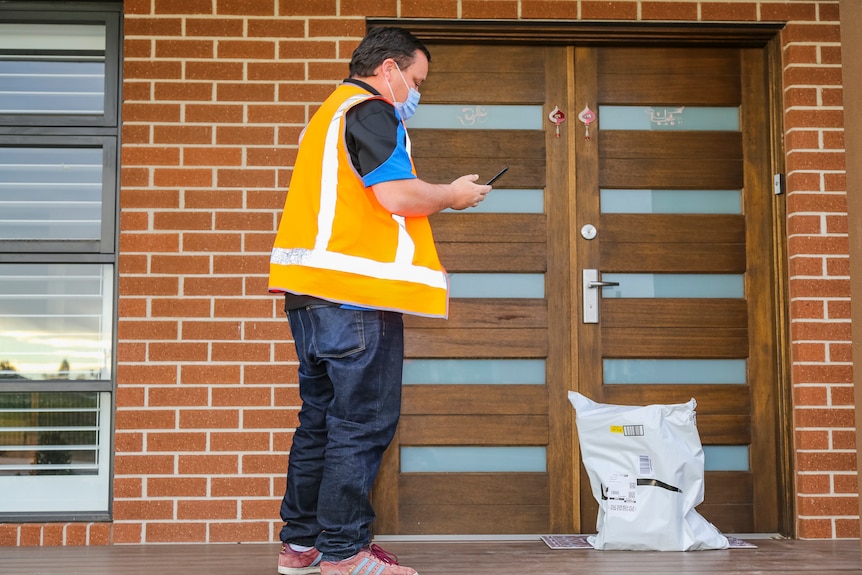 [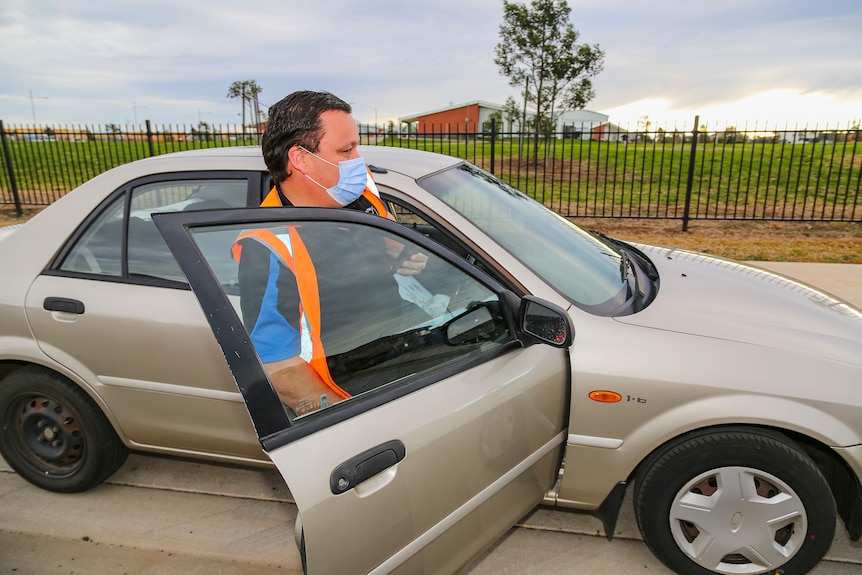 Alex says it is unclear what "not possible" means. He thinks it should mean that the driver was unable to deliver all their packages within their 4-hour block
Amazon disagrees.
"We ask delivery partners to still attempt to deliver the packages, even if the 4-hour block has expired," Michael Cooley says.
"We know that approximately 90 per cent of delivery walks are actually completed in under the period of time it's allocated to them."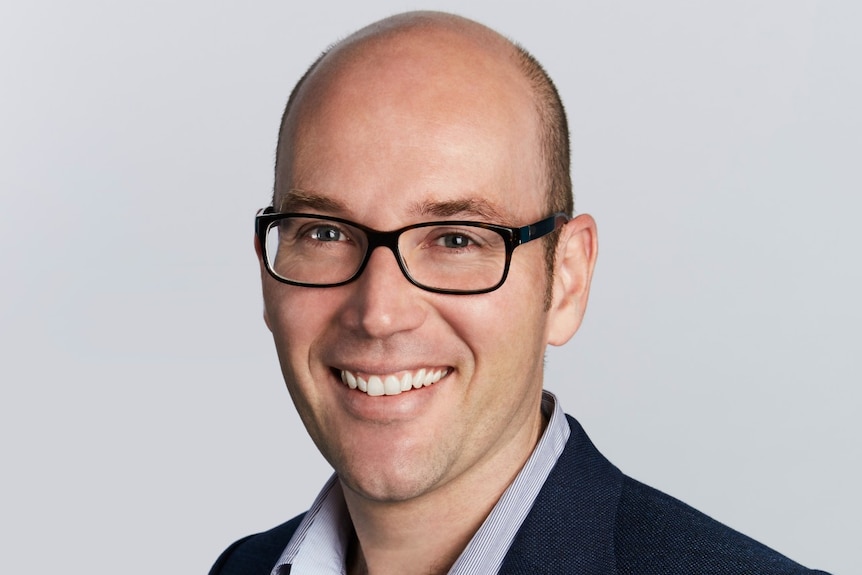 Amazon says if drivers cannot deliver all the packages within their 4-hour block, they can apply for a top-up payment through the Flex app.
Yet the company declined to say how many top-up applications have been lodged and how many have been successful.
Alex says he lodged one application for a top-up payment, but it was declined.
"We undertake a proactive pay reconciliation process across Australia, on a regular basis, to ensure all delivery partners are paid for excess time spent on delivery work," Michael Cooley says.
"The vast majority of compensation adjustments are made proactively through our reconciliation process."
The consequences of breaking the rules are clear — Amazon will terminate your access to the Flex app.
"We're asking for pretty simple things from our drivers," Mr Cooley says.
"Where we run into problems is where drivers, for instance, will commit to doing blocks and repeatedly not turn up, or they'll repeatedly cancel a block within 45 minutes of that block commencing or they'll repeatedly fail to deliver parcels.
"Obviously, If drivers can't do those things, then perhaps Flex is not the program for them."
The mystery for Alex and other drivers who spoke to the ABC is exactly how many warnings and violations lead to termination.
Alex has received warnings for returning undelivered packages, refusing shifts that he believed would take more than 4 hours, and in one case, after a warning from a customer that he was not wearing a face mask properly during a delivery — something he denies.
'Not once did I speak to a human'
Ryan McBain still has no idea why he was terminated from Amazon Flex.
"It makes me feel worthless … like I'm just a number," he says.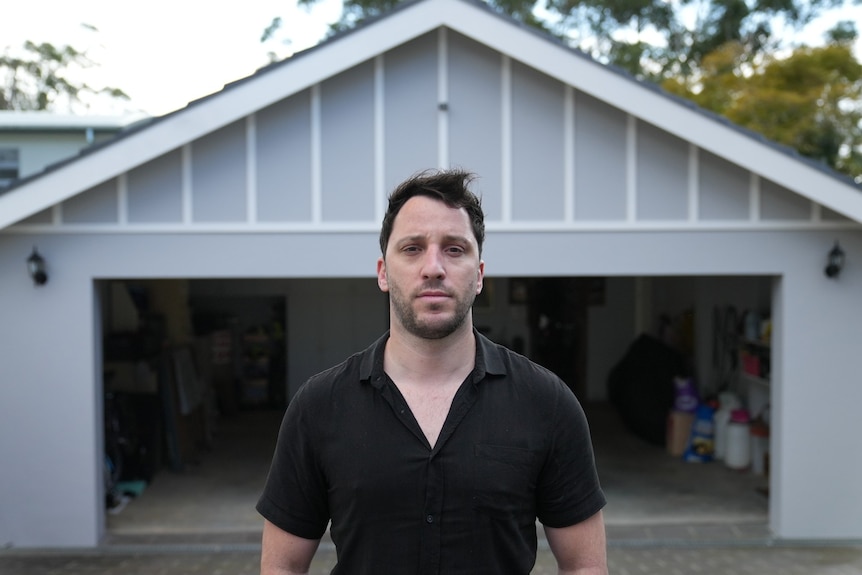 He signed up for Amazon Flex in March last year, after being stood down from his job in retail during Australia's first round of COVID-19 lockdowns.
Ryan stopped using the platform in August last year when he started picking up more shifts at his regular job.
But when he tried to log back into Flex when Sydney's latest lockdown left him without work, he discovered Amazon had terminated him.
"I was devastated," he says.
Ryan recalls receiving a handful of warnings last year for returning undelivered parcels, but his termination email from Amazon does not say exactly why he has been cut off.
"Due to violation(s) of the Amazon Flex Independent Contractor Terms of Service … you are no longer eligible to participate in the Amazon Flex Platform."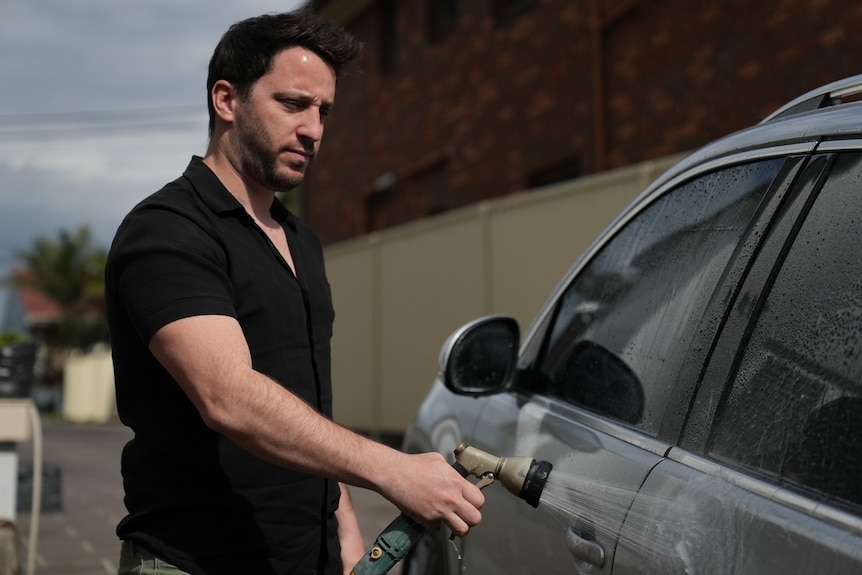 Ryan says the email from "The Amazon Flex Team" made him feel like he was being fired by a robot.
"Not once did I speak to a human," he says.
"It was just a computer on the other end. You're not getting a human interaction."
He is now trying to dispute Amazon's decision though an internal appeals process.
"They said they would get back to me in about six days, but I still haven't heard from them."
After initially asking the ABC for details about Ryan's case, Amazon declined to comment on the reasons for his termination.
The company says drivers can apply to be reinstated after being terminated, with 24 drivers being reinstated through the process.
But Amazon declined to say the total number of terminations since Flex launched in Australia.
Call for action on 'capricious and arbitrary' terminations
Michael Rawling from the UTS Law School believes cases like Ryan's show the Federal Government needs to give the Fair Work Commission powers to adjudicate disputes between contractors and tech companies like Amazon.
"These terminations are occurring for capricious and arbitrary reasons," he says.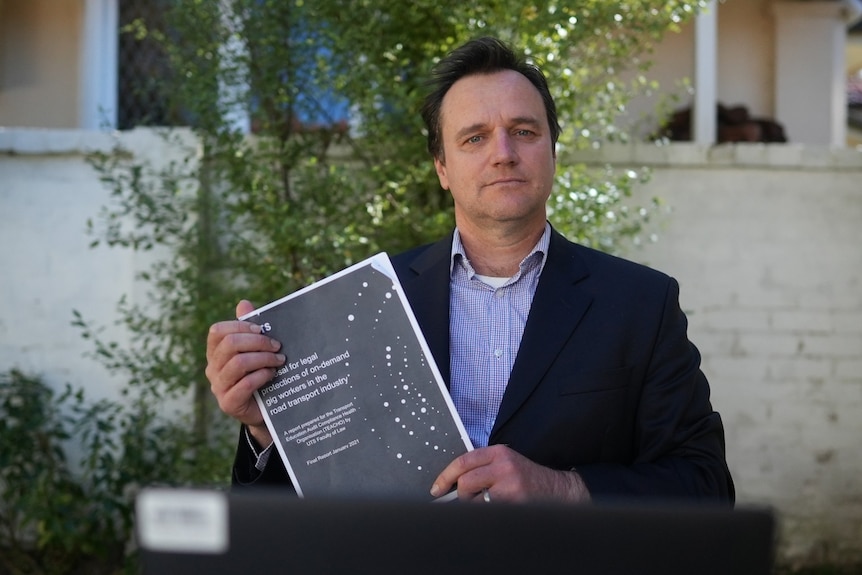 "[While] employees have protections, unfair dismissal rights, and general protections rights in order to address these sorts of things, these workers don't necessarily have those rights."
He says the commission should also have powers to collectively bargain with Amazon to set the rate for blocks — something that Amazon currently decides on its own.
Amazon says it complies with pay standards set by owner-driver regulations in the states in which it operates.
The only way for gig economy workers to challenge the decisions of companies like Amazon and Uber is through the courts.
"By and large, the decisions are backing the companies saying that these workers are independent contractors, meaning that these workers have no rights: they have no minimum pay rights," Dr Rawling says.
This is made even more difficult by the fine print in the Flex contract, which includes a clause banning drivers from joining any future class actions against Amazon.
"Amazon seeks to resolve concerns on a case by case basis with individuals," Michael Cooley says.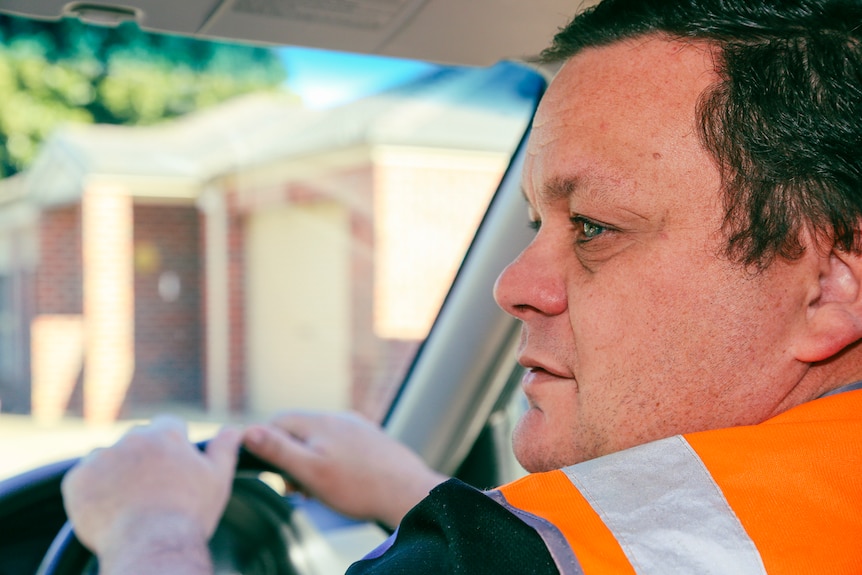 At the end of each block, Alex questions how long he can continue delivering for Amazon Flex — and living with the uncertainty of each new day.
"The perception is that you do work for yourself, and you can set your own hours — you can be your own boss," he says.
"But the reality is no, you really can't. You're still dictated to by this big company.
"It really gives you a false sense of security."
We're investigating unfair work and want to hear from you
We are interested in everyone's perspectives on work in Australia, whether you are an apprentice, trainee or intern, an employee, contractor, manager or business owner, whatever industry you work in.
We want to hear from people from all over Australia and from all cultural backgrounds, whether you are an Australian citizen, permanent resident or visa holder.
If you'd like to know more about our investigation, check out our project page abc.net.au/unfairwork.
Credits:
Reporting:Pat McGrath, Marty Smiley and Max Chalmers
Photography and video:Danielle Bonica, David Maguire, Kyle Harley and Simon Winter
Graphics:Emma Machan
Video editing: Elahn Zetlin and Bridie Boyle
Digital production:Dan Harrison
Sours: https://www.abc.net.au/news/2021-08-29/amazon-flex-delivery-drivers-voice-safety-concerns/100404498
Stephen Normandin spent almost four years racing around Phoenix, Ariz., delivering packages as a contract driver for Amazon.com Inc.
Then one day, he received an automated email. The algorithms tracking him had decided he wasn't doing his job properly.
The 63-year-old Army veteran was stunned. He'd been fired by a machine.
Normandin says Amazon punished him for things beyond his control, such as locked apartment complexes, that had prevented him from completing his deliveries.
He said he took the termination hard and, priding himself on a strong work ethic, recalled that during his military career he helped cook for 250,000 Vietnamese refugees at Fort Chaffee in Arkansas.
"I'm an old-school kind of guy, and I give every job 110%," he said. "This really upset me because we're talking about my reputation. They say I didn't do the job when I know damn well I did."
Normandin's experience is a twist on the decades-old prediction that robots will replace workers.
At Amazon, machines are often the boss – hiring, rating and firing millions of people with little or no human oversight.
Amazon became the world's largest online retailer in part by outsourcing its sprawling operations to algorithms – sets of computer instructions designed to solve specific problems.
For years, the company has used algorithms to manage the millions of third-party merchants on its online marketplace, drawing complaints that sellers have been booted off after being falsely accused of selling counterfeit goods and jacking up prices.
Increasingly, the company is ceding its human-resources operation to machines as well, using software not only to manage workers in its warehouses but to oversee contract drivers, independent delivery companies and even the performance of its office workers.
People familiar with the strategy say Chief Executive Officer Jeff Bezos believes machines make decisions more quickly and accurately than people, reducing costs and giving Amazon a competitive advantage.
Amazon started its gig-style Flex delivery service in 2015, and the army of contract drivers quickly became a critical part of the company's delivery machine.
Typically, Flex drivers handle packages that haven't been loaded on an Amazon van before the driver leaves. Rather than making the customer wait, Flex drivers ensure the packages are delivered the same day.
They also handle a large number of same-day grocery deliveries from Amazon's Whole Foods Market chain. Flex drivers helped keep Amazon humming during the pandemic and were only too happy to earn about $25 an hour shuttling packages after their Uber and Lyft gigs dried up.
But the moment they sign on, Flex drivers discover algorithms are monitoring their every move.
Did they get to the delivery station when they said they would? Did they complete their route in the prescribed window? Did they leave a package in full view of porch pirates instead of hidden behind a planter as requested?
Amazon algorithms scan the gusher of incoming data for performance patterns and decide which drivers get more routes and which are deactivated.
Human feedback is rare. Drivers occasionally receive automated emails, but mostly they're left to obsess about their ratings, which include four categories: Fantastic, Great, Fair or At Risk.
Bloomberg interviewed 15 Flex drivers, including four who say they were wrongly terminated, as well as former Amazon managers who say the largely automated system is insufficiently attuned to the real-world challenges drivers face every day.
Amazon knew delegating work to machines would lead to mistakes and damaging headlines, these former managers said, but decided it was cheaper to trust the algorithms than pay people to investigate mistaken firings so long as the drivers could be replaced easily.
So far, Amazon has had no trouble finding Flex contractors. Globally, some 4 million drivers have downloaded the app, including 2.9 million in the U.S., according to AppAnnie.
And more than 660,000 people in the U.S. downloaded it in the first five months of this year, up 21% from the same period a year ago, according to SensorTower, another app tracker.
Inside Amazon, the Flex program is considered a great success, whose benefits far outweigh the collateral damage, said a former engineer who helped design the system.
In a statement, Amazon spokeswoman Kate Kudrna called drivers' claims of poor treatment and unfair termination anecdotal and said they don't represent the experience of the vast majority of Flex drivers.
"We have invested heavily in technology and resources to provide drivers visibility into their standing and eligibility to continue delivering, and investigate all driver appeals," she said.
As independent contractors, Flex drivers have little recourse when they believe they've been deactivated unfairly.
There's no paid administrative leave during an appeal. Drivers can pay $200 to take their dispute to arbitration, but few do, seeing it as a waste of time and money.
When Ryan Cope was deactivated in 2019, he didn't bother arguing or consider paying for arbitration. By then, Cope had already decided there was no way he could meet the algorithms' demands.
Driving miles along winding dirt roads outside Denver in the snow, he often shook his head in disbelief that Amazon expected the customer to get the package within two hours.
"Whenever there's an issue, there's no support," said Cope, 29. "It's you against the machine, so you don't even try."
When drivers do challenge poor ratings, they can't tell if they're communicating with real people.
Responses often include just a first name or no name at all, and the replies typically apply to a variety of situations rather than a specific problem.
Even if a name is attached, a machine most likely generated the first few email responses, according to people familiar with the matter.
When human managers get involved, they typically conduct a hasty review – if they do one at all – because they must meet their own performance standards.
A former employee at a driver support call center said dozens of part-time seasonal workers with little training were assigned to oversee issues for millions of drivers.
"Amazon doesn't care," the former Amazon employee said. "They know most people will get their packages and the 2 or 3 percent who don't will get something eventually."
Amazon has automated its human-resources operation more than most companies.
But the use of algorithms to make decisions affecting people's lives is increasingly common.
Machines can approve loan applications, and even decide if someone deserves parole or should stay behind bars.
Computer science experts have called for regulations forcing companies to be transparent about how algorithms affect people, giving them the information they need to call out and correct mistakes.
Legislators have studied the matter but have been slow to enact rules to prevent harm.
In December, Sen. Chris Coons, D-Del., introduced the Algorithmic Fairness Act.
It would require the Federal Trade Commission to create rules that ensure algorithms are being used equitably and that those affected by their decisions are informed and have the opportunity to reverse mistakes. So far his proposal has gone nowhere.
Neddra Lira, of Arlington, Texas, started making deliveries through the Amazon Flex app in 2017.
A 42-year-old school-bus driver and mother of three, she took the side job during holiday breaks and summers to earn extra money, which she used to pay for her daughter's gymnastics lessons.
When the pandemic hit and schools closed, Lira turned to Flex as her primary source of income, delivering packages as well as groceries from Whole Foods.
She liked the flexibility and opportunity to pocket about $80 for a four-hour route, after subtracting gas for her Chevrolet Trax crossover.
Lira estimates she delivered about 8,000 packages and had a "great" performance rating most of the time.
Amazon algorithms rate drivers based on their reliability and delivery quality, mostly measured by whether they arrived to pick up packages on time, if they made the deliveries within the expected window and followed customers' special requests.
Flex metrics focus mostly on punctuality, unlike ride-hailing services such as Uber and Lyft, which also prioritize things like a car's cleanliness or driver courtesy.
Moreover, Uber and Lyft passengers know when they're stuck in traffic, so drivers are less likely to be penalized for circumstances beyond their control.
An Amazon customer has no idea what obstacles Flex drivers encounter on the way to their residence, and neither do the algorithms clocking them.
Lira says sometimes there were so many drivers lined up outside the delivery station, she waited as long as an hour to retrieve her packages, putting her behind schedule before she even started her route.
When she spotted a nail in her tire, Amazon didn't offer to come retrieve the packages but asked her to return them to the delivery station.
Lira was afraid the tire would go flat but complied to protect her standing.
Despite explaining the situation, her rating dropped to "at risk" from "great" for abandoning the route and took several weeks to recover.
Time and again, Lira was reassured that her rating was fine. A typical email arrived on Oct. 1.
"Your standing is currently great, which means you're one of our best delivery partners," said the message signed "Madhu S."
But the very next day, "Bhanu Prakash" emailed to say she had violated Flex's terms of service.
"As a result, you're no longer eligible to participate in the Amazon Flex program and won't be able to sign in to the Amazon Flex app."
Lira was provided an email address and invited to appeal the termination within 10 days.
She did so and asked why she was deactivated so she could tell Flex driver support what went wrong. She never got further specifics.
She followed up Oct. 18, explaining that she was a single mother laid off from her regular job due to the pandemic and that Flex was the only thing keeping her afloat.
Lira received what appears to be an automated response from "The Amazon Flex Team" apologizing for the delay and assuring her that her situation would be investigated by the appropriate team.
Three days later, on Oct. 21, she received a message from "Margaret" saying "we are still reviewing your appeal." Then a week later, on Oct. 28, an email signed "SYAM" said, "We've reviewed your information and taken another look at your history. Our position has not changed and we won't be reinstating your access to the Amazon Flex program. … We wish you success in your future endeavors."
Without the driving gig, Lira began to struggle financially. She stopped paying her mortgage, and her car was repossessed two days after Christmas with donated presents for her kids still inside.
Lira was forced to take a government handout to pay her electric, gas and water bills.
Eventually she started driving the school bus again and used most of a pandemic stimulus check to get her car back, paying $2,800 in missed payments, repossession and storage fees.
"It just wasn't fair," Lira said. "I nearly lost my house."
The computer engineers who designed Flex worked hard to make it fair and consider such variables as traffic jams and problems accessing apartments that the system can't detect, former employees said.
But no algorithm is perfect, and at Amazon's size even a small margin of error can be considered a huge success internally and still inflict a lot of pain on drivers.
Amazon Flex drivers deliver about 95% of all packages on time and without issues, according to a person familiar with the program. Algorithms examine that remaining 5% for problematic patterns.
The Flex algorithms began as blunt instruments and were refined over time. Early on, according to a person familiar with the situation, designers set too tight a time period for drivers to get to the delivery station.
They had failed to factor in human nature. Drivers eager for work would promise to arrive by a certain time when they were too far away to make it.
The flaw set good drivers up to fail, the person said, and was fixed only after a widespread plunge in ratings.
The system also uses GPS to decide how long it should take to reach a specific address but sometimes fails to account for the fact that navigating a rural road in the snow takes a lot longer than a sunny day.The system worked fine for Normandin for years. An Arizona native who previously delivered pizzas at night and newspapers in the morning, he knew all the short cuts and traffic choke points.
He also drove for Uber and Lyft, but took on more Flex work during the pandemic when demand for rides dropped and it became riskier ferrying passengers than carting packages.
Normandin enjoyed stellar ratings and was even asked if he'd like to train other drivers.
He had a well-honed system: sorting packages before leaving the station, putting his first deliveries in the front seat, the next several packages in the rear and tucking the last batch deep in the back of his 2002 Toyota Corolla.
Normandin has been medically disabled for more than a decade due to a stomach ailment and back problems that prevent him from sitting or standing in one place for prolonged periods. He liked gig work because he could work a few hours at a time.
Then, starting last August, Normandin had a string of setbacks he maintains were beyond his control.
Amazon assigned him some predawn deliveries at apartment complexes when their gates were still locked, a common complaint among Flex drivers.
The algorithm instructs drivers in such instances to deliver packages to the main office, but that wasn't open either. Normandin called the customer as instructed-a long shot because most people don't answer calls from unfamiliar numbers, especially early morning.
He called driver support, which couldn't get through to the customer either. Meanwhile, the clock was ticking, and the algorithm was taking note.
"There are a lot of things the algorithms don't take into consideration and the right hand doesn't know what the left hand is doing," Normandin said.
Around the same time, he was asked to deliver packages to an Amazon locker in an apartment complex but couldn't open it.
After 30 minutes on the phone with support he was told to return the packages to the delivery station. Then his rating crashed. Normandin called support again to explain that a malfunctioning locker was responsible and says he was told the problem would be remedied.
"They never fixed it," he said, "and it took six weeks for my rating to go back up."
On Oct. 2, Normandin woke at 3 a.m., showered and grabbed his phone to find a Flex route but couldn't log on. He checked his email and found a generic message from Amazon signed by "Gangardhar M."
It said Normandin's standing had "dropped below an acceptable level" and that he was being terminated.
Then began a process familiar to anyone who has found themselves trapped in an automated customer-service loop-except in this case Normandin wasn't seeking a refund for a damaged product. He was fighting to get his job back.
Offered Amazon's standard 10 days to appeal, Normandin emailed Flex support and asked that his termination be reversed.
He explained that he had already flagged Amazon about circumstances beyond his control and had been promised the infractions wouldn't be held against him.
Normandin received a response the next day from "Pavani G," thanking him for "providing more context about your history with Amazon Flex."
Normandin responded to that email with additional information and received the same exact response promising to look into the issue, but this time it was signed by "Bitan Banerjee."
The email pledged to provide an answer within six days. Seven days later, "Arnab" emailed to apologize for the delay and promised an update as soon as possible.
Meanwhile, Normandin wasn't making any money.
He was counting on Amazon's annual Prime Day sale, which had been pushed back to October, to make money he needed to pay bills.
With no response by Oct. 19, Normandin messaged Amazon again, this time copying Bezos.
"I am asking for specific details on how this decision for deactivation of my account was reached," he wrote. "I am confident after a thorough review of my entire delivery history as an Amazon Flex driver will show a consistent history of performing at the highest level, of a reasonable and prudent person."
About 12 hours later, he got a response informing him that Bezos had received the email and instructed "Taylor F" to research the issue and respond on his behalf.
On Oct. 23, Normandin received an email from "Raquel" on the Amazon Flex Support Team to tell him they were still reviewing his appeal.
Former Amazon employees who worked on Flex said escalating to Bezos is a common tactic among deactivated drivers but seldom helps them.
The verdict arrived on Oct. 28 from "SYAM," the same name in the final message to Lira.
The email didn't directly respond to Normandin's claims but acknowledged the job's challenges, saying: "We understand that every delivery partner has difficult days and that you may sometimes experience delays, and we have already taken this into account."
But Normandin still wasn't getting his gig back.
After the shock subsided, he tried a couple of other delivery services but instead decided to use his pandemic stimulus money to start a small-engine repair business.
It was time to deal directly with human beings again. Of the people who designed the algorithms that tracked, rated and eventually fired him, Normandin said, "It seems they don't have any common sense about how the real world works."
Local journalism is essential.
Give directly to The Spokesman-Review's Northwest Passages community forums series -- which helps to offset the costs of several reporter and editor positions at the newspaper -- by using the easy options below. Gifts processed in this system are not tax deductible, but are predominately used to help meet the local financial requirements needed to receive national matching-grant funds.
Subscribe to the Coronavirus newsletter
Get the day's latest Coronavirus news delivered to your inbox by subscribing to our newsletter.
Sign up
---
Sours: https://www.spokesman.com/stories/2021/jun/28/fired-by-bot-at-amazon-its-you-against-the-machine/
Is delivering and driving for Amazon Flex UK worth it? (2021)
Terrible experience with amazon flex
Terrible experience with amazon flex. Everything is different than what it seems to be or what Amazon claims. Do not believe the saying "earn £13-15 an hour. This is a big disguised lie.

Amazon trying to enslave drivers and work for them almost free of charge. Do not risk your mental health, do not risk your physical health and do risk getting an accident with your car. Because it does not worth it.

Please listen to what I wrote. If all drivers stop then this scams and lies will come to an end. They will need drivers and will must accept the real pay they have to make to the drivers. The real pay that drivers deserve. But now they got plenty of drivers and Amazon set rules, change rules, punish drivers and you have no say in the most important job of Amazon done by you.

Please please please do not buy their lies. Do not deliver and get them need us and then treat drivers fairly.
Poor pay trick you with 13£ hour after…
Poor pay trick you with 13£ hour after 100 miles of driving and wasting 4 hours you make around 22£.
10 fuel + use of your car internet Mobile phone .
I think you hardly make around £3 to £4 an hour mostly people working there who are on benefit and making some extra cash on the side.
It's only worth for them frauds.
Quick easy cash
I just started driving for Amazon flex and it's a great way to earn extra cash in time for Christmas, regular slots plenty of work to choose from got paid on time and first day had a issue with the app used the email system they were very helpful and sorted it straight away, staff at Manchester are very polite and helpful some went out of their way to help me as they could see I didn't really know what I was doing, if you enjoy driving then why not make extra cash if u don't like driving then u will hate it
Honest review.
Firstly, if you have a nice car that you don't want getting damaged, do not deliver for Amazon. Some of the routes are down bumpy farm trails in the middle of nowhere. Some routes you have to stop on main roads with nowhere to park. I marked by BMW several times. The farm routes were the reason I chose not to deliver once it got dark, it's actually quite dangerous. Highly discourage new drivers to do that at all. Stick to day blocks.

I'm going to be honest, at times it was actually alright when you get decent routes where it's just residential houses. It's good exercise and you can finish your block relatively quickly. That being said, the bad blocks definitely outweighed the good ones. So many dodgy routes, where you're in the middle of nowhere, just to deliver one envelope. The customer support are 9/10 really rude. Okay if you want to do a couple blocks a week for extra money, but if you start doing it regularly like I did, you're quickly start hating Amazon lol.

Good luck.
Disgusting pay !
Disgusting pay! In London u have 2hours blocks £26 . U get between 4-6 stops during this blocks with each stop 4-8 parcels. So u carry 25-35 bags in your car. The stops usually are anything between 5-12 miles radius from the depot. After 2 hours block u ll have probably done around 15-30 miles depending on day. People order alot of crates of water so u have to carry it upstairs. Those two hours are not worth the hassle plus petrol which u need to pay yourself. Avoid avoid avoid! The reason why anyone can join Amazon flex today and start driving is because there's constant rotation of people as most leave after few weeks.
Treatment and respect for drivers by…
Treatment and respect for drivers by Amazon in general is very bad I used to really enjoy delivering and the ground staff are pretty decent and helpful however the Driver Support are simply terrible and challenging them they DO NOT like and will get you in different ways.
They recently I did not deliver a few parcels due to the hour of my block 7pm and they had on my route a school and business which had closed Amazon expected them to be delivered sorry that would mean an unnecessary trip to a closed location and return to depo they appear to give increase amounts then like you to waste the fuel and time.
They have no regard for drivers wellness and safety they are very good at pretending and will show the public and false advertising.
They restrict your account if you do not accept and simply allow scams to be done and drivers penalised for the customer making false claims
Never ever again
Worst company ever
Worst company ever. If i could give negative stars i would.

First off- they should show you the itinerary beforehand. That way, you can decide if you want to run that block. 80% of the time you get sketchy unsafe areas, get taken to the middle of nowhere. It's a nightmare. Being a woman makes it harder, constantly hollered at by men. Constantly looking over your shoulder, wondering if you're going to get mugged, raped, killed or all 3. I solute anyone who works the night shifts. It's scary enough during the day.

2nd- wear and tear on vehicle. They have you driving all over- sometimes 40 minutes plus, So not good if you own a vehicle that guzzles gas. Luckily i don't but that would be a big issue if you do.

3rd- customers don't tip. Customers are lazy, rude, expect everything like yesterday, and will treat you like a slave. Lots of manual labor. Most blocks consist anywhere from 35 to 45 packages- lots of pop and water cases. Delivering to apartments sucks especially downtown Milwaukee. Sometimes customers will meet u at the entrance other times their inconsiderate and if they really are i'll just leave the packages at entrance because well come on, help eachother out don't be a such a dick.


5th- people drive like recklessly on the road. So if u hate being on the road as it is- this will be a nightmare. I've witnessed so many accidents.

6th- if you want to continue to be controlled and be a slave by big corporations then work here.

To hell with this garbage. I worked here 2 months
I got sick of it after week 5. Not worth my mental health or safety.
the post above is clearly a scammer
the post above is clearly a scammer, i have decided not to purchase from amazon anymore, they should be sharing there fat profits with you i salute all drivers that put up with this crap and sounds illegal conditions, i am sure that if you get a block that works out you cannot fit a toilet break in that is an infringement of your rights. it's actually the last post in reviews that is Highley suspicious.
I have been a driver for 9 months I…
I have been a driver for 9 months I work my tail off for these people & one day after cancelling a shift (an hour and a half before like the way we are told) because I had to rush my father to hospital, i get an email stating that I did not complete my block properly. I explained to about 10 different people through email that this is a mistake as it goes on my driving history, not one person cared or even bothered to read my proof emails. They are horrible to their drivers, treated like animals while they sit in their air-conditioned offices while we are out in the heat, putting our cars through hell. There is no contact number to contact upper management for help & when they don't feel like replying to your emails anymore they just shut your conversation down even though I have proof, and it took me days just to get them to hear me.
£43 for 8 hours work
Never had an issue before , easy work decent pay for the hours if you get enhanced rates however i took a 4 hour block and only had 10 deliveries but first stop was 1 hour away, finally finished 2 hours late then had active back to depot 1 hour 45 away , over 200 miles in total and was reimbursed £31 £83 total pay less £40 in fuel , £43 for almost 8 hours work. Shocking.
If i could rate less than 1 or negative
If i could rate less than 1 or in negative i would.
Their email support are some of the dumbest people i have ever encountered in history of email support.
You ask them what is 2+2? Answer: Apples are red.
Ask them one thing they will give you some next bull crap.
Been asking them to remove my Region from app so i can keep looking for any vacancies available near my new home. But they just cant seem to understand or know how to do it. Now how many other people like me wants to remove their region so they can look for vacancies elsewhere but they cant do it. So many more people like myself are sitting idle, on that vacancies which could have gone to someone else if they removed me from that region.
Some Dumbest Email Support Ever!
Today i emailed again asking for same thing and they told me to call On Road support. Called them even their own lady on phone agreed with me that it was Dumb of support to give their number for this issue.
So angry they get me with their replies.
Very INHUMANE
Hhmm, it's sad, sitting here and reading all the reviews about Amazon. They really do not give anyone a second chance because they know the moment they kiss your ass, another person will fill that slot that very moment, and this keeps going round in an unforgiving circle.
Amazon, please be HUMAN for once and reconsider some of the situations... YOU PEOPLE ARE TOO STIFF about this flex thing. At least you can decide or put it in your policies to deactive an account maybe for a year or two! I can only say that the people managing the individual accounts are as wicked as hell and do not care about anyone.
Like the other guy wrote, they deactivate your account and no matter the explanation you make, it sounds like: even if God himself comes to explain, we will still not listen. Very wicked people with no sympathy for no one.
I had there app for a week🤬🤬
I had there app for a week! I signed up for alerts in a particular area and it constantly kept pinging. When I opened the app to see why it was pinging it said there is no work in my chosen area. Why have the alert system!! I tried 'to reach out' but of course the answers I was given were either a robot or it was the 'Amazon' answer. So, I 'reached out' and told them to take me off!! A disgraceful way of treating people who want to make a living! It will eventually turn against Amazon and I for one won't feel the slightest bit bothered about them. Bye!!
ABSOLUTELY PATHETIC DO NOT WORK FOR THEM
Just like majority of the reviews on Amazon Flex, I had a similar issue.
I was working with them for under 2 months, making excruciatingly long deliveries & travelling to far depots because they didnt want to offer me the one closest to my area. I made a number of complaints about their check in & out system as it would check me in & say I'm late once I picked up my packages or check me in then kick me out and cancel my shift. They did nothing with my complaints or feedback. After working double shifts both days last weekend with numbers reaching 30+ degrees, they decided to terminate me as soon as I was trying to log in & check my earnings. There was no contact prior to this but as soon as I tried to log in they sent me an email saying I was terminated. They DO NOT care about our feedback & they DONT care about their workers/customers.
This company WILL crumble in order to make space for a new & better one.
Absolute JOKE!
Well, Where do I even begin? The driver support doesn't help at all, they pretty much say do whatever you want, and if we terminate your contract don't blame us. The miles are a joke, they pay you £26 for a two-hour block most of that money is wasted on petrol anyway and if they send you into the centre of London, where it is a congestion zone, they don't pay the daily £15 so you basically worked 2 hours for free (like this isn't charity, I have bills to pay too you know). They will only send you where it is suitable for them, they don't care about your car or the fact that you're risking your license or your life. My contract got terminated due to me not accepting a route because my signal in the area was rubbish, the following week I got an email saying my contract was terminated because I didn't accept routes on multiple occasions which is incorrect, I TRIED to appeal it but you already know the answer to that. It is just not worth doing flex. Once you calculate all the expenses you are left with nothing, this isn't a side hustle this is charity.
Is Amazon Flex your business?
Claim your profile to access Trustpilot's free business tools and start getting closer to your customers today!
Claim your free business account
Sours: https://www.trustpilot.com/review/amazon-flex.de
2021 reviews amazon flex
iPhone Screenshots
Description
The app that lets you deliver with Amazon.

Deliver smiles

Amazon delivers millions of items each year, delighting customers around the world. We're investing in getting deliveries to customers faster all the time, and people like you can help make it happen.


Grow with Amazon

Are you looking for a work opportunity that provides great pay and a chance to deliver smiles to customers? The Amazon Flex app gives you access to technology that makes delivering packages easy.


It's simple

Delivery is easy with the Amazon Flex app. We'll guide you every step of the way, from sign up, to making your first delivery, to on-road support.


Let's go!

Most Amazon Flex delivery partners earn $18-$25 per hour.* If you join us, you can build your own schedule, seven days a week. You can schedule work ahead or accept same-day offers when you have spare time.

_________

You must be 21 or over and have a valid ID to be an Amazon Flex delivery partner. By downloading the app you agree to receive communications from Amazon Flex, including emails and push notifications. You can opt out of receiving push notifications through your device settings.


*Actual earnings will depend on your location, any tips you receive, how long it takes you to complete your deliveries, and other factors.


By using this app, you agree to Amazon's Conditions of Use (www.amazon.com/conditionsofuse (http://www.amazon.com/conditionsofuse)) and Privacy Notice (www.amazon.com/privacy (http://www.amazon.com/privacy)).

Performance improvements and bug fixes.
Ratings and Reviews
4.5 out of 5
12.6K Ratings
Safety suggestion
Safety suggestion: Create a "dark mode" for the flex app. The bright background of the flex app is very hard on the eyes while driving and delivering after dark. In some cities and counties, it is illegal to drive with a light on at night while in the car because of how hard it is for the eyes to focus on other vehicles, signs, and road hazards. The bright white background of the FLEX app makes it difficult to refocus on the road and on obstacles while driving and delivering in the dark. Please make an effort to change this incredibly dangerous part of the flex app.

The bright white background of the FLEX app is dangerous while approaching homes at night; it drowns out surrounding vision making it difficult to see oncoming obstacles, such as steps and curbs. More so, it also makes it very difficult to see potential threats such as a stranger approaching or a dog approaching in the dark while delivering on foot. Please make an effort to change this incredibly dangerous part of the FLEX app.

I have tripped and fallen twice while delivering packages at night while using the FLEX app. I have also been approached by strangers at night while using the FLEX app to complete a delivery. Due to the bright white background of the flex app, I was not able to see these hazards or potentially dangerous situations while delivering. Please make an effort to change this incredibly dangerous part of a FLEX app.
Good gig app
While the app isn't perfect, none are, it works pretty well most of the time. As far as the job itself goes, the biggest issue I have is getting too many of the routes that have you driving nearly an hour before reaching the first delivery. You know what that means, when you are done you can be an hour from home. Sometimes I feel like the flex drivers are getting more than our fair share of long distance deliveries because it's our vehicles that are on the line. When the winter days get short I won't take routes in the dark, you never know what you will get and I'm not willing to find myself miles from any town on gravel roads and possibly sketchy connectivity. I do like the work though. If I could get daytime routes all year long I'd take them 5-7 days a week.
Doll-facebritt
Ya I kept getting taken back to a address that was wrong it said in the notes but wouldn't let me move on while I'm going in circles I almost got in an accident with a lady that didn't stop I had no sign but I felt I needed to stop because she was not and she went right threw it so as I'm trying to gather myself and I pull over try to call dispatch twice got no answer this was first day I had no clue what to do so I drive back to see why I was not able to skip it and if I could get help because I was told I would get off at 7 so I planned a babysitter till 8 and the lady at dispatch told me I was abandoning my route and pretty much made me fill like a failure when I wasn't going to get no help because I drove back and didn't text her ?? Who doesn't answer a phone to someone new that had no idea what to do besides what I was trained to call dispatch so I went home upset and then before I was leaving to get my vehicle all the people in delivery part was talking crap like ya she just abandoned her route she left ? There app is horrible has u running in circles back and forth confusing hard to follow and yes drive at same time it's not possible seen someone today with there door wide open driving we got taught that's a no no major I thought I did my best and I felt so lost that day hurt fillings
The developer, AMZN Mobile LLC, indicated that the app's privacy practices may include handling of data as described below. For more information, see the developer's privacy policy.
Data Linked to You
The following data may be collected and linked to your identity:
Financial Info
Location
Contact Info
User Content
Identifiers
Usage Data
Sensitive Info
Diagnostics
Other Data
Privacy practices may vary, for example, based on the features you use or your age. Learn More
Information
Seller

AMZN Mobile LLC

Size

302.8 MB

Category

Business

Compatibility

iPhone

Requires iOS 13.0 or later.

Languages

English, Bulgarian, Dutch, French, German, Italian, Japanese, Polish, Romanian, Simplified Chinese, Spanish, Turkish

Age Rating

4+

Location

This app may use your location even when it isn't open, which can decrease battery life.

Copyright

© AMZN Mobile LLC

Price

Free
Supports
Family Sharing

With Family Sharing set up, up to six family members can use this app.
More By This Developer
You Might Also Like
Sours: https://apps.apple.com/us/app/amazon-flex/id1454725763
Amazon Flex Driver Review 2021 - In Under 2 Minutes
Amazon Flex Driver
Amazon Flex Driver Review
Amazon Flex Driver is a business based in North Seattle, WA. It was founded in 1994 and offers work to freelancers in 50 states (and Washington, DC).
What compensation structure does it offer?
Amazon Flex Driver pays on a commission basis.
How much can you expect to earn working for Amazon Flex Driver?
Rates may vary but Amazon Flex Driver workers can usually expect to earn anything from $18 and $25
Click here for more information on what you can expect to earn.
SuperMoney Disclosure: SuperMoney.com is an independent, advertising-supported service. The owner of this website may be compensated in exchange for featured placement of certain sponsored products and services, or your clicking on links posted on this website. Read more...
Editorial Disclaimer: Editorial and user-generated content on this page is not provided or commissioned by the issuer. Opinions expressed here are the author's alone and have not been approved or otherwise endorsed by any financial institution, including those that are advertising partners.
Sours: https://www.supermoney.com/reviews/side-jobs/amazon-flex
You will also be interested:
Amazon Flex Reviews
Thanks for the new updates rolling out! I love that it's no longer draining my battery at record rates!! I fortunately the app shuts down now just after taking a picture of the delivered package. I have to open the app back up, wait for it to load the splashscreen, go back to the last delivery, hit travel to again, hit I've arrived again, acknowledge I'm at the correct delivery location, scan the package, place it back at the door/wherever, take another picture, and hope it doesn't close out again. I'm doing all this while standing on a stranger's doorstep and looking suspect as hell. If I'm lucky, it's not a locked apartment where I've already placed the package and left out of the door. If that happens, I have to go through the process of getting back inside the building in order to rescan. Yes I could call support, but I'd like to cya with the photo proof of delivery instead. Please fix that bug! Otherwise great updates. Can't wait for the filter to come my way!Thanks!
Sours: https://justuseapp.com/en/app/1454725763/amazon-flex/reviews
5284
5285
5286
5287
5288