Military Romance Scams: Are You a Target?
Are you dating or talking online to someone who says they are a military member? Have they asked you for funds or documents? You might be looking for true love, but chances are good that you are the victim of one of thousands of military scams conducted every day.
U.S. military officials have warned those involved in online dating to proceed with caution when corresponding with someone claiming to be a U.S. military member serving in Syria, Afghanistan or elsewhere.
Officials and websites like Military.com receive hundreds of questions or allegations a month from victims who state they got involved in an online relationship with someone who claims to be in the U.S. military but started asking for money for various false service-related needs such as transportation costs; communication fees; or marriage, processing or medical fees.
Victims of these online military scams often think they are doing a good deed by helping a military member. Instead, they have given their money to a scammer, sometimes losing thousands of dollars, with very low possibility of recovery.
The U.S. has established numerous task forces to deal with this growing epidemic. Unfortunately, the people committing these scams are often overseas -- using untraceable email addresses, routing accounts through numerous locations around the world and utilizing pay-per-hour Internet cyber cafes.
See examples of fake documents used by scammers.
Are you being scammed? Here's how to know.
Military Scams: What to Look For
There are a variety of words and phrases used by scammers to hook unsuspecting men and women into relationships. Here are some examples:
They say they are on a "peacekeeping" mission.
They say they are looking for an honest woman.
They note that their parents, wife or husband is deceased.
They say they have a child or children being cared for by a nanny or other guardian.
They profess their love almost immediately.
They refer to you as "my love," "my darling" or any other affectionate term almost immediately.
They tell you they cannot wait to be with you.
They tell you they cannot talk on the phone or via webcam for security reasons.
They tell you they are sending you something (money, jewelry) through a diplomat.
They claim to be in the U.S. military; however, their English and grammar do not match that of someone born and raised in the United States.
Military Romance Scams: Common Questions
Scammers tend to use similar stories to convince men and women that they have a legitimate need. Military.com regularly receives questions about these claims. Here are common answers to those questions:
Military members and their loved ones are not charged money so that they can go on leave.
No one is required to request leave on behalf of a military member.
A general officer will not correspond with you on behalf of military personnel planning to take leave.
A general officer will not be a member of an internet dating site.
Military members are not charged money or taxes to secure communications or leave.
Military members do not need permission to get married.
Military members do not have to pay for early retirement.
All military personnel have medical insurance for themselves and their immediate family members (spouse and/or children), which pays for their medical costs when treated at health care facilities worldwide. Family and friends do not need to pay their medical expenses.
Military aircraft are not used to transport privately owned vehicles.
Military financial offices are not used to help military personnel buy or sell items of any kind.
Member of the military deployed to combat zones do not need to solicit money from the public to feed or house their troops.
Deployed military personnel do not find large sums of money and do not need your help to get that money out of the country.
Military Scams: How to Avoid Them
You can avoid being taken for a ride by a military scam artist by practicing a few easy habits.
Never send money. Be extremely suspicious if you are asked for money for transportation costs, communication fees or marriage processing and medical fees via Western Union.
Do your research. If you do start an Internet-based relationship with someone, check them out. Research what they are telling you with someone who would know, such as a current or former service member. 
Communicate by phone. Be very suspicious if you never get to actually speak with the person on the phone or are told you cannot write or receive letters in the mail. Servicemen and women serving overseas will often have an APO or FPO mailing address. Internet or not, service members always appreciate a letter in the mail.
Fact-check. Many of the negative claims made about the military and the supposed lack of support and services provided to troops overseas are far from reality. Check the facts.
Don't use a third party. Be very suspicious if you are asked to send money or ship property to a third party or company. Often, the company exists but has no idea or is not a part of the scam.
Watch for African countries. Be very suspicious if the person you are corresponding with wants you to mail anything to an African country. While some U.S. troops are stationed there, they are few and far between. Someone claiming to be in a place where we have few troops is suspect. Many scams originate in Nigeria.
Watch for grammar. Be aware of common spelling, grammatical or language errors in the emails.
Be guarded. Be very suspicious of someone you have never met and who pledges their love at warp speed.
Military Romance Scams: How to Get Help
How do you get help if you are the victim of a military scam or think you have found a romance scammer posing as a military member?
Unfortunately, if you've given money to a scammer, you're unlikely to get it back since scammers are often located overseas and are untraceable.
You can, however, report it.
You can report the theft to the Internet Crime Complaint Center (IC3) (FBI-NW3C Partnership) on its website.
You can also report identity theft to the Federal Trade Commission. Your report helps law enforcement officials across the United States in their investigations. Report it online or by phone at ID-THEFT.
Finally, report Nigerian scams to the Economic and Financial Crimes Commission by email at [email protected]
Keep Up with the Ins and Outs of Military Life 
For the latest military news and tips on military family benefits and more, subscribe to Military.com and have the information you need delivered directly to your inbox.
Show Full Article
© Copyright Military.com. All rights reserved. This material may not be published, broadcast, rewritten or redistributed.
Sours: https://www.military.com/spouse/military-life/military-romance-scams-are-you-target.html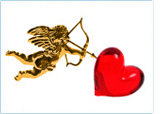 Not everyone using online dating sites is looking for love. Scammers create fake online profiles using photos of other people — even stolen pictures of real military personnel. They profess their love quickly. And they tug at your heartstrings with made-up stories about how they need money — for emergencies, hospital bills, or travel. Why all of the tricks? They're looking to steal your money.
As if all that isn't bad enough, romance scammers are now involving their victims in online bank fraud. Here's how it works: The scammers set up dating profiles to meet potential victims. After they form a "relationship," they come up with reasons to ask their love interest to set up a new bank account. The scammers transfer stolen money into the new account, and then tell their victims to wire the money out of the country. Victims think they're just helping out their soulmate, never realizing they're aiding and abetting a crime.  
Here are some warning signs that an online love interest might be a fake. They ask you to:
chat off of the dating site immediately, using personal email, text, or phone
wire money using Western Union or Money Gram
set up a new bank account
Did you know you can do an image search of your love interest's photo in your favorite search engine? If you do an image search and the person's photo appears under several different names, you're probably dealing with a scammer. And if the person's online profile disappears a few days after they meet you, that's another tip-off.
Here's the real deal: Don't send money to someone you met online — for any reason. If your online sweetheart asks for money, you can expect it's a scam.
Unfortunately, online dating scams are all too common. There may be tens of thousands of victims, and only a small fraction report it to the FTC. If this happens to you, please report it at ftc.gov/complaint — click on Scams and Rip-Offs, then select Romance Scams.
Scam Tags: Romance Scams
Sours: https://www.consumer.ftc.gov/blog//07/faking-it-scammers-tricks-steal-your-heart-and-money
Scammers are using new online platforms to take advantage of their victims, with dating and romance scams making up one fifth of losses across all scams reported to Scamwatch in
Australians reported almost 4, dating and romance scams in , with losses of more than $ million, and these numbers will be just the tip of the iceberg. Around per cent of reports resulted in a loss, with an average loss of more than $19,
Beyond traditional online dating websites, the highest losses were from romance scams originating on Instagram and Facebook. Conventional dating platforms, such as Tinder or Match.com, also had high losses.
A new trend emerging in was scammers increasingly turning to apps like Google Hangouts, or online games such as Words with Friends and Scrabble to con their victims.
"We've seen an increase in reports from people who did not originally seek an online relationship but have been caught up in a dating and romance scam," ACCC Deputy Chair Delia Rickard said.
"No longer are dating websites the only contact method for dating and romance scams, with an increasing number of reports coming from these emerging websites and apps."
"Romance scams are particularly devastating because not only are there financial losses, but there is also an emotional toll for the victim, which can have lasting psychological impacts on people," Ms Rickard said.
Scammers try to make their target fall in love with the persona they have created and quickly profess their love for the victim.
They will normally weave complicated stories about why they can't meet in person and ask the victim to send money or provide financial aid so they can travel to meet them.
While less common, there have also been instances of scammers meeting their victim in person and requesting money.
If the person sends money, the scammer will ask for more, and if they don't, the scammer may become aggressive or use guilt to manipulate their victim.
"If you're interacting with someone online, it's important to be alert and consider the possibility that the approach may be a scam," Ms Rickard said.
"Don't give out personal information, including your financial details, to anybody you haven't met in person, no matter who they say they are, and don't share intimate photos or use webcams in an intimate setting."
"Don't agree to carry packages internationally or agree to transfer money for someone else as you may be inadvertently committing a crime."
"If you become concerned by the conversation, such as if the person is asking for 'favours' or money, cease communication," Ms Rickard said.
People who think they may have provided their banking details to a scammer should contact their bank or financial institution as soon as possible.
They can also report a scam to the ACCC through Scamwatch, which offers further information on where to get help, and how to protect yourself from scams.
Facts and figures:
per cent of dating and romance scams occurred via social media and online forums.
The highest losses (over 33 per cent or $ million) occurred via social media.

Instagram was the most common social media website totalling per cent of dating and romance scam reports.
Facebook was the social media website that incurred the highest losses totalling per cent of all losses.

People aged 45–64 were most affected with reports and over $18 million in losses. This represents 63 per cent of total losses to dating and romance scams.
Women reported per cent ( reports) of all dating and romance scam reports, with the remainder per cent ( reports) made by men, and per cent (74 reports) did not specify gender.
Women reported the highest total losses of $ million ( per cent of all losses). Men reported $7 million or per cent of the total losses.
The majority of losses occurred via bank transfer, totalling per cent or almost $ million. This was followed by 'other payment' method such as iTunes, Steam and Google Play gift cards, which totalled $ million or per cent of all losses.
Dating and romance scams by most common websites/apps in
| | | |
| --- | --- | --- |
| Website/app | Reports | Losses |
| Other | | $6,, |
| Online dating site | | $7,, |
| Instagram | | $, |
| Facebook | | $2,, |
| Tinder | | $, |
| Skype | 90 | $, |
| Viber | 23 | $, |
| LinkedIn | 21 | $, |
| Twitter | 16 | $5, |
| eBay | 2 | $1, |

Top 12 social networking/websites/apps mentioned under 'other' in
| | | |
| --- | --- | --- |
| Website/Platform | Reports | Losses |
| Plenty of Fish | | $ |
| Google Hangouts | | $ |
| Zoosk | 70 | $ |
| Match.com | 50 | $ |
| Words with Friends | 38 | $ |
| Kik | 33 | $87 |
| eHarmony | 24 | $ |
| Badoo | 22 | $ |
| Bumble | 19 | $38 |
| Facebook/Messenger | 18 | $ |
| Snapchat | 10 | $ |
| Instagram | 8 | $ |
Sours: https://www.accc.gov.au/media-release/romance-scammers-move-to-new-apps-costing-aussies-more-thanmillion
Meet the scammers breaking hearts and stealing billions online - Four Corners
There's Plenty of Fish in the Sea… Including scammers: The Dangers of Online Dating Scams
There's Plenty of Fish in the Sea… Including scammers: The Dangers of Online Dating Scams
Many Americans are turning to the internet in order to search for love. Online dating and dating apps are the new wave of the future for both younger generations and older generations alike. And sadly the surge in online dating has also created a potential for scammers to target people looking for love.
When using dating apps, it is extremely easy to create fake identities using stolen images that a scammer can hide behind. In fact, in , almost 15, complaints categorized as romance scams or confidence fraud were reported to the FBI's Internet Crime Complaint Center unit, and the losses associated with those complaints exceeded $ million.
This scam can affect men and women of all ages because the scammer attempts to connect with their victims in a more personal way. Common scams these thieves use to exploit victims include asking for money for a family member with medical bills, claiming to be the victim of a robbery, or needing funds in order to meet or visit their significant other. Because these scammers have worked hard to fake an emotional attachment to their victim, it is obvious how someone could fall for the scam thinking that they are helping the person that they love.
So what can you do to help protect yourself from such scams? Tips from the Office of Consumer Affairs and Business Regulation include:
Limit how much personal information you share on your dating profile or via social media
Sharing financial information is an absolute no-no. But, what's not so obvious is that a scammer can look at your social media and use what they learn about you to gain your trust even quicker. For example, if you have a Facebook post of you going to a concert, and your online S.O. suddenly and unexpectedly brings up that they went to the same concert, they could be lying so you fall for them and believe you have shared interests. This isn't always a lie, but if it happens repeatedly after you post something specific, it's a red flag.
Watch out for early professions of love!
The scammers needs to be the only love in your life, so early in your conversations he or she may suggest switching communications off the dating site so that you can be exclusive. You can be skeptical about it! It's okay to not want to give out your number or personal email in your first few conversations.
A scammer might also confess intense feelings or love to you extremely quickly to help move things along. Trust your gut and be doubtful if something feels too fast.
Be wary if they start asking for money.
If your online love starts asking for money, that's a big red flag. They might start dropping hints weeks or months in advance, saying that they're worried about making rent, paying for a loved one's prescriptions, or how they wish they had enough money to travel to visit you. These sob stories can make you already sympathize with the scammer when they eventually ask for funds.
If you are considering sending your online date money, ask for as much details and proof as possible. For example, if they ask for money to buy a flight, ask for the travel dates and offer to buy it yourself instead of sending money (you can buy flight insurance in case they don't show). If this makes them defensive or angry, and they accuse you of not being loyal or trusting, do not back down.
Other tips:
Watch out for people with zero online presence other than the dating site. We're constantly warning people not to overshare, but in the age of social media, depending on your age, it may be unusual to have no online presence. If it's obvious that their social media accounts were recently created and have little to no detail or pictures of them and their friends/family, be wary.
Pay attention to the details. If they claim to live in a major city, do their pictures, stories, and hobbies align? Did they recently claim to travel to London but then say they were in Paris? It could be that they're jetlagged….it could also be that they're lying.
If you're unsure if their accounts are fishy or not, show their account to a friend or family member and ask for their thoughts.
If you do accidentally fall for a scam, cease communication and report the scam to the local police, the FBI, the FTC and the dating service. If you are looking to have your money returned to you, make sure you keep records of your messages (text, email, on the dating app, etc.), so that the police or FBI can investigate and try to track the scammer.
Online dating sites typically have the ability to monitor and remove members who are behaving inappropriately on the site or are suspected of scamming other users. If you suspect that your online date is a scammer, report him or her to the dating service.
In general, when looking for love online, use common sense when it comes to sharing information with your matches. If your match seems shady, too good to be true, cannot meet in person, or chooses only to message instead of calling or video calling, he/she is likely not the one for you!
If you have additional questions, contact the Office of Consumer Affairs and Business Regulation by calling our Consumer Hotline at () , or toll-free in MA at () , Monday through Friday, from 9 am pm. Follow the Office on Facebook and Twitter, @Mass_Consumer. The Baker-Polito Administration's Office of Consumer Affairs and Business Regulation along with its five agencies work together to achieve two goals: to protect and empower consumers through advocacy and education and to ensure a fair playing field for Massachusetts businesses. The Office also oversees the state's vehicular and customized wheelchair Lemon Laws and Arbitration Programs, Data Breach reporting, Home Improvement Contractor Programs and the MA Do Not Call Registry.
Tags: boyfriend, couple, dating, girlfriend, identity theft, internet, love, marriage, online, online dating, personal information, romance, scams
Sours: https://blog.mass.gov/consumer/massconsumer/theres-plenty-of-fish-in-the-sea-including-scammers-the-dangers-of-online-dating-scams/
2018 pof scammer list
Dating & romance
Scammers take advantage of people looking for romantic partners, often via dating websites, apps or social media by pretending to be prospective companions. They play on emotional triggers to get you to provide money, gifts or personal details.
How this scam works
Dating and romance scams often take place through online dating websites, but scammers may also use social media or email to make contact. They have even been known to telephone their victims as a first introduction. These scams are also known as 'catfishing'.
Scammers typically create fake online profiles designed to  lure you in. They may use a fictional name, or falsely take on the identities of real, trusted people such as military personnel, aid workers or professionals working abroad.
Dating and romance scammers will express strong emotions for you in a relatively short period of time, and will suggest you move the relationship away from the website to a more private channel, such as phone, email or instant messaging. They often claim to be from Australia or another western country, but travelling or working overseas.
Scammers will go to great lengths to gain your interest and trust, such as showering you with loving words, sharing 'personal information' and even sending you gifts. They may take months to build what may feel like the romance of a lifetime and may even pretend to book flights to visit you, but never actually come.
Once they have gained your trust and your defences are down, they will ask you (either subtly or directly) for money, gifts or your banking/credit card details. They may also ask you to send pictures or videos of yourself, possibly of an intimate nature.
Often the scammer will pretend to need the money for some sort of personal emergency. For example, they may claim to have a severely ill family member who requires immediate medical attention such as an expensive operation, or they may claim financial hardship due to an unfortunate run of bad luck such as a failed business or mugging in the street.  The scammer may also claim they want to travel to visit you, but cannot afford it unless you are able to lend them money to cover flights or other travel expenses.
Sometimes the scammer will send you valuable items such as laptop computers and mobile phones, and ask you to resend them somewhere. They will invent some reason why they need you to send the goods but this is just a way for them to cover up their criminal activity.  Alternatively they may ask you to buy the goods yourself and send them somewhere. You might even be asked to accept money into your bank account and then transfer it to someone else.
Warning - the above scenarios are very likely to be forms of money laundering which is a criminal offence. Never agree to transfer money for someone else.
Sometimes the scammer will tell you about a large amount of money or gold they need to transfer out of their country, and offer you a share of it. They will tell you they need your money to cover administrative fees or taxes.
Dating and romance scammers can also pose a risk to your personal safety as they are often part of international criminal networks. Scammers may attempt to lure their victims overseas, putting you in dangerous situations that can have tragic consequences.
Regardless of how you are scammed, you could end up losing a lot of money. Online dating and romance scams cheat Australians out of millions every year. The money you send to scammers is almost always impossible to recover and, in addition, you may feel long-lasting emotional betrayal at the hands of someone you thought loved you.
Warning signs
You meet someone online and after just a few contacts they profess strong feelings for you, and ask to chat with you privately. If you met on a dating site they will try and move you away from the site and communicate via chat or email.
Their profile on the internet dating website or their Facebook page is not consistent with what they tell you. For example, their profile picture looks different to their description of themselves, or they say they are university educated but their English is poor.
After gaining your trust – often waiting weeks, months or even years – they tell you an elaborate story and ask for money, gifts or your bank account/credit card details.

Their messages are often poorly written, vague and escalate quickly from introduction to love.

If you don't send money straight away, their messages and calls become more desperate, persistent or direct. If you do send money, they  continue to ask you to send more.
They don't keep their promises and always have an excuse for why they can't travel to meet you and why they always need more money.
Protect yourself
Never send money to someone you haven't met in person.

Always consider the possibility that the approach may be a scam, particularly if the warning signs listed above appear. Try to remove the emotion from your decision making no matter how caring or persistent the 'prospective partner' is.
Do an image search of your admirer to help determine if they really are who they say they are. You can use image search services such as Google or TinEye.
Be alert to things like spelling and grammar mistakes, inconsistencies in their stories and others signs that it's a scam like their camera never working if you want to Skype each other.
Be cautious when sharing personal pictures or videos with prospective partners, especially if you've never met them before. Scammers are known to blackmail their targets using compromising material.
If you agree to meet a prospective partner in person, tell family and friends where you are going. Scamwatch strongly recommends you do not travel overseas to meet someone you have never met before. Consider carefully the advice on www.smarttraveller.gov.au before making any plans.
Be wary of requests for money. Never send money or give credit card details, online account details, or copies of important personal documents to anyone you don't know or trust.
Avoid any arrangement with a stranger that asks for up-front payment via money order, wire transfer, international funds transfer, pre-loaded card or electronic currency, like Bitcoin. It is rare to recover money sent this way.
Do not agree to transfer money for someone else: money laundering is a criminal offence.
Be very careful about how much personal information you share on social network sites. Scammers can use your information and pictures to create a fake identity or to target you with a scam.
Have you been scammed?
If you think you have been scammed, report it to the website, app, or social media site where the scammer first approached you. Let them know the scammer's profile name and any other details that may help them to stop others being scammed.
If you think you have provided your account details to a scammer, contact your bank or financial institution immediately.
We encourage you to report scams to the ACCC via the report a scam page. This helps us to warn people about current scams, monitor trends and disrupt scams where possible. Please include details of the scam contact you received, for example, email or screenshot.
We also provide guidance on protecting yourself from scams and where to get help.
Spread the word to your friends and family to protect them.
More information
Phishing
Phishing scams are attempts by scammers to trick you into giving out your personal information such as your bank account numbers, passwords and credit card numbers.
Identity theft
Identity theft is a type of fraud that involves using someone else's identity to steal money or gain other benefits.
Inheritance scams
These scams offer you the false promise of an inheritance to trick you into parting with your money or sharing your bank or credit card details.
Unexpected money scams
Unexpected money scams involve someone overseas offering you a share in a large sum of money or a payment on the condition you help them to transfer money out of their country.
Sours: https://www.scamwatch.gov.au/types-of-scams/dating-romance
How to Avoid Plenty of Fish Romance Scams!
Meet the scammers: Could this be your online lover?
Email
Updated May 31,
These are the foot soldiers in a global scamming enterprise that's breaking hearts and stealing billions of dollars.
In a tiny flat in Ghana, in west Africa, an aspiring entrepreneur trawls Facebook for divorced and widowed women on the other side of the world.
The year-old, who calls himself Kweiku, is searching for 'clients' — scammer parlance for victims who can be conned online into sending money.
For Kweiku, romance scams are a transaction, not a crime.
"A client is somebody, a business partner who brings you money, that's why you use the word client," he told Four Corners.
"Some are divorced and some — their husbands are now dead."
Kweiku sells perfume on the streets of Ghana's capital, Accra, to maintain a meagre income between Western Union transfers from a woman he seduces online.
He poses as a US soldier called 'Johnny', an online persona built on stolen photos, fake ID and stock scripts with storylines about urgent emergencies that can be solved with cash.
"Sometimes I'm in Palestine, sometimes I'm in Iraq and we are helping keep peace in that country because there's a war going on," he said.
"That's my main occupation — online. I want somebody to be my lover, my fiance."
Kweiku's current target is a Mexican widow in the US. He considers her a prize client.
"She can't really hear that I don't have an American accent because she's not really a white person," he said.
"She doesn't have the education and she's not fluent in English, so I was lucky enough to meet somebody who wasn't.
"I proposed to her, and we were getting along but I wanted some capital, so I asked her for money. In all, I think she sent me about $2,"
While the Four Corners team is filming, Kweiku returns a missed video call from the woman and blocks his webcam with his finger so she can't see him.
"I'm trying to video chat with you so you can see me but the camera is not working properly," he tells her in a faltering American accent.
The conversation switches gears between declarations of love, sex talk and insistent requests for gifts and money.
"I really want to come around this Christmas and see you," he says.
"What about the plane ticket?" the woman asks.
"My friend booked the flight ticket and I'm not hearing from my friend anymore. It's really hard times here baby," he tells her.
As the talk turns intimate, Kweiku shuts the call down.
"She was in bed now, wanting to have sex, and she was trying to get naked and all that," he said.
"She wanted to see me. Sometimes I feel like, wow, this lady, she's really in some misery or pain because she really wants to see me and she can't see me.
"She's falling in love with the voice because it's the same voice that I proposed to her, it's the same voice that I tell her she's beautiful and it's the same voice when I'm making love to her."
Kweiku's friend 'Skidoo' introduced him to the scamming business. He believes he knows the way to a woman's heart and her bank account.
"Women like men who are caring," Skidoo said.
"If you're not giving them money, you always call them: 'How you doing? I wanted to check on you. Have you eaten all the stuffs?' Like pampering that way.
"She's online looking for a partner. Maybe it's been long since she met someone like that, it's been a long time since someone pampered her. It's been long since someone told her sweet things, you understand."
In a packed internet cafe in a commercial town west of Accra, we find teenage boys and young men in front of every screen, logged in on dating sites under names like Jessica, Mary and Jennifer.
The teenagers, known in Ghana as 'cafe boys' or 'browsers', are searching for middle-aged and elderly men in the US, Australia and Canada, and luring them to chat on Google Hangouts.
Mohamed, 19, is exchanging messages online with a grey-haired man in Australia.
"We just come here, we just get some money from the white mans to get some food to eat," he said.
"Some of them can give you $US2,, maybe you tell him you want $US5, or 5, pounds or $5, Australian."
"Wanna play now? I'm horny," the Australian man writes to him. "Wife is late home tonight, I will be here waiting for you."
"He wants to play video cam with me to do fun, sex stuff and other things," Mohamed tells Four Corners.
"He shows me himself naked, full naked. And I will make sure to make him happy, like he will fall in love with me."
Mohamed tells Four Corners he has been doing this since he was 16 to make a living, or sometimes just to earn credit for his phone.
"Hi babe, just got home and have topped you up with 90 cedis ($24)," the Australian writes. "That should cover for us to play again as well. cant wait for you to come on line."
Each time they "play", Mohamed tells his targets his webcam is broken and instead sends videos of the woman he claims to be.
The Australian man has been sending webcam equipment to Ghana so he can finally see and hear her live.
"Did you get the mic I sent?" the Australian writes. "No more playing me a video I thought we were in the beginning of something long term."
It's time for Mohamed to find a new client.
Ghana has more phones than people. With high youth unemployment and cheap internet, online fraud is booming.
"It's widespread," says Ghana Police cybercrime unit director Dr Herbert Gustav Yankson. "It's lucrative, low-risk and it's increasing every day."
Entrepreneurs are capitalising on the scam industry.
At a shrine on the outskirts of Accra, businesswoman and celebrity fetish priestess Nana Agradaa casts spells for her customers to help them make money.
Nana Agradaa takes cedis ($26) a session from cafe boys to deliver them the power to manipulate their victims.
We watch as Nana Agraada invokes her spirits in front of a wooden idol, covered in photos of westerners which have been brought to her by cafe boys.
She chants, spits schnapps and pours talcum powder on her idols, as she demonstrates one of her most popular incantations with an assistant.
"He brought some white people to me," she said.
"The boy wants them to send him some amount because he has been asking for money but they have not paid the money.
"So I give him some soap to go and use, so when he's using it to bath, he will say anything that he wants the white lady or the white man to do for him."
Superstition runs deep in Ghana and many believe scammers rely on juju, or magic.
"I hear that there is some spiritual powers that they use," said Dr Yankson, from the Ghana Police.
"Sometimes I'm tempted to believe so, my friend."
Cafe boys like Mohamed, Kweiku and Skidoo are the bottom feeders in a global enterprise which has spread from nearby Nigeria.
"Those who indulge in this as the perpetrators — most of them are unemployed," Abu Issah, acting head of prosecutions at Ghana's Economic and Organised Crime Office (EOCO), told Four Corners.
"But they are very intelligent because it takes someone with an intellect to sit down and even fancy how to get into this activity and to hoodwink someone."
The FBI reports formidable crime organisations which originated in Nigeria have spread to more than 80 countries and are making billions of dollars a year from scams alone.
According to EOCO's Abu Issah, the cafe boys are ready prey for the global syndicates which have taken hold in Ghana.
"The big guys make millions of dollars," he said.
"We have Nigerian nationals and other West African nationals who come here — and definitely they have their Ghanaian collaborators — and they share ideas, making it so sophisticated even to track down.
"The big fishes send the small boys on an errand to undertake preliminary activities for them and when they give them the feedback as to the victim they've got in touch with, they clamp down on them.
"So they graduate from the little boys to the big guys in town."
This is how, in some cases, victims of romance scams are traded among criminals to be used in much larger crimes, including drug trafficking and money laundering.
Just like in Ghana's internet cafes, scammers gather online to trade skills, knowledge and fake identities in a vast black market operating on Facebook.
In public Facebook groups, fraudsters share scripts, called "formats", to run their scams.
There are day-by-day formats for every scam: among the hundreds found by Four Corners were military formats, sick mother scripts, lotto formats, gay sex chat formats, sugar daddy formats and "trust and love" scripts.
Scammers advertise Facebook profiles, stolen photos of military personnel and photo doctoring skills for fabricating IDs and even medical emergencies.
In secret groups on Facebook's instant messaging service, WhatsApp, we found scammers sharing tips on mimicking American accents and female voices.
In the WhatsApp groups, criminals advertised Australian bank accounts to launder money and buyers offered to send gifts to Australian romance scam victims.
Scamming can pay well and for Skidoo, it's a brutal bottom line: West African fraudsters are taking what is owed to them.
"It might be somehow painful seeing someone who is old enough to be your mother going through that but the bottom line still remains, we've got to survive," he said.
"The white people, they came down here to colonise us, took what belongs to us.
"They sent our great-great grandfathers there, mistreated them, treated them like slaves, they did a lot of harm to them. They've done us bad before and we think it's time to pay them back."
In Kweiku's flat, we find a book, Think and Grow Rich by Napoleon Hill, in which his goals are scrawled on the inside cover:
"Target — desire: I must get 25, cedis [$6,] by the end of November
"Purpose/goal: 1. Buy a land of my own.
"2. Rent a store and make it a perfume shop.
"Help me Lord! Thank you Lord!"
Kweiku also dreams of becoming an Afrobeats star.
At an outdoor concert in Accra, hundreds of young Ghanians have gathered to dance, listen to music and party.
Kweiku takes to the stage in front of a small crowd to perform.
"In 20 years, I want to become a big musician worldwide, a businessman and employ the youth so I can create jobs for the youth because that is the main thing that is holding us back," he said.
"That's why we are indulging ourselves in this scamming and all that."
For Kweiku, romance scam victims are legitimate stepping stones to his future.
"Sometimes you will be talking to the person and you can even feel pity for that person: 'wow, this person, she's crying and all that,'" he said.
"We feel pity, but you too, you need money."
Watch Meet the Scammers on Four Corners tonight at pm on ABC TV and iView.
Credits
Reporter: Sean Rubinsztein-Dunlop
Producer: Lesley Robinson
Digital Producer: Brigid Andersen
Digital Design: Georgina Piper
Topics:fraud-and-corporate-crime, internet-culture, ghana
First posted February 11,
Sours: https://www.abc.net.au/news//ghana-meet-the-scammers/
You will also like:
Looking to start a new relationship? For some, that may mean meeting a new love interest online. Word to the wise: sometimes it's best to lead with your head and not your heart.
Millions of Americans use dating sites, social networking sites, and chat rooms to meet people. And many forge successful relationships. But scammers also use these sites to meet potential victims. They create fake profiles to build online relationships, and eventually convince people to send money in the name of love.
The Federal Trade Commission receives thousands of reports each year about romance scammers who create fake online relationships only to steal their victims' money.
Unfortunately, an online love interest who asks for money is almost certainly a scam artist.
The FTC's new infographic, developed with the American Bankers Association Foundation, lists common signs of online dating scams and what to do if someone you meet online asks you for money.
Below are some tips to identify a real romance versus a scammer cruising for a target.

Please share this information with others. Victims may be embarrassed to talk about their experiences, but you can help. A simple phone call, email or text, saying "Look what I just found" and sharing this information may make a difference in someone else's life.
Scam Tags: Romance Scams
Sours: https://www.consumer.ftc.gov/blog//02/has-online-love-interest-asked-you-money
4841
4842
4843
4844
4845