How To Watch Local Network Channels Without Cable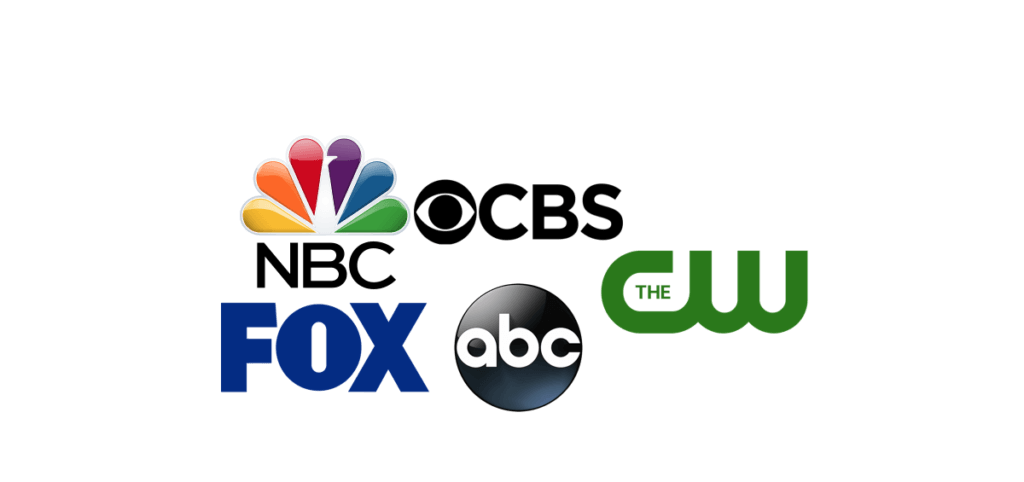 When it comes to watching TV, most TV shows people watch are on broadcast TV networks like CBS, ABC, FOX, NBC, etc. TV shows on those networks are consistently in the Nielsen ratings top 10. This article explains in detail how to watch your local broadcast networks by streaming them live online or watching them live over the air with a TV antenna.
Free Local TV
Cable TV doesn't want you to know this, but local broadcast TV networks are available over the air simply using a TV antenna. In fact, today's antenna TV has a better picture than cable. Nowadays, TV signals are digital, so you need a TV made after 2007 with a digital tuner.
Every TV I encounter can make use of a TV antenna. To make sure yours does, look for a coaxial port on the back or side of the television. If your TV is digital, then there will be a label with the letters "HD," "ATSC," "HDTV," or other words indicating the TV has a digital tuner. If your TV is not digital, you can convert it using a digital converter box.
Once you have a "digital ready" TV, all you need to do is install a TV antenna. Antenna companies use the term "digital antenna," but that is just a marketing term. Any antenna can pick up the signal. It's the turner inside the TV's ability to read that digital signal that matters. You could use an antenna from the 1950s, and if the TV is digital (which mostly all made after 2007 are), you can use it.
While there are many different types of antennas, and finding the perfect one requires some research, generally, if you live in a city or the suburbs, you can grab a $25 Flat TV antenna. The free return policy makes it no risk. If it doesn't get the channels you want, you can return it for your money back. If the flat antenna doesn't perform to your expectations, then check out the following instructional guides for more details on over-the-air TV.
Streaming Local Channels Free
I understand that not everyone wants to use an antenna. Many are looking to steam their local channels. The streaming service Locast used to be the best option for streaming local networks free. Unfortunately, Locast suspended operations after losing a court decision to ABC, CBS, Fox, and NBC. While there isn't a long-term solution to steaming these local solutions, you could take advantage of free trial options from the services in the list below. They all stream local network channels in TV markets across the US if you need a more short-term solution to watch something on local channels now.
More details and information on these services are provided in the next section.
Streaming Services With Local Channels
If you don't want to use an antenna, there are several ways to stream your local network channels. The best options to stream local ABC, NBC, Fox, and CBS are Hulu + Live TV and YouTube TV. They both offer a way to live stream major broadcast networks in nearly every market in the US. Other options to watch local channels are DIRECTV Stream and FuboTV. However, they don't cover as many markets. Lastly, Paramount+, Sling TV, and Vidgo stream some of the big 4 local broadcast networks in some parts of the country.
We break down the local channel offers of each of these services in the sections below.
Local Channels on Hulu Live TV
Did you know Hulu streams Live TV? Hulu's Live service currently streams live ABC, NBC, FOX, CBS, in nearly every TV market, along with the CW in quite a few markets as well. You can check your zip code with Hulu to see which local channels are available in your area. It will also tell you which cable channels are available! You can get live FOX, CBS, ABC, and NBC in most U.S. These are the same local affiliate networks you see over the air and on cable TV.
They also stream just about every channel you can find on pay TV. There is no contract so that you can cancel at any time. Hulu's Live TV service is much cheaper than cable, starting at just $64.99 per month. That also includes Hulu's massive on-demand streaming library.
Hulu+live TV is supported on Roku, Fire TV Devices, Apple TV, Chromecast, Xbox One, iOS, Android, and more. You can find more information on the service in our Hulu review, along with a listing of all your local channels on Hulu.
Local Channels on YouTube TV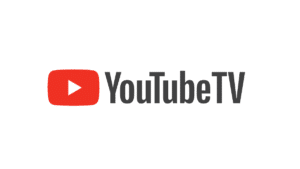 YouTube TV is an equally great option for watching live ABC, CBS, Fox, The CW, and NBC. You can check your Zip Code on Youtube TVs Website to make sure those channels are available in your area. They are also one of the only live services to offer PBS in their channel lineup.
YouTube TV is also a top service for watching local and cable channels live online. The service costs $64.99 per month with no contract, so that you can cancel at any time. Youtube TV supports Android, iOS, Apple TV, Fire TV, Chromecast, and more. The YouTube TV app isn't available on Roku. However, users can use YouTube TV through the YouTube app on Roku devices. You can see our in-depth review of YouTube TV for more information on their service.
Local Channels on Fubo TV

FuboTV offers live local Fox, ABC, NBC, and CBS in select markets. This service also includes networks known for sports like FS1, FS2, beIN Sports, NBCSN, BTN, and more. You can see what's available at FuboTV through this 1-week free trial. We cover this streaming service in-depth in our Review of FuboTV.
FuboTV is available on major platforms, including AppleTV, AndroidTV, Roku, and Amazon FireTV. The price of their "Family Plan" is $64.99 per month after the free trial. That includes a cloud DVR with 250 hours of storage and the ability to watch on 3 devices at once.
DIRECTV Stream Local Channels
DIRECTV Stream is another streaming service that offers local channels in most TV markets in the United States. The service offers live ABC, NBC, FOX, CBS, The CW, and more for a price of $69.99 per month. A subscription to DIRECTV Stream includes:
watch 3 streams simultaneously per subscription
a cloud-based DVR
channels like Freeform, AMC, HGTV, Discovery, and more
supported on AppleTV, Android TV, Roku, Amazon FireTV, and more
You can check out everything this service offers by taking a look at their promo page or read about it in our DIRECTV Stream review.
More Limited Options
Sling TV offers only local FOX and NBC in select markets if you subscribe to Sling TV's "Blue" channel package. You can watch Sling TV on Windows and Mac PCs and laptops, Android and iOS devices, Roku, Amazon Fire TV, Nexus player, Xbox One, 4th Generation Apple TV, Chromecast, and more. To find out more about what Sling TV offers and more information about Sling TV device compatibility, check out this detailed review of Sling TV. Sling offers a 3-day free trial.
Paramount+ provides the local live CBS broadcast markets across the U.S. Check the link to see if the live local feed is available in your area. If interested, you can check out this free trial to Paramount+.
Vidgo streams Fox and ABC in around 100 markets around the country but doesn't offer NBC and CBS. Vidgo is supported on available on Android, iOS, Roku, Apple TV, Fire TV. You can also stream the service on up to 3 devices at the same time. We have the full details in our guide to Vidgo's live streaming service. They do offer a 3-day free trial, which you can cancel within the first three days at no charge.
Watch Local Channels on Roku and Amazon Fire TV
Obviously, if you chose to use Hulu, YouTube TV, or other live TV streaming service to watch your local broadcast channels, you can download the app to your streaming device and watch local TV. However, if you decided to go with a TV antenna, we need to go into more detail.
If you have a Roku TV instead of the standalone Roku device, a "TV Antenna" Roku app reads input from the coaxial port on your Roku TV back. Connect your TV antenna to the port and turn on the TV Antenna app. You will have access to a program guide and all the channels your antenna receives. Amazon Fire Smart TVs have similar functionality.
If you don't have a Roku TV but a Roku device, you may still be able to use an antenna. However, you will need some additional hardware. Here are two solutions.
Tablo DVR – This is a DVR for your TV antenna. Your antenna plugs into Tablo DVR, and the Tablo plugs into your home router. From there, you can use the Roku table app to manage the DVR, watch live TV, and set recordings. Read more in our review of DVRs for your TV Antenna.
HDHomeRun Connect Duo – This device is not a DVR. It connects to your router via ethernet. You then connect a TV antenna to the HDHomeRun, and the TV signal is available on your home network through the HD HomeRun Roku app. This device is available through Amazon.
Of course, you can always hook the antenna to your TV, switch your TV input to Roku for streaming, and "TV Antenna" to watch live TV. These solutions are more for the convenience of access to live TV through your Roku menu.
Watch Prime Time Network TV Online
If you aren't in a market where the streaming services listed above offer live local channels, they still stream content on demand. While you won't have local news, it will cover a lot of prime-time network TV. They all provide free trials and no contract, so there is no risk to try them.
Stream Network Shows On-Demand
Another way to catch primetime network television is Hulu On-Demand, NBC Peacock, and Paramount+. This combination will provide several hit primetime shows on CBS, ABC, NBC, FOX, and The CW. You can give Hulu a try to see if you like the service. If you're looking for PBS shows, you can watch through the PBS app. It is available on almost any device.
While Paramount+, Hulu, and the PBS app is supported on most browsers, tablets, and smartphones, you probably want to watch these shows on television. To do that, all you need is a streaming device like Roku.
These devices connect to various video services over the internet using apps (also known as channels.) They then stream the video directly to your TV.
Watch Free with Network TV Apps
While you typically can't stream your local network through the apps below, they offer some free content. In most cases, the latest seasons of primetime shows are available to watch through these apps free. However, while there is free content, don't expect them to have everything you want to watch available.
NBC App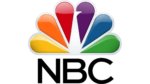 You can watch several NBC Shows using the NBC app or at NBC.com. They make you wait 8 days before watching the most current episode, but the full-length episodes are available for the current shows free on most streaming devices. You just need to search your devices channel store for the NBC App.
Current episodes for the following show's latest season were available through the NBC app: American Ninja Warrior, Connecting…, Dateline NBC, Ellen's Game of Games, This Is Us, Transplant, The Voice, The Wall, and Weakest Link.
ABC App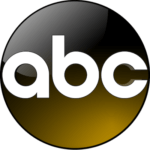 While the ABC app requires a TV provider login for some content, current episodes of ABC shows available free. A "lock" symbol identifies which episodes require you to link your participating TV provider account. However, Locked episodes for most shows will become available to watch without signing into your participating TV provider account 8 days after the episode first airs on TV.
I checked, and you can watch the latest episode of the following shows eight days after airing on ABC: 20/20, America's Funniest Home Videos, American Housewife, The Bachelorette, Black-ish, Card Sharks, Celebrity Family Feud, The Con, The Conners, Dancing with the Stars, Emergency Call, The Goldbergs, The Good Doctor, Grey's Anatomy, Match Game, Press Your Luck, Station 19, Supermarket Sweep, and Who Wants to Be a Millionaire.
The shows look to keep at least the last 5 episodes available free. You can download the app to your mobile or streaming device or watch on ABC's website.
Fox App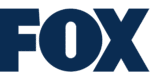 The Fox Now app does have many programming online for free, but it appears they delay current episodes if you don't have a valid cable or satellite TV account. Some shows seem that they are on more of a delay than others. However, there is a method to the madness.
Generally, without a TV provider, new episodes of returning FOX shows (i.e., shows that have been on the air more than 1 season), unlock 8 days after they air on TV. In some cases, only the most recent 5 episodes will be available free. So you can watch the latest episodes of The Simpsons and The Masked Singer. However, new shows like LA's Finest will be locked without a TV provider.
The Fox Now App is available on most streaming platforms.
CBS App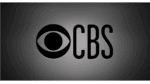 You can watch several CBS Shows using the CBS app or at CBS.com. There may be a bit of confusion on which shows are available on THe CBS vs their premium Paramount+ service, but the full-length episodes are available for the current shows free on most streaming devices. You just need to search your devices channel store for the CBS App.
Current episodes for the following show's latest season were available through the CBS app: NCIS, The Equalizer, Clarice, and more. New episodes appear the day after they air on CBS and generally are available free for a few weeks before moving over to Paramount+.
The CW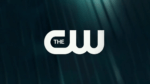 The CW is great when it comes to watching broadcast TV online. They have up-to-date full-length episodes of "Arrow," "Supernatural," "The Flash," and more. Most of their shows are available soon after airing. The CW app is available in the channel store of most streaming devices.
PBS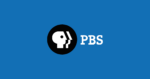 PBS also does a great job of providing online content. You can stream the live feed of the local PBS member station in over 125 TV markets. See our guide to watching PBS online for details. Many Full-length episodes of PBS shows are available for free at PBS.com.
Looking For a Specific Local Network
If you are in a specific live local network, then check out the channel-specific articles below
For information on watching other TV channels online check out: How To Stream Specific TV Channels
If this article didn't answer your specific question, head over to our Home Page! It will guide you to affordable internet providers, streaming services to meet your needs, information on antennas, and many more tools and resources to help you save money on TV and Internet access.
For tips and tricks on cutting the cord and other tech topics be sure to join our Facebook Page.
Join Millions of Cord Cutters
*
Disclosure: Grounded Reason is supported by a small commission for purchases made through some product links on this website. We do not accept compensation from companies attempting to sway our review of products.
Filed Under: How To Watch TV By Channel Last Updated
Sours: https://www.groundedreason.com/watch-local-channels-without-cable/
Best live TV streaming service: YouTube TV vs. SlingTV vs. Hulu vs. FuboTV and all the rest
As cord-cutting becomes more popular, TV networks have responded by bringing their popular cable channels to the internet. That means you no longer need expensive satellite or cable TV service to watch local news, sports, and your favorite shows.
But with all this competition comes more confusion. Between Sling TV, YouTube TV, Hulu + Live TV, and others, cord-cutters have a lot to think about. Each service has its own quirks and caveats, and their channel lineups (and increasingly, their prices) are constantly in flux.
We created this guide to make your decision easier. It compares the features of all the current live TV streaming bundles, lists which devices each one supports, provides a full side-by-side channel list, and provides our bottom-line recommendations. It also shares the latest live TV streaming news, and links to our in-depth reviews, where you can learn more about how each bundle works. 
Updated May 19, 2021 to add our Paramount+ review. There's more to this streaming service than Star Trek and The Stand—including a smattering of movies from Paramount Pictures. But not a lot more.
[ Further reading: The best media streaming devices ]
Best TV streaming service 
YouTube TV may not meet every cord-cutter's needs, but even at $65 per month, we think it's the best path to local stations, live news, national sports, and a broad selection of entertainment channels. It also includes cloud DVR service that can record an unlimited number of programs for up to nine months. If you're looking to replace cable TV with something cheaper, this is still your safest bet. 
Runner-up
What sets Hulu's $65-per-month live TV bundle apart from others is its inclusion of Hulu's on-demand service (normally $6 per month), which includes a large catalog of network shows, plus originals such as The Handmaid's Tale and Castle Rock. Hulu's interface can be busy, but it ties everything together in a way that encourages discovery, and the service is extendable with more DVR storage and additional simultaneous streams—if you're willing to pay.
Best TV streaming service for sports fans: AT&T TV
At $85 per month for its "Choice" package, AT&T TV is not a particularly great deal for cord cutters, but as of this writing, it's the only way to get regional Fox Sports (soon to become Bally Sports) channels or the YES Network without cable or satellite TV service. It also includes NBA TV and MLB Network for good measure.
Sports fans served by regional NBC Sports networks are in luck here, as they can instead opt for cheaper services including YouTube TV, Hulu + Live TV, and Fubo TV (all starting at $65 per month). Otherwise, AT&T TV wins simply by covering local sports in most markets.
Best family-oriented streaming service 
Despite some initial bugs, Disney+ looks like a serious contender with its clean, easy interface and an impressive amount of content aimed at families, kids, and anyone with a penchant for nostalgia.
Fans of the Star Wars saga might be interested in checking out Disney's new service just to watch The Mandalorian, but there's plenty of other great content to be had here, drawing from Disney's own deep and broad library of movies and TV shows. We've reviewed the first five of the shows originally developed for Disney+ and came away impressed.
Other options to consider
Sling TV is an intriguing option if you're using an antenna to get local channels, because it doesn't include much local coverage on its own. As such, its starting price of $35 per month is a lot lower than other bundles, and you can add channel packs that otherwise might be cost-prohibitive. On the downside, integrating local over-the-air channels with the Sling app requires extra hardware. Also, some channels—such as regional Fox Sports networks—aren't available with Sling TV at all.
Apple TV+ Apple is one of the most cash-rich companies on the planet, and it has sunk a ton of money into developing its first streaming TV service, which launched in November 2019. The service is one of the least expensive at just $4.99 per month, but there's not a lot of content in these early days, and there isn't much that impressed our critic.
FuboTV is a $65-per-month that once marketed itself as sports-centric. In recent years, however, its channel mix has become more like that of its competitors, most notably with the addition of ESPN, Disney, and ABC channels. Still, its lack of WarnerMedia-owned channels such as TNT and TBS leaves some sporting events out of reach.
Philo is the biggest bundle you can get with no sports channels. As such, it only costs $20 per month, with channels from AMC, Viacom, Discovery, and A&E. Philo is a fine supplement if you can get prime-time shows and sports from an antenna.
Frndly TV offers about a dozen channels for $6 per month, most notably the Hallmark Channels and The Weather Channel. If those channels are missing from whatever larger package you've chosen, this might be a great supplement.
Live TV streaming features and channel guide
Ready to dig deeper? Below you'll find even more information to help make your decision.
Let's start with local channels. In certain markets—especially those outside of cities—live feeds may not be available due to ongoing rights negotiations with local broadcast affiliates. In lieu of those local feeds, most streaming bundles offer prime-time on-demand programming from whatever major broadcast networks they carry. (The sole exception is YouTube TV, which has opted to stay out of markets where it can't offer live local coverage.)
To see which local stations are available in your area, visit the websites for Sling TV, AT&T TV Now, Hulu with Live TV, FuboTV, and YouTube TV.
Here's a rundown of which bundles work on each major streaming platform (click to enlarge to a readable size):
As for features, the following chart shows how each live TV streaming service compares on DVR, simultaneous streams, ad-skipping, out-of-home access, and more:
And here's a chart showing all the channels you can get through TV streaming bundles, along with the minimum price you'll need to pay to get each one. If you see a "+" sign, that means the price is in addition to the cost of a base package. It's a large chart that you can click to zoom into so that it's more readable.
Our TV streaming bundle reviews
For deeper dives into each streaming bundle, check out the reviews below.
Because online services are often iterative, gaining new features and performance improvements over time, this roundup is subject to change in order to accurately reflect the current state of the service. Any changes to text or our final review verdict will be noted.
Note: When you purchase something after clicking links in our articles, we may earn a small commission. Read our affiliate link policy for more details.
YouTube TV doesn't have every channel for everyone, but it's still the best streaming bundle for most people.

Pros

Solid mix of channels for the money
Includes DVR with no storage limits
Easy-to-understand app design

Cons

Still not available in some markets, or on Amazon Fire TV devices
Ad-riddled on-demand videos can override DVR
Some channels don't support 60-frames-per-second video yet

Despite some initial bugs, Disney+ looks like a serious contender with its clean, easy interface and an impressive amount of content aimed at families, kids, and anyone with a penchant for nostalgia.

Pros

Affordably priced at $6.99 per month or $69.99 per year
Impressive amount of strong content, both original and classic
Easy-to-grasp user interface

Cons

A few bugs at launch
No ability to manually adjust streaming settings
Missing some notable Disney content

Hulu's live TV service still has a few drawbacks, but the value is hard to beat.

Pros

On-demand library is bigger than other bundles
Lots of popular channels for one competitive price
It's easy to discover interesting things to watch

Cons

Basic DVR service doesn't allow ad skipping
User interface can be tricky to navigate
Can't watch on TV devices outside the house.

By cutting out broadcast and sports networks, Philo provides lots of channels for not a lot of money.

Pros

Less than half the price of most live TV services
Apps are straightforward and easy to use
Three simultaneous streams with no weird viewing restrictions
No arcane restrictions on ad skipping or where you can watch from

Cons

No way to simultaneously watch and browse live channels
60-frames-per-second support remains absent
No personalized recommendations on what to watch

Steady improvements have turned Sling TV into a great budget streaming bundle—with a few lingering frustrations.

Pros

Lower entry price than any other streaming bundle
Simple menu system with easy access to favorites
DVR supports ad-skipping, partial recordings, and time-shifting

Cons

Price can quickly escalate to get certain channels
Most channels top out at 30 frames per second
Only supports one user profile

None of the first Apple TV+ offerings is a slam-dunk, but there's enough here—and enough coming—to float the service for a while. The low barrier to entry for consumers will help.

Pros

Your first year is free with purchase of certain Apple products
Up to six family members can watch on the same membership
Mostly very high production values

Cons

Very limited amount of entertainment available at launch
Little of what is available now can be considered must-see entertainment
The app is not broadly available on older smart TVs

FuboTV's lineup is unlike other streaming bundles—for better and for worse.

Pros

Unique lineup of sports channels that are much pricier in other bundles
Well-designed TV apps make sporting events easy to find
Live streams have much lower latency than other bundles

Cons

Missing a major sports source in ESPN
Included DVR storage is skimpier than other bundles
Inconsistent 60 fps support on sports channels

You'll find some good entertainment on Paramount+, including several original TV shows, but there's not a lot of must-see TV

Pros

Offers content for a wide range of viewers
Optional subtitles
Discounts for paid-annually plans

Cons

We experienced fatal crashes with the ads-included plan
A lot of mediocre content at the time of our review
Major gaps in feature film library

Pros

Good price for a mix of local and cable channels
Includes the live PBS and public access channels that over-the-top TV services lack
Supports universal search on Roku and Apple TV, along with Apple's TV app

Cons

No DVR without expensive rental hardware
Missing some popular cable channels, and it doesn't allow more than 10 of them
Apps suffer from middling video quality, out-of-home restrictions, and locked content

T-Mobile's live TV streaming service lacks the polish of its peers, but its pricing stands out—for now.

Pros

Less bloated than some other live TV bundles (for now)
TVision Hub device offers familiar features for cable customers
DVR makes ad-skipping easy

Cons

Options for managing the DVR are too limited
TVision Hub falls short as a streaming device
No Roku support

AT&T TV provides a streaming experience similar to cable—warts and all.

Pros

Familiar remote for cable converts
Great grid guide and fuss-free cloud DVR
Smooth video and surround sound support

Cons

Requires a two-year contract with severe price hikes halfway through
Streaming box doesn't support Amazon Prime or Hulu
More latency and less reliability than cable

Vidgo's mix of sports channels might scratch a few itches, but not without major drawbacks.

Pros

Cheaper than other bundles for certain sports needs
Useful filters in the live TV guide
Broad TV Everywhere app support

Cons

No DVR service
Crude interface with no easy way to browse on-demand video
Spotty 60-frames-per-second support
Jared Newman covers personal technology from his remote Cincinnati outpost. He also publishes two newsletters, Advisorator for tech advice and Cord Cutter Weekly for help with ditching cable or satellite TV.
Sours: https://www.techhive.com/article/3211536/best-streaming-tv-service.html
Save $10/Month on Hulu + Live TV for 3 Months
This bundle includes Hulu + Live TV, Disney+, and ESPN+. No free trial available. You must be 18 years or older to sign up. Savings compared to regular price for each service.
Get access to all three sites (and apps) and enjoy all your favorite shows, movies, sports, and more.
For personal and non-commercial use only. Live TV is available in the 50 United States and the District of Columbia only. Compatible device and high-speed, broadband Internet connection required. Multiple concurrent streams and HD content may require higher bandwidth. Streaming content may count against your data usage. Location data required to access content on mobile devices for any Live TV subscription. Live TV may vary by subscription and location. Click here to check channel availability in your area. Programming subject to regional availability, blackouts, and device restrictions. Number of permitted concurrent streams will vary based on the terms of your subscription. Cloud DVR storage space is limited. Pricing, channels, features, content, and compatible devices subject to change. Please review our Terms of Use and Privacy Policy.
Learn More
Sours: https://www.hulu.com/live-tv
Hulu Live TV Channel Guide \u0026 My Stuff Detailed Review
Best Streaming TV Services 2021
Discovery+ is a streaming service with over 55,000 hours of classic and exclusive content from the Discovery group of cable TV channels. Besides Discovery Channel, those include HGTV, Food Network, TLC, Investigation Discovery (ID), Animal Planet, OWN, A&E, Lifetime, History, Travel Channel, and Science Channel.
But Discovery+ catalog mostly offers previously aired content. The latest episodes and seasons of your favorite shows are still on cable (or Hulu), not Discovery+. The latest 90 Day Fiance episodes aren't available here, but several 90 Day spinoffs are; the same goes for Property Brothers and other network hits.
Besides Discovery's networks, Discovery+ also features content from A&E, Lifetime, HISTORY, and animal-centric digital media brand The Dodo.
Even without the most popular shows and newest seasons, Discovery+ is still a good deal for Discovery superfans who want to keep up with the exclusive spinoffs, or newbies looking to "discover" 55,000 hours of new-to-them content.
Sours: https://www.cabletv.com/blog/best-streaming-services
Live streaming services tv local
Streaming services have become a ubiquitous part of our lives. Most people have multiple accounts across different platforms, and many can't even remember the last time they sat down to watch actual TV rather than a streamer. Maybe you've considered cutting the cable cord, but there always seems to be that one show or channel stopping you from taking the plunge. Enter live TV streaming services. These give you access to the familiar channels you love, plus local and national news and live sports, from an inexpensive streaming device -- no cable box or antenna required. 
Not to be confused with on-demand platforms like Netflix, Amazon Prime Video or HBO Max, live TV streaming services such as YouTube TV and Sling TV offer a live channel lineup. Packages start at $25 a month with no extra fees or contracts, which is a lot less than a cable subscription. You can stream live channels including CNN, NBC, ESPN and Fox on your smart TV, Roku, Apple TV, Amazon Fire TV devices, game consoles, or on the go with a mobile device. The best part? You don't need a technician to visit your home to get set up to watch live and original programming.
Read more:Best streaming service
Now playing:Watch this: Live TV streaming services for cord cutters: How to choose...
2:44
The downside? Prices and channel offerings are in constant flux. Names can morph, too -- DirecTV Stream is on its fourth new name in two years, after being AT&T TV most recently. Changes also mean that competition is squeezed out -- our former cheap picks AT&T TV Watch TV and TVision either stopped accepting customers or shut down entirely, while PlayStation Vue shuttered in 2020. 
Read more:YouTube ratchets up Roku face-off by adding YouTube TV to main YouTube app
With all of this in mind, welcome to the brave new world of live TV streaming over the internet. If you need help deciding on the best streaming service or streaming bundle or service is best for you then read on! We'll break down which services offer the most popular channels (including sports channels) and how to make the most of your streaming box, streaming stick, or other streaming device. We'll update this best streaming service list periodically as things change (which they always do).
CNET TVs, Streaming and Audio
Get CNET's comprehensive coverage of home entertainment tech delivered to your inbox.
Top live TV streaming services compared


DirecTV Stream
FuboTV
Hulu Plus Live TV
Sling TV
YouTube TV
Base price
$70 per month for 65-plus channels
$65 per month for 100-plus channels
$65 per month for 70-plus channels
$35 per month for 30-plus (Orange) or 45-plus (Blue) channels
$65 per month for 85-plus channels
Free trial
Yes
Yes
Yes
Yes
Yes
ABC, CBS, Fox and NBC channels
Yes, in many markets
Yes, in many markets
Yes, in many markets
Fox and NBC only in select cities
Yes, in many markets
Simultaneous streams per account
20 (in home, 3 outside of it)
3
2 ($15 option for unlimited)
1 (Orange), 3 (Blue)
3 ($20 adds unlimited and 4K streams)
Family member/user profiles
No
Yes
Yes
No
Yes
Cloud DVR
Yes (20 hours, unlimited for $10 a month)
Yes (250 hours, 1,000 hours for $17 a month
Yes
Sours: https://www.cnet.com/tech/services-and-software/best-live-tv-streaming-service-for-cord-cutters/
Locast Shuts Down Live TV Service After Court Ruling: What Now? - Best Locast Alternatives
Best Live TV Streaming Services 2021
YouTube TV, YouTube's live TV streaming service, combines the most familiar interface on the planet with an impressive array of entertainment, sports, and add-on channels. All hail our new Google overlords!
We've named YouTube TV our best overall live TV streaming service because of its ease of use, superior performance, and fat channel lineup. It's a little more expensive than most of the others, but we think it's worth the price.
Meanwhile, upsides to YouTube TV include unlimited—yes, unlimited—cloud DVR storage that keeps recorded shows for up to nine months. YouTube TV's search function is also among the best in live TV streaming, thanks to its Google integration.
YouTube TV offers just one package, a $64.99-a-month deal that delivers mostly complete live local channel lineups in over 100 markets and on-demand versions where select networks are absent (like The CW). YouTube TV is also the only live TV streaming service that carries PBS and PBS Kids, and it offers 15 premium add-on channels ranging from HBO Max to FOX Soccer Plus.
As for sports, ESPN, ESPN2, FS1, FS2, NBC Sports Network, CBS Sports Network, and Big Ten Network are all included with YouTube TV. It also carries regional sports channels, in addition to NFL Network, MLB Network, and NBA TV.
But there are some holes in YouTube TV's entertainment channel lineup. It lacks channels like A&E, Lifetime, and Hallmark. Is a life without The First 48, Married at First Sight, or wall-to-wall Christmas movies even worth living? We're asking for a friend.
YouTube TV's 2020 price hike from $49.99 to $64.99 a month irked customers as well, even though they also gained over a dozen new channels including Comedy Central, Paramount Network, and BET. In 2021, TeenNick, MTV2, MTV Classic, and three more were added to YouTube TV, pushing the channel count to over 100.
We think YouTube TV is the complete package when it comes to live TV streaming, hence our best overall ranking.
Sours: https://www.cabletv.com/blog/best-live-tv-streaming-services
You will also like:
Vision finally returned to me. I saw two girls. As I understood, the one who spoke was Jeanne. The second is Lena.
4141
4142
4143
4144
4145