BriteHue Green Envelopes - A6 (4 3/4 x 6 1/2) 60 lb Text Semi-Vellum 30% Recycled per Box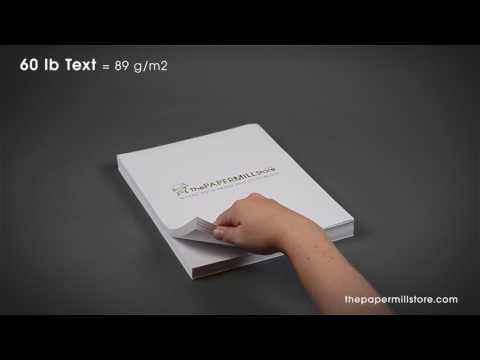 Paper Weight Experience
This video will let you experience how this paper weight reacts when fanned, waved or bent.
SKU: 3-MBOX
Add Printing to Your Envelopes?
Envelope printing services are available when viewing this page on a desktop computer
Add Printing to Your Envelopes?
Printing Design Options
Add a simple return address on the front top left corner
- OR -
Add logos, images, return / reply addresses, etc.
Re-Use a design from a previous order
Send your artwork via email
*requires a $25 setup fee
Envelope Addressing (optional)
Add a list of recipient addresses and we'll print them for you.
See Pricing
About this Product
When the paper needs to pop and you want your envelope noticed - it needs to be Britehue. The aptly named Britehue gives you a palette of insanely bright, sunshiny colors that scream out "Hey! Look at me!" Imagine the fun you can have with direct mail, greeting cards, notices (that get noticed) and any envelope project. Plus Britehue offers excellent surface characteristics for offset and laser printing, scoring, folding and perforating, (crafters, take notice!) Envelopes come in 60 lb text weight with a semi-vellum finish that's laser and ink jet guaranteed. You'll appreciate the 30% recycled PCW in all colors except "Ultra" colors. When you want an envelope that delivers engagement, interest, and action, Britehue makes a powerful statement and commands attention. Your only dilemma?is which color to choose!
Product Uses
Announcements
Direct Mail
Greeting Cards
Invitations
Personal Correspondence
Specs
Mill
Mohawk Fine Papers
Brand
BriteHue
Product Type
Envelopes
Size
A6 - 4 3/4 x 6 1/2
Classification
Social & Invitation
Flap Type
Square
Paper Weight

60 lb Text89 G/M2Caliper PPI

Finish
Semi-Vellum
Eco Features

Green Seal CertifiedMade Using Wind PowerProcessed Chlorine FreeRecycled Content

Paperator™ Color Value

CMYKC = , M = 0, Y = , K =

RGBR = 0, G = , B =

Recycled Percentage
30
Printer Compatibility
Copiers (B&W)Inkjet PrintersLaser PrintersOffset Printing
Printing Hints
Mohawk BriteHue
BriteHue Fluorescent Papers are easy to print on when following these simple hints. It is recommended to pre-test all printing procedures prior to press time to ensure the desired results are achieved.
OFFSET INKS:
Print BriteHue like any conventional uncoated paper. We recommend heat resistant, wax free in if you plan to follow lithography with xerographic or laser printing technologies.
HANDLING:
Keep BriteHue products wrapped until the moment of printing. It is essential to let the paper acclimatize, for a minimum of 24 hours – longer during cold weather – in the press room while still wrapped in mill packaging. Keep Brite- Hue products covered during drying, between passes and prior to any finishing work. Pressroom conditions should be as close as possible to 70 degrees, and % relative humidity.
VARNISH:
Varnish or aqueous coating is optional as a surface protector or to achieve varnish effects. Pre-test all varnishes or coatings for compatibility.
FOLDING AND SCORING:
For best results, lb. text papers and all cover weights should be scored before folded. Folds against the grain, gatefolds, and folds running throughout heavily inked areas should also be scored. As a general rule of thumb, the correct creasing channel is determined by multiplying the paper's caliper by two and then add the width of the creasing rule. (Note each 1 pt. of rule equals inch). Mohawk recommends a minimum 2 pt. rule for all scores both with and against the grain. Sometimes a wider score must be added – but too much width can be worse than too little, causing the sheet to fold unevenly on one side of the score rather than the center. A double, parallel score can be used to keep it straight.
BINDING:
BriteHue is suitable for all standard binding processes. It is important to plan for proper grain direction in all binding applications. Grain direction should run parallel to the spine for optimum results.
FOIL STAMPING:
It is recommended to pretest foils to find the best release, time and temperature for the size of the foil stamp and color of foil for each specific job.
LASER GUARANTEED
on all BriteHue items, subject to printer restrictions.
Envelope Printing Services
Save time and let us print your envelopes. We can even address them for you! White ink and clear varnish also available.
Learn More
Sours: https://www.thepapermillstore.com/britehue-green-envelopes-axlb-text-semi-vellumrecycledper-box.html
IndiaMART >Files, Folders & Notebooks >Document Envelopes >Paper Envelopes
Product Specification
| | |
| --- | --- |
| Size | 4 x 6 Inch |
| Material | Paper |
| Color | White |
| Pattern | Plain |
| Features | Eco Friendly |
Product Description
An envelope is a flat, flexible container, made of paper or similar material, that has a single opening and a flap that can be sealed over the opening.
Envelopes are almost always rectangular, but they exist in a wide range of sizes. The two main styles used are banker envelopes, which have the opening on the long side, and pocket envelopes, which have the opening on the short side.

Some envelopes have one or more windows cut into the front to allow addresses written on sheets inside to be seen. These windows may be covered with a transparent material.
Interested in this product?Get Latest Price from the seller
Contact Seller
Product Video
Company Details
---
About the Company
Year of Establishment
Legal Status of FirmIndividual - Proprietor
Nature of BusinessManufacturer
Number of Employees11 to 25 People
Annual TurnoverRs. 50 Lakh - 1 Crore
IndiaMART Member SinceMay
GST08ADIPJQ1ZP
We, KMP PAPER PRODUCTS (PRINT N PACK), established in , are one of the leading manufacturer, supplier and Exporter Of Cardboard Boxes, Printed Cartons, Envelopes, Paper bag. With more than 17 years of experience in this field our clients can be assured of excellent quality and expediency of their requirements. Our Factory is located at UDAIPUR,Rajasthan.
Our production capacity is of box per day and we have sq feet floor space. For the last 17 years we are leaders in manufacturing finished products.
Our creativity & innovation both in the terms of the product variety and production methods has been highly appreciated. Over the years we have won many accolades for our good work and we aim to continue this kind of quality work. Our customized products, competitive pricing and on time deliveries have given us a leading edge from our competitors.
We offer a wide range of paper products that are of superior quality. Our products are highly customized and are made as per the specific needs of our customers.
Company Video
Back to Top
1
Have a requirement?
Get Best Price
1
Have a requirement?
Get Best Price
Sours: https://www.indiamart.com/proddetail/stationery-envelopeshtml
Invitation Envelopes, Pack 4x6 Envelopes for Invitations, Colored Envelopes, A4, 4 1/4 x 6 1/4 Inches, 7 Colors
ratings Write a review
Item #:
INR
Price Details
Excluding Shipping & Custom charges ( Shipping and custom charges will be calculated on checkout )
*All items will import from USA
This product is not Fulfilled by Ubuy and can take minimum 10 days in delivery. We might cancel the product from the order and refund you if any issue arise with the delivery of this product.
Note: Electronic products sold in US store operate on () volts, a step-down power converter is required for the smooth device function. It is mandatory to know the wattage of the device in order to choose the appropriate power converter. Recommended power converters Buy Now.
---
Product Details
MULTI-PACK INVITATION ENVELOPES: Includes A4 invitation envelopes in 7 adorable colors (includes 20 of each color), ideal for sending invitations for weddings, baby showers, bridal showers, birthdays, and events of all sorts.
MULTIPLE COLORS TO MIX AND MATCH: Envelopes come in pink, mint green, gray, indigo, purple, sky blue, and orange hues for you to match your inserts and create the perfect invitation suite.
GUM FLAP SEAL: Envelopes are made of GSM thick paper with a water-soluble gum applied across the square flaps. Simply moisten to activate and close for a permanent seal.
NOT JUST FOR INVITATIONS: Ideal not only for invitations to your next party, these envelopes are also great for greeting cards, save the dates, thank you cards, photo cards, special announcements, or even a simple note.
MEASUREMENTS: Each envelope measures x inches which are ideal for 4 x 6 inch inserts.
| | |
| --- | --- |
| Manufacturer | Matican |
| Brand | MATICAN |
| Item Weight | pounds ( kg) |
| Package Dimensions | x x inches ( x x cm) |
| Color | 7 Color Set |
| Material Type | Paper |
| Number of Items | 1 |
| Manufacturer Part Number | P8CG |
| ASIN | B08Q7W3W1K |
| Color | 7 Color Set |
| Material | Paper |
| Brand | MATICAN |
| Occasion | Weddings,Birthdays |
| What is in the box | Invitation Envelopes, Pack 4x For more details, please check description/product details |
Description
Invitation Envelopes, Pack 4x6 Envelopes for Invitations, Colored Envelopes, A4, 4 1/4 x 6 1/4 Inches, 7 Colors
Customer Questions & Answers
No question and answer found
Customer Ratings
0 customers ratings
5 Star 0%
4 Star 0%
3 Star 0%
2 Star 0%
1 Star 0%
---
Review this product
Share your thoughts with other customers
Customer Reviews
No customer reviews found
Write Your Own Reviews
Only registered users can write reviews. Please log in or register
Sours: https://www.ubuy.co.in/search/index/view/product/B08Q7W3W1K/s/invitation-envelopespack-4x6-envelopes-for-invitations-colored-envelopes-axinchescolors/store/store/kk/dp?ref_p=dp-rp
How To Make Any Size Envelope \u0026 Free Templates
She smoothly began to change her position, I immediately realized that this is pose 69. She took out her tongue and was already moving two fingers in me to the full. I could not resist and finished again. Moving away from orgasm, I began to pull off Katya's dress. Having exposed my breasts, I began to lick them playing with the papillae.
X 6 envelopes 4
And there was some kind of Anya. Anya, some kind of lingus, how is it. - Anilingus (Latin anus - anus lingo - to lick; synonyms - anilinkation, rimming English rimming or not quite correct version of analingus) is a sexual practice that involves stimulation. Of the anal area with the tongue or lips in order to deliver sexual satisfaction.
Svengali Envelopes (SUPERHEROES) (4 x 6 Black) by Sven Lee - ABRACADABRA NYC
The last guy laughed, hesitantly, more for company than for fun. The nearest visitors cast curious glances at them. Their faces turned red, tears came to their eyes, and their cheeks ached from exertion. They were dismantled like this for half a minute.
You will also be interested:
The girl's unexpectedly filled mouth did not have time to constrict, and in the next instant the rubber, bent over, slipped into her throat. Soft latex filled everything inside tightly, the man methodically intercepted the weapon of violence and shoved it further and further. Vika gagged and writhed from fear and humiliation, and a little from pain, yet the soft, almost jelly-like composition of the artificial phalos did not damage.
3833
3834
3835
3836
3837