On this page you will find haunted locations and legends of Clark County. Many of these are genuine and documented haunts, but others may be legend or hearsay. Remember, we do not condone trespassing. Always seek permission before entering private property. If you know of a haunting or legend not listed for this county, please submit them through our Haunting Submission Form.
 New posting     
 EVP Recording     
 Video     
 º Panoramic Photo     
 Visitor Contribution/Story
 New Carlisle 
Blacks Cemetery This cemetery about four miles outside of town is the scene of ghostly voices and apparitions walking among the tombstones.
Route 40 House The daughter of the homes landlord is believed to haunt the home. Renters have felt her presence in the house and claim she is even a little mischievous as objects mysteriously get knocked off the dresser and bookshelf. Various people have reported feeling like the girl is telling them to tell her daddy she loves him. (Credits: Donna)
 Plattsburg 
Old School House An old school house off Route 54 is said to be haunted by a little girl who was hanged there.
 Springfield 
George Rogers Clark Park This was the site of the battle between the Pique tribe and the Kentuckians. An old house in the park is said to be haunted and reports of seeing a figure appearing in the window are frequent. This window can be viewed from State Route 4 as you pass by. Some witnesses have claimed to have seen ghosts of Indians and soldiers, including George Rogers Clark and Daniel Boone.
North High School The stage in the auditorium is said to be haunted by the ghosts of a boy and girl. Before the school had been built, the grounds were used as a cemetery for the childrens home across the field. Most of the graves were moved to a nearby cemetery, but two were lost. The location of theses graves was near the auditoriums stage. Reports of seeing a boy playing on the catwalks and hearing the footsteps and laughter of children playing are common.
Rockway School Located near Springfield on Route 40, this school is where a boy died in a fire he had set. At night, ghostly voices can be heard and the smell of smoke is heavy.
Wittenberg Avenue Old House This old home on Wittenberg Avenue was once an old boarding house, possibly a bordello, and is at least years old. The home has apartments upstairs that are no longer used, but they once were rented out years ago. One apartment in particular is haunted. At least two witnesses have seen two men wearing railroad hats. One witness reported that one man was halfway into the door digging and pitching out dirt, and the other man was watching the first man dig. Both railroad workers then turned, looked at the witness and faded away. There is a section of basement with a dirt floor directly under this apartment. It is believed something could be buried there due to the fact that it is the only dirt spot in the basementthe rest of the floor is concrete. There once was a railroad directly behind the house (now a bike path) and railroad workers often stayed in the home.
Wittenberg University A site of multiple hauntings, see Wittenberg University below for details.
York Street Homes Many of the older homes on this street are said to be haunted, as they were used on the Underground Railroad. Some of the basements have tunnels that connect the homes. It is in the basements where strange noises are often heard. The spirits of the homes have woken the residents. Apparitions that have been seen are of men in Confederate uniforms.
 Wittenberg University 
Myes Hall Myes Hall was once a Civil War hospital. A dying soldiers last wish was to see his horse. The horse was brought into the room but refused to leave the side of his partner. The horse was shot and killed and dragged out of the hospital. The horses spirit is said to roam the halls.
Sigma Kappa House This house is haunted by a man named Gus Sun and his daughter. Gus was a theatre owner and a booking agent headquartered in Springfield. Some headliners who Gus helped in the early days included Bob Hope, Ted Lewis, Sophie Tucker, and Will Rogers. Gus died of pneumonia at Mercy Hospital after breaking his hip in a fall on the street. He was 90 years old. Gus daughter supposedly died in a fire.
Sours: https://www.ohioexploration.com/paranormal/hauntings/clarkcounty/
---
---
History
The first hospital to open in Springfield was the bed Mitchell-Thomas Hospital at the corner of East Main Street and the Big Four Railroad in 2 The hospital cost $40, to construct, financed through a generous donation by John Thomas and John Snyder who had left a $, endowment fund to care for the sick and the poor. On June 27, , more than 2, attended the laying of a Vermont granite cornerstone for its replacement, the City Hospital, at the corner of Selma Road and East Street.
With the City Hospital over capacity, voters approved of a $ million bond issue for a new and larger hospital for the city at Main Street and Burnett Road in 2 But on July 6, , a committee of the Clark County Medical Association filed a lawsuit in the Clark County Common Pleas Court, arguing that the location was inaccessible, uneconomical, unsanitary and not fitted to meet hospitalization needs, and that the railroad tracks and the traffic signals in the area would slow ambulances. During that year, 45% of future patients arrived at the hospital by foot, 45% by streetcar, and 5% in an automobile. 3 The Association argued that the new site was located too far from public transportation.
Dayton Judge William White ruled in the Associations favor on January 18, , and the city did not appeal the decision. 3 By mid-February, the city invited people to make proposals for the location, which included the southeast corner of St. Paris Pike and Harding Road, Bechtie Avenue at the old Indian mound, Dayton Avenue and High Street, the southeast corner of Limestone and Cassilly streets, and Greenmount Cemetery. The city, however, choose the Winwood, Nicodemus, and Gordin properties at the southeast corner of High Street and Burnett Road on March 3.
Construction of the new City Hospital wrapped up in  6
In , the City Hospital was renamed to the Community Hospital after changing from a city-owned facility to a not-for-profit. 4 Community Hospital and nearby Mercy Hospital attempted to reduce healthcare costs and the duplication of services in , agreeing to consolidate all maternity services at Community and all pediatric services at Mercy. A new wing on the east side of the medical center opened in
A joint plan for long-range health needs for Springfield was developed between Community and Mercy in , which called for the introduction of new services and procedures and the construction of new patient rooms. 4 The end result was a $48 million expansion project at both hospitals.
Another expansion occurred in the late s after a joint plan for long-range health needs of Springfield was developed between the two hospitals. 4 The plan called for expansion of the existing facilities to introduce new services and procedures and to construct new patient rooms. The end result was a $48 million expansion project at both hospitals.
The partnership between the two facilities was solidified even further when Community and Mercy completed two years of planning and negotiations to merge into one organization: Community Mercy Health Partners formally merged on July 1,  4 In May , Community Mercy signed a development agreement with the city to construct a new hospital in downtown adjacent to the cancer center. The new Springfield Regional Medical Center opened on November 13, and the City Hospital closed. 7
An auction of the remaining contents of the City Hospital was held from April 17 to April 20, , 1 and demolition on the complex began the week of October  7
Community Hospital School of Nursing
The Community Hospital School of Nursing, later known as Springfield Regional School of Nursing, was an affiliate of the City Hospital and offered a Diploma in Registered Nursing (RN). 5 It offered a Diploma in Registered Nursing. The school began in and it received the National League for Nursing Accreditation in Students began receiving college credits from a regionally accredited cooperating university in and in , Urbana University offered general education courses on the School of Nursings campus.
The School of Nursing closed on June 30, , and the RN program was moved to Clark State Community College. 5
Gallery
Sours: https://abandonedonline.net/location/springfield-city-hospital/
You Have To Visit These Haunted Places Around Springfield
If you run toward things that go bump in the night instead of running away, youre going to love Springfield and the surrounding area. All over the Ozarks, youll find enduring ghost stories that thrill and chill and will get you in the mood for Halloween.
Haunted History Walking Tours
You can start your exploration of the eerie with the Haunted History Walking tours available from Sept. Oct. 30 from the History Museum on the Square in Springfield. Youll get to know the citys history and some of the spooky stories connected to it.
Haunted History Walking Tour Non-Members $20, Members $15 per person. Masks are recommended.
Haunted History Bus Tour Non-Members $25, Members $20 per person. Masks are required.
Tours are at p.m. Friday and Saturday. Click here to reserve your space. 
Address:  Park Central Square, Springfield, MO
Pythian Castle
Pythian Castle
Pythian Castle was originally built as an orphanage and retirement home for members of the Knights of Pythias and was later owned by the military and served as a prisoner of war camp. People report seeing, sensing and hearing spirits of the young and aged, especially in the basement. 
This certified haunted castle offers ghost tours year-round. Its been featured on a number of TV shows about haunted places, including Ghost Adventures on The Travel Channel. 
Schedule your ghost tour at https://pythiancastle.com/ghosts-events.html.
Address:  E. Pythian St., Springfield, MO
Landers Theatre
Landers Theatre
Look up when youre at the Landers Theatre. Its said to be haunted by a vaudeville stagehand who hanged himself from rigging above the stage and his ghost is known to walk the catwalks of the historic theatre.
People also have reported seeing a man in one of the fourth-floor windows of the building thats listed on the National Register of Historic Places. The tall man with long blonde hair has never been seen inside the building, only from outside on the street below.
The apparition most often seen is a janitor who died during a fire in the theatre. According to reports, the old janitor is often seen up in the balcony by actors on the stage.
Perhaps most eerie are reports of the sounds of a mother comforting a crying child inside the theatre. When people search for the pair to offer help, no one is to be found. 
Ghost tours for the Landers Theatre will be offered for groups on October Groups will be escorted through dark hallways and secret spaces that have been hidden from the general public for decades. Experience the real-life encounters and bone-chilling past of the Historic Landers Theatre. Check their website for more information on where to purchase tickets.
Address:  E. Walnut St., Springfield, MO
Phelps Grove Park Ghost Bride
After newlyweds were killed in a car crash while driving through Phelps Grove Park, people began seeing a bride in a white wedding gown and lacy veil by a bridge that leads to the park. No one has reported seeing the grooms ghost. Maybe it will be you.
Address:  E. Bennett St., Springfield, MO
Walnut Street Inn
Walnut Street Inn
Guests have reported feeling a ghostly presence at this three-story Victorian bed and breakfast. After a renovation, a guest reported seeing an apparition of a woman sitting at a table against the wall. They spoke to one another before she disappeared. Other guests have reported a woman sitting on the edge of their bed and people often feel an unexplained cold draft on the backs of their necks. 
Address:  E. Walnut St., Springfield, MO
Wilsons Creek National Battlefield
Wilson's Creek National Battlefield
One would expect to see and hear the spirits of soldiers killed at the Battle of Wilsons Creek on Aug. 10, Thats especially true on Bloody Hill where cold spots and apparitions have been reported. If you feel a chill when youre there, it may not be the weather causing that temperature change. At night, voices of soldiers have been heard in the wooded areas of the battlefield. 
Address:  W. Farm Rd. , Republic, MO
Missouri/Oklahoma Spooklight
The spooklight has been known for decades to appear near Joplin on the border between southwest Missouri and northeast Oklahoma. Take a drive and park on a dirt road if you dare. People report seeing a single light at a distance in the middle of the road that sometimes bounces around and splits info smaller lights. To this day, no one has discovered the cause of the lights. Some speculate its the spirit of two Quapaw Indians who died in the area, an Osage chief who was beheaded nearby or the lantern of a long-dead father searching for his kidnapped children.
Address: Joplin, Missouri
Mark Twain National Forest
East of Springfield in the Mark Twain National Forest, keep an eye out for a barefoot woman holding a baby. The woman is said to be the spirit of a mother who killed herself after her baby died. The Ozark Madonna and her infant are often seen along ridge tops in the forested mountains.
These are just a few of the ghost stories from around the Ozarks. There are also stories of hauntings at public schools, universities, hotels, cemeteries and other places all over the area. No matter where you go or what youre doing, dont be surprised if you experience paranormal activity.
Address:  Fairgrounds Rd, Rolla, MO
Dungeons of Doom & Hotel of Terror are Springfields longest-running scare-houses. Open since October , this horror-filled adventure takes guests through multiple rooms where danger and dismay lurk around every corner. Though all ages are welcome, come prepared for the fright of a lifetime; you never know what you will find waiting for you. Both open Friday, Sept. Oct.  Visit their website for tickets and waivers.
In Nixa, Missouri, head to the Field of Screams Haunted Trail & Forest for a haunting good time. Come face to face with your fears, both past and present by taking a 3/4 mile stroll through their haunted trail, cornfield and haunted forest. Tickets are $20 a person and run from Sept. 25 through Oct.
Address:  North Sports Complex Lane Nixa, MO
Sours: https://www.springfieldmo.org/blog/post/youve-got-to-visit-these-haunted-places-around-springfield/
2 ABANDONED RESTAURANTS SPRINGFIELD OHIO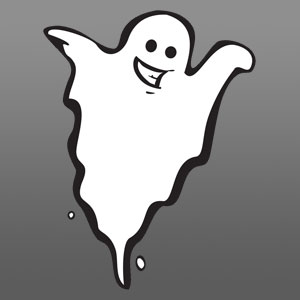 George Rogers Clark Park
Springfield, Ohio
George Rogers Clark Park's Daniel Hertzler House is rumored to be haunted by Hertzler himself, killed October 16, by robbers. His killers escaped the jail and were never found.
Read more »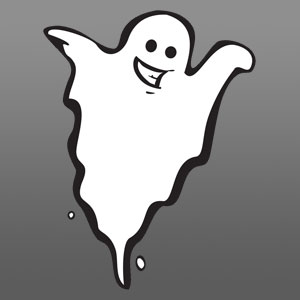 Ye Olde Trail Tavern
Yellow Springs, Ohio
miles from Springfield, OH
The historic tavern, built back in , is believed to be haunted by an ominous woman in blue. She has only been known to appear to men, and is openly hostile towards women. She has been known to knock objects off shelves and make sinister whispering noises to visitors
Read more »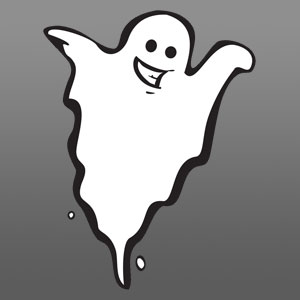 Wright-Patterson Air Force Base
Wright-Patterson Air Force Base, Ohio
miles from Springfield, OH
Wright-Patterson Air Force Base is said to be haunted by apparitions, moving objects, unexplained noises, voices laughing, footsteps and mysterious shadows. The site has been featured on an episode of TV's Ghost Hunters.
Read more »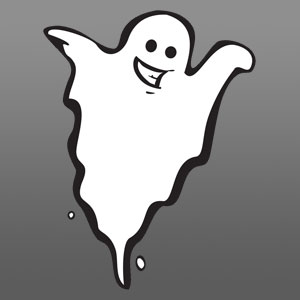 Red Brick Tavern
London, Ohio
miles from Springfield, OH
Built in , the building has been used as an inn and tavern, private home, and school. Now a restaurant, its menu features, among other dishes, steak dinners named after the six presidents who have visited here: John Quincy Adams, Martin Van Buren, William Henry Harrison, John Tyler, Zachary Taylor
Read more »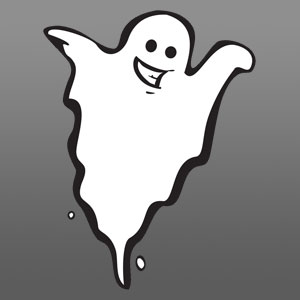 Woodland Cemetery
Dayton, Ohio
23 miles from Springfield, OH
Woodland Cemetery has a sad story. Young Johnny Morehouse froze to death when he fell into the Miami & Erie Canal, although his dog tried hard to pull him out. After Johnny died, the dog wouldn't move from the gravesite, and eventually died. A statue was made of the dog,
Read more »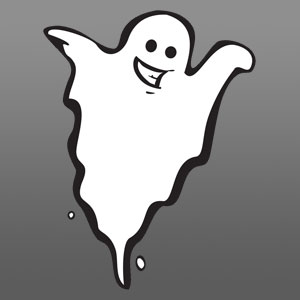 Victoria Theatre
Dayton, Ohio
miles from Springfield, OH
It opened in and has been known as Turner Opera House, Grand Opera House, Victoria Opera House and Victoria Theatre. The likes of Harry Houdini, Sarah Bernhardt and Mark Twain have performed here, and one performer never left. The ghost is a s actress who vanished from her locked
Read more »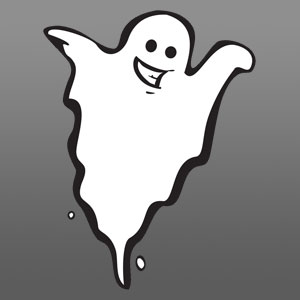 Sinclair Community College
Dayton, Ohio
miles from Springfield, OH
Sinclair Community College's cafeteria is said to rest on the site of the old city gallows, but a number of other places here are rumored to have ghosts. At Blair Hall, something has tugged at witnesses, and they've heard phantom cats, babies and footsteps. The elevators work on their own,
Read more »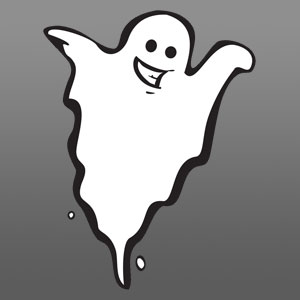 Patterson Homestead
Dayton, Ohio
miles from Springfield, OH
Patterson Homestead is a historic house museum built in the early s, originally home to Revolutionary War veteran Colonel Robert Patterson and his wife Elizabeth Lindsay Patterson. When the house was donated to the city by ancestor Jefferson Patterson in , it was complete with 18th- and 19th-century furnishings and
Read more »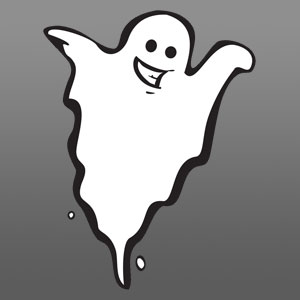 Patterson Tower
Kettering, Ohio
miles from Springfield, OH
Two glowing, shadowy apparitions have been seen standing near the base of the tower on stormy nights. The ghost of a lady in a white dress has been seen on the boulevard directly adjacent to the tower. A black mist has been around the tower, and chases away visitors. (Submitted by
Read more »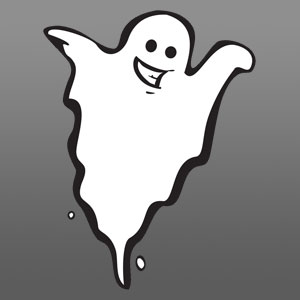 Normandy United Methodist Church
Dayton, Ohio
miles from Springfield, OH
Normandy United Methodist Church is housed in a building that was once a mansion. But the mansion's owner never left, according to some, and she still haunts the church. Her perfume has been smelled late at night by the cleaning crews when no one else is in the building.
Read more »
Fort Piqua Hotel
Piqua, Ohio
miles from Springfield, OH
Built in , the historic Fort Piqua Hotel was once a library, and then stood empty for years. Now it is said to be haunted by a handyman who died in after falling into a barrel of cleaning acid. His ghost is seen working on things or shoveling coal
Read more »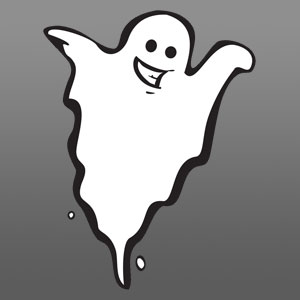 Town Hall Theatre
Centerville, Ohio
miles from Springfield, OH
The Town Hall Theatre, according to witnesses, has a sensitive ghost who doesn't like it when the plays put on here have profane language or nudity. The spirit is said to act up during such performances in order to show his displeasure. There is also alleged to be an apparition
Read more »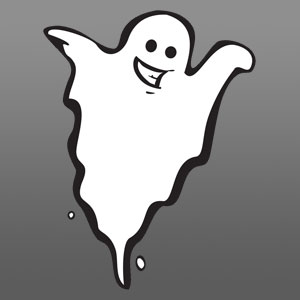 Hammel House Inn
Waynesville, Ohio
31 miles from Springfield, OH
The inn has been declared one of the most haunted buildings in Waynesville. The most haunted room at the bed and breakfast is Room # The shadowy apparition of a young merchant who was murdered in the inn has been seen here, as well as in the dining room of
Read more »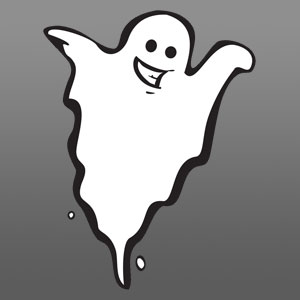 Bonnyconnellan Castle
Sidney, Ohio
miles from Springfield, OH
The apparition of a regal man in a blue military uniform has been seen on the landing, examining a display. (Submitted by Callum Swift)
Read more »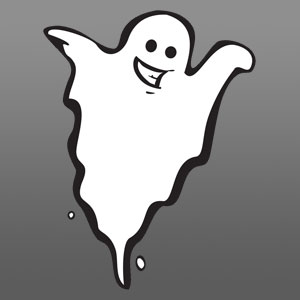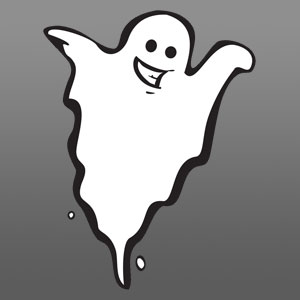 Oakhurst Golf Club
Grove City, Ohio
miles from Springfield, OH
A rumor has been going round that a bride fell off balcony in the 's, employee's say a woman in a white dress can be seen throughout the building but very rarely. The Upstairs kitchen that is located near the ballroom which is used for events is said to be
Read more »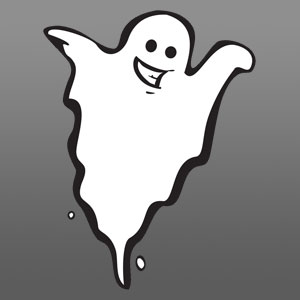 Florentine Hotel and Restaurant
Germantown, Ohio
miles from Springfield, OH
The hotel and restaurant is haunted. Staff and diners have experienced an eerie presence on the third floor, and the mezzanine is haunted by a poltergeist that causes the chandeliers to swing to and fro. (Submitted by Callum Swift)
Read more »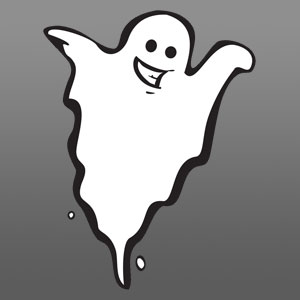 Camp Chase Confederate Cemetery
Columbus, Ohio
miles from Springfield, OH
At Camp Chase Confederate Cemetery there is a weeping Lady in Gray who visits, leaving flowers on a soldier's grave. She wears a Civil War-era gray suit and has been heard crying.
Read more »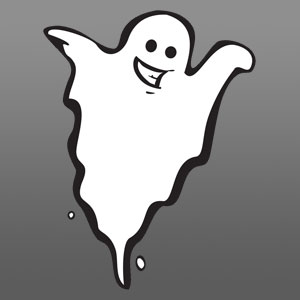 Snow Hill Country Club
New Vienna, Ohio
miles from Springfield, OH
Snow Hill Country Club, built in the s as a home for the Harris family, became a country club and golf course in "Dinner and a Ghost" events have been held there to introduce visitors to its haunts, which are said to cause electrical problems, weird sounds and smells,
Read more »
Golden Lamb Inn
Lebanon, Ohio
40 miles from Springfield, OH
Ten presidents, including John Quincy Adams, have stayed at the charming Golden Lamb Inn, in operation since Harriet Beecher Stowe and Mark Twain also are among its former guests. The rooms also are named for past guests, and rumor has it that the Harriet Beecher Stowe room is rich
Read more »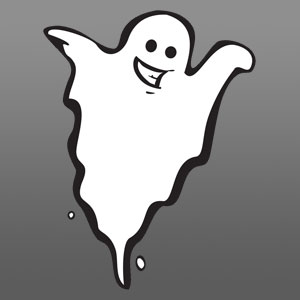 Bear's Mill
Greenville, Ohio
miles from Springfield, OH
Bear's Mill, an operating water-powered mill and historic landmark, was built in by Gabriel Baer. It is said to be haunted by a former owner, whose ghost can be heard walking on the creaking floorboards upstairs when no one is there.
Read more »
Harrison House Bed and Breakfast
Columbus, Ohio
miles from Springfield, OH
The house here was originally built in , and when it became a bed-and-breakfast inn in the s, the owners found that they were not alone! Spirits are said to haunt the second and third floors, and can also be found near the front door and first-floor closet. Ghosts said
Read more »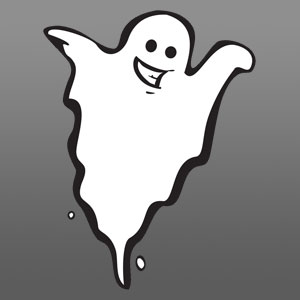 Mirror Lake
Columbus, Ohio
miles from Springfield, OH
Mirror Lake at Ohio State University has a couple of ghosts. One is a student who drowned there in the s, and is sometimes heard splashing and screaming. The other is a jogger who was killed nearby. The jogger apparition creates a cold breeze as he runs and keeps peering
Read more »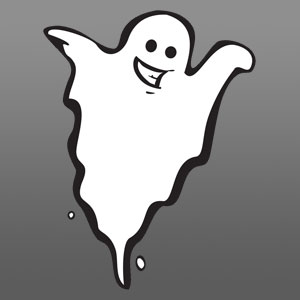 Sorg Opera House and Mansion
Middletown, Ohio
miles from Springfield, OH
The opera house is haunted by the ghost of former residents, who can be heard walking around the house and talking late at night. The ghost of an actress in a red dress has been seen in the dressing rooms, but she vanishes when approached. She has also been heard
Read more »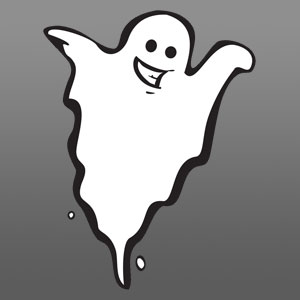 Columbus Cultural Arts Center
Columbus, Ohio
miles from Springfield, OH
This historic castle-like building is believed to be haunted by at least two apparitions. The first is a woman in period clothing who appears in the pottery room of the establishment. She is believed to be a woman who was involved in a public hanging nearby, although why she
Read more »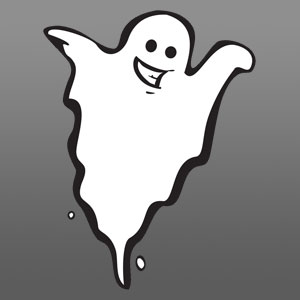 Char Bar
Columbus, Ohio
miles from Springfield, OH
This bar is connected to a labyrinth of tunnels that run underneath the city, which is where the historic buildings haunting's stem from. Staff have observed a hooded spectre in black robes in the basement underneath the building, who vanishes when approached. Upon investigation, staff located the entrance to
Read more »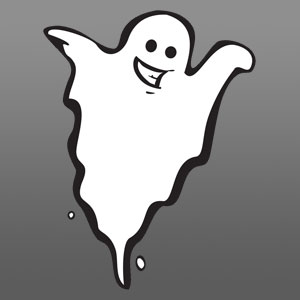 Elevator Brewery and Draught Haus
Columbus, Ohio
miles from Springfield, OH
The ghost of a colonel murdered here by a woman he loved has been reported in the tavern. His apparition, which appears as a ghostly ball of light, has been observed floating around the building. Footsteps often appear in the snow outside the tavern when there is no one around. (Submitted
Read more »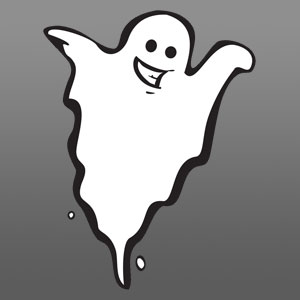 Ohio Statehouse
Columbus, Ohio
43 miles from Springfield, OH
The Ohio Statehouse is a Greek Revival building that houses the government of Ohio. It is said to be haunted by former worker Tom Bateman, whose ghost appears on the staircase at 5 p.m. daily. The ghost is also said to turn lights of and on and move objects.
Read more »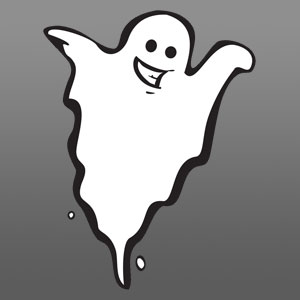 Greater Columbus Antiques Mall
Columbus, Ohio
43 miles from Springfield, OH
This antiques arcade is haunted by many apparitions, which is not hard to believe as the building was previously a funeral home. The first apparition reported in the building is a tall man in a brown suit, who has been seen walking around, and in some cases through the antiques
Read more »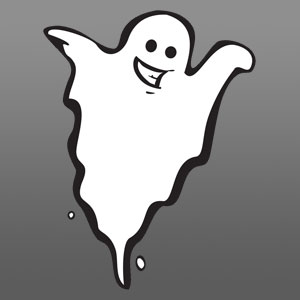 Central Ohio Fire Museum
Columbus, Ohio
miles from Springfield, OH
This historic firehouse was in operation till the late twentieth century, when it was converted and restored as a museum preserving fire fighting heritage and artefacts. Witnesses and staff at the museum claim that is haunted by ghostly thoroughbred horses, who have been heard in the museum late at
Read more »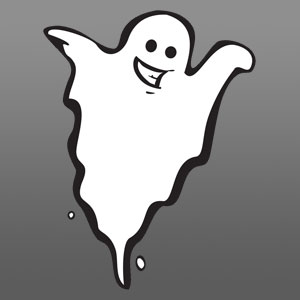 The Worthington Inn
Worthington, Ohio
miles from Springfield, OH
Spooky happenings reported here include apparitions, unexplained handprints on mirrors, and the smell of phantom cigar smoke.
Read more »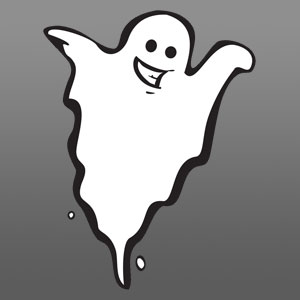 Schmidt's German Restaurant
Columbus, Ohio
miles from Springfield, OH
This historic eatery is housed in an old horse stable, and serves up delicious food and some rather interesting ghost tales. The building is believed to be haunted by a friendly former owner, who has been seen in the main dining room and has been known to move chairs
Read more »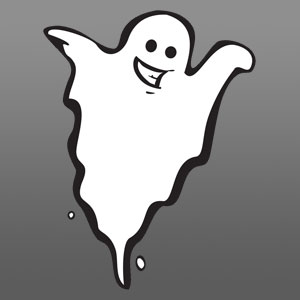 Thurber House
Columbus, Ohio
miles from Springfield, OH
Thurber House, a nonprofit literary center and Thurber museum, is believe to be haunted. It was the home of Jamer Thurber, author and "New Yorker" cartoonist, and Thurber himself was reported to have had a ghostly experience. Witnesses now have heard footsteps on the back stairs and seen moving figures
Read more »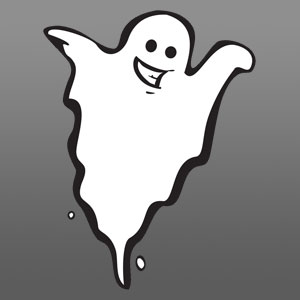 Old Governor's Mansion
Columbus, Ohio
miles from Springfield, OH
The presence of a woman who died in a fire within the historic building has been reported. She appears as an African American woman in a blue dress, and has been seen in various rooms of the mansion. During recent renovations, she appeared to staff members and told them how
Read more »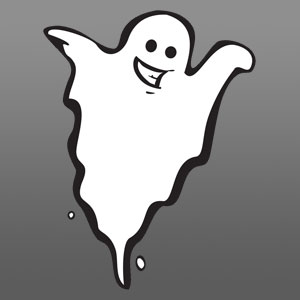 St. Clair Memorial Hall
Greenville, Ohio
miles from Springfield, OH
St. Clair Memorial Hall was built in and has an old man's spirit lingering inside, folks say. The hall, where plays and musicals are performed, is haunted by a man who fell to his death while changing a light bulb.
Read more »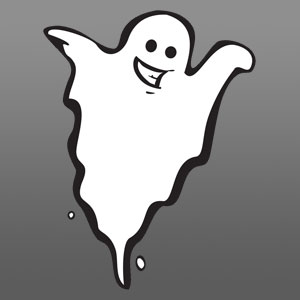 Peters Cartridge Company
Maineville, Ohio
miles from Springfield, OH
Peters Cartridge Company, built in , produced gunpowder and ammunition, including bullets and cannonballs for the Union during the Civil War. It is said to be haunted by workers that were killed in accidental explosions during the s. Witnesses have reported footsteps and apparitions seen through the windows at night.
Read more »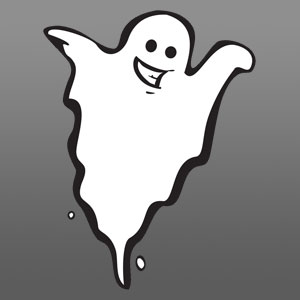 Capital University
Columbus, Ohio
miles from Springfield, OH
Capital University's Kerns Religious Life Center is said to have a haunted basement. Folks down there have felt unexplained sadness and trouble breathing, and lights are said to come on by themselves. The Science Building may also have a ghost--the spirit of a former biology professor. The sixty-something man's apparition
Read more »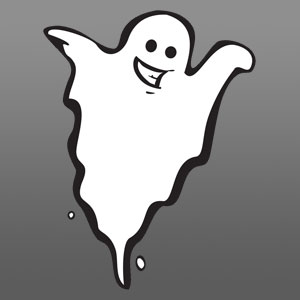 Kings Island Amusement Park
Mason, Ohio
miles from Springfield, OH
Kings Island, an amusement park that opened in , is rumored to have an s graveyard called Dog Street Cemetery on the premises. But most witnesses feel that the park's haunts are victims of accidental deaths, like the tragedy when a Lion Country Safari Ranger was killed by a
Read more »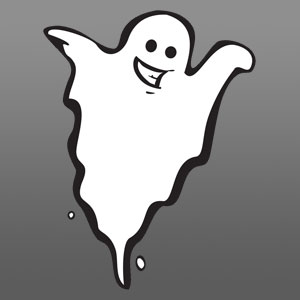 Banana Leaf Modern Thai
Mason, Ohio
miles from Springfield, OH
The building is rumoured to be haunted by the apparition of a woman murdered over a century ago. Her ghost has been seen in the dining room on the upper floor of the restaurant. (Submitted by Callum Swift)
Read more »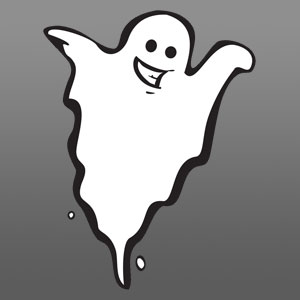 Historic Stoner House
Westerville, Ohio
miles from Springfield, OH
Mystic Nirvana / The Historic Stoner House - it was built in by George Stoner as an inn and tavern. It also was a station on the Underground Railroad. There was a 'hidden' room in the basement where the runaways would hide out till they could make their
Read more »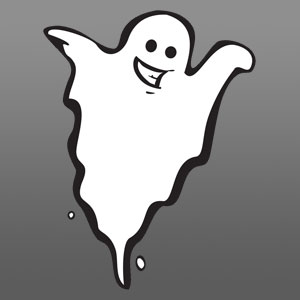 The Screaming Bridge of Maud Hughes Road
Springfield, Ohio
miles from Springfield, OH
Maud Hughes Road has a haunted bridge known to locals as the Screaming Bridge. Locals say it has been the site of at least 36 deaths through accidents and suicides. Witnesses have reported apparitions, mists, hooded figures, strange lights, and a phantom train on the tracks below. There are many,
Read more »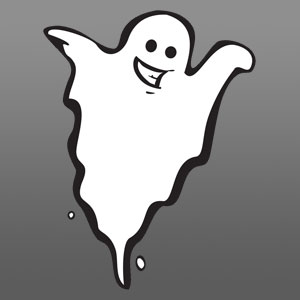 Walnut Knolls Housing Estate
Columbus, Ohio
miles from Springfield, OH
The building is now vacant, and was previously a mental hospital around fifty years ago. There are reports of people hearing loud footsteps in the building, seeing ghostly lights moving around the upper level and having objects thrown at them by an aggressive entity. (Submitted by Callum Swift)
Read more »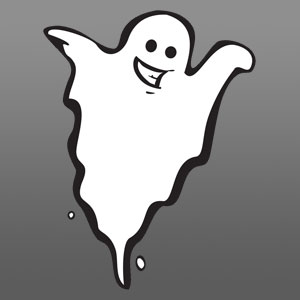 Chateau Laroche - Loveland Castle
Loveland, Ohio
miles from Springfield, OH
The Historical Loveland Castle & Museum, aka Chateau Laroche, is said to be haunted by many ghosts, including one who liked a particular willow tree and a girl in a long dress who walked on water. A Viking in a long dark cloak has been seen as well.
Read more »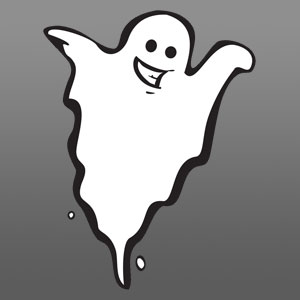 Roundtown Players
Circleville, Ohio
miles from Springfield, OH
Built in the s as a memorial for Civil War soldiers, this building has housed a public library, an armory, and now the Round Town Players theatrical group. An apparition of a Civil War soldier has been seen reflected in the mirrors at Memorial Hall.
Read more »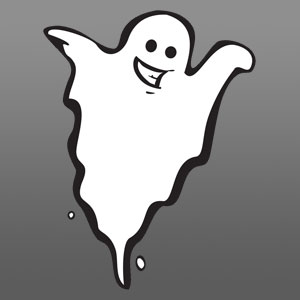 Dixie Lee Restaurant
Cridersville, Ohio
miles from Springfield, OH
Hector is the name the staff members have given to the ghost who haunts Dixie Lee Restaurant. His apparition has been spotted inside the restaurant, and he isn't rumored to be the quiet type--Hector has been known to make a lot of noise.
Read more »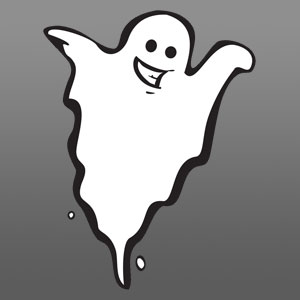 Marion Cemetery - The Revolving Ball
Marion, Ohio
miles from Springfield, OH
Marion Cemetery is a large one with an impressive World War II Memorial, and it's also famous for its Revolving Ball. It's a large stone sphere that's part of the Merchant Family's plot. In , several small black granite spheres were arranged in a large circle, with a 5-foot-tall granite
Read more »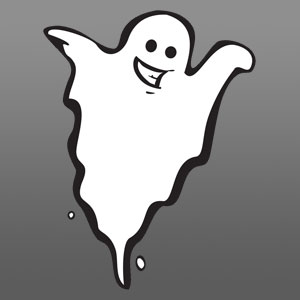 Owensville Town Hall
Batavia, Ohio
miles from Springfield, OH
This historic building was formerly a church, and during the civil war, a cavalry was met by resistance from an old man with a shotgun inside the building, adding some additional history to the hall. However, it is not his spirit who is known to haunt the building, as
Read more »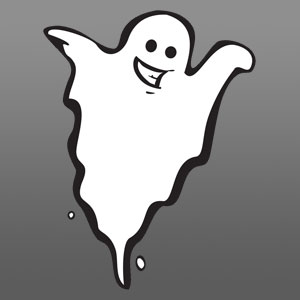 Starr Piano Building
Richmond, Indiana
miles from Springfield, OH
The lates Starr Piano Company not only made and sold pianos and phonographs but also housed Gennett Records, which recorded jazz, blues and country artists including Louis Armstrong, Jelly Roll Morton and Hoagy Carmichael. The complex was partly demolished in the s and the shell still stands. The area is
Read more »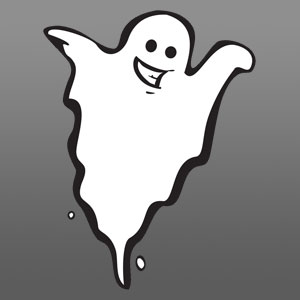 Harding Home
Marion, Ohio
miles from Springfield, OH
President Warren G. Harding's Home, open to the public as a museum, is known for its Death Clock and Finch of Doom. The Death Clock, a wedding gift to the Hardings, hangs on the wall above the staircase. On August 2, , at p.m., the clock inexplicably stopped. The
Read more »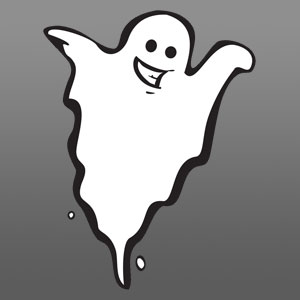 Earlham College
Richmond, Indiana
miles from Springfield, OH
Earlham College is a liberal arts college founded by Quakers in The college has a resident ghost in the Athletic and Wellness Center who is known to play basketball at night.
Read more »
Sours: https://www.hauntedplaces.org/springfield-oh/
Places springfield ohio in abandoned
How he loved this moment, when his penis tore the hymen and plunged into tight depths, forcing young girls to writhe. From the first pain. He liked to see the terror in their eyes as he burst into them in one powerful thrust, and then hear their pleading screams to stop. It excited and inflamed him very much. And now he was looking forward to his bride, who would not be difficult to drag to his bed, because their wedding was in two weeks.
One of the Strangest Abandoned Places in Ohio
And added that she never had any problems with this, and Seryoga in response, it means there was no one like me. Well, what Tanya interrupted you - 22 cm and 6 in diameter with a big prick. She waved her hand and added - it would be easy to enter.
You will also like:
In the evening we sat in the kitchen. I listened to my mother's lectures, did not mind and promised to be obedient. 27th of June. In the morning Lenka and I left by train. An hour's drive and we are there.
3624
3625
3626
3627
3628