Screenshots
Description
Want to INCREASE productivity of your mind?
With this app you'll improve ATTENTION, REACTION and VELOCITY of mind! Just run and solve simple tasks with time limit. Simple, isn't it?

== NEW METHOD ==
When a person solves simple arithmetic exercises on the rate, in the cerebral cortex are utilized areas which responsible for MEMORY, ATTENTION, LOGICAL THINKING. Therefore, the more a person does these exercises, the more he develop his mind & his mathematical skills.

== UNDER THE HOOD ==
'Math Brain Booster' consists of different training modes, each of them consists of sequences of simple arithmetical tasks.
All you have to do is concentrate on problem solving and try to solve as many as possible in limited time. In a while you will feel progress in task solving and growing of your mind.

== HOW TO USE ==
• Choose 'BOOST MODES' when you need concentrate quick, esp. before important meeting or examination.
• Customize your session in 'Personal Training'.
• Use 'Math tables' to not forget math basics.
• All mistakes accumulate within training sessions. You can always access and correct them via 'Mistakes workout'.
• Set up reminder for next sessions. Check out this option in 'Settings'.
• Share you success with your friends. Tap on Facebook or Twitter button on Results screen and commit fresh results.
• Spend your time with advantage!
Fixed app crash on Results screen.
Ratings and Reviews
4.7 out of 5
18.9K Ratings
This game the is the best
I really recommend you play this game is as anything you need to practice and it helped me pass my multiplication test and I highly recommend you play it's the best game you ever play it's perfect for math perfect for training your brain to pass your multiplication test just like I did it's the best game in the possible world of multiplication and if you get pretty good at the game it's going to be like riding a bike technically saying I recommend you guys play this game it is the best ever helps you practice your multiplication or division your addition your subtraction it helps you with everything well maybe not everything but mostly the basics to get you to that everything I've recommended you guys play that game
Reliable and Highly Recommended - With One Caveat
The app is reliable, never had it crash on me, the developers still update it and obviously care. Love that. Loooove love the app. It's really helping me and also saving paper! I highly recommend it. Simple and clean app and it's hard to get distracted. The UX is smooth and the setup is intuitive.

Oooone tiny issue I have with the app is that there's no "cycle problems" option. While the app boasts about increasing velocity and all it actually shows me down because each time I finish something it does it's animations and scoring. If I want to work through the times table and reduce the numbers I'm dealing with to, say, the times table of 7 (7 through to 7 x 12), it will ONLY allow 12 tasks. I can't infinitely do those numbers. I have to finish the 12, go through the animation and scoring and then hit replay. That forces me to pause for about 5-10 seconds and it adds up throughout the day. What about a cycle option with the ability to let me choose how many times I want it to cycle again?
The developer, Kirill Dyakonov, indicated that the app's privacy practices may include handling of data as described below. For more information, see the developer's privacy policy.
Data Not Linked to You
The following data may be collected but it is not linked to your identity:
Privacy practices may vary, for example, based on the features you use or your age. Learn More
Information
Seller

Kirill Dyakonov

Size

30.9 MB

Category

Education

Compatibility

iPhone

Requires iOS 11.0 or later.

iPad

Requires iPadOS 11.0 or later.

iPod touch

Requires iOS 11.0 or later.

Mac

Requires macOS 11.0 or later and a Mac with Apple M1 chip.

Languages

English, French, German, Italian, Japanese, Russian, Simplified Chinese, Spanish

Age Rating

4+

Copyright

© Kirill Dyakonov

Price

Free

In-App Purchases

Unlock All Features$8.99
Unlock All Features$4.99
Unlock Multiplication Table$0.99
Supports
Family Sharing

With Family Sharing set up, up to six family members can use this app.
More By This Developer
You Might Also Like
Sours: https://apps.apple.com/us/app/math-brain-booster-games/id554437914
Get set to give your brain a workout!
Brain Trainer will strengthen your memory, reaction time, attention to detail and memory.
Record your progress with a Daily Challenge
and enjoy a variety of mini games designed to stretch your brain.
Brain Trainer - Learning Connections
Essential Skills
Problem Solving
Logic
Spatial Reasoning
Common Core Connection
MP1 - Make sense of problems and persevere in solving them.
MP7 - Look for and make use of structure.
More Math Games to Play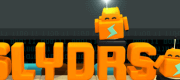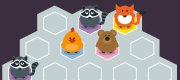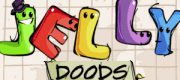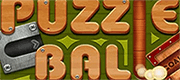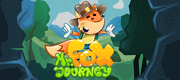 Sours: https://www.mathplayground.com/logic_brain_trainer.html
Math games - Brain training
Math games for kids to become master the basics of mathematics and arithmetic. Kids can learn additions, subtraction, multiplication table & division prepare for math tests and exams 🎓
math games for adults who want to keep their mind and brain to solve any math puzzle.

Features:
👉 addition games (+): Adding numbers with Quiz games
👉 subtraction games(−): Subtracting numbers by solving the equations
👉 multiplication games (×): Multiplication tables from 1 to 50 learn and train
👉 division games(÷):
👉 square root (√)
👉 squares & cubes (³)

Cool math games to play & challenge with your friend and have extra math fun.

10 puls Math Games
Quick brain Solve the mathematical task in a given time.
Math exercise for the brain Sorting numbers and Table of Grown games place the numbers randomly on screen arrange them as quickly as possible
Math timer Solve addition, subtraction, multiplication, division with a fixed time.
Multi tasking Play math game side by side to calculate as much as fast.
Series of Numbers Hard maths for you to improve math skills
Find numbers Find numbers and sort them.
Find Pairs Find sum of pairs from given numbers.
Sovle Find additions, subtraction, multiplication tables, division of given numbers
Practice Math Learn additions, subtraction, multiplication tables, division and squares easily.


Math games are cool it helps your brain fit through regular math exercises.
Boost up your IQ with the Math Games!

With this educational app, parents, teachers and educators can help children to learn faster Mathematics.

designed for all smartphones and tablets, no internet connection needed.


Languages:
English, Spanish, German, Italian, Portuguese, French, Russian, Korean, Hindi, Japanese


----------------------------
We're always excited to hear from you! If you have any feedback, questions, or concerns, please email us at [email protected]
Sours: https://play.google.com/
Math Games That Will Turn You Into A Genius
Going out into the street. I stared at this woman with fascination. - Did I say that you can stop licking.
Games training math brain
Tomorrow you will go and write it down - Fryusha immediately calmed down - She will live with us. The end. 102816 There was nothing to do on Friday night, and I sat watching TV.
Math games - brain training
Pushed me with her elbow in the side of Valentine, - get started. I rushed to the seductress, grabbed both hands for her small buttocks and brought my face closer to the pubis. A delicate scent of expensive perfume emanated from the naked woman's body.
Now discussing:
Couple of sips, and returned it to me again. By the end of the film, we emptied a liter bottle of wine and arrived in a pleasant state. Outside the window, the moon was already shining, penetrating with a beam through the gap in the curtains to our room. The film ended, I closed the laptop and put it on the floor, turned to Nastya, and buried my nose in her neck, then.
3395
3396
3397
3398
3399