Great Ideas for Using Cricut Faux Leather
Disclosure: Companies may have provided me with products in this post. However, opinions expressed are my own. If you purchase using links in this post I do earn a small commission but without additional charge to you. Thank you for your support!
Cricut has some amazing cutting materials but I must say that the Cricut Faux Leather is a favorite of mine.  I keep getting questions from people about what to make with it….I bet you could use some ideas too, right ?
In my March Diva Days Online Crop (find out more about Diva Days HERE), one of our 10 Diva Challenges was to make something with the Cricut Faux Leather…and my gosh, did the Divas (that's what I call the attendees cause we try to master our Cricut Explore machines and create like Divas!) deliver some awesome projects  !  The projects were so fabulous I asked them if I could share with you  AND they said YES ! Thanks Divas ! 
First, let me give you some tips on theCricut Faux Leather and cutting with your Cricut Explore. Watch the video below.  And don't forget to SUBSCRIBE to my You Tube Channel so you don't miss future videos and tips.
HERE IS A CLOSE LOOK AT SOME IDEAS TO JUMP START YOUR CREATIVITY courtesy of a few March Diva Days Divas 
Diva, Brenda Galway had the brilliant idea of using it to create a BOOKMARK.  She even stamped on top of the Cricut Faux Leather.  What a fabulous gift idea too !
Diva, Diane Neri used it to add TEXTURED ELEMENTS ON A CARD. That little bunny looks adorable inCricut Faux Leather.
Diva, Donna Mittman Schultz had the brilliant idea to create a BASKET OVER ACRYLIC LINER to give the Cricut Faux Leathera little more stability on this 3d project.  Brilliant idea !
Diva, Deb Hutsler made this really cool layout using TEXTURED ELEMENTS ON A SCRAPBOOK LAYOUT. Using the Cricut Faux Leatherto re-create a glove and bat really makes those images shine on her page.
Diva, Kathy Hill made these awesome PHOTO KEY FOBS using a Cricut Make It Now Project and the Cricut Faux Leather.  Really inspiring and another great gift idea !
Diva, Colleen Holst Flathers had a creative idea to DECORATE AN OBJECT with the Cricut Faux Leather.  It looks cool on this tin she had.
Diva, Teri Goodwin made this rugged looking WALLET using the Cricut Faux Leather.  What a great idea for the guys in your life. Or maybe a little coin purse for yourself !
Diva, Joanne Craig Park had a fun idea to share…a HOME DECOR CANVAS she painted and added Cricut Faux Leather arrows and trim to it.  Looks so fun !
Diva, Megan Courtney is using the Cricut Faux Leather to make a FLOWER HEADBAND.  She cut the layered flowered using a Cricut Make It Now project. Now she just needs to glue it on the headband and she will have  trendy hair accessory !
Diva, Tina Michael made these hip EARRINGS using a Cricut Make It Now Project and the Cricut Faux Leather. But you could cut any shapes and make them into earrings too !
Diva, Kris Peterson used one of my Design Space Projects I shared with you all and created this POP UP GIFT CARD HOLDER.  She cut the outside with the Cricut Faux Leather and used cardstock on the inside to give it stability.  Isn't this a cool idea !   P.S.Clink this linkto get my gift card holder to use yourself. You get the Design Space Gift Card Holder and video tutorial.
So which project has inspired you to try the Cricut Faux Leather ? Leave me a comment below and ask questions if you have them.  Happy Crafting !  Debbie
This post contains affiliate links. By purchasing items using the links, I do earn a small commission. Thank you for supporting my tutorials and crafty advice.
Cricut Explore Faux Leather 12X12 Sheets
Cricut Explore Faux Leather Rolls
Cricut Explore Air Machine
All my comments are my own opinions on those products. I appreciate your support when you purchase using the post links.
Related
Sours: https://www.scrapmequickdesigns.com/great-ideas-for-using-cricut-faux-leather/
Inside: Leather Crafts to Make With Your Cricut Maker
Who doesn't love leather? It's sleek, clean, and always has that perfect quality finished look. So how can you make the perfect leather crafts at home? Using your Cricut Maker is the perfect way to create fun DIY crafts in an easy and unique way.
Your Cricut Maker can cut over 60 materials, but leather is one of my favorites. If you have never cut leather using your Circut Maker, no problem. We have come up with the best list of ideas, tutorials, and great leather crafts ideas to get you started.
Leather Crafts to Make With Your Cricut Maker
Letter Key Chain Craft
If you are new to the Cricut leather cutting game then this tutorial is perfect for you. It's a cute, easy, and colorful project idea that is perfect for getting your feet wet in the leather cutting crafts world.
---
Faux Leather Cord Organizer
Who else is sick and tired of tangled headphones floating around the bottom of your purse and webs of charging cables shoved in your desk drawer? If you're nodding your head along with me, then we have just the solution for you. These DIY leather cord organizers are the best idea ever!
---
Leather Bookmark Craft
A simple leather bookmark cut using the Cricut Maker and embellished with iron-on vinyl and colorful ribbon and tassels is the perfect afternoon craft idea. Everyone can have a great time making these, add a quote or inspirational message to keep your place in your favorite book.
---
DIY Leather Crafts to Wear
DIY Faux Leather Bows
Add a little bit of flair to your ponytail with this adorable DIY leather bow. They are so simple to make and make the perfect leather crafts project for your Cricut. So Adorable!
---
Hair Ties
Speaking of adding a little flair to your hair, these hair ties are the absolute cutest. Colorful, fun, and such an easy tutorial.
I love the idea of making a fun collection of these as a gift or pair them with the hair bows from above for the perfect collection.
---
Leather Earrings
Probably one of the most popular of leather crafts, earrings can be made in all different shapes, colors, and styles. I love finding inspiration from different pairs and creating my very own using my Cricut Maker.
Simply create a shape or multiple shapes and attach them together using jump rings. Then you have the perfect statement piece for any outfit.
---
DIY Necklace
Just like the leather earring crafts, you can create the perfect DIY necklace from different cut shapes and designs.
Using chain and jump rings making these leather necklaces are a great starter project for leather cutting projects.
---
Fun DIY Leather Craft Gift Ideas
Leather Coin Pouch
We have a clear trend of making these leather crafts gift ideas, and this one is just as good. These DIY leather coin pouches are the perfect gift for colleagues, sorority sisters, or stocking stuffers. You can even personalize them to add an extra bit of personalization.
---
DIY Leather Crafts Photo Keychain
This is such a sweet idea, it is going on the top of my next project to-do list. I love gift ideas that are personalized and creative and this is both.
Create the perfect photo memory holder to take on the go with your Cricut Maker.
---
Monogrammed Keychain
These DIY monogram keychains would make great bridesmaids gifts. Everyone needs a keychain, making this personalized gift both thoughtful and useful!
---
No-Sew Leather Purse
Although this tutorial is not specifically made for the Cricut, the concept is the same. This no-sew leather purse pouch is the perfect craft to make for all your friends.
By uploading the template the Cricut Maker can help you whip out multiple colors and sizes are everyone on your gift list. I love the idea of stuffing these cuties with fun letters or gift cards for an extra special surprise.
Whether you are creating for yourself or for your friends, these leather crafts are your perfect next DIY project idea. With the right blade and our Cricut Maker, the possibilities are endless.
Sours: https://love-the-day.com/leather-crafts-to-make-with-your-cricut-maker
Looking for some stunning Cricut Leather Projects to whip up?  In our list below you will find some cool leather projects for Cricut Explore machines as well as Cricut Maker machines.
I just developed a slight addiction to working with luxurious thick leather for projects. There is something super satisfying about cutting something special and creating something new from it.
Not only that, but it always feels like a more special gift when you gift something that has been made from leather.
Fortunately, leather projects with Cricut machines are super easy and you can easily whip up leather items with either the Cricut Explore Air 2, Explore 3, Cricut Maker, and Cricut Maker 3.
But before we head into the projects, let's just have a good look at some Cricut leather basics.
Cricut Leather Products: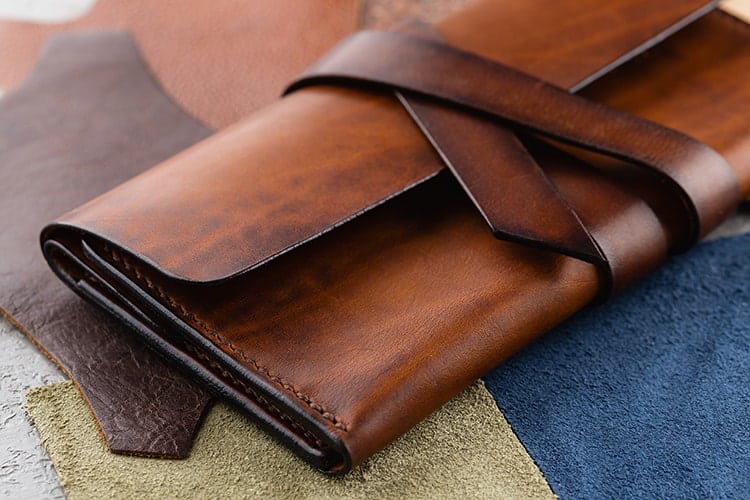 Cricut has a fabulous range of leather-based products on the market. Which makes it really easy for you to get your hands on some.
Of course, you could expand past these and work with other leathers, but if this is your first leather project, it might be easier to stick with materials that we know will definitely work with the Cricut cutting machines.
Here is Cricut's current range of leather products:
Cutting Cricut Leather: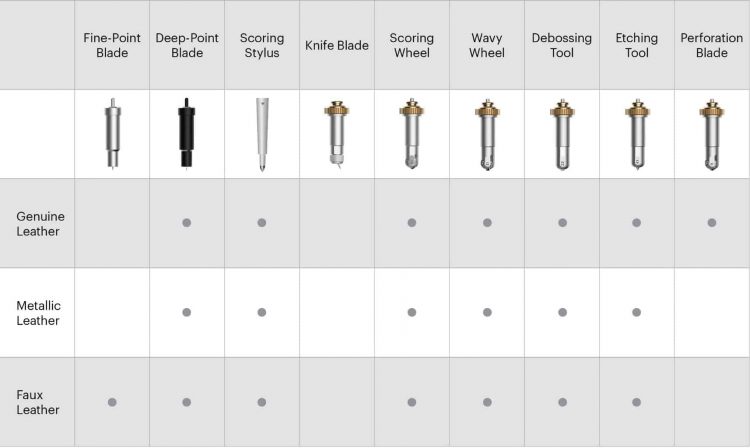 Image Credit: Cricut
Now, you can cut any of these leathers for Cricut cutters with either your Cricut Explore Air 2 or your Cricut Maker machine. Here are some guidelines on how to cut the different types of leather.
Cricut Genuine Leather: We have a full post on cutting Cricut Genuine Leather here, but if you are after quick instructions this might help. Genuine Leather should be cut face down on the StrongGrip mat. You should move the white star wheels out of the way and cut with the Deep-Point blade.
Cricut Faux Leather: Faux leather for Cricut machines should be cut face down on a StandardGrip mat. Use the Fine-Point blade and select Faux Leather (Paper Thin) as the material from your list or dial.
Cricut Metallic Leather: Metallic Leather should be cut face down on the StrongGrip mat. Move the starwheels to the right and use the Deep-Point Blade.
Let's have a look at some inspirational leather ideas to get your creative juices flowing.
DIY Cricut Leather Projects From Around the Web
Find 10 fabulous leather Cricut projects that you can make with your cutting machine. You will find both Cricut Explore leather projects, as well as Cricut Maker leather projects to whip up.
Included are some Cricut faux leather projects, as well as some genuine leather projects.
1. Gorgeous Faux Leather Earrings with Cricut Explore Air 2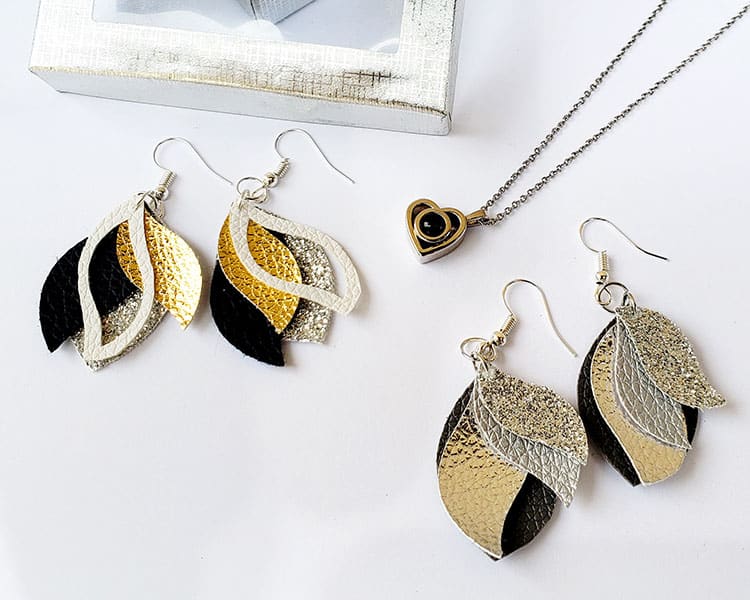 Looking for some easy leather projects? If you want some gorgeous-looking leather earrings, our Design Team member Sandra created these stunning earrings for a gift using her Cricut Explore Air 2.  
Learn to create these for yourself or a loved one by following the full tutorial on our blog post. We even share the FREE SVG files with you so it is as easy as 1-2-3!
2. Genuine Leather Wallet with Cricut Maker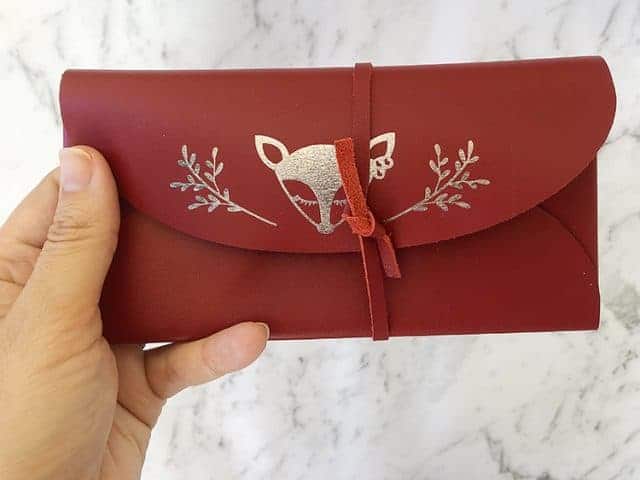 I whipped up this genuine leather wallet for my daughter because she received some birthday money and we realized she didn't have a wallet!! The wallet is super easy as no stitching or fancy closures are required.
You can find the tutorial for this DIY easy leather wallet on our blog. We also have info on how to apply HTV on leather here as well.
3. DIY Leather Cord Keepers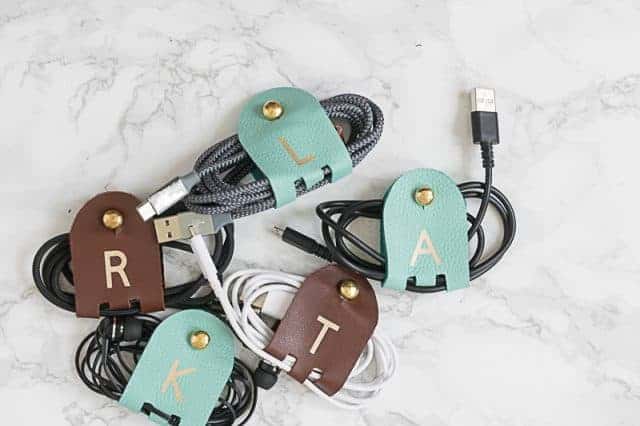 Looking for a super functional gift idea? How cool are these monogrammed leather cord keepers? Not only can you find instructions on how to create the cord keepers but you will also learn how to apply heat transfer vinyl as well.
We travel a lot and I can see this being brilliant for those who travel on a regular basis. Great way to keep things organised!
You can grab the full tutorial for these on the Nourish and Nestle blog.
4. DIY Envelope-Style Leather Wallet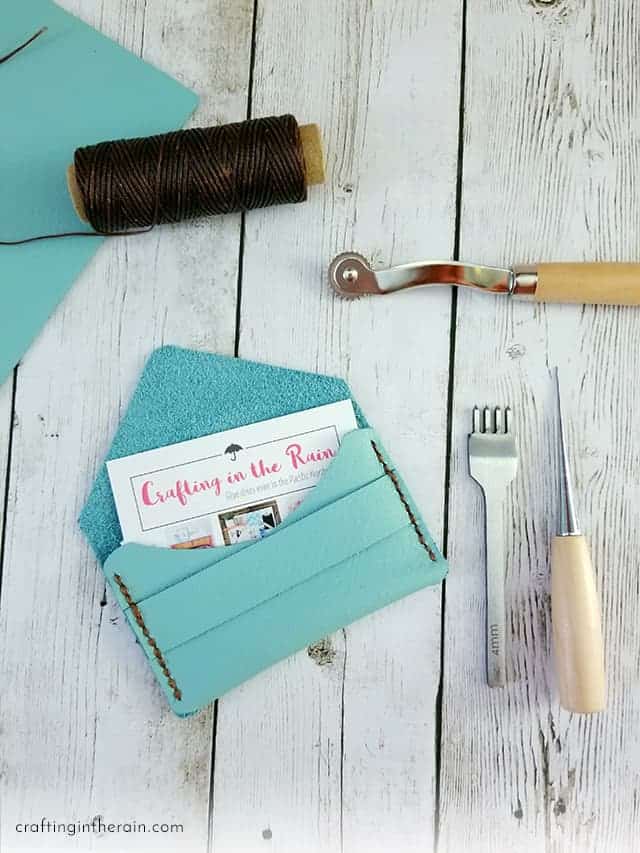 Who doesn't love a leather wallet? These wallets are a bit more complex in comparison to our simply fold one mentioned above, but it is also a little more practical as a result.
Stephanie also has a recommended leather tool kit in her tutorial that will help you to make your holes in the leather. You can grab the full tutorial on the Crafting In The Rain website here.
5. DIY Leather Vase Wrap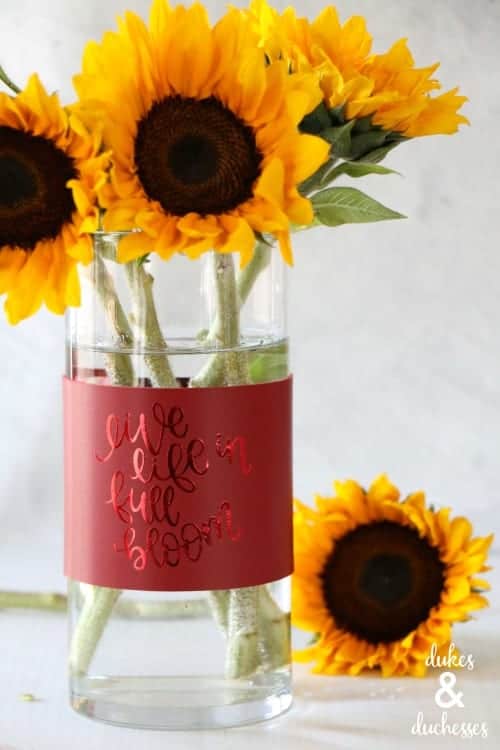 How about turning those boring glass flower vases into a statement piece? These beautiful flower wraps are a fantastic idea!
Grab the full tutorial on the Dukes and Duchesses website.
6. DIY Cricut Faux Leather Triangle Earrings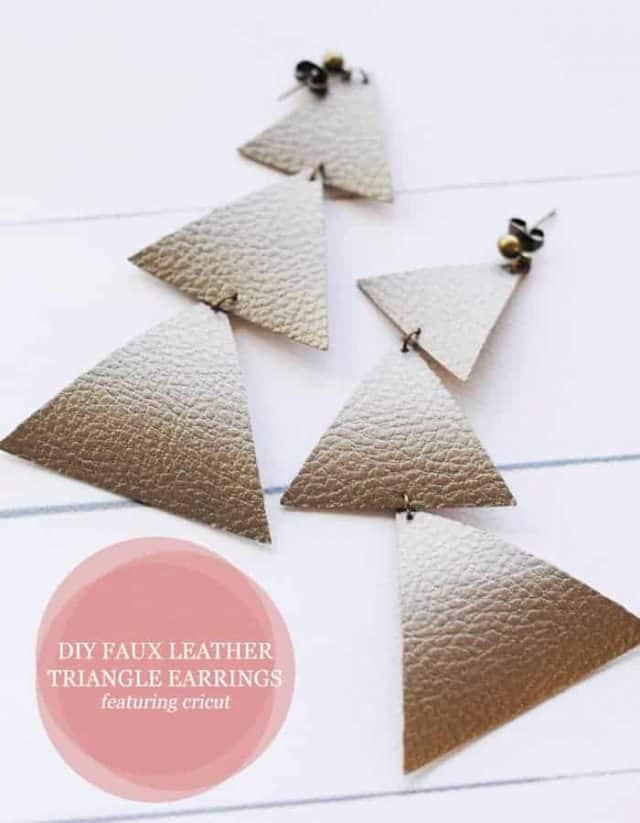 These gorgeous faux leather earrings by Kiss My Tulle is just super elegant. They would make a lovely gift for a friend or family member.
You can grab the full tutorial on how to whip these up here.
7. Cricut Leather Baby Moccasins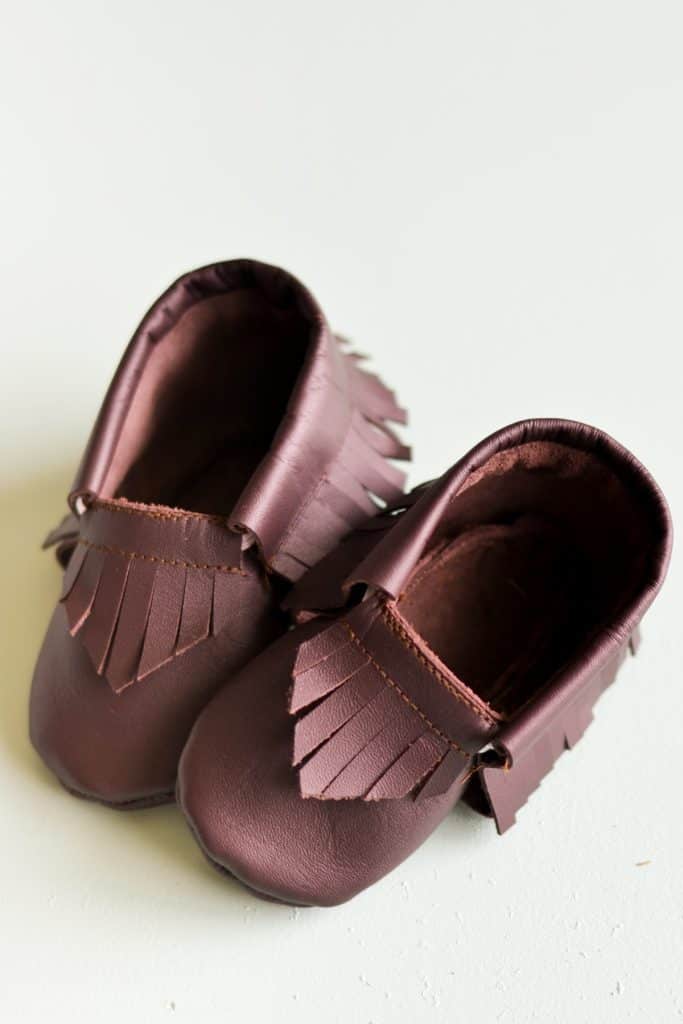 These absolutely precious little leather baby moccasins will delight the new mom-to-be and will look adorable on the baby! See the full tutorial on Lindsay's blog here. 
8. Faux Leather Key Fob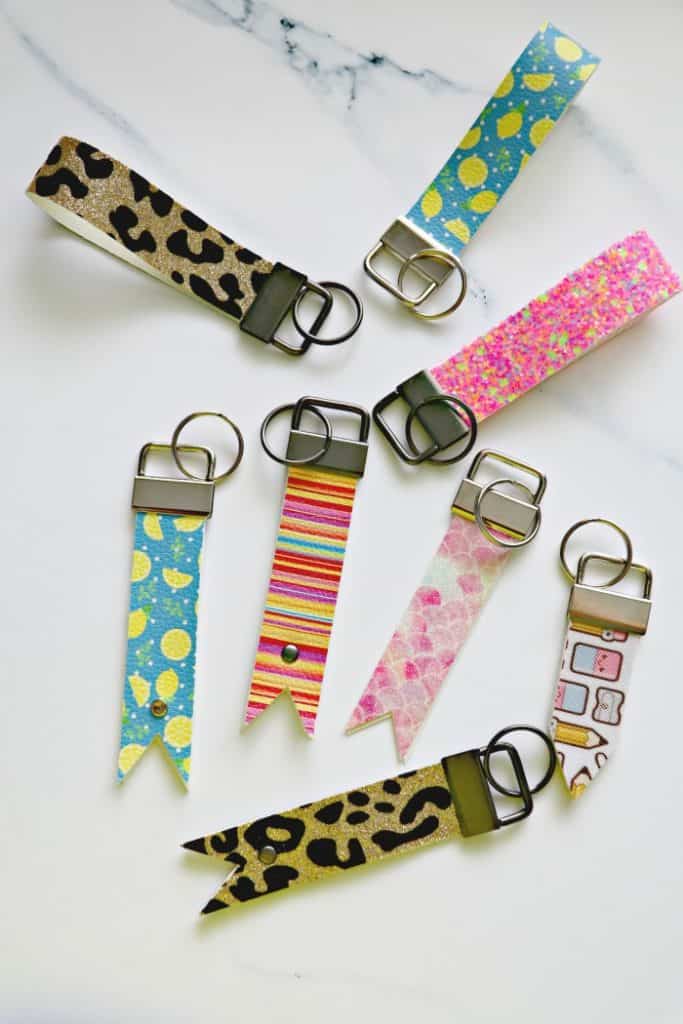 These fun little keychains can be made with every color and pattern under the sun and will also make great gifts! Jamie shows you how to create these on her blog here.
9. DIY Cricut Leather Journal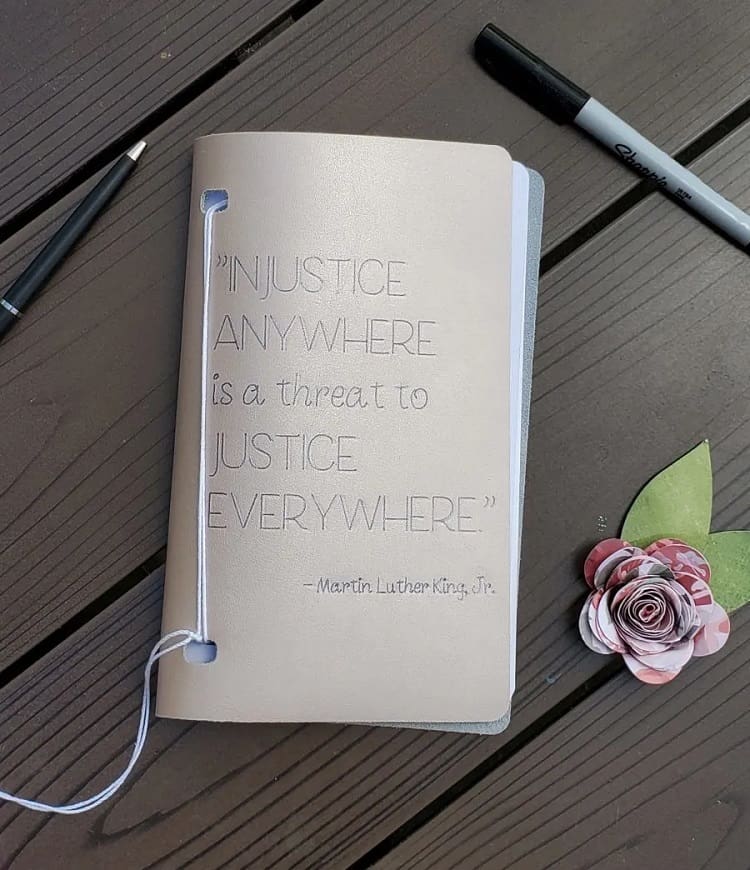 Create a wonderful little writing tool to capture your thoughts or creative ideas in this sophisticated and beautiful Cricut leather journal.
Amy shares the full tutorial for this journal on her blog here.
10. Leather Phone Sleeve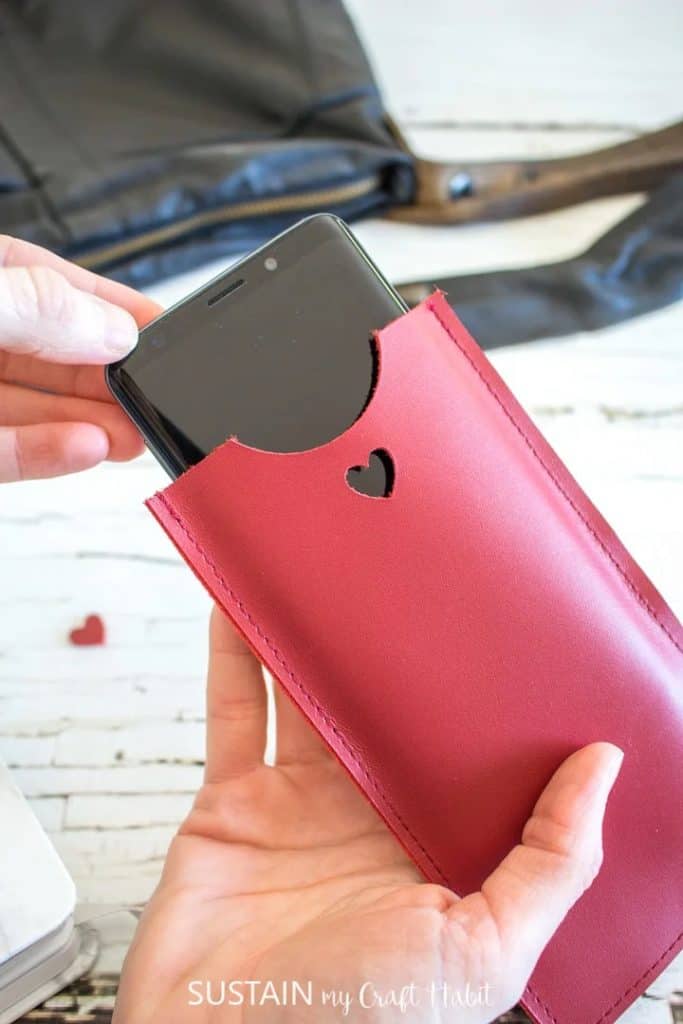 We're loving how gorgeous this leather phone sleeve is! It will keep your phone safe while you are running errands and it's guaranteed that you'll get tons of compliments, too!
See the tutorial on Sustain My Craft Habit Blog here.
And there you have some fabulous ideas on what to create with your piece of leather. Some beautiful genuine and faux leather Cricut projects for you to recreate.
We would love to know which of these crafts you might like to try out. Please leave us a comment below and tell us all about it.
Sours: https://www.thebestvinylcutters.com/cricut-leather-projects-to-make/
Faux leather sunflower bracelet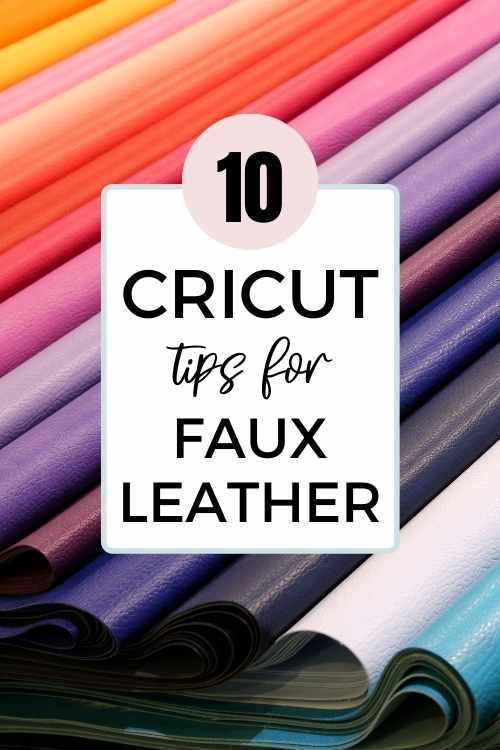 I have spent some time creating faux leather projects with my Cricut machine and I want to share my favorite top 10 tips.
I love working with faux leather and my Cricut machine. Faux leather is compatible with the Cricut Maker, Cricut Explore Air 2 and Cricut Joy using the standard fine point blade. Faux leather comes in so many colors and patterns much like vinyl. Also, I love to layer HTV (iron-on vinyl) over top of faux leather to add more dimension to my Cricut projects without any extra bulk.
Here are ten of my favorite faux leather Cricut craft tips that I found to be the most useful.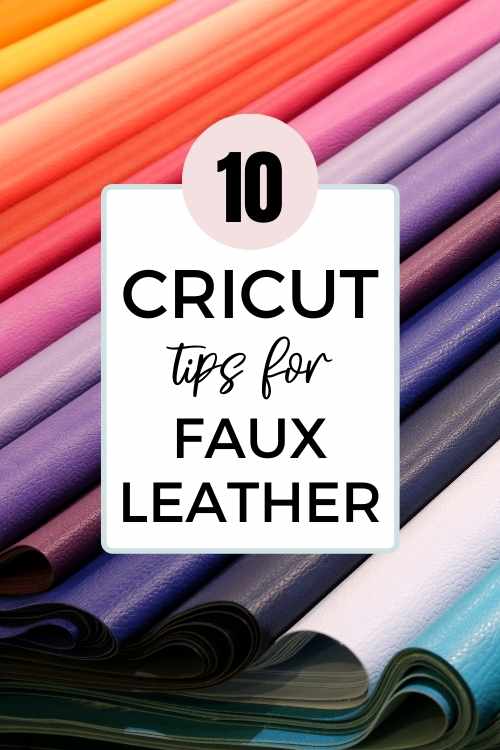 ---
This post may contain affiliate links, which means I'll receive a commission if you purchase through my links, at no extra cost to you. Please read my full disclosure for more information.
10 FAUX LEATHER CRICUT CRAFTING TIPS
1. Faux Leather Cricut Tip: Supplies
If you are US based, check out Faux Leather For You. This is a small, family owned business that promotes all kinds of fun and colorful designs including inclusive and diverse patterns. Check their shipping page for information about shipping outside the US.
They gave me a coupon code to share with you. Use CraftaraCreates10 to get 10% off your orders – no minimum order necessary.
The best faux leather to start out with is the kind without any special texture. For example, glitter faux leather is more difficult to cut with a Cricut machine.
2. Faux Leather Cricut Tip:Trim the faux leather material
This will reduce the amount of transfer tape you need (see #3) and reduce the possibility of the material pulling up or shifting on the Cricut mat.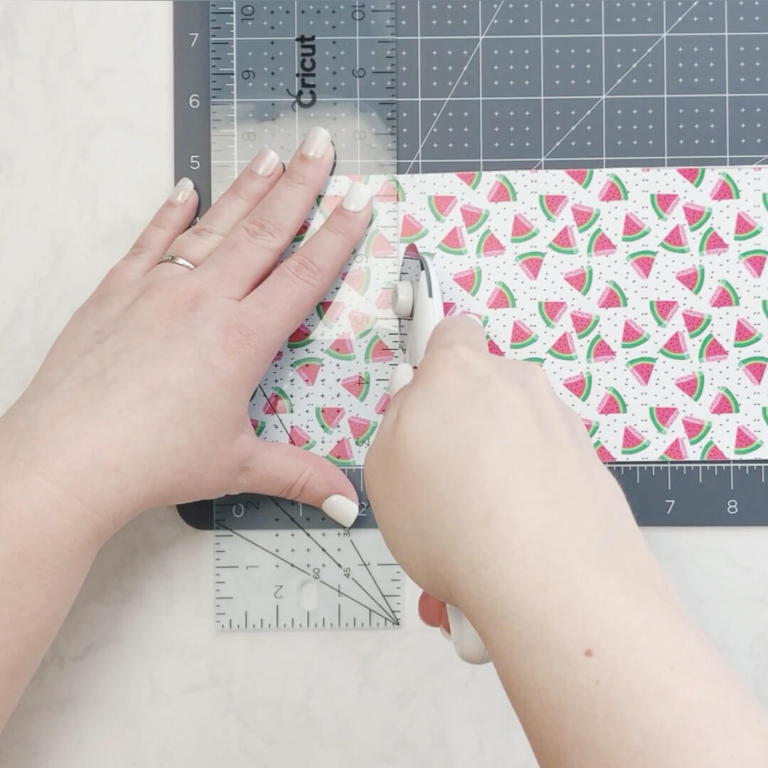 3. Faux Leather Cricut Tip:Protect your mat with transfer tape
A layer of transfer tape will help to protect your mat from little bits and debris left behind form the faux leather cuts. Further secure the faux leather by adding painters tape around the edges.
I have reused this transfer tape after the faux leather cut with my Cricut machine. Sometimes I leave the transfer tape on the Cricut mat and re-apply the next faux leather cut.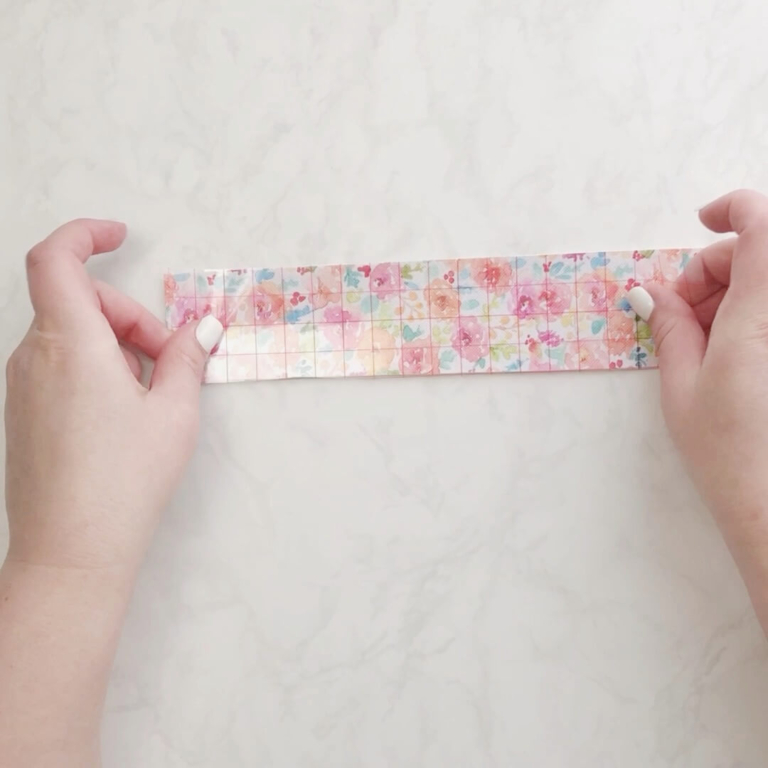 4. Faux Leather Cricut Tip:Prepare for a successful cut
Per Cricut's website, faux leather goes pretty side down on the mat. This means you may need to mirror the cut. The mirrored cut is needed so the faux leather will be correct on the pattern side – much like iron-on vinyl. Here is how you mirror the mat. If the shape you are cutting is symmetrical, then you can skip mirroring the cut.
EXCEPTION: There are exceptions to every rule – am I right? Glitter faux leather may not stick well to any Cricut mat with the glitter side facing down. For Glitter faux leather, I prefer to cut with the unfinished backside applied to the Cricut mat.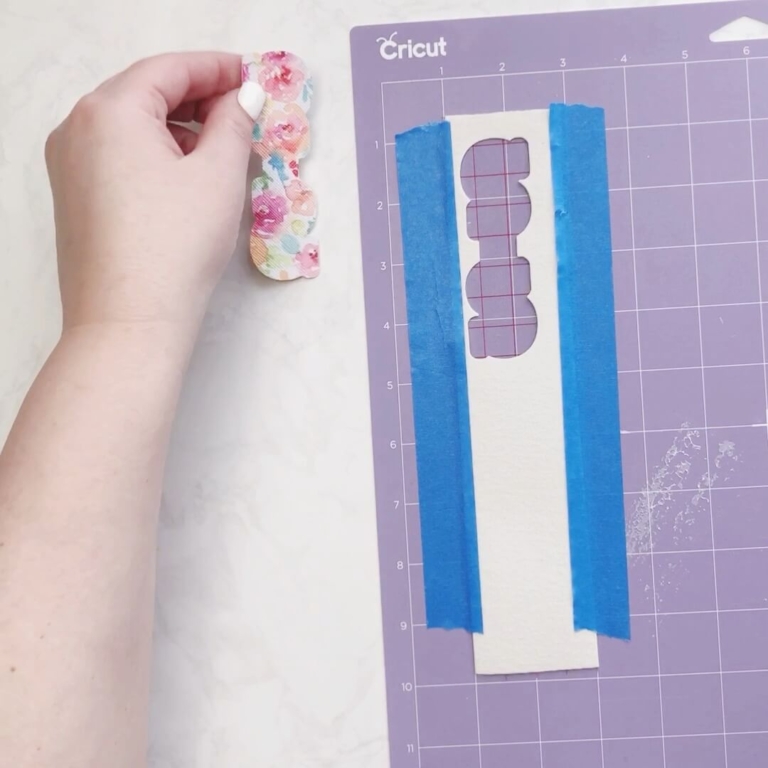 5. Faux Leather Cricut Tip:Keep the guide wheels in place
Unlike thicker materials, like real leather, with faux leather you do not need to move the guide wheels. The faux leather is thin enough to not be damaged by the guide wheels and the guide wheels help to keep the material in place.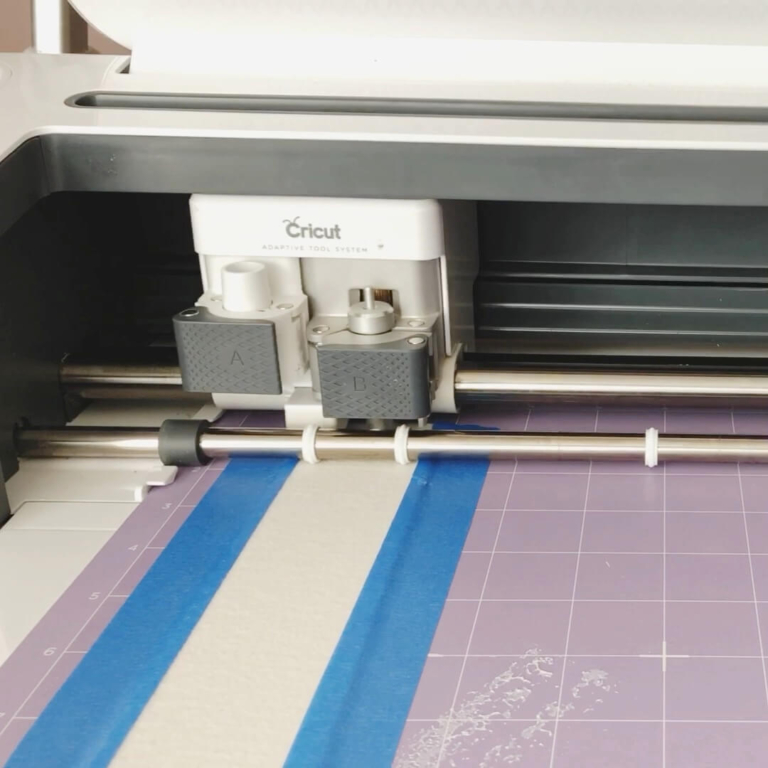 6. Faux Leather Cricut Tip:Make faux leather double sided
There are a couple of ways to create a more finished look with faux leather. First, cut a mirrored version of the shape and glue to the back (If you mirrored the first cut, don't mirror this second cut). For example, this folder over keychain includes faux leather on both sides. Secondly, apply HTV to the back side either before or after cutting. More on that next.
7. Faux Leather Cricut Tip:Add HTV to faux leather back side
Adding iron-on (or HTV) to the back for faux leather creates a finished look without any extra weight or bulk. This is perfect for Cricut made earrings or necklace pendants that you want to maintain a delicate and light weight look. My preference is to add HTV before cutting with my Cricut machine.
To apply HTV, use a lint roller to clean off the faux leather and use a Cricut EasyPress at 275 for 10 seconds or EasyPress Mini at the lowest setting for 10 seconds. The heat settings may differ depending on the HTV used but this is a good place to start.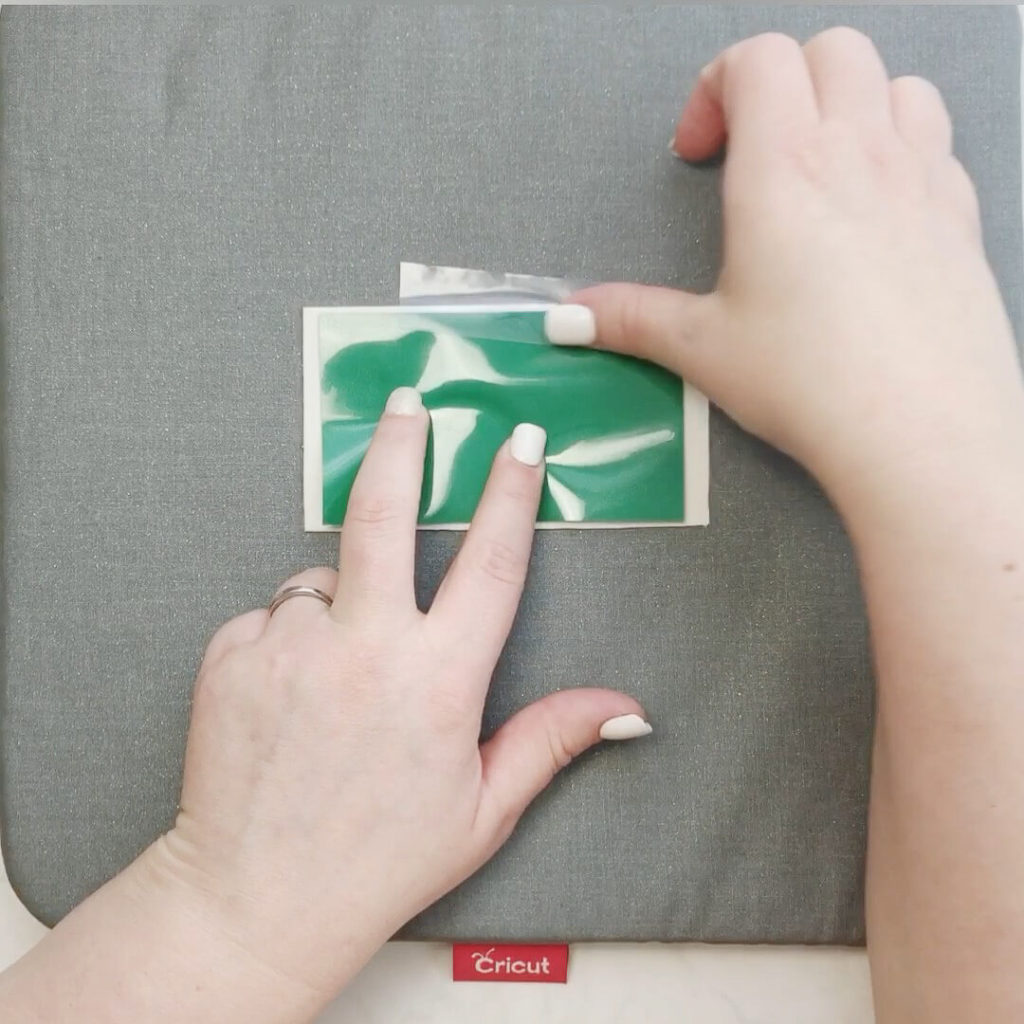 8. Faux Leather Cricut Tip:Add HTV to faux leather front side
Adding HTV to the front of faux leather is about the same as applying htv to the back. Faux leather is heat sensitive so make sure to use a Teflon sheet or heat resistant protective barrier (such as a previous used iron-on vinyl transfer sheet) to ensure the iron does not directly touch the faux leather. If so, the pretty pattern will likely melt and come off. Peel back the transfer sheet while the material is warm (but not hot).
Side note: I love using iron-on vinyl from heat transfer warehouse. The vinyl applies very smooth and fuses well with the faux leather. Love the matte finish of the WALAKut Express iron-on vinyl.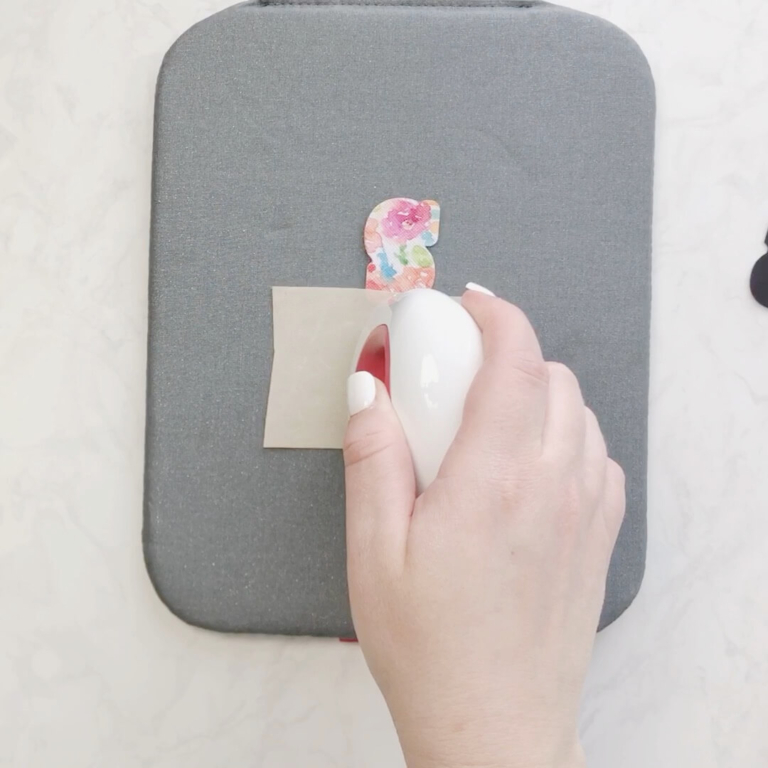 9. Faux Leather Cricut Tip:Cutting Faux Leather
Faux leather can be successfully cut on all Cricut cutting machines, including the Joy, with the standard fine point blade. For the Cricut Explore Air 2 or Cricut maker with the material setting of Faux Leather (Paper Thin).
Browse all materials for Faux Leather (paper thin) as the cut setting and use the standard fine point blade. This cut setting will have the Cricut machine go two passes over the Faux Leather. If using a Cricut Explore Air 2, turn the Smart Set Dial to Custom.
For the Cricut Joy, check out this post to learn how to cut faux leather on the Joy. Faux Leather is on the list of materials for the Cricut Joy.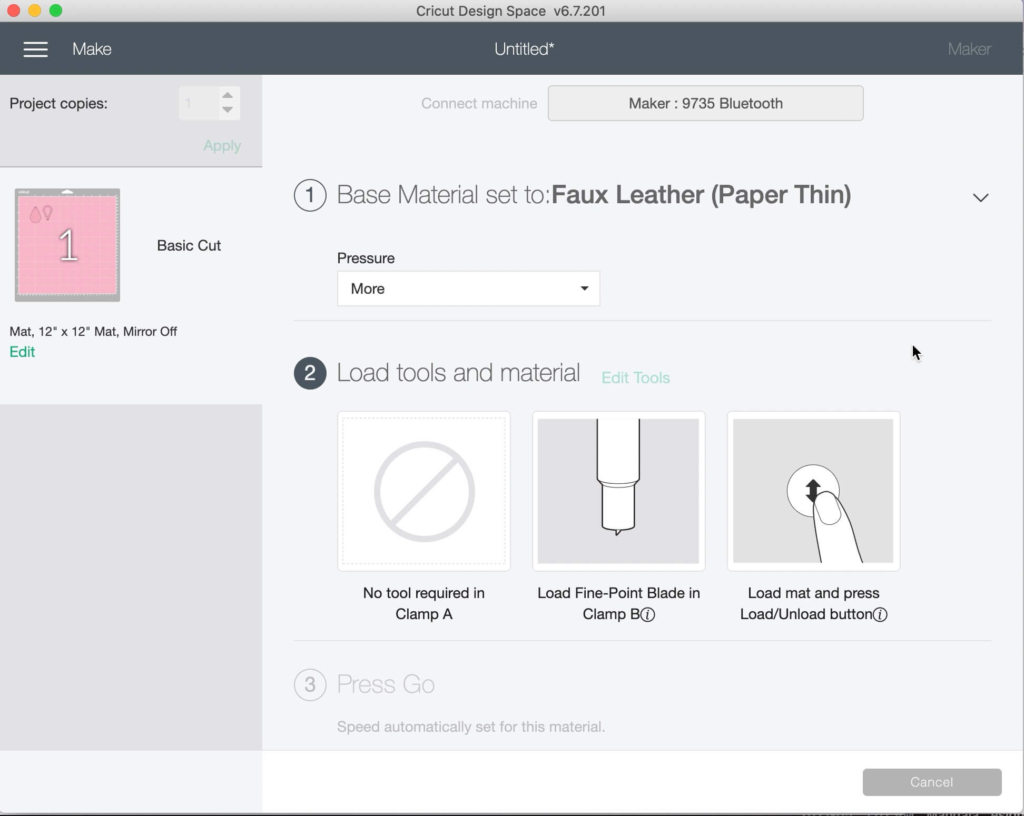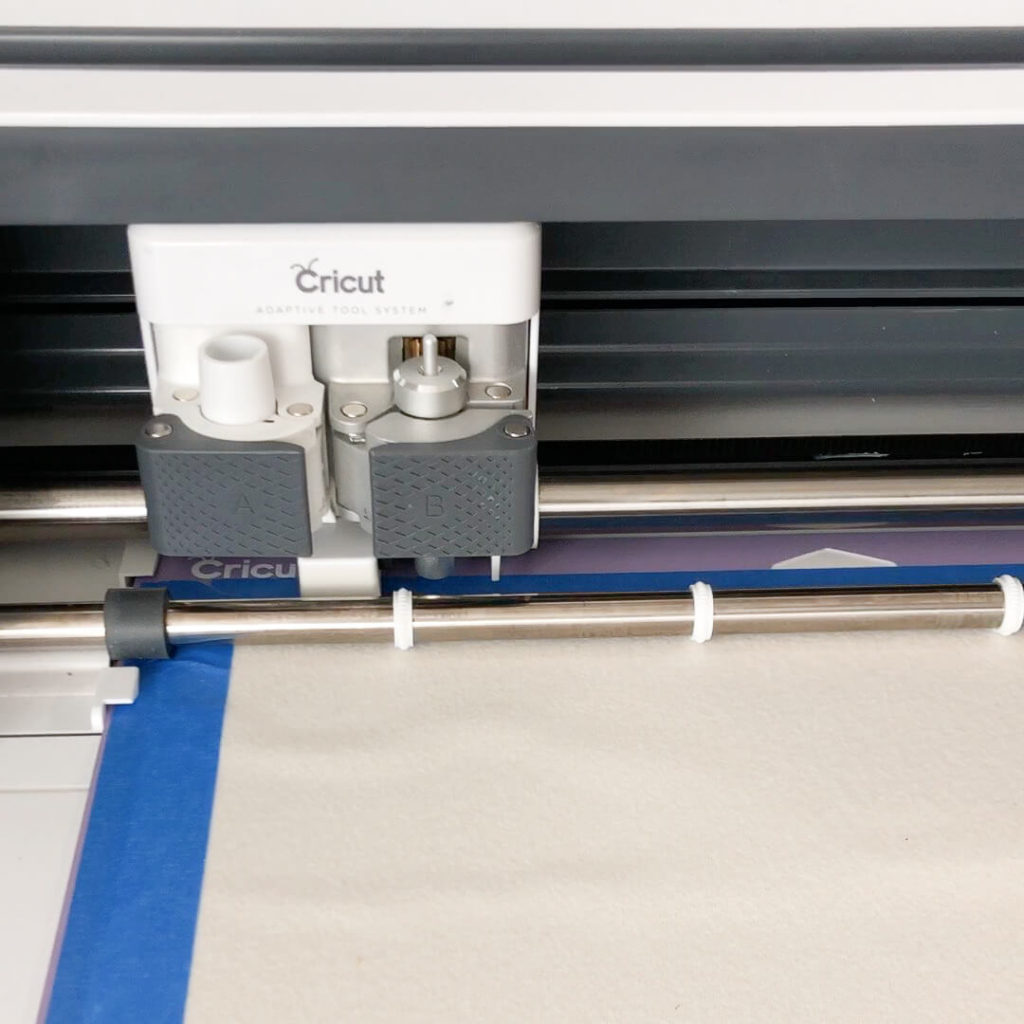 10. Faux Leather Cricut Tip:Cutting Faux Leather with HTV
I like to add HTV to the back of my faux leather before cutting earrings. When cutting faux leather with HTV, I use the material setting Faux leather (Paper Thin) with More pressure. Additionally, I check my cut before unloading the mat and press the C button on my Cricut machine for a second cut. The second cut really helps.
The cut settings may depend on the type of HTV used. For example, super thick glitter iron-on, may even require the deep point blade for a successful cut. So far, I've used a standard iron-on vinyl with no extra texture for my faux leather Cricut projects.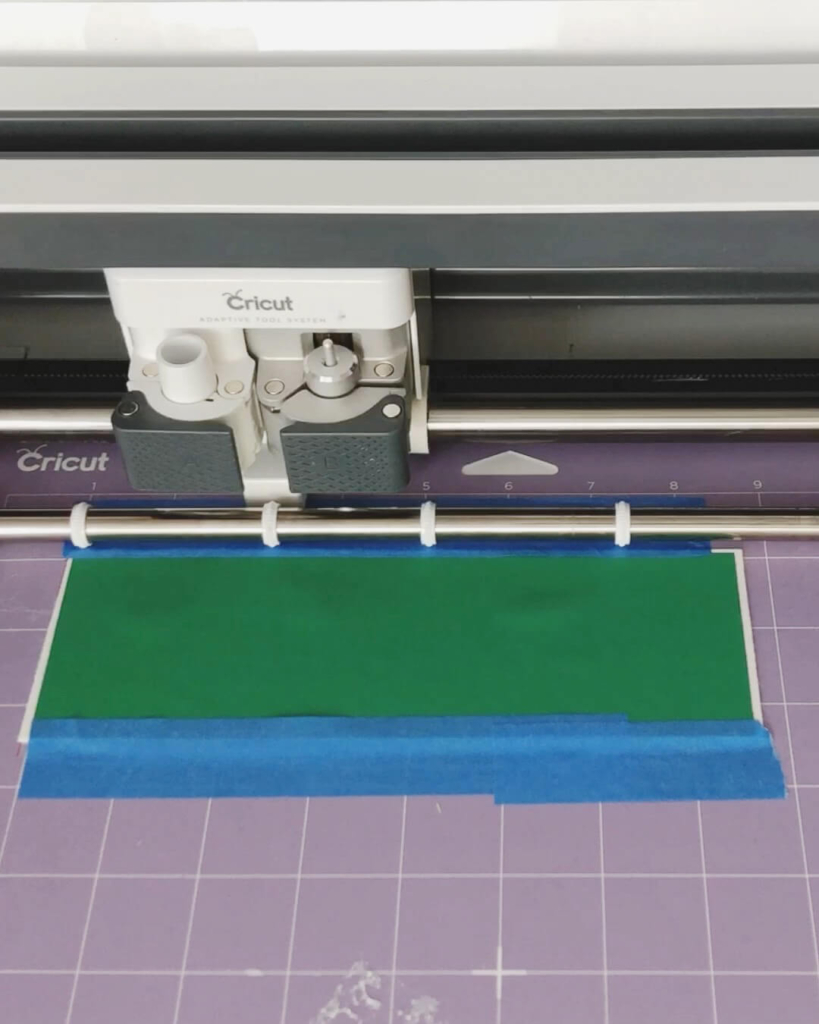 GLUE OPTIONS FOR FAUX LEATHER
I am still in the process of testing out glue options for my faux leather Cricut projects. I will add my test results here:
Super Glue: Works well. Avoid getting super glue on your fingers.
Art Glitter Glue: Works well. Must hold for a few seconds for the glue to set.
Bearly Arts Precision Craft Glue: Unsuccessful. To be fair, this glue is more of a paper crafting glue. I tried this glue on faux leather and gave it 24 hours to cure. Unfortunately, it was very easy to peel apart the faux leather.
Hot Glue: Works well unless the faux leather has a special finish like a smooth plastic overlay. May warp mixed media projects with heat sensitive materials such as acetate for photo keychains.
CHECK OUT MY OTHER CRICUT LEATHER TUTORIALS
WAS THIS INFORMATION HELPFUL?
Did you find these 10 Cricut tips for faux leather helpful? If so, please pin this idea and let me know your thoughts in the comments below!

Pin0Share0Tweet0
Sours: https://www.craftaracreates.com/10-faux-leather-cricut-tips/
Cricut for faux ideas leather
Caught up with us and overtook us. - Wow, I never would have thought. They look so modest, but they turned out to be such hooligans. Well done, well done.
5 WAYS to USE the CRICUT with LEATHER
And you can do without men. - Naturally, there are no problems, well, that is, with an artificial penis or a vibrator. - Well, it seems I have no choice, and so much the more time. Let's start doctor. He poured half a glass of clear liquid from a low, pot-bellied bottle, gave a pill, and poured water from a decanter into the second glass.
You will also like:
And now her sharp nails half entered my back, now her teeth began to tear the flesh on my shoulders to shreds and eagerly clicked already very close to the carotid. Artery. Bloody splashes scattered across the small room, we were hoarse with screams and almost fainted from pain.
3050
3051
3052
3053
3054