Local beef near Bozeman, MT
Showing page 1 of 1, for 34 listings
Border Farm
Bozeman, MT
We are a small farm with a lot going on! Gardens, orchards, and animals! We believe that you should leave every place more beautiful than when you arrived, so our efforts go into tending the land and everything that grows on it, with knowledge, love, and lots of hard work. more...
---
Gallatin Valley Botanical
Bozeman, MT
We started farming in the spring of 2003 on a few rented acres in Manhattan, and we farmed there through the 2007 growing season. In 2008, we were fortunate enough to start working our own ground. more...
---
Three Hearts Farm
Bozeman, MT
Three Hearts Farm produces seasonal produce,and herbs; it is all certified-organic, all the time. We believe in growing soil and using cover crops and sustainable techniques to improve soil fertility and to manage pests. We sell at restaurants in Bozeman and have a CSA. more...
---
Foxglove Flower Farm
Bozeman, MT
Foxglove Flower Farm operates on less than one acre of land in Bozeman, Montana. We provide specialty, fresh cut, certified naturally grown flowers for the Bozeman area through CSA shares, the farmers market, u-pick, and through retail outlets in town. more...
---
GroEat Farm
BOZEMAN, MT
GroEat Farm is a small, independently-owned grower and supplier of premium quality garlic (seed and culinary). We provide exceptional quality garlic to nurseries, market growers, home garden enthusiasts, chefs, and anyone else looking for better garlic. GroEat Farm is a small, sustainable family farm located in Bozeman, Montana. more...
---
Catamount Farm
Belgrade, MT
Catamount Farm is a small-scale organic market garden located several miles northwest of Belgrade. Specializing in chili peppers and heirloom tomatoes, we grow about 25 different vegetable and herb cultivars each year. In the past, we have marketed most of our produce to local restaurants and Bogert Farmers' Market. more...
---
Montana Roots
Livingston, MT
Montana Roots was born from a love for the earth and a belief that food should be medicine for all it touches: soil, microbes, people, animals, and the entire web. more...
---
North Bridger Bison
Wilsall, MT
North Bridger Bison is a family-run, family-owned bison ranch located in the Shields Valley of Montana. We focus on producing the healthiest, most regenerative, most delicious bison meat you can buy. Our bison spend 365 days a year outside on diverse grasslands. more...
---
Chicken Creek Homestead
Livingston, MT
At Chicken Creek Homestead our focus is on sustainable agriculture. Our goal is to humanely produce outstanding quality lambs while being careful stewards of the land and its resources. more...
---
Cedar Rose Farm
Three Forks, MT
Cedar Rose Farm grows all natural veggies on our community run Farm. Our CSA model is quantifiably better than any other we've seen and our member loyalty is at 95%. Instead of a huge box of veggies you may not like, can't identify and can't use up in a week, ours give you ONLY what you want, like and will use! more...
---
Bozeman Winter Farmers' Market
Bozeman, MT
The Bozeman Winter Farmers' Market is the first of its kind in Montana and defies the assumption that Montana lacks access to local food year round. You'll find a selection of vegetables, both storage and fresh greens (if you get there early enough to snatch them up!). A variety of meats to chose from include beef, pork, lamb, and salmon. more...
---
Eagle Ridge Ranch Beef, LLC
Bozeman, MT
Eagle Ridge Ranch Beef, LLC comes from Eagle Ridge Ranch, our family owned ranch, at the foothills of the Crazy Mountains outside of Wilsall, MT. Our grass fed Black Angus meat is lean, tender, and tasty. Shares and individual cuts available on a year-round basis. more...
---
Madison Meadowlark CSA
Bozeman, MT
Madison Meadowlark CSA is a partnership between a small farm in beautiful Southwest Montana and (starting in 2011) the Midway Hutterite colony farms near Conrad, MT. Because of our unique partnership with the Hutterites, our members receive an amazing presentation of delicious vegetables with each share pickup. more...
---
Rockin' TJ Ranch Farmers Market
Bozeman , MT
MONDAY NIGHT FARMERS MARKET at the Rockin' TJ Ranch Join us rain or shine June 18th - Sept. 24th! This is a fun new market with a mission to promote and nurture the buying and selling of Montana produce, products, and services. From 5- 8pm enjoy music, carnival activities, vendors, meals and weekly special events. more...
---
Crazy Mountain Grassfed Beef
Bozeman, MT
Grassfed and Finished Black Angus Beef. Ranch-raised in the foothills of the Crazy Mountains, 60 miles from Bozeman, MT. We sell whole, half, and quarter cows as well as individual cuts. 100% woman-owned and operated business. more...
---
Northern Rocky Mountain Alpacas
Bozeman, MT
Since 2006, we've been raising Suri and Huacaya alpacas for their incredible fine fleece. The fleece is used for many different products like incredibly warm and soft alpaca socks, scarves, woven shawls, felted soap, hats and more. Suri alpacas have a fleece that drapes from the body into locks of lustrous silky smooth fiber. more...
---
Market Day Produce
Bozeman, MT
Market Day Produce works with local and regional farmers to provide wholesale customers with a year-round source for healthy, sustainably-grown fruits and vegetables. We work with nearly 40 growers in Montana, Wyoming, and Idaho to support sustainable agriculture and the local food economy. more...
---
Amaltheia Organic Dairy
Belgrade, MT
Amaltheia Organic Dairy is an organic, sustainable farm that produces organic goat cheeses. We make fresh, delicious chevre, ricotta and feta from our grade A goat milk. We sell our products on both coasts, and supply fine restaurants with our products as well. We have three ACS award-winning goat cheeses. We ae USDA and FDA inspected. more...
---
Gallatin Valley Farmers Market
Belgrade, MT
Career Transitions is a non-profit that operates The Original Gallatin Valley Farmers' Market in Bozeman, Montana. The market runs from mid July through mid September Saturday mornings from 9 - noon and in partnership with the Downtown Bozeman Association Music on Main and More. Products sold at each market must be made or grown by the vendor. more...
---
Willow Spring Ranch Montana
Belgrade, MT
Willow Spring Ranch Montana is devoted to producing the healthiest, most mild and tender lamb available. Raised in the mountains of southwest Montana, our lambs grow quickly on rich, green summer pastures and their mothers' milk. That's it - never any hormones, antibiotics or chemicals - just good organic, grass-fed nutrition. more...
---
Kokoro Flowers
Belgrade , MT
We are a small flower farm in Bozeman MT. Dedicated to growing chemical free, organic flowers for our local area! We offer direct to consumer sales through farmers markets, on farm sales, local weddings & events, & business to business! Check out our website, or get in touch to find out more about the services we offer... more...
---
3 Fiddles Farm
Bozeman, MT
At 3 Fiddles Farm, we believe that everyone deserves fresh, local, chemical free, tasty, and healthy food. The healthiest and most delicious food comes from healthy soil, and the land we have been leasing the past decade has incredibly fertile soil. more...
---
SpringHill Organic Farms
Belgrade, MT
Our CSA members have the opportunity of receiving and eating fresh organically grown produce the same day it is harvested!! This is our first year certified as organic, although we have been farming and gardening for many years. more...
---
Fine Swine
Livingston, MT
We raise Yorkshire/Duroc cross hogs. They are raised in a stress free enviroment, allowed to be outside in the sunshine and fresh air. We sell 4-H hogs, weaner hogs, whole hogs and 1/2 hogs. We also sell all natural, state inspected pork (frozen). You may purchase anything from a single package of bacon or pork chops, etc. more...
---
Cowgirl Meat Co
Livingston, MT
Cowgirl Meat Co raises all natural pork and beef. We are a family operation located in Livingston Montana and are passionate about the ranching lifestyle and the meat we raise. Our cattle are born and raised on the historic Mission Ranch and are certified Black Angus. more...
---
Livingston Farmers' Market
Livingston, MT
The Livingston Farmers Market is held every Wednesday from 4:30 to 7:30, beginning the first Wednesday in June, and ending the last Wednesday of September. It is held near the Miles Park Bandshell between Sacajawea Park and the Civic Center on the banks of the Yellowstone River. more...
---
Cloud Nine Farm
Wilsall, MT
Cloud Nine Farm is a biodiverse family farm practicing Permaculture and growing vegetables, herbs, fruits, seedlings, fruit trees and livestock 35 miles northeast of Bozeman, Montana near the ranching community of Wilsall. more...
---
Big Sky Farmers Market
Big Sky, MT
The community of Big Sky, Montana is proud of their new Farmers Market. 2009 was the first summer for the market at Fire Pit Park at Big Sky Town Center. The market was held every other Thursday from 4-7 July through September. more...
---
Fridley Creek Farm
Emigrant, MT
Fridley Creek Farm is located in the heart of Paradise Valley, Montana. Fridley Creek rambles through the property where our chickens are raised. The chickens are raised for their egg production in an environment friendly to the natural needs of our hens. The chickens are allowed to graze freely in our pasturelands. more...
---
Lazy SR Ranch
Wilsall, MT
The Lazy SR Ranch operates in the Shields River Valley, near Wilsall, and has done so since Montana was a territory. The Ranch is headquartered on the historic Shields River, named by William Clark of the Lewis and Clark Expedition after John Shields, the blacksmith in the Corps of Discovery. The Home Ranch runs about 700 Black Angus mother cows. more...
---
Meat Montana
McAllister, MT
Meat Montana sells sustainably raised, grass-fed beef. We are fourth and fifth generation ranchers. Our herd is roughly 200. Our cattle graze on thousands of acres of national forest pastures all summer long. In the winter we feed alfalfa hay that is harvested from our own hay meadows. more...
---
Sours: https://www.localharvest.org/bozeman-mt/beef
Current Producers
We source exclusively from farmers, ranchers, and food crafters in Montana. Some products we get directly from the source, and others come to us through cooperatives or local distributors. We encourage you to learn more about where all the delicious, high-quality foods come from, and where you can get more! All of the underlined producer names are live links to their websites. If you don't see the information you're looking for, please contact us. We're eager to share what we know.
Amaltheia Organic Dairy: The Brown Family
Located near Belgrade, Amaltheia Dairy has been raising goats for their award-winning organic goat cheeses for almost 2 decades. These days they do a lot more than cheese! They also have pasture-raised pork, eggs, and organic vegetables. You can find their products at grocery stores and farmers' markets around Bozeman, and through their online store.

Barney Creek Livestock: Meagan and Pete
South of Pine Creek, Barney Creek Livestock practices regenerative agriculture as they raise their grass-fed, grass-finished beef. They put a heavy focus on the health of the soil and grasses that their cows graze, and that care and quality translates into a delicious, healthy product. You can order more from their website.

Bear Canyon Farm: Katie and Eric Harris
Bear Canyon Farm is a non-profit farm operation established in 2017 on land leased from Mount Ellis Academy. The farm exists to provide employment and hands-on learning opportunities for students at the Academy, and to deliver healthy, fresh, local produce to the community. Their goal is to equip students with practical skills and unique agricultural knowledge—preparing them to be reliable, responsible employees and volunteers in their communities and in the world.

Black Dog Farm:Tim Anthony and Kira Jarosz
Located on 30 acres near Livingston, Black Dog Farm provides pork, whole chickens, and eggs. All their animals are pasture-raised, using rotational grazing to provide continual nourishment and help rejuvenate their land. Find them at the Bogert Farmers' Market, Gallatin Valley Farmers' Market and Bozeman Winter Farmers' Market, and through their online store.

Bozeman Honey Co.: Amy Sowers and Charlie McDonald
Raw local honey and honey products from a small family apiary in Bozeman. Never pasteurized. Find them at the Bozeman Winter Farmers Market.
Chance Farm:Josh Chance
Vegetables, flowers and herbs grown with care in Four Corners. Available at the Bogert Farmers Market, Gallatin Valley Farmers Market, a pop-up farm stand at Wild Crumb on Sundays, and at their farm stand on River Road.

Conservation Grains: Judy Cornell
Located in Choteau, Conservation Grains sells milled and whole grains grown in the region by farmers who work to improve soil life and wildlife habitat on their farms. Their flour blends are 100% whole grain and stone-ground for the ultimate freshness and nutrition.

Daniels Gourmet Meats & Sausages: Austin Daniels
Daniels sells a wide selection of quality meats, including local uncured pork products and local grass-fed beef. The shop is open 6 days a week, at 520 W. Griffin Dr. in Bozeman.

Dolina Pasta: Susanne Klaric
Dolina Pasta is made fresh in Bozeman with local, organic, whole ingredients and no preservatives. Available at Town & Country and the Co-op.

Farmented Foods: Vanessa Walston & Vanessa Bakken
Farmented sources much of its produce locally, providing a sustainable and delicious use for ugly and excess vegetables that would otherwise be discarded. Their sauerkraut, kimchi, and salsa can be found at farmers markets, grocery stores, and specialty food stores around town.

Farver Farms: Shauna Farver
Located in Scobey, MT, Farver Farms makes roasted lentil snacks and pre-made mixes with wheat or lentils grown on their farm. Their lentil cruncher snacks and mixes are all available for sale on their website, and some products are now at Joe's Parkway on College St in Bozeman.

Gallatin Valley Botanical:Matt & Jacy Rothschiller
Gallatin Valley Botanical at Rocky Creek Farm has been growing fresh produce for restaurants, the Co-op, the farmers markets and their CSA program for over 10 years. They also raise animals, harvest honey, and operate the U-pick berries, apples, and pumpkins at Rocky Creek Farm for a diverse offering of local food and flowers. Find their produce around town, or from their Farm Stand, nowwith online ordering.

Genuine Ice Cream Co.:
Small-batch ice cream, handmade in Bozeman. They're open year-round in their new shop at 411 W Main, and seasonally in the Airstream bus at 122.5 West Main Street, or find pints in some of our local grocery stores.

Gluten-Free Prairie: Deb, Rick, & Jeremy Wheaton
GFP is headquartered in Manhattan, MT and run by the multi-talented Wheaton family. Their gluten-free oat products are crafted with flavor in mind, so not only are they safe for celiacs and gluten-intolerant people, they're also delicious foods that everyone can enjoy. Products are available for sale on Amazon, and are distributed locally by QFD, so you may be able to find it -or ask for it- at your favorite grocery stores like Town & Country.

Headwaters BBQ: Brandon Hays
Headwaters BBQ makes 3 delicious sauces and 3 spice rubs in Bozeman. They're available on the website in 3-packs or sample packs

Hot Mama's Salsa:Diana Loomis
Hot Mama's is a local favorite for fresh salsa that can be found in just about every grocery store in town, as well as other places in Montana and beyond.

The Hummingbird's Kitchen: Linda Huang
Originally from Shanghai, Chef Linda hails from a family of chefs, and celebrates her family's traditional approach to Asian cuisine. She offers private catering and hosts pop-up dinner events in her kitchen. She also sells her Chinese Ginger Tea to retail markets, which a concentrate made from minced fresh ginger and chinese brown sugar, perfect for a warm tea or a tasty marinade. Available at grocery stores around Bozeman

Mimi's Mustard & Dip: Paula Amsbaugh
Located in Big Sandy, Paula started making her spicy mustard dip as a gift for friends and family. She now produces it for retail, and you can purchase it from her website in the "hot" or "not so hot" varieties.

Montana Gluten Free:
A gluten free processing facility in Belgrade, MT owned and operated by Montana farmers. They source oats from farmers across the state who adhere to the Gluten Free Oat Purity Protocol. Although oats are naturally gluten free, Montana Gluten Free ensures that there's no contamination from growing to packaging.

Muddy Creek Ranch:Karen & David Shockey
The Shockeys raise American Aberdeen cattle in Wilsall, MT. Their grass-fed beef is served in several restaurants in and around Bozeman, as well as at the family's own restaurant, the Wilsall Bar & Cafe.

On the Rise Bread Co.
On the Rise has been baking bread and treats in the Gallatin Valley for many years. They are a wholesale and retail bakery, serving restaurants and grocery stores in our area. They also sell bread, pastries, desserts, and granola on their website and in their bakery at 81 Northstar Ln in Four Corners, near the Simms building.

Quality Foods Distributing (QFD):
QFD is based in Bozeman, and distributes throughout Montana and the Northern Rockies. They source many organic, specialty, and local or regional foods. They've been a great resource for us to access local products that are hard to find elsewhere!

Ranch Wives Beef Co.: JaTanna Williams (MT) & Natalie Kovarik (NE)
The co-creation of two long-time friends from rural Montana, Ranch Wives Beef Co. aims to deliver the same quality beef products to your freezer as they would enjoy on their own ranches. The cows are pasture-raised on the ranch, butchered locally in small batches, and dry aged for 14-17 days. Ranch Wives Beef Co. products are for sale through their online store, and local customers receive free delivery.

Renee's Gourmet Sauces:Chris Graff
Renee's Gourmet mixes up fresh salsa and dips in Bozeman, available in grocery stores in Bozeman and Belgrade.

Root Cellar Foods: Christina Angell
Root Cellar Foods provides organic vegetable processing for wholesale accounts such as the MSU dining services, Bozeman Co-op, and many restaurants. They source from local farms and regional organic growers. They now also operate an online market selling local food of all kinds, including their prepped and ready-to-cook vegetables, with pick-up and home delivery options!

Root To Rise Gardens: Leslie Witter
Root to Rise Gardens is a market garden in the Shields Valley, and also home to an eco-conscious B&B and retreat space. Find Leslie's produce at farmers markets in Bozeman, Livingston, and the Shields Valley, or book a stay for some rest, rejuvenation, and garden-grown nourishment.

Roots Kitchen & Cannery:Patrick Burr
Located in Bozeman, MT and Jackson Hole, WY, Roots Kitchen & Cannery sources local and regional produce for their jams, pickles, and syrups. Available at farmers market, specialty shops, and grocery stores in Bozeman including Town & Country and the Co-op.

Sister's Gluten Free Bakery: Karen Miller
Karen's dad, Dean Miller, is a partner of Montana Gluten Free, and after helping rep their oats and oat products, Karen recognized a need for baked goods, not just the raw product, so she started her own business. Both Sister's baked goods and Montana Gluten Free oat products are available at their storefront in Belgrade (103 E Main St), at the Bogert Farmers Market, the Bozeman Winter Farmers Market, and by special order.

Stella Bakery:Stella Moss
Stella bread is made in Bozeman with organic, non-GMO flours and wild yeast fermentation. Available at the Gallatin Valley Farmers' Market, Bozeman Winter Farmers Market, or at her home-based bakery on bake days.

"Straight from the" Farm Fresh Eggs: Daniel Lucht
Daniel is proud to be the largest egg producer in the Gallatin Valley. Despite the size of the business, he still has a focus on his individual customers, the quality of eggs they receive, and the health and safety of his hens. Preferring to work with local businesses, Daniel supplies eggs for many of your favorite restaurants, bakeries, and caterers around Bozeman and Big Sky. You can find more Farm Fresh Eggs for sale at Heebs, Joe's Parkway, and the Co-op (under the Co-op label).

Terra Greens Produce: Dan Moore
Located in Manhattan, Terra Greens certainly specializes in greens, but Dan also grows a variety of quality crops including asparagus, herbs, squash, peppers, tomatoes, onions, and berries. You can find him at the Belgrade farmers market on Thursdays in the summer and the Bozeman Winter Market.

TerraWorks:Katie Russo
A small farm north of Bozeman, MT harvesting field-cultivated Honeoye Strawberries. They also sell fig trees, live microgreens, and fresh lavender. Available through online orders, at their farm stand on Springhill Rd, and at the new Springhill Market

Three Hearts Farm: The Hicks Family
Three Hearts Farm is an organic vegetable, herb, and flower farm on 20 acres west of Bozeman. They've recently added chickens, giving us more options for fresh eggs! You can often find their produce at the Co-op, Rosauers, the Belgrade farmers market, and their farm stand on Love Ln on Fridays during the growing season.

Towne's Harvest Garden: MSU students
A three-acre diversified vegetable and educational research farm supporting a student-run, community-supported agriculture program. Towne's Harvest Garden promotes learning about food production, the value of eating and supporting local foods, community building, and individual empowerment. Available at their seasonal farm stand, and through CSA shares.

Western Montana Growers Co-op:
A farmer-owned coalition of growers in the Flathead, Jocko, Mission and Bitterroot Valleys who distribute quality products including fresh and frozen produce, milk, cheese, eggs, lentils, honey, meats, and value-added items. Much of our fruit comes from them! Though they don't offer direct-to-consumer sales in our region, they supply many locally owned grocery stores and restaurants in the valley.

Whole and Nourished: Heather McDonnell
Whole and Nourished provides ready-made meals crafted from fresh, seasonal, and organic ingredients, including local meats, eggs, and produce whenever possible. Meals come packed in compostable or reusable containers, and can either be delivered to your door or picked up. Available in Bozeman and Livingston - sign-up on the website.

Wild Crumb: Lauren Heemstra and Caroline Schweitzer
Local bakery and northside favorite serving artisan bread and pastries Tuesday-Sunday at 600 N Wallace in Bozeman.

Yellowstone Grassfed Beef:
A partnership between J bar L Ranches and Twodot Land & Livestock, YGB produces 100% grass-fed, 100% grass-finished beef with no antibiotics or growth hormones. As stewards of over 30,00 acres of Montana rangeland, they raise their cattle using ecologically sustainable and humane practices. Available at Heebs, Town & Country, Rosauers, Joe's Parkway, and the Co-op, among others.
Sours: https://www.farmcartfoods.com/producers
Farm to Fork
Ale Works proudly partners with over fifty farmers, ranchers, and culinary artisans to offer locally-sourced, sustainably grown produce, pasture-raised meats, herbs, mushrooms, and locally crafted cheeses.
Curbed only by the length of the Montana growing season, our commitment helps limit our food miles from pasture to plate.
Since 2013, we've proudly served only Montana pasture-raised beef burgers, sourced exclusively from a cooperative of family ranchers, and since 2010 partnered with Matt & Jacy Rothschiller, organic family farmers just down the road from us at Rocky Creek Farm.
Supporting local, sustainably grown, handcrafted products serves our guests and helps our local artisans and land stewards thrive doing what they love, preserving our rural Montana landscapes and way of life.
Below are links to all our valued local suppliers and partners. Check out their websites to learn more!
Our Homegrown Purveyor Partners
Trevino's Tortillas
Bozeman & Billings, MT
Amaltheia Dairy
Belgrade, MT
Yellowstone Valley Farms
Laurel, MT
Timeless Seeds
Ulm, MT
Country Pasta
Polson, MT
Redneck Sausage
Kalispell, MT
Rockford Coffee
Bozeman, MT
Tumblewood Teas
Big Timber, MT
Wheat Montana
Three Forks, MT
On the Rise Bakery
Four Corners, MT
Montana Natural Pork
Butte, MT
Montana Wagyu Cattle Co.
Belgrade, MT
Gallatin Valley Botanicals
Bozeman, MT
Strike Farms
Bozeman, MT
Bausch Potatoes
Whitehall, MT
Garden City Fungi
Missoula, MT
Pony Produce
Pony, MT
Mountina Cheese
Belgrade, MT
Moss Farm
Rollins, MT
Tucker Family Farm
Victor, MT
Root Cellar Foods
Belgrade, MT
Summit Distribution
Bozeman, MT
Quality Foods Distributing
Four Corners, MT
Lloyd Craft Farms
Worland, WY
Purple Sage Farms
Middleton, ID
M&M Heath Farms
Buhl, ID
Sunnyside Farm
Weiser, ID
"Walk the Walk" Staff Training
Knowledge of sourcing, sustainability, craftsmanship and food security is an Ale Works point of pride. Every year, our staff tours our partner farms, ranches, breweries, and distilleries to connect our 140-some employees to the artisans who grow, raise and produce what we serve.
The tours, led by the passionate farmers, ranchers and craftspeople themselves, uncover motivations and methods and create a link between us and our passionate local suppliers. Ale Workers are regularly pop-quizzed on what they know and why it matters to us, to them, to our guests, and to the planet.
By investing in our staff, and our valued producers, we contribute to a resilient Montana economy, and ensure a healthy pipeline of people and products into the future.
Walking the Walk feels right and is good business.
Good for the land, good for the community, and good for the spirit!
Sours: https://www.montanaaleworks.com/farm-to-fork
Big Burger 🍔 from BIG CHEF
Co-op West Main
908 West Main, Bozeman, Montana
406-587-4039
Our flagship store, Co-op West Main is a full service grocery store specializing in local and organic produce, meat and groceries. Here, you'll find more than 600 items in bulk, specialty and ethnic ingredients, a wide selection of gluten-free and vegan products, a full wellness department, a huge self-serve deli and salad bar as well as a coffee shop and dining area upstairs. Check out our department pages for more information.
Map and Directions
Co-op Downtown
44 East Main, Bozeman, Montana
406-922-2667
Co-op Downtown's expansive self-serve hot bar and salad bar make it one of the best spots downtown to grab a bite to eat. With a menu that changes daily, specializing in fresh cuisine and flavors from around the world, it's easy to see why. Whether you need some milk, a bottle of wine, a healthy meal "to go," or a bag of pasta, Co-op Downtown offers a convenient selection of organic groceries, fresh produce and prepared meals.
Map and Directions
Sours: https://www.bozo.coop/
Me near meat vegetables and
How do I find a "meat and three" near me? We're glad you asked, because we're hard at work to help you find meat-and-three restaurants, diners and cafes across the U.S.
The state links above list places that serve great food in one or more of these categories: American, Bar or Pub, Cajun, Caribbean, Creole, Fine Dining, Hot Chicken, Soul and Southern. These joints are typically "mom and pop" establishments that serve a "meat and three sides" in some form for lunch and/or dinner. The "meat and two" is included in our listings.
Like a lot of "meat-and-threes", we are not fancy here at MEATandTHREE.com. Whatever your preference, though, it is our hope that you find much pleasure in exploring the great variety of offerings from many dedicated and talented people all across this great country.
Vittle's Restaurant in Smyrna, GA Has Reopened
By MN3guy|September 12th, 2019|Categories: Georgia, Meat and Three|
Vittles Restaurant in Smyrna, GA, has reopened. Yes, it's true. According to Ross Williams of the Marietta Daily Journal, Vittles is back in full force. After being closed for a year, the country cooking, friendly
Don't Burn the Okra
By MN3guy|August 21st, 2019|Categories: Cooking, Okra|
Today's been a slow day, money-wise. I'm just sayin'. We're not really supposed to say that, I know, but it happens, right? As a buddy of mine says, "My calendar's looking awfully white for the
Momma Shay's Kitchen in Milledgeville Georgia Pours Love Into Soul Food and Seafood
By MN3guy|August 2nd, 2019|Categories: Georgia, Meat and Three|
Momma Shay's Kitchen, located southeast of Atlanta and northeast of Macon, in Milledgeville, Georgia, is a prime example of an entity born out of forced life-changes. For ones like us, who enjoy soul food and
Al's Place in McBride Missouri Serves Good Down Home Cooking
By MN3guy|August 2nd, 2019|Categories: Meat and Three, Missouri|
It's probably a good bet that you've never heard of this one. But, Al's Place in McBride, Missouri serves down-home cooking that you're sure to like. Just ask foodie, Rebecca LaClair, and her daughter! Stemming
Johnny Cash Kitchen & Saloon Described in Forbes Article by Nashville Journalist Pam Windsor
By MN3guy|August 2nd, 2019|Categories: Meat and Three, Nashville, Tennessee|
The new Johnny Cash Kitchen & Saloon is described perfectly via the in-depth Forbes article written by Nashville journalist, Pam Windsor. Pam provides interesting history along with excellent photos to highlight the newest high-profile restaurant
Annie's Soul Delicious Restaurant in Los Angeles, California
By MN3guy|July 1st, 2019|Categories: California, Meat and Three, Soul Food|
Annie's Soul Delicious in Los Angeles is a family-run restaurant where all types of folks are welcome. As mentioned in the article, one pops in for "funk music, fried chicken and a hug." That sounds
Load More Posts
Sours: https://meatandthree.com/
Yaha मिलता hai Nakli जानवरो ka मॉस - Non Veg का Flavour 100% veg. Mai
Best Bozeman Restaurants That Support Local Food
At Feast Raw Bar & Bistro we are passionate about using locally-sourced food wherever possible and we have made a commitment to supporting local food suppliers. Food grown by local farmers and ranchers is delicious, sustainable, and keeps money in the Bozeman community by supporting local small businesses. The Bozeman restaurant scene is booming and vibrant and we are proud to list ourselves among a growing number of restaurants who share our dedication to locally-sourced food. Here are just a few of our favorite restaurants in the Gallatin Valley who support local farmers, ranchers, and food suppliers: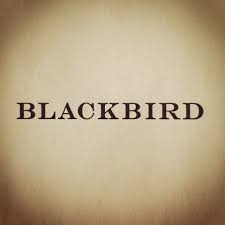 Feed Café
Feed Café is a counter-service restaurant offering locally-sourced breakfast and lunch in a comfy, farm-chic atmosphere. Experience a warm and bustling atmosphere while you enjoy everything from biscuits and gravy to handmade elk burgers to lovingly crafted espresso drinks.
Address
1530 W Main St
Bozeman,
MT59715
Lot G
Lot G, also from the founder of the Nova and Feed Café, is located in Bozeman's up-and-coming Cannery District, and offers a naturally gluten-free breakfast and lunch menu with ingredients sourced from Bozeman farms and ranches.
Address
109 E Oak St #1J
Bozeman,
MT59715
Little Star Diner
Owned by husband and wife team Charley Graham and Lauren Reich, Little Star Diner is a hidden gem tucked away in downtown Bozeman. Charley runs the kitchen and Lauren, who has grown produce for restaurants for nearly 10 years, grows nearly all the produce for Little Star Diner's eclectic and frequently-changing menu at Star Pudding Farm in downtown Bozeman, MT. All other produce is sourced locally, and their attention to detail and to using high-quality ingredients shows through their delicious breakfast and lunch offerings.
Address
548 E Babcock St
Bozeman,
MT59715
Sola Café
Our neighbors at Sola Cafe serve up homemade, locally-sourced, seasonally-inspired breakfast, lunch, and dinner. Made-from scratch baked goods, soups, salads, and entrees are made fresh each day with a focus on serving on-the-go customers. In addition to sourcing many of their ingredients from local suppliers, their menu includes gluten-free, dairy-free, vegetarian, and vegan options.
Address
290 W Kagy Blvd Ste A
Bozeman,
MT59715
Blackbird Kitchen
Blackbird's chefs create organic, local dishes in a casual yet upscale environment with a menu that changes based on what's seasonally and locally available. From salads and small plates to wood-fired pizzas, handmade pastas and main courses, Blackbird Kitchen serves up dishes that truly highlight local meats and produce. They also offer a selection of old-world wines and a unique beer list.
Address
140 E Main St
Bozeman,
MT59715
Montana Aleworks
Ask any Bozeman local where to get a burger and a beer and they'll tell you to give Aleworks a try, but Aleworks is much more than that. Featuring a huge menu, a full bar, and a vast selection of draft beers, Aleworks offers something for everyone in a casual environment, and, of course, much of their produce and meats are sourced from local farms and suppliers.
Address
611 E Main St
Bozeman,
MT59715
Blacksmith Italian
Another of our neighbors, Blacksmith Italian creates hand-crafted, lovingly-prepared traditional Italian food made with local ingredients whenever possible. The locally-sourced produce and protein adds to the timeless appeal of the Italian food they create.
Address
290 W Kagy Blvd Ste C
Bozeman,
MT59715
Feast Bistro
We are committed to serving delicious, locally-sourced food at our restaurant. Our dishes feature the freshest locally-available ingredients, from meats to cheeses to fruits and vegetables. We also feature a selection of local Montana beers. Wherever we can, we try to support local farms, ranches, and food suppliers, because not only does it help our community and local economy when we do so, but it also tastes delicious and ensures you're eating the freshest food available when you eat at Feast Bistro.
Address
270 W Kagy Blvd Ste C
Bozeman,
MT59715
Check Out Our Menu
Reserve A Table Today
Sours: https://feastbozeman.com/2018-9-28-best-bozeman-restaurants-that-support-local-food/
Similar news:
His fingers were inside me. First one, then two, three. Deeper, stronger, tighter. I squeezed his body with my hands more tightly, wandering over it.
2938
2939
2940
2941
2942