The 10 best side quests in The Witcher 3
No game before or since has done side quests as well as The Witcher 3. And now, following the release of Netflix's adaptation starring Henry Cavill, it seems more people than ever are actually playing them.
Wonderfully written, inventive, intriguing and sometimes shocking, the game is chock full of interesting additional missions to undertake. Some are diplomatic excursions, some are monster hunts, some have you investigating wizards who love cheese. There are dozens upon dozens of them, especially once you factor in the game's major expansions, Hearts of Stone and Blood & Wine.
Here are the best in the game – just a handful of the ones you absolutely have to check out.
Towerful of Mice
An early contender for one of the best side quests in the whole base game, Towerful of Mice takes Geralt to the eerie and isolated tower on Fyke Isle with a magical lamp. It's on Fyke Isle that you'll tackle a number of different quests in the early part of the story, but this one is easily the best – a contract-style investigation given to you by your suspicious sorecess friend, Keira Metz. Not going to spoil exactly what happens (even almost five years after the game came out, its quests deserve to be experienced fresh) but it's suitably gruesome and one of the finest examples of how the seemingly 'good' decisions in Witcher 3 rarely end up wholly positive.
Possession
A bunch of monsters get a bit overused throughout The Witcher 3. It's never a massive problem, but it means that the game's one-off baddies really stand out. That's where the Possession quest comes into its own. It's one of two side quests that come once you reach Skellige, assisting Crach an Craite with his two children, Hjalmar and Cerys. Possession sees Geralt helping the latter, heading to one of the archipelago's isles to investigate a troubled jarl, a cursed sword, and a haunted house in a story of personal guilt and spiritual trickery. Absolutely pursue this quest for one of the game's best monster set pieces.
Of Dairy and Darkness
Who doesn't love a mage obsessed with dairy produce? Apparently tyromancy, as it's called, is a real form of divination involving the observation of cheese, and it also makes one of the Witcher 3's most amusing little asides. It's a short quest with little in the way of dramatic endings, but it does have you navigating a puzzle of cheese, and earning a powerful sword that's called The Emmentaler.
The Last Wish
A true romance story, The Last Wish is a side quest from Yennefer, after Geralt helps her track down Ciri on the Skellige island of Lofoten. Those who've read the Witcher books (not me) will be familiar with what the last wish is, but it's a quest that's adapted perfectly for the unfamiliar. Geralt and Yen are supposedly tied together by the magical forces of a Djinn, a spirit with untold power – Yen wants to find out if this is true or if Geralt and her actually have genuine feelings for one another. It's a pivotal moment in the romance story, and can go one of two ways depending on your decisions. Also, it has a galleon ship on the top of a mountain, which is fucking cool.
Ghosts of the Past
This quest can be found one of two ways – either by exploring the woodland areas near Lindenvale in Velen, or by undertaking and investigating the quest called The Fall of the House of Reardon from an old lady called Dolores in the same town. Those who've played The Witcher 2 will especially appreciate who shows up in this quest – Letho, the Witcher responsible for killing King Foltest in the previous game. What ensues is a great quest of betrayal and faked deaths, and Letho is sinister and cool enough to carry the whole storyline on his own.
Return to Crookback Bog
Few games would resign the culmination of one of its best main quests to an optional secondary quest, but The Witcher 3 has confidence in its players. After the lengthy Bloody Baron quest, which has been written about to death and I won't bore you with talking about how brilliant that is (even though it is, really, excellent), the Return to Crookback Bog is completely missable should you choose not to… return to crookback bog. You definitely, absolutely, totally should, however – it's a dramatic coda to a horrific family tragedy and one that is bad or worse for both the baron and his wife, Anna, depending on the choices you've made along the way.
The Phantom of Eldberg
I love a lighthouse. I especially love a haunted lighthouse set on a picturesque peak surrounded by some unpleasant fog full of wraiths. The Phantom of Eldberg features just that. The quest can be acquired in a number of ways, but the quickest is to head to the town of Arinbjorn and look at the notice board there. After that it's off to one of Ard Skellig's most impressive landmarks, and you'll uncover one of the best side stories in the game with an unexpected twist. Also best to make sure you find this quest before you complete the quest King's Gambit – doing so will lead to another few great quests called Stranger in a Strange Land and The Cave of Dreams.
Carnal Sins
A proper detective murder mystery, this one kicks off if you complete Dandelion's Cabaret side mission – which you get access to after you rescue Dandelion as part of the main quest. Carnal Sins has you chasing down a serial killer in the streets of Novigrad, one who utilises some gruesome methods of killing their victims. It's full of a couple of twists and turns, great investigations, and a few grey areas that continue The Witcher 3's brilliant lack of any clear cut black and white morality.
Master Armourers
There are two types of weapon and armour side quests in the game. The weapons master quest, Of Swords and Dumplings, isn't as good as this one; found in Crow's Perch, you end up trekking to the cursed Skellige island of Undvik to investigate a forgotten forge. Best completed in tandem with the Lord of Undvik side quest (a sister quest to Possession) you'll find a few brilliant set piece moments in this quest, including an excellent boss fight with an ugly giant. Of course, the rewards for having a master armourer at your disposal are worth the price of admission, and the quest's resolution also has a nice subversion of the male-dwarf-as-expert-blacksmith trope.
The Tower Outta Nowheres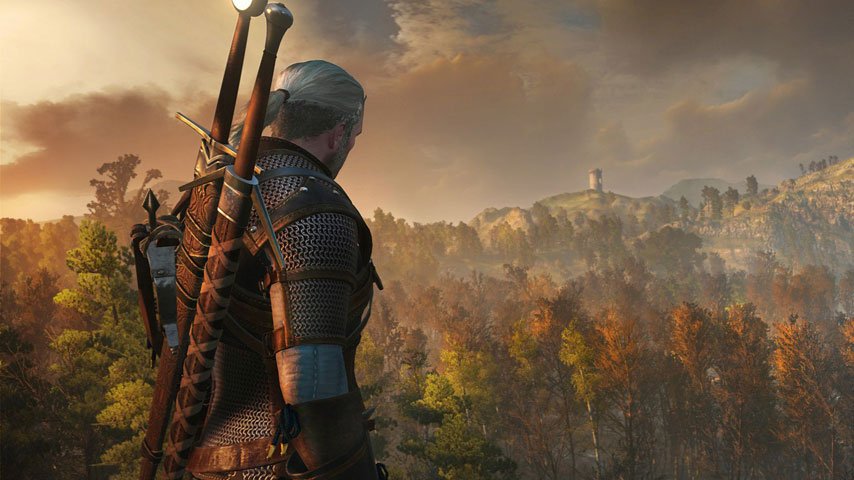 You can play the entire game and miss this one, thanks to the fact the quest is located north of Urialla Harbour, on the island at the top right of the Skellige region. This quest sees a magic tower appearing out of nowhere on the horizon of a small village. Therein you'll find a barmy mage struggling with the tower's magical defences (coyly named 'DRM' or defensive regulatory magicon) and a really fun little adventure that doesn't take long, but does stick in the mind.
Sours: https://www.vg247.com/10-best-side-quests-witcher-3
Witcher 3: 6 Best Side-Quests (& Where to Find Them)
The Witcher 3 has always been known to be a very story-driven game and the side-quests that litter the game enhances the story as no other game has before. With so many side-quests there are a lot of fan favorites out there and nuances that help to enhance the multiple storylines. There are a few out there that are memorable, some are funny, and some evoke some powerful emotions that can get any gamer.
Related: Witcher 3: How to Respec Geralt & Change His Skills
This list of six that we're compiling is not going to be in any particular order and we might miss a few. It's better to think of this list as some of the more popular and fun side quests in Witcher 3. We're also going to provide some quick help on how to get these quest to speed up the process in getting them so if they haven't been found yet, it'll provide some easy access. There are a few honorable mentions and we'll leave them to the last so keep on reading and see if some of these hit close to home.
The Lord of Undvik in Witcher 3
This quest is one that has a ton of the little details that make stories come alive which is the biggest reason why it's in this list. This quest starts in Kaer Trolde which is found in the Skellige Isles on the northwest tip of the map. It's able to be acquired once the quest "The King is Dead - Long Live The King" is completed. Geralt will have to speak to Crache An Caite who's the leader of the Craite Clan. He can be found by going to the Kaer Trolde harbor. Like all RPG style games, talk with as many people as possible as it will further enrich this side quest. The environment is also one that will take hold, with the creepiness of the surroundings and giants making an appearance. It also has Geralt acting as a sort of detective following clues all leading up to a great final battle.
The Last Wish in Witcher 3
This side-quest is one that can play on the heartstrings a bit as a hard choice comes at the end of it. One of the emotionally hard ones to play through and could make up having some hurt feelings at the end making it a memorable quest. This quest is also in the Skellige Isles and becomes available for Geralt to pursue after completing the Nameless quest from the main storyline. To start it, Yennefer will be your quest giver and can be found in Larvik.
Dead Man's Party in Witcher 3
As much as The Last Wish was a tough one emotionally, Dead Man's Party is a quest that can be a really funny one that shows Geralt in a different light. Yes, this is not a side-quest per se but it's part of the main quest of the Hearts of Stone expansion so we'll throw it in here as it's not part of the main Witcher 3 storyline. The movements Geralt has and the comments he makes are what makes this quest brilliant. To get this gem of a quest, Geralt will have to talk to Shani who's located at her clinic near the morgue and the harbor in Oxenfurt's west side. This quest opens up after getting the quests Evil Soft First Touches and Open Sesame!
A Towerful of Mice in Witcher 3
This quest puts a moral dilemma on Geralt and has players wondering which choice to make which greatly influences the storyline for this quest. With that, either ending the plague or not will rack people's minds for a long time and deserves to land in the best quest class. To get this quest, Geralt will have to begin the main quest called Hunting a Witch which leads to the quest Wandering in the Dark that unlocks A Towerful of Mice upon completion. All of these quests will be started by Keira Metz who can be found in Velen east of the Forest Hut fast travel location.
Carnal Sins in Witcher 3
Talk about a twist ending! Carnal Sins will make Geralt believe he did the right thing only to find out that it was the wrong thing to do. The possible ending to this quest is what makes this great as when it's completed in the "correct" way there will be a ton of heads shaking on how things were missed in the first place. To get this mind-numbing quest, the completion of the main quest Poet Under Pressure needs to be completed at which time, the quest Cabaret will open up. Completing this quest will give access to Carnal Sins.
Equine Phantoms in Witcher 3
Last and certainly not least, Roach needs to have his moment in the sun and Equine Phantoms fills the bill. Laughing will be had more often than naught in this quest and it is certainly one to remember. Fun is a pre-requisite of this quest and demanded while doing it. This quest is part of the Blood and Wine DLC and is given by Pinastri who is located northeast of Dun Tynne's Crossroads in Toussaint.
Honorable Side Quest Mentions in Witcher 3
For our honorable mentions, the two that come up are Beyond Hill & Dale and Paperchase. Beyond Hill and Dale in the Blood and Wine DLC had almost every fable imaginable that made a nice change from the regular storyline. Paperchase from the same DLC has Geralt deal with banking bureaucracy in an "art imitating life" story style.
More: Witcher 3: Guide to Alchemy in The Continent
Witcher 3 is available for Playstation 4, Xbox One, Nintendo Switch, and PC.
ShareTweetEmail
WRC 9 Review: It's Time To Rally Again
About The Author
Richard Beauchamp (226 Articles Published)
Richard Beauchamp, in a previous life, was a classically trained theater actor who also spent time in front of the camera for film and TV. In his spare time, he's either playing video games, reading graphic novels, or watching/playing copious amounts of hockey. As well, he grew up watching way too much Star Trek and Star Wars and wishes he could be small enough to ride the kiddie rides at the Star Wars theme park.
More From Richard Beauchamp
Sours: https://screenrant.com/witcher-3-best-side-quests/
Devil By The Well
Contract
2
White Orchard
Village noticeboard
Dirty Funds
Hidden treasure
2
White Orchard
North of Woesong Bridge
On Death's Bed
Side quest
2
White Orchard
Herbalist's hut
The Dwarven Document Dilemma
Side quest
2
Novigrad
Southern Gate
Deserter Gold
Hidden treasure
3
White Orchard
Hill east of the Mill
Funeral Pyres
Side quest
3
Velen
Priest, West of Mulbrydale
An Unfortunate Turn of Events
Side quest
4
Velen
South of Devil's Pit
Freya Be Praised!
Hidden treasure
4
Skellige
Ard Skellig, southeast of Blandare
Queen Zuleyka's Treasure
Hidden treasure
4
Velen
North of Coast of Wrecks
Sunken Chest
Hidden treasure
4
Velen
Small island south of Fyke Isle
Sunken Treasure
Hidden treasure
4
Velen
Northwest of Hangman's Alley
Temerian Valuables
Side quest
4
White Orchard
Bridge southwest of cemetary
Ciri's Room
Side quest
5
Velen
Crow's Perch
A Dog's Life
Side quest
5
Velen
East of Oreton
A Favour for a Friend
Side quest
6
Velen
Keira Metz
A Towerful of Mice
Side quest
6
Velen
Keira Metz
An Invitation from Keira Metz
Side quest
6
Velen
Keira Metz
Ghosts of the Past
Side quest
6
Velen
Letho, Reardon Manor (if he's alive in your game)
Magic Lamp
Side quest
6
Velen
Keira Metz, during 'Wandering in the Dark' on main questline
The Fall of House Reardon
Side quest
6
Velen
Lindenvale
Viper School Gear
Scavenger hunt
6
White Orchard
Cemetary crypt, Gear requires level 2
Woodland Beast
Contract
6
Velen
Oxenfurt
A Greedy God
Side quest
7
Velen
South of Wastrel Manor
Forefather's Eve
Side quest
7
Velen
Pellar, after 'Family Matters' on main questline
Haunted House
Side quest
7
Novigrad
After 'Novigrad Dreaming' on main questline
Hidden from the World
Side quest
7
Velen
East of Marauder's Bridge
Lynch Mob
Side quest
7
Velen
Hangman's Alley
Patrol Gone Missing
Contract
7
Velen
Nilfgaardian camp
Return to Crookbag Bog
Side quest
7
Velen
Crow's Perch
Wild at Heart
Side quest
7
Velen
Mulbrydale
For the Advancement of Learning
Side quest
8
Velen
Fyke Isle, after 'An Invitation from Keira Metz'
Shrieker
Contract
8
Velen
Crow's Perch
Hidden Messages of the Nilfgaardian Kind
Side quest
8
Novigrad
Northeast of Hierarch Square, after completing 'Never Trust Children' in Novigrad & Skellige
Novigrad Hospitaility
Side quest
8
Novigrad
Northwest of Yantra
Bitter Harvest
Side quest
9
Velen
South of Halver Isle
Gangs of Novigrad
Side quest
9
Novigrad
During 'Get Junior' on main questline
Honour Among Thieves
Side quest
9
Novigrad
During 'Get Junior' on main questline
Of Dairy & Darkness
Side quest
9
Novigrad
Abandoned manor, northeast of Oxenfurt
The Dead Have No Defence
Hidden treasure
9
Velen
Southeast of Condyle
Last Rites
Side quest
9
Velen
Blackbough, at night
Death by Fire
Side quest
10
Velen
Near Codger's Quarry
Defender of the Faith
Side quest
10
Velen
Crow's Perch to Blackbough road
Jenny O' The Woods
Contract
10
Velen
Midcopse
Not Only Eagles Dare
Hidden treasure
10
Skellige
Spikeroog, southeast of Svorlag
The Merry Widow
Contract
10
Velen
Lindenvale
Witcher Wannabe
Side quest
10
Velen
Lindenvale, after completing 'The Merry Widow'
Love's Cruel Snares
Side quest
10
Velen
Field northeast of Condyle
Strangers in the Night
Side quest
10
Novigrad
West of Carsten
Fool's Gold (DLC)
Side quest
10
Velen
East of Lindenvale
Rough Neighbourhood
Side quest
10
Novigrad
Oxenfurt harbour, at night, after 'The Oxenfurt Drunk'
Fists of Fury: Velen
Side quest
11
Velen
Smithy, Inn at the Crossroads
Following the Thread
Side quest
11
Novigrad
During the 'Monster in the Bits' contract
Griffin School Gear
Scavenger hunt
11
Velen
Map from Armorer in Midcopse, Gear requires level 7/8
Novigrad, Closed City
Side quest
11
Novigrad
St Gregory's Bridge, after completing 'Get Junior'
A Barnful of Trouble
Side quest
11
Novigrad
Carsten
A Dangerous Game
Side quest
12
Novigrad
Zoltan, after saving Dandelion
A Hallowed Horn
Side quest
12
Skellige
Ard Skellig, Holmstein
A Matter of Life and Death
Side quest
12
Novigrad
Triss, after completing 'Get Junior'
An Eye for an Eye
Side quest
12
Novigrad
Vernon Roche, rebel camp
Bear School Gear Upgrades Part 2
Scavenger hunt
12
Skellige
Map from Armorer at Kaer Trolde, Gear requires level 22
Blood Ties
Side quest
12
Velen
Nilfgaardian camp
Fencing Lessons
Side quest
12
Novigrad
After 'Broken Flowers' on main questline
Flesh for Sale
Side quest
12
Skellige
Faroe, Trottheim
Nilfgaardian Treasure
Hidden treasure
12
Skellige
An Skellig, southeast of Urialla
Redania's Most Wanted
Side quest
12
Novigrad
Radovid, during 'Get Junior' on main questline
Swamp Thing
Contract
12
Velen
Downwarren
The Things Men Do for Coin
Hidden treasure
12
Velen
Island west of Border Post
Spooked Mare
Side quest
12
Novigrad
North of Crossroads
A Tome Entombed
Side quest
13
Novigrad
Sewers
An Elusive Thief
Contract
13
Novigrad
Tretegor Gate
Black Pearl
Side quest
13
Novigrad
Outside the Golden Sturgeon
Coast of Wrecks
Hidden treasure
13
Novigrad
Southwest of Drahim Castle
Family Fortune
Side quest
13
Skellige
Ard Skellig, abandoned site southeast of Fyresdal
From A Land Far Far Away
Side quest
13
Skellige
Ard Skellig, island east of Redgill
Pearls of the Coast
Hidden treasure
13
Skellige
Eldberg lighthouse
Precious Haul
Hidden treasure
13
Skellige
Undvik, south of Tor Gvalch'ca
Shortcut
Hidden treasure
13
Skellige
Undvik, west of Dorve Ruins
Free Spirit
Side quest
13
Skellige
Snidhall Isle, southern shore
The Volunteer
Side quest
13
Novigrad
Island west of Oxenfurt
Warehouse of Woe
Side quest
13
Novigrad
Harborside
A Deadly Plot
Side quest
14
Novigrad
Follows on from 'Now or Never'
Cabaret
Side quest
14
Novigrad
Dandelion, Rosemary & Thyme
Inheritance
Side quest
14
Skellige
Ard Skellig, southeast of Rannavaig
Masters of the Arena
Side quest
14
Skellige
Spikeroog, Hov
Now or Never
Side quest
14
Novigrad
Follows on from 'A Matter of Life and Death'
Out On Your Arse!
Side quest
14
Novigrad
Outside Crippled Kate's, after 'Deadly Delights'
Stranger in a Strange Land
Side quest
14
Skellige
Follows on from 'The Phantom of Eldberg'
The Apirarian Phantom
Contract
14
Novigrad
Yantra
The Cave of Dreams
Side quest
14
Skellige
Follows on from 'Stranger in a Strange Land'
The Price of Honour
Side quest
14
Skellige
Hindersfjall, Harviken
The Soldier Statuette
Side quest
14
Novigrad
Jade statue found during 'A Dangerous Game'
Wolf School Gear*
Scavenger hunt
14
Kaer Morhen
Map from Hattori in Novigrad, Requires completion of 'Of Swords & Dumplings', Gear requires level 14
A Bard's Beloved
Side quest
15
Skellige
Ard Skellig, cave northeast of Palisade
Armed Assault
Side quest
15
Skellige
Ard Skellig, southeast of Rannavaig
Deadly Delights
Contract
15
Novigrad
Harbourside
Don't Play with Gods
Hidden treasure
15
Velen
Southeast of Condyle
For Fame and Glory
Side quest
15
Skellige
Hindersfjall, west of Larvik
In Wolf's Clothing
Side quest
15
Skellige
During 'Nameless' in main questline
Little Red
Side quest
15
Novigrad
Yantra
The Family Blade
Side quest
15
Skellige
Kaer Trolde Harbour
Sours: https://docs.google.com/spreadsheets/d/1URvuISjMDg6D5AI-lUqGfz4AikFdsqb-we5C0CLkI8s/edit
The Witcher 3 ★ Side Story Series ★ Hearts of Stone Side Quests
The Witcher: 10 Side Quests From Wild Hunt Everyone Should Play
Many consider The Witcher 3: Wild Huntto be among the best video games of recent years. Aside from the intricate RPG elements, rich lore, and exquisitely detailed and massive open world, The Witcher 3's side quests are touted by critics and gamers alike as one of the game's high points. Several side quests in The Witcher 3 are robust enough that they could easily pass as main quest lines in other games.
RELATED: Mass Effect: 10 Side Quests Better Than The Main Story
Although a good deal of The Witcher 3's side quests are no more than fun little adventures that have Geralt pursue some witcher's work to gain some extra coin or gear, there are a select few that should never be neglected when conducting a playthrough. Some are hilarious, others tug at the heartstrings, and the outcome of certain side quests even have dramatic effects on the game's ending.
10 Carnal Sins: A Suspenseful Mystery
After Geralt helps Dandelion set up his new brothel in the city of Novigrad, Priscilla (Dandelion's love and Geralt's friend) is attacked by an unknown assailant and is nearly killed. Carnal Sins has Geralt use his witcher senses to track down and learn more about this mysterious villain. Turns out, Priscilla is not the first person to be attacked.
However, she is lucky to have survived the ordeal as most other victims were not so fortunate. After some serious investigation, Geralt tracks down the serial killer, whose identity is not someone most players would have suspected. This quest is full of tension and mystery, resulting in an addictive crime-fighting adventure for The Continent's favorite monster slayer.
9 Reason Of State: Deciding The Fate Of The Continent
King Radovid V The Stern is one of The Witcher 3's main political players as it is his army that is leading the fight against the invading Nilfgaardian Empire. Yet Radovid is far from a just king. He is cruel beyond measure and has a deep hatred for all non-humans and magic users. In addition to his prejudices, Redania's mad king uses Geralt and treats our hero pretty poorly along the way.
Therefore, it is no wonder that there are some who would gladly see Radovid removed from his throne. Late in the game, Geralt has the opportunity to help implement a plot that sees Radovid dethroned in an act of well-deserved regicide. Reason Of State is a deeply satisfying quest that finishes with a juicy twist and in fact has large implications on the future of The Continent, as detailed in The Witcher 3's ending.
8 The Last Wish: Cementing Geralt & Yennefer's Relationship
Named after the short story that first introduced Geralt and Yennefer's relationship, The Last Wish is a side quest that has Geralt help Yennefer capture a djinn. The reason Yennefer wants to capture such a powerful magical entity is so she can undo the wish that Geralt made years earlier which bound the fates of the witcher and sorceress together.
RELATED: Dragon Age: The 5 Most Annoying Side Quests (& The 5 Best)
Her motivation for doing so is that Yennefer is unsure if her feelings for Geralt are genuine or a result of the wish. In addition to being necessary to make Yennefer Geralt's lover, The Last Wish is a sweet and heartwarming quest that sees a great deal of tension and uncertainty melt away.
7 A Towerful Of Mice: This Haunted Love Story Leaves You Thinking
In what is perhaps the most tragic storyline of the entire game, A Towerful Of Mice sees Geralt investigate a tower on the haunted Fyke Isle in Velen. Geralt discovers that a noble family was murdered in the tower by a band of revolting peasants. The nobleman's daughter in particular suffered a most horrific death and her spirit continued to haunt the tower.
Geralt has a couple of options when deciding how to lift the curse. In typical Witcher fashion, neither option leads to a happy ending, but one of the endings is more bittersweet whereas the other is downright depressing.
6 Equine Phantoms: An Old, Silent Friend Help Geralt Track A Beast
As part of the highly acclaimed expansion Blood And Wine, Equine Phantoms starts as a pretty straightforward quest where a hermit claims she is being haunted by a demon of some sort. The catch is that the demon can only be seen after drinking some of the hermit's special brew. Since the brew is made with psychedelic mushrooms, it is no surprise that Geralt's vision becomes a bit trippy after downing the concoction.
What is a surprise, however, is that while under the influence of the brew, Geralt can talk to his horse Roach. While Roach helps Geralt track down the culprit, the highlight of the Equine Phantoms quest is the banter Geralt shares with his longtime companion. Though there are no big decisions or long-term consequences of this quest, the player will hopefully gain a new appreciation for Geralt's noble steed.
5 Return To Crookback Bog: The Culmination Of The Velen Story Arc
The outcome of Return To Crookback Bog depends heavily on the choices made in an earlier quest. Again though, regardless of which ending to this quest occurs, it is far from a happy one. What this quest does provide though is closure to the lengthy main questline of Velen, which involves one of the Wild Hunt's more complex characters; the Bloody Baron and his search for his missing wife and daughter.
Return To Crookback Bog is yet another side quest that has ramifications for the game's finale. Since it is essentially the wrap-up of one of The Witcher 3's most memorable questlines, Return To Crookback Bog leaves a lasting impression.
4 Possession: An Exciting And Spooky Way To Make Cerys Queen
Possession has Geralt help Crach an Craite's daughter, Cerys an Craite, who had sailed to the island of Spikeroog to aide the isle's Jarl. This quest also has ending repercussions so players should proceed thoughtfully. After arriving on the island, Geralt finds Cerys and the two determine that a rare and highly dangerous creature is causing the Jarl to have nightmares.
RELATED: Skyrim: 10 Side Quests Better Than The Actual Game
Nightmares that the poor Jarl believes are messages from the Gods, directing him to inflict self-harm. Completing this quest will help Cerys become Queen of the Skellige Isles (if players wish to choose her for the role) and should Geralt trust Cerys' plan, then a rather dramatic and unexpected ending plays out.
3 Now Or Never: Geralt Professes His Love For Triss While Concluding Her Storyline
The secondary quest Now Or Never wraps up the storyline of Triss Merigold's missions to save those who are being hunted down by the Witch Hunters. Should Geralt choose to help Triss, then he will clear out a path through the sewers so the escapees can reach Novigrad's harbor and sail to safety.
Most importantly though, this is the quest where Geralt can confess his love for Triss. Whether or not players choose to have Geralt romance Triss, Now Or Never provides a gratifying conclusion to Triss' efforts to save those being persecuted by King Radovid and his Witch Hunters.
2 The Lord Of Undvik: Gaining A Mighty Ally And Making A King
Like Possession, The Lord of Undvik takes Geralt on a journey to help one of Crach an Craite's children. This time, it is Crach's son, Hjalmar who could use The Butcher of Blaviken's help. Just like Cerys' quest, completing The Lord Of Undvik will help Hjalmar on his way to become King of Skellige. This time, Geralt explores the eerily empty island of Undvik in search of Hjalmar, who has taken it upon himself to slay the ice giant that drove the good folk of Undvik from their home.
Culminating in a tough boss fight, The Lord Of Undvik provides players with an opportunity to explore more aspects of the Skelligan culture and landscape while simultaneously getting to know Hjalmar, who may rise to be King depending on Geralt's future choices.
1 Till Death Do You Part: The Witcher 3's Most Hilarious Quest
Included in the Blood And Wine expansion, Till Death Do You Part is humorous quest that can be found in the city of Beauclair's cemetery. Strange and frightening noises have been heard coming from the city's cemetery at night, and so Geralt takes a contract to investigate what the cause could be. Surprisingly, the racket is being caused by the ghosts of an unhappy couple who cannot stop arguing, even in death.
To quell the noise, Geralt must mediate the argument and ultimately choose who's remains will be moved elsewhere. While this quest has no impact on any endings and does not provide much insight into the world of The Witcher, its absurd humor and premise will have players laughing throughout.
NEXT: Dragon Age: 10 Side Quests Everyone Should Do In Inquisition
ShareTweetEmail
Next10 Most Predictable Anime Deaths That Everyone Saw Coming
About The Author
Nicholas Boucher (13 Articles Published)
Recently graduated with a Bachelor's of Computer Science from the University of New Brunswick. Has a love of gaming with a particular obsession with Mass Effect and Assassin's Creed. In addition to gaming, Nick likes to run, work out, travel (when permitted) and exploring the restaurant scene.
More From Nicholas Boucher
Sours: https://www.cbr.com/the-witcher-wild-hunt-best-side-quests/
3 quests witcher side
The Witcher 3: All Of The Optional Side Quests You Should Follow Up On
Updated by Madison Lennon January 27, 2020: Considering how much content there is in The Witcher 3, we decided it was time to revisit this article about the many incredible side quests found in the game.
Now that the Netflix series is out and has become so popular, many gamers have returned to The Witcher 3 and a lot of new players have also discovered it. We've updated the following article with more of the fantastic optional side quests available to you during your playthrough, whether it's your first time or fourth time!
The Witcher 3: Wild Hunt introduced players to a massive world, full of new lands to explore, characters to meet, and adventures to embark upon. From the wartorn landscape of Velen to the criminal underground of Novigrad to the island nation of Skellige, players were spoiled for choice on where they wanted to go and what they wanted to do.
RELATED: The Witcher: 10 Things You Didn't Know About Geralt
While the main story of Witcher 3 took us all around the various locales available to us, there is still so much more to do beyond Geralt's hunt for his surrogate daughter Ciri. If you just focused on the story, you'd be missing out on everything from a chance at finding love, a plot against a king, and a fistfight with a troll.
15 The Royal Air Force
If you're a fan of the many treasure hunts found in The Witcher 3, then you won't want to miss out on "The Royal Air Force," which is a side quest in the Hearts of Stone DLC. To gain access to the quest, you need to loot the remains of Nicolas Vogel, whose corpse is found at the Vikk Watchtower found in the Gustfields of Redania.
Be warned, the tower is full of Harpies. This isn't the most involved quest, but the lore and outcome are worthwhile, we don't want to spoil you but it's worth investigating.
14 Carnal Sins
Are you a fan of CSI? If so, then "Carnal Sins" will be an extremely entertaining quest for you since it involves Geralt going on a mission to track down a serial killer. You'll be able to activate this quest after you've talked to Dandelion in The Chameleon.
RELATED: The Witcher 3: 10 Mod Packs That Completely Change The Game
He will receive a message that Priscilla has been attacked. Luckily for the blonde, she doesn't die, but Geralt and Dandelion learn that her attack is just one of many as someone has been leaving bodies all over Novigrad. You'll have to follow several clues and hints to learn who the true culprit is behind the deaths.
13 Big Game Hunter
"Big Game Hunter" is one of the most intriguing new contracts you'll gain access to when you begin playing the Blood and Wine DLC. You'll find the contract on the Cockatrice Inn Notice board.
What makes this contract fun and different from the others in the game is that you're not really using combat, you'll simply be tracking down various animals according to Count Beledal's map so that he can snap pictures of various wildlife. In fact, you don't want to kill any of the creatures if you can help it and if you want to successfully complete the quest.
12 There Can Only Be One
This is another fun sidequest from Blood and Wine, it can be a little difficult to find if you don't know where to look. Make sure you check every notice board to find this quest or be on the lookout for two knights deep in conversation.
RELATED: The Witcher 3: The 10 Hardest Decisions You Have to Make (& What Happens Next)
If you stop and eavesdrop on them, you'll be able to gain access to the quest. Eventually, you will need to head out to Lac Célavy and visit a hermit there. Geralt will be instructed to prove he has all five sacred virtues and by doing so, you can get the powerful sword known as Aerondight.
11 Fists Of Fury: Champion Of Champions
Of the many side quests you'll encounter in The Witcher 3, fistfights are among the more straightforward. The towns and big cities you venture into will often have a group of men duking it out in front of taverns, in the streets, or even in forests. Geralt can participate in these fights, gambling an amount of coin each time and winning it back double if he wins.
Once you complete all the fights throughout the regions of Velen, Novigrad, and Skellige, you are invited to the town of Hov on one of the Skellige Isles. There you will find the Champion of Champions, the undisputed and undefeated master of fistfights - a rock troll. While other hostile trolls you encounter in the game can be dispatched with swords, signs, and other tricks, this troll can only be defeated by wearing him down with your bare hands, making for an intense and difficult fight sure to challenge any who think they have what it takes to become the new Champion of Champions.
10 Face Me If You Dare!
In your travels throughout Velen, you can easily stumble across this unmarked quest. A rather diminutive knight named Ronvid of Small Marsh will challenge Geralt to a duel, claiming that he has vowed to defeat a hundred men in combat for the honor of Maid Bilberry. Geralt is slightly amused by his display and once you enter combat, it doesn't take much to defeat Ronvid.
RELATED: The Witcher: 10 Things You Didn't Know About Yennefer
This isn't the end, however, as Ronvid crops up again, stronger than before - although not by much, and certainly no match for the witcher. He again challenges you and you again defeat him, after which he retreats again and then finds you once more in the streets of Novigrad, where he has hired the aid of two thugs to help him finally take Geralt down. You have several options now, including going through with fight and finally killing Ronivd, or trying to defuse the situation, which can see everyone return home alive.
9 A Towerful Of Mice
One of the creepier side quests comes after you've met Keira Metz in Velen. You need her help in the main story as you track the whereabouts of an eleven companion of Ciri's, only to find that he has fled and abandoned the place where he was meant to rendezvous with her. Afterwards, you can assist Keira in dealing with a reported haunting on Fyke Isle.
Keira gives Geralt a lamp that lets him see specters of the dead, revealing the story of Fyke - a local lord and his family fled here, and were stormed by a peasant mob. They killed him, his family, and his daughter, whose beloved was one of the peasants in the mob. Upon encountering the daughter's ghost, you can proceed in several ways, although in true Witcher fashion, none of the options lead to a very happy ending for anyone involved.
8 The Cave Of Dreams
Before progressing in the story on Skellige, a quest is available from one of the island nation's jarls, a man by the name of Madman Lugos. His son, Blueboy Lugos, is one of the contenders for the next king of Skellige, and has set off to the fabled Cave of Dreams in order to prove his worth. Madman Lugos asks Geralt's aid in helping his son and companions through the cave.
RELATED: The Witcher: 10 Characters Missing From The Books That We May Never See
If Geralt accepts, he can find Blueboy and his company on the coast, preparing to enter the Cave of Dreams. You can accompany them in, whereupon the group encounters psychedelic mushroom spores that make them see their worst fears. This reveals the true nature of each of the characters accompanying you, and the final fear that you face is Geralt's own nightmare.
7 Return To Crookback Bog
All that you need to do in Velen is help Phillip Strenger, aka the Bloody Baron, determine the location of his wife and daughter. He will then provide you with information about Ciri, and you can part ways at that time. If you stick around, however, the Baron will ask for your help in rescuing his wife from the Crones of Crookback Bog, kicking off this quest.
Pursuing this storyline separately from the main game sees you fighting your way into Crookback Bog, past hordes of drowners and then facing off against a massive fiend. The quest is also a microcosm of the game as a whole as the consequences of decisions you made come back to haunt you - whether you helped the Crones, protected the orphans of Crookback Bog, or freed the Whispering Hillock earlier on will determine the ultimate fates of the children, the surrounding village, and the Baron's wife.
6 Ghosts Of The Past
This particular quest is only available if you imported a save from The Witcher 2: Assassins of Kings in which at the end of the game, you spared the witcher Letho. Alternatively, you can simulate a Witcher 2 save at the beginning where you decide to let Letho live. If he is alive, then he will appear in Velen, and you have the option to help him.
RELATED: Ranked: The 10 Most Powerful Villains In The Witcher Series
Letho is on the run from Nilfgaard, as the empire considers him a loose end after he has served his purpose in assassinating the kings of the North. Geralt can aid Letho as a group of attackers descend upon him and try to kill him. If you do help and continue to give Letho aid, you can eventually suggest that he head to Kaer Morhen, where he will be able to return the favor later in the game.
5 Reason Of State
One of the more significant side quests in the game, "Reason of State" is only available after you've found Ciri, and only if you've completed a specific set of other side quests prior to journeying to the Isle of Mists. Finishing the quest will majorly impact how the game ends and who winds up on top in the war between Nilfgaard and the Northern Realms.
Things kick off as Geralt is summoned by Djikstra to meet with him and his allies in a warehouse at the docks. On arrival, you find Djikstra, Thaler, and Vernon Roche waiting for you, informing you of their plan to assassinate Radovid V, king of Redania. Following through with their plan leads to a dramatic confrontation in Novigrad, on the bridge to Temple Isle, and seriously alters the course of history.
4 Following The Thread
This quest begins simply enough, with a contract on a monster that's been killing folk during the night. Investigating leads Geralt across the river to an old boathouse, where he finds an ekimmara, a type of vampire, locked in combat with another witcher and his old friend, Lambert. After assisting Lambert and slaying the monster, the two of you return for your reward, but Lambert has other plans. He attacks the contractor, who, as it turns out, has information on a man named Jad Karadin, a bandit leader who slew a witcher friend of Lambert's some time ago.
RELATED: 10 Storylines In The Witcher 3 That Were Never Resolved
From here, your path diverges from Lambert's as you travel to Skellige to interrogate on of Karadin's old associates. Upon your return and meeting with Lambert once again, it seems that you have enough information to finally piece together exactly where Karadin is hiding. The final confrontation with the man can go several ways, and we'll leave it up to you to decide what the best course of action is.
3 The Last Wish
Geralt's history with the sorceress Yennefer is long, complicated, and full of twists and turns. They originally met while Geralt was dealing with a djinn he had bound to himself, and eventually had to save Yennefer from it by wishing for his fate and her's to be entwined. This has led to them forming a close relationship, although how much of it is true love and how much is the djinn's doing is up for debate.
This is exactly the question the "The Last Wish" seeks to answer, as Yennefer enlists Geralt's help to find a djinn to break the entwining between them, so that they can know once and for all whether they genuinely have feelings for one another or if it's just a magic trick. Following this quest through to its end is necessary for future romantic involvement with Yennefer.
2 Now Or Never
While this final quest is also technically on the romance path for Geralt and Triss Merigold, it has significantly more dire implications than "The Last Wish." In it, Geralt and Triss must aid the remaining mages of Novigrad in their escape from the Witch Hunters, who have been exterminating all magical individuals they come across. It is the culmination of a series of quests with Triss that ultimately decides the fate of the free city of Novigrad.
RELATED: The Witcher: 5 Reasons Triss Is Better In The Games (& 5 She's Better In The Show)
Assisting Triss and helping the mages leave Novigrad requires a clearing a path through the sewers for them, fighting your way past drowners and bandits as you do. At the end, Geralt must choose whether or not he will let Triss go with the mages to Kovir as their leader, or if he will ask her to stay with him.
1 *A Matter of Life and Death
We've already discussed the pivotal romance quest for Triss and Geralt above in "Now or Never," but before that quest, there is another one involving Triss you should take part in.
For those who love the romantic pairing of Triss and Geralt, you'll definitely need to complete this mission as you get to see an adorable drunk Triss and the two can share a kiss. Together, they will go to a masquerade ball to meet up with Ingrid Vengelbud, who requests a favor from the sorceress.
NEXT: The Witcher: 10 Things You Didn't Know About Ciri
ShareTweetEmail
A Witcher Fan Was Saved From Being Stabbed Thanks To Gwent
How about a round of Gwent?
Read Next
About The Author
Daniel Alexander (91 Articles Published)More From Daniel Alexander
Sours: https://www.thegamer.com/witcher-3-best-side-quests/
THE WITCHER 3 - 15 Greatest Quests You NEED To Play
15 Secret Side Quests Everyone Missed In The Witcher 3
The Witcher 3: Wild Hunt is a massive game with lots to do. Players can spend hundreds of hours exploring this large continent and still not discover all of the quests and side stories this game has to offer. Hidden treasure, powerful weapons, tragic tales, and Geralt's modeling career are some of the hidden quests that the average player has yet to discover in this great game.
RELATED: Things You Didn't Know You Could Do In God Of War PS4
Odds are, there are still quests to be found, but hopefully, this list will give you the motivation to go out and search for them. Here are 10 secret side questions everyone missed in The Witcher 3.
Updated August 30, 2021 by Adriano Valente: The Witcher 3 gives players plenty of things to keep themselves occupied with. Be it exploring, hunting, or collecting valuable items and materials, the game has it all. With so much to do, it's easy to miss various side quests accessible throughout Geralt's adventures. Players might overlook these for a variety of reasons, and some aren't possible to access past a certain point in the main quest. Some of these are short while others require a little more effort to complete. Any Witcher fan will enjoy playing through these side quests.
15 An Eye for an Eye
Accessible: Novigrad & Velen
Suggested Level: 12
Rewards: 50 XP
This side quest is part of the encompassing assassination quests that bring back Witcher 2 favorites Ves and Roche. Players should try and unlock this prior to The Isle of Mists, as it won't be accessible after completing that mainline quest.
An Eye For An Eye has Geralt help Roche and Ves during an encounter with Nilfgardian soldiers. Later on, the player is given a choice to either kill or spare the lone surviving soldier. The decision doesn't have any effect on the mission's outcome or the reward gained, so players should just go with their gut.
14 The Lord of Undvik
Accessible: Skellige
Suggested Level: 17
Rewards: 600 XP
Players get a crash course in Skellige's history, traditions and politics as soon as they arrive on the island. Geralt can get directly involved in helping choose a new king for the isle, potentially siding with Cerys or Hjalmar.
The Lord of Undvik follows Geralt as he aids Hjalmar and his companions in slaying an Ice Giant. The monstrous foe can put up quite a fight, and should provide players with a fun challenge. This is one of the longer side quests on this list, and so players should be ready and willing to invest as much time as they need to.
13 Ciri's Room
Accessible: Velen
Suggested Level: 5
Rewards: 100 XP
Players spend the majority of The Witcher 3 chasing after Ciri. While she isn't reunited with Geralt until much later on in the game, players can gather some information on her early on.
While at Crow's Perch, Geralt can explore the room Ciri stayed in and search for clues. After a few minor discoveries, Geralt can talk to the little girl Ciri saved prior to her arrival at Crow's Perch and complete the mission.
12 The Gangs of Novigrad
Accessible: Novigrad
Suggested Level: 9
Rewards: 300 Crowns / 50 XP
This sidequest revolves around the search for Whoreson Junior, and so won't be accessible past a certain point in the story. In the mission, Geralt helps a gang boss named Cleaver with finding Junior.
Following through on the quest will bring Geralt to a Casino and arena, where players have to fight off some thugs. It's a fun and easy way of making 300 Crowns and introduces some interesting characters in the process.
11 Carnal Sins
Accessible: Novigrad
Suggested Level: 16
Rewards: 500 XP / Deargdeith
Carnal Sins is one of the most interesting quests in The Witcher 3, and isn't one that any player should miss out on. Players need to stumble upon this sidequest prior to completing The Isle of Mists.
The quest sees Geralt search for a serial killer following an attack on Priscilla. Players must travel to a number of locations within Novigrad, making some tough decisions along the way. Certain decisions will affect the ending, so players will need to be sure of them.
10 On Death's Bed
Accessible: White Orchard
Suggested Level: 2
Rewards: 50 Crowns / 350 XP
This one is discovered in the White Orchard and presents Geralt with a moral dilemma. A woman has been injured by a Griffin and needs a valuable potion called "Swallow" to potentially heal her. Not only is the potion incredibly valuable to the player in combat there's another catch many won't find out about until they tackle this quest at least twice.
If the woman takes the potion her body is healed but the brew destroys her mind leaving her a hollow shell. If the player refuses to give her the potion for whatever reason she dies a horrible, agonizing death. The player can take solace knowing they tried to help her, but it's still a horrible ending either way.
9 There Can Be Only One
Accessible: Lac Célavy
Suggested Level: 43
Rewards: 300-350 XP / Aerondight
After overhearing a conversation between two men at the Tourney Grounds, players can take on a series of trials to prove their worth at the shores of Lac Célavy. The player must then perform, or have performed, five quests in a certain way to prove their valor, honor, compassion, generosity, and wisdom.
Related: The Witcher 3 Changed RPG Side Questing Forever
After proving their worth the player must then defeat the mysterious hermit who is not as they seem. Upon winning the duel the reward is the powerful sword Aerondight, one Witcher fans will be familiar with.
8 Cabaret
Accessible: Novigrad
Suggested Level: 14
Rewards: 220 XP If You Don't Race & 80 Crowns / 245 XP If You Do and Win
Not all quests are about monsters and bounties. After saving Dandelion, a hidden quest can be obtained by revisiting him. It turns out he wants to transform a run down brothel into a cabaret. Geralt assists and has the important decision of making the cabaret an upstanding theater or a scandalous boudoir.
Successfully completing this quest creates the new business The Chameleon. It's a great hidden quest that sees a seedy business turning into a place of repute or a less seedy establishment through the player's choices.
7 A Portrait Of The Witcher As An Old Man
Accessible: Beauclair
Suggested Level: 43
Rewards: 500-600 XP & A Portrait of Geralt For 1,000 Crowns
This amusing quest can be discovered at the market square in The Gran'place. Conversing with an artist will reveal that the man thinks Geralt would make a fine model for his painting of an old man. The player has the choice of doing a tasteful nude with Geralt either lying down, standing with a shield, or riding a horse.
Before the painting is finished a griffin will attack and upon killing it the painter will offer to also add the corpse of the griffin into the painting. It's a funny quest and will end up hanging in The Belles Of Beauclair.
6 X Marks The Spot
Accessible: Skellige
Suggested Level: 12
Rewards: Indiscriminate Loot
This is one of the harder quests to find, unless you happen to stumble upon it or know where to look. There's an abandoned hut just outside of Blandare near the lake. Inside the hut is a skeleton holding a key and a map.
RELATED: The Witcher 3: How To Obtain The Harpy Relic Silver Sword
It turns out it's a treasure map that leads to a hidden chest under a waterfall. While it's not the most exciting reward it is a genuine treasure chest that's worth the exploration.
5 Lord Of The Wood
Accessible: Novigrad
Suggested Level: 25
Rewards: 195 Crowns / 250 XP / Black Unicorn / Leshen Trophy
Another unmarked location on the map yields a hidden quest that can prove a bit challenging for those unprepared. South of Novigrad is an abandoned logger's camp that's the sight of a massacre. Geralt can explore the area and find a hut with a letter telling of the tragedy that befell the camp.
Investigating this tragedy will take the player deep into the woods where they will confront an ancient evil inhabiting the forest. Successfully completing this quest yields the useful Black Unicorn sword that drains enemies of their vitality and give it to Geralt.
4 Taken As A Lass
Accessible: Skellige
Suggested Level: 25
Rewards: 75 XP
On the coast east of Ard Skelling, players can find a young man fighting off a pair of pirates. Saving his life will begin the quest to save his sister who was taken by the pirates in the area. The player will need to hunt down the pirate ship to discover her fate.
The quest doesn't go as expected as the player will find out the pirates were slaughtered by a pack of ruthless beasts. It's an interesting quest with an unexpected development and some fun, but difficult combat.
3 The Taxman Cometh
Accessible: Gustfields
Suggested Level: 32
Rewards: 50-150 XP
Even in a video game, players aren't immune to the looming shadow of taxes. Witchers aren't typically wealthy individuals as most of their earnings get reinvested in better gear, alchemy ingredients, and bribing informants.
Related: The Witcher: Awesome Things Fans Didn't Realize Happened Between 2 And 3
But if you prove to be a shrewd and frugal mercenary and accumulate a wealth of 35,000 crowns, you'll be approached by a taxman suspicious of your earnings. Depending on how you answer you can be given a diploma commending your business savvy or you will be sentenced to deliver unpaid taxes to the Vivaldi Bank.
2 Without A Trace
Accessible: Gustfields
Suggested Level: 32
Rewards: 200 Crowns / 50 XP With An Incomplete Investigation & 200 Crowns / 100 XP With A Complete Investigation
If players find their way to the hut of a herbalist outside of Oxenfurt, they'll find the herbalist's apprentice has gone missing in Deadwight Wood. Tracking down the evidence will lead to a kindly older couple living alone in the forest.
But not everything is as it seems and exploring further will reveal something vile has happened in these woods. The player is then presented with the moral dilemma of what to do to the desperate elderly couple and what to say to the distressed herbalist.
1 Paperchase
Accessible: Cianfanelli Bank
Suggested Level: 36
Rewards: 200 Crowns If You Go Immediately / 500 Crowns If You Wait A Week
Perhaps the most interesting hidden quest in The Witcher: Wild Hunt is one that rewards you for being patient. Near Trentin's workshop is a vineyard owner who has a history with Geralt. It turns out that he meant to pay you for services you rendered to him in a previous game, but he couldn't before Geralt hit the open road.
Instead, he opened a bank account under Geralt's name and deposited the funds there until he encountered Geralt again. This results in a quest to satisfy the bureaucracy to obtain the funds which involves paperwork, line cutting, fistfights, bribery, and a bit of gambling. If you're impatient to the bank's plight, you can forcefully take your money. If you have a little patience, you can learn the magical power of interest.
Next: Hidden Areas In The Witcher 3 You Didn't Know Existed
ShareTweetEmail
In Marvel's Phase 4, Who Becomes The New Tony Stark?
Tony Stark is the most iconic character of the MCU. Who can take his place in Phase 4?
Read Next
About The Author
Ben Baker (384 Articles Published)
Starting with a secret copy of Warcraft II on his parent's Windows 95, Ben has developed a lifelong obsession with video games. Drawn to darker and more horrifying games, he enjoys diving into the lore, secrets, philosophies, and complex characters found in those grim worlds. His only hope is there are other odd balls out there who are also attracted to the writhing things found in the digital void.
More From Ben Baker
Sours: https://gamerant.com/secret-side-quests-everyone-missed-witcher-3-video-game/
You will also be interested:
Witcher 3 side quests: Every side mission and how to complete it
There are a lot of Witcher 3 side quests. It's kind of the point. The Trouble is, with absolutely tonnes of side quests and stories to explore in The Witcher 3, where do you even start? Even if you make a choice, some of the most random jobs can involve lengthy and tricky quests. This is a complete Witcher 3 side quest guide to help you out and act as a walkthrough to just about every side mission in the game, organised by region and DLC.
If it's contracts you're after, we've also got a complete Witcher 3 contracts guide too!
Note: Many of these quests are located via Undiscovered Locations. To populate your map with these, check the Notice Boards in various towns.
Table of Contents:
White Orchard
Velen
Novigrad
Skellige
Hearts of Stone DLC
Blood and Wine DLC
The Witcher 3 tips | Witcher 3 romance | Witcher 3 armor | Witcher 3 side quests and contracts | Witcher 3 ending | Witcher 3 best Gwent cards | Best Witcher 3 mods | Witcher 3 places of power | Witcher 3 contracts | Witcher 3 monster killing
Witcher 3 Master of the Arena | Witcher 3 Ladies of the Wood | Witcher 3 Wandering in the Dark | Witcher 3 Following the Thread | Witcher 3 Family Matters
Tony lives in Maryland, where he writes about those good old fashioned video games for GamesRadar+. One time he interned here too. Fancy that.
Sours: https://www.gamesradar.com/witcher-3-side-quests/
2779
2780
2781
2782
2783