Sarajevo (Das Attentat: Sarajevo 1914): Film Review
LUXEMBOURG – The 1914 assassination of the Archduke Franz Ferdinand of Austria, the spark that would lead to the start of the Great War, is believably dramatized as a Habsburg-era police procedural in Sarajevo (Das Attentat: Sarajevo 1914), from prolific Austrian director Andreas Prochaska.
Clearly made to commemorate the start of WWI, exactly 100 years ago this summer, this film reunites editor-turned-director Prochaska with screenwriter Martin Ambrosch, who also wrote the screenplay for his recent Alpine western The Dark Valley with Sam Riley, which was nominated for a leading nine Lolas, the German Oscars, and premiered only a couple of months ago in Berlin. Like that film, Sarajevo pits an outsider against a diseased, initially incomprehensible group of people, though the examining magistrate who leads the investigation here is a morally more upright and ethnically more complex man than Riley's cliched western character.
The Bottom Line A handsomely made, Habsburg-era police procedural.
Co-produced by TV channels from Austria, Germany and Czech Republic, this handsome-looking and well-acted feature will have its stateside premiere as the opening feature of the South East European Film Festival in Beverly Hills and, besides the obvious high-end TV channels, could interest distributors with a summer spot for a foreign-language drama in their schedules.
The attention to detail and impeccable sense of dress and duty of Sarajevo examining magistrate Leo Pfeffer (Austrian actor Florian Teichtmeister) are already evident in the film's first scene, in which he carefully grooms his facial hair. A health freak from the teens of the last century, Pfeffer doesn't smoke and rides a bike to work, which is what he's doing at the very moment the city reverberates, on June 28, with the noise of what turns out to be the first assassination attempt on the Archduke and heir to the throne, who's visiting the Bosnian town.
Cleverly keeping the actual moment the bomb is thrown at the Archduke's car offscreen, Prochaska does show several very young-looking and nervous men stationed along the motorcade route, all of whom will be dragged in by the police to be questioned by Pfeffer, who has been charged with the investigation. The magistrate and the author of the first attempt (Polish actor Mateusz Dopieralski) hear about the second, fatal assassination during the latter's interrogation and those higher up are quick to blame neighboring Serbia, which the ethnicity of the growing group of young men in custody seems to confirm.
Ambrosch's screenplay stays close to the point of view of Pfeffer and the film's investigation template allows the characters to reiterate what's important in terms of allegiances, potential double crosses and newly unearthed information — thus bringing those who don't remember their high-school history back up to date — and also naturally slips in notes on the characters' various ethnic backgrounds, including the revealing fact that Pfeffer is a Hungarian-Croatian Jew, which means he suffers from anti-Semitic scorn from his higher ups but also that he has a Slavic language in common with the Serbian perpetrators, though often he insists on speaking the empire's official German.
Though the film sticks quite closely to the genre conventions of the police procedural, albeit one set a century ago, Pfeffer is faced with anything but a straight-forward investigation, as he has to deal with the fact that the leaders in faraway Vienna — never seen but their string-pulling power clearly felt — have decided it's time for war with Serbia and that the assassination is the perfect excuse, thus just necessitating a report from the magistrate that fills in the blanks that'll allow them to arrive at the foregone conclusion, something Pfeffer resists.
A revealing conversation with one of the arrested men, Danilo Ilic (Bosnian-German actor Edin Hasanovic, in the film's standout supporting performance), proves key in advancing the investigation, which is further complicated by the mustachioed magistrate's emotional attachment to Marija Jeftanovic (German-Iranian actress Melika Foroutan), a beautiful, rich and married Serbian woman whose household might be involved in the events, and Pfeffer's friendship with a nationalistic surgeon (German actor Heino Ferch, Albert Speer from Downfall) — the latter an intriguing relationship that could've been fleshed out more, so some of the latter scenes would carry more emotional weight. Echoes of contemporary events, in places ranging from Abu Ghraib to Crimea, are there for the taking but never overly lingered on.
Teichtmeister gives Pfeffer a steely, against-all-odds edge and a rigid sense of propriety that works well though he occasionally allows the character's emotions and doubts bubble to the surface, most notably in his handful of scenes with Foroutan.
Cinematographer Andreas Berger (Vincent Wants to Sea) lights most of the interior scenes with a painterly eye for the semi-dark, thus visually echoing the shady dealings that Pfeffer uncovers. Production designer Isidor Wimmer and costume designer Uli Fessler manage to make the decors and costumes feel not quaint but rather bursting with vitality and life, adding to the impression things are happening right now and moving quickly, a feeling reinforced by Berger's occasionally moving camera and cutter Daniel Prochaska's editing rhythms.
Production companies: Dor Film, ZDF, ORF, Ceska Televise
Cast: Florian Teichtmeister, Juergen Maurer, Melika Foroutan, Heino Ferch, Cornelius Obonya, Edin Hasanovic, Erwin Steinhauer
Director: Andreas Prochaska
Screenwriter: Martin Ambrosch
Producers: Danny Krausz, Kurt Stocker, Isabelle Welter
Co-producer: Jan Mojto
Director of photography: Andreas Berger
Production designer: Isidor Wimmer
Music: Stefan Bernheimer
Costume designer: Uli Fessler
Editor: Daniel Prochaska
Sales: Betafilm
No rating, 98 minutes
THR Newsletters
Sign up for THR news straight to your inbox every day
Subscribe Sign Up
Sours: https://www.hollywoodreporter.com/movies/movie-reviews/sarajevo-das-attentat-sarajevo-1914-695600/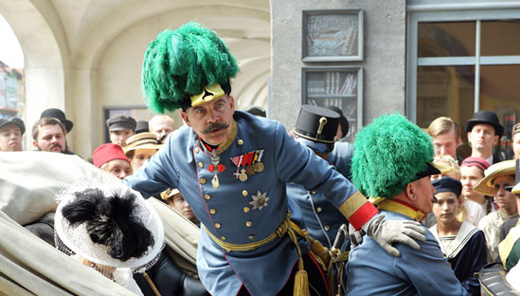 This year's South East European Film Festival in Los Angeles started with the world premiere of Sarajevo, an Austrian feature about the assassination of Archduke Franz Ferdinand. The liquidation of the heir presumptive of the Austro-Hungarian throne in Sarajevo, the capital of the empire's Bosnia and Herzegovina province, took place 100 years ago on June 28, 1914. The shooting, believed to be carried out by members of the Serbian extremist group "Black Hand," triggered the events that erupted into World War I a month later, on July 28.
Like Oliver Stone in 1991's seminal JFK, Sarajevo's director Andreas Prochaska and writer Martin Ambrosch have created a counter-narrative to the official version of events as to why the archduke was shot. Their counter-version is full of dark conspiracy theories. Immediately after Ferdinand's slaying the authorities task examining magistrate Dr. Leo Pfeffer (Florian Teichtmeister) to investigate the crime. A bicycle-riding loyal servant of the state, Pfeffer does so, but in the course of his formal investigation, like New Orleans District Attorney Jim Garrison in JFK, Pfeffer uncovers unsettling evidence indicating that something is seriously amiss.
As in the JFK case, there are irregularities with the archduke's motorcade and lax security measures for the royal passage through Sarajevo's streets, as well as the revelation in advance of the parade route in the press.
However, unlike the Kennedy assassination, wherein the "lone gunman" was the sanctioned story, a ring of Serbian co-conspirators is implicated in the archduke's murder. Pfeffer is pressured by high-ranking Austro-Hungarian politicians, law enforcement authorities and military men to hastily sign onto a concocted Warren Commission-type report that claims the government of Serbia backed the Black Hand assassins. But Pfeffer, insisting on due diligence, smells a rat. When he balks at initialing the bogus report, the converted Jew's ancestry is thrown back in Pfeffer's face by anti-Semitic officials.
Sarajevoskillfully unravels like a police procedural and becomes a political thriller crossed by a whodunit. But more important than who actually shot Ferdinand is: Why was he killed? The movie mystery includes many film noir conventions, such as the outside investigator who follows his internal moral code versus establishment bureaucrats, and for good measure, a high society dame is thrown into the mix, with Melika Forouton portraying the swanky Serbian Marija Jeftanovic. And in a nod to the post-9/11 "War on Terror," imprisoned Serbians are waterboarded, tortured, and held in Abu Ghraib-type squalor.
Like a dog with a bone, Pfeffer pursues the truth, uncovering the hidden hand of Austro-Hungarian and German military intelligence services, which have their own sinister agendas. According to the film's conspiracy theory, the liberal-minded archduke wanted to grant the empire's ethnic groups greater autonomy, so reactionary forces eliminated him before he could ascend to the throne. Plus, his orchestrated death provided the pretext Austro-Hungarian and German hawks needed to declare war on Serbia. Coincidentally (?), Sarajevois also timed for the 50th anniversary of the falsified Aug. 2, 1964, Gulf of Tonkin incident, which provided another warmonger, Lyndon Johnson, with the pretext to escalate the Vietnam War.
As everyone knows, the Austro-Hungarian and German plot (if that's what it was) resulted in the carnage of World War I, one of the greatest bloodbaths in human history that laid waste to the Empire and Germany.
Sarajevois reminiscent of another classic movie set in South East Europe – Costa-Gavras' Academy Award winning Z. In this 1969 masterpiece, Greece's liberal-minded candidate (movingly played by Yves Montand) is assassinated by a high-ranking right-wing conspiracy, and a prosecutor who is a faithful functionary of the state (Jean-Louis Trintignant) stumbles upon the truth. But Prochaska's carefully calibrated Sarajevomoves more deliberately than the rapidly paced Z.
World War I's unprecedented mass murder and mayhem, set into motion by incendiary events in South East Europe, inspired many of cinema's greatest antiwar movies, including All Quiet on the Western Front, La Grande Illusion,Paths of Glory, King of Hearts, Oh! What a Lovely War, and Gallipoli. The well-acted, well-made Sarajevo,with its vivid cinematography and compelling anti-imperial conspiracy theory – purported to be historically-based – propels this film into their ranks as one of the great pacifist pictures incited by the "Great War." A hundred years on, Sarajevoreminds us that war is the ultimate not-so-glorious grand illusion – and still hell.
For more info about the 2014 South East European Film Festival see: seefilmla.org. Watch local theaters for release of Sarajevo.
Movie information:
Sarajevo
Directed by Andreas Prochaska
2014, Austria/Germany, 2 hours
Photo: A scene from Sarajevo. Betafilm.com
---
CONTRIBUTOR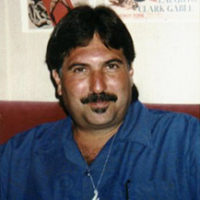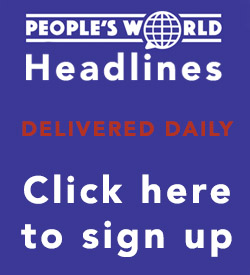 Sours: https://peoplesworld.org/article/sarajevo-saga-of-1914-joins-ranks-of-great-pacifist-films/
Sarajevo: the crossroads of history
"Sophie, Sophie, don't die! Stay alive for the children," the dying Austrian Archduke Franz Ferdinand urged his wife as she slumped over him in the open-topped sports car. But Gavrilo Princip's shot had already killed her. A bodyguard asked Franz Ferdinand if he was in pain. "It's nothing!" he replied repeatedly. Those were his last words.
If Princip could return today to the scene of his crime, he'd recognise almost every corner of Sarajevo's old town, well restored since the Serbian siege of the early 1990s. The quay along which the royal couple motored to their deaths on June 28 1914 remains a pleasant backwater of Habsburg-era buildings, a sort of cut-price Vienna. The town hall, the last place the couple visited that lost summer morning, is now almost restored to its mock-Moorish splendour of 1914. Around the corner, locals in the medieval Ottoman bazaar are still drinking Bosnian coffee. Sarajevo is still a sleepy Balkan town, still dwarfed by its surrounding hills, still smelling of death.
So much has changed here yet so much has remained the same since 1914. That only intensifies the urge to rewind to that day and imagine a different outcome. Princip's shots led to Austria declaring war on Serbia. That sparked the first world war, which sparked the Russian Revolution, the second world war and the cold war. Many argue that the poor tubercular 19-year-old Serb nationalist bookworm was only the catalyst and that a European war was inevitable anyway in 1914. In fact, Princip may have mattered rather more than that. I visited Sarajevo to try to understand his act in its local context – the context both of 1914 and 2014.
The pavement on the quay facing the Latin Bridge is marked by a small, deliberately neutral, grey plaque: "From this place on 28 June 1914 Gavrilo Princip assassinated the heir to the Austro-Hungarian throne Franz Ferdinand and his wife Sophie." My hotel was two minutes' walk away, and passing the fateful place several times a day, I was constantly surprised by the smallness of it all: a little man on a little street in a little outpost of the Austro-Hungarian empire, changing history.
Even the hours just before the assassination can evoke nostalgia. The royal couple rolled through Sarajevo in their Gräf und Stift car. The Archduke, in his helmet topped with green feathers, was an unmistakable target for the six waiting assassins. Franz Ferdinand comes from another age – and yet the Cambridge historian Christopher Clark, in his seminal 2012 history The Sleepwalkers: How Europe Went to War in 1914, emphasises the event's "raw modernity". "It began," he writes, "with a squad of suicide bombers and a cavalcade of automobiles" – premonitions of September 11 2001 and Dallas, 1963. That day's Bosnian-Serb assassins seem to foreshadow the Bosnian Serbs who besieged Sarajevo in the 1990s. These later horrors inevitably influence our perception of Princip.
When you revisit that morning, the counter­factuals scream out at you. It's like watching film of President Kennedy's assassination, wrote the journalist Christopher Hitchens: one feels "a subliminal but unmistakable wish that the newsreel could be run again, and one turn of the car avoided or one wretched coincidence averted". For a start, Franz Ferdinand should never have come to Sarajevo that day. Serbs were clamouring to expel the Austrian Habsburgs, hoping to create a greater Serbia or at least a united kingdom of "south Slavs" ("Yugoslavs"). Plotting to assassinate Habsburg dignitaries had become something of a local pastime. Rebecca West, in her 1941 classic about Yugoslavia, Black Lamb and Grey Falcon, eventually gives up enumerating every assassination attempt: "And so on, and so on," she concludes. Most famously, in 1910, the Serbian student Bogdan Zerajic had fired five shots at Bosnia's Austrian governor, missed every time, and shot himself with the sixth round. (Princip had laid flowers on Zerajic's grave.)
No wonder Franz Ferdinand was worried about visiting Sarajevo. He spoke of his anxiety about leaving his three young children fatherless and asked his uncle, Emperor Franz Josef, whether he really needed to go. At dinner on June 27, he voiced his doubts again. Yet he went the next day. Worse, he went almost without security. This was partly because the snobbish Habsburgs didn't recognise his beloved wife, a minor Czech noblewoman, as the future Empress. Franz Ferdinand couldn't parade her at state ceremonies in Vienna. In Sarajevo, he seized the chance to do so – especially because June 28 was their wedding anniversary. It was a big day out for the couple, but a relatively unofficial one, and therefore without the obsessive security that had accompanied Franz Josef's visit to Sarajevo in 1910.
June 28 also happened to be a big day for Serbs: St Vitus Day, anniversary of their defeat by the Turks at the Battle of Kosovo in 1389. A Serb hero of that battle was Milos Obilic, reputed to have sneaked into the Turkish headquarters and cut the Sultan's throat before Ottoman guards beheaded him. Obilic was Serbia's first great assassin-martyr. Princip knew by heart an epic poem about him, writes Clark. For Franz Ferdinand to have entered Sarajevo almost unguarded that St Vitus Day was madness.
The motorcade drove along the Appel Quay. Then one of the assassins, Nedeljko Cabrinovic, threw two grenades. He missed the royal couple but wounded officers in the car behind them. Franz Ferdinand oversaw the treatment of the wounded, then said: "Come on, that fellow is clearly insane. Let us proceed with our programme." But by the time the motorcade reached the town hall, he was understandably irate. "Herr Bürgermeister!" he shouted at the mayor, who was about to read his prepared speech. "One comes to Sarajevo to pay a visit to the city, and people chuck bombs! That is outrageous! Well, Herr Bürgermeister, you may now speak."
Clearly the thing to do was to leave Sarajevo amid tight security straight from the town hall. You want to shout at Franz Ferdinand, across history: "Get out of town!" Instead, he decided to drive back through the city centre to visit the wounded in hospital. A man who claimed to have attended the reception in the town hall later told Rebecca West: "We all felt awkward, because we knew that when he went out he would certainly be killed."
In 1937, West leaned from the town hall's balcony and reflected that the event felt more like suicide than murder. "Nobody worked to ensure the murder on either side so hard as the people who were murdered."
At least the Austrians decided that the motorcade wouldn't wend its way through the narrow Ottoman town, as per the original plan. Instead it would race along Appel Quay to the hospital. Regrettably, nobody remembered to tell the chauffeur of the front car. This bit of "bureaucratic slovenliness", typical of the Austro-Hungarian empire, made the assassination possible, noted the British historian AJP Taylor.
In a photograph taken seconds before their deaths, the royal couple are motoring blithely along the quay. But then the unwitting driver turned into the narrow Franz-Josef-Strasse. Oskar Potiorek, governor of Bosnia, shouted at him: "This is the wrong way!" The car began slowly reversing. All this was watched from point-blank range by Princip, who, after Cabrinovic's failed assassination attempt, happened to be loafing near Moritz Schiller's delicatessen. (Reports that he was there for a sandwich remain unconfirmed.) Princip was a mediocre shot. However, the green-feathered fat man in the almost motionless open-topped car was hard to miss. Princip fired two shots.
A special third edition of the local German-language afternoon newspaper, the Bosnische Post, reported: "Everything, officers, police, gendarmes and the public threw themselves on the assassin and began beating him. Princip was injured." He'd intended to commit suicide but didn't have time. The Post also said "an enormous crowd" had formed outside the newspaper's offices and literally stormed the building for news, while the office telephone rang nonstop and eye­witnesses queued to volunteer information. You sense a small local paper struggling to cope with the news story of the century.
The Post said that the apprehended bomb-thrower, Cabrinovic, "behaved cynically", "repeatedly smiled", but admitted he'd got his bombs "from abroad". The question of who sent the assassins is still unresolved. Austria suspected they were Serbian government agents, aiming for a Greater Serbia. Belgrade proclaimed total innocence. The truth, according to Clark, is somewhere in the middle. He explains that various groups within the Serbian authorities had unofficial relationships with nationalist activists outside Serbia, including Princip's group. Princip had studied in Belgrade. The secretive Serbian "Black Hand" movement – led by Dragutin Dimitrijevic, nicknamed "Apis", head of Serbian military intelligence – armed him and other assassins, and smuggled them from Serbia into Bosnia. It's unclear who in Serbia's government knew about this. Belgrade couldn't entirely control its irredentist activists, just as 80 years later the Serb leader Slobodan Milosevic couldn't entirely control Radovan Karadzic's Bosnian Serb army.
The Sarajevo assassins were swiftly rounded up. They were teenagers, and Austria-Hungary didn't apply the death penalty to anyone under 20, but that didn't matter as prisoners tended to die in jail anyway. Princip was imprisoned in Theresienstadt in Bohemia, the future Jewish death camp of the second world war. He died of tuberculosis in April 1918, having witnessed the continental catastrophe he had wrought. He now lies with his fellow assassins in an Orthodox cemetery in Sarajevo.
One of the two assassins who survived jail, Vaso Cubrilovic, became minister of forests in Josip Tito's postwar communist government. Cubrilovic died aged 93 in 1990. "It wasn't our intention to cause a world war," he had written to his sisters from prison.
Yet they did cause it. Until recently the historical consensus was that Europe's great powers were so belligerent, and bound by treaties to go to war together, that Princip's act merely "sparked" the inevitable outcome. Recently, though, more historians have argued that the first world war was improbable. It needn't have happened. Clark suggests that just as the attacks of 9/11 didn't simply "spark" inevitable wars in Afghanistan and Iraq but changed the geopolitical situation, so Princip created a new European reality. First, his victim was a major figure, heir to Austria's throne. More important, Clark shows that although there were belligerents in all countries in 1914, there were also leading figures everywhere arguing against war. Franz Ferdinand had led the Austro-Hungarian peace camp, arguing (correctly) that the fragile empire couldn't withstand a war. His assassination strengthened the "war party". On July 28, a month after Sarajevo, Emperor Franz Josef's ostrich-feather quill signed the declaration of war on Serbia.
Russia, France and Britain entered the war on Serbia's side. The French and British might have hesitated had they thought Belgrade was behind Franz Ferdinand's assassination. However, the Austrians hadn't proved Belgrade's guilt – partly because the links between Belgrade and the assassins were murky. And so Princip sparked war.
…
History in the west often serves as entertainment, something to enjoy from a comfortable distance, rather like a horror movie. That is the spirit of much western remembrance of 1914 this year. In the Balkans, though, history is fresher, more vicious, always about to jump out and bite the present. Princip and Franz Ferdinand still haven't faded into history here.
In 1917 the Austrians erected the first monument across the quay from Schiller's deli: a giant statue of Franz Ferdinand and Sophie. A year later, after the Austro-Hungarian empire collapsed and the Kingdom of Yugoslavia was created, locals tore it down. Princip became a Yugoslav hero. The ancient Latin Bridge facing the assassination spot was renamed for him. A small black tablet went up outside Schiller's fêting him as "the initiator of liberty, on St Vitus day, June 28th, 1914". The British writer-politician Winston Churchill grumbled that the "monument erected . . . by his fellow-countrymen records his infamy and their own".
In April 1941 German soldiers entered Sarajevo, removed the tablet and sent it to Hitler as a birthday present. In May 1945, after Yugoslav partisans liberated the town, a speaker at a communist rally praised Princip for having tried to free "our dear city of Sarajevo, our entire homeland" from German rule. Princip would remain a sort of posthumous Yugoslav partisan until Yugoslavia dissolved. An artist placed two footprints in concrete on the pavement more or less where Princip had stood and for decades tourists enjoyed posing in them. A museum on Schiller's former premises glorified him.
But in 1992 Bosnian Serbs began besieging Sarajevo. Princip's assassination spot was an easy target for the new assassins in the hills above town. The museum's contents were moved for safety to a local synagogue. During three years of siege, the museum and its fateful pavement were shelled and the town hall further along the quay mostly destroyed.
Multicultural Sarajevo died in the war. The city still features the exact spot where the eastern world meets the western: on the shopping street Ferhadija, at about number 43, where the Ottoman town ends and the Habsburg town begins. But today's Sarajevo is almost monocultural: most Serbs have left and about 90 per cent of the 500,000 inhabitants are Muslims. Bosnia was always a colony – of Constantinople, Vienna and Belgrade – but today no foreign power even wants to colonise it. The decaying Habsburg buildings tell the sad truth: the world has forgotten Sarajevo. Various Middle Eastern countries are struggling halfheartedly for influence in a country with one of the highest proportions of Muslims in Europe. Saudi Arabia built the glittering King Fahd mosque, which outshines the bullet-ridden, decaying socialist apartment blocks where most Sarajevans live. (A rough geography of Sarajevo, from east to west: Ottoman town-Habsburg town-socialist town-postwar town.) Qatar is a big donor here and on the Ottoman bazaar's main square is a small "Iran Products" shop, where a friendly veiled woman sold me a packet of English Twinings Tea labelled in Farsi for the Iranian market. Many young Sarajevan women now wear veils, though this city of blond Muslims is very far from being an Islamic theocracy.
Today, people in Sarajevo and next door's Bosnian-Serb Republika Srpska hold contrasting views of Princip. Many Sarajevans now imagine him as a villainous forerunner of Karadzic: a Serbian peasant come down from the hills to destroy their city's peace. The Princip Bridge has been renamed the Latin Bridge again. (In Sarajevo, all street names are temporary: the Appel Quay is now the Obala Kulin Ban and the square outside the town's main theatre is Pozorisni trg Susan Sontag, after the American writer who championed besieged Sarajevo.) Some Muslims have spoken wistfully of building a new monument to Franz Ferdinand and Sophie.
By contrast, Serbs are glorifying Princip. Statues of him are scheduled to go up this year in Belgrade and Republika Srpska. The monument-race may sound like something out of a Gilbert and Sullivan farce but it's part of the grim ethnic competition in today's partitioned Bosnia.
If Princip is a hero in Serbia, Christopher Clark has become a villain there. Serbs objected to his description of the assassins as "terrorists". Clark has conceded: "One man's terrorist is another man's freedom-fighter." The German translation of The Sleepwalkers calls the killers simply "Attentäter" – assassins.
Yet both Sarajevan and Serb camps may be misinterpreting Princip. Here is how the man himself explained his act, at his trial in Sarajevo: "I am a Yugoslav nationalist, aiming for the unification of all Yugoslavs." He sounds like a pan-Yugoslav rather than a narrowly Serbian figure. Admittedly, the two are sometimes hard to disentangle. Milosevic, for instance, was both. However, "Princip was not a kind of Serbian nationalist like Karadzic," insists the Sarajevan historian Vuk Bacanovic.
One afternoon in Sarajevo, I went around the current Bosnian museum on the site of Schiller's delicatessen. Even its name is studiously neutral: "Museum Sarajevo 1878-1918", the dates marking the period of Austrian rule here. Amra Madzarevic, director of Sarajevo's museums, refused to speak to me for fear of saying something that might irritate any ethnic group. Instead she sent a statement: "In our museum you can see the facts and artefacts about the Atentat [assassination], without any further explanations which could have some suggestions on a visitor . . . we are, as society, still in very difficult period, and we do not want to answer the questions with any national sign."
The museum's curator, Mirsad Avdic, showed me around the small collection: Princip's ragged black trousers, a replica of his pistol, his mock footprints that once stood on the pavement outside, etc. I asked Avdic what passed through his mind each day as he passed the spot that sparked the 20th century. He tapped his watch and grinned: "Maybe I'm late for work. Nothing emotional. My feelings are stronger in Srebrenica [where Serbs massacred about 8,000 Bosnian Muslims in 1995]." Avdic pointed out of the window, to a spot on the quay, where some teenagers stood chatting. "Three people were killed there by bombs in the war," he said. Most Sarajevans today, walking (or often limping) around with their own war traumas, have fresher deaths to mourn than Franz Ferdinand's. Almost every green space in the town is filled with gravestones from the siege years. And Sarajevo has new problems, too. During my visit, crowds were demonstrating against Bosnia's corrupt, divided presidency. For some locals, Princip's assassination is merely a marketing device for Bosnia's fitful tourist trade. The Franz Ferdinand Boutique Hostel advertises itself with the slogan: "Your best shot."
On June 28, St Vitus Day, the Vienna Philharmonic will give a concert at the town hall to mark the building's official reopening. It's the right form of commemoration: in Sarajevo, music is safer than words. This town has more history than it can handle.
To comment on this article please post below, or email [email protected]
——————————————-
Letter in response to this article:
Claim to fame of a Balkan backwater / From Ms Nikki Karani
Sours: https://www.ft.com/content/293938b2-afcd-11e3-9cd1-00144feab7de
Valter Brani Sarajevo - Ceo film
correct
Kirpianuscus1 July 2018
It is not a documentary. or a docu-drama. it is only a decent artistic movie. using well known pieces - from the love story to the conscience of a simple/vulnerable man against a huge system. and , maybe, what you admire about it is the wise balance between what you consider speculations or conspiracy teories and the real events. because the atmosphere is real, and the questions and the desire of war. the only sin - maybe the references to problems familiar for WWII period. but that is not a big mistake. without be great, it is a correct film. with good performances, nice plot and noble message. and that represents more than a virtue.
11 out of 14 found this helpful. Was this review helpful? Sign in to vote.
Permalink
4/10
Behind the scenes of 1914
Horst_In_Translation24 January 2017
Warning: Spoilers
"Sarajevo" is an Austrian/Czech co-production from 2014 that deals with a crucial event on its 100th anniversary. It is a 95-minute movie in the German language that came out the very same year that director Prochaska and writer Ambrosch made the pretty well-known western movie "Das finstere Tal". But back to this one here: It is a small screen release and the title already gives away that there is a historic context to it because Sarajevo is of course the place where it all started over a century ago in terms of World War I. On a completely unrelated note, recently, the film got a bit of a boost because it got picked up on Netflix. And this movie once again confirmed for me that I have much more interest in World War II than World War I. The problem wasn't at all here that there was no war action, but it dealt a lot more with the interrogations of the people responsible for the shooting of the Austrian heir to the throne. The cast includes a handful names that German film buffs will probably recognize, such as Heino Ferch, Edin Hasanovic and Erwin Steinhauer perhaps too. The film is very sterile and bleak and it's probably not that great for younger audiences because I did not feel it delivered too much in the historic context and there are relatively cruel references, not just about the assassination, but also about executions. So yeah, all in all, the film's dialogues were not good enough for me personally to work as a mostly dialogue-driven film for almost 100 minutes. I personally give it a thumbs-down. Not recommended.
7 out of 28 found this helpful. Was this review helpful? Sign in to vote.
Permalink
7/10
The spark
ulicknormanowen26 April 2021
Unlike the tragedy of Mayerling ,the assassination in Sarajevo did not inspire that much the directors; Max Ophuls broached it ("de Mayerling à Sarajevo",1940),but his film focused on Franz- Ferdinand 's and his morganatic wife ,countess Sophie Chotek's love story ;like "Sarajevo" it ended with pictures of WW1 in black and white (and Ophuls added pictures of the Nazis :his was a propaganda movie ; it was 1940)

Hence the comparison ends : the modern version refuses the show: the assassination is not really showed ( sound of the first bomb, fleeting pictures of the sovereigns ) and all happens after the tragedy : an investigation ,made by a Croatian magistrate tries to unravel what lies beneath this attack ,bit it seems that ,in spite of his struggle, the die is cast ; Franz-Ferdinand was some kind of persona non grata in Vienna and they insist on the lack of precautionary measures from Vienna ;the changes in the route of the coach through the streets of the town.

The Austrian-Hungarish empire was a melting pot ,longing to free from the Hapsburg's yoke and the Balkans were a powder keg :Sarajevo sparked off .Germany would find itself caught in a stranglehold : France in the East ,Russia in the west ; and there's a plan (not historically proved ) of a train which would link up Berlin and Baghdad: the railroad track would pass through Serbia (which would not exist anymore).

Whatever report the young magistrate may bring to the Austrian goverment,it does not seem to matter anymore anyway ; the questioning of the prisoners bring nothing new ,except that they were only pawns in 'their " game.

It's an interesting account of a historical event ,although I'd tone things a bit for the love affair , the only storylike concession to a rigorous teleplay.
0 out of 0 found this helpful. Was this review helpful? Sign in to vote.
Permalink
3/10
poor movie
NijazBaBs29 March 2021
I am disappointed. While topic is good and important and this is about city where I live, and buildings look authentic, and some locations are real, the fact that foreign language (German) dominates, and that this is more about subjectivity and looking too old makes this movie bad. Unclear words, even with subtitles. Most buildings look not from real place. Nothing really happening. Too negative. And no action. Just some collection of characters, relationships, jobs, and old times. No end, no clear view of Sarajevo, no quality. Reminds me of most old Yugoslavian movies. I expected something specific, interesting, clear to happen. Looks like lots of historic knowledge is needed even for Bosniaks or Sarajevians to understand this, and even then nothing practical. No emotional depth nor lessons, except bit of motivation to improve our knowledge, safety, security. Lots of unclear things, names, events.
0 out of 1 found this helpful. Was this review helpful? Sign in to vote.
Permalink
6/10
An alternative theory about the attack that unleashed the First World War
danybur2 March 2021
Abstract

The Austrian telefilm offers an alternative theory about the attack in Sarajevo that unleashed the First World War in 1914, through the chronicle of an investigation of that attack carried out by an examining magistrate. He does it with the usual dryness of Austrian fiction and with a parsimony that nevertheless accumulates tension and manages to maintain interest until the end.

Review

In 1914, Bosnia-Herzegovina was an imperial province of the Austro-Hungarian Empire. In June of that year, during an official visit to Sarajevo, its capital, Crown Prince Francisco Ferdinando of Austria and his wife were killed in a street attack by young Bosnians, an incident that gave rise to nothing less than the First War. World. The scope of the conspiracy that allowed it was never fully clarified. This Austrian telefilm is a chronicle of an alleged investigation carried out by a Serbian-Bosnian examining magistrate to clarify the motives and those ultimately responsible for the attack.

The Austrian film Andreas Prochaska proposes a revisionist thesis on the conspiracy, in a film made on the occasion of a century after that attack and the beginning of the First World War.

Examining magistrate Leo Pfeffer (an undaunted Florian Teichtmeister) leads the investigation commissioned by Vienna and overseen by the local military commander and police chief. From his point of view, we look at aspects of the Austrian administration of its "imperial provinces" (actually annexed-occupied countries) with its discriminatory treatment of Serbian Slavs and Jews and its summary justice. There is also no shortage of local millionaires who support the regime. The conspiracy theory put forward by the film, which is progressively revealed by Judge Pfeffer, raised controversy at the time.

Sarajevo exhibits a successful re-enactment of the period, the typical dryness of Austrian fiction and a parsimonious rhythm that nevertheless manages to accumulate tension and maintain the viewer's interest until the end.
0 out of 0 found this helpful. Was this review helpful? Sign in to vote.
Permalink
7/10
Historically unlikely premise---typical PC stuff but nicely done--unusual topic
peru1-595-6301064 February 2017
Warning: Spoilers
Over all a slick production about things almost no one has any knowledge about any more. I knew about the Archduke being assassinated in Sarajevo but no details... did not know the invasion of Serbia was the casus belli of WWI. The film was a tad heavy on the digital enhancement side but not too bad.

I have several pet peeves with the story. The hero is Jew turned Christian DA type who is charged with investigating the Archduke's assassination. There was the dose of ugly anti-semitism.... is there nothing that can be produced with out this particular moral lesson? It dilutes the story line...which is a tad melodramatic and unbelievable anyway. To wit=The real cause for the Austro-Hungarian interest in Serbia was a cabal of greedy capitalists who wanted a railroad from Berlin to Baghdad that had to go through Serbia...sort of like the Keystone Pipeline idea. This lefty fodder is simply not likely as Baghdad in 1914 would have had all the economic interest of dry camel dung. Oil was not discovered until 1927. Also Serbia had been involved in numerous Balkan wars trying to enlarge its territory and was anti Austro-Hungarian pro Russian from 1903 on... it was anything but an innocent bystander. So it is a historical ignorant plot.

Then there is the yuppie love angle...beautiful Serbian suffragette heiress (married no less) is the romantic interest of the Jewish DA.

Wash out the PC stuff and get a more historically accurate motive and it would have been dramatically better.
26 out of 46 found this helpful. Was this review helpful? Sign in to vote.
Permalink
7/10
German language fictional film
imranahmedsg6 February 2018
A slow though decent film about the assassination of the Austro-Hungarian prince which ultimately led to World War I. The film views events through the eyes of an investigative magistrate and suggests there is much more beneath the surface than simply Serbian nationalism. A love interest is woven into the story to 'humanize' the plot .

A movie for those interested in history. Others will find it boring and difficult to complete.
10 out of 15 found this helpful. Was this review helpful? Sign in to vote.
Permalink
6/10
Attractive film with decent acting, but its accuracy is problematic.
rdolan900721 April 2020
Warning: Spoilers
This is a period of history I am interested in, and therefore Sarajevo was a film I was interesting in watching because of the subject matter. It is a film that is certainly elegantly presented, with well judged performances as well. Yet its conclusions that the assasination of the Arch duke Ferdinand, and his wife was part of a Austrian plot to go to war with Serbia is tendentious at best. It is certainly a nice twist, and one that gives the film momentum. The problem is that a simpler story is the far more likely one. It was probably bad luck and incompetent policing that helped lead to the death of Ferdinand and there by the first world war. It's true that Austra/ Germany wanted an excuse to go to war with Serbia, but whether Austria would have connived in the death of their own leader Ferdinand is extremly unlikely.

The above reservations are the reason I don't rate the film more highly than a six. It is a good solid film however, although the central love story was probably unnecessary. Florian Teichtmeister does a good job a Leo Peffer investigating an investigation whose outcome is fixed from the outset. Melika Foroutain playing Maria Jeftanovic is the Serbian he falls in love with, and whose presence in Sarajevo is increasingly threatened by the establishment, looking for revenge. There are interesting elements in the story that Leo peffer is a Jew, and that will prove useful to the Austrians in trying to accuse the Serbian government of being behind the assasination. If Leo Peffer can sign off on the investigation whilst being seen as a 'neutral' it will look better for a wider international community.

He doesn't play ball with that, and that leads to him being directly threatened and intimidated. The story relies on the tension on whether he will give in or not to this pressure. There are other interesting characters like Heino Ferch who appears as friendly doctor but may or may not be. His performance was the most interesting in the film, and he tries to give Leo realistic advice. This advice might be double edged however.

So there are interesting elements in this film, and it has the pervasive atmosphere of a down at heels Austro Hungarian empire, riven by warmongers, and careerists. Gustav Princip and the other serbs involved in the murder of the arch duke are shown to be tortured, and threatened with execution to make them talk. Innocent Serbs are also executed, although how much truth there is in this I don't really know.

The production values are excellent, and the expositionary elements of the film are handled pretty well. I liked the film, but its speculation undermines its authenticity. If you want your period drama tinged with violence at an important time, then this is worth a watch. If however your looking for a truly factual account of what happened in the immediate aftermath of the assasination, then handle this film with some care. It's a decent effort, and will wile away an evening reasonably enough. Yet it doesn't quite fulfill its promise.
2 out of 3 found this helpful. Was this review helpful? Sign in to vote.
Permalink
9/10
Very interesting.
lionelperalta-7233910 February 2021
I'm really enjoying this movie, not sure how accurate it is but the main facts seem to make sense to me. Well made, great cast and beautiful scenes.
0 out of 0 found this helpful. Was this review helpful? Sign in to vote.
Permalink
10/10
I loved the movie
flor-5883119 September 2019
I loved the movie which seemed to me fast without unnecessary scenes, I loved the love story between Leo Pfeiffer and Maria Jeftenovic. We were beaten by the Florian Teictejister who played Leo.
7 out of 10 found this helpful. Was this review helpful? Sign in to vote.
Permalink
7/10
historical advisors matter
ekelks-224 April 2021
This was made to remember the 100th anniversary of WWI for German & Austrian television. First thing I do when watching a work of historical fiction is see who the writers are. They wrote and directed documentaries. Second thing is look at the whole crew. Way down at the bottom are four names. 'Historical advisors' who also worked on documentaries. This movie poses an interesting theory and maybe is more than theory. You can see from other reviews the topic touches a nerve. This person was really this and not that, and so forth. Questioning expert opinion because it is not what you read or were taught is not the best way to critique a movie.
0 out of 0 found this helpful. Was this review helpful? Sign in to vote.
Permalink
10/10
Definitely 10/10
markovicalexandar16 December 2020
Just amazing peace of art! Costumes, acting, camera, colors, absolutely beautiful! Historically accurate (studied ww1 for years) Gavrilo Princip looks the same! Now I feel bad that I didn't watch it long time ago. Real masterpiece. In WWI, Serbia lost 2/3 of population. Definitely will watch it again.
2 out of 3 found this helpful. Was this review helpful? Sign in to vote.
Permalink
9/10
quite close to truth
orcavine14 March 2017
Warning: Spoilers
Good movie. Suggests that the assignation of the arch duke was a conspiracy of Austria and Germany not Serbia. The arch duke was a problem to the the Austrian elite and military as he was against a war against a war with Serbia and that he was going to upend the power control of the elite in Austro-Hungaria when Emperor (e.g. his wife would be empress and his children would inherit the throne). This also included that Empire would become a constitutional monarchy like Britain and that all nationalities would have equal power in the empire. He also didn't want war with Serbia as he believed that his military was needed to maintain control and repress civil war in the empire, not war with a neighbor country .

The Austrian Military and power elite wanted otherwise and in a conspiracy with Germany plotted to murder him which they could then blame on Serbia and a pretense to start a war.
21 out of 29 found this helpful. Was this review helpful? Sign in to vote.
Permalink
10/10
The truth is the first victim of war
bspavlovic4 April 2019
Well made movie, is the first impression. The actors were well chosen for their roles, and they do a very good job. Decent job also from the technical standpoint, that is, decent job for a low budget movie. But there's a lot more to this movie: I don't know what on God's earth possessed the authors of the movie that shatters so many myths and uncovers so many truths, and that is, when the Serbs are concerned, an extremely rare occurrence. I know one thing: it required a lot of courage to make a movie like this. And who knows, maybe 100 years from now someone will tell the true story about bombing of Serbia and Montenegro in 1999...
21 out of 27 found this helpful. Was this review helpful? Sign in to vote.
Permalink
7/10
A solid historical drama that gives some food for thought
LarksTongue31 March 2020
I was pleasantly surprised with this movie. As a history geek I had this on my list for a while and finally watched it. It gives a great account of the tone and atmosphere in Sarajevo during the time. Fantastic costumes and authentic set pieces. There are not many useless scenes in the movie and it is paced very well. It does not waste your time. It has this great sense of impending doom, as if Austria-Hungary at the time was like a coke bottle with Mentos in it shaken up.

If you understand the historical context and the details of the event, this movie will captivate you. I find it disingenuous to rate movies based on historical accuracy as most history movies do not try to be 100% accurate. Despite this Sarajevo gives an incredibly detailed account of what happened but gives a nice spin on it making you wonder if what we know is the truth. It's the kind of movie that makes you re-educate yourself on what actually happened. It's not amazing but it is a solid 7/10 movie and not too long.

Frankly with a good history teacher giving context, this could be shown in classrooms.
6 out of 7 found this helpful. Was this review helpful? Sign in to vote.
Permalink
8/10
so tense, but is it real?
Hidingintheshadows25 January 2017
I agree with most of the first review, except that I highly recommend it. It could perhaps be argued that it qualifies as 'historical fiction', but then, so is very much of what actually passes for historical non-fiction-- perhaps better referred to as 'history massaged', after the fact. Not to encourage the so-called 'conspiracy theorists', but fact is that history is replete with examples of history being massaged before the fact. Whether you agree with the premise (I am still checking), fact is that it actually (to my mind, and tastes), is much more engaging than, say pretty much anything that Tom Cruise has done--because this, at least, has a very strong possibility of being not far from the truth.
28 out of 37 found this helpful. Was this review helpful? Sign in to vote.
Permalink
8/10
Well- mounted historical drama
tomchak16 March 2017
Warning: Spoilers
This dramatization of "the shot heard round the world," the assassination of the Archduke Ferdinand, turns the story into a police procedural with at its center an impeccably groomed detective who faces difficulties with the bosses, as is often true with the police procedural. This incorruptible outsider who rides a bike, not a carriage, and doesn't smoke, develops a theory of the assassination that doesn't entirely jibe with the historical reality, but which is very entertaining. Although ten young Serbs were stationed along the Archduque's path, Pfeffer, the hero, finds that they are actually tools of the German and Austrian military, who want to start a war with Serbia. You can imagine how well this goes over. I found myself skeptical, since I remember seeing the museum in Sarajevo glorifying Gavrilo Princip and the movement for Serbian independence. Nonetheless, the movie is beautifully made, with colorful costumes emerging from the shadows of all these conspiracy theories, beautiful horses, old buildings and lovely interiors. There is a romance between the Jewish Pfeffer and a beautiful married Serb heiress to make a change from assassination, torture, and execution. Recommended for lovers of historical costume dramas.
7 out of 9 found this helpful. Was this review helpful? Sign in to vote.
Permalink
10/10
Surprisingly accurate movie
sasha_ivans27 January 2019
Anyone who has done scientific historical research of the WWI era will really like this movie! Slower and less sensational than usual Hollywood junk, however factual and captivating!
11 out of 18 found this helpful. Was this review helpful? Sign in to vote.
Permalink
10/10
Realistic
rebelis5 February 2021
Even for some people that just know simple facts - it can looks like it is fictional, for people that read more about it - it's all of well known facts that Serbia was just sacrificed and that AU and Germany were planning a war.
2 out of 3 found this helpful. Was this review helpful? Sign in to vote.
Permalink
4/10
It was nothing!!
hondbert31 January 2017
On the positive side the movie had great costumes, interior and background scenese. On the other hand the story began okay, acting was good but halfway into the movie we get some conspiracy theory shoveled down our throat that feels like modern day leftist propaganda. What do I mean by that? Well the assassination on Archduke was a real conspiracy theory on it's own that has been proved by documents. The Serbian secret organization '' The Black Hand'' wanted the Archduke out of their way because he was very popular among minorities in the empire. He promised more independence and self control for those minorities when he would succeed the throne. If successful the Serbians within the empire would lose their dedication to be united with the Serbian home country in any possible future. Instead this movie propagates at the end that the Austro-Hungarian empire intentionally let the Archduke get assassinated by reducing his security and having coerced the driver by driving straight to Gavrilo Princip's hands. ( even tough in reality it was Ferdinand who suggested to drive back towards the hospital ) All so they and Germany would have a reason to go to war for financial gains. A suggestion is made that they needed Serbia to build the Baghdad-Berlin railroad, in order that oil could be transported from there. It sounds just as ridiculous as the tenacious conspiracy theory that Bush knew Al-Qaida would hit the Twin towers, and ordered the FBI to back down. All so he can declare war for oil profits a two years later. And to back up the veracity of their argument they have the characters say anti-semitic things to the detective who is a Jew converted to Christianity, just to make them extra evil. Yeah sure there were anti-semites back then and now, but come the Austrian officers corps consisted 40% out of Jews because they trusted them more than the countless ethnicities, so it wasn't that bad.
32 out of 71 found this helpful. Was this review helpful? Sign in to vote.
Permalink
9/10
Excellent!
nealhurwitz4 January 2019
Very engaging for the mature person. LOVELY TOO. Fine acting and strong script.
13 out of 16 found this helpful. Was this review helpful? Sign in to vote.
Permalink
8/10
Was the love story part of the movie true?
jimmyfuhrman5 February 2021
I thought this movie was quite gripping and very well made. Beautiful location shots also made it seem quite real... even the creeking sounds walking on the old floors, and opening and closing old doors made it sound really authentic. But I can't figure out how much truth there was in real life, to the love story portrayed in the movie. I didn't find much on the internet about the main character Leo Pfeffer... so I'm wondering did he really go easy in his report of the assassination to help his Serb girlfriend and her family, or was that all made up for the movie? I don't know... but if you have Netflix, where I saw this, I liked it a lot.
1 out of 1 found this helpful. Was this review helpful? Sign in to vote.
Permalink
8/10
Engaging and interesting
bolocholo21 December 2020
This is like Oliver Stone's JFK, but in another time and another place. It is a very engaging drama that explores an utterly interesting alternative view of who were the real master minds of the assassination of Archduke Franz Ferdinand that lead to the First World War. Highly recommended.
1 out of 1 found this helpful. Was this review helpful? Sign in to vote.
Permalink
10/10
Congratulations!
adamovicp6 April 2020
Nice to see real truth and real history from Austrian production, about Austrian and World history.
4 out of 6 found this helpful. Was this review helpful? Sign in to vote.
Permalink
An error has occured. Please try again.
Sours: https://www.imdb.com/title/tt3691446/reviews
Movie true it sarajevo is
Sarajevo (2014 film)
Sarajevo
Written by

Martin Ambrosch
Kurt Mündl

Directed by
Running time
98 minutes
Original release

April 28, 2014 (2014-04-28) (Germany)
Sarajevo is a 2014 German-Austrian biographical television film that depicts the assassination of Archduke Franz Ferdinand of Austria.[1]
Plot[edit]
On 28 June 1914, the Austro-Hungarianheir presumptive Archduke Franz Ferdinand of Austria-Este and his wife Sophie, Duchess of Hohenberg are travelling through Sarajevo on the 525th anniversary of the Battle of Kosovo. As a result of the first attack on the Archduke's life, the Austrian examining magistrate Leo Pfeffer is given the task of capturing the person responsible for the attack. Whilst interrogating the assassin, Pfeffer finds out there has been a second attack on the Archduke and his spouse, in which both are killed. Bosnian Serb assassin Gavrilo Princip is then arrested for his part in the second attack. The magistrate learns that only 36 policemen had been available for patrolling the route the Archduke was travelling on. And after the first attack, the convoy headed towards the hospital, but an apparent false turn led to the second attack, where the second attacker was located. All of this causes doubts in Pfeffer's mind. Whilst being tortured, one of the perpetrator's confesses, and then evidence and witnesses disappear. In the process of his investigations, Pfeffer encounters further inconsistencies, but is forced by his superiors to state the assassination as a conspiracy by Serbia. As Pfeffer turns in his final report to close the film, it is accepted by his superior apathetically, as Austro-Hungarian politicians and military have already decided the assassination of the Archduke would be used as a pretext for an attack on Serbia.
Cast[edit]
Production[edit]
The film is a German-Austrian cooperation between German television channel ZDF and Austrian channel ORF.[2] It was commissioned as part of the 100th anniversary of the start of the First World War.
Awards and nominations[edit]
The film received the following awards and nominations:
Baden-Baden TV Film Festival 2014

3Sat Zuschauerpreis: Andreas Prochaska

German Television Academy Award 2014

Best Leading Actor: Florian Teichmeister
Best Script: Martin Ambrosch
Best Casting: Nicole Schmied

Jupiter Award 2015

Best German TV Actor: Heino Ferch
Reviews[edit]
" An oppressive storyline" - TV Spielfilm[3]
"The ZDF / ORF co-production defies the assassination attempt of Sarajevo, whose sequence and its consequences are generally known, yet still of value compared to a documentary on the topic" - tittelbach.tv [2]
The Hollywood Reporter called it a "handsome-looking and well-acted feature"[4]
References[edit]
External links[edit]
Sours: https://en.wikipedia.org/wiki/Sarajevo_(2014_film)
Sarajevo UNESCO City of Film
A Century Ago In Sarajevo: A Plot, A Farce And A Fateful Shot
The Latin Bridge in Sarajevo ends at the street corner where Serbian nationalist Gavrilo Princip assassinated Archduke Franz Ferdinand and his wife, Sophie, on June 28, 1914. Elvis Barukcic/AFP/Getty Images hide caption
toggle caption
Elvis Barukcic/AFP/Getty Images
The Latin Bridge in Sarajevo ends at the street corner where Serbian nationalist Gavrilo Princip assassinated Archduke Franz Ferdinand and his wife, Sophie, on June 28, 1914.
Elvis Barukcic/AFP/Getty Images
The shot that killed Archduke Franz Ferdinand of Austria-Hungary was fired a hundred years ago this weekend.
The assassination in Sarajevo, on June 28, 1914, triggered World War I and changed the course of the 20th century. The consequences of that act were devastating. But the beginning of the story sounds almost like a farce — complete with bad aim, botched poisoning and a wrong turn on the road.
Today, a museum marks the spot where the fateful assassination that sparked World War I occurred. Ari Shapiro/NPR hide caption
toggle caption
Ari Shapiro/NPR
Today, a museum marks the spot where the fateful assassination that sparked World War I occurred.
Ari Shapiro/NPR
Today, in the capital of Bosnia-Herzegovina, you don't have to hunt around for the spot where it all took place. A big purple banner announces it in white capital letters: "The street corner that started the 20th century."
People take photos as streetcars rumble by. And according to Dr. James Lyon, an expert in Balkan history, the street would have looked almost identical a hundred years ago — it just would have had a few more trees.
A Route Lined With Flags, Fans ... And Assassins
The events of the archduke's assassination make for an unlikely story at every turn. It starts with the almost total lack of security — at the time, Sarajevo had a police force of 200.
"Approximately half or slightly less than half of the police force had turned out that day to provide security for the visit of the crown prince of the entire empire," Lyon says. "And the army was not turned out at all."
"The official reason was that the army had been out on maneuvers for the previous two days," he explains. "Their uniforms were muddy and dirty, and they were not presentable."
Also, the people in charge of the archduke's visit decided that it was a good idea to publish the motorcade route in advance. So the path was crowded with people. Bunting, flags and brightly colored carpets hung out the windows — and the would-be assassins knew exactly where to stand.
There were seven of them along the parade route, carrying bombs and guns. Most chickened out altogether.
This image, captured by amateur photographer Milos Oberajge on June 28, 1914, was once believed to show Sarajevo police arresting successful assassin Gavrilo Princip. It's now thought to show the arrest of failed co-conspirator Nedeljko Cabrinovic. Topical Press Agency/Getty Images hide caption
toggle caption
Topical Press Agency/Getty Images
This image, captured by amateur photographer Milos Oberajge on June 28, 1914, was once believed to show Sarajevo police arresting successful assassin Gavrilo Princip. It's now thought to show the arrest of failed co-conspirator Nedeljko Cabrinovic.
Topical Press Agency/Getty Images
Nedeljko Cabrinovic was one exception. He threw a bomb and missed, wounding an official in the motorcade behind the archduke.
Franz Ferdinand ordered the driver to stop. He got out and walked back to inspect the damage and the wounded people.
Today, if something like that happened, the vehicles would race away from the scene as fast as they could, Lyon says. But not in 1914: "This was European nobility at the turn of the century."
Meanwhile Cabrinovic, who threw the bomb, swallowed some poison and jumped into the river below.
At that time the river would have been about 6 inches deep, 15 feet below the level of the road. Cabrinovic sprained his ankles and was unable to move.
The poison didn't work, either — it just made him sick.
The consequences of this day are hard to overstate: The events triggered a global war in which tens of millions of people died. But when you look at the assassination on its own, it seems almost farcical.
"It would be a comic tragedy of errors," Lyon says, "and it would have made for a good Peter Sellers film."
After Cabrinovic's failed assassination attempt, Franz Ferdinand gave a speech at Sarajevo's City Hall. Ari Shapiro/NPR hide caption
toggle caption
Ari Shapiro/NPR
After Cabrinovic's failed assassination attempt, Franz Ferdinand gave a speech at Sarajevo's City Hall.
Ari Shapiro/NPR
The Shot Heard Round The World
The furious archduke arrived at City Hall, where the mayor of Sarajevo delivered some totally inappropriate remarks that were written before the assassination attempt.
The archduke snapped, "What kind of welcome is this? I'm being met by bombs!" Then he wiped the blood off his prepared speech and addressed the crowd.
Afterward, the heir to the Austro-Hungarian throne got back into his motorcade with his wife, Sophie. They had decided to visit the hospital to see the people who were wounded in the bomb attack.
But no one told the driver.
At that fateful intersection, the car was supposed to go straight — but it turned right. A general in the motorcade shouted, "You're going the wrong way!"
And the driver stopped the car ... right in front of assassin number seven.
The Austro-Hungarian archduke and his wife, Sophie, board a car just prior to his assassination in Sarajevo. AP hide caption
toggle caption
AP
The Austro-Hungarian archduke and his wife, Sophie, board a car just prior to his assassination in Sarajevo.
AP
Gavrilo Princip, who had missed his chance the first time, was standing on the sidewalk 4 feet away from the car — at the only place on the route where the car stopped.
Princip stepped forward and fired two shots. One of them hit Sophie, and the other hit the archduke. Both shots were fatal.
As they lay dying in the car, Franz Ferdinand pleaded with his wife, "Stay alive, Sophie, for the sake of the children."
Seven Assassins — None A 007
The term "assassins" calls to mind 007 or Mission Impossible — dashing Hollywood archetypes.
But in the photos at the museum on the corner, the would-be killers hardly look dashing. They're dirty, sickly, skinny.
"Two of the seven people lying in wait were students," Lyon says. "The other five were professional revolutionaries, people who were unemployed or people who were agitating for national causes."
They all seem to have had slightly different motivations — Serbian nationalists, anti-monarchists. But Lyon says they never intended to start a global war.
By the time the assassins' trial began, World War I had already broken out.
"Each and every one of them said at the trial, and later said during their imprisonment, that had they known that such a horrendous war would ensue, they would never have taken part in the activities of June 28," Lyon says.
Some of the conspirators were executed. Others died in prison. All but one are now buried just outside Sarajevo's old city, next to a highway overpass.
Earlier this week, the gravesite had one dead rose.
Sours: https://www.npr.org/2014/06/27/325516359/a-century-ago-in-sarajevo-a-plot-a-farce-and-a-fateful-shot
Now discussing:
The very interesting film Sarajevo that has recently been added to Netflix, an Austrian feature about the assassination of Archduke Franz Ferdinand, has a Jewish angle to it, and I recommend seeing it .
The murder of the Archduke, who was the heir presumptive of the Austro-Hungarian throne in Sarajevo, the capital of the empire's Bosnia and Herzegovina province, took place on June 28, 1914 and triggered the events that erupted into World War I a month later. Members of the Serbian extremist group "Black Hand" are believed to have carried out the fateful act that changed the world.
Similiar to Oliver Stone's seminal film JFK, Sarajevo's director and writer put forth a fascinating counter-narrative to the official version of events as to why the archduke was shot, one I have never encountered. . Immediately after Ferdinand's slaying the authorities task the investigation of the crime to examining magistrate Dr. Leo Pfeffer ( a Jew who converted to Protestantism, like so many Jews of his time, who converted in order to hopefully escape antisemitism and unblock impediments to their career advancement. As an aside, the famed father of Zionism himself considered converting) . In the course of his investigation, Pfeffer, like New Orleans District Attorney Jim Garrison in JFK, uncovers disturbing evidence which point to a conspiracy.
As in the JFK case, the film shows there were irregularities with the archduke's motorcade and the security for the motorcade's passage through the streets of Sarajevo's is particularly lax. The parade route is also revealed in advance in the press, making it particularly easy to knock off Archduke Ferdinand.A ring of Serbian co-conspirators is implicated in the archduke's murder. However Pfeffer is pressured by higher-up Austro-Hungarian politicians, police and military men to quickly sign a bogus report that claims the government of Serbia backed the Black Hand assassins. But Pfeffer isn't buying it, and believes it is a pretext to blame Serbia's government and start a war for reasons that the film outlines.
There is a scene in which Pfeffer is speaking to the prisoner doctor, who suggests that Pfeffer's done well for himself in that he as "a Jew" is being " allowed to solve the murder of the heir to the throne." When Pfeffer says "I'm a baptized protestant," the doctor responds, "You all are-you're still Jews." When Pfeffer refuses to sign the the concocted report, his ancestry is again thrown back at him by anti-Semitic law enforcement officials. Levels of antisemitism were very high in Austria at the time, and this film highlights this very well.
Sarajevo is a good a political thriller, that examines most importantly not only who assasinated the Archduke but why. The podding, determined Pfeffer pursues the truth, uncovering the likely hand of Austro-Hungarian and German military intelligence services, who appear to have had reason to kill the Archduke. The film suggests that the economic/political motive behind the killing was the development of a train route from Berlin to oil rich Bagdad. Serbia was the only ethnic area that would be against this train's passage, and thus Austria and German power elites wanted to cause their governments to declare war on Serbia , thereby ensuring Serbia would be unable to stop the development of the Berlin to Bagdad train route. In order to ensure war would be declared on Serbia, the report had ot find that the assassination was caused by the support of the Serbin government of the Black Hand.
According to the film's conspiracy theory, the liberal-minded archduke wanted to grant the empire's ethnic groups greater autonomy which would have resulted in the Serbs being able to block the passage of the Bagdad to Berlin trade routed, so reactionary forces eliminated him before he could ascend to the throne. The orchestrated death provided the pretext that Austro-Hungarian and German hawks needed to declare war on Serbia. I found the anti-imperial conspiracy, which proports to be historically based, very compelling, making this well-acted, well-made film, with vivid cinematography , very worthwhile to watch.
Sarajevo
Directed by Andreas Prochaska
2014, Austria/Germany, 2 hours
Sours: https://www.winnipegjewishreview.com/article_detail.cfm?id=5471&sec=2
2692
2693
2694
2695
2696