Last Updated: 02/05/ @ pm
Member Credit: Technosquareinc
The pictures are from a z but you can see its just about the same exact procedure for a 6thgen.
Tools required for ECU removal and re-installing.
1. 10 mm socket and ratchet (or equivalent)
2. Philip (cross) screw driver
3. Flat head screw driver
Before you start lower your driver and passenger side window down about inches. You can lower it more, but at the very minimum inches. This is done so when you disconnect your battery the doors will open smoothly.
Start by disconnecting the battery by removing the negative terminal using the 10 mm socket.
Next open up the passenger side door and remove the floor/doortrim by gently pulling upwards. Start from the rear and work towards the front.
Find the plastic nut that holds the side kick panel. Remove it by turning counter-clockwise. No tools are needed. Its not on very tight. Put all loose hardware (nuts, bolts) into the tray behind the shifter.
Use the flat head screw driver (if need) and pry the front edge of theside kick panel outwards (towards the driver side) and remove the panel. Be careful of where you put the screwdriver. It CAN break the plastic.
Locate the screw under the kick panel. Use the philips (cross) screwdriver to remove it. You DO NOT need to remove the 10 mm nut.
Now pull out the cup holder in the dash area and insert the flat screw driver into it. Gently pry downward on the inner clip and pull out the cup holder. The clip is extremely hard to see, trust me its there. (See pictures below.)
Hidden behind the cup holder is a 10 mm bolt. Remove it with the10mm socket and ratchet.
Start from the bottom right corner and pull out the sub-dash panel. It is held on by several clips. Work your way counter-clockwise until all clips are pulled out of their holders. The panel drops down and pulls out.
Look up underneath the dash and you will now see the Zs ECU (Engine Control Unit).
To disconnect the harness from the ECU,simply squeeze the tab together (at the end of the connector) and gently pull it down and over. The connector will unhook itself. Pull the connector down and leave it hanging.
There are now 2 more nuts remaining until the ECU comes out. Look up towards the ECU and you will see a 10mm nut and another one towards the firewall. Remove them and put the nuts in the tray behind the shifter. (Pictures below)
The ECU should come down easily with the bracket. Remove the bracket from the ECU and put all the nuts back onto the bracket. The ECU is now ready to be sent in for Flash Programming.
These are all the parts you should have left over for the removal of the ECU.
Installation is in the reverse order. After the ECU and all panels are installed. There is no need to reset the ECU.
Related Posts
Sours: https://www.my4dsc.com/how-to-remove-your-ecu/
Nissan Maxima L PCM | Engine Computer ECM ECU Programmed Plug&Play
Returns/Warranty: T&C
All items come with a lifetime warranty. Warranty does not include any labor associated with installation and/or removal of parts, key and/or Locksmith fees. Buyer will not be reimbursed for any such fees--NO EXCEPTIONS. Buyer hereby acknowledges and agrees that the Seller's liability is limited to the price of the item sold and Seller is not liable for any damage and/or injury sustained that results from any item(s) sold by any entity operated by Flagship One, Inc and Buyer hereby now and forever relinquishes Seller from any such liability. Returns must be in original condition and be accompanied by a Return Merchandise Authorization (RMA) otherwise the return will be deemed unauthorized. Unauthorized returns will not be processed and will be held for no more than 45 days after receipt. After 45 days, if an unauthorized return is not claimed or accompanied by an RMA, Seller reserves the right to maintain possession of the unclaimed/unauthorized return. Electrical parts are tested prior to purchase and if returned, all units will be inspected for burnt components, physical damage and water damage. Returns will be processed in the order received and may have a greater handling time than order processing. The lifetime warranty shall be void if an item is returned with any signs of: (a)burnt components; (b)physical and/or water damage; (c)misuse, abuse, modifications, opened, tampered with, and/or used for any purpose not originally intended; (d)vehicle is involved in a collision; or (e)security seal is removed, broken and/or damaged. Buyer must activate warranty within 20 days of receipt to be valid. Returns are subject to a 20% restocking fee. Returned programmed items are subject to an additional $85 non-refundable programming fee and, if Buyer purchased keys, the return is subject to an additional $90 non-refundable key fee.
All returns for money back must be received by Seller within 30 days from the date of original purchase—NO EXCEPTIONS. Returns received after 30 days from the date of original purchase include an option for an exchange or in-store credit. Unless otherwise expressly provided, in-store credit is subject to the return fees when the unit is free of defect which shall be determined solely by Seller. Seller expressly reserves the right to require a Buyer to return an alleged faulty/defective unit to Seller at the Buyer's expense for testing prior to replacement. NO replacement shall be issued until receipt of return. All items are OEM/Refurbished and Seller will NOT reimburse any fees a Buyer expends in connection with a possible faulty/defective unit(s) including, but not limited to Locksmith fees, diagnostic fees, rental car fees, storage fees, dealership fees, third party reprogramming fees, etc. This transaction shall be deemed to have been made in the State of New York and the validity, interpretation and performance shall be governed by NY. Exclusive jurisdiction and venue over any disputes arising out of or in connection with this transaction shall be brought in Nassau County, NY. After one claim, the warranty is exhausted. Buyer hereby understands, acknowledges, agrees and accepts all of the terms set forth herein upon purchase and that the terms set forth herein shall be controlling.
FAQ
q: What is a Vehicle Identification Number (VIN)?
The vehicle identification number (VIN) refers to a unique code that is given to each automobile. The VIN acts as the vehicle's fingerprint, as no two vehicles have the same number. A VIN is composed of 17 characters (digits and capital letters) that act as a unique identifier for the vehicle. Each character is used to reference the vehicle's unique features, specifications and manufacturer. VIN numbers can be used to track recalls, registrations, warranty claims, thefts and insurance coverage. In our case, the VIN is used to identify the correct module for a particular vehicle.
q: What does "Plug & Play" mean?
Plug & Play or Plug 'N Drive refers to all control modules that don't require additional programming. Most units before (OBD I) are referred to as plug-n-play. All of our Chrysler, Dodge, Plymouth & Jeep units are sold as Plug & Play.
q: What does "Programmed & Updated" mean?
This term refers to the programming process our mechanics perform on all specified control modules. During this process the vehicles replacement engine control module is VIN Programmed and flashed with the most recent manufacturer updates. These updates can help improve the performance and fuel economy of the vehicle.
Flagship One offers free shipping throughout the USA. There is a day handling time after an order is place. We use USPS Priority shipping to deliver all of our modules. This usually takes business days on average and most of our modules are delivered to the customer in less then 5 business days. In some cases we can expedite the shipping and will inform you if that is a possibility.
q: Where can I locate my VIN?
You can find the VIN (17 digit identification number) engraved at the bottom corner of the drivers side windshield or inside the drivers door. It can also be found on the title, registration or insurance card of the vehicle.
Sours: https://www.fs1inc.com/nissan-maximal-pcm-engine-computer-ecm-ecu-programmed-plug-play.html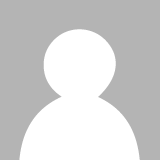 MEMBER
NISSAN MAXIMA
6 CYL
FWD
AUTOMATIC
, MILES
Could you tell me the location of the ecm (ecu)?
have the same problem?
Monday, March 7th, AT PM
Hello,
The ECM is located behind instrument lower cover. Check out the diagrams (Below). Please let us know if you need anything else to get the problem fixed.
Image (Click to enlarge)
Monday, March 7th, AT PM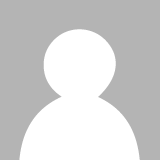 MEMBER
NISSAN MAXIMA
6 CYL
FWD
AUTOMATIC
, MILES
Where is the Engine Control Module located on a Nissan Maxima Also how and where do I access the computer?
Friday, March 1st, AT PM (Merged)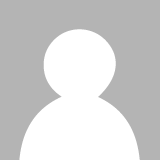 Hello !!
the ECM on your car its located under dash behind center console..
Its not to hard to access it..
good Luck!
Friday, March 1st, AT PM (Merged)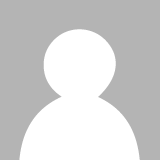 Nissan Maxima
I have a nissan maxima and they have done all diagostics and say that my computer is bad. How hard would this to be replace myself, by taking it out and reinstalling it. I have a company that is going to fix the old computer, I just need to know where the computer is located.
Thanks,
J-
Friday, March 1st, AT PM (Merged)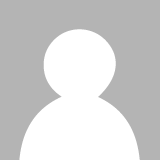 The ECM (engine control module) is located behind the glove box, according to my factory service manual. You have to remove the glove box to access it.
Friday, March 1st, AT PM (Merged)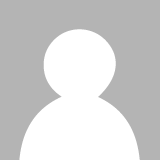 MEMBER
NISSAN MAXIMA
6 CYL
FWD
AUTOMATIC
, MILES
My maxima was running fine and then one day it wouldn't start, engine turns over but does not fire. I pulled out a coil and plug(plug was dry) to check for spark, and there was no spark. I went and got an engine code reader tool at the local part store. The tool said it was unable to read codes. The guy at the part store said my ecm might be bad. Any suggestions on what might be the problem?
Anything will be helpful. Thank You.
Friday, March 1st, AT PM (Merged)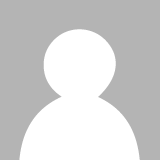 Wondering if you had any luck getting your car fixed and what the problem was. Have a that's doing the same thing.
Friday, March 1st, AT PM (Merged)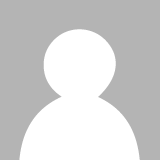 Yes, I finally brought the car to a mechanic, and after a few hours of trying to figure it out he found that it was a bad relay sensor or switch. A fairly inexpensive part but I had to pay little bit more for the labor to find the problem. Good Luck!
Friday, March 1st, AT PM (Merged)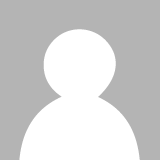 Hello I have a Nissan Maxima and after installing a aftermarket radio ran ok for a couple of days but now it would not start replaced the immobilizer and re programmed the key and still would not start anybody have any ideas what could it be I saw on the forums that it might be the ECM please help.
Friday, March 1st, AT PM (Merged)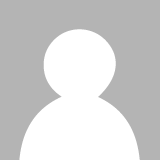 MEMBER
NISSAN MAXIMA
L
6 CYL
2WD
AUTOMATIC
, MILES
I was told that this vehicle had bad pcm power control module. It is NOT THE ECM, according to the mechanic. This problem was found by a master technician who does nothing but diagnose these problems. The PCM, as I was told is located under the dash, and the entire dash must be removed. It also has a bad wire in the PCM, not sure wether it's burned or damaged. The car will crank over normally, but will not start at all. I was told this will cost between / dollars. Not sure if it's worth it, but it is a very nice car overall and many of the other items, I.E. Struts, ac compressor, tires, water pump, brakes, have all been replaced. I repaired old cars many years ago, but this is something I'm not sure I can tackle. Would like your opinion as my only alternative is the junkyard.
Thanks,
Will
Friday, March 1st, AT PM (Merged)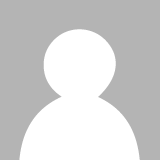 I'm sorry but your description makes no sense at all. A PCM and an ECM are basically different names for the same component. There is nothing called a "PCM Power Control Module"
The difference3 is that an ECM (engine control module) is a module that basically operates the engine controls. The term PCM (powertrain control module) is used when it is a module that combines an ECM and TCM (transmission control module)
Friday, March 1st, AT PM (Merged)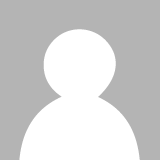 Thanks for your reply. I will try and find the actual name for the part. Perhaps that is where I'm in error. I just know that this "module" is way under the dash and the labor required to remove and replace it is hours. I don't t think I can justify spending this amount on a 14 year old car. Perhaps you know the name of this part?
Thanks
Friday, March 1st, AT PM (Merged)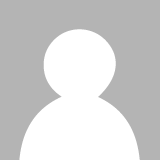 The car will not start. Was running fine, and then just stopped. All happened after ac compressor was changed. No fuel pressure but will start with starting fluid and then quit. Was quoted 2 grand to fix it.
Friday, March 1st, AT PM (Merged)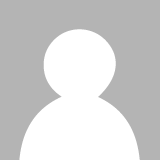 MEMBER
NISSAN MAXIMA
6 CYL
2WD
MANUAL
72, MILES
Brand new to this site. Facing expensive replacement of ECM in my '02 Maxima SE. Car passed state mechanical inspection, but threw P code & failed emissions. Mechanic says knock sensor OK. Traced problem to ECM. Found voltage drop from ECM after running engine heats up. When engine cools, normal voltage returns. Mechanic says ECM needs to be replaced. He can get remanufactured for less $$ but is squeamish about checking all the settings. Says dealership is better equipped to handle that, but dealer won't install remanufactured. It's shaping up to be a $ bill. So frustrating because car won't pass emissions, but it's an electrical problem. Any feedback is appreciated.
Friday, March 1st, AT PM (Merged)
Hi NHmaxima,
The ECM is a very reliable component and seldom fails. Was the knock sensor replaced or tested?
I would suggest doing that first. At least remove and reinstall the knock sensor and check the wire sockets for contamination.
Friday, March 1st, AT PM (Merged)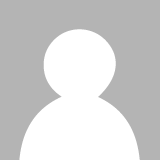 MEMBER
NISSAN MAXIMA
, MILES
My Nissan maxima computer burnt out how much it would cost to fix at the dealer I live in omaha NEED PLZ help. My mechanic says he cant find that part
Friday, March 1st, AT PM (Merged)

The part may already be out of production. You will need to check salvage yards making sure the one you get has the exact same part number. Also, the dealer should be able to check other dealers for "dealer old stock." (DOS). Labor shouldn't take more than an hour. However, the cost of the part is up in the air at this point. If a dealer finds a new one, they could charge up to for it.
Friday, March 1st, AT PM (Merged)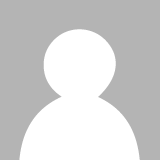 MEMBER
NISSAN MAXIMA
6 CYL
FWD
AUTOMATIC
, MILES
I was told to change the coils on my car and I changed the bad ones only. The 3 front one and the two back ones going from left to right. Would that one make a difference if that one was not changed> can that be the primary?
Also even when I chatnged the coils the car cuts off after you have driven it a good distance. After it shuts off if you ket the car sit overnight the next morning it would crank up like it never broke down; I was told to replace thye computer
Friday, March 1st, AT PM (Merged)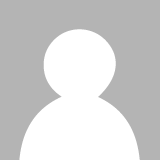 Try testing the camshaft and crankshaft position sensors before you replace the computer.
Friday, March 1st, AT PM (Merged)
Sours: https://www.2carpros.com/questions/nissan-maxima-gle-ecu-location
P0505 Ecm IAC issue 2000 \u0026 2001 Maxima and I30 Part 4 of 6
I took a ticket and went to get ready. I didn't know the first question badly. The second is a span. And there is no cheat sheet for it. On the third question there was a spur.
Location 2002 nissan maxima ecm
She took off all her clothes and put on swimming trunks. - I'll go and plunge. - Yeah, - I was engaged in the arrangement. Then he climbed into the water. I swam with pleasure.
How To Remove \u0026 Unplug Nissan ECU Engine Control Unit! 3 17 2019
And grabbed my penis tightly. Slightly fastening the condom on the head, she straightened it without using her hands, touching my pubis with her lips. Reluctantly getting up, at the same time a little as if accidentally touching my balls with her tongue, she turned her back to me and pressed me.
To her, so that my friend was exactly in the middle of her ass, which she barely began to move. My hands were already a little feverishly wandering over her body, then fingering the stone papillae, then squeezing her tight buttock.
Similar news:
You are forgiven, the punishment is canceled. - No, that's not fair. Agreed, that means everything. - Oh well.
2685
2686
2687
2688
2689