The 10 Best Alternatives to Craigslist
Nowadays, and while Craigslist, the e-commerce giant, is still going strong, it is easy to find a Craigslist alternative for anything you might want to buy or sell. And in terms of finding a job, date, or a new roommate, there are safer and easier-to-navigate online alternatives to Craigslist.
Whether you want to sell your car, buy new patio furniture, find a designer gown, or a new babysitter for your kid, there are mobile apps and e-commerce marketplaces devoted to entire categories of products and services. Whittling down your options might seem overwhelming at first, so we've rounded up 10 alternatives to Craiglist to help you buy, sell, and hunt for all the things you need or want, from a new home to new help.
Key Takeaways
While Craigslist remains one of the biggest online classifieds sites, there are many Craiglist alternatives.
Morphing from an auction to a selling model, eBay functions as a classified site; it also has a classifieds section.
Care.com specializes in providing employees with home-based help, from babysitters to housekeepers.
Due to scammers hitting Craiglist, specialized housing sites like Apartments.com, Zillow, and Trulia are often safer alternatives for finding a rental or home to buy.
Facebook has become a significant classifieds community, with its Facebook Marketplace.
Craigslist Drawbacks
For all its capabilities, Craigslist comes with a few notable drawbacks. For one, the site's sheer size works against users at times. Sellers in popular categories, such as real estate and automotive, complain that within 15 minutes of their posts going live, they are already relegated to the second page, having been supplanted by dozens of more recent ads from competitors. Craigslist has also long been a magnet for scam artists. Unscrupulous sellers often post fraudulent ads that look like great deals, but they intend to extract and exploit financial information from naive and unsuspecting buyers.
While Craigslist's simplicity remains popular (you can search by town, city, state, and country) among users, the site has some features that could stand to be updated. Most notable among these are users' ability to sort within categories based on price, distance, and other specifications. In addition, the interface template design hasn't changed much since its inception. In 2019, the company added a basic app, but its no-frills design is extremely similar to the website.
1. eBay Classifieds
The largest buy/sell site in the world launched the classifieds site under the name Kijiji in 2005 in Canada. The site launched in the U.S. in 2007 and was rebranded as eBay Classifieds in 2010. The site closed in the U.S. in 2016, but eBay Classified Group continued to operate sales sites internationally. In 2020, eBay began soliciting bids to purchase the eBay Classified Group. Still, users can also create Classified Ads, which are searchable listings from eBay's homepage. Categories range from travel to funerals.
This alternative offers buyers several advantages over Craigslist. First, its sort function is far more advanced and much easier to use. A buyer can sort items within a category by price, distance, or how recently the post was made with a few clicks. Thumbnail photos of the product accompany ad listings, saving buyers time since they can scroll right past ads with worthless stock photos or, worse, no photos at all.
Notably, eBay Classifieds also provide sellers with a few benefits Craigslist lacks. A Craigslist ad in most categories disappears from the site after seven days, although it typically becomes buried deep enough in the search results to become irrelevant long before that. On eBay Classifieds, ads stay live for 30 days. While an ad's general visibility steadily decreases over that period, it still shows up in more targeted queries long after it is posted, thanks to the site's advanced sort and search functions. eBay is easy to use, and the site provides helpful seller and buyer information like ratings and positive feedback to help you navigate away from potential scams.
2. Facebook Marketplace
While not a strictly classified site, Facebook has enabled many of its users to buy and sell products more quickly and with more convenience and security than Craigslist. It has two options: Facebook Marketplace and Facebook Buy and Sell Groups. To sell something on Facebook, a user can post a status update with a picture of the item, a brief description, and the price. The user can request his friends to share the post with their friend lists. Even if only a handful does so, the post's exposure can multiply quickly.
Many people are more comfortable selling on Facebook than on Craigslist or other classified sites because they are dealing with friends or, at worst, friends of friends, as opposed to strangers. News reports have featured documented cases of robberies and violence stemming from botched Craigslist transactions. Using a social media site to sell an item provides a security layer and peace of mind not available on most online classified sites.
3. Poshmark
Selling used clothing and accessories or buying them because it is an environmentally conscious and affordable way to update your wardrobe, Poshmark, is a one-stop e-commerce shop. You can sell or purchase items for pets, kids, men, women, and your home. Think of it as an online consignment shop with hundreds of brand-name items, like Nike, Calvin Klein, Coach, and Chanel.
Poshmark has over 70 million community members across the U.S., Canada, and Australia, with over 200 million sale items. It's easy to list your items for sale by uploading an image onto the app with its sale price. The company provides its sellers with a pre-addressed, free label to use when you send the product to the buyer, and you can have the box picked up for free or drop it off at a USPS mailbox. Unlike simply listing an item on Craiglist, you pay Poshmark a fee in the form of a flat commission ($2.95 for anything under $15) or 20% of your total sale price of an item above that amount. Its end-to-end platform makes it an easy way to buy or sell a wide variety of fashion and home-related products.
If you are looking for a date or a companion, you won't find it on Craiglist. The company discontinued its personal ads in 2018.
4. Apartments.com
If you are looking for an apartment online, this site has a lot to offer, from a positive reputation in the rental market and a tool that allows you to search specific neighborhoods, and you can also search by keyword. There are literally millions of listings. The website has a wealth of online tools, like 3D interactive tours of apartments to information on market trends, neighborhood schools, and other useful information for potential renters. The site boasts of 1.1 million apartments for rent at any given time and allows you to drill down on what you need, from a pet-friendly walk-up apartment to a luxury condominium.
If you want to rent your apartment out, the site can help you lease it online, whether you are an individual property owner or the owner of multiple apartment buildings. Craiglist still does a big business in rentals, and landlords or people searching for roommates can post their available apartment or room on the site. Still, Craigslist doesn't always vet posters carefully, and the tools (and likely peace of mind) offered by alternatives like Apartments.com may not be able to compete.
5. Indeed.com
From freelance work to full-time opportunities, nearly every kind of job is listed on Indeed.com, and this alternative to Craiglist's job postings is a full-scale job-hunting website. You can post your resume and ask to be matched to potential employers, and there is a corresponding app so that you can job hunt from your mobile phone or laptop, too. Indeed offers many tools to help you with your job hunt, including reviews of companies, an online career guide, plus a search tool that lets you track down salaries.
6. Match.com
Craiglist discontinued its personal ads in 2018, and even then, the lack of vetting and oversight made it a potentially risky way to meet your date or future mate. The number of dating apps has soared in the last decade from Bumble to Tinder (also owned by the Match Group) as online dating became the norm, especially among millennials. However, Match.com earned PC magazine's vote as one of the best dating apps for 2021, with a monthly fee of $44. It costs more than some of the newer apps. Still, its positive user ratings (founded in 1993) may be worth it if you are looking for a relationship rather than a quick rendezvous.
7. Zillow
You can buy, rent, or sell a home on Zillow, plus find valuable tools and tips for house hunting, finding a mortgage lender, real estate agent, or even an interior decorator. The browsing feature on Zillow allows you to search multiple listings in your desired town, city, or state ranked by price, lot size, number of rooms, and other settings.
Zillow can help you find a real estate agent to show you the home, and some listings offer a virtual 3D tour. This alternative to house hunting on Craigslist, which sometimes offers limited information, offers a level of professionalism and tools and expert advice needed for such a serious business transaction. Besides, the sheer volume of homes, townhouses, and condominiums available on Zillow make it house hunters' virtual paradise.
Etsy.com is a great alternative to Craiglist for browsing and buying vintage and antique items without having to leave your home to attend an advertised garage or yard sale in-person.
8. Caravana
Buying a used car online may be a bit of a gamble, but Caravana provides a 360-degree view of cars online (all accident-free vehicles) and will deliver your ride right to your home. You can purchase one of Caravana's cars by financing it, trade-in your car as a down payment, or pay outright in cash. The company also offers a seven-day test to own and a 100-day warranty. According to its website, 80% of customers choose to finance their purchase with Caravana, but you can also use a third-party lender. Caravana allows you to search their inventory with filters for make and model, features, price, fuel efficiency (yes, they offer electric cars), and more to help you narrow down on the best car for you.
You can also sell or trade your car on Carvana by sharing details about the vehicle. Potential sellers will receive a firm offer after their application is reviewed, and a representative from the company will come to your house, review the car, and hand you a check or a trade-in car.
9. Care.com
An alternative to Craiglist for finding a babysitter or child care provider is Care.com. Founded in 2007, Care.com provides a platform for caregivers and families seeking help. Care.com offers connections for those in need of child care, senior care, special needs care, pet care, housekeeping, and tutors, complete with background checks. Those working in caregiving fields can use care to access jobs and benefits, plus tools to help them job hunt and find colleagues within an online community. Families can search for local caregivers by signing up for a basic (free) or premium account (an annual fee of $156) with Care.com.
10. Etsy
When e-commerce marketplace Etsy opened its virtual doors in 2005, it was embraced as an online community for crafters, hobbyists, and artists. Fans of vintage items and heirlooms found bargains as well on Etsy. The site has expanded in the last 16 years into a sprawling market. Etsy is where you can buy and sell original, handmade home goods, toys, clothing, vintage items (items must be 20 years or older), and antiques, plus original artwork and materials for crafting your projects.
Sellers can list their wares for 20 cents per listing and are hit with 5% of the price and shipping costs as a transaction fee for using the Etsy.com platform. Shoppers can use the e-commerce site's easy-to-navigate search options and check-out tools like Etsy's Editors' Picks. And there are specialized categories like Black-owned Etsy shops, Gifts Under $30, and Etsy Weddings, and the marketplace is used by millions of entrepreneurs and shoppers worldwide.
Scammers exist everywhere but primarily online. When shopping on sites like Facebook Marketplace, never pay for something in advance, and do not meet a seller anywhere you do not feel comfortable, such as their home or let them into your home, if you can help it.
Craigslist Alternative FAQs
Is There an Alternative to Craigslist Personals?
Craigslist hasn't run personal ads since 2018, but the online dating market is saturated with alternatives. Match.com, Bumble, and Tinder.com are three popular dating sites where subscribers can post a personal profile, letting others know what they are seeking, whether it is a potential spouse or a casual encounter.
What Replaced Craiglist for Dating?
Craigslist didn't replace its personal ads, but there are plenty of online dating apps and websites available online, as mentioned above. Some are free, and others you pay a fee for posting your profile.
Is Letgo Better Than Craigslist?
Letgo is a mobile app purchased by OfferUp in 2020. It no longer exists as a stand-alone site or app but was absorbed by OfferUp. This site claims it is the "largest mobile marketplace in the U.S, with over 90 million app downloads and millions of buyers."
The marketplace OfferUp is a mobile app versus an actual website like Craiglist.org and allows sellers to create profiles of themselves to utilize selling and buying. Is it better than Craigslist? OfferUp is a robust online marketplace with a more straightforward and more modern interface and experience than its competitor, Craigslist.
Do People Still Use Craigslist?
Absolutely. You can search your local area on Craigslist and find used furniture, cars, rentals, and even jobs. However, because so many Craiglist alternatives exist, it is no longer a one-stop shopping powerhouse when it debuted in 1995.
Why Does Craigslist Charge $5?
Posting on Craiglist is free in some categories. For example, if you want to sell your grandmother's china, the post is free to put up on Craigslist. If you want to rent your Boston-based apartment, it will cost you $5 to put up an ad. And if you are posting about jobs, it could cost you anywhere from $3 to $75. In most cases, Craiglist only charges for ads posted by auto dealers or realtors in commercial real estate and those posting about short-term gigs and job opportunities.
The Bottom Line
Craigslist is an online marketplace contender, but there are many alternatives to it in 2021 to buy and sell goods and services. And If you want to go beyond e-commerce, consignment stores and used bookstores continue to be popular places to sell your stuff.
The job boards on Craiglist may not be able to complete with LinkedIn and Indeed for job hunters, and even gig opportunities can be found online on sites like Fiverr and TaskRabbit without having to wade through Craiglist posts. In the mid-90s, Craiglist may have the go-to for finding a rental or a home to buy, but with Trulia, Apartment.com, Zillow, and other sites like them, it is much easier (and some might say safer) to find a place to live via a specialized site than Craiglist.
This old-school e-commerce experience may be more useful for finding local, used home goods (think, used outdoor furniture or firewood) than a new roommate, babysitter, or job.
Sours: https://www.investopedia.com/articles/personal-finance/091515/4-best-alternatives-craigslist.asp
NEW YORK, September 02, 2021--(BUSINESS WIRE)--Hookup app Kasual dropped a hot new version of its no-strings-attached platform on August 26 with impressive safety features that find a balance between keeping users anonymous, but verified. To date, Kasual has more than 6 million downloads, and is on the fast track to overtaking the competition with research-based solutions to its users' wants and needs.
This press release features multimedia. View the full release here: https://www.businesswire.com/news/home/20210902005286/en/
Kasual hookup app serves up enhanced safety features. (Photo: Business Wire)
Kasual has already connected more than 5.1 million people with their next casual encounter, and stands out from the crowd with an alternative to the swiping and scrolling of Craigslist Personals and other apps with a similar sexy agenda. A game of chance presents modern-day Romeos and Juliets with cards that when flipped, reveal a potential match in the user's locale. It's like roulette, but with bigger and better rewards.
The latest iteration of the app overtakes the Craigslist Personal alternatives with verification processes that don't compromise the anonymity of the user. This has been a key feature in allowing users to dabble in the debaucherous, explore their sexuality and flirt with freedom. In designing the most updated version of the app, Kasual's expert team of programmers was careful to protect the identity of the client, while enhancing their safety by protecting against catfish, scammers and would-be pimps and prostitutes.
The upgraded verification system ensures every profile is genuine by requiring users to take a selfie, copying a gesture shown in a sample image. Failing to verify will lead to their account being permanently banned. People using an old version of Kasual will be prompted to update to the newest version or they will not be able to log into their profile. In this way, Kasual and its 415,000 daily active users can be sure the people they're flirting with are real, and have been mutually approved by the Kasual customer service team.
Product manager for Kasual, Paul Lee, said that anonymity was crucial in allowing users to be the most authentic version of themselves.
"It seems paradoxical, but it's anonymity that enables Kasual users to live their best lives through the app. Without having to show their faces, they can express their sexuality, explore their desires and fulfil their fantasies in a safe place that's free of guilt or gossip. They don't need to worry that friends, colleagues or acquaintances can see their profile and start making unfounded judgements.
"As utopian as that sounds, it's also very convenient for illegal users, such as scammers, spammers, catfish and prostitutes, to kick-start a thriving business. Without our rigorous new verification processes, the experience and safety of our members could be compromised by such activity," Mr. Lee said.
Unfortunately, this type of activity is not uncommon in the world of online dating. According to the United States Federal Trade Commission, a record $304 million was lost to romance scams, an increase of almost 50% from 2019. More than ever, the safety and security of users is of utmost concern for Kasual.
"We have an excellent relationship with our users, and always encourage them to report any suspected nefarious activity or conversations that make them feel uncomfortable. In the past, when we've followed up, we've found that some people try to ask our customers to send money to their Cash App before meeting in real life, and we've identified them as scammers from Nigeria later.
"Kasual has no tolerance for this kind of fraudulent activity. That's why we focused on developing a required verification system to make sure every user is exactly who they say they are. At the same time, GPS location is required to complete the registration process so that people are not able to skip and use a VPN to generate a fake location," Mr Lee said.
Kasual offers the most anonymous online dating experience available today and its stringent verification process outstrips the safety features of the other alternatives, including Adult Friend Finder,Ashley Madison, Seeking and, before it was removed, Craigslist Personals.
The dismantling of the Craigslist Personals section in response to Congress passing a sex trafficking bill highlighted the need for online dating sites to better monitor activity. While Kasual doesn't collect data from its users that could potentially identify them, it does require a verified location. Its safety priorities are supported by a self-policing community with round-the-clock methods for users to report suspicious activity. Additionally, to uphold the associated laws, Kasual only accepts users over 18 and does not allow sex workers or financial exchanges.
Many of the features users of Craigslist Personals favoured are similar to those on Kasual's user-friendly platform. The nameless and facebook-less sign-up means people can flirt without having a picture of their faces.
Online dating is a growing market, with 44 million active users in the United States, an estimated revenue of US$602 million, and a projection of US$755 billion by 2024.
View source version on businesswire.com: https://www.businesswire.com/news/home/20210902005286/en/
Contacts
Media Inquiries
Paul Lee
Product Manager
Tel: +1 931 576 5326
Email: [email protected]
Website: www.kasualapp.com
Sours: https://finance.yahoo.com/news/kasual-craigslist-personals-alternative-app-130000885.html
Unfortunately, the greatest marketplace for such services has been shut down. There are several sites claiming to be Craigslist Personals Alternative 2021 but only a few can provide Personals services like Craigslist. Are you searching for Craigslist personals Alternative? If so, then Good news for Craigslist personals users who often frequently use Craigslist services to post ads. Seomadtech provides a comprehensive list of New Craigslist Personals Alternative.
Over the years, Craigslist becomes very popular in the Personals section for dates and relationships. Craigslist was one of the major online classifieds platforms to buy & sell around the world, especially in the United States Of America. Here you can check out for personals replacement of Craigslist. Before the shutdown, the Craigslist personals section was active and used by thousands of people.
Craigslist removed its "Personals" category in the United States on 22 March 2018 in response to the passing of the Stop Enabling Human Traffickers Act (SESTA), which eliminates safe harbors for online platforms that are actively involved in illegal human trafficking. Craigslist may have been legally culpable for that if they had held running the Personal section until the law had been enforced. And, to stop false charges, they shut it offline. This undoubtedly upset many people who had good outcomes by using the Personals section of Craigslist. Many of them were required to go on conventional online websites to find people and charged membership fees. Perhaps the next best option is to check out top adult chat sites.
Here you will find some Craigslist personal alternatives to post your personal ads.
What happened to Craigslist personals?
Before it was shut down, Craigslist personals had a large user database around the world where users can find their date or love one on this platform
Craigslist personals offered a advanced features that are very unique when it compared to the other sites. The one of the section that called personals are very popular on craigslist where users can post personal ads and meet with the new people.
After closed craigslist personals the news was shocking for all craigslist lover because millions of people used this personal ads to hookup with the people. fortunately, there are plenty of alternatives to craigslist come up for the users who loved the personal category.
Why need Craigslist personal alternatives?
As you already remember, or maybe you don't know, in March 2018, Craigslist closed Personal Ads because of the recent human trafficking laws. The aim is to avoid illegal activity, as CL has always been used for this. On the other hand, many people who are not interested in the personals section but who have used Personal ads to find partners, dating and relationships, and everything else are also impacted by closing CL Personal ads site. So that's why you need to searching Craigslist personals alternative the below list of the site that has a personal ads section that can be used for hookups, relationships, dating, and meet with new people. So without any doubt, you can try these decent sites like craigslist option.
25+ Craigslist Personals Alternatives and Personal Ads
Here are 25+ of the best Craigslist Personals Alternatives not to be missed. We have sorted the sites by estimated traffic popularity, Rating and founded Year you can check it out.
| | | | |
| --- | --- | --- | --- |
| WebSites | Monthly Traffic | Founded Year | Rating |
| AdultSearch | 1.5 Million | 2007 | 5/5 |
| Doublelist | 12 Million | – | 4/5 |
| Bedpage | 896K | 2018 | 3/5 |
| Classified ads | 400K | – | 3/5 |
| switter.at | 1 million | – | 3.5/5 |
| AshleyMadison | 678K | 2002 | 4.5/5 |
| Outpersonals | 200K | 2010 | 3/5 |
| Locanto | 1.2Million | 2006 | 3/5 |
| Bold Personals | 786K | – | 4/5 |
| Happn | 245K | 2013 | 3/5 |
| Grindr | 543K | 2013 | 5/5 |
| Adultfriendfinder | 211K | 2006 | 3.5/5 |
| Offerup | 897K | 2011 | 4.5/5 |
| Seeking | 321K | 2006 | 5/5 |
| Benaughty | 543K | 2005 | 4.5/5 |
| Blendr | 122K | 2011 | 4/5 |
| Zoosk | 875K | 20111 | 3.5/5 |
| Plenty of Fish | 123K | 2015 | 5/5 |
| FriendFinder-X | 325K | – | 4/5 |
| Match | 986K | 2009 | 4.5/5 |
| Doulike | 123K | 2014 | 4/5 |
| Personals.Oodle | 325K | 2002 | 4.5/5 |
1. Adultsearch
Visit: https://adultsearch.com/
Adult search is a classified ads site that is straightforward. On the homepage, the categories and subcategories are listed as they are on the website of any other classified. The Personals section has various sub-categories such as "Dating" so that's why it could be the craigslist personals alternative.
Use the search bar to enter the name of your town to check for casual encounters near you. Users can also upload their own images. The reply form is conveniently available on the same page as the post if you want to contact someone. Simply enter your name, address, text, then press Answer.
Also check:Best Backpage alternatives websites 2021
2. Doublelist
Visit: https://doublelist.com/
Doublelist allows you to search for multiple personal websites to get the one that fits your tastes at once. Doublelist is the most popular and excellent Craigslist personals alternative. This platform is designed for people who used Craigslist Personals, online personal ads for dating.
The website is user-friendly with mobile devices and has a fast load time across all devices. It allows users to post live ads and form connections with like-minded people in the community.
1.Even posting a classified ad and managing is really easy with Doublelist.
2. Complete similar design
3.Provide service in most of the country
4.Easy to use and manage
The shutdown, of the Craigslist personals section Doublelist, might be the best choice for you.
3. Doulike
Visit:https://www.doulike.com/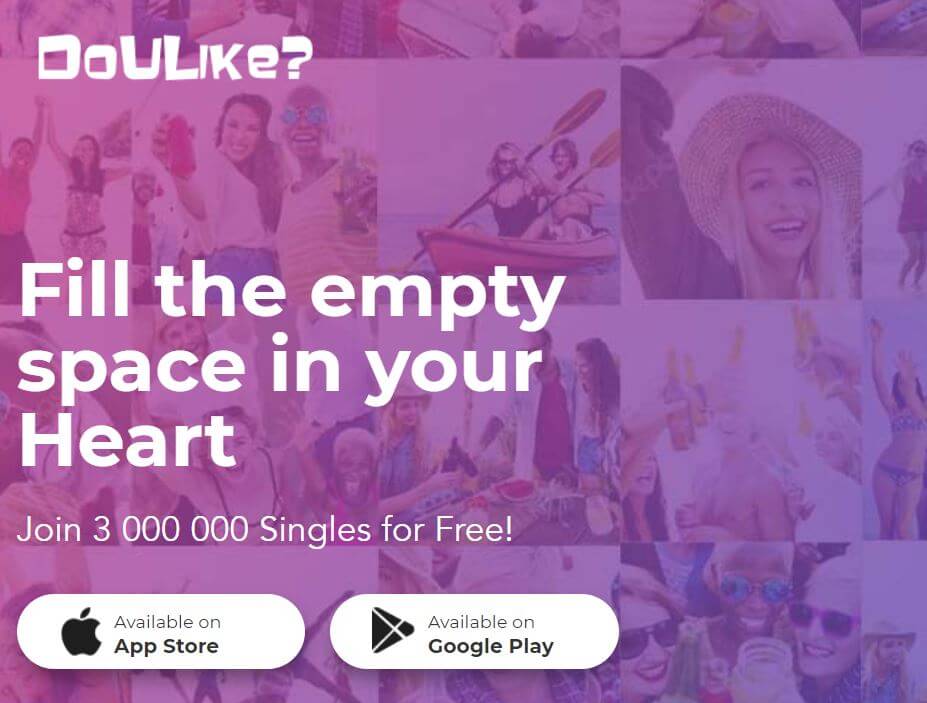 DoULike is a US-based dating site and good option if yore looking for Craigslist personals. This is one of the best matchmaking websites and one of the top dating sites for singles. No matter if you're looking for someone in their twenties or more into senior singles, you'll meet them on this website! Also, DoULike has extensive options for local dating.
The user-friendly and easy interface has several options that help you to find a suitable match as per your preferences. Viewing the profile of members is free, you also can see your matches, as for messaging a prospect you need to get the premium subscription.
With the paid subscription you will get a lot more great features.
4. Bedpage
Visit: https://www.bedpage.com/
Bedpage is one of the greatest online platforms and new craigslist personals alternative because of its dating section. It offers similar services so users can post personals ads freely with different categories. If you talk about the design so it is having similar to Craigslist. Bedpage is famous because of its casual encounter and Adult section.
The platform is safe to use and there are many systems in place to ensure the user information is protected. Users can create and post ads for free in a large number of categories. The one thing that Craigslist personals users will appreciate is the complete avoidance of spam.
This website is available to users throughout the world and has a steadily growing user base. Most of the users came from Craigslist, for looking personals section but new users join every day. Soon, Bedpage will also have a thriving community where like-minded people can connect through ads.
If you are searching craigslist replacement then Bedpage is the best option for you
5. ClassifiedAds
Visit: https://www.classifiedads.com/
ClassifiedAds is a free classifieds ad platform like most of the new craigslist personals alternative mentioned on this list. Users can create and post ads for free in a large number of categories.
If you're looking for a safe and secure website with a good reputation, classified ads are a great choice. The website is popular with as many visitors every month.
While classifiedAds started small, it is now a big organization with many users from craigslist. ClassifiedAds spends a lot of time filtering out scams or spam content to ensure their platform is safe and useable. Many people have started to utilize the platform for personal advertisement and like the level of privacy it provides.
Monthly Traffic: 8.7million
6. Switter.at
Visit: https://switter.at/
Another free website is Switter.at which is the perfect replacement for craigslist personals. Classified personal ads are categorized by location, making it easier to find dating and love meetings in your neighborhood. This website is especially popular for romance and dating.
It's one of Craigslist's best online folks because it has a personal section where you can meet up with different people. It covers almost all the categories also supports a large number of cities and areas.
If you're looking for a straight-up Craigslist replacement then switter.at the perfect choice. The one thing that we noticed is that there were no fake ads and noticed no spam.
7. personals.oodle.com
Visit: https://personals.oodle.com/dating/
Oodle is one of the platforms like craigslist where you can post an ad in the dating section. In the dating section, you can see various categories such as romance, dating etc. Oodle began as a classified ad website to list items and services before dedicating a Queer advertising personal section. It fills in thousands of personal listings from various websites. Also, you can find personals for your location with images.
Oodle Personals had always been in strong competition with CL staff and it is one of the most interesting personal classified websites in existence. On Oodle classifieds, you'll find personal advertising for casual encounters, couples, and other beautiful persons. Oodle lets you search for multiple personal websites at once to get the one that suits your personality.
8. AshleyMadison
Visit: https://www.ashleymadison.com/
After Oodle, we will suggest you AshleyMadison is one of the new Personals platforms for all the craigslist personals users. Ashley Madison Company is a Canadian online dating and social networking site that is targeted to married individuals or in relationships. It was launched in 2002 by Darren Morgenstern. If you are thinking about independence you might want to try out AshleyMadison.
The best part is that all your personal information will keep secure so that's why you can enjoy this website without hassle. Also, they suggest that you build your account using a separate email address to ensure complete privacy. AshleyMadison is an excellent replacement for craigslist personals.
This means you are never asked to link your Twitter, Instagram or any other public social media profile to gain access to website functionality at any point in your contact with the website. The quick response feature is another interesting feature.
In some cases, uploading your images can also be a privacy issue, so they have implemented an option for blurring or masking your photos and making them available only to those users to whom you grant access.
Read More: Best Omegle Alternatives to meet with strangers
9. OutPersonals.com
Visit: https://outpersonals.com/
The OutPersonals.com dating site is the web's hottest place to set up dates and meet new people. The platform hosts a huge foreign community which is around 400,000 big members. Out Personals lets you select gay in cities all over the world for dates. This personal ads site is an amazing replacement for craigslist personals. When exploring online dating here at Out Personals, you can begin by viewing profiles, pictures, and profile videos of members. The list of cities with gay around the world is enormous. when you're trying to find guys around the world than London, Paris, Tokyo, Bangkok, and Melbourne in your search.
You can connect with men in chat rooms and schedule meetings whenever you want. If you're looking to meet local guys or arrange a meetup during your travels, Out Personals will help make it easy. A photo can say a thousand words, as you've heard-so check out our profile pictures of gay people at Out Personals.
10. Locanto
Visit: https://www.locanto.com/
Locanto is an excellent platform for hookups and dating. If you want to meet new people then this is one of the places where you can see the personals sections with subcategories. Locanto Classifieds is available in more than 60 countries worldwide. Using the search bar to insert the name of your area, or check for casual experiences near you. Posting ads on this website is not easy also it reduces the image quality lot.
11.BoldPersonals
Visit: https://www.boldpersonals.com/
BoldPersonals, it's a good alternative to Craigslist Personals & backpage. This is a website for individuals where you can post free personal ads to find casual encounters every day. It is quite similar to CraigsList, it offers you the choice for off-course personal ads and several other features such as creating add groups. Sites for adult personals and classified ads are an immensely fruitful field to fool users. On boldpersonal you can see the many images but it's not real users to attract attention the people added the images of this platform. Unfortunately, there is no way to delete the account unless you register.
12. Happn
Visit: https://www.happn.com/
Happn will be one of the more famous alternative options that could come to mind. When you visit this place, the first thing you see is the message saying you can get a chance to find and meet people you already know or have seen somewhere before. They say it's the best place online to find the people you've met once or you've seen at a party but never got the opportunity to actually meet them.
In truth, Happn is more for romantic souls than it is for casual encounters. Some of these hookup sites simply list people near to your current spot, but Happn provides a bit more than just that basic feature to make things a little more interesting. Happn lists those who have really crossed your route in the daytime. And if you've seen a girl or a guy you really like, there's a great chance to get to know them through Happn. It's both wild, and thrilling. The interesting passerby romantic fantasy is a very appealing one and it goes by unfulfilled in most cases, but Happn could actually help you turn that chance encounters into something concrete, well.
You should be aware that most of us tend to build up these "complete strangers" in our minds and it is possible that you should try to keep an open mind when interacting with your passerby crush.
13. Grindr
Visit: https://www.grindr.com/
Grindr would be a perfect social networking website to hookup with your friends. Find your matching type, discover together new things, meet new people, and just enjoy the experience. The site is user-friendly and they have lots of users so take your time and select a partner.
Dating can be quite difficult for men who are searching for partners. In circumstances where people live in smaller towns and do not have access to a wide and varied dating scene, this is particularly true.
Because of this, Grindr's people decided to bridge that gap and help people with their preferences.
14. AdultFriendFinder
Visit: https://adultfriendfinder.com/
If you want to have some fun, then AdultFriendFinder will be a great craigslist personals replacements. It is one of the most popular dating networks out there and you can usually see ads on the web for it. Considering that AdultFriendFinder has been around since 1996 and hasn't really spoken about the nature of the work that the company does at any point.
We have vast experience helping people hook up in the online world – perhaps the most out of any online dating site. They were included in the list of top 100 most popular US websites in 2007.
If you're looking for a dating website to use in your home's comfort then AdultFriendFinder is might be a good option for you.
15.Offerup
Visit: https://offerup.com/
Launched in 2011 by Nick Huzar a lot of useful choices, but most fascinating is that this classifieds site focuses on usability, making OfferUp a strong candidate for Craigslist personals as well as other forms of advertising. (US only, Mexico and Canada). It is the biggest marketplace for buyers and sellers and also competing with Craigslist, eBay and other sites.
16. Seeking
Visit: https://www.seeking.com/
As we know that Craigslist Personals are gone. There are dating sites to help you find a relationship specifically designed for you. Seeking is an American dating website founded in 2006 by Brandon Wade in San Francisco where over 10+ million members find relationships on their terms. Seeking.com is an easy-to-use website
Seeking is a place where beautiful, successful people meet up with each other. The best way to find the perfect arrangement is an in-person meeting. It might take time, but don't forget to have fun along the way.
We know that no one is going to be in this kind of arrangement, but if you are, there is no excuse not to use Searching for you, as it is a well-established and legitimate website catering to individuals with unique dating needs. It really all revolves around individuals when it comes to dating, and if you do enough research and experimenting, you are bound to find something that suits you.
17. BeNaughty
Visit: https://www.benaughty.com/
BeNaughty offers choices for messaging that mimic pages on social media. You can upgrade to a premium membership to access all the features while you can register as a guest on the web. You will also see viewers of your accounts, inbox updates, winks, requests for contacts, searches nearby, etc. The site has a very simple process to signup you simply fill in your personal details, such as gender, age, location, and email address. You can block users with suspicious behaviors in the simple safe mode. In full-secure mode, only confirmed members can send you messages. If you're looking for serious relationships then this website is not designed for you.
Read More: Best Siles Like Chatroulette To meet with new People
18. Blendr
Visit: https://blendr.com/
Like Grindr, Blendr is a geosocial networking-based online dating site for Android, iOS, and Facebook. It was founded in 2011 by Joel Simkhai. It provides users with the opportunity to meet with new people who are near to each other. Blendr used to communicate with people who are nearby to their present location. This is one of the best websites for meeting new people who share common interests from business to hobbies. The best feature of Blendr you can not only create a free profile but you can see other members' profiles also. It allows you to find people with the same interests and according to age and location. Blendr personals are extraordinarily similar to Craigslist personals.
19. Zoosk
Visit: http://zoosk.com/
Zoosk is an online dating service that is available in over 80 countries and 25 languages. It attracts younger daters of all ethnicities, nationalities, races, and backgrounds because it is one of the greatest hookup sites like craigslist. Its "proprietary Behavioral Matchmaking engine" learns from users' clicks, messaging, and other actions to increase match accuracy. You can use your Facebook or Google+ profile to quickly set up an account, and then you're good to go. Zoosk has an available iOS, Android app and desktop chat client. The best feature of Zoosk is that it provides you with some pre-written messages and allows you to browse people in incognito mode.
20. Plenty of Fish
Visit: https://www.pof.com/
Plenty of Fish is a famous online dating site in Canada, the United Kingdom, Ireland, Australia, New Zealand, Spain, Brazil, and the United States. It makes dating more affordable by allowing casual daters to send free private messages. This free messaging system, it's simple to build a fast connection. POF members send over 1 billion messages every month on average, and these talks frequently lead to real-life romantic meetings. While Plenty of Fish is free to access. The best feature of Plenty of Fish allows you to upload multiple pictures for free and see detailed members' profiles. You can join a chatroom to chat and see the list of online members. Plenty of Fish are available on the App Store, Google Store, and Windows Store.
21. FriendFinder-X
Visit: https://friendfinder-x.com/
FriendFinder-X is the best Craigslist alternative to find new people and meetings with them no matter where you are. It provides attractive singles with the enjoyable experience of meeting attractive dates in a couple of seconds. thanks to the site's millions of members from all over the world. Members are allowed to express themselves and live out their wildest ideas in this environment. Now is the time to create a free profile and join the fun. This is the perfect way to make life a little more exciting. The amazing feature of FriendFinder-X is that the ability to upload photos and videos and participate in live webcam broadcast sessions. You can create blog content and share it with other members. It enables you to search and watch unlimited adult movies. You stream live videos of models and top verified members on the platform.
22. Match
Visit: https://in.match.com/
Match.com is a Craigslist personal alternative where you can set your own restrictions. Some people are looking for long-term partnerships, while others are only looking for a hookup. The match is an infamous platform, for live chat, and video services to find a perfect date for you. Thanks to Match does not limit chatting to mutual matches so you can chat with anyone. The best feature of Match gives its members the ability to find partners with similar interests. Without an account, verification chat with new users. It offers to upload up to 26 photos on your profile.
How to Be Safe When Using Personal Ads
When using sites like Craigslist you must need to aware of safety concerns. Scammers and fake accounts should be avoided if you're new to using online personals and Craigslist alternatives.
First check out the user's details like name, photos, location, and so on.
Not disclosed your personal information all time like phone number, home & work address, family background.
Never share your financial details with strangers over the internet.
If you want to meet up with a person for the first time then always choose a public place. Instant of sharing a car, always bring your own mode of transportation to date.
Before going to meet up new person inform your friends or family. So all these tips keep in mind.
What replaced craigslist personals 2020?
Like you, there are many people who know about the answer to this question so here we have already listed several similar sites like craigslist that replaced the personal ads where you can find your perfect casual dating and serious relationships in your city. In addition, people also use these platforms for social networking and meet new people. Like other dating apps, to build a connection you don't need to depend on a matching algorithm and using the search feature to find people who share similar interests.
FAQ'S
Is There a Sites Like Craigslist Personals?
After the shut down of craigslist many of the websites running the personals ads like ClassifiedAds, Doulike, AshleyMadison and Match.com are provides the services like Craigslist. On these sites, users can post personal ads and connect to various people for a casual encounter.
Is craigslist personals Alternative are free to use?
Yes, Some are free, and for others, you have to pay some amount for posting your profile.
Conclusion- Craigslist Personals Alternatives
If you're looking for a better alternative to craigslist personals, then look at the above websites maybe you can found the best sites like Craigslist personals. The listed sites have a personal ads section for finding the date in your current location. While handling this kind of website keep in mind the above safety tips which are very useful for you.
Read More: Can we rely on Dating Apps
Sours: https://www.seomadtech.com/new-craigslist-personals-alternative/
Is there an alternative to Craigslist personals?
27 Craigslist Personals Alternatives, Site #1 is the Best Replacement!
We wanted to know what the best craigslist personals replacement is for 2019. So we've put together a huge list of personals alternatives (shown below) which lets everyone vote for the best new casual encounters site.
Craigslist Personals Alternatives, click the thumb to like your favorites
Click the "Load More" button above to show more casual encounters sites like personals
#1) Craigslist Activities - Best Personals Alternative?
Wait, I thought craigslist was dead? Why are you talking about craigslist?
Even though personals was removed, people have been posting in craigslist activities instead! Check out this screenshot of Atlanta's activity partners section (you can click it to zoom in).
Pretty much ALL of the posts are for casual encounters. Hundreds a day.
In this screenshot the only ad that isn't for sex is 'Bass player wanted', and who knows, this guy probably just wants to fuck a bass player. But other than that, every post is for sex.
Yep, the best craigslist personals alternative was hiding in plain site this entire time! After all, hooking up and fucking is an 'activity' it makes sense to post ads for 'activity partners'.
What are the pros of craigslist activities?
Lots of people
Easy to share contact info
Works like craigslist personals did
And here are some cons, activities is still a bit of a craigslist compromise:
No nudes allowed
Occasional normies post there, people who just wants study buddies for their Spanish homework instead of fuck buddies. (Maybe they're just too shy to admit it, and they're looking to hook up, too).
Have to keep ad titles PG
Some cities haven't caught on to using the activities section as much as others
Censoring Your Ad Title
Like the other craigslist personals alternatives, you have to keep the titles and content less dirty. No more "I will gag on your cock for 30 minutes and call you daddy" type stuff. There are sensitive people we have to share the space with now. And as much as i'd love to disturb them with our titillating titles, it can end up getting your ad banned sometimes.
Here are some examples of good titles that will get you the same end result as personals. It's fun to read through and see how creative people get:
Looking for Jack
Seeking Female Woodworker
Intense Workout Partner Needed
Tatted Woman for Companionship
I'm going to be your sex slave
Netflix and chill
Give me a hand please
Are you giddy with excitement yet? Craigslist personals is alive and well. Reincarnated and ready for action. It's going to be a great summer! And there's even more good alternatives too, our list is just getting started.
#2) Locanto Personals
After last years shutdown, Locanto.com has welcomed craigslist personals refugees with open arms.
Its personals are less censored than other alternatives, which has helped it become popular. You'll find booty pics and shirtless dudes, but any more nudity than that will still get an ad taken down, sadly.
On the upside, they don't censor titles, you can fully express your horniness without fear of your sweet nothings being deleted by some mod that doesn't get it.
The downsides of Locanto aren't much. When it comes to random classified sites you've never heard of, Locanto.com is one of the best and has a solid personals section. Have fun playing around on this craigslist personals replacement!
#3) Fetlife Classifieds
Fetlife is a completely free social network where kinky folks post pictures of themselves pushing the limits of BDSM.
It also has a huge personals section too, which is what we're interested in. It's mostly filled with slaves seeking masters, riggers recruiting rope-bunnies, and predators hunting for prey.
Confused yet? Don't worry, you'll get used to all the BDSM lingo with some practice. Or just answer an ad and have a dom whip your kinkiness into shape.
Once you create an account on the homepage you can navigate to the groups section. You'll want to search for a classified group for your city, or browse the general classifieds thread.
The main downside of this alternative is that the groups section is kind of disorganized. It can be hard to find someone if you are in a smaller city. My recommendation is that if you can't find a personals group for your city then create your own. Anyone can create a group, and if you start one it'll be easy to find people in your area seeking casual sex.
#4) Adult Friend Finder Instead of Personals
Is bigger better? When it comes to casual encounters websites, it definitely doesn't hurt. Adult Friend Finder is the biggest site for casual encounters, with 116 million horny members.
In your feed you'll see explicit posts for sex in your local area. You can get as kinky as you want with the images and titles. No need to worry about getting your ad taken down just because you posted some pulse-quickening nudes.
AFF is very popular with swingers, nymphs, and young slaves looking for masters with a bit more experience. You can also filter for what you are looking for, whether it's women, guys, couples, swingers, or trans, then send them messages.
My Experience - I've met some interesting people on AFF, to say the least, and it's gotten a lot more interesting since craigslist went down. The people on AFF have one thing in common, they love sex, and most are complete sex addicts.
Year Founded: 1996
Users: 116 million
For: Everyone
Features: chat, messaging, video, profiles, forums, sex courses
Visit Adult Friend Finder
One girl I met worked as a dildo sculptor and had at least 50 sex toys in her closet, one was a Chilean woman who wanted to fuck anything that moved, and another girl told me about her sound healing business and DMT experiences.
Yep, all kinda crazy. I'm not complaining though, they're also crazy in the sack.
Don't Look For Any Serious Relationships Here - Don't use AFF to find someone steady or stable. Every person I met was the poly type and was seeing multiple people. None of them were interested in traditional dating.
Who it's For - Like with craigslist casual encounters, AFF is for anyone looking for sex, you can set who you are looking for and what gender you identify as. M4F, F4M, MFM, C4M, M4T, T4M and so on.
Memberships - The memberships are designed to balance the girl to guy ratio in the M4W and W4M sections. Free members can send messages to paid members, but free members can't message other free members. The result is most guys pay for the $25 a month membership and women use the site for free.
Click here to visit AFF
#5) DoubleList - Another Free Craigslist Personals Replacement
Doublelist is a classified site that is like craigslist, but with some new twists. For starters, it requires you to verify your email and phone number in order to view ads or post your own.
This extra security step allows Doublelist to get around the SESTA law that caused craigslist personals to shut down in the first place. The company can keep track of what everyone posts and permanently ban any sex traffickers from posting again.
As far as I know doublelist is the only classified alternative that is going the length to obey the new law. Half of their staff of 140 people is tasked with verifying and monitoring ads so that they stay FOSTA SESTA compliant. Another benefit of phone verified classified ads is that it prevents spam and fake posts.
After verifying your phone number, doublelist will prompt you with a survey to help you find the sex you're looking for.
Once you verify your phone you fill out a quick survey and pick your username. You can't change your username without getting a new phone, so make this one count. Then once you are logged into the site you can choose your city and your section, here are the available sections:
October results for Minneapolis M4M
While Doublelist will probably be the future of classified sex ads, at the moment it is still a very new site, created in only April 2018. I last experimented with it in August 2018, attempting to find some hookups in Minnesota, and it was still pretty empty, but it's growing more and more. In June they only had 21 cities, now in august there are 67! The city section can also be used to post ads for rural areas nearby. For example, in the Minneapolis section you'll find sex ads for Brainerd, a city of 15,000 that is over a 2 hour drive away.
#6) Switter
If you used Craigslist personals to find escorts, then switter is the best replacement for you. It is run by sex workers for sex workers, and has no ads or membership fees.
As soon as you join you can see ads posted by escorts near your location. You can also follow escorts you like, similar to twitter. In fact the name 'switter' comes from sex-worker twitter. Many escorts used Twitter for posting ads and finding clients in the past, however Twitter started banning their accounts at the same time craigslist personals was shutting down. The solution was Switter.
Even if you aren't into buying sex this site is still interesting and worth browsing. Sex workers are very interesting people and with the feed feature you get direct access to their thoughts.
#7) A Personals Site That's Free For Women
Ashley Madison is a unique platform for women looking for discreet casual encounters.
Like a fancy night club, it's free for women, but men have to pay for credits to message people. If you are a woman looking for a Craigslist replacement this is a great free site to checkout.
My Experience (Male) - After Craigslist and AFF, this is the site I've used the most. I started off with 200 credits ($40) and that lasted me 3 months and launched me on 5 sex-capades.
My best experience was with a 39 year-old woman named Holly. After chatting for 2 days she invited me over to her place, an amazing house in a gated community. We used her hot tub, drank wine, and eventually fucked on her balcony overlooking gorgeous landscaping. It turns out her lawyer husband had been cheating on her and she was looking to get back at him.
Not every woman I messaged turned out to be as amazing as Holly though, I had to dig through AM for a while to find her.
For example, one woman I met turned out to be too shy. We talked for 2 weeks before deciding to meet up. We met in a coffee shop and I could tell she was nervous right away. I guess she had second thoughts about actually having an affair with her husband. After that I didn't hear from her again.
The other 3 women were somewhere in the middle, like Cathy, a single mom and social worker, who told me she just uses the site because it's free for women.
For guys, it's not exactly a site like craigslist, especially because you have to pay. Works great for ladies and for guys with a budget.
Click here to visit Ashley Madison
Year Founded: 2003
Users: 17 million
For: Mostly Straight Men & Women
Features: chat, voice chat, messaging, profiles, forums
Visit Ashley Madison
#8) R4r Subreddits Instead of Craigslist Personals
Since casual encounters was removed a many new r4r (Redditor 4 Redditor) subreddits have been springing up to replace it. How it works is each city or state has its own r4r, try googling something like "LA r4r" or "Minnesota r4r" to find yours. If you are already a redditor, this should be a subreddit you follow and check regularly to see who's looking for a fling.
Here's a list of some of the big r4rs:
When you post an ad you include what you're looking for in the title, check out these examples of ads in the SoCal r4r.
Has it replaced craigslist personals though? While it does look promising, the main downside of this alternative is that it only works in very big cities. If you live in SoCal or a major metropolitan area this is worth trying. Another downside is that sometimes people use it to find people for non-sexual things. So mixed along side "Looking to suck some small dick this morning" you sometimes see things like "Any pug owners want to meet up for a walk?".
#9) Best Gay Craigslist Personals Alternative
Gays2Fuck is a website my roommate uses a lot, so it was one of the first sites I tried after craigslist personals was taken down.
The first guy I met was a fashion design student. We watched 'Love Is All You Need' in his apartment before I sucked him off in his bedroom. Then he used his collection of toys on me, including some kinky metal stuff like the 'njoy purewand'. The cherry on top was when we cuddled afterward, his pet cockatoo would said "fuck me" every few minutes. It was definitely a very good first experience from the site.
Next I met up with Greg, who was 42 and repaired iphones for a living. We met for coffee and waffles and talked about his past-life in the US Forest Service. After 20 years working for them, he had a bit of a mid-life crisis and decided to move to the city and explore his sexuality more.
One of his specialties was massages and he invited me for one in his sauna. Once there, he offered to give me a free massage, on one condition--he would get to suck my cock afterwards. Talk about a win-win! This was about a week ago, and I will definitely be meeting up with him regularly.
Year Founded: 2011
Users: 4 million
For: M4M
Features: chat, voice chat, messaging, profiles, filters and searches
Visit Instant Gay Hookups
One thing I didn't like about this site is that they require you to pay to send more than 10 messages a week. They have a free trial that let's you do even more messages, but that is only for a few days. It's definitely not perfect, or like craigslist in this way, so i only give it 4 out of 5 stars. But it's worth signing up for a free account just to see who is on. Be sure to get straight to the point when you message people and give them your number to text you. That way you can meet more people with your 10 messages a week.
Also, I recommend trying AFF for M4M as well. Even though the login page of their site usually shows women, it has a big male 4 male section that is always busy. Definitely the best place to find sex parties in your area or meet men with dungeons in their basements.
Other M4M craigslist alternatives include Grindr, but since most people already know about that I reviewed Instant Gay Hookups instead.
Click here to visit the site
#10) Bedpage - Free Classifieds
This was a site I saw mentioned in reddit and something that came up occasionally in google. When I did see it mentioned in Reddit, i'm pretty sure the owner was the one posting the link, because it seemed kind of biased.
Anyways it has a very similar look to craigslist personals and backpage. Even though the name makes it seem like it's for sex, the listings contain all kinds of sections, like what you'd find on craigslist.
But it wasn't good at all for actually hooking up. There are a lot of fake ads of people that just want you to follow their snap chat or go to some other dating site. I tried messaging at least 20 people but didn't get any responses.
If you are looking for a free classified alternative for sex than i'd say you are much better off with doublelist, which has more users and a large team behind it.
Other Sites Similar To Craigslist
Even though all sites we've listed on this page have a free option some also have a membership. This list goes over completely free options for hooking up.
I've had to remove some from this list because they either decided to shut down or were forced to months after Fosta was passed (think backpage). Thank you for leaving comments and suggesting some of your own sites! I will keep adding new suggestions to this list.
If you enjoyed backpage as much as craigslist personals you should check out switter and slixa, which are new classifieds for escorts.
Lucky App and Casual X are new apps that are trying to replace craigslist. I gave Casual X a quick try, but it required me to pay before I could message anyone and I wasn't sure how real the people were.
Of course, Grindr is also great for finding gay casual sex. It's not exactly a new craigslist alternative(it's been around for years) and is always a fun app to start chatting people up online.
I through in some more mainstream dating apps to this list too. On these you can find anyone, from casual sex to long-term relationships. Using it instead of craigslist for casual stuff can be more of a grind, but people also used personals for finding relationships and dating, I've kept things well rounded, the more the merrier.
What Happened To Craigslist Personals
The FOSTA and SESTA bills now require people to sign up for sex dating sites in some way. Usually this means creating an account and verifying your phone number or email address. Until the bills are overturned as unconstitutional, which there is a good chance of, the best craigslist alternatives are membership sites. New sites online like craigslist have both a free membership and a premium membership option.
My Craigslist Experience: When I first discovered personals in 2012 I quickly realized I could summon sex from online. Checking my inbox was an addiction that consumed entire days, I even had to resort to turning on password filters so I could get a break. I toned it down a bit during recent years but it's still a pretty big shock.
The best we can hope for is that the sesta ruling is withdrawn and sites like craigslist personals and backpage will return. If you are missing BP as much as CL, be sure to check out our guide to backpage alternatives here.
If you liked this list or have other craigslist replacements to recommend please leave a comment below.
I may be 55 but I still enjoy the joys of sex, and this site is where I blog about it all, including the exotic partners that I casually (and sometimes not so casually) encounter.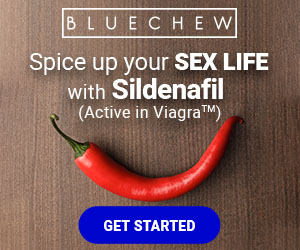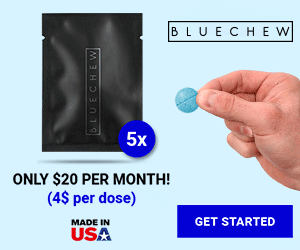 Sours: https://spicedupaffairs.com/craigslist-personals-alternatives/
Personals craigslist alternative to
15 Best Online Personals - List of Sites That Replaced Craigslist Personals (Local Sex Classifieds)
Craigslist Personals is dead, but that doesn't mean there aren't other places to get your kicks online. Whether you want hookups, strippers, sexting… whatever.
Besides, personals ads are so dated!
Maybe it's time to search for a modern site that offers personal ads, dating, and matching, and yes, the free or low-cost dating service that once attracted people to Craigslist. In this discussion, we're going to discuss 16
Craigslist Personals alternatives
that have the best Craigslist-like features and a thriving community of users just like you.
Let's go!
Top 16 Alternatives to Craigslist Personals
Who gets the top spot? Our research determined
Adult Friend Finder
was the top choice because it combined the best of all worlds. The online dating and hookup site had a professional ads section, classified ads, personals, and chat, sex workers like webcam girls, social media, and a fetish search.
Still, these 16 Craigslist personals alternative sites are all featured in this guide!
1. Adult Friend Finder - Best casual encounters site overall
2. Ashley Madison - Good for men seeking women
3. Happn - Good for women seeking men
4. Adult Search - Find people stripping
5. DoubleList - Horniest platform
6. DoULike.com - Underrated dating app
7. Bedpage - Great hookup site
8. Seeking - Sugar daddies & sugar babies
9. ClassifiedAds - Missed connections personals site
10. Personals Oodle - Dating website aggregator
11. Switter - Best site to fight online sex trafficking
12. Locanto - Varied personals section
13. BoldPersonals - Threesomes, groups & many people
14. BeNaughty - Date like-minded kinksters
15. Grindr - Find gay sex right now
16. OutPersonals - Gay craigslist alternative website
1. Adult Friend Finder - Best Alternative to Craigslist Personals
Adult Friend Finder has always been the alternative option to Craigslist, and for many years, people preferred CL over AFF because of the cost. However, Adult Friend Finder has retained its community for over 20 years and now counts over 106 million members. The site offers everything from chat and dating, to webcam fun, fetish forums, a social network, and blogging. You can do everything that Craigslist offered, and yet isn't a ghost town like Craigslist. Adult Friend Finder is a thriving community where you can enjoy personal ads, searches, and a fun social aspect that other sites do not. Pros
• Local matches, fetish search, chat, camgirls
• Free preview
• Great for swingers & orgies
• Many couples & singles
Cons
• High premium membership
2. Ashley Madison - Best Personals Site for Men Seeking Women
Ashley Madison is our runner-up because of its 60 million members as well as the availability of the app/site all over the world. Craigslist was well known for having plenty of "married but looking" users and that's precisely why Ashley Madison was created. We don't condone cheating, but AM is basically designed for that. The site offers you total privacy and discretion, with the option to
blur or mask your photos
for protection. It's actually a better Craigslist experience than the real Craigslist, given its extra community features, as well as its safeguards for users. Pros
• Discreet married fun
• Blur or mask your photos
• Browse profiles for free
Cons
• More men than women on the site
3. Happn - Best Missed Connections Replacement
Happn delivers the
"Missed Connections" feature of Craigslist
in a way that's unique to the app experience. If you ever cross paths with a cute person but don't get the chance to speak to them, you can just check the Happn app. If you're both members of Happn, you can leave each other messages and talk about what might have been. It's cute. Pros
• Like Craigslist's "Missed Connections"
• Find stuff in common based on crossover locations
• Both users have to like each other to chat
Cons
• App-only
4. AdultSearch - Classifieds Like Craigslist Personals
If you appreciated Craigslist's organization, especially regarding the organization of states and cities, then you will feel right at home on AdultSearch. You can search locally or even in big cities all over the world. The company is actually lax compared to Craigslist and allows all sorts of adult ads, though it specifically says that it does not allow spam. Pros
• Search all over the world & locally
• Cracking down on spam
Cons
• Just as seedy as CL, with limited moderation
5. DoubleList - Horniest Personals for Men Seeking Women
DoubleList forces you to sign up immediately upon entering the site. But after that, it's all the Craigslist action you remember, with sex hookup ads, easy posting, and casual encounters sections. There's also a "connect now" feature to search for local users online. Unlike CL, the site has a chat option on-site. Pros
• Easy to use, browsing and posting
• Caters to multiple genders and preferences
• Couples and groups
Cons
• Requires a phone number
• Lots of spammers
6. DoULike.com - Best Mobile Craigslist Personals Alternative
DoULike.com is the best Craigslist experience that's exclusively made for a mobile phone or tablet. The operation is similar to Tinder but has a unique algorithm all its own. You can also filter your searches and matches, search locally, or widen the search to big cities across the U.S. Pros
• Algorithm matching
• 80% of profiles verified
• 3 million members
Cons
• More Tinder knockoff than Craigslist replacement
7. Bedpage
Bedpage is not only similar to Craigslist but even the abandoned site Backpage. With sections for
adult jobs, dom/fetish, TS
and
strip clubs
, it's definitely Craigslist's hornier cousin. However, there are also platonic and business sections not adult-related, so it may appear a bit more innocent if it comes up on your search history. "Oh, I was just doing business stuff." Pros
• Lots of sex, BDSM, adult jobs, strip clubs
• Search cities all over the world
• Sign in with Google (maybe not the best idea)
Cons
• No auto-matching
8. Seeking - Best Alternative to Craigslist Personals For Sugar Daddies
Seeking is designed primarily for Sugar Daddies (and Sugar Mamas) who want to give nice things to Sugar Babies in exchange for companionship. "Companionship" often leads to other things, but everyone is different. Unlike many other sugar dating platforms, Seeking caters to
men and women, gay or straight
, and even fetish matching like threesomes and the like. If you've got money to bid on a date with a gorgeous sugar baby... go for it! Pros
• Sugar matching, male or female
• 4-1 female to male ratio
• Bid on dates with sexy sugar babies
Cons
• Caters to very wealthy users
9. ClassifiedAds - Best Personals-Style Missed Connections Site
ClassifiedAds.com has the Craigslist layout going for it, with local business and community ads. You can also find personal ads for casual dating and LGBT dating too. We love inclusivity! The site even has Missed Connections, a staple of Craigslist, which refers to moments you might have had with a stranger that you never got to follow up on. Second chance, maybe? Pros
• Missed Connections section like Craigslist
• Automatically searches by location
• Community features
Cons
• Lots of ads overwhelm the site
10. Personals Oodle - Craigslist Personals and Dating Site Aggregator
PersonalsOodle definitely feels like Craigslist 2.0, with its combination of photos, clickable ads, and a preview of the profile text on the first page. The site actually directs users to other websites where these profiles originated from and a signup screen. Ah. So basically, PersonalsOodle is a sort of compiler of profiles across the web. It's not as convenient as it sounds, but it has potential for sure. Pros
• Photos on the front page
• Filter your local search or niche keyword
• Sort by date, location, or best match
Cons
• More aggregator than dating site • Lots of ads
11. Switter
Switter offers you something provocative for sure, with sex work friendly postings for camgirls, models and the like. The site takes care of all its users and has a close-knit community of sex-positive users. I mean, it's basically
Twitter for sex workers
. Maybe "Switter" is a portmanteau of "Sex" and "Twitter"? The enigma continues. Pros
• Sex-positive
• S376,000 members
• SPowered by Mastodon's larger network
Cons
• No preview without registration
12. Locanto - Best Variety of Personals Section
Locanto allows you to see U.S. classified ads, but only in major cities. The free listing site offers all sorts of personal ads including long-term relationships, same-sex relationships, casual encounters, transgender dating, and more. The keyword search tool is very handy if you're looking for something niche or specific - just make sure you're near a major US city! Pros
• Community ads, personals, and services
• Follow users based on postings
• Search keyword niche or location
Cons
• No photos on the front page
13. Bold Personals - Best Alternative to Craigslist Personals for Group Sex
BoldPersonals certainly gets bold with its diversity of personal ads, including casual dating, fetish and Dom/sub dating, LGBTQ dating, and threesomes. You're spoiled for choice. Unlike other Craigslist imitators, BoldPersonals gets rid of the other community aspects and fast-forwards to the sex, as we all would prefer. There are also rants & raves and missed connections too. Pros
• Kink searches, threesomes & BDSM
• Photos/headlines on front page
• Leave comments on profiles
Cons
• Some empty niche pages due to lack of postings
14. BeNaughty - Best Website for Dating Like-Minded Kinksters
BeNaughty is all about flirty singles and getting the custom dating experience you want. You can feel free to be super erotic in your ads here - that's the whole point. Whether you want a soul mate or an FWB, or even a specific body type, the site offers searches, chat rooms, LGBT dating, senior dating, ethnicity search, and round-the-world personal ads. Pros
• Search by sexual preference & body type
• Easy to use the website & mobile app
• Dating blog and advice section
Cons
• Spammy
• Limited free preview
15. Grindr - Best Gay Sex Dating App
Grindr is already the top free app for gay casual sex, and it also has options for bisexual, trans, and queer people looking for a date. This app is the
#1 gay hookup app
for a reason! Grindr Unlimited offers a no-limits plan as far as swiping goes. Find dates based on those closest to your location, share photos, chat, and filter your search wherever you are in the world. Pros
• LGBTQ matching
• Find guys closest to you
• Free version is pretty good
Cons
• Location searching requires premium account
16. OutPersonals - Best Gay Craigslist Personal Alternative
OutPersonals focuses on the gay community all across the United States. With over 300,000 members, it's one of the more successful new dating websites. Like Craigslist, which always had an active gay community, the site offers ads, photos, email, and free registration. However, it also offers extra perks like video profiles and online chat. Pros
• Over 300,000 users & member blogs
• Video profiles, chat, email
• Search as individual, couple, or group
Cons
• Relatively small community
Why Do We Need Craigslist Personals Alternatives?
What happened to Craigslist personals? More importantly, why did people like it and where is the "new Craigslist" with all the sex and dating that you're looking for? Let's talk about our post-Craigslist dilemma.
What Happened to Craigslist?
You may know the story. Craigslist originally had personal ads but was so bombarded with prostitutes that it removed the listings entirely. The site would later attempt to bring back some of that action with "Missed Connections" and "Activity Partners" but as most Craigslist users will tell you, the place is dead. Sad. Nowadays, the only thing you're going to find on the site are spambots, weird horny people, and the occasional human being (that doesn't like you very much). That's hardly inviting, considering the thriving community you can find elsewhere on some of these dating sites and hookup apps!
5 Things We Loved About Craigslist Personals (When It Existed)
The bigger issue is what about Craigslist worked and where can we find it today. Craigslist was popular because:
1. It was free
2. It used the same old-fashioned "personals ads" approach
3. It was local - usually the same town or city
4. It was mostly anonymous
5. It was simple!
The good news is that many sites give you the same features, but with a brand new look.
What Replaced Craigslist For Hooking Up?
While many sites try to mimic the minimalist Craigslist layout, we're more interested in the community aspect. Our research showed that Adult Friend Finder and Ashley Madison had the most active communities, the most sex, and the most anonymous communication.
Why Are Dating Apps Better Than Personals Sites?
One of Craigslist's worst mistakes was having no particular filter (besides community members flagging posts they didn't like). Having no rules allowed
spambots, prostitutes
, and
creeps
to overtake the site, chasing off the quality singles that might have been interested in posting. Not cool. Modern dating sites disqualify spammy profiles and try to keep everyone honest. Badly worded profiles, politically incorrect profiles, and anything that reflects poorly on the whole site will be filtered out.
Craigslist Personals Alternative FAQs
Still have questions about using dating sites? We have all your top questions answered.
Why does every dating app need my phone number?
Some websites require a phone number, but not all of them. A lot of the dating apps and hookup sites will just require your credit card if there's a premium paid-for service. Oddly enough, Craigslist now requires a phone number when posting an ad - even if you are shouting out to a ghost town.
How can I avoid dating website scams?
No one's claiming that Ashley Madison and AFF are free of all fake profiles. There probably are some there, since these are the most popular dating sites in the world. Assume that there will be a small number of fakes popping up every now and then. You can avoid fakes by blocking them, ignoring their spam comments, and reporting suspicious profiles to the dating app staff. Also use common sense, be cautious, and try a
reverse image search
or look people up on social media.
How can I stay safe using unfiltered websites?
Never share personal information. Stick to your user name and proceed cautiously. As you gain trust with new friends, keep your family and friends in the loop. Meet in a public place when you decide to go out for the first time and
tell someone where you're going
. It's perfectly reasonable to run a criminal record search and or sex offender search on anyone you're considering dating, especially if you have loved ones to protect.
The "New Craigslist Personals" - Adult Friend Finder
We determined Adult Friend Finder had the largest following, the most unique features, and the friendliest community for newcomers. It's great if you're into hookups, sex parties, threesomes, and a whole range of wild stuff. You should definitely sign up for AFF.
Craigslist might be as dead as Tom on MySpace, but there are plenty of used Craigslist alternative options to choose from, from the imitators to the top dating apps and sites with even better features. Why not run your own personal ad and see the responses you get.
Sours: https://www.austinchronicle.com/daily/events/2021-04-09/15-best-online-personals-list-of-sites-that-replaced-craigslist-personals-local-sex-classifieds/
Top 5 Websites Similar to Craigslist
Best 10+ Craigslist Personals Alternatives and Replacements (2021)
click to enlarge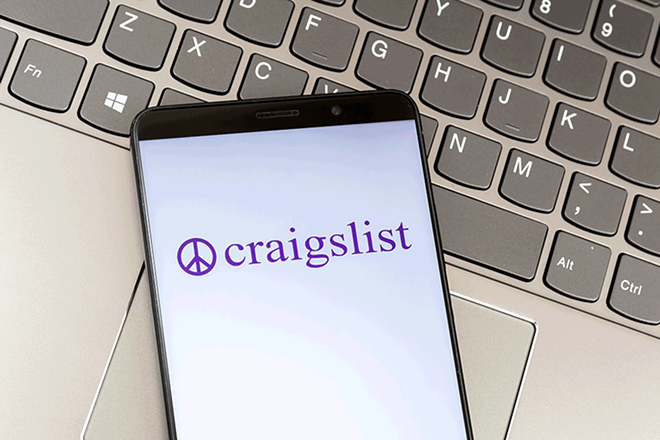 <!—StartFragment—>
When Craigslist closed its personals section, many people mourned the loss of their favorite online dating platform. While Craigslist is known for its traditional classified listings, many people used Craigslist to find local dates, casual meetings, and more. The platform was simple to use, and best of all, it was free.
If you miss the personal ads from Craigslist, you're in luck. After the website was shut down, a whole crop of new personals sites popped up to take its place. On this list, you'll find several Craigslist personal alternatives to find everything found on Craigslist personal ads.
Top Three Alternatives
<!—StartFragment—>
AdultFriendFinder
Ashley Madison
Seeking
<!—EndFragment—><!—EndFragment—><!—StartFragment—><!—StartFragment—>
1. AdultFriendFinder
click to enlarge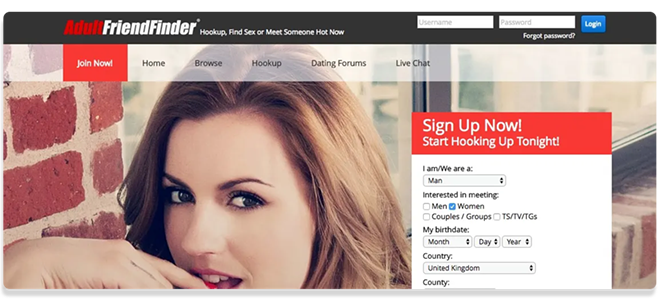 Pros:
Huge user base of open-minded individuals
Lots of extra dating features
Cons:
Potential for inactive or scam accounts
Old school website design
<!—StartFragment—>
If you're interested in sites like Craigslist, it's safe to say you may want to spice up your love life. If that's the case for you, AdultFriendFinder will have a lot to offer. This site was created specifically for any type of relationship that might be slightly unconventional.
AFF is one of the best Craigslist personals replacements because of its open-minded community. If you're dating preference is off the beaten path, you don't have to worry about getting judged on this dating site. Like Craigslist, the users on AFF are looking for a wide variety of different things, making it perfect for people with specific relationship interests.
Aside from classic dating features, AFF also has plenty of extra features for its users. You can browse and write user blogs, as well as forums. You can also check out the live cam feature for some added fun.
Best Feature on AdultFriendFinder:
If you're interested in finding casual dating, AFF has you covered. Just click the tab on the top of the page to find a multitude of offerings.
2. Ashley Madison
click to enlarge
Pros:
Sleek, user-friendly interface
Available as a mobile app
Cons:
It's only suitable for married dating
History of security issues
<!—StartFragment—>
Although Ashley Madison is not technically a listings site, it's a surprisingly great Craigslist personals alternative. That's because Ashley Madison is used primarily for married dating. Believe it or not, many people used Craigslist personals for that very reason, making this an excellent replacement for the popular listings site.
When it comes to non-traditional online dating platforms, Ashley Madison provides one of the best user experiences around. Both the app and the website give users simple, easy navigation. You can enjoy features such as online chatting, virtual gifts, and more.
New users can get started on Ashley Madison for free. To access premium features, you'll have to upgrade to a paid account.
Best Feature on Ashley Madison:
The best feature of Ashley Madison is the ability to filter your search results. Unlike other dating apps, you don't have to rely on a matching algorithm to make connections. You can use the search function to find matches with similar interests.
3. Seeking
<!—EndFragment—>
click to enlarge
Pros:
Users on Seeking are interested in open or non-traditional relationships
Seeking has been around and trusted for over 15 years
Cons:
Seeking is not free to use but the perks are worth the price
Not all users are vetted
<!—StartFragment—>
When you're looking to fill a need that Craiglist casual encounters offered, Seeking is a one-stop shop. Since its inception, Seeking was founded on mutually beneficial relationships. This site has long been the go-to spot for people looking to have a unique dating experience.
Seeking is a great option to replace Craigslist's personal ads because all the users are very upfront with what they are looking for in a relationship. Just like Craigslist personals, you're free to look for a non-traditional dating experience, without fear of judgment.
Now, the one main area where Seeking differs from Craigslist is the price. While Craigslist was essentially free to use, Seeking does charge a monthly subscription to use premium features. The upside is that you'll have access to a plethora of excellent dating features such as video chat, user verification, and more.
Best Feature on Seeking:
As mentioned, Seeking recently added video chat to its list of premium features. This feature makes it incredibly easy to stay in touch with your online connections, even when you can't meet in real life.
4. Pernals
<!—EndFragment—>
Pros:
A modern approach to adult classifieds
Intuitive, user-friendly platform
Cons:
The application glitches at times
Paid membership can get pricey
<!—StartFragment—>
Pernals is an exciting new option for those of you who miss Craigslist personals. This classifieds site is the most modern of all the options on this list. You can download it as an app for any mobile device. You'll find that the user interface is sleek and intuitive, even for beginners. For that reason, you'll find younger users in their 20's and 30's than on a typical classifieds site.
Pernals was created specifically to be the new Craigslist personals and is widely considered the best alternative to the much-missed personals site. As a new user, you can download the application and begin posting ads for free. You can also browse through listings in your area to see who is nearby. Because this site is available in app form, you'll also get cool features such as built-in messaging.
Best Feature on Pernals:
Pernals is one of the only Craigslist personal alternatives that have a dedicated mobile app. Members can download the dating platform onto any Apple or Android device. This is a great feature a lot of dating sites don't have.
5. Doublelist
<!—EndFragment—>
Pros:
It's free to use
Great for the straight and LGBTQ community
Cons:
Smaller cities may not be included
There is no screening for new members
<!—StartFragment—>
Doublelist may be the best Craigslist personal alternative out there. This classified ads site is fully dedicated to personal listings, so you don't have to weed through anything else. Just like Craigslist, you can find listings for men seeking women, men seeking men, women seeking women, and more. It's one of the most inclusive personals sites for gay, lesbian and bisexual singles.
Unlike Craigslist, you do need an account to get started on Doublelist. Once you're signed up, you can post ads and check out the various ads sections to find dates in your city. Doubelist is free to use, making it an excellent Craigslist personals alternative.
Best Feature on Doublelist:
Doubelist has several listing categories that make it easy to find exactly what you're looking for. You can find everything from a casual encounter to a friendship depending on which category you choose.
6. Oodle
<!—EndFragment—>
Pros:
The dedicated personals section makes it easy to find casual dates
It's a full classified site just like Craigslist
Cons:
You need an account to post on the site
Some ads are pulled without warning
<!—StartFragment—>
Oodle is another excellent option for anyone who loves Craigslist personals. This personals ads site is fully dedicated to listings, giving its members the classic classified listings experience. Oodle is just about as close to a Craigslist replacement as you can find. The site has all of your classic listings such as rentals, cars, and services, as well as personal listings.
Similar to Craigslist personals, this classified site has a huge selection of cities to choose from. In addition to a huge selection of U.S. cities, Oodle also has options for members in the United Kingdom, India, Canada, Ireland, Australia, and New Zealand. If you live in a small town or rural area, this is a good choice for you.
You can browse listings without an account, but you'll need to sign up to post in the ads section. Luckily, it's free to post a personal ad.
Best Feature on Oodle:
If you'd like to find someone while you're traveling, Oodle is the way to go. As mentioned, this site is active in multiple countries, so you can find a date as you travel.
7. Bedpage
<!—EndFragment—>
Pros:
Very popular website for dating listings
Huge number of cities to choose from
Cons:
Lots of fake, spam accounts
Posting ads is not free
<!—StartFragment—>
Bedpage is ideal for those of you who used to turn to Craigslist to find a partner. Bedpage is a free classified site with a robust personal ad section. Regardless of your sexual orientation, you can easily find someone in your city using this website.
Now, as with any site like Craigslist, you'll need to be on the lookout for spam accounts. This classifieds site doesn't have a particularly good screening system for new users, so you may run into fake accounts from time to time.
Other than that, out of all the sites on this list, Bedpage comes the closest to the Craigslist experience. You can sign up for this site for free, however, you'll have to pay a small registration fee to post your ads.
Best Feature on BedPage:
One very cool feature on Bedpage is Bedpage Pro. This premium version of the popular classified site gives users the ability to video chat, send and receive pictures, and more.
8. Locanto
<!—EndFragment—>
Pros:
Available as a mobile application
Free to use
Cons:
Members report their ads being moved to different categories
Too many fake ads and scammers
<!—StartFragment—>
Locanto is another traditional classifieds site with an excellent personal ads section. You can use locanto to find used cars and trucks, housing, and events. Of course, if you're reading this article, you're interested in the personals section. Locanto personals are extremely similar to Craigslist personals.
Members can find both long-term and short-term relationships as well as alternative relationships. Locanto has several categories to help you find exactly what you're looking for, such as casual dating, and virtual adventures. The best part is, Locanto is free which makes it easy for users to post as often as they want to.
Best Feature on Locanto:
Locanto gives its members the ability to find partners with similar sexual preferences.
9. OutPersonals
<!—EndFragment—>
Pros:
Made just for the LGBTQ+ community
Lots of international listings
Cons:
Not available as an app
The interface could use an update
<!—StartFragment—>
OutPersonals is the best Craigslist alternative for gay singles. This personal ads site is best for finding casual dating in your city
This site is like a cross between a classic dating site and a personal site. Users get the convenience of personal ads, with added features made specifically for dating. Features like the live chat option allow users to connect and flirt directly on the platform.
This personals site has a diverse user base so you can meet members from a variety of cultural backgrounds. In fact, you can check out listings from cities around the world. OutPersonals is totally free, but you'll need to set up an account to get started.
Best Feature on OutPersonals:
OutPersonals has a number of online chat rooms that are great for making quick connections. Users can join a chatroom to chat with other users who are currently online.
10. AdsEncounters
<!—EndFragment—>
Pros:
Made specifically for personal ads
Great for nontraditional dating
Cons:
High male to female user ratio
The user support could be better
<!—StartFragment—>
AdsEncounters is a Craigslist personal alternative that has gained a lot of popularity. Unlike other classified ads sites that list everything from rentals to pets, AdsEncounters is strictly for personal ads.
The personals section on this website is absolutely massive. Some of the listings you can search for on AdsEncounters are:
Men seeking men
Men seeking women
Women seeking men
Women seeking women
Women seeking groups
Men looking for couples
<!—EndFragment—> <!—StartFragment—>
As you can see, this is a great personal site for finding nontraditional dating and relationships. Aside from casual dating, you can also find serious relationships. People even use this platform for social networking and making new friends. New users can get started on AdsEncounters at no charge.
Best Feature on AdsEncounters:
One of the coolest features of AdsEncounters is the ability to find local events. Users can post events where singles can meet and get together. You can also find fetish events such as parties and more.
What happened to Craigslist personals?
Craigslist personals had a thriving community of online daters before it was shut down. The platform made it easy for users to find a one-night stand or even true love.
Craigslist personals had all kinds of unique features such as the "missed connections" section where members would post about people they had encountered in real life. People loved Craigslist personals for the open-minded and laid-back environment not found on serious dating sites.
Although the removal of Craigslist personals was controversial, it looks like the change is here to stay. Luckily, there are tons of alternatives to Craigslist for those of you who loved the personals section.
How to Use Personal Ads Safely
When it comes to using sites like Craigslist, there are quite a few safety concerns to be aware of. If you're new to using online personals and Craigslist alternatives, you'll have to look out for scammers and fake accounts.
Here are a few tips for using personal ads safely:
Never give out your financial information to strangers online.
Always keep your personal information private. Things like your personal phone number, home address, and place of work should not be shared online.
If you choose to meet up with someone in person, be sure to meet in a public place for your first meeting.
Always take your form of transportation to a date, rather than sharing a car.
Tell your friends or family that you're going on a date and let them know when you expect to be home.
If a user profile looks too good to be true, it probably is. Listen to your instincts.
<!—EndFragment—> <!—StartFragment—>
Craigslist Personals Alternatives- Final Thoughts
If you're in search of a great alternative to Craigslist personals, look no further. Check out the dating sites above to find the best sites like Craigslist personals. Each dating site on this list is ideal for finding a casual relationship or date in your area. Remember to keep the safety tips in mind, and enjoy these excellent sites!
<!—EndFragment—>
Sours: https://www.clevescene.com/cleveland/best-10-craigslist-personals-alternatives-and-replacements-2021/Content?oid=36167209
You will also like:
5 Free Personals Sites Like Craigslist 2021
In 2021, the US Senate passed a bill to fight online sex trafficking. The aim of the bill "FOSTA" is to hold websites responsible for illegalities conducted through personal pages on the said website.
One of the major sites at the receiving end of this legislation is Craigslist personals, which has dominated this area for decades. Craigslist personals used to be a forum that enabled individuals seeking sexual relationships and sex workers. Unfortunately, the largest marketplace for such services has been shut down; however, if there's anything to note about the current situation of most former users of Craigslist personals, it's the fact that humans will always be adaptable, finding new, effective ways to exercise their free will.
It's been barely more than 1 year since the FOSTA bill was passed and numerous alternatives seem to be everywhere already, ready to swiftly steal the confusing market share Craigslist personals has left in the wake of its implementation in line with FOSTA.
There is definitely an oversaturation of such alternatives bringing with it the issue of ineffective solutions or spammy sites. Out of all alternatives checked at the time of this writing, here are five (5) alternatives to Craigslist personals that stand out:
1. www.doublelist.com
3,520(Alexa ranking), 38,552(global Alexa ranking)
The initial idea behind Doublelist.com was simply to provide a temporary solution that enabled individuals to have fun and connect within a safe area such that the void created by most other sites in this respect would be filled. By so doing, Doublelist.com managed to garner much more patronage than initially anticipated in its early days. To put the icing on the cake, FOSTA came forth and knocked down one of the largest gatherings of sexual related connection, giving rise to the explosion of double list.com.
While complaints come up from time to time with regards to the presence of bots within the community, doublelist.com has deployed a lot of techniques to combat fake users both proactively and retroactively. While doublelist.com serves as an efficient substitute for the now-defunct craigslist personals, much is still left to be desired in comparison with its predecessor. At the time of this writing, registrations are restricted; thus the inability of prospective members to signup to the fry and have a little fun. Mostly, these restrictions are geographically based.
2. www.bedpage.com
6,667 (Alexa ranking), 59,457 (Global Alexa ranking)
Bedpage.com, on the other hand, seems like an exact duplicate of Craigslist except it still allows for personals. The interface used is nice and modern, perhaps a lesson from Craigslist which had an 80's look to it which despite being simple to use, seemed too old sometimes.
The registration process here is cumbersome, validating all details to ensure that no fake users get past the registration process to even begin with. Bedpage.com has put in stringent measures to avoid the ever-prevalent plague of personals sites, fake users.
While this is a method worthy of emulation by other sites, some locations on Bedpage seem to be empty. For those who possess many users, you can be sure to enjoy the benefits of a site that cares. Perhaps with time, all locations will be full of requests and with 100% real users.
3. www.adultsearch.com
3,130 (Alexa ranking), 13,963 (Global Alexa ranking)
Adultsearch.com is yet another site that bores the striking resemblance to craigslist. It has the same format for services, and purchases and lots more. Adultsearch also provides an avenue for people seeking sexual relationships to see each other in the background. If we are to remove the increasingly disturbing reports of scammers on this site, then Adultsearch is quite an alternative for Craigslist dating. You may only need to tread the waters a little more carefully.
4. www.classifiedads.com
8,998 (Alexa ranking),29,779 (Global Alexa ranking)
Classifiedads.com has been around for quite a while, probably longer than most of the other sites on this list. Classifiedads.com has kept the personals section game, and it's going strong each passing day. With the out pool of users from craigslist personals, classifiedads.com seems to be the next stop for those directly involved with personals services as the site has confirmed credibility and a wider following than most of the others on this list.
If I were to pick one of all these craigslist personals alternatives, I'll pick this very quickly. Perhaps it's just me.
5. www.personals.oodle.com
9,091 (Alexa ranking), 46,167 (Global Alexa ranking)
Oodle.com is an amazing replacement for craigslist personals and here is why. There 're pictures. And by pictures, I mean valid pictures for everyone who has put out a personals request. What this means is that you can access your prospective sexual/relationship partner's physical properties before even sending a message. And there are tons of such requests in virtually all the cities of the US.
While seeing Craigslist personals created a large void and for some brought tears from their eyes, alternatives have come tearing through the market of individuals left hanging. Perchance, you have found a suitable alternative.
Sours: https://www.pernals.com/5-free-personals-sites-like-craigslist.html
2574
2575
2576
2577
2578