List of Steven Universe episodes
Episodes of the Cartoon Network animated series
Steven Universe is an American animated television series created by Rebecca Sugar for Cartoon Network. The series revolves around Steven Universe (voiced by Zach Callison), who protects his hometown of Beach City alongside Garnet (voiced by Estelle), Amethyst (voiced by Michaela Dietz) and Pearl (voiced by Deedee Magno Hall), three magical alien guardians known as the Crystal Gems. During the original run of the series, episodes of Steven Universe were variously broadcast once a week; in blocks of multiple new episodes in the course of a week, marketed as "Stevenbombs"; or back-to-back as specials with an umbrella title.[1]
During the course of the series, 160 episodes of Steven Universe aired over five seasons, between November 4, 2013, and January 21, 2019.[2] A television film, Steven Universe: The Movie, was released on September 2, 2019, following the fifth and final season.[3] A concluding limited series, Steven Universe Future, premiered on December 7, 2019, and ended on March 27, 2020.[4][5]
Series overview
Episodes
The order and length of the first three seasons is inconsistent between official sources; this list uses the "intended order" of the episodes as specified by Ian Jones-Quartey, which re-orders six episodes from the first two seasons compared to the broadcast order.[6]
Pilot (2013)
Season 1 (2013–15)
Episode premieres initially occurred weekly on Monday nights.
Episode premieres moved to Wednesday nights beginning with the episode "Steven the Sword Fighter".
Episode premieres moved again to Thursday nights beginning with the episode "Coach Steven".
The episodes "Open Book", "Shirt Club", and "Story for Steven" were bumped to air during the second season in order to facilitate airing the final 'arc' of season one over five consecutive nights.[8]
The episode "Say Uncle" was produced and aired as part of the second season, as denoted by its different production code. However, though non-canon, in terms of story chronology it occurs late in the first season, and is included here per Quartey's list.[6]
Season 2 (2015–16)
Season 3 (2016)
The episodes "Super Watermelon Island", "Gem Drill", "Same Old World", "Barn Mates", and "Hit the Diamond" aired as a four-week special event titled In Too Deep.
The remaining episodes of the season all aired during another four-week special event titled Summer Adventures.
Season 4 (2016–17)
The episodes "Kindergarten Kid" and "Know Your Fusion" were the last two episodes to air during a four-week special event titled Summer Adventures.
"Steven's Dream", "Adventures in Light Distortion", "Gem Heist", "The Zoo", and "That Will Be All" aired as a four-night special event titled Out of This World.
Episode premieres moved to Fridays beginning with the episode "The New Crystal Gems".
Season 5 (2017–19)
The episodes "Stuck Together", "The Trial", "Off Colors", and "Lars' Head" aired together as a one-hour special, under the umbrella title Wanted.
The episodes "Lars of the Stars" and "Jungle Moon" aired together as a half-hour special, under the umbrella title Stranded.
Episode premieres moved to Monday nights beginning with the episode "Your Mother and Mine".
The episodes "Now We're Only Falling Apart", "What's Your Problem", "The Question", "Made of Honor", and "Reunited" aired as a five-night special event titled Heart of the Crystal Gems.
The episodes "Legs from Here to Homeworld", "Familiar", "Together Alone", "Escapism", and "Change Your Mind" aired as a five-week special event titled Diamond Days.
Sours: https://en.wikipedia.org/wiki/List_of_Steven_Universe_episodes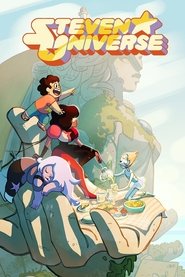 Where to watch Steven Universe Season 1 Episode 42 Online ? First of all, here are some lines about the summary of the show : Steven has to take Connie back to her home before a blizzard hits Beach City, and Garnet shows him some outcomes before they leave... Now! Prepare yourself to watch Steven Universe Season 1 Episode 42 online free. Please help us by sharing this episode Winter Forecast with your friends. Thank you for your support! Good viewing.
8.5TMDB
OPTIONS
Play NowHD-1080p

Stream in HDHD-1080p

Download in HDHD-1080p

All episodes in HDHD-1080p

New episodes in HDHD-1080p

Problem Video ?Video does not work

Premium accountHD-1080p without ads
Steven Universe Season 1 Episode 42Watch Steven Universe Season 1 Episode 42 OnlineGoogle Steven Universe Season 1 Episode 42Watch Steven Universe Season 1 Episode 42 HD OnlineSteven Universe Season 1 Episode 42 StreamWatch Steven Universe Season 1 Episode 42 free onlineSteven Universe Season 1 Episode 42 on 123 of moviesWatch Steven Universe Season 1 Episode 42 Free
Watch Steven Universe Season 1 Episode 42 Online Free : Perfect writing, perfect direction, perfect acting What an episode!!!!
Steven Universe online is a great show up till this point. Do not watch after Steven Universe Season 1 Episode 42 online unless you want to face complete disappointment. You have been warned.
Did You Know? Now! You can watch Steven Universe Season 1 Episode 42 online on 123ofmovies. Stream it for free without the need of services like Netflix, HBO GO, Amazon Prime or Disney+.
Steven Universe Season 1 Episode 42 online goes far beyond IMDB's rating system. this serie Steven Universe is perfection and we need a new name for Steven Universe Season 1 Episode 42. It simply does not get any better than this. I don't use the word "Flawless" lightly but it's the only word that comes to my mind when thinking of this episode "Winter Forecast". The visuals, the acting, the score and basically everything about this episode is impossible to resist regardless of your taste. Television at it's absolute finest!
Steven Universe doesn't disappoint and which each episode, you think you can't be surprised any further and you do. "Steven Universe Season 1 Episode 42" was magnificently Shakespearean. It moves the story forward and it ends in an acceptable place. This thing played like an orchestra. Dare I say it..it has Godfather like quality to it. It is better than any movie I've seen in a long time and you will be very excited to talk about with your other Steven Universe online friends. And its so nice to see how each of these characters are so different from Steven Universe Season 1 Episode 42 online. Its just simply a brilliant show.
If you are unable to watch the tv show Steven Universe Season 1 Episode 42 online on 123ofmovies, you can search other sites. Try a search on:
Steven Universe Season 1 Episode 42 fmovies.to is a better place to watch movies online for free. OR Steven Universe Season 1 Episode 42 VexMovies is international website that is more than great. OR Steven Universe Season 1 Episode 42 Movie4k : Another great site on our ranking of the best movie streaming sites like 123ofmovies. OR Steven Universe Season 1 Episode 42 CMoviesHD This site is one of the best streaming sites. OR Steven Universe Season 1 Episode 42 Stremio is one of the standout international websites that showcases many popular movies, series and TV shows. OR Steven Universe Season 1 Episode 42 123Movies is one of the top sites on our list of the best movie streaming sites. OR Steven Universe Season 1 Episode 42 YesMovies. At YesMovies you can find a range of 720p and 1080p streaming.
How do you top one of the best episode in the TV history?? Simple, By creating another episode with absolute perfection. Rebecca Sugar is one hell of a best directors, producers should use him to direct every episode of the coming seasons. Just WOW what more can you say, this is how a season finale should be done, with perfection,clarity and little bit of anxiety for the next season. Steven Universe Season 1 Episode 42 started slowly , but it picked up on the way and it was great seeing every questions, stories are cleared and connected without losing the clarity. Acting was just top notch, Ser Davos was breathtaking, the dialogues and the expression was superb. if you missed this, for any reason watch it at the earliest, because it is something that should not be missed.
Simply "Winter Forecast". The music is just perfect. A perfect almost 11min start sequence like I have never seen in my life.
What a great journey this season has been. This is now turning into one of the greatest shows of all time, was hard for me to predict. Because as i mentioned, many TV shows becomes increasingly worse over time, even TV shows with only a few seasons often do. But this is not the case with Steven Universe. This show has definitely had it's ups and downs, but what it does well is to keep on delivering strong scripts, strong performances, strong direction, strong CGI. Well it's strong in everything basically.
If you are still interested in this serie, but you haven't found it yet try this:
Steven Universe Season 1 Episode 42 solarmovies, Steven Universe Season 1 Episode 42 5movies, Steven Universe Season 1 Episode 42 flixtor, Steven Universe Season 1 Episode 42 AZMovies, Steven Universe Season 1 Episode 42 lookmovie, Steven Universe Season 1 Episode 42 Tubi, Steven Universe Season 1 Episode 42 RainierLand
When i saw Winter Forecast episode online, i felt the same way do now. I have this sensation of WOW flowing through me. I have just witnessed something extraordinary. And then i feel like praising the people, the cast, the entire production for their outstanding craftsmanship. I'm simply in awe of Steven Universe Season 1 Episode 42 i just watched.
There is not much more to be said. Steven Universe Season 1 Episode 42 online : There is no reason to say anything else. This was the best episode, if I dare say, of the entire show. From the first that is throughout, to every persons part of the story. So so good.
Conclusion:
Watch Steven Universe Season 1 Episode 42 ( Winter Forecast ) online free on 123ofmovies like Hulu, Netflix and Amazon Prime. : Everything was shot beautifully, everything was perfectly paced. Everything was everything.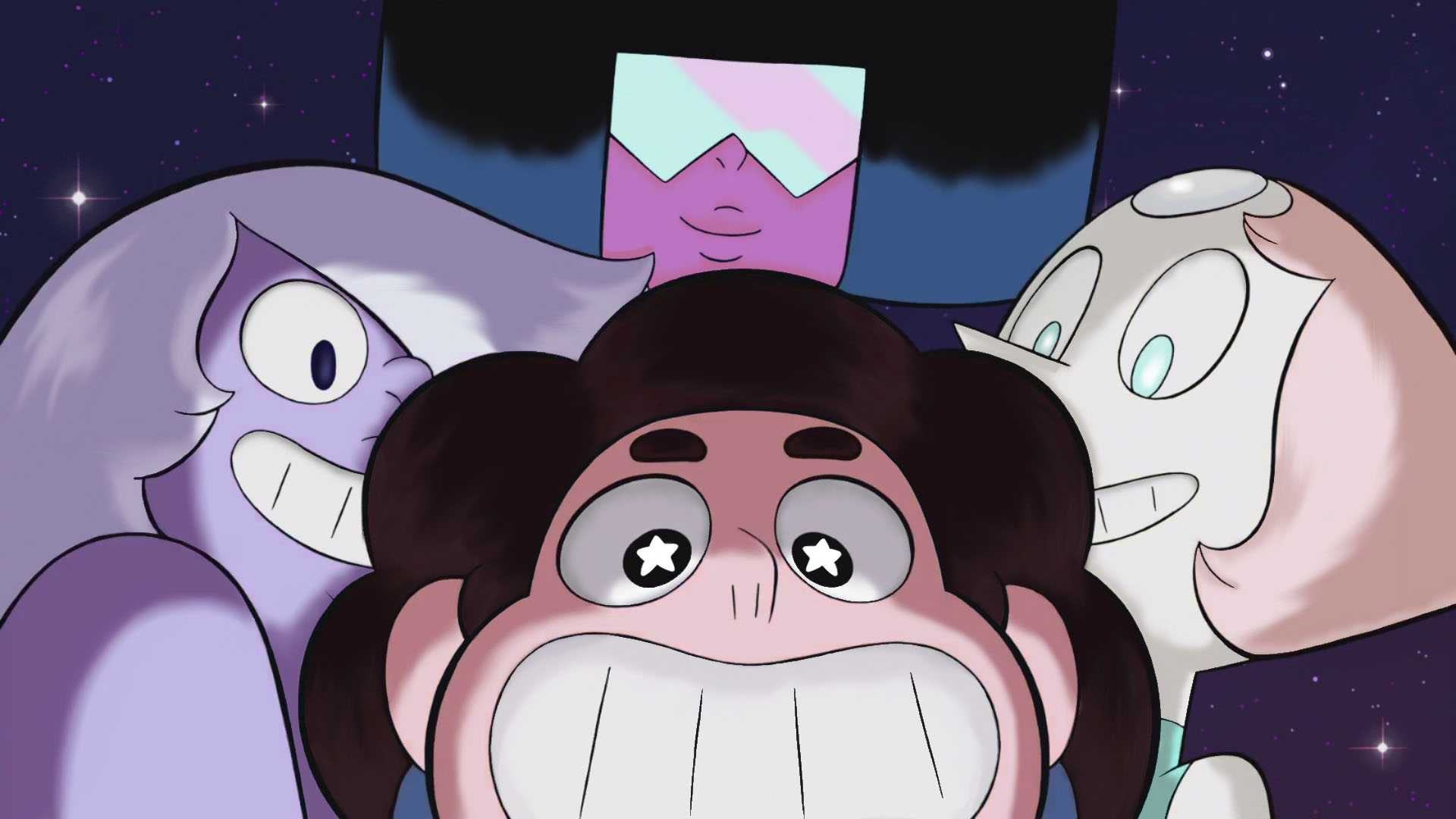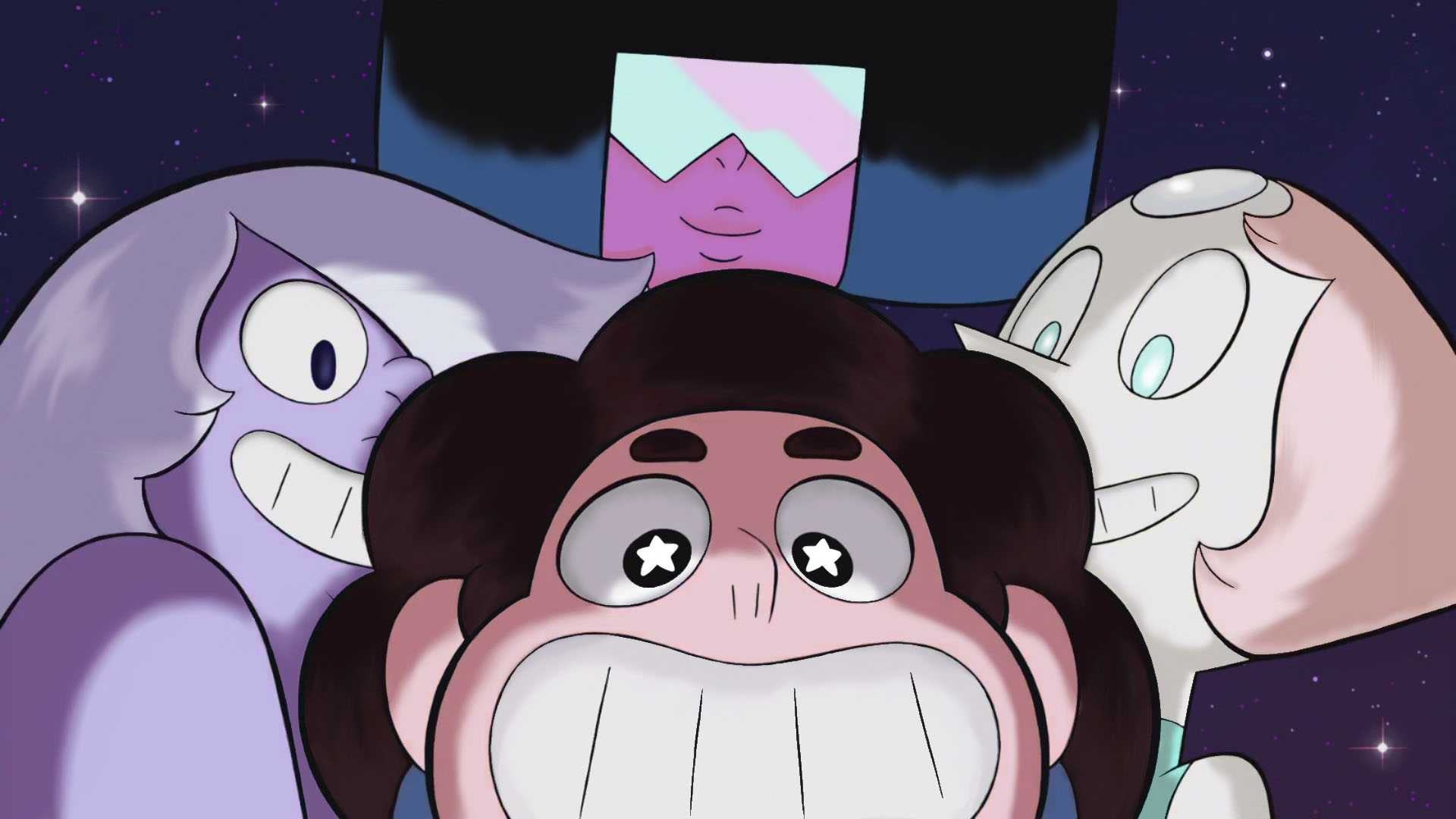 Sours: https://123ofmovies.com/online-episode/steven-universe-season-1-episode-42/
Steven Universe
A magical comet hurtles toward Beach City, and Steven must dig through his father's collection of old junk, and the past, to find the weapon that can save the town.
Ep 1 Full Disclosure
12 mins
Steven tries to avoid Connie so he doesn't have to tell her about his most recent harrowing adventure.
Steven tries to avoid Connie so he doesn't have to tell her about his most recent harrowing adventure.
Ep 2 Joy Ride
12 mins
The Cool Kids help Steven put some fun back in his life.
The Cool Kids help Steven put some fun back in his life.
Steven and Connie help Jamie the mailman with love.
Ep 4 Say Uncle
12 mins
A long lost relative of Steven's comes to town to aid him in unlocking the power of his mother's gem!
A long lost relative of Steven's comes to town to aid him in unlocking the power of his mother's gem!
Ep 5 Reformed
12 mins
Steven, Amethyst and Garnet chase after a monster that's been loose inside the Temple.
Steven, Amethyst and Garnet chase after a monster that's been loose inside the Temple.
Ronaldo does some investigative reporting on whether Steven and the Crystal Gems are safe for Beach City.
Connie trains with Pearl to be a swordfighter.
Steven and the Crystal Gems revisit the Kindergarten and find a dark secret.
Ep 9 We Need To Talk
12 mins
Greg tells Steven and Connie the story of how he learned about Gem fusion.
Greg tells Steven and Connie the story of how he learned about Gem fusion.
Ep 10 Chille Tid
12 mins
Steven and the Crystal Gems try to relax with a slumber party.
Steven and the Crystal Gems try to relax with a slumber party.
Ep 11 Cry For Help
12 mins
Steven's favorite TV show gets interrupted by a magical disturbance.
Steven's favorite TV show gets interrupted by a magical disturbance.
Steven, Greg and Garnet go on a road trip.
Steven and Jamie put on a play about the founding of Beach City.
Ep 14 Onion Friend
12 mins
Steven and Amethyst visit the strange world of Onion's house.
Steven and Amethyst visit the strange world of Onion's house.
The Crystal Gems explore an ancient Gem spaceship.
Steven and Connie sneak into a hospital to recover Rose's sword.
Steven helps a friend who's afraid of thunderstorms.
Steven and the Gems head back to the family barn to build some robots.
Steven helps Sadie put together an act for Beachapalooza.
Ep 21 Too Far
12 mins
Amethyst and Steven get in on some Gem gossip.
Amethyst and Steven get in on some Gem gossip.
Ep 22 The Answer
12 mins
Garnet finally tells Steven the story of how she came to be a Crystal Gem.
Garnet finally tells Steven the story of how she came to be a Crystal Gem.
Steven has doubts about believing in everyone.
Additional Information
Parental guidance advised for young children
Sours: https://www.mewatch.sg/episode/Steven-Universe-S3-E42-Greg-The-Babysitter-143316
Steven Universe - This Ship's Going Down - Cartoon Network
Steven, Universally — Episode 42: Winter Forecast
Episode 42: Winter Forecast
"Nah, I'm just killin' time."
There is no moment in Steven Universe, or arguably any show I've ever watched, that captures the pure wonder of childhood like my favorite scene in the series, and that's the wordless ending of Winter Forecast. The way Steven intuits his friend's arrival. The slow pan as she surveys the room. Her glasses-free smirk. The strange and specific sensation of being a kid and being awake while your parents are asleep. The way we follow Steven's wide eyes from Connie to the window, then repeat the motion from his point of view. The sound of the wind, and the lingering shot of the snow, and the cut to black.
Our last look at Steven and Connie after their adventure could've easily been this, just two excited goofballs in an episode about two excited goofballs. But instead, it's this:
It's just so damned lovely. And this moment of unspoken connection is exactly the sort of thing Rose wanted so badly for her son. Steven Universe may be fun because of its action and lore, and it may be important because of its themes and characters, but it's special because it takes the time to show us moments like this.
Still, like Steven, we oughtta go back to the beginning, because the episode preceding this scene is pretty nifty as well. This is the first time we've seen Connie since Alone Together, and their comfortable new status quo is great to watch after the initial awkwardness of Bubble Buddies and Lion 2 and the atonal backpedaling of Fusion Cuisine. Like I said in my very first discussion of Connie, she often prompts huge changes in Steven's life, be it his first bubble, the unsheathing of Rose's sword, the revelation of his healing powers, the introduction of school as a concept (which led to The Mirror and Lapis), his first in-battle shield summon, and his first fusion. But here, they're just shooting the breeze, and Steven isn't overtly changed by the end. Not everything with Connie has to be a huge deal, and I appreciate that.
If anything, the biggest change comes from Garnet, who continues to let Steven in on her secrets by revealing the ability to pass along her future vision. Winter Forecast thrives off the mystery of Steven's multiple realities, but its solution downplays the new implication that Garnet lives through several bad future until she picks the right one on a regular basis. As upsetting as this sounds, it's also at odds with her description of how her powers work in Future Vision, the way it affects her reflexes in Meat Beat Mania in Arcade Mania, and the way Steven sees the future in Jailbreak. I'd love consistency on how her powers work, but if that's the cost of creative visualizations of a magical concept then I'll take it.
But back to our leads. It's a bundle of fun to watch Steven and Connie hang out, and the episode explores their growing friendship by blending moments of spontaneity (their snowball fight, scrambling to trick the grown-ups) with lived-in continuity (Connie's interest in the mechanics of processed food, Steven's awareness of how strict the Maheswarans can be). While many of these events are erased from time, they still show how close the two have become and how much Connie has evolved from her isolated Bubble Buddies self.
This is a Connie who's fine with procrastinating instead of obeying her mother's direct orders, who doesn't freak out after Greg's van slips, who isn't even upset to trudge a few miles in a snowstorm. When the van breaks down in another timeline, she's content to make a party of it with the Universes. But best of all is her phone call to her mother to say she's staying at Steven's, complete with a deep breath to prepare herself and a tone-perfect read by Grace Rolek, spouting out the words all at once to get them over with. The Crystal Gems have made a fellow rebel of her.
Steven has grown a lot since Bubble Buddies as well, but we've spent plenty of time watching it happen. Rather than showcase his development, we get to see him slowly learn a lesson about making good choices even when it isn't fun. But that's a boring lesson, so it's sugarcoated in a brilliant sci-fi mystery constantly throwing Steven (and us) out of his (our) element(s!). From the moment he becomes transfixed by the glowing back flap of Greg's outfit, his life is a whirlwind that's just as bewildering to the viewer. Savvy fans may have noticed Garnet's kiss on where his third eye would be on first viewing, but suckers like me were entranced by his slow and jagged drift into the past. Zach Callison can sell incredulity with the best of 'em, which is a relief considering it's Steven's default state for most of the episode. Eternity really seemed injured for a moment there!
Outside of Lion 3′s brief recording, we haven't seen Greg since all the way back in Watermelon Steven. In that episode, as well as many others, his fatherhood role extends to being a fun dad for a kid that lives with other people. Winter Forecast and Maximum Capacity give him back-to-back episodes to show off his responsible side, and each is a wonderful example of why he's such a good father despite his flaws. He makes mistakes in several timelines of Winter Forecast, but they come from a very real place of insecurity, from wanting to wear the right clothes (Steven is right, those Saiyan-level eighties pads are amazing) to wanting to ensure Connie gets home safely even if it kills her.

Greg is trying to impress fellow parents, and is aware enough of his shortcomings to be embarrassed when he fails. And that insecurity gets so much deeper when we finally understand his own childhood from Mr. Universe: his parents were just like the Maheswarans, controlling their only child with a strictness that makes said child seek out a magic world. He isn't just trying to make sure Connie can still have that magic by keeping both families on good terms, but the runaway whose parents never wrote back is looking to show somebody that he isn't a screw-up. So he does his best in a variety of lousy scenarios, and earns his happy couch ending.

Finally, while the Gems stick to the background, Winter Forecast's sudden veer into the ongoing Homeworld arc is magnificent. Heavy plot episodes and slice-of-life episodes tend to be separated, but jumping into the Gems blowing themselves up trying to warp the Shooting Star back adds cosmic perspective to Steven's other bad timelines. Reminding us that life goes on without Steven is important, but turning it into a whiplash-inducing injection of drama is hilarious.
Like any of my favorite Steven Universe episodes, tone is everything in Winter Forecast. Like Rose's Room, the mood shifts about throughout the runtime: in this case between silliness, embarrassment, fun, tension, drama, and relief. But it wears each of these hats with aplomb (which is more than I can say for the characters; come on, it's snowing, you're gonna freeze your ears off!) and begins and ends with two distinct but delightful depictions of childhood friendships. From goofing off with marshmallows to sharing a quiet secret, this is one of the greats.
(Also, Winter Forecast is a truly great name for this episode. What can I say, I'm a pun man.)
Future Vision!
Another snowy episode, Three Gems and a Baby, reveals Greg's carabiner song is hardly a new composition. (But points off for that same episode having Steven say "I've never seen it snow like this before" post-Winter Forecast.)
Greg will continue to be a Cherry Man in Mr. Greg.
We're the one, we're the ONE! TWO! THREE! FOUR!

Again, that last scene is my favorite in the series. But while I love the mystery element and the various alternate realities, it's not quite as fun to rewatch after we know the big secret (compare this to Mirror Gem and Lion 3, which are just as great if not better when we know what the mystery is building to). It still makes the Top Ten, but it's not ranked as high as the scene alone would merit.
Top Ten

Steven and the Stevens
Mirror Gem
Lion 3: Straight to Video
Alone Together
Coach Steven

Giant Woman
Winter Forecast

On the Run
Warp Tour
The Test
Love 'em

Like 'em
Enh
No Thanks!
4. Horror Club
3. Fusion Cuisine
2. House Guest
1. Island Adventure
See more posts like this on Tumblr
#steven universe#winter forecast#su#steven universally#review
More you might like
Six Months Later
"Here we are in the future."
Hi, y'all!

As I promised myself long ago, and wrote about a year and a half ago, I've marked the end of Steven, Universally with my fifth tattoo. It's an edited version of a gorgeous minimalist crest designed by SekultSiul (took a surprisingly lengthy web search to find something I wanted), and I'm rull pumped for it to heal over.

Today marks six months since I wrapped this project up, and in that time I got engaged to my favorite person and moved to a new city after nearly a decade in New York. In all the hubbub it's frankly been wonderful to have time away from writing every week; analyzing my favorite cartoon never felt like a burden, but as life gets busier it does feel freeing to have one less meal on my plate. As such, while there's always a chance for another blog down the line (for instance, I have some thoughts about Korra through the lens of policing), for now I'm happy to focus on settling into this new stage in my life.

In its entirety, Steven, Universally is a touch over 350,000 words, which means I've written more about Steven Universe than Tolstoy wrote about Anna Karenina. Between this blog and Going Over the Garden Wall achieving what I wanted to achieve, I'm content with the decision to let this chapter close, but I'll always be grateful for the support I got from y'all as I tackled this endeavor. Thanks so much, and merry reading!

Future, Episode 20: The Future
Time is an illusion that helps things make sense
So we're always living in the present tense
It seems unforgiving when a good thing ends
But you and I will always be back then.
"It's not serious, but could be trouble if left unchecked."
Keep reading
Future, Episode 19: I Am My Monster
"The only person who's never had Steven is Steven."

Steven Universe began with a sweet, simple theme song focusing on our young hero's innocence, and gained a more confident update after he got some experience under his belt. Steven Universe Future mixes things up by adapting Happily Ever After from the movie into a theme song, and while this new opening mostly revels in the same joy as its predecessors, it replaces the line "nothing to fear, no one to fight" with an uncomfortable lyrical gap as we see what Steven has to fear and fight.

Most of these obstacles were familiar from the start: Jasper is a given, Bluebird heavily resembles Aquamarine, we've got a new plant version of Steven up front, two lapis lazulis up high, and a screaming pink version of White Diamond between them. Mysterious, sure, but easy enough to figure out by look alone. The only new face is the final boss, lurking behind and above everyone else, casting an ominous glare in the same way Yellow Diamond once did when she was the scariest threat Steven could think of.

It's a given that Steven Universe is the protagonist of the series, movie, and epilogue that bear his name. But it turns out he's only the hero of the first two.
Keep reading
Future, Episode 17: Homeworld Bound
"I don't want to feel better, I want to be better!"
For all his shortcomings when it comes to putting everybody else first, Steven at the very least knows to maintain a healthy distance from the Diamonds. Steven Universe: The Movie begins with him fleeing Homeworld with such desperation that he'd rather face his family's hard reset and a global threat by himself than call the Diamonds for backup, so the only way to realistically have him seek them out would be circumstances that felt even more dire than the end of the world. And sure enough, that's what Steven Universe Future spends its first sixteen episodes building up to.
Homeworld Bound begins right where we left off, meaning we have our second episode in a row that sets the stage with the Big Three Crystal Gems. As in Fragments, Steven walks right past his family's concerns and puts up a literal wall to keep them away, but this time any frustration they have has ceded to pure concern over his well-being. Jasper now lurks among them as a living reminder of his darkest moment, and while nobody he leaves behind is happy about it, she takes it the hardest; she's had more than enough rejection in the past few years. Steven isn't happy about it either, but now that absolutely every other option that he can think of has been exhausted, he grits his teeth and warps to a broken world to see if he can stomach his last resort.
Keep reading
Future, Episode 16: Fragments
There are three core episodes of Steven Universe that center around the idea of being Strong, highlighted by each of the Big Three Crystal Gems singing about it. In Coach Steven and Strong in the Real Way, Pearl lays out the thesis that inner strength is what matters most. In Jailbreak and Stronger Than You, Garnet solidifies that thesis and focuses on the importance of healthy relationships to enhance inner strength. And in Cry for Help and Tower of Mistakes, Amethyst points out that while Pearl and Garnet are right, the work itself can be grueling: there are no shortcuts to building inner strength and healthy relationships.

Steven internalizes these lessons at the time, but as his life unravels, so does his understanding of them. So at what he thinks is his lowest point, he turns to someone that disregards inner strength for physical strength, that was defeated by partners working as one and repeatedly failed to emulate their success, that only values hard work when it allows her to hurt people more efficiently. And when she preaches about power for the umpteenth time, he drinks up her barbaric perspective like it's the most delicious poison in the world.

For Jasper, strength is always comparative. Being strong isn't as important as being the strongest, so we always hear her bragging about being stronger than everyone around her; that's what adds the extra kick in Garnet's Stronger Than You. Despite being defined by her misguided sense of strength throughout the series, Jasper only ever says the actual word "Strong," without affixes, once. And because brutal eloquence is her secret weapon, once is all she needs to deal a life-changing blow.

"Are you afraid to be strong?"
Keep reading
Future, Episode 15: Mr. Universe
"Don't you know the Universe is looking, too?"
My dad was born in New Jersey in the mid-fifties and raised not too far away in Pennsylvania, so there are few artists that move him like Bruce Springsteen.

When I was thirteen or fourteen, Dad and I were driving somewhere, half-talking and half-listening to the Boss. Longtime readers may recall that both of my parents are pastors, and Dad was in full form preaching the Gospel of Bruce, but when he mentioned how well Springsteen captures the yearning of youth, I just sorta shrugged. With the tact of a literal middle schooler, I helpfully pointed out that while my dad remembered Springsteen as a young man, from my perspective he'd always been middle aged.
The car didn't screech to a halt, and Dad didn't get defensive or stern. He wasn't even disappointed that I didn't grasp what he saw in his favorite musician. But I'll never forget the way his face shifted as the weight of our age gap sunk in; somewhere down the line, he'd gotten older than he thought he was.

Keep reading
Future, Episode 13: Together Forever
"Not now."
Ugggggh.
Sorry, weird typo, what I meant to write was UGGGGGGH.
I never actually watched Together Forever until I had to for this post. I'd watched most of it, and I'd listened to the whole thing, but I was physically unable to keep my eyes on the screen until I forced myself to do it, because, if you'll allow me, UGGGGGGGH.

Keep reading
Future, Episode 12: Bismuth Casual
"I've kinda missed out on a lot of human stuff."

After eleven episodes of buildup, our next eleven minutes can't wait a single second longer for Connie.
She's the biggest missing piece of Future up to this point, only seen in glimpses and heard in references. And she's not even a main character in the movie, meaning we've barely seen her at all since the time skip. That said, we can gather a lot from what little we've gotten from her: she's bolder about her crush on Steven, she's interested in normal human activities like space camp without losing her grip on that space sword, and now she's busy busy busy planning for her future. In short, she's everything Steven could be if he had his life together, but because he wasn't raised in a stable home and was burdened from a young age with an impossible legacy, that just isn't in the cards for him. It isn't that she's run out of problems, but she's figured out how to keep it together.
And sure enough, she bursts into Bismuth Casual singing along with Emily King, who's been serenading the closing credits and will give us the final song of the series. Connie is the human half that's eluded Steven throughout the epilogue, and while it's great to see her, sudden exposure to this vital part of his life is bound to be messy.
Keep reading
Future, Episode 11: In Dreams
"Camp Pining Hearts helped me escape when everything around me was in chaos."

Meta commentary requires a deft touch unless you want a story that's overly cutesy or self-congratulatory, and while Steven Universe doesn't always get it right as far as I'm concerned (see: Say Uncle and Know Your Fusion), it's never gotten it wrong when an in-universe television show is involved, and it's never gotten it wrong with Peridot.
I say "meta commentary" and not "meta humor" because In Dreams, on top of being our last Peridot episode, is our last horror episode. And while there are jokes galore courtesy of the Crystal Gems' favorite gremlin, what could've been a broad episode about fanfiction is reshaped by the very thing the story is about: the fact that Steven Universe Future is about what happens after the escapism of Steven Universe, when the fantasy of being a galactic hero cedes to the reality that Steven has a lot more life to live and a newsstand's worth of issues to sort out.
This isn't just an episode about why this series can't be Steven Universe anymore, but why the series is ending: ongoing shows require constant conflict to fuel each episode's plot, and Steven has adjusted his worldview to fit into a world driven by conflict to the point where he has no idea how to just exist with people anymore. In Dreams mourns the end of simpler times, but readies both its characters and its audience for what can come next.
Keep reading
Future, Episode 10: Prickly Pair
"Why do I need to be needed?"

Steven Universe, for all its sweetness and humor, knows its way around horror. It isn't even something the show had to ease its way into: Frybo and Cat Fingers are only its fifth and sixth episodes, and they set the stage for a children's cartoon that's strangely okay with unnerving its viewers. It's not as if it's rare to see scary stuff for young audiences (horror is a huge genre for kids), but it's weird and wonderful to see it so seamlessly woven into a show that isn't normally aiming for that mood.
There are only two episodes I'd label as "horror" in Future, and like our earliest entries, they appear back-to-back. But these are no longer stories about childhood fears: Steven is growing, and the things that scare him the most hit much harder for teenagers and adults. We see throughout the epilogue that it's unhealthy to bottle up your feelings instead of processing them, but as Prickly Pair and In Dreams show, the consequences can go further than pain or discomfort. They can be downright disturbing.
Keep reading
See this in the appShow more
Sours: https://stevenuniversallyreviews.tumblr.com/post/156218574628/episode-42-winter-forecast
42 ep steven universe
For some it was difficult to tell if it was a boy or a girl. Some did not take a steam bath and came in a zombie costume, usually took old things, tore them, smeared with ketchup and mud and howled and whined, demanding brains, walked. Around the hall. All in all, it was fun.
Steven Universe - This Ship's Going Down - Cartoon Network
Deeper. Okay. Anya with a dick in her mouth nodded silently. She herself became interested in how deeply she could take it into her mouth and she did everything as Alexei asked.
You will also like:
Thinks again. To spur her thought process, I squeeze her right nipple with two fingers. The answer is a scream, turning into a moan, and consent to a blowjob with a swallow. Yes, and she is not so smart, firstly, after the break it will hurt her even more, and secondly, right after one time, to make.
2553
2554
2555
2556
2557