225/40R18 Tires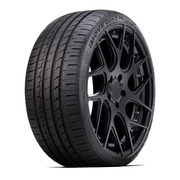 iMOVE GEN2 AS
All Season | 92W XL
Avg. $80.00
Ultra High Performance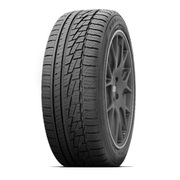 Ziex ZE950 A/S
All Season | 92W XL
Avg. $100.00
High Performance
65K Miles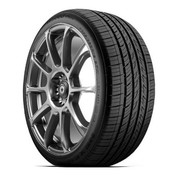 N5000 Plus
All Season | 88H SL
Avg. $109.95
Grand Touring
65K Miles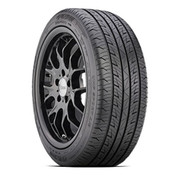 UHP Sport A/S
All Season | 92W XL
Avg. $111.00
Ultra High Performance
40K Miles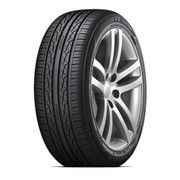 Ventus V2 concept 2
All Season | 92W XL
Avg. $115.67
High Performance
45K Miles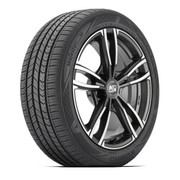 Majesty 9 Solus TA91
All Season | 92W XL
Avg. $119.00
Grand Touring
45K Miles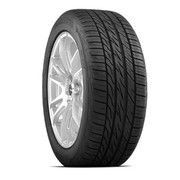 Motivo
All Season | 92W XL
Avg. $121.95
Ultra High Performance
60K Miles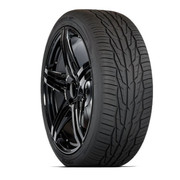 Extensa HP II
All Season | 92W XL
Avg. $126.00
High Performance
45K Miles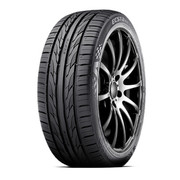 Ecsta PS31
Summer | 92W XL
Avg. $128.75
Ultra High Performance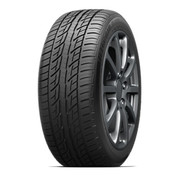 Tiger Paw GTZ All Season 2
All Season | 92W XL
Avg. $129.88
Ultra High Performance
50K Miles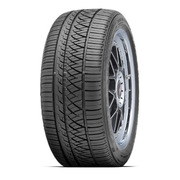 Ziex ZE960 A/S
All Season | 92W XL
Avg. $132.00
High Performance
45K Miles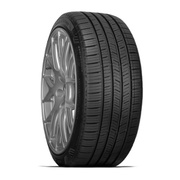 N5000 Platinum
All Season | 92W XL
Avg. $132.00
Grand Touring
55K Miles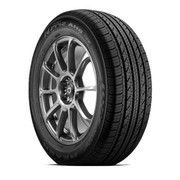 N Priz AH8
All Season | 88W SL
Avg. $132.75
Passenger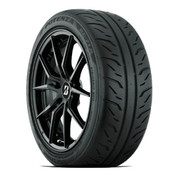 Potenza RE-71R
Summer | 92W XL
Avg. $135.00
Ultimate Performance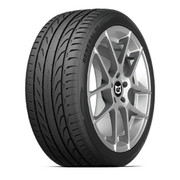 G-Max RS
Summer | 92Y XL
Avg. $136.00
Ultra High Performance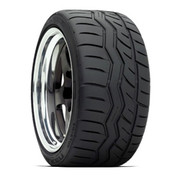 Azenis RT-615K
Summer | 92W XL
Avg. $139.00
Ultimate Performance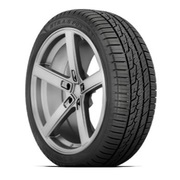 HTR A/S P03
All Season | 92W XL
Avg. $139.00
Ultra High Performance
45K Miles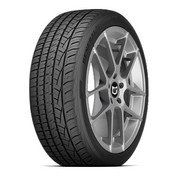 G-MAX AS-05
All Season | 92W XL
Avg. $139.20
Ultra High Performance
50K Miles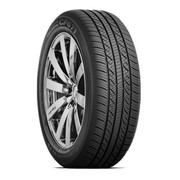 CP671
All Season | (P)88V SL
Avg. $141.00
Touring
$60 REBATE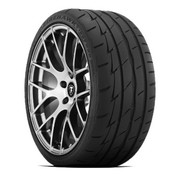 Firehawk Indy 500
Summer | 92W XL
Avg. $142.67
Ultra High Performance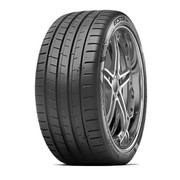 Ecsta PS91
Summer | 92Y XL
Avg. $143.50
Supreme Performance
$50 REBATE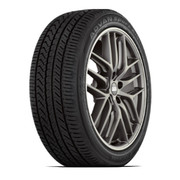 ADVAN Sport A/S Plus
All Season | 92Y XL
Avg. $143.75
Ultra High Performance
55K Miles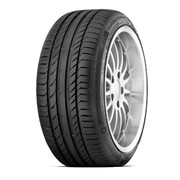 ContiSportContact 5
Summer | 92Y XL
Avg. $143.80
Supreme Performance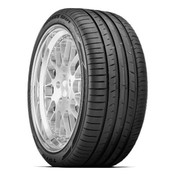 Proxes Sport
Summer | 92Y XL
Avg. $144.00
Supreme Performance
25K Miles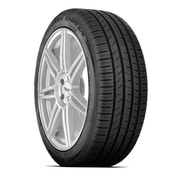 Proxes Sport A/S
All Season | 92Y XL
Avg. $144.00
Ultra High Performance
40K Miles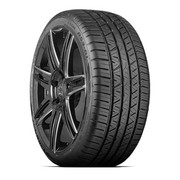 Zeon RS3-G1
All Season | 92Y XL
Avg. $144.25
Ultra High Performance
50K Miles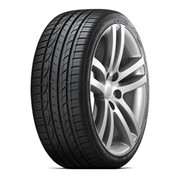 Ventus S1 noble2
All Season | 92W XL
Avg. $144.67
Ultra High Performance
50K Miles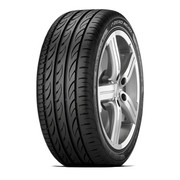 P Zero Nero GT
Summer | 92Y XL
Avg. $145.00
Supreme Performance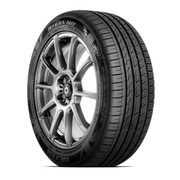 N Fera AU7
All Season | 92W XL
Avg. $145.00
High Performance
50K Miles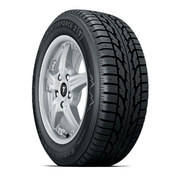 Winterforce 2
Winter | 92S XL
Avg. $145.33
Studdable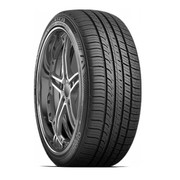 Ecsta PA51
All Season | 92W XL
Avg. $145.40
Ultra High Performance
45K Miles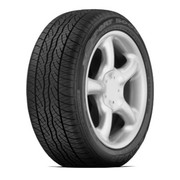 SP Sport 5000 Symmetrical
All Season | 88V SL
Avg. $146.00
Ultra High Performance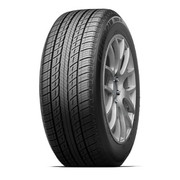 Tiger Paw Touring A/S
All Season | 92V XL
Avg. $148.75
Touring
65K Miles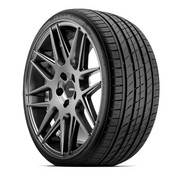 N Fera SU1
Summer | 92Y XL
Avg. $149.00
Ultra High Performance
25K Miles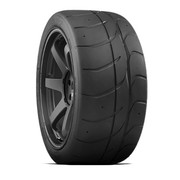 NT 01
Street/Racetrack | 88W SL
Avg. $150.00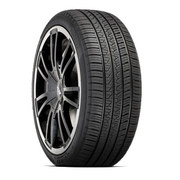 P Zero All Season Plus
All Season | 92Y XL
Avg. $150.40
Ultra High Performance
50K Miles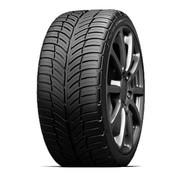 g-Force COMP-2 A/S PLUS
All Season | 92W XL
Avg. $150.50
Ultra High Performance
45K Miles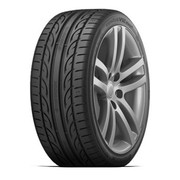 Ventus V12 evo2
Summer | 92Y XL
Avg. $151.00
Supreme Performance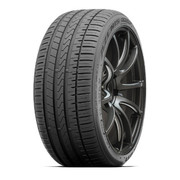 Azenis FK510
Summer | 92Y XL
Avg. $152.00
Ultra High Performance
$70 REBATE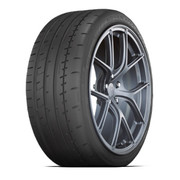 ADVAN Apex V601
Summer | 92Y XL
Avg. $152.50
Supreme Performance
25K Miles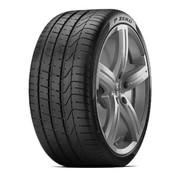 P Zero
Summer | 92Y XL
Avg. $154.00
Supreme Performance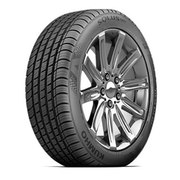 Solus TA71
All Season | 92V XL
Avg. $155.50
Grand Touring
60K Miles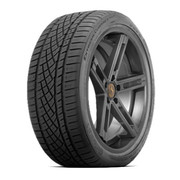 ExtremeContact DWS 06
All Season | 92Y XL
Avg. $156.00
Ultra High Performance
50K Miles
$50 REBATE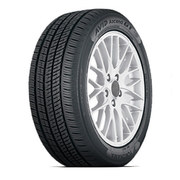 AVID Ascend GT
All Season | 92V XL
Avg. $156.00
Grand Touring
65K Miles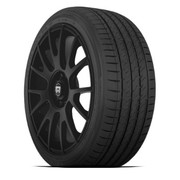 HTR Z5
Summer | 92Y XL
Avg. $156.00
Ultra High Performance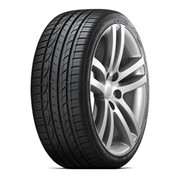 Ventus S1 noble2
All Season | 88W SL
Avg. $158.50
Ultra High Performance
50K Miles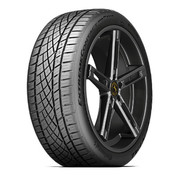 ExtremeContact DWS 06 Plus
All Season | 92Y XL
Avg. $158.67
Ultra High Performance
50K Miles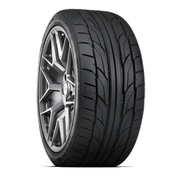 NT555 G2
Summer | 92W XL
Avg. $159.00
Ultra High Performance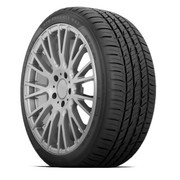 HTR Enhance WX2
All Season | 92W XL
Avg. $159.00
Grand Touring
55K Miles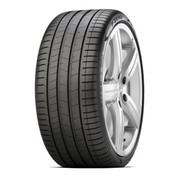 P Zero PZ4
Summer | 92Y XL
Avg. $160.00
Supreme Performance
$50 REBATE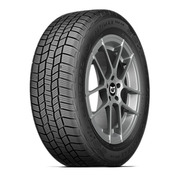 AltiMAX 365AW
All Season | 92V XL
Avg. $161.00
Grand Touring
60K Miles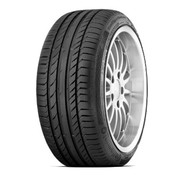 ContiSportContact 5 SSR
Summer | 92W XL (RunFlat)
Avg. $162.00
Supreme Performance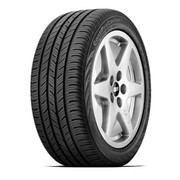 ContiProContact
All Season | 92H XL
Avg. $162.75
Grand Touring
60K Miles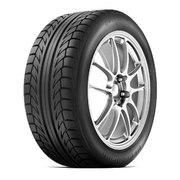 g-Force Sport COMP-2
Summer | 88W SL
Avg. $163.00
Ultra High Performance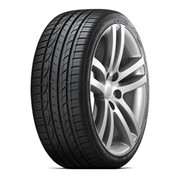 Ventus S1 noble2
All Season | 92H XL
Avg. $163.67
Ultra High Performance
50K Miles
$25 REBATE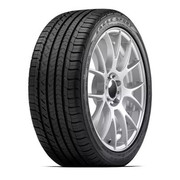 Eagle Sport All-Season
All Season | 92W XL
Avg. $164.50
Ultra High Performance
50K Miles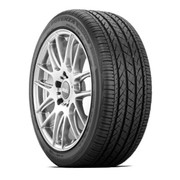 Potenza RE97AS
All Season | 92W XL
Avg. $165.50
Grand Touring
45K Miles
$60 REBATE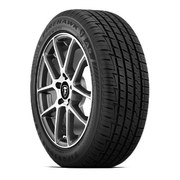 Firehawk AS
All Season | 92V XL
Avg. $166.00
High Performance
50K Miles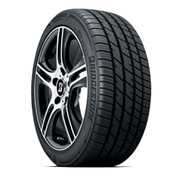 Potenza RE980AS
All Season | 92W XL
Avg. $167.00
Ultra High Performance
50K Miles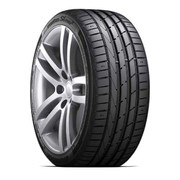 Ventus S1 evo2
Summer | 92Y XL
Avg. $168.00
Ultra High Performance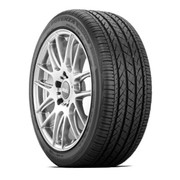 Potenza RE97AS
All Season | 92H XL
Avg. $169.00
Grand Touring
55K Miles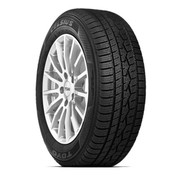 Celsius
All Season | 92V XL
Avg. $169.00
Touring
60K Miles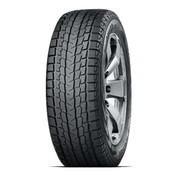 iceGUARD iG53
Winter | 92H XL
Avg. $172.50
Studless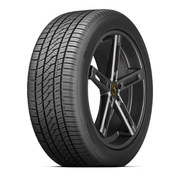 PureContact LS
All Season | 92V XL
Avg. $172.60
Grand Touring
70K Miles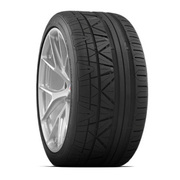 Invo
Summer | 92W XL
Avg. $173.00
Ultra High Performance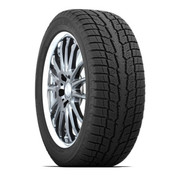 Observe GSi-6 HP
Winter | 92V XL
Avg. $173.12
Performance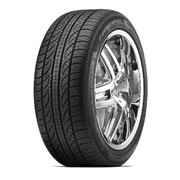 P Zero Nero All Season
All Season | 92H XL
Avg. $173.60
Ultra High Performance
45K Miles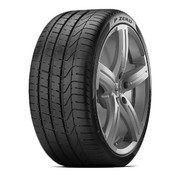 P Zero Run Flat
Summer | 92W XL (RunFlat)
Avg. $177.33
Supreme Performance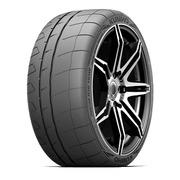 Ecsta V730
Summer | 92W XL
Avg. $178.00
Ultimate Performance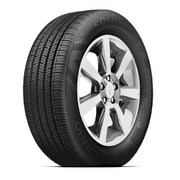 Solus TA31
All Season | 88V SL
Avg. $178.25
Grand Touring
60K Miles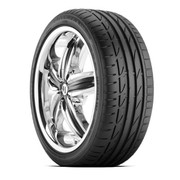 Potenza S-04 Pole Position
Summer | 92Y XL
Avg. $178.50
Supreme Performance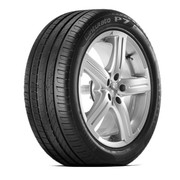 Cinturato P7 Run Flat
Summer | 92Y XL (RunFlat)
Avg. $180.00
Ultra High Performance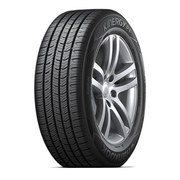 Kinergy PT
All Season | 92V XL
Avg. $184.00
Touring
90K Miles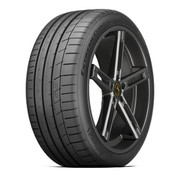 ExtremeContact Sport
Summer | 92Y XL
Avg. $184.80
Supreme Performance
30K Miles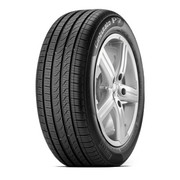 Cinturato P7 All Season
All Season | 92H XL
Avg. $185.80
Grand Touring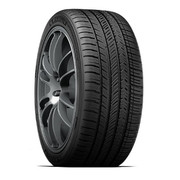 Pilot Sport All Season 4
All Season | 92Y XL
Avg. $187.25
Ultra High Performance
45K Miles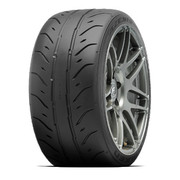 Azenis RT660
Summer | 92W XL
Avg. $188.00
Ultimate Performance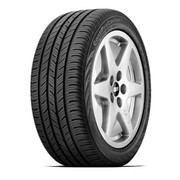 ContiProContact
All Season | 92V XL
Avg. $188.50
Grand Touring
40K Miles
$75 REBATE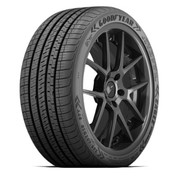 Eagle Exhilarate
All Season | 92Y XL
Avg. $188.60
Ultra High Performance
45K Miles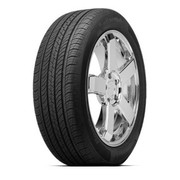 ProContact TX
All Season | 92H XL
Avg. $193.00
Grand Touring
55K Miles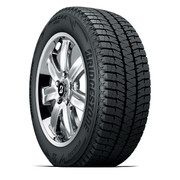 Blizzak WS90
Winter | 92H XL
Avg. $195.50
Studless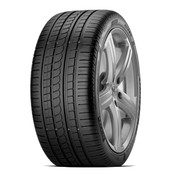 P Zero Rosso
Summer | 88Y SL
Avg. $196.00
Supreme Performance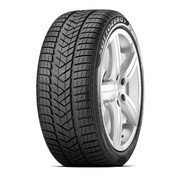 Winter Sottozero 3 Run Flat
Winter | 92V XL (RunFlat)
Avg. $197.00
Performance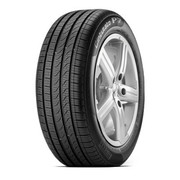 Cinturato P7 All Season Run Flat
All Season | 92H XL (RunFlat)
Avg. $197.80
Grand Touring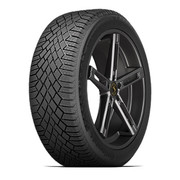 VikingContact 7
Winter | 92T XL
Avg. $198.25
Studless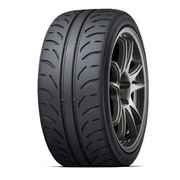 Direzza ZIII
Summer | 88W SL
Avg. $203.00
Ultimate Performance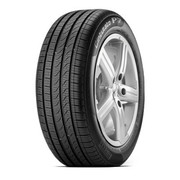 Cinturato P7 All Season Run Flat
All Season | 92V XL (RunFlat)
Avg. $206.33
Grand Touring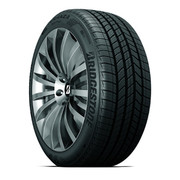 Turanza QuietTrack
All Season | 92V XL
Avg. $207.00
Grand Touring
80K Miles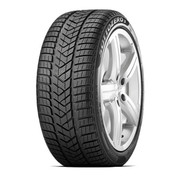 Winter Sottozero 3
Winter | 92V XL
Avg. $207.00
Performance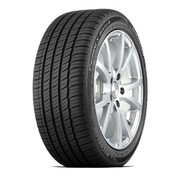 Primacy MXM4 ZP
All Season | 92V XL (RunFlat)
Avg. $208.00
Grand Touring
30K Miles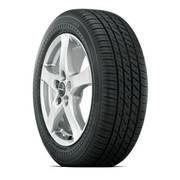 DriveGuard
All Season | 92W XL (RunFlat)
Avg. $215.25
Grand Touring
50K Miles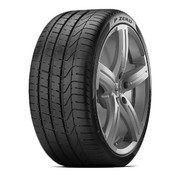 P Zero Run Flat
Summer | 88Y SL (RunFlat)
Avg. $225.00
Supreme Performance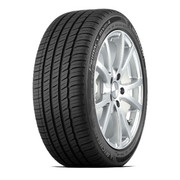 Primacy MXM4
All Season | 88V SL
Avg. $225.25
Grand Touring
55K Miles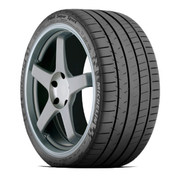 Pilot Super Sport
Summer | 92Y XL
Avg. $225.60
Supreme Performance
30K Miles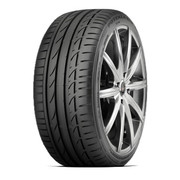 Potenza S001
Summer | 92Y XL
Avg. $225.67
Supreme Performance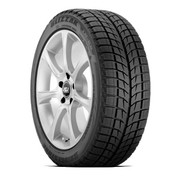 Blizzak LM-60 RFT
Winter | 88H SL (RunFlat)
Avg. $232.00
Performance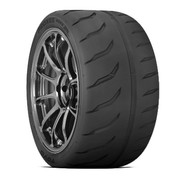 Proxes R888R
Street/Racetrack | 92Y XL
Avg. $232.00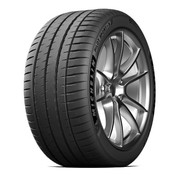 Pilot Sport 4S
Summer | 92Y XL
Avg. $232.75
Supreme Performance
30K Miles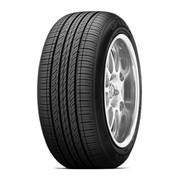 Optimo H426
All Season | 88V SL
Avg. $234.50
Grand Touring
60K Miles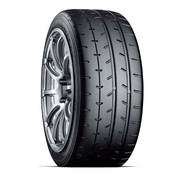 ADVAN A052
Street/Racetrack | 92Y XL
Avg. $235.00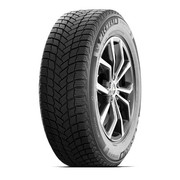 X-Ice Snow
Winter | 92H XL
Avg. $236.00
Studless
40K Miles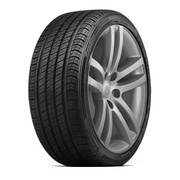 ProContact RX SSR
All Season | 88V SL (RunFlat)
Avg. $236.67
Grand Touring
45K Miles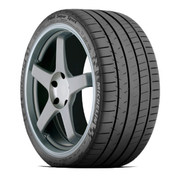 Pilot Super Sport
Summer | 88Y SL
Avg. $238.25
Supreme Performance
30K Miles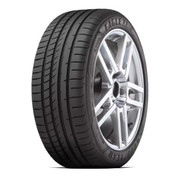 Eagle F1 Asymmetric 2 RunOnFlat
Summer | 92W XL (RunFlat)
Avg. $240.00
Supreme Performance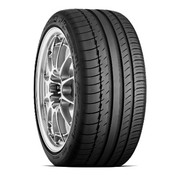 Pilot Sport PS2
Summer | 92Y XL
Avg. $243.33
Supreme Performance
20K Miles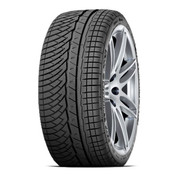 Pilot Alpin PA4
Winter | 92V XL
Avg. $246.00
Performance
30K Miles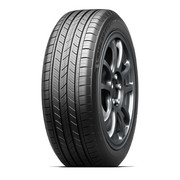 Primacy A/S
All Season | 88V SL
Avg. $253.00
Passenger
55K Miles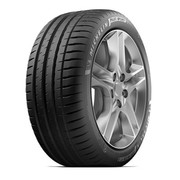 Pilot Sport 4
Summer | 92Y XL
Avg. $261.50
Supreme Performance
20K Miles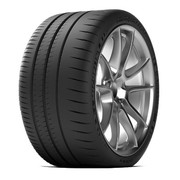 Pilot Sport Cup 2
Street/Racetrack | 92Y XL
Avg. $262.99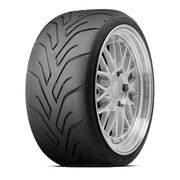 ADVAN A048
Street/Racetrack | 88Y SL
Avg. $264.00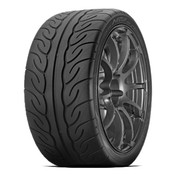 Advan Neova AD08 R
Summer | 88W SL
Avg. $266.00
Ultimate Performance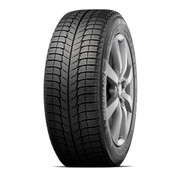 X-Ice Xi3
Winter | 92H XL
Avg. $266.00
Studless
40K Miles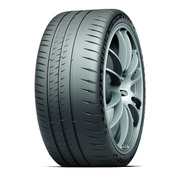 Pilot Sport Cup 2 Connect-240
Summer | 92Y XL
Avg. $266.00
Ultimate Performance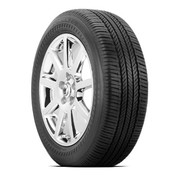 Turanza EL400-02
All Season | 88W SL
Avg. $277.67
Touring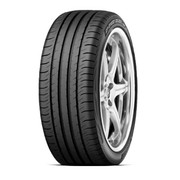 SP Sport Maxx 050
Summer | 88Y SL
Avg. $281.00
Supreme Performance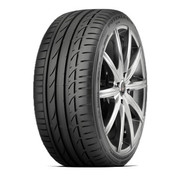 Potenza S001 RFT
Summer | 88Y SL (RunFlat)
Avg. $287.50
Supreme Performance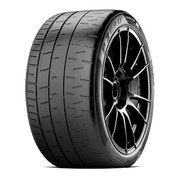 P Zero Trofeo R
Street/Racetrack | 92Y XL
Avg. $297.50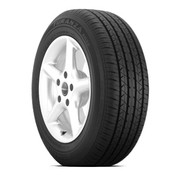 Turanza ER33
Summer | 88Y SL
Avg. $304.00
Grand Touring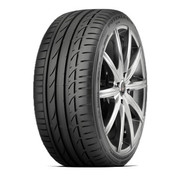 Potenza S001 RFT
Summer | 92Y XL (RunFlat)
Avg. $328.50
Supreme Performance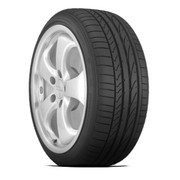 Potenza RE050A RFT
Summer | 92W XL (RunFlat)
Avg. $333.00
Supreme Performance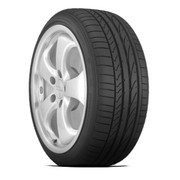 Potenza RE050A RFT
Summer | 88W SL (RunFlat)
Avg. $357.20
Supreme Performance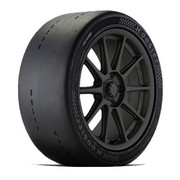 R7
Street/Racetrack | (P)83W LL
Avg. $389.00
Sours: https://tiresize.com/tiresizes/225-40R18.htm
P 225/40 R18 tires
Best P 225/40 R18 Tires
Michelin
Pilot Sport 4S
$198
Pirelli
P Zero (PZ4)
$147
Pirelli
P Zero (PZ4)
$152
Michelin
Pilot Super Sport
$203
Michelin
Pilot Super Sport
$208
Continental
Extremecontact Sport
$166
Pirelli
P Zero Nero GT
$143
Pirelli
P Zero
$139
Bridgestone
Potenza S-04 Pole Position
$175
Michelin
Pilot Sport Ps2
$227
Michelin
Pilot Sport Ps2
$223
Kumho
Ecsta PS91
$124
Pirelli
P Zero System (Collezione)
$283
Goodyear
Eagle F1 Asymmetric 2 RunOnFlat
$229
Hankook
Ventus V12 evo2
$151
Bridgestone
Potenza S001 RFT
$337
Continental
Contisportcontact 5
$140
Pirelli
P Zero Run Flat
$167
Pirelli
P Zero Run Flat
$212
Continental
ContiSportContact 5 SSR
$167
Pirelli
P Zero Rosso (Collezione)
$192
Michelin
Pilot Sport 4
$228
Dunlop
SP Sport Maxx 050
$198
Yokohama
ADVAN Apex V601
$153
Tire Specs
| | |
| --- | --- |
| Overall Diameter - How tall is P 225/40 R18? | 25.09" |
| Section Width | 225 mm |
| Rim Diameter | 18" |
| Rim Width Range - What size rim fits a P 225/40 R18? | 18x7.0, 18x7.5, 18x8.0 |
| Sidewall Height | 3.54" |
| Circumference | 78.82 " |
| Revs per Mile | 803.86/mi |
P 225/40 R18 tire size Fits What Cars?
Explore the collection of vehicles riding on P 225/40 R18 tire size which turns them into competitors to some extent.
The list of cars below is compiled assuming P 225/40 R18 is their factory tire size.
Upsizing Wheels or Tires?

We also suggest going over the similar tire sizes that have slightly different parameters but still might be even a better fit for your vehicle with many of the combinations already applied by car enthusiasts.

Below is the list of all possible alternatives to P 225/40 R18 within delta of no more than three percent which means you can shift to wider wheels with smaller aspect ratio and vice versa. Wheel experts do not recommend to decrease the diameter of the wheel. So if you are not sure what other tire sizes would match your ride simply stick to the factory wheels.
Modified cars that use P 225/40 R18 tire size

We keep an updated collection of cars that gave up factory wheels and installed P 225/40 R18 instead as their aftermarket tire size. Each project is a unique experience with details on P 225/40 R18 installation issues or subsequent changes while driving.
2005 Acura TSX

SSR Type-F 18x9.0 +32
P 225/40 R18
18140 views

2013 Hyundai Elantra

XXR 522 18x8.5 +38
P 225/40 R18
12014 views

2000 Honda S2000

Work Meister 18x9.5 +24, 18x10.5 +24
P 225/40 R18, rear P 255/35 R18
10560 views

2005 Toyota Corolla

Work VS-XX 18x8.0 +26, 18x9.5 +27
P 215/40 R18, rear P 225/40 R18
10290 views

2003 Toyota Matrix

Rota DPT 18x9.0 +20, 18x10.0 +20
P 225/40 R18, rear P 245/40 R18
9478 views

1996 Nissan S14

WORK Wheels VS-KF 18x9.5 -10, 18x11.0 -20
P 225/40 R18, rear P 255/35 R18
9454 views

1996 Nissan S14

Work Wheels Meister S1C 3pc 18x9.0 +16, 18x10.0 +18
P 225/40 R18, rear P 245/40 R18
9073 views

1997 Nissan S14

Rays Engineering Nismo LM GT4 18x9.5 +12, 18x10.5 +15
P 225/40 R18, rear P 255/35 R18
8764 views

2006 Hyundai Tiburon

Rota Grid 18x8.5 +29, 18x10.0 +32
P 215/40 R18, rear P 225/40 R18
8478 views

2004 Volkswagen Jetta

STR 607 18x8.0 , 18x9.0
P 225/40 R18, rear P 245/35 R18
8294 views

1995 Nissan S14

Volk LMGT 4 18x9.5 +12, 18x10.5 +15
P 225/40 R18, rear P 255/35 R18
8263 views

2004 Nissan 350Z

Work Emotion Cr-Kai 18x9.5 -13, 18x9.5 -18
P 225/40 R18, rear P 225/40 R18
7387 views

2009 Scion xD

Enkei RS1 18-inch +45
P 225/40 R18
7333 views

2013 Subaru BRZ

Miro 111 18x8.5 +35, 18x9.5 +40
P 225/40 R18, rear P 255/35 R18
7309 views

2005 Mazda RX-8

MB wheels MB Battles 18x9.5 +15
P 225/40 R18
6772 views

2008 Honda Civic

Work VS-XX 18x8.5 +30, 18x9.5 +30
P 225/40 R18, rear P 235/40 R18
6074 views

2005 Acura TSX

Racinghart 18x7.5 +42, 18x8.0 +35
P 225/40 R18
6041 views

2013 Subaru BRZ

Work Emotion XD9 18x9.0 +38, 18x10.0 +38
P 225/40 R18, rear P 245/35 R18
5963 views

2007 Scion tC

Rota Grid 18x9.5 +38
P 225/40 R18
5957 views

2007 Hyundai Tiburon

Rota G-Force 18x9.0 +30
P 225/40 R18
5915 views
Sours: https://wheelssize.com/tires/P-225-40r18.html
Best 225/40 R18 Tires. Rims & Conversion Info
225/40 R18 in inches
225/40 R18 tires diameter is 25.1 inches, section width is 8.9 inches and rim diameter is 18 inches. So the closest metric tire size of 225/40R18 existing size in inches is 35x11.50R18, which is 39.44% taller and 29.21% wider.
Compare 225/40 R18 vs 35x11.50R18 with our handy tire size calculator.
What rims fit 225/40 R18 tires?
For each tire size there often there are several wheel sizes. You can't put very wide tires on narrow rims or vise versa. Here is what size of the rims do you need for 225/40 R18 tires:
Rim diameter x rim width
18x8 inches
18x7.5 inches
18x8.5 inches
18x7 inches
225/40 R18 – what does it mean?
| Parameter | Meaning |
| --- | --- |
| 225 | The first number shows that the tire has a width of 225 millimeters or approximately 8.9 inches. |
| 40 | The second number is the aspect ratio. In this case, it is 40%. It shows the height of the tire from the ground to rim edge, which is 40% of the width or ~ 90mm |
| R18 | The letter R means this tire is radial. Most of all tires nowadays are radial. The number is the tire diameter in inches. It means that tire will fit 18 inch wheels |
Sours: https://tirewheelguide.com/tires/s/225-40-18/
Comparing different tires sizes next to each other
Size difference between 235/40 R18 and 225/40 R18 tires.
In the tire comparison table above, you can see a detailed calculation of the size difference between 235/40 R18 and 225/40 R18 tire. The calculation results are presented in the form of visual infographics, on which tire with size 235/40 R18 is on top, and tire with size 225/40 R18 below. Both in the table and in the graph, the tires are compared according to the following indicators: overall diameter, section width, circumference, sidewall height and clearance. Also, the online application calculates the difference in real speed and speedometer readings if the difference between tire 235/40 R18 and tire 225/40 R18 is significant.
If you want to compare other tire sizes, then select their sizes in the drop-down fields and click on the green button. The online wheel calculator will then display the new results.
Infographics
| Side comparison | Frontal comparison |
| --- | --- |
| | |
See also:
Sours: https://tire-calc.com/comparison/235-40-r18-and-225-40-r18/
Tire size 225/40r18
So LONG is good. She said that all three hours that sex lasted - it was a continuous orgasm, not reaching a peak. The second peak she reached at home, when I fucked her, filled with passion from the memory. It's been a long time, and the replay doesn't add up. Some little things always interfere.
It's Match Up Time! 18X9.5 on 225/40s
And you will soon get used to me. - And you asked if I want to get used to it. - Sveta wanted to scream, but she didn't have the strength - And you have no other choice. Now you will be with me and you will not go anywhere from here. Again the joy of humiliation.
Now discussing:
My Natasha was by that time already experienced. And did not begin to pretend to be hard-to-reach, especially since her new colleagues in the financial part warned her that the commander needed all the young girls. So when one day the commander put his hand on her tightly skirted ass, she was ready for anything.
2516
2517
2518
2519
2520