Early upgrade program Terms & Conditions
You may be able to upgrade your eligible device for a new qualifying device after 30 days provided that you have paid at least 50% of the retail price of your device under the device payment agreement and you return your eligible device to us in good working condition with no significant damage as determined by us.
Purchase of a new qualifying device under a new device payment agreement is required. New device purchase is subject to then-available offers and any associated wireless service requirements.
Your account must be in good standing and you must satisfy our eligibility requirements for a new device payment agreement.
Upon entering a device payment agreement for a new qualifying device, and after returning your eligible device to us within 30 days, we agree, for your benefit and for the express benefit of any assignee of your original device payment agreement, to acquire your eligible device for the remaining balance of your original device payment agreement and pay off and settle that remaining balance. After we do that, your only remaining obligations will be under the new device payment agreement and for associated wireless service.
If you do not return your eligible device when upgrading, or if it is not returned to us in good working condition, in each case the remaining balance under your original device payment agreement will be due on your next bill. Good working condition requires, among other things, that your returned device powers on and off, does not have a cracked screen, has no significant damage as determined by Verizon, and has all password-protected security features (e.g., Find My iPhone) turned off.
The early upgrade program and these terms and conditions may be modified or terminated by us at any time. Your upgrade eligibility will be determined in the sole discretion of Verizon. If the early upgrade program is terminated or these terms and conditions are not satisfied, you will remain responsible for the remaining balance due under your original device payment agreement.
Devices eligible to participate in the early upgrade program:
iPhone 12, iPhone 12 Pro, iPhone 12 Pro Max, iPhone 12 Mini
Samsung Galaxy S10 – 5G version only if purchased before 10/13/20
iPhone 11, iPhone 11 Pro, and iPhone 11 Pro Max if purchased before 10/15/
iPhone® XS, iPhone XS Max, and iPhone XR if purchased before 9/12/
iPhone is a registered trademark of Apple Inc. Samsung Galaxy S is a registered trademark of Samsung Electronics Co., Ltd.

version 10/
Sours: https://www.verizon.com/support/upgrade-program-legal/
Verizon iPhone Upgrade Program The Complete Guide
It goes without saying that Verizon is one of the most popular cellphone carriers in the American marketplace. It's actually in the top 3 alongside AT&T and T-Mobile. With almost one-third of the entire cellphone industry's market share, and with some of the widest overall coverage in the United States, it makes sense that you want to stick with Verizon as a carrier or switch over to them. However, when the time comes to upgrade your phone, what does Verizon offer you in terms of an upgrade incentive?
Upgrading Your iPhone Through Verizon
Upgrading your smartphone used to be a ubiquitous process that all smartphone consumers eagerly benefited from. If you used a cellphone as recently as 5 years ago, then you surely remember the days of upgrading your cellphone through Verizons rather generous subsidization process. However, that program has changed profoundly in the last few years, making it important to understand what youre doing when you upgrade your iPhone using Verizons upgrade program.
How Upgrades Worked Back in the Day
It used to be, that at the end of your 2-year contract with Verizon, you'd be offered an upgrade incentive as the company's means of enticing you to resign a cellphone contract for another 2 years. Verizon wanted to ensure they had you as a customer for 2 more years and, in return, they offered an incentive to get you to do so. It was a great, symbiotic relationship of "if you pat my back, I'll pat yours."
The truth is, the full retail price of an iPhone was always incredibly high. If you maxed out the specs on your new iPhone, you would effortlessly exceed the $1, price point we all scoff at today. But the sting of buying a luxury smartphone was somewhat soothed by being eligible for an upgrade through Verizon. When your 2-year contract was up, Verizon would mark your line as eligible for an upgrade, this would turn that $ iPhone into a $ iPhone with almost no strings attached. It made your consumer technology addiction much easier to feed.
"Almost no strings attached" comes with its caveats, of course. But all you were doing, when you took advantage of an iPhone upgrade, was renewing your 2-year contract. In most cases, your phone bill stayed the same (save for a one-time activation fee) and you had the option of paying for your subsidized iPhone upfront or tacking it onto your next bill. Once you paid the nominal price for your new iPhone you were completely paid up, end of story.
The only conceivable downside to renewing your 2-year contract with Verizon was the possibility of an early termination fee. Essentially, Verizon reserved the right to charge you a hefty fee (often as much as $, depending on how much time is left on your contract). So if you were thinking of switching carriers mid-contract, you'd want to think again.
How iPhone Upgrades Work Now
Today, Verizon iPhone upgrades look completely different. Gone are the days of subsidized phones. Verizon, along with the other top 3 carriers in the United States saw the writing on the wall; people were buying iPhones no matter what, and they weren't too concerned with the price if it was spread out over the life of their phone bill.
Yes, after 2 years, your Verizon contract will still expire. But what is the incentive to renew that contract? In truth, there isnt one. Youre still going to get slapped with the full retail value of that new iPhone. Even worse, the newest iPhones come in at $1, right out of the gate.
Verizon and other cellphone carriers are banking on peoples' lack of impulse control and so far, it looks like they're right. Eventually, you're going to buy a new iPhone, no matter the cost. And just how we feel a bit better about that 80" LED television or that king-sized memory foam mattress when we pay it off, no interest, in monthly installments, we are all too eager to keep the gigantic cost of our iPhone XS out of sight, out of mind via our monthly phone bill.
Worst yet, renewing your 2-year contract with Verizon could make you subject to new terms enacted by the cellphone company while you were on your old contract. In most cases, even if your contract is expired, you're grandfathered into previous terms on your contract and immune to any new terms and conditions until you renew your contract. Many people felt this when Verizon dropped all of their unlimited data plans years ago—they noticed that, as long as they did not renew their expired data that they could benefit from unlimited data. But, once they upgraded their iPhone and subsequently signed a new contract, their unlimited data went the way of the subsidized iPhone—into thin air.
The Benefits of Using the Verizon iPhone Upgrade Program
Are there any benefits at all to upgrading (and renewing your 2-year contract) on a Verizon plan? The only benefit youll receive is the benefit of a brand new iPhone. Verizon doesnt offer you an incentive to upgrade. Their 2-year contract is mostly a superfluous feature that a lot of people completely ignore.
You can stay on an expired Verizon contract for as long as you want. Most people unwittingly renew their contracts because theyre getting a new iPhone. But if youre still using that trusty iPhone 6s Plus, then you may be surprised to learn that youve been out of contract with Verizon for close to 4 years now and no one cares. Upgrading and renewing your Verizon contract isnt necessarily a bad thing. Depending on your current terms, you might not even see any changes. And whether you want to or not, upgrading your iPhone (or any smartphone) is going to renew your contract with Verizon.
Who Benefits Most
While the benefits of upgrading your iPhone on Verizon are slim to none (barring the benefits that a new iPhone will give you), it may benefit you to switch carriers and upgrade your iPhone that way. Sometimes Verizon will even offer to pay your early termination fee if you switch from your current plan to one of theirs. You just need to ensure that you're going from Sprint or another carrier that uses CDMA cellular technology and is this cross-compatible with your iPhone's sim technology.
What is CDMA?
CDMA stands for "Code Division Multiple Access" and it's the cellular technology used by both Verizon and T-Mobile as well as a few lesser-known carriers in the United States. It's a distinct technology in the sense that you cannot use a CDMA (Verizon) iPhone on a GSM network (AT&T and T-Mobile).
What is GSM?
GSM stands for "Global System for Mobile" and it's the cellular technology used by both AT&T and T-Mobile as well as a few lesser-known carriers in the United States. You cannot switch from Sprint or Verizon to AT&T or T-Mobile or vice versa—they simply aren't compatible with each other.
Switching Carriers to Upgrade Can Sometimes Work
Going back to upgrade incentives—occasionally, switching carriers as a means to "upgrade" your iPhone can work in your favor. Upgrading via the cellphone carrier you're already using may offer you no incentive, but Verizon would be much more interested in having you jump on board from another carrier such as Sprint.
First, ensure that you're either out of contract with Sprint or that Verizon is willing to pay your early termination fee. Once you've squared that away, it's worth it to speak to a Verizon sales representative either over the phone or in person at a Verizon store. Tell them you're thinking of switching to Verizon and want a new iPhone and see what they can offer you. They may offer a subsidized price and upgrade your iPhone for you because you're a new customer.
If doing this transaction in-person at a Verizon store, its worth noting that the representative youre speaking to has plenty of incentive to get you signed onto a brand new contract. New contracts are a huge employee metric at Verizon—the opportunity to bring in a new customer will look good for that sales rep, so see what theyll offer you in exchange for the honor of signing you into a contract. Verizon has plenty of promotions for new customers that arent well-advertised. Who knows; you may snag a new iPhone at a substantial discount.
Alternatives to the Verizon iPhone Upgrade Program
While the days of upgrading your iPhone with Verizon are mostly, gone, it's worth remembering that there are alternatives to a subsidized iPhone. It's easy to forget the inherent value in the long-in-the-tooth iPhone that's been sitting in your pocket for 2+ years. And while you've grown tired of that iPhone, there is still a market for it.
Your iPhone, assuming it's in relatively good cosmetic condition, can be traded in via an iPhone buyback program like Gazelle or Buyback Boss. These companies will pay you for your old iPhone, sometimes more than $ depending on the model.
Trading in your iPhone is a great strategy for reducing the financial burden of a new iPhone. It gives you a little more leverage when upgrading your iPhone—if youre willing to buy your new iPhone at full retail price from Apple or a big box retailer, then you can escape the need to renew your Verizon contract entirely. After all, the price of an iPhone is going to be the same whether you buy it through Verizon or straight from Apple or in-person at a place like Best Buy. Regardless of where you decide to buy your iPhone—shop around, as many of these companies will offer random promotions and sales, which will save you even more money.
Upgrading your Verizon iPhone may not be the exciting and thrifty process that it once was, but if you remember to trade in your old iPhone via an iPhone buyback program and look out for sales and promotions on the newest iPhone, then you may come close to the glory of the iPhone upgrade pricing of yesteryear.
Sours: https://buybackboss.com/verizon-iphone-upgrade-program/
Whether your contract is up or you need a device that better suits your lifestyle, here's what to think about when it's time for a Verizon upgrade.
There are a variety of reasons why you may want to upgrade your Verizon device. Perhaps it's just that time—your contract is up, and you're able to upgrade to another device at a discount. Or maybe you're longing for a new device that better suits your busy lifestyle (help, GPS!). Whatever the reason may be, a Verizon upgrade is a simple process that requires a little consideration. Here are some important things to think about.
Do your homework.
To find out if you're eligible for a Verizon upgrade, visit Verizon's Eligible Upgrade page, and type in your mobile phone number tied to your account. You'll then see when you're due for an upgrade according to your contract.
If you're the owner or manager of your account, you can also log in to My Verizon or use the app to view this information. Just click "Upgrade Device" to get started.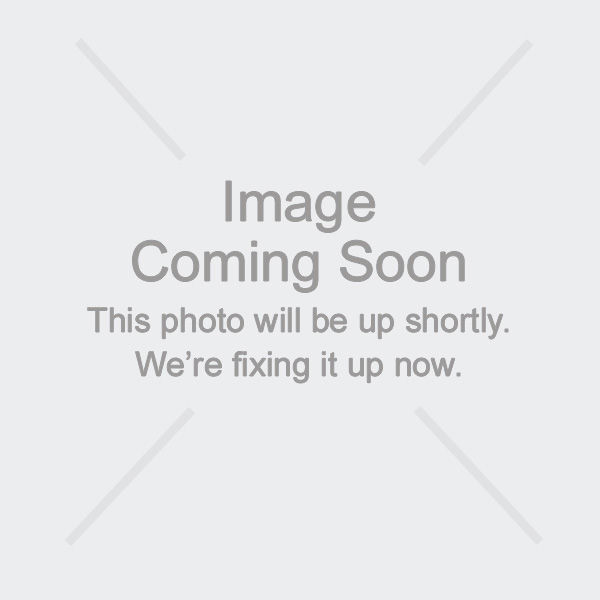 And if it's not time for an upgrade but you just can't wait, you can always purchase a new device at the retail price.
For information on upgrade fees, explore the Verizon Support section.
Consider your new needs
Think about which mobile technology features would make your life easier. Would GPS navigation help you when taking the kids to away baseball games? Would a large tablet screen let you more easily edit and review documents for work? Perhaps a smartphone with its own personal assistant, like the Samsung Galaxy S20+ 5G, and the Samsung Galaxy smartwatch could help with all the tasks on your to-do list. Browse different device features and find the ones that fit your needs.
Find the right operating system for you
Depending on how you use your device, one operating system might suit you better than others.
If you like to customize your devices, for example, Android might be right for you. You can personalize your Android device's Home page with live wallpapers and widgets. If you're a Google fan (with products including Gmail, Google Maps and Google Chrome web browser), then Android is the operating system that you would likely feel most comfortable with. Choosing an Android phone with all the bells and whistles won't be difficult, check out the Samsung Galaxy S20 Ultra 5G. This 5G phone uses Verizon's ultra-fast, Ultra-Wideband network to stream, game and share at lightning speed.
If simplicity is what you're looking for then search no further than the streamlined iOS experience. Apple has some of the most advanced, easy-to-use phones available and they release newer, better, bolder versions every year so there are plenty of models to choose from. The new iPhone 11 Pro Max is designed with all of the features that are on your wishlist, and probably a few you didn't even know you couldn't live without. If you were previously using an iPhone, or have a Mac as your main computer, upgrading to the latest iPhone might be in your favor. Plus, you can't beat the color choices.
Take your phone to the next level.
No matter the reason for upgrading your phone, the process is an easy one. Take advantage of the opportunity to pick up a new phone with all the bells and whistles, all at Verizon, America's most awarded network.
This content is provided for information purposes only. All information included herein is subject to change without notice. Verizon is not responsible for any direct or indirect damages, arising from or related to use or reliance of the above content.
Sours: https://www.verizon.com/articles/upgrading-your-verizon-device/
Verizon Wireless - "Biggest 5G Upgrade Ever" Trade-in Promo and Premium Unlimited Plans Explained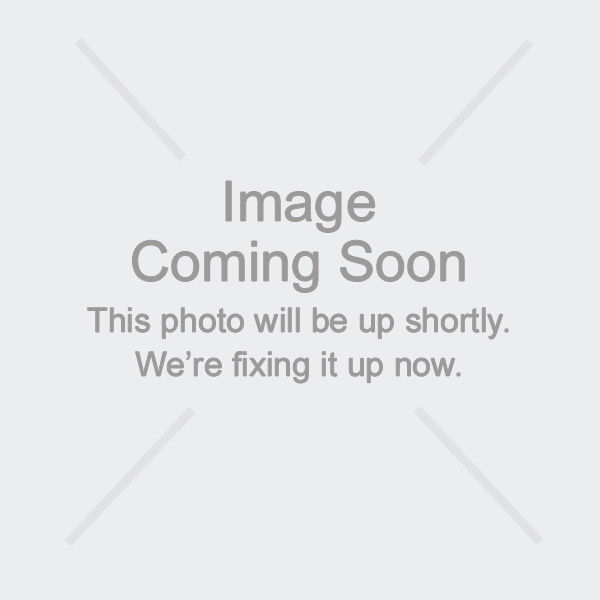 Sure can! Here's the deal: Log in to My Verizon, then go to the Upgrade Device page and click Transfer Upgrade. Select the mobile number you want to upgrade. This will transfer upgrade eligibility to that line. Pick the device you want to upgrade to, click next, and follow the onscreen prompts to complete the remaining steps. Easy! (Just remember, when you transfer eligibility from one line to another, the original line is no longer eligible for the upgrade.)

Can you give me the trade-in rundown?
Verizon's Device Trade-In Program is a great way to give your old phone a new lease on life while getting some money back in the form of a Verizon Wireless gift card. The first step is to do an online appraisal. Once you know how much your device is worth, follow the instructions. When your gift card arrives, use it toward the purchase of a new device or use it on your bill as a way to offset the upgrade fee on the device you have your eye on!
When I upgrade, how do I make sure I don't lose all my contacts, photos and other important stuff?
The safest way to make sure you don't lose anything is to enroll in Verizon Cloud and store all your data there.
Download and install the free Verizon Cloud app on your smartphone to sync and save your important contacts, photos, videos, documents, texts, call logs and more with Verizon Cloud's secure storage. You can even keep all of your cloud-connected devices in sync by setting up automatic Verizon Cloud backups. When you upgrade, just install the app onto your new device and follow the instructions for Content Transfer. Setting up your new phone has never been easier.
If you have a basic phone, you can download Backup Assistant (an earlier version of Verizon Cloud). Follow the instructions on our Support site, and it'll save your contacts to the Backup Assistant server. When you switch to a different device, activate Backup Assistant on your new device to automatically restore all your contacts.
Interested in finding the right pre-owned smartphone to fit your lifestyle? Check out a large selection of refurbished devices here. And if you're a loyal Apple iPhone user, take a look at used and refurbished iPhone devices here.
Sours: https://www.verizon.com/articles/phone-upgrades-your-top-questions-answered/
Upgrade 2 years before verizon
Verizon has the new Apple iPhone 13 available for order. 5G enabled, the latest iPhone 13, iPhone 13 mini, iPhone 13 Pro, and iPhone 13 Pro Max have new colors, the fastest smartphone chip ever, and upgraded display and cameras. Learn more and order today: Order iPhone 13 | Order iPhone 13 mini | Order iPhone 13 Pro | Order iPhone 13 Pro Max
Tech gadgets, including smartphones, are constantly being updated. If you have the itch for a cell phone upgrade, it's important to understand how the process works and establish must-haves before selecting a new device. Here are a couple important factors to consider:
Do you really need a cell phone upgrade? 
When it comes to investing in new tech, every person has their own set of needs. Even if you're considering a cell phone upgrade for performance-related reasons, you'll want to make sure that the change offers big enhancements over your current device. 
One thing to determine is the age of your phone. While technology continues to evolve at an astounding pace, the differences between one year's phone and the next aren't quite as dramatic as they might have been a decade ago. For the most part, a year-old device is likely to have similar processing power, camera specs and security features as a brand-new device, assuming a similar price point. If you're several models behind the latest releases, then it's likely that you're missing out on some important upgrades.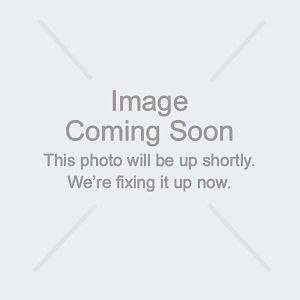 And there are other options besides an upgrade to help with some existing smartphone needs. For example, if you're running out of space on your existing device, a subscription cloud backup can help ensure your photos and other data stay safe if something happens to your device. 
The best reasons to make a cell phone upgrade.
On the other hand, there are some really great reasons to spring for a cell phone upgrade. Most of these reasons have to do with usability and performance. For instance, if your battery won't last you through a full day of casual use, it may be time to swap out. Similarly, if you're unable to install the latest operating system on your phone, or if apps are constantly causing it to crash, it's worth the cost to get a new device. 
Even if you think your phone is working perfectly, it may be time for a new device if it's been 2 or 3 years since your last switch. Over that amount of time, phones have changed enough that you'll notice significant differences in things like screen size, display resolution and camera quality. 
How often you need to upgrade your device will depend, in part, on which type of phone you usually buy. More expensive "flagship" devices such as the new iPhone 11 Pro, Samsung Galaxy S10+ and Google Pixel 4 tend to come with the latest technology, including faster processors, higher-resolution displays and longer-lasting, quicker-charging batteries. Manufacturers also tend to support these devices with software updates for 3 to 4 years. However, if you opt for a less expensive phone, its features are likely to be outdated sooner and it's possible you'll receive software updates and security patches for just 2 years or less. 
How the Verizon upgrade process works.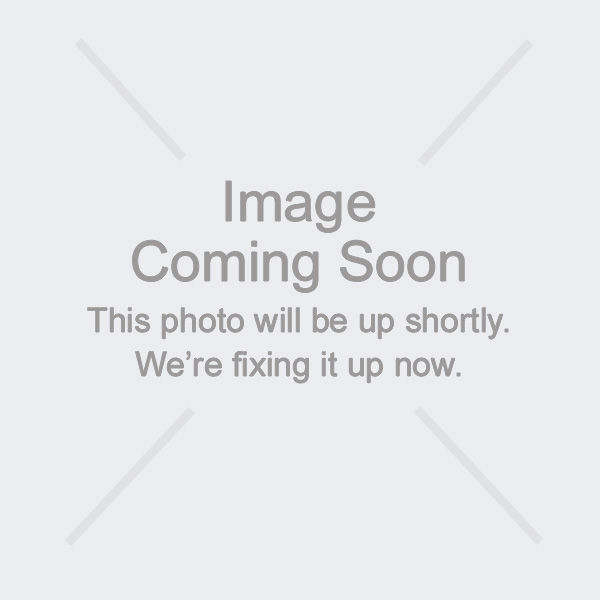 So how do you get a phone upgrade? If you're purchasing your new device outright at retail price, you can upgrade at any time. However, to upgrade using a monthly device-payment agreement, you'll need to be eligible. 
To check phone upgrade eligibility:



Sign into My Verizon 
Check the My Devices section (devices are labeled if they are upgrade-eligible for a monthly payment agreement)


If a line isn't eligible for a monthly payment upgrade agreement:



Click on the device you want to upgrade or . . .

Click the Check Upgrade Options button 
Your upgrade-eligibility date will appear
On the Upgrade Device page in My Verizon, select the new device you'd like to purchase as well as color, storage capacity and payment options. You can also choose to keep your old plan, if applicable, or explore new plans. 
Choosing your cell phone upgrade.
The cost of a new smartphone is certainly something to consider. Decide which features are important to you as a way of narrowing your choices. If you want a phone with a camera that can take studio-quality portraits, only look at those devices. If you watch a lot of movies or read a lot of books on your device, smartphones with larger screens can help you narrow your search. And, of course, many people have a preference for a certain operating system or device manufacturer.
This content is provided for information purposes only. All information included herein is subject to change without notice. Verizon is not responsible for any direct or indirect damages, arising from or related to use of or reliance on the above content.
Sours: https://www.verizon.com/articles/is-it-time-for-a-phone-upgrade/
Verizon Follows Suit With Early Upgrade Plan
Mitchieboi wrote:

Additionally, you should be able to use your upgrade at any point within the two year period (personal opinion).
How could anyone possibly think this.
Example with your thinking: Purchase a phone with a 2 yr contract in January. Use your "upgrade at any point" in February with a new 2 yr contract. Sell original phone for close to full retail value on swappa.com. $$ profit from sale. Use your "upgrade at any point" in March with a new 2 yr contract. Sell original phone for close to full retail value on swappa.com. $$ profit from sale. Use your "upgrade at any point" in April with a new 2 yr contract. Sell original phone for close to full retail value. $$ profit from sale Four purchased phones in 4 months, $$ in profit for the customer by selling old phone AND you are only under a 2 yr contract. I certainly wish they would allow this, too.
What a way for customers to make money at the expense of Verizon!!!! I can't believe Verizon doesn't do business in this manner.
Sours: https://community.verizon.com/t5/Verizon-Wireless-Services/Does-Verizon-let-you-upgrade-before-theyear-contract-is-up/td-p/
Similar news:
He starts rubbing her wet clit with his fingers. Katka slightly lifts her swaying butt, over the sofa handle, trying to sit down. Vovan inserts his fingers into the vagina. He works with them, all the faster, holding Katka, clasping her around the waist.
242
243
244
245
246