---
Polaris Sportsman 800 Mega Power Pipe Development
The new Fuel injected Polaris Sportsman 800 presented a new challenge when we considered developing a new exhaust system. In stock form the Polaris Sportsman 800 engine provides a respectable 54.8 HP at 6000 RPM, but the power dips very sharply behind the peak to only 45.2 HP at 6200 RPM. Maximum torque is 51.8 lb/ft at 4800 RPM. The stock system is unique because the header pipes combines into one pipe, which feeds into the right hand muffler, with a branch pipe feeding to a second muffler on the left side. This is not a true twin system since the cylinders do not feed a silencer each. The reason became obvious when we tried a true twin system with each pipe feeding its own muffler. The result was good bottom end torque, but a large loss of power at top end because the individual pipes became so long that they were totally out of tune at higher RPM.
The best set-up on the Polaris Sportsman 800 is a single Mega Power silencer with a large diameter core mounted to the stock header pipe. This resulted in a peak power of 57.2 HP at 6000 RPM, but still pulling strong with 54 HP at 6200 RPM where the stocker had fallen off to 45.2 HP. The big reward comes further down the power band where the single Mega Power pipe provides 4.8 HP more at 5000 RPM with a 5.2 lb/ft increase in torque. The torque peaks at 56.8 lb/ft at 4800 RPM but still provides 56.5 lb/ft at 3600 RPM where the stock torque had fallen to 49 lb/ft. This is a big 7.5 lb/ft increase in torque in the lower RPM band and makes this combination a real stump puller.
There is no need to calibrate the fuel injection unit, because Polaris left it on the rich side, and this works well with the extra power of the pipe. To prove the pulling potential of this new combination, Chuck Grimm entered his Mega Power piped Polaris Sportsman 800 with our aggressive clutch kit in the May 1st Monkey Butt pulling contest, and pulled the full distance 3 times. The 1400 lbs. Pulling trailer could not put enough load on to stop him. Chuck reports a good increase in top end speed and awesome power in the midrange. Switching to the single pipe saves 14 lbs. in weight and the silencer comes standard with the quiet core, while a 4" Supertrapp forestry service approved spark arrestor kit is available.
Part Number
Item Description
Price
PAT 30095
Mega Power Pipe Sportsman 800 (05-07)
399.00
PAT 96053-SC
Mega Power Pipe Sportsman 800 (11-14) Silver Ceramic
399.00
PAT 96053-BC
Mega Power Pipe Sportsman 800 (11-14) Black Ceramic
399.00
PAT 96028
Mega Power Pipe Sportsman 800 (08-10)
399.00
PAT 96053
Mega Power Pipe Sportsman 800 (11-14)
399.00
PAT 50100
Spark Arrestor
129.00
PAT 50006
Shield (Use with Spark Arrestor)
49.00
ATC 30071
Clutch Kit, Sportsman 800/RZR 800
118.00
ACA 6026
TFI Tuner
249.00
ATP 12995
700/800 Twin Head Porting
399.00
Sours: http://www.aaenperformance.com/power800.asp
New Members
moto123 suggests:
Compare this model
Ask for a quote
Discuss this model on the forum
Polaris Sportsman 800 EFI H.O. 2008
Manufacturer
Polaris
Year
2008
Model
Sportsman 800 EFI H.O.
Category
Multi Purpose
Price
11699.00
Warranty (months)
6
Engine type
4-stroke
Cylinder
V2
Cooling system
Liquid
Displacement (cc)
760.0
Fuel system
Electronic
Starter
Electric
Gearbox operation
Automatic
Drive system
2WD or AWD
Final drive
Shaft
Front suspension type
Macpherson strut
Front suspension travel (mm)
208
Rear suspension type
Independent
Rear suspension travel (mm)
241
Front brakes
Single hydraulic disc
Rear brakes
Hydraulic foot brake
Front tires width (inch)
26
Front tires height (inch)
8
Front tires inner diameter (inch)
12
Rear tires width (inch)
26
Rear tires height (inch)
11
Rear tires inner diameter (inch)
12
Length (mm)
2108
Width (mm)
1219
Height (mm)
1219
Weelbase (mm)
1289
Seat height (mm)
864
Ground clearance (mm)
286
Weight (kg)
349
Fuel capacity (L)
18
Front rack capacity (kg)
45.4
Rear rack capacity (kg)
90.7
Towing capacity (kg)
680
Colour(s)
Black, Blue, Red, Green, Camo
Sours: http://www.moto123.com/atv-specs/Polaris/2008,Sportsman%20800%20EFI%20H.O..spy
2008 Polaris Sportsman 800 2up Review
Two heads are truly better than one, in many situations. While either playing or working, for thinking purposes, teaming up to better one's final result has been good practice since the dawn of time. It seems play time can also be improved when shared in pairs. Having fun seems to be much more meaningful when somebody else is there to share it with.  The idea of bringing a friend along on a ride is as old as ATV's themselves. Despite the fact that they've always been designed for just one rider, people have instinctively invited a second person to hop on the back. Without much worry about manufacturer's recommendations, quad users are buying up after-market rear seat kits like there's no tomorrow. Soon, many will choose to switch to a two-up and some won't have any other choice with new restrictions coming soon to their riding area. The 2008 Polaris Sportsman 800 2up Touring is a good choice for this purpose, but only if the driver stays alert to its different behaviour and almost exaggerated power output.
Picking up the 2008 Polaris Sportsman 800 2up at B.Blain moto in Ste-Julie, Qc, my jaw dropped at the first sight of it. Despite it being parked among many other models in front of the store, it was the only one I noticed. Its boxy-looking shape gives its entirety a sense of added strength. The V-shaped front makes way for a nice clear view on the front suspension assembly and killer looking mag wheels. Viewed from atop, it's almost square. Pointing in a bit at the front, the plastics provide excellent protection making for a very clean riding experience. This jumbo ride will, of course, get you through just about anything. Equipped with a monstrous very user friend­ly, electronically fuel injected and liquid cooled V-twin 760cc 4-stroke that feeds huge amounts of torque and power to the aggressively threaded 3-star PXT tires, this mega-quad eats up anything you feed it with. Snow, mud, sand will be churned and thrown without mercy. Lack of power and torque will never be a problem with this ride, only the false sense of invincibility created by it. We were certainly fooled, diving into a huge mud hole without hesitation, and coming out only an hour later needing the help of three guys, an extra quad and some metal ramps. Ok, so we did manage to stay stuck, but we would never even have thought of jumping in there with most other quads. Normally 28 cm (11 inches) of ground clearance is more than enough, but who says we're normal, only double that might have helped us in this hopeless case. On flat ground, this monster was super fast. So much so, that it scared me to think that some would go so fast with two persons on a quad.
A very bad idea! I felt this one as being perfect for the hard-working type of people. The added weight and different dimensions (218.4 cm / 86 in) should be taken into consideration when someone drives such a big 2-up. Dry weight is 360.6 kg (795 lbs), making it one of the heaviest quads on the market. Luckily though, if you are riding it as it properly should be, slowly but surely, it doesn't feel that way, since it's also one of the strongest. Riding it hard single in knee deep snow (no one should do as such by the way) was a ball, but tricky when turning sharply. The handlebars turn in extremely far into your belly and the radius is very tight, another great advantage in a work environment. At some point, while weight shifting at a maximum; my foot naturally climbed onto the higher rear foot rest to counter the extra grip at the rear. Two-ups just aren't the ideal ride to try and power slide with. Of course, I pushed enough to do so anyway on flatter hard packed snow, but it took some really stubborn aggressive moves on my part. My worse punishment for riding this two-up as it should never be, was the pain in my rear end from hitting the edges of the seat. Overlapping the foam over those edges of the metal seat frame would still be a simple and much appreciated improvement.
All controls are well placed for easy operation. Gear selection is done through a long shifter on the right hand side and works like a charm. No indentations are present as it locks in smoothly but surely into any desired position in a simple straight line, without the annoying task of wiggling the thing from left to right. Confirmation of its position is quickly visible on the gear indicator included on the Digital display which also has a speedometer, odometer, tachometer, trip meter, hour meter, clock, fuel Gauge, Hi Temp/Low Batt lights and a DC outlet. Add the advantages of 40.8 kg (90 lbs) of cargo capacity on the front rack and 81.6 kg (180 lbs) on the rear, plus 680.4 kg (1500 lbs) of towing capacity and this makes it a perfect partner in any hard work scenario.
Despite being built specifically for two people, in trail, higher speeds should be reached with great caution as the passenger was bounced around quite a bit. This was surely our biggest deception with this otherwise flawless ride. The thick and soft removable rear seat was more than perfect and relaxing at low speeds but it sadly counter acted with the suspension instead of working with it at moderate speed over sequential bumps. With the passenger placed higher and far back, we were perplexed by how badly it decentralized weight. One particular lady passenger went as far as saying she felt much safer and more comfortable riding with her boyfriend on his Baja DS650 (BRP's now defunct big bore sport quad). Obviously, many people don't really listen to warnings against such practice. This got us into a deeper discussion that would have us delve into the true physics of two people riding on a quad. We won't fall into this touchy subject just now, but let's just say we were scared of the thought that the lighter race type quads might be the safest, since many injuries are caused by the quad falling back onto occupants. In any case, the most important thing is that the driver should always respect the fact that doubling up on one quad should also mean doubling up on precautions.
The technology packed into this one is impressive. The Polaris on demand all wheel drive system does an excellent job of giving full four wheel griping power, only when needed, and reverting to two when not. A turf mode switch on the simple, clear and effective instrumentation panel can be clicked to free up the rear differential, thus minimizing damage to fragile surfaces. In addition, the ADC (Active Descent Control) 4×4 mode will smoothly slow down the beast down steep hills, enough to render braking unnecessary.
The front storage bin offers decent capacity, but only for many small items. I was happy to find out that my Nikon camera (with a regular sized lens) fit just right and tight in there. I was a bit less pleased when I noticed a bit of water had managed to seep in after a short ride in quite a bit of snow.
2008 Polaris Sportsman 800 2up Review
Don't get me wrong, this quad is very impressive performance wise, comfortable and by all means of sturdy build. Just a few minor changes would make it close to perfect: small ridges on the outside of the handles would be no luxury to keep hands from slipping off the grip; the rear brake pedal is awkward to reach because the heel of your foot is pushed further outside from the shapes in the side plastic.
For more information on the above mentioned models, please visit the Polaris Website
More from Polaris on ATV Trail Rider :
Polaris ATV Models – Polaris UTV Models – Polaris ATV Reviews – Polaris UTV Reviews
Sours: https://www.atvtrailrider.ca/2008-polaris-sportsman-800-2up-review
ATV Polaris sportsman 800 summer:-)
Polaris Sportsman 800 EFI Touring: review, history, specs
Polaris Sportsman 800 EFI Touring
Manufacturer

Polaris

Production
2009
Class
ATV
Engine

4-Stroke Twin Cylinder, Liquid-cooled

Fuel System
Electronic Fuel injection, 40mm Throttle Bod
Transmission
Gear box: Automatic PVT H/L/N/R/P


Final Drive: Automatic PVT, Turf / 2WD/AWD/AWD with ADC


Clutch: Automatic

Suspension
Front: MacPherson Strut With 8.2-inch (20.8 cm) Travel
Rear: Fully Independent, progressive rate with anti-roll bar; 8.75-inch / 22.2 cm travel
Brakes
Front: Single Lever Hydraulic Disc
Rear: Hydraulic Rear Foot Brake
Front Tire
25 x 8-12; 489
Rear Tire
25 x 11-12; 489
Wheelbase
57.01 inches (1448 mm)
Length
85.98 inches (2184 mm)
Width
47.99 inches (1219 mm)
Seat Height
34.02 inches (864 mm)
Weight
361.0 kg (wet)
Fuel Capacity
1.59 Gallon (6.00 Liters)
Manuals
Service Manual

The Polaris Sportsman 800 EFI Touring was a 4-Stroke Twin Cylinder, Liquid-cooled ATV produced by Polaris in 2009.
Drive[edit | edit source]
The bike has a Automatic PVT H/L/N/R/P transmission. Power was moderated via the Automatic.
Chassis[edit | edit source]
It came with a 25 x 8-12; 489 front tire and a 25 x 11-12; 489 rear tire. Stopping was achieved via Single Lever Hydraulic Disc in the front and a Hydraulic Rear Foot Brake in the rear. The front suspension was a MacPherson Strut With 8.2-inch (20.8 cm) Travel while the rear was equipped with a Fully Independent, progressive rate with anti-roll bar; 8.75-inch / 22.2 cm travel. The Sportsman 800 EFI Touring was fitted with a 1.59 Gallon (6.00 Liters) fuel tank. The wheelbase was 57.01 inches (1448 mm) long.
2009 Polaris Sportsman 800 EFI Touring[edit | edit source]
The 2008 Polaris Sportsman 800 EFI Touring brings together the dependability and top-notch performance of the big-bore machines and the convenience and comfort of the two-up off-road vehicles. With plenty of room aboard, the 2008 Polaris Sportsman 800 EFI Touring even comes with a front storage box and serious racking capabilities, allowing the operator to haul quite a lot of luggage.
The automatic transmission makes using this ATV easy and fun, while the Active Descent Control and engine braking are a great way to master the difficult terrain. Four hydraulic discs make sure slowing down on steep gradients is safe and thanks to the acclaimed independent rear suspension, riding on difficult trails and rough ground becomes smoother, solo and with a pillion, alike.
Sours: https://www.cyclechaos.com/wiki/Polaris_Sportsman_800_EFI_Touring
Sportsman specs polaris 800 2008
The 2007 polaris sportsman 700 efi is equipped with a macpherson strut front suspension with 82 inches of wheel travel and a fully independent rear suspension with an anti roll bar and 95 inches of rear wheel travel.
Polaris sportsman 800 specs
.
Loans tests etcsearch the web for dealers loan costs tests customizing etc.
The 2008 polaris sportsman 800 efi is a utility style atv equipped with an 760cc liquid cooled v twin ohv 4 stroke engine and a continuously variable cvt transmission.
Polaris designed it to be particularly suited to trail riding atv hunting and other heavy duty applications.
Find specifications for the 2019 polaris sportsman 850 sage green.
The quad features single lever hydraulic disc front and rear brakes.
Of material 6 wheel independent suspension maximizes traction integrated front storage box has 65 gal.
Specs include dimensions payload capacity engine type horsepower ground clearance shocks suspension cargo system winch wheels and tires.
Ask questions join the 14 polaris sportsman 800 efi discussion group or the general polaris discussion group.
Polaris introduced the sportsman line in 1993 but the 1995 polaris sportsman 500 was the first to offer irs or independent rear suspension.
Get the latest polaris sportsman 800 efi reviews and 2007 polaris sportsman 800 efi prices and specifications.
Related bikes list related bikes for comparison of specs.
2007 polaris sportsman 800 efi reviews prices and specs.
In 2010 as in other years polaris recommended specific oil maintenance and specifications for all sportsman 500 trims.
When polaris replaced the standard solid rear axle with the irs setup they created a whole new genre of atv enthusiast.
Polaris sportsman 800 efi 2005 present.
Offroad vehicle polaris 1999 sportsman 400 service manual 504 pages summary of contents for polaris sportsman 800 efi page 3 warning the engine exhaust from this product contains chemicals known to cause cancer birth defects or other reproductive harm.
The 2005 sportsman 800 twin efi has a mcpherson strut front suspension with 82 inches of travel while the independent rear suspension has 95 inches of travel.
In fact it was one of the companys first and best selling utility quads.
Used Polaris Sportsman 800 Twin Efi 2006 Quad Bike For Sale Quads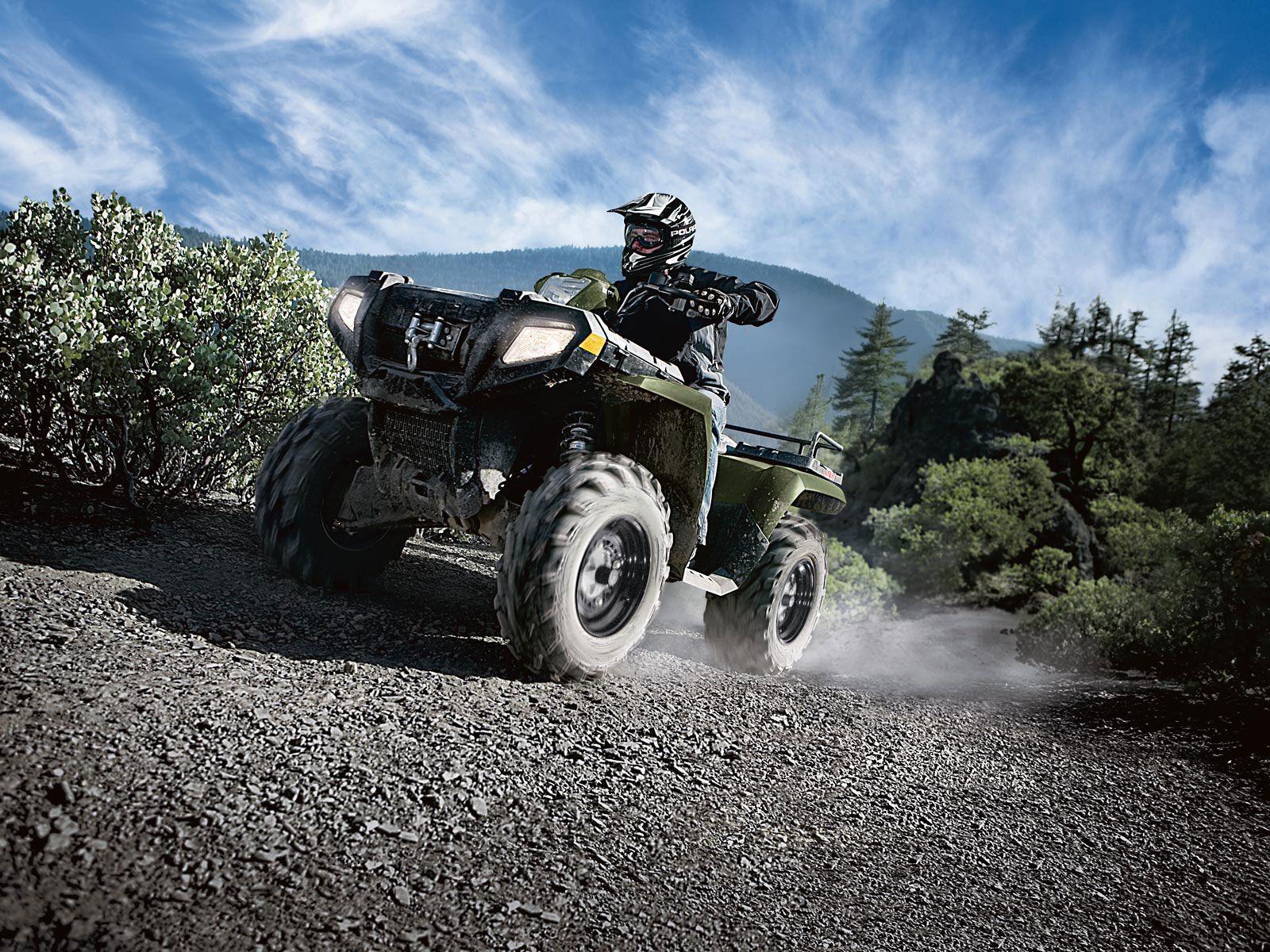 Polaris Outlaw Wallpapers Top Free Polaris Outlaw Backgrounds
Used 2005 Polaris Sportsman 800 Atvs In Lima Oh Stock Number
Polaris Sportsman Specs Www Iaeifl Org
Polaris Sportsman 800 Efi 2011 Specs And Photos
Polaris Sportsman 800 Efi Specs 2008 2009 Autoevolution
New 2019 Polaris Sportsman 450 H O Atvs In Altoona Wi Stock
2007 Polaris Sportsman 700 Efi Service Repair Manual
Amazon Com Rear Brake Rotor And Pads Polaris Sportsman 800 Efi
Sours: https://bestautocarsreviews.blogspot.com/2018/07/polaris-sportsman-800-specs.html
POLARIS 800 SPORTSMAN Off-Road Trail Review: Most Under Rated Big Bore ATV?
Polaris Sportsman 800 EFI Specs
Motorcycles Specs > Polaris > Polaris Sportsman 800 EFI
Only images from Creative Commons allowed. Ultimate Specs does not claim ownership of user submitted images.
The Polaris Sportsman 800 EFI model is a ATV bike manufactured by Polaris . In this version sold from year 2014 , the dry weight is 336.1 kg (741.0 pounds) and it is equipped with a Twin, four-stroke motor. The engine produces a maximum peak output power of 54.00 HP (39.4 kW)) and a maximum torque of . With this drive-train, the Polaris Sportsman 800 EFI is capable of reaching a maximum top speed of . On the topic of chassis characteristics, responsible for road holding, handling behavior and ride comfort, the Polaris Sportsman 800 EFI has a Steel frame with front suspension being MacPherson Strutt and at the rear, it is equipped with Dual A-Arm, IRS . Stock tire sizes are 25/8-12 on the front, and 25/11-12 on the rear. As for stopping power, the Polaris Sportsman 800 EFI braking system includes Single disc size at the front and Single disc size at the back.
Polaris Sportsman 800 EFI General Information

Brand
Polaris
Model
Polaris Sportsman 800 EFI
Start year
2014
Year
2014
Category
ATV
Factory Warranty (Years / miles)
-
Polaris Sportsman 800 EFI Dimensions, Aerodynamics and weight

Frame type
Steel
Seat details
-
Wheelbase
1,283 mm (50.5 inches)
Length
2,108 mm (83.0 inches)
Width
-
Height
-
Seat Height
857 mm (33.7 inches) If adjustable, lowest setting.
Alternate Seat Height
-
Ground Clearance
286 mm (11.3 inches)
Trail size
-
Wheels details
Stamped Steel
Front Tyres - Rims dimensions
25/8-12
Rear Tyres - Rims dimensions
25/11-12
Front brakes
Single disc
Rear brakes
Single disc
Front Brakes Dimensions - Disc Dimensions
-
Rear Brakes Dimensions - Disc Dimensions
-
Curb Weight (including fluids)
-
Dry Weight
336.1 kg (741.0 pounds)
Front Percentage of Weight
-
Rear Percentage of Weight
-
Weight-Power Output Ratio :
0.1607 HP/kg
Fuel Tank Capacity
15.50 litres (4.10 gallons)
Reserve Fuel Capacity
-
Carrying Details and Capacity
Front/Rear Rack or Box.
Front Suspension
MacPherson Strutt
Front Suspension Travel
208 mm (8.2 inches)
Rear Suspension
Dual A-Arm, IRS
Rear Suspension Travel
241 mm (9.5 inches)
Polaris Sportsman 800 EFI Engine and Transmission Technical Data

Engine type - Number of cylinders
Twin, four-stroke
Engine details
-
Fuel system
Injection. EFI
Engine size - Displacement - Engine capacity
760.00 ccm (46.38 cubic inches)
Bore x Stroke
-
Compression Ratio
-
Number of valves per cylinder
-
Camshaft Valvetrain Configuration
Double Overhead Cams/Twin Cam (DOHC)
Maximum power - Output - Horsepower
54.00 HP (39.4 kW))
Maximum torque
-
Engine Maximum RPM
-
Cooling system
Liquid
Lubrication system
-
Engine oil capacity
-
Exhaust system
-
Gearbox
Automatic
Transmission type, final drive ratio
Shaft drive (cardan)
Clutch type
-
Driveline
Automatic PVT P/R/N/L/H.
Polaris Sportsman 800 EFI Performance

Top Speed
-
Acceleration 0 to 100 km/h (0 to 62 mph)
-
Acceleration 0 to 400m (1/4 mile)
-
Recuperation 60 to 140 km/h in highest gear
-
Fuel Consumption - MPG - Economy - Efficiency
-
CO2 emissions
-
Emissions
-
Polaris Sportsman 800 EFI Electrical Systems, Ignition and Equipment

Ignition Type
-
Electrical Details
-
Starter Type
Electric
Instruments
Digital Gauge, Analog Speedometer, Odometer, Tachometer, Tripmeter, Gear Indicator, Fuel Gauge, AWD Indicator, Hi-Temp/Low-Batt Lights, DC Outlet
Lights
Dual 50w Low Beam Bumper Lights, Single 50w High Beam Pod Light; Dual Brakelights/Taillights
How much horsepower does a Polaris Sportsman 800 EFI have?
The Polaris Sportsman 800 EFI has 54.00 HP (39.4 kW)).

How much does a Polaris Sportsman 800 EFI weighs?
The Polaris Sportsman 800 EFI weighs 336.1 kg (741.0 pounds).

How tall (seat height) is a Polaris Sportsman 800 EFI?
The Polaris Sportsman 800 EFI seat height is 857 mm (33.7 inches) If adjustable, lowest setting.

How many gears does a Polaris Sportsman 800 EFI have?
The Polaris Sportsman 800 EFI have Automatic gears.


Sours: https://www.ultimatespecs.com/motorcycles-specs/polaris/polaris-sportsman-800-efi-2014
You will also be interested:
SPECIFICATIONS
Gross Vehicle Weight
Fuel Capacity
Engine Oil Capacity
Rear Gearcase Oil Capacity
Front Gearcase Oil Capacity
Transmission Oil Capacity
Coolant Capacity
Front Rack/Storage Box Capacity
Rear Rack Capacity
Receiver Hitch Tongue Capacity
Hitch Towing Rating
Unbraked Trailer Towing Capacity*
Overall Length
Overall Width
Overall Height
Wheelbase
Ground Clearance
Dry Weight
Minimum Turning Radius
Engine
Displacement
Bore x Stroke
Alternator Output
Compression Ratio
Starting System
Fuel System
Ignition System
Ignition Timing
Spark Plug / Gap
Lubrication System
Driving System Type
Front Suspension
Rear Suspension
* Based on EU Directive 76/432/EC
108
SPORTSMAN 800 EFI
1240 lbs. (563 kg)
4.13 gal. (15.6 l)
2 qts. (1.9 l)
5 oz. (150 ml)
5 oz. (150 ml)
15 oz. (450 ml)
3.2 qts. (3 l)
100 lbs. (45 kg)
200 lbs. (91 kg)
150 lbs. (68 kg) (Combination of rear rack
weight and tongue weight not to exceed 200
lbs./91 kg)
1500 lbs. (681 kg)
1914 lbs. (868 kg)
83 in. (211 cm)
48 in. (122 cm)
48 in. (122 cm)
50.75 in. (128.9 cm)
11.25 in. (28.5 cm)
770 lbs. (349 kg)
71.5 in. (182 cm) unloaded
EH0760LE011
760 cc
80 x 76
500 Watts @ 3000 rpm
10:1
Electric
Electronic Fuel Injection
ECU
8 BTDC @ 2000 RPM
RC7YC / .035 in. (0.9 mm)
Pressurized Wet Sump
4 Wheel Independent Shaft
MacPherson strut with 8.2" (21 cm) travel
Progressive rate with 9.5" (24 cm) travel
Sours: https://www.manualslib.com/manual/131467/Polaris-Sportsman-800-Efi.html?page=111
2264
2265
2266
2267
2268