Think of this as two essays in one: a "Why Major" + a "Why us?" And maybe consider devoting about half to each—roughly the first 100-125 words or so on why you've chosen your major, then the rest on how you want to explore that field at Georgia Tech. Since the prompt leans strongly on "specifically at Georgia Tech," we recommend devoting more of your word count to Georgia Tech specifics.
To get you started, here's a complete guide to the "Why Major'' essay. And here's the full guide on how to write the "Why us?" essay. When you read through that one, pay close attention to the "Why Cornell" and "Why Penn" examples (our favorites).
Action Items:
Read the "Why Major" guide. What mini-movie moments do you envision exploring?

Reflect on what you want out of your college experience. Collect those insights using this chart. Identifying specific or niche interests and needs will help you find equally specific resources at Georgia Tech and make your "we're a perfect match" case (see more on this in the "complete guide" link above) more compelling.

Spend at least an hour researching 10+ reasons why Georgia Tech might be a great fit for you, mapping them out in the third column of the chart.

Remember: The best "Why us?" pieces don't celebrate how "x" school is the GREATEST SCHOOL OF ALL TIME. They're more an explanation of why you and the school are the perfect match. Make sure to connect each of your Tech examples to your goals and interests.

Create an outline that combines your mini-movie moments for the "Why Major" top, then outline the "Why us?" portion based on either Approach One, Approach Two (recommended), or Approach 3 (as explained in our "Why us?" guide).
Georgia Tech changed this prompt this year to add the "Why Major" element, so our GT examples don't have those mini-movie moments we'd recommend for top of this updated prompt. But we still feel like they're strong representations of essays that offer solid "Why Georgia Tech" specifics. So take a look at two such examples, and read our analysis for why they work, then keep scrolling for two more bonus examples, written for a combined Why Major/Why Us prompts for other schools.
Example Georgia Tech Essay 1:
Ever since participating in the InVenture Challenge, I fell in love with Georgia Tech. I was exposed to the school's principal philosophy of "creating the next" when a guest speaker who had won the collegiate-level InVenture Prize spoke about a new portable toilet designed for developing countries with poor access to clean sanitation. I was so blown away by the innovation taking place that I decided to walk around campus and found a group testing a new device for transmitting a certain signal frequency that could map any environment targeted. I needed to know more. The students were eager to share their prototype with me. I learned that one was majoring in computer science and the other industrial design.

On the way home, I researched the industrial design program at Tech and was immediately hooked on the possibilities. Not only would I learn to design and build devices but learn principles of human interaction with design philosophy. After touring other colleges that offered industrial design, none matched the level Georgia Tech offered. Not only does Tech offer a strong program on how to sketch high-quality designs, but it also teaches students how to prototype and manufacture functional devices. Touring spaces like the Interactive Product Design Lab, run by Noah Posner, showed me the importance Tech places on creating devices that connect to users. I really hope to take a class with Pr ofessor Chininis, who I met while touring Tech. By learning from his example in creating toys for brand companies, I'll learn to create products that address people's needs.

The emphasis Tech places on startups and innovation is unmatched. From its maker spaces to its help with patent filings, the opportunities Tech provides will teach me skills that will help me make an impact in my field after graduation.

— — —
Tips + Analysis
Specifics, specifics, specifics. This student packs his essay with examples that demonstrate he has done his research. Check out the types of specifics he offers (and the kinds of things you can include in your essay):

School philosophy + mission statement: This student names Tech's mission of "creating the next." You can often find a school's mission and values on its website under sections like "Our Mission" or "Who We Are."

Guest speaker: Hearing about a portable toilet that will improve the health of people in developing countries not only demonstrates that the student is tuned into what's happening on Tech's campus; it subtly demonstrates that he is interested in using what he learns at Tech to help others.

Experience on campus: Sharing the story of hearing a guest speaker, touring the campus, and witnessing student innovation in action drives home the message that this student has already invested in being a part of Georgia Tech. If you've visited the campus, consider sharing a quick and focused story about something you saw or heard. Haven't visited campus, can't, or won't visit? Don't worry. You can write a similar story about "exploring" the campus website, course catalogue, or a student publication.

Campus resources: The InVenture Challenge. The Interactive Product Design Center. These are unique to Georgia Tech, and show that this student will arrive on campus ready to make the most of the resources available.

Professors: This student refers to professor Chininis' work in toy design. Use the course catalogue to find a professor who teaches a class that aligns with your interests. Even better, use the college website to find a professor doing current research that relates to the work you hope to do on campus or as a career.

Classes: The classic. Almost every student will include classes they hope to take in their "Why us?" essay, and you should too! But make sure to flesh out your essay with non-class examples (like the ones listed above).

Connect Georgia Tech's specifics to you and your interests. On top of showing that Georgia Tech is a great school for you, show how you will be a great fit for the school. A great way to do this is to refer to specific interests and "stuff you've done" that you'll build on once you're a Yellow Jacket.
This student, for example, mentions his involvement in Tech's InVenture challenge, and a desire to "create products that address peoples' needs." He also implies an interest in start-ups and innovation. By mentioning these things, we start to understand how he'll make the most of his time on campus.
Let's take a look at another example that even more directly emphasizes connections between the author and the school.
Georgia Tech Example 2:
At Georgia Tech I'm excited to explore both the small and the large.

I want to work with professor Fedorov at Georgia Tech and study engineering on the nanoscale. I've been working on finding potential materials for solar cells by comparing and improving their bandgaps and am interested in participating in the research on the micro-capillary injector. The vibration-powered robots, investigated by Azadeh Ansari and Jun Ueda as well as graduate students DeaGyu Kim and Chris Hao, also attract my interest, for it may be possible for it to swim in the human body, combating diseases.

Science also can be seen in the largest things. Through NASA's Exobiology Program and working with scientists in Tech's School of Chemistry and Biochemistry, I'll learn more about the hydrate crystallization process under high-pressure, and further explore the structures of methane clathrates, understanding the habitability on the icy moons of Jupiter and Saturn. Moreover, the course Nuclear Astrophysics and Stellar Evolution with Dr. Sowell will give me a deeper understanding on the topic of stellar structure and evolution, as well as nucleosynthesis and degenerate objects. Studying this course that also focuses on the Boltzmann & Saha Equations will take my understanding of the relationship between ionization of an atom and its ground and excited state to another level.

Besides science, Tech offers opportunities for me to make connections with those around me. With my experience and interest in video recording and editing, I would love to explore the Filmmakers to work with peers and produce shorts to share with the community. Also, having volunteered for my school's GiveBack 5K and learning about people's acts of kindness, I'd love to be a part of the Break Free from Poverty 5K Run/Walk, as sometimes small things can make a big difference.

— — —
Tips + Analysis
Connect Georgia Tech's specifics to you. This student does this in a few effective ways:

As a framing device. This student begins with a statement of her interests: exploring things both small and large. By opening this way, we know that every specific example she gives about resources and opportunities at Tech will relate to her interest in exploration. It's also a great hook—What kinds of things?

In relation to work she has already done. Right after name-dropping professor Fedorov, she backs it up with some details on her work to find "potential materials for solar cells." She follows that up with details on the type of research done by Fodorov, research she implies is connected to her own projects.

As a way to learn more about topics she's just starting to learn about. The student has an "understanding of the relationship between ionization of an atom and its ground and excited state," but wants to take that understanding to another level. This implies that she a) already knows something about the topic (seriously, you have to know something to reference Boltzmann Equations…), and b) already has a plan for developing that knowledge at Tech.

As an opportunity for her to tap into new and budding interests. Just because you haven't done something amazing in a certain area doesn't mean you can't include it in a "Why us?" essay. This student mentions her interest in video recording and editing, and implies that she can have a greater impact on Tech's campus (producing shorts to share with the community). She also mentions the volunteer work she's done and the type of volunteer work she hopes to do as a student at Tech.

Use geeky language. Nanoscale. Bandgaps. Microcapillary. Hydrate crystallization. Methane clathrates. Without having to explain any of these concepts explicitly, this student shows us that she knows her stuff and will show up on campus ready to jump right into her academic and research work.

Show more than one side of yourself. The first two paragraphs make it clear that this student is a science stan. But this student makes a point of rounding out her interests. While some people may envision a serious scientist living in the lab, she's the kind of scientist who prioritizes making "connections with those around [her]." By mentioning her video-editing and volunteer work, the reader's vision of her as a Tech student shifts to more accurately capture the full range of her interests and abilities.
Here's a great "Why Major" + "Why us?" example from Brown. Note how this student brings their mini-movie moments to life with crisp, clear examples, told in chronological order. Consider doing the same with yours—only, as noted above, consider spending a bit more of your word count on Why Georgia Tech specifics.
Example 3: Brown
My whole life, storytelling has shaped me. When I lived in London, my parents would read me The Lion King every night until I'd memorized the whole book. In elementary school, I would curl up in my bed, warm lamplight making my room golden, listening to my dad bring to life classics like Wilderness Champion and Tom Sawyer. Later, I found audio storytelling, laughing hysterically at Wait Wait Don't Tell Me on the car ride to school and connecting to a radio network of humanity through This American Life. It wasn't long before I got hooked on visual narratives, mesmerized by the cinematic intensity of Whiplash and the whimsical world of Moonrise Kingdom, alternate realities I could explore as if they were my own. By high school, I was creating my own array of stories through satirical school newspaper articles, analysis of mise-en-scene in film class, podcasting, and my own locally-broadcasted radio series.

A concentration in the Literary Arts or Modern Culture and Media is the next step in my life of storytelling. The dynamic world of connection and vulnerability a well-told story can create is what continues to fascinate me. At Brown, I would explore how engaging narratives have been told in the past and can be innovated in the future through new digital platforms. Whether researching radio's historical impact on public opinion during World War II or the Vietnam War, developing screenplays, producing my own documentary or learning from Writers-In-Residence, I hope to pioneer networks of connection. (250 words)

— — —
And here's a fourth example, written for a similar but much longer prompt for Babson. You'll have 150 fewer words to use, but this essay is a great example of what it looks like to show how your interest in your major developed over time, to then fold those insights into how you expect to explore your interests further, with college-specific examples.
Example 4: Babson
When I was four, my family lived on the top floor of my dad's newly established company. A young and curious inspector, I frequently made tours of the offices, and observed my dad and his staff as they worked. I have always admired my father. As a former doctor, he used his passion for medicine to found vaccine and medical equipment companies. Every year, we travel to rural Vietnam, to donate part of the company's profits to underprivileged people. As a child, I knew that I wanted to be in business, like my dad.

At my boarding school in Massachusetts, students were required to keep the school running. Two years of cleaning the Health Center and working in the Kitchen showed me how effective management and communication are essential for operations. When I built close connections with the staff and other students, I was happier and more productive. I realized that creating opportunities for employees to engage in teamwork and relationship building is critical for morale and for the efficiency of a business.

Last summer, I took the USC online Introduction to Business course. There, I gained additional insight into how companies are run. During group projects, each department gave feedback on other departments' ideas. From this, I saw how the different areas of a business intersect. In one of the projects I led, we designed a protective outfit that allows the elderly to hug their loved ones during Covid-19. Like my dad, I was able to use creativity and innovation to solve a social problem. I realized then that I want to be just like him: a social entrepreneur, who helps address social problems.

Babson will be able to help me achieve my goals. I want to co-concentrate in Entrepreneurship and Global Management. I am eager to collaborate with other students to create and manage an actual business, and receive valuable advice through FME and CLTP in my freshman year. Similarly, I am excited to foster enduring bonds with other students and faculty through the First Year Seminar, and give back to the community by participating in CAP.

I value how Babson encourages students to donate at least 50% of their profit to local organizations; this is a type of business model I aspire to create in the future. By taking courses such as Living the Social Entrepreneurship Experience and Global Strategic Management, I hope to gain the knowledge and skills to develop a sustainable and impactful global business. Likewise, Babson liberal arts courses will shape me into a well-rounded person who has the tools to create change; I want to dive deeper into Justice and Inequality issues in the AHS course, to comprehend the causes and find solutions to injustices like poverty. Taking courses like East Asia Cultures and studying abroad in London will also help me expand my perspective.

Babson College is where I belong, and it is a place that can nurture me into who I want to be―a dynamic changemaker and a successful entrepreneur.

— — —
Special thanks to Calvin for contributing to this post.
Sours: https://www.collegeessayguy.com/blog/georgia-tech-supplemental-essays
This prompt is both straightforward and challenging. Given the brevity of your answer, you will need to selectively use your background and resume to convincingly describe how Georgia Tech fits into your future. Here's how to approach this prompt:
1. Describe your interests and background.
The first portion of your response should explain what drew you to your prospective major. A common pitfall students make here is being way too general – try to make your response something that is unique to you and your life experiences. For instance, one applicant might write an anecdote about how they first interacted with the subject. Another might describe a niche within the subject that appeals to them the most. Be sure to include specific details such as people, roles, and events that influenced your decision. Here are two examples of how to start off your essay:
Weak: "For as long as I can remember, I have been interested in civil engineering. I love working with my hands, so engineering has always seemed like a good fit for me. I have also always done well in the relevant classes, like math, physics, and computer science. In addition, I knew I wanted to pursue a subject that would make the world a better place."
Strong: "As an environmental activist, I firmly believe everyone has a social responsibility to help keep the planet healthy and I am always looking for new ways that I can contribute to this endeavor. In high school, I started the Anti-litter Volunteer Club, where my peers and I picked up trash around our campus and neighboring community. Exploring my passion in college as a civil engineer seemed like the logical next step in developing ways to preserve nature. I am especially passionate about reducing waste by making product packaging out of biodegradable materials."
This first response is weak for several reasons. The student mentions wanting to work with their hands, but this is much too general as it can apply to any type of engineering and other subjects as well. In contrast, the second response shows, rather than tells, admissions officers that this student has a passion for the environment. The student includes specific details about their past that communicate their desire to engage with civil engineering. 
The first applicant also lists superficial reasons, such as their academic prowess, which can come off as boastful and disingenuous rather than as a passion for the major itself. Instead, efforts you have made to pursue the subject outside of the classroom, like the anti-litter club, provide much better examples of your interest in the subject. Finally, the second applicant introduces a niche in civil engineering that they are especially passionate about. This level of detail lends authenticity to your response, and you can use forward-thinking phrasing to connect to the next portion of your essay. Keep in mind that these examples are just excerpts, and you should elaborate more in this area if word count allows for it.
2. Connect them to your choice of major and resources at Georgia Tech.
After you have established a foundation for your passion for your major, you can delve into how you can continue to develop it at Georgia Tech. This will reaffirm your interest in the school while also providing a realistic path through which you can accomplish your goals. Try to avoid clichés like small classroom size and mention more specific offerings instead, like programs and classes that are unique to Georgia Tech. Here is a weak and strong example of this portion:
Weak: "With the second best undergraduate civil engineering program, Georgia Tech is a leading institution that will provide me the tools to be successful in this field. I look forward to taking engaging classes, including breadth electives, that will expand my knowledge of civil and other types of engineering. I plan on joining clubs like Engineers Without Borders to continue learning outside of the classroom."
Strong: "Georgia Tech can provide me with ample opportunities to pursue my passion; for instance, I can work on creating a biodegradable takeout box with my peers in the Geotechnical Society, and then implement our prototype design in on-campus dining facilities like Colony Bistro and Bhojanic. I also look forward to attending the Sustainability Banquet to hear from Atlanta's leaders in sustainability like Dr. Jennifer Hirsch. Her work in grassroots sustainability innovation and use of a cross-cultural lens embody the approach I wish to take in civil engineering."
The first response makes a common mistake in lauding the school's accomplishments. Admissions officers are aware of statistics and ranking but want to know what, beyond prestige, makes you interested in this particular major at this particular university. The second prompt achieves this by mentioning specific offerings like the Sustainability Banquet, and a professor's work that closely aligns with the student's values. 
Though the first prompt does name a club at Georgia Tech, the applicant fails to describe how exactly they plan to use this resource. Meanwhile, the strong response mentions a society and provides a hypothetical scenario where they might participate in it. The latter response is a much more effective approach in that it shows, rather than telling, admissions officers how you plan to pursue your major on-campus. Again, keep in mind that these examples are just excerpts, and you should elaborate more in this area if word count allows for it.
3. Explain how Georgia Tech will prepare you for your prospective career/future.
Finally, you should wrap up your response by mentioning how your passion for your major and involvement on Georgia Tech's campus will culminate in your future. Avoid platitudes about making the world a better place and growing academically and professionally. Instead, tie your conclusion back to the purpose behind your essay and communicate that you want to pursue your passion for this subject beyond your college career.
Weak: "Obtaining a degree in civil engineering from Georgia Tech will allow me to further my passion for this subject. I look forward to using the skills I learn in my future career."
Strong: "Embarking on projects like these will provide me with hands-on learning opportunities that will reinforce my commitment to sustainability. A background in civil engineering will provide me with the tools to literally build a better planet, a passion I will continue to pursue beyond my college career."
While the first response tells readers what the author plans to do, it lacks specific details and the narrative-like quality that will keep admissions officers engaged. In contrast, the second conclusion restates the applicant's goal of sustainability and their major of choice while providing a future-facing ending. This drums up the correct level of interest within the reader and lends your response closure without making it feel finite.
This prompt is designed to help admissions officers understand your character, background, and how you think. You should never just relist your extracurriculars and coursework. Instead, your essay should show, rather than tell, readers about your interests and make your major and career choices seem both logical and borne out of a genuine passion.
Curious about your chances of acceptance to Georgia Tech? Our free chancing engine takes into account your GPA, test scores, extracurriculars, and other data to predict your odds of acceptance at over 500 colleges across the U.S. We'll also let you know how you stack up against other applicants and how you can improve your profile. Sign up for your free CollegeVine account today to get started!
Sours: https://blog.collegevine.com/how-to-write-the-georgia-tech-essays-2021-2022/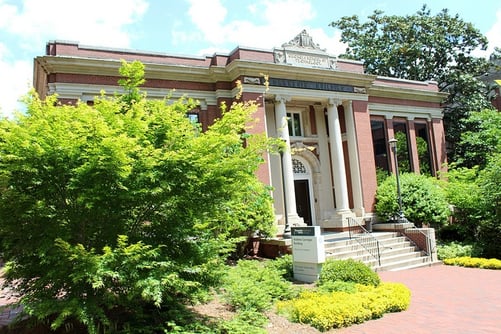 Before you envision yourself getting settled in at Georgia Tech, you must get over the hurdle of writing the Georgia Tech essays. The Georgia Tech supplement requires you to write a short essay specifically for Georgia Tech. But what is the essay prompt? And what should you include in your Georgia Tech essay?
Keep reading to learn exactly what the Georgia Tech essay is, what kinds of topics you can write about (and what kinds of topics to avoid), and how to ensure you're submitting a quality essay.
Feature Image: Wally Gobetz/Flickr
What Are the Georgia Tech Supplement Essay Prompts?
The Georgia Tech application includes a total of two essays. For one of these, you'll choose one of the seven Common App prompts to respond to, and the other is specific to Georgia Tech. Here's the Georgia Tech prompt:
Why do you want to study your chosen major specifically at Georgia Tech?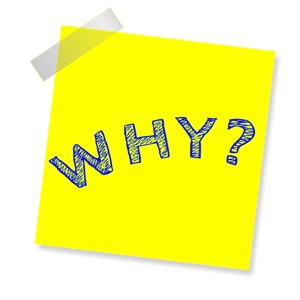 For this first essay, you must answer the critical question: why Georgia Tech?
How to Write the Why Georgia Tech Essay
This prompt is a version of the "why this college" prompt. Specifically, this prompt is a "why us" prompt, as it's asking you to elaborate on why this college and the major you've chosen are best suited to you and your aspirations. In other words, what about Georgia Tech and the field of study you want to pursue there will help you achieve your future goals?
To answer this question, you'll need to do some research on Georgia Tech and the academic program you're applying to. The easiest way to do this is to go to the Georgia Tech website to get an overview of what's offered by your program, including the kinds of classes, study abroad options, professors, and internship opportunities.
If possible, I suggest visiting the campus to sit in on classes and meet professors so you can get a clearer feel for the academic program as well as the environment at Georgia Tech as a whole.
In your essay, try to pick a specific characteristic to focus on—don't just say you want to attend Georgia Tech because it's prestigious or well known. Lots of colleges are!
Next, you'll need to know how your education at Georgia Tech will help you after college. For example, you could write about how you think Georgia Tech's cooperative education program will help you gain relevant professional experience and make connections with like-minded peers.
Regardless of what aspects of Georgia Tech and your major you want to write about, make sure to clearly connect the essay back to you and your own interests and goals.
Here are some possible topics you could use for your "Why Georgia Tech?" essay:
An anecdote relating some sort of positive personal experience you had at Georgia Tech (such as while on a campus tour)
A positive interaction you had with someone affiliated with Georgia Tech, such as a current student or professor involved with the major you're applying for
Your excitement about getting to work with a particular faculty member, and how this opportunity will help you further your career goals
Your enthusiasm for getting to study in a program or major/minor that's not usually offered at many schools or that has a unique, interesting angle at Georgia Tech
A special facility or piece of equipment you're looking forward to being able to work in or with, and that isn't offered on other campuses or is very rare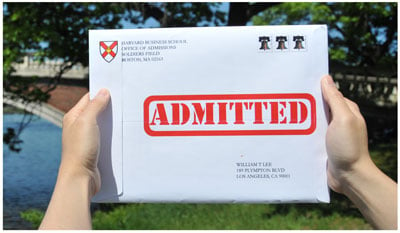 Want to build the best possible college application?
We can help. PrepScholar Admissions is the world's best admissions consulting service. We combine world-class admissions counselors with our data-driven, proprietary admissions strategies. We've overseen thousands of students get into their top choice schools, from state colleges to the Ivy League.
We know what kinds of students colleges want to admit. We want to get you admitted to your dream schools.
Learn more about PrepScholar Admissions to maximize your chance of getting in.
Georgia Tech Essay Examples + Analysis
We've written two Georgia Tech essay examples to help give you an idea as to what and how you could write your Why Georgia Tech essay. Additionally, we go over what makes them good essays for a Georgia Tech application.
Georgia Tech Essay Example 1
"Honestly, I can't imagine what my life would be like if I hadn't gone to Georgia Tech."
Katrina was a few years older than me and the sister of my best friend, Troy, who'd given me her email address so I could ask any questions I had about her time at Georgia Tech. This was the last line of her response—and by far the most memorable.
Like Katrina, I can't imagine myself not attending Georgia Tech. As an aspiring environmental engineer, I see Georgia Tech as a gateway to not just learning but also professional success. The flexibility of the major would allow me to focus specifically on my passion for reducing the negative effects of climate change and securing access to clean water. As a senior, I plan to take several hydraulics-focused electives.
In addition, through the InVenture Prize, which I hope to participate in at least twice, I'll be able to utilize the knowledge I've gained through my classes, projects, and fieldwork by translating it into a concrete vision—specifically, an invention that will increase the availability of fresh, healthy water for disadvantaged communities.
After graduation, and as a proud Georgia Tech alumnus (ideally with an InVenture Prize), I plan to implement the skills I've gained through my environmental engineering major in the nonprofit sector.
I haven't met Katrina yet, but I feel as though I know her—perhaps it's that shared sense of joy at having discovered the perfect school for the paths we've chosen.
Here's why this Georgia Tech essay works:
It's got a creative hook that draws you in. This Georgia Tech essay opens with a quotation that immediately makes it feel as though you're reading a compelling story. It then goes on to connect this hook directly to the narrator who "can't imagine … not attending Georgia Tech," ensuring the focus remains on the applicant and not Katrina.
It mentions specific features of Georgia Tech. The applicant doesn't just write about how prestigious Georgia Tech is but specifically mentions opportunities she's interested in taking advantage of, such as hydraulics courses and the famous InVenture Prize competition.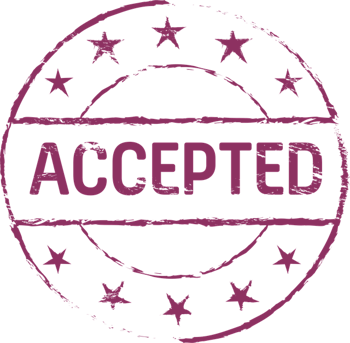 The mark of a good college essay = an acceptance letter!
Georgia Tech Essay Example 2
Atlanta has been my home all my life, and I've always known that I want to be one of the people who help make it such a wonderful place to live. My dream is to create my own business that makes it easier for other start-up businesses to get up and running. Georgia Tech is my dream school because I know it will give me the absolute best chance of achieving my goals.
The course catalog for Georgia Tech's Scheller College of Business makes it clear that all business students receive a top-notch and comprehensive business education no matter what area they choose to focus on. However, what really interests me is Scheller's emphasis on entrepreneurship. I'm so excited to take advantage of the opportunities the school offers, like LBAT and study abroad programs that focus on starting a new business, the certificate in entrepreneurship, and the Enterprise Innovation Institute where I hope to collaborate with professors, business leaders, and peers to learn how to create and grow and successful business of my own.
Growing up in Atlanta, learned early that it has many resources for people hoping to go into business, and I know Georgia Tech will help me take advantage of them. Under the school's internship program, I hope to work for a start-up company, learning about what makes some new companies thrive while others fail, and getting on-the-ground experience learning what new companies need to do well and avoid common pitfalls. I'll also use Georgia Tech's extensive connections with local business leaders to continue to expand my business acumen outside the classroom.
I have so many ideas for what I want to do with my career, and I can't wait to attend Georgia Tech to learn the skills I need to make these dreams possible.
Here's why this Georgia Tech essay works:
It goes in-depth on what Georgia Tech offers. Like the first essay, this one also gets specific on exactly which parts of the school the writer plans to take advantage of the most. From mentioning the course catalog, specific business programs, and the school's connections with the community, it's clear the writer did her research and knows which of Georgia Tech's resources will be of most value to her.
It has a clear vision of a career path. You don't need to know exactly what you want to do after you graduate college, but having a general idea can really help you show the admissions committee how you're going to take advantage of what Georgia Tech offers. In this case, it's the entrepreneurship and business opportunities at the school, which will help the writer start her own business after graduation.
How to Write a Great Georgia Tech Essay: 3 Essential Tips
Now that you know the specifics of the Why Georgia Tech essay prompt, here are three key tips to use while writing your essay.
#1: Be Specific and Concise
The Georgia Tech supplemental essay only gives you room for up to 300 words. That's a pretty short essay! Since you're so tight on length, you'll need to make sure you're using the space you have wisely. Don't write super flowery, verbose descriptions or rely on overly vague examples.
Instead, be as specific as you can be so that you're emphasizing only the most important parts of the story you want to tell. Specificity will make your essay more concise and easier to follow.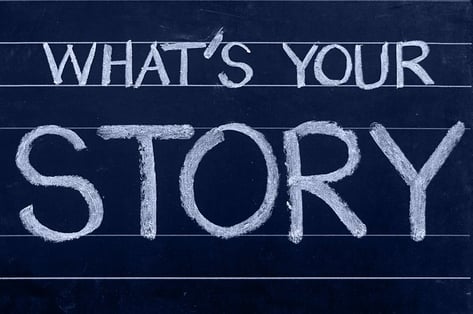 #2: Show, Don't Tell
You've probably heard this refrain a million times, but it's especially important for college essays: show your experiences, emotions, and perspectives instead of simply telling them to your readers. Doing this will make your Georgia Tech essays sound vibrant and alive rather than dull and boring.
One of the very best ways to catapult your descriptions to a whole new level and to lend a stronger voice to your writing is to use a variety of literary devices, including flashbacks/anecdotes, imagery, and euphemisms.
#3: Polish and Proofread
Before you submit your Georgia Tech essays, make sure to take some time to read them over, edit them, get feedback, and proofread them.
The best way to do this is to start by writing a rough draft. Once finished, put your essay away for a little while—anywhere from a couple of days to a week or so depending on the amount of time you have left before college applications are due—and then take it out again.
As you read your essay, mark any areas that are unclear, awkwardly worded, or irrelevant. You should also proofread your essay for any glaring typos and errors in punctuation, spelling, and grammar.
Once you've repeated this process a few times, it's time to get a new set of eyes to look it over for you. Ask someone you trust, such as a teacher, parent, or counselor, to read your essay and offer comments and corrections on it.
Doing all of this will ensure that your essay is completely polished by the time you turn it in to Georgia Tech!
What's Next?
If you're reading this, you're likely not only applying to Georgia Tech. Get more tips with our expert guides to the Stanford essays, the Northwestern essay, and the Harvard essay.
Applying through the Common App? Check out this comprehensive list of schools that accept the Common App, and learn more about how to write the Common App essay.
To learn more about Georgia Tech and how to get in, take a look at its admission requirements page.

Want to write the perfect college application essay? Get professional help from PrepScholar.
Your dedicated PrepScholar Admissions counselor will craft your perfect college essay, from the ground up. We'll learn your background and interests, brainstorm essay topics, and walk you through the essay drafting process, step-by-step. At the end, you'll have a unique essay that you'll proudly submit to your top choice colleges.
Don't leave your college application to chance. Find out more about PrepScholar Admissions now:
Sours: https://blog.prepscholar.com/georgia-tech-essays-examples-prompts
Georgia Tech Supplemental Essays: How to Write Them!
How to Write the Georgia Tech Application Essays 2020-2021
The Georgia Institute of Technology recently made headlines with the announcement that it will no longer accept the Common Application personal statement. They will still use the Common Application system, but will "will no longer utilize the long essay portion of the Common Application." Instead, the school has introduced its own essay prompts that students will answer alongside the rest of the Common App sections . While keeping their "why Georgia Tech" essay from last year as it was, the Georgia Tech application essays 2020-2021 have added two new prompts.
Writing essays on top of the "why school" prompt might sound intimidating at first. However, since chances are that you're also writing a personal statement for other schools on the Common App, you likely already have content that can be repurposed for the Georgia Tech application essays 2020-2021. The new prompts are somewhat similar to the personal statement questions and ask students to reflect on their character, background, and interests. To guide you through each of the questions, I've gone over them in greater detail and added tips on how to make your essay specific to the university, and unique to your application profile.
Prompts for the Georgia Tech Application Essays 2020-2021
Both prompts below are required for all applicants. The school suggests that your answers stay within 50-300 words. Since you don't have a lot of space, it's important that you use your words strategically.
Essay Prompt 1

Why do you want to study your chosen major specifically at Georgia Tech?
This is an accelerated version of the "why this school" essay, with a more clear focus on your choice of major. Your response shouldn't revolve around broad categories that make Georgia Tech wonderful - everyone knows it's a strong STEM college. This essay is not asking you to highlight extracurricular, cultural, or other resources at Georgia Tech; this essay is explicitly asking you to speak in depth about Georgia tech's academic resources —major, curriculum, classes, professors, and more. When you get start, think about how a Georgia Tech education pertains to your goals, specifically. This means that you have to identify your goals in the first place. Then, whether you are applying for Industrial Design or Applied Languages and Intercultural Studies, demonstrate how Georgia Tech will help you accomplish your specific goals. The key is to connect experiences and aspirations with academic reasons for why  you've chosen the school. 
Research is the key to any "why this school" essay. Before you write this response, it's important to sit down and look through Georgia Tech's majors and course offerings in great detailOnce you've decided which major appeals to you, it's time to think about your own experiences. How did your love for the field begin? How have you honed your skills in the discipline since then? If you've taken any challenging courses or started relevant clubs, how is Georgia Tech the perfect place for you to continue your exploration? No matter which major you've chosen, it's important to show admissions officers why your interest makes sense for you and that your dedication to the field is real. 
Essay Prompt 2
All applicants must choose one of the two questions below:
Option 1: Georgia Tech is committed to creating solutions to some of the world's most pressing challenges. Tell us how you have improved or hope to improve the human condition in your community.
Competitive schools are looking for students who will graduate from their schools and later go on to change the world for the better. With a STEM-oriented school like Georgia Tech, it is looking for students who will use their skills and ambitions to bring innovative solutions to issues in today's world. When approaching this essay, you need to identify a community, think of a problem it has faced, and show concrete evidence that you've worked on solving this problem. 
Since the prompt hasn't specified which kind of community, think about a place where you've actuallymade the biggest impact. Think about how to differentiate yourself from other applicants. While you can definitely improve the human condition through service trips abroad, this experience isn't necessarily unique.. You could write about the smaller circles such as your family, friend group, or neighborhood. You may have helped the community as a whole or you could have helped one or two individuals who belong to it. 
To think about the kinds of contributions to elaborate on, ask yourself the following questions:
How have you collaborated - or hope to do so - with others in your community?
What is different in your community as a result of your involvement?
Have you taken any risks to help others? How have they paid off?
Have you spearheaded any initiatives towards change?
Are there any service examples that portray your curiosity and creativity?
Why do you care about this community? How have you shown it? 
If you choose a larger community - like your whole school or city - make sure your essay still focuses on your own contribution and role. A response to such a prompt needs to follow the classic "show, not tell" advice. Admissions officers won't be satisfied with just "I helped my family." You need to dig deeper and convince them through the Georgia Tech application essays 2020-2021 that you are the kind of hardworking and passionate individual who can thrive at Georgia Tech.
Option 2: If you feel that your personal or community background can provide additional insight to your application that we have not already seen elsewhere, please take this opportunity to share that information with us.
This question is very similar to a prompt from the Common App essays and is a very open-ended prompt. You can pretty much go any direction with your essay since it's asking about your personal background or a community that has shaped you. You could also write about how you hold certain beliefs that have defined the course of your life. You can choose to elaborate on a cultural tradition that you look forward to and how the ways you've celebrated it changed with time. You can focus your essay on your career interest - for example, is there a compelling story that changed everything for you and developed your desire to pursue a career in engineering after college? 
The key here is "we have not already seen elsewhere." Remember that Georgia Tech will receive the rest of your Common Application. So don't directly copy/paste words from your activities list or honors section. Make sure your response adds new information about you that isn't present anywhere else in your profile.
Additional Tips
Know what the school is looking for: An important part of doing school research includes digging in to find out what the school wants out of these essays. On its website, Georgia Tech adds that it's wants your responses to achieve the following:

Demonstrate authenticity & self-awareness
Demonstrate thoughtfulness
Display attention to topic, style, and grammar
Demonstrate a student has thought about why Georgia Tech, specifically, is a fit for them and how their goals align with Georgia Tech's mission statement: "The Georgia Institute of Technology is a public research university established by the state of Georgia in Atlanta in 1885 and committed to developing leaders who advance technology and improve the human condition."
Make sure your answer fits this bill. If you've got any doubts, make sure you ask another reader such as a teacher, parent, friend, or college counselor to see if you're meeting the criteria.
Use Your Common Application Profile As Inspiration - Chances are, other schools on your list also use the Common Application. You've likely already written a personal statement. While you don't want to repeat yourself, you can likely repurpose your personal statement content to fit Prompt #2. If there's anything in your Common App essay that you haven't gotten a chance to express for the Georgia Tech essay, you can use your essay as a base, and cut down words to fit the limit the school has set.
Cut unnecessary words: It's obvious that the Georgia Tech College supplemental essays 2020-2021 provide you very little room to write your answers. Between the two essays, you only get around 600 words! It can be tricky to get your point across in so little space. But, you can't change the limit. So don't waste your time sulking or complaining about the fact that you're 300 words over on your essay and start cutting words. Use a thesaurus, ask a teacher or friend for feedback, and read sentences out loud to see if they'd still make sense if you shorten them. 
The Georgia Tech application essays 2020-2021 provide you with the chance to tell the admissions officer who you are. While the first prompt is all about showing that you really have done your research, the optional essays enable you to share more about your background and interests. Both are golden opportunities to solidify your interest in Georgia Tech and convince them how you embody the values they look for in students. So, take advantage of the supplemental essay component. Your knowledge of the school and stories exemplifying Georgia Tech's ideal characteristics might end up getting you admitted.
Sours: https://ingeniusprep.com/blog/georgia-tech-application-essays-2020-2021/
Essays supplemental georgia tech
The Georgia Institute of Technology is a large public research university in Atlanta, GA. Georgia Tech focuses primarily on science, technology, and engineering, and offers more than 130 degree programs. Georgia Tech has an admissions rate of 20.6%, and they take approximately 60% of their incoming class from Georgia. As such, you'll want to pay extra attention to this post if you're applying from outside the Peach State.
The Georgia Tech supplemental essay is relatively straightforward, but the low word count means that you'll want to be careful with what you write about--brevity is the soul of wit. Georgia Tech thankfully dropped one of the two supplemental essays they asked for last year, so they've made your work much easier.
Why do you want to study your chosen major specifically at Georgia Tech? (max 300 words)
This prompt is a classic "Why ___ major at Georgia Tech?" You'll add a bit of excitement and personality by framing your response around a story that establishes why you're interested in your selected major. As always, we want to wake the reader up: connect to them by showing who you are.
We recommend that you set aside an hour or more to do some research on the major you have selected. You want to know it inside and out. You'll follow a three-paragraph structure for this essay.
BACKGROUND
We'll start by writing a bit of an origin story--a narrative that will provide background for what you want to study. What experiences have shaped your academic interests? If you want to study Computer Science (CS), write about the time you downloaded malware, and ruined your parents' desktop. Tell the reader how angry they were, how you felt responsible to find a solution, and then how you ended up finding antivirus software that cleaned up the problem.
Write about how you then went to create your first website, how you stayed up late creating a site to display photos of your dog. Your origin should show your inspiration, your spark, for choosing your course of study. You want someone to be able to read this paragraph and feel like they know you, and you want them to understand instantly your choice of study.
MAJOR
You'll use this section to show why you want to study ___ major at Georgia Tech. Begin by choosing a suitable major from Tech's list of undergraduate offerings. Find something that truly interests you--it'll be much easier to write about something you love. You want a major that connects to courses you've already taken and succeeded in. This shows your continued interest and commitment to a subject. Nobody will hold you to this major if you end up attending Tech: just choose something you can craft a good origin story for.
You'll further establish your interest in Georgia Tech by writing about two or three courses in your major you want to take. If you can and it makes for a cohesive story, talk about a professor you'd like to research with. Choose your courses by selecting your major from the course catalog and examining what's offered. You want to pick upper-level courses: introductory courses are basically the same everywhere.
If you want to study CS, you can talk about that old jailbroken iPod you had as a kid, and how you need to take CS 2261 "Media Device Architecture" to understand just how it worked. Don't write about wanting to take "Introduction to Computing." Intro-level courses like these aren't unique to Georgia Tech.
Like we mentioned earlier, you should write about a professor you'd like to study with. Look through the faculty that teach in your selected department and pick out someone with work you find interesting. The prospective CS student could write about wanting to work with Kamau Bobb on reducing the racial bias found in certain algorithms.
CONCLUSION
Finish your journey from your origin to your major at Georgia Tech by wrapping your earlier points and reminding your reader why you need to attend. Remember, a 300 words supplement is short, be sure to use all available space. If you want to include anything fun about Georgia Tech--perhaps how excited you are to cheer for the Yellow Jackets at McCamish Pavilion--this is the place to do it.
This is the only supplemental question Georgia Tech will ask you, so it's your best chance to establish your interest in attending. Keep editing it until you're absolutely confident in the quality of your work. You can definitely ace this one--we laid out the successful formula above.
Contact us here if you need help with the college application process.
Sours: https://www.koppelmangroup.com/blog/2021/7/23/how-to-write-the-georgia-tech-supplement-2021-2022
how i got into georgia tech (my stats, essays, ecs, \u0026 college advice!)
Personal Essays
The purpose of the essays is to assess your writing ability and, more importantly, to learn more about you as an individual. This portion of the application helps us get to know you, assess mutual fit, and better understand what you could contribute to Georgia Tech.
Application Essay Prompts
---
Below are the Georgia Tech essay questions for 2022 applications. Both prompts are required of all applicants.
Common Application Personal Essay: First-year applicants will choose one of seven essay prompts provided by Common App.
Georgia Tech Short-Answer Question (max 300 words): Why do you want to study your chosen major specifically at Georgia Tech?
Start Your Essays
What Are We Looking for in Your Essays?
Essays are evaluated for both content and writing/grammatical skills. So, before submitting your application, you should take the time to edit and review your essay thoroughly. The traits of a strong essay include ones that:
Demonstrate authenticity & self-awareness.
Demonstrate thoughtfulness.
Display attention to topic, style, and grammar.
Demonstrate a student has thought about why Georgia Tech, specifically, is a fit for them and how their goals align with Georgia Tech's mission statement: The Georgia Institute of Technology is a public research university established by the state of Georgia in Atlanta in 1885 and committed to developing leaders who advance technology and improve the human condition.
Our Advice for this Portion of the Application
---
Get started early. Don't wait until the last minute to complete your essays!
Write and edit your essay in a document editor. Once you have the final draft, you can cut and paste it into your online application.
Don't write what you think we want to read. Write what you want to say!
Don't blow off the essay! We wouldn't ask you to write it if we didn't find it to be an important way to get to know you, and what you have to bring to Georgia Tech.
Sours: https://admission.gatech.edu/first-year/personal-essays
You will also be interested:
After all, a photograph cannot move. They are no longer people - they are there, in the photo, fascists. I was already pushing aside the submachine gunners who stood in my way, when her other leg came off the support. I had only one step left, but.
2200
2201
2202
2203
2204