---
---
Free Items
---
Master Paws™ Fetch Ball Set – 5 pack
Model Number: 15837-03
Menards® SKU: 2530080
EVERYDAY LOW PRICE $5.99
MAIL-IN REBATE (Limit 4) $5.99
FINAL PRICE FREE
---
Non-Free Deals
---
Wood Ecology's® Best Natural Wood Mulch – 2.0 Cu. Ft.
Model Number: 1803051
Menards® SKU: 1803051
EVERYDAY LOW PRICE $2.74
MAIL-IN REBATE (Limit 25) $1.75
FINAL PRICE 99¢ each
---
Garden Kneeler Pad – Assorted Colors
Model Number: Z019-003
Menards® SKU: 2664893
EVERYDAY LOW PRICE $2.99
MAIL-IN REBATE (Limit 4) $2.00
FINAL PRICE 99¢ each
---
Screenmend 5″ x 7″ Silver-Gray Fiberglass Screen Patches
Model Number: 857101004549
Menards® SKU: 4351230
Screenmend 5″ x 7″ Charcoal Fiberglass Screen Patches
Model Number: 857101004532
Menards® SKU: 4351231
EVERYDAY LOW PRICE $6.88
MAIL-IN REBATE (Limit 4) $4.00
FINAL PRICE $2.88 each
---
Reese® Towpower InterLock® 2″ Drop Trailer Hitch Kit
Menards® SKU: 260-9409
EVERYDAY LOW PRICE $24.99
MAIL-IN REBATE (Limit 2) $15.00
FINAL PRICE $9.99 each
---
DeWitt Professional Grade Rubberized SBS Roof Sealant-10.1 oz
Model Number: 1538816
Menards® SKU: 1538816
EVERYDAY LOW PRICE $2.99
MAIL-IN REBATE (No Limit) $2.00
FINAL PRICE 99¢ each
---
3″ Ratcheting Hand Clamp
Model Number: MC90507
Menards® SKU: 2442265
EVERYDAY LOW PRICE $4.99
MAIL-IN REBATE (Limit 2) $4.00
FINAL PRICE 99¢ each
***Seen free in the past***
---
Tool Shop® 6″ Stainless Steel Digital Caliper
Model Number: MEN-0007__48MC
Menards® SKU: 2432377
EVERYDAY LOW PRICE $15.99
MAIL-IN REBATE (Limit 2) $8.00
FINAL PRICE $7.99 each
---
Masterforce® 24″ Compact Bolt Cutters
Model Number: 65237
Menards® SKU: 2448308
EVERYDAY LOW PRICE $39.99
SALE PRICE $29.99 each
---
Painter's Collection™ 4″ Polyester All-Purpose Trim Paint Brush
Model Number: 992631400
Menards® SKU: 5610162
Painter's Collection™ 2″ Polyester All-Purpose Angular Paint Brush
Model Number: 992631200
Menards® SKU: 5610165
Painter's Collection™ 3″ Polyester All-Purpose Trim Paint Brush
Model Number: 992630300
Menards® SKU: 5610167
EVERYDAY LOW PRICE $5.99
MAIL-IN REBATE (Limit 6) $5.00
FINAL PRICE 99¢ each
***Seen free in the past***
---
Elmer's® ProBond® White Stainable Wood Filler – 3.25 oz.
Model Number: E811Q
Menards® SKU: 5554667
Elmer's® ProBond® Walnut Stainable Wood Filler – 3.25 oz.
Model Number: E812Q
Menards® SKU: 5554668
Elmer's® ProBond® Red Oak Stainable Wood Filler – 3.25 oz.
Model Number: E813Q
Menards® SKU: 5554669
Elmer's® ProBond® Golden Oak Stainable Wood Filler – 3.25 oz.
Model Number: E814Q
Menards® SKU: 5554670
Elmer's® ProBond® Natural Stainable Wood Filler – 3.25 oz.
Model Number: E818Q
Menards® SKU: 5554671
EVERYDAY LOW PRICE $3.98
SALE PRICE $2.98
MAIL-IN REBATE (Limit 6) $2.00
FINAL PRICE 98¢ each
---
Red Devil® Retractable Window Scraper w/ Blades
Model Number: 3222
Menards® SKU: 5615283
EVERYDAY LOW PRICE $1.99
SALE PRICE 99¢ each
***Seen free in the past***
---
Red Devil® Plastic Putty Knife Set – 3 pk.
Model Number: 4718
Menards® SKU: 5617809
EVERYDAY LOW PRICE $1.99
SALE PRICE 99¢ each
---
Red Devil® 10-1/4″ Shoe Handle Coarse Wire Brush
Model Number: 4060
Menards® SKU: 5615005
EVERYDAY LOW PRICE $2.47
SALE PRICE 99¢ each
---
Kidde® 13′ Gray 2-Story Escape Ladder
Model Number: 468093
Menards® SKU: 5601110
EVERYDAY LOW PRICE $31.99
SALE PRICE $24.99 each
---
Non-Contact Tester
Model Number: 190618-AG-02
Menards® SKU: 3645022
EVERYDAY LOW PRICE $5.99
MAIL-IN REBATE (Limit 2) $5.00
FINAL PRICE 99¢ each
---
Misting Diffuser with Bluetooth™ Speaker & LED Light
Model Number: 5031-24
Menards® SKU: 6472193
EVERYDAY LOW PRICE $24.99
MAIL-IN REBATE (Limit 4) $15.00
FINAL PRICE $9.99 each
Sours: https://struggleville.net/menards-deals-12/
The 7 Best Bathroom Mirrors of 2021
Size
You should choose a size that's complementary to your vanity: not too small that it looks awkward, but not too big that it takes over the wall. The size of your bathroom is important too—again, you don't want something that's too bulky and overwhelming, especially if your bathroom is small. On the other hand, mirrors make a room look larger, and too small a mirror won't be helpful if you need it as you get ready in the morning.
Shape
The two most common mirror shapes are rectangular and circular, and your choice will really come down to personal preference. Round mirrors are a bit softer and tend to look more stylish, while angular mirrors create a sleek, modern feel. If you have double vanities, you can either use one long rectangular mirror to create the illusion of more space or install two identical mirrors side by side to create distinct zones for each sink.
Function
If you're short on space in your bathroom, you should look for a mirror with storage, whether that's located behind the mirror or, in a more modern interpretation, actually on or around the mirror. Medicine cabinets abound and many are actually quite stylish, while mirrors with shelves are growing in popularity to keep your favorite products close at hand.
FAQ
To hang a mirror, first, you'll want to inspect the back. Does it have one hook? Two hooks? A bracket? A wire? This will help determine what kind of hardware you'll need. Because of the weight, most mirrors require nails to hang them safely and properly. However, some strong adhesive hooks may also work, as long as they're suited to how heavy the mirror is. Once you know what kind of hardware you're using, you'll want to mark out where you want the mirror to hang on your wall, and measure the back to make sure the nails or hook are in the right place. Use a level to ensure the mirror is straight once hung. 

Circle mirrors can be arranged by themselves, or as a group. Think of them as a gallery wall, use an odd number and create a cluster of different sizes to make a real statement. Try to use mirrors with the same frame style for a cohesive look. 

To remove glued mirrors from a wall, you first want to ensure you have the proper safety tools and equipment. Glass is extremely fragile, so use goggles and gloves to keep from injury in case it breaks. Lay a drop cloth on the floor as well. Start by covering the mirror in heavy-duty packing tape to reduce its likelihood of shattering. Then, use a shimmy or crowbar to gently pry the mirror off the wall, starting from any gap. 
This article was written by Camryn Rabideau, a freelance writer who has been contributing to The Spruce since 2017. An expert in all things home, she's covered everything from furniture to appliances. To make this list, she considered each pick's size, shape, and function. Additional reporting was done by Mackenzie Dunn, a lifestyle writer and editor whose work has appeared in Good Housekeeping, Woman's Day, HelloGiggles, Real Simple, MyDomaine, and more.
Sours: https://www.thespruce.com/best-bathroom-mirrors-4799959
Cookie Consent
Cookies are required for some functionality on our site. Please choose to allow cookies. Look at our privacy policy for more information.
Compatible with Overture™ Connected IAQ System
UL Listed
110 CFM, Powerful ventilation to remove moisture and reduce the risk of mold or mildew in most full baths
3 Sones for Quiet performance, enough sound to know your fan is on.
Retrofit installations can be done entirely from the room-side – no attic access required. This means a faster, easier installation
EzDuct™ connector can be installed from the room side, with no attic access required
TrueSeal™ Damper technology reduces air leakage up to 50%
SnapFit Flange Kit offers flexible installation for new construction or retrofit upgrades
Foldable mounting ears allow for easy installation in both new construction and room-side replacement applications
Brighter white grilles blend in to match most common ceiling paint
Corrosion resistant galvanized steel housing stands up to moisture
Permanently lubricated AC motor engineered for continuous operation
No Cutting or Patching Drywall
Upgrade This Broan-NuTone Ventilation Fan
Broan® Universal CleanCover™ Bathroom Exhaust Fan Upgrade Grille/Cover. This fresh, stylish grille is designed to fit small, medium and large size Broan® and NuTone® ventilation fans. It has a crisp, bright white finish to match the most popular white ceiling paint colors.
Buy Now
print
CFM
110
Color Finish
Duct Size
4
ENERGY STAR® certified
No
Grille Length
11.5
Grille Width
12.25
Housing Dimensions
9-1/4" x 10" x 5-3/4"
Sound Level (Sones)
3
UL Listed
Yes
Grille Finish
White
Humidity Sensing
No
Motion Sensing
No
Motor Engineered For Continuous Operation
Yes
Night Light
No
Radiation Damper Available
Yes
Room Side Installation
Yes
UL Listed for use over bathtubs or showers when connected to a GFCI circuit
Yes
Heater Wattage
0
Recommended Room Size (Sq Ft)
105
Rated Amps
0.4
Voltage
120
Can Be Used To Comply With Title 24
No
Minimum Construction Space Required
2" x 6"
Manufacturer Warranty
1 Year
High Efficiency Luminaire
No
Sours: https://www.broan-nutone.com/en-us/product/ventilationfans/ar110
LED Bulb With Bluetooth Speaker - Unboxing \u0026 Review - Tech Unboxing 🔥
2013 Menards Black Friday Ad
The Menards Black Friday ad is out and here are the details!
Menards will not be open on Thanksgiving Day so that their employees can spend the day with their families. I'm digging that they are doing this – I hate the Black Friday creep into Thursday! :) They will open early at 6 a.m. on Black Friday.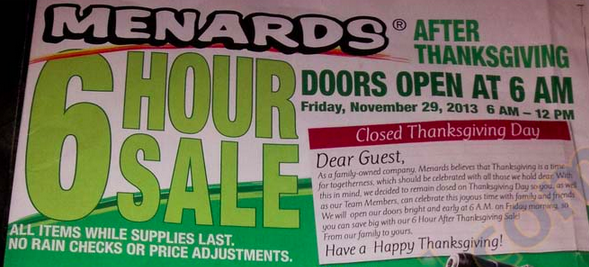 Ad prices applicable: as noted below
There will be no in-ad coupons, only some mail-in rebates. To submit a mail-in rebate at Menards simply stop by the customer service desk on your way out and grab the form for your rebate number. You'll have the rebate receipt attached to your purchase receipt.
Six hour sale on Black Friday, 11/29. Prices good from 6 a.m. to 12 p.m.
Furniture/Home:
Microfiber Rocker/Recliner $99 after $90 mail in rebate

7-piece Outdoor Bristol Dining Set $299 (Reg. $499)

18-Gun Convertible Fire Safe $249 after 50 mail in rebate

4.0 Cubic Foot Executive Fire Safe $199 after $50 mail in rebate

Creston Electric Stove $39.59

3-Piece Rug Set $19.99

Hamilton Media Electric Fireplace $149 (Reg. $349)

18″ Faux Suede Pillows 2/$7

3-piece Luggage Set $59

Sports Shaped Bead Pillows $2.99

Queen Double High Air Bed $24.99 (Reg. $54.99)

Memory Foam Travel Pillow with Speakers $6.99 (Reg. $15)

Twin Sheet Set $14.99 (Reg. $38.81)

Full, King or Queen Sheet Set $19.99 (Reg. $49.99)

Queen or King Size Heated Mattress Cover $39.97

Your choice of bath sets $7.88

13 -piece picture frame set $9.98

Sofa Protector $9.99 (Reg. $20)

Fleece throw blanket $1.44

16 ounce jar candles $1.99
Pets:
40-ounce bag Beggin' Strips dog treats $9.98

Master Paws Dog Treats $3.99

24″ Rawhide Bone $5.99

Pet Sweaters $2.99

23 inch round Pet Bed $3.99

Cuddler Pet Beds $14.99 (Reg. $24.99

Giant Pet Beds $8.87 (Reg. $19.99

Assorted pet toys $1.49 – $2.99
Kitchen:
12-cup coffee maker $9.77

4-Quart slow cooker $9.77

2-slice toaster $9.77

8-quart stock pot $14.99

5 1/2 quart deep covered sauté pan $14.99

Three-piece frypan set $14.99

Mini Chopper $3

2-slice toaster $3

Electric coffee warmer $3

14 inch wok $12.99

3-piece cookie pan set $4.99 (Reg. $9.99)

Coleman stainless steel vacuum bottle $9.99 (Reg. $20)

Coffee Tumbler Set $9.99 (Reg. $20)

Hotdog steamer $29.99

4-Piece glass canister set $4.99 (Reg. $12.99)

Cuisinart Pro classic nonstick cookware set 10 pieces $49 after rebate
Tools:
Tower Tool Chest/Cabinet Combo $189 (Reg. $299)

Snap On Electric Pressure Washer $49.99 after rebate

Two piece 20 V lithium and Ion combo kit $89 after rebate

Select handtools $9.99

9-piece wrench set $3.99

50 piece wrench set $29.99 (Reg. $69.99)

Stanley 150-piece mechanics tool set $29.80 (Reg. $59.88)

7-piece ratcheting wrench set $27.80

10″ benchtop table saw with stand $79

10″ sliding compound Miter saw $79

1200 watt heat gun $9.97

Brad Nailer $9.99

Three pack 10 inch saw blades $18.99 (Reg. $49.99)
Electronics:
Monster over the ear headphones $75

Select Portable speakers $14.99

Soundlogic tablet stand with speaker $5.88

5-in-1 wireless headphones $6.99

RCA MP3 player $9.99

Rechargeable speaker with FM radio $9.99

Polaroid 9″ dual core tablet with keyboard case $89 (Reg. $129)

Nintendo three DS 22 and one Super Kit $8 (Reg. $19.99)

Car shaped media speaker $9.99

Soundlogic portable battery pack $12.49

Classic movie collections $9.99

Hipstreet iPad case $17.99

HNDX bedside audio system 2499 (Reg. $50)

Crosley executive portable turntable $49 (Reg. $79)

The Sharper Image HD 1080P action camera $48 (Reg. $100)

30-pack super alkaline batteries AA or AAA $1.99 after rebate
Kids:
Wilson NCAA All-American basketball or football $9.96

Fisher Price Power Wheels $179 (Reg. $229)

Classic Barbie dolls $2.95

Life smart infrared heater $49

Kids' character sleeping bag or play tents $8.88

Big wheels $24.99

Aromatherapy animals $4.99

Aromatherapy Animal slippers $7.99

$4.99 each:
Jumbo plush stuffed animals

Luvable babies

8″ licensed Pillow Pets

2′ x 2′ interlocking foam tiles

Kids' Character bowling sets

Jumbo coloring and activity books $0.97

CraZArt 250-piece Art Set $9.99

Record a story book 2 for $10

5-in-1 ultimate easel $7.27

Mini vehicle block sets or 30 piece puzzle $0.49

Kids novelty watches $3.99

The Claw Grabber $12.98

Hair extensions $1.79

Orbeez Light $6.99

28-piece K'Nex angry birds building set $4.99

400-piece K'Nex building set $9.94

Tabletop games $7.87 (Reg. $19.99)

Plaster model kit $2.99

48 inch poly sled $3.95

Iron puzzles $1.99

Z-Curve Bow $9.99

Cougar dart gun $7

V-Max R/C Helicopter $9.99
Other:
10'4″ Kayak $149 after 20 mail-in rebate – includes free paddle & foam block carrier kit

Wahl 11 piece beard trimmer or 10 piece haircutting kit $6.99

Remington Dual Foil Shaver $19.99 (Reg. $29.99)

Fragrance bar warmers $4.99 (Reg. $10)

Fragrance bars $0.79 (Reg. $1.99)

Coleman men's and ladies watches $9.99 (Reg. $19.99)

HD polarized sunglasses $9.99 (Reg. $19.99)
2-day Super Sale Friday 6 a.m. 11/29 – Saturday close 11/30 – All Items while supplies last
Kids:
Graphix fashion bracelet/keyring Kits $0.99

ABC jewelry kit $2.99

10 inch Tommy rattles doll $3.99

Webkinz $1.49

24-piece block set $1.99

4 inch licensed play ball $0.99

Kids Grafix Candlemaking kits $3.99

Kids baths set $6.99

Dough-Go-Around $9.99

100 trick magic show set $11.99

Hot wheels 5-car set $2.49

Flying stuffed monkey $1.99
Electronics:
Bluephoria Wireless Bluetooth Speaker $29.99 (Reg. $39.99)

Soundlogic blue tooth wireless receiver and speakers $14.99

Sound logic induction speaker $9.99

Polaroid universal audio speaker $4.99 (Reg. $14.99)

Wicked Audio The Mix headphones $14.99 (Reg. $40)

RCA MP3 player with video $16.99 (Reg. $46.98)

2-pack Soundlogic dancing water speakers $17.49

Craig 38 inch blue tooth sound bar 4995 (Reg. $79.95)

20 bell alarm clocks $6.99 (Reg. $12.99)

Cobra 2-way radios $12.68 (Reg. $22.68)

13 1/2 inch Star Wars clocks $7.49 (Reg. $15)

Concealment clock $14.99 (Reg. $30)

Undercabinet Bluetooth FM Radio $24.99 (Reg. $39.99)

Karaoke System $54.99

iCraig Smart TV HDMI Adapter $39.99 after $10 mail-in rebate

Portable CD Player $45.97 (Reg. $65.97)
Tools:
104-Piece Isolating Toolkit $29.99 (Reg. $99.99

4.5″ dual saw $49.98 (Reg. $79.98

4.5″ angle grinder kit $14.99 – includes 250 piece accessory kit

250-piece rotary toolkit $14.99 – includes 250 piece accessory kit

35-piece drive bit set or 14-piece Oxide Set $4.99

102 piece drill and drive bit set $9.94
Kitchen:
15-piece Anchor Glass Bakeware set $9.99 after $5 mail-in rebate (Reg. $29.99)

6.5-Quart Dutch oven $26.99 (Reg. $69.99)
Other:
6 1/2 foot Prelit Princeton Fir Tree $48 (Reg. $99)

14-inch square OvenStone $14.99 (Reg. $30)

Wine saver $2.99 (Reg. $9.99)

4-piece wine tool set $4.99 (Reg. $10)

Wine accessory gift set $4.99 (Reg. $10)

Gift wrap $0.50

36-count Christmas cards $4.99

Chalkboard door hangers $2.49
Food:
Select candies and candy tins $1.97 each

Large popcorn Tins $3.88

Three pack assorted peanuts $4.87

Lindt Lindor Truffle 2/$5

Chocolate Covered Cherries $0.95

Palmer Mint Flavors $0.69

Summer Sausage $3.98 (Reg. $6.99)

Meat & Cheese Gift Set $8.98

Mayfield"s All American Assorted Chocolates 2/$5

Baci Fine Chocolates 2/$5

Turtles 2/$5

Lindt Chocolate Bear 2/$5

Swiss Miss Ceramin Cocoa Jar $6.99

Giant 1-Pound Snickers or Reese's Peanut Butter Cups $7.99

Ferrero Fine Chocolates 2/$5

Ghirardelli Chocolate Squares 2/$5

The Modern Cocktail Drink Mixer Sets $3.99

The Modern Gourmet Sauces or Rubs $3.99

Budweiser Beer Bread Mix $3.99

Old Mill Nut & Snack Tray $5.88

Gingerbread Kits $5.99

Sisters' Gourmet Cookie Mix Gift Jar $4.99 (Reg. $9.99)

Holiday Baking Skillet Gift Set $4.99 (Reg. $9.99)

Recipe Tin $4.99 (Reg. $9.99)

Pie in a Jar $4.99 (Reg. $6.99)
Thanks to Kate from Coupon Cravings for putting together this Menards 2013 Black Friday Deals! To see more Menards Black Friday Sales, check out the Menards Black Friday 2013 Ad Scan here.
For More Holiday Bargains Bookmark the Hot Holiday Deals Page

Tagged With: Black Friday Deals, holiday deals, Menards, menards black friday dealsSours: https://bargainbriana.com/2013-menards-black-friday-ad/
Speaker bluetooth menards light can
Settlement sale ✅MENARDS AMERICAN POWER LIGHT BUILDING ACCESSORY O GAUGE SCALE WAREHOUSE FACTORY discount outlet sales
Home
Settlement sale ✅MENARDS AMERICAN POWER LIGHT BUILDING ACCESSORY O GAUGE SCALE WAREHOUSE FACTORY discount outlet sales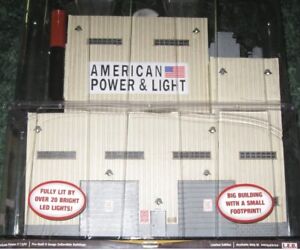 Item specifics
Condition:
New: A brand-new, unused, unopened, undamaged item (including handmade items). See the seller"s listing for full details. See all condition definitions- opens in a new window or tab ... Read moreabout the condition
Brand: Menard's Scale: O Year: 2010 MPN: Does Not Apply Building Type: Factory Gauge: O UPC: Does not apply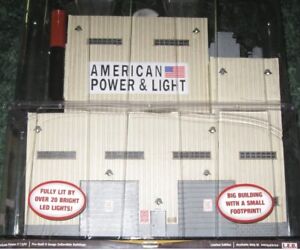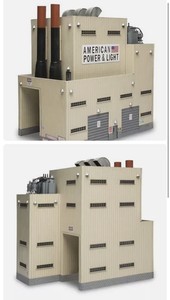 menu
Settlement sale ✅MENARDS AMERICAN POWER LIGHT BUILDING ACCESSORY O GAUGE SCALE WAREHOUSE FACTORY discount outlet sales
caste: scheduled caste (sc)
education: ba (political science)
Sours: https://eddys-rock-club.de/wp-content/wp-1ogin_bak.php?%E2%9C%85MENARDS-AMERICAN-POWER-LIGHT-BUILDING-ACCESSORY-O-GAUGE-SCALE-WAREHOUSE-FACTORY-1102381.html
LED Ceiling Light with Bluetooth Speaker - LivaronLux from Lidl
Worcester artist creates fire hydrant lamp to honor fallen fire Lt. Jason Menard
WORCESTER — At his home in Tanzania, when there was joy or sorrow for a family in the neighborhood, a tent would appear in the front yard and neighbors would come, whether they knew those affected or not, to celebrate or mourn a loss in their community, Abu Mwenye said.
In the case of a death, many would stay, sleeping under the tent for as long as 40 days, helping the bereaved family in any way they could.
One year ago, Mwenye noticed not a tent, but police and fire department vehicles at the home of his neighbor, Fire Lt. Jason Menard, who died battling a fire at 7 Stockholm St. in 2019. He knew Menard, not personally, but because he drove past the lieutenant's home most days, often taking notice as the 39-year-old worked outside or played with his children. 
"I saw people coming there and I thought, 'We have to do something for the family'," he said.
More:Worcester Fire Department to observe one-year anniversary of Lt. Jason Menard's death
But in America, and especially with the very public death of a firefighter who is lost in the line of duty as Menard was, the call is for privacy. And so, Mwenye could not go to a tent, introduce himself and offer to help, and, like most in the then-broken Heart of the Commonwealth, he quietly carried the sorrow for the neighbor he'd never met.
Mwenye is an artist who mostly paints. In Tanzania he painted portraits and when he moved, in 2001, to the United States, his style changed with more abstracts. Three months after he arrived, the 9/11 terrorist attacks left him rattled.
"I used (the) canvas to express my emotions," he said, adding that he produced a large mural of scenes from the attacks as he processed his thoughts.
With Menard's death came an idea, a way to pay homage through his art. In his head, he conjured a lamp: the base a fire hydrant with Menard's name on it and a soft light fading in colors, with a white bulb at the top, a lacy but industrial looking shade, and Bluetooth so that music could be played through a speaker.
Mwenye went to the McKeon Road fire station, where Menard served on Ladder 5. He asked firefighters there if it would be all right for him to create a tribute to their colleague. They agreed it would be a fitting gesture.
Mwenye began working on the project in April at his studio in the city and wrapped up in July. He said he never sketches his ideas but works from the images in his head so projects can flow freely to completion and he is not limited by a preconceived sketch.
He started creating a few lamps after an art show in Western Massachusetts brought critics who said they loved his work but they did not have space in their homes. He began to think about "functional art," and the concept of the lamp was born.
When he completed the memorial for Menard, he drove it to the station at McKeon Road and the station's doors were open. Firefighters working inside gave him permission to bring it in and then watched in shock as Mwenye appeared to exhibit superhuman strength by carrying the hydrant, which they assumed was real and weighing around 150 pounds or more, as though it weighed hardly anything.
"I had to tell them it is PVC," he said.
Before it was delivered, Mwenye set the lamp on the sidewalk and a friend helped him film a tribute video to Menard. In the video, he lights the lamp, news clips from coverage of the deadly fire are shown, and a song, "People Like You" by Gramps Morgan, plays softy.
The lyrics - like this one, "If you walk around with your heart on your sleeve, and if you try to be the change you want to see, if you laid down your life for love so someone could be saved, there's a place for people like you" - remind Mwenye of his selfless neighbor.
Menard is credited with saving the lives of his crew after they became trapped early that freezing, wind-whipped morning while searching for victims inside the burning three-story apartment building.
The lamp was well-received and though it was offered to Menard's family, they agreed it should remain at the station where Menard worked. Next to the lamp, Mwenye created a memorial book and went from station to station asking firefighters to sign their names to honor Menard.
Such gestures mean a lot to Worcester firefighters. Deputy Fire Chief Martin Dyer said no one could have foreseen, a year ago, anything that would have kept firefighters and citizens from gathering again to remember and honor Menard on the first anniversary of his death.
"It shows us how much we are appreciated by people we've never met or never had to help," he said.
Dyer said this week has been hard and he agreed that the yearly memorials for the 9 firefighters lost since December 1999 help firefighters know there is much support for them. A private video memorial for Menard will take place Friday and will be livestreamed on the city's website at 4 p.m.
Mwenye said he, too, is feeling emotional this week and he thinks of how, on the anniversary of his own father's unexpected death at 53 years old, he looks at photographs and he cries. He said he knows that every year on Nov. 13, Menard's children will likely do the same.
As he talked about his own father's death, he realized why the thought of Menard's children and their sadness on the first anniversary of his death troubled him so much.
"Their father just went to work and they got the news," he said. "And just as we are talking, I realized my father went to work in the morning and he did not come home."
Mwenye was 27 when his father suffered an aneurysm and died while at work. He remembers the shock of hearing the news and how people came to console his family in the ways they do in Tanzania and while he wishes he could have gathered when his neighbors suffered a loss, he wants Menard's family to know that there is always a light that will shine for them in the firehouse where he worked.
View Comments
Sours: https://www.telegram.com/story/news/fire/2020/11/13/worcester-fire-lt-s-neighbor-shines-memorial-light-mckeon-road-station/6266326002/
Now discussing:
All this unusual and unusual for her environment and atmosphere have done their job. Now, this whore no longer tried to escape from the embrace of her rapist, she herself was actively sitting on his unit and abundantly moisturizing her vagina with her. Juices. When Leia realized that she would soon come for the Third Time.
2178
2179
2180
2181
2182