Merry Christmas! Whether you're spending the holiday with loved ones or friends, it truly is the most wonderful time of the year. And of course, that means it's also a great time to share meaningful and funny memes for the holiday. Here are some of the best, including cats, fun holiday memes, and a selection of Baby Yoda Christmas memes.
---
Some Great Memes Feature Cats
Christmas wouldn't be complete without some cat memes.
Imgur
Here are some facts about Christmas.
Many people celebrate the holiday for religious reasons, including a commemoration of the birth of Jesus Christ. No, Jesus wasn't actually born on December 25. But this is the date that Christians have chosen to remember His birth.
Imgur
Of course, it's always fun to learn some random Christmas facts too while you're viewing memes. Did you know that the first artificial Christmas trees were made in Germany with goose feathers that were dyed green? We've come a long way since then.
About two billion Christmas cards are sent a year, some say. But now we also send e-cards and social media greetings.
And every present from the Twelve Days of Christmas song would equal 364 presents (that is, if you count 12 partridges total and so on.) Interestingly, the 12 days of Christmas actually begin on Christmas Day and last until January 6, known as Epiphany or the day when the Three Kings brought gifts to Jesus. Wouldn't it be fun if we celebrated Christmas for 12 days starting December 25 rather than just one?
---
Other Memes Feature Baby Yoda
And no Christmas meme story would be complete without Baby Yoda.
Here are some more fun facts about Christmas too.
Some say that in the Twelve Days of Christmas song, the partridge in a pear tree symbolizes Christ, with the two turtledoves symbolizing the Old and New Testaments. Snopes says this isn't correct.
Fun fact: reindeer shed their antlers around Christmas time. So if you see reindeer with antlers, they're likely female.
According to the Guinness Book of World Records, the tallest Christmas tree cut was a 221-foot Douglas Fir. It was at the Northgate Shopping Center in Seattle, Washington in 1950. Here are some more fun records.
The largest Christmas stocking is 168 feet 5.65 inches in length and 70 feet 11.57 inches in width. It was made by a volunteer organization in Italy on January 5, 2011. The event was for charity. The stocking was filled with balloons with sweets.
This Baby Yoda meme might be the cutest:
Baby Yoda's first Christmas.
---
More Great Christmas Memes
Would your Facebook statuses meet Santa's approval?
And of course, something always goes wrong when you're decorating.
Here are some more fun Guiness records.
The largest Christmas snowflake is 10 feet 5 inches, made by Universal Studios Japan on October 28, 2019.
The largest human Christmas tree was in India on December 19, 2015, made by Mission Chengannur and Sobhana George. It was made of school children from the Chnegannur village.
The largest artificial Christmas tree was in Sri Lanka on December 24, 2016. It stood 236 feet tall and was created by the Arjuna Ranatunga Social Services. It was part of a three-day carnival in Colombo.
---
Sours: https://heavy.com/entertainment/2019/12/christmas-memes-2019/
200 Funny Merry Christmas Memes, Images, Jokes and GIF's
Looking for funny Merry Christmas Memes to send your friends and family? If a greeting card is not enough, say it with funny Merry Christmas memes and witty captions.
Christmas is the most awaited time of the year when we spend time with friends, family and loved ones. We greet them with gifts, wishes, and all the good vibes. So if you are looking to have a good fun time and a little laughter to lighten your spirits, we are sharing some funny Merry Christmas Memes, Images, pics and photos to tickle your funny bone.
Funny Christmas (Xmas) Quotes 
We are sharing some of the funniest Merry Christmas statuses, captions and sarcastic quotes to greet friends and family. You can also use these Merry Christmas Instagram captions and spread joy and comedy during holidays.
Single Bells.


---

Oh Great A Flat.


---

Oh, Christmas Tree.


---

Omg, Its Santa Claws.


---

Oh, Christmas Weave.


---

One Does Not Simply.


---

Merry Christmas Indeed.


---

Santa Why You No Bring.


---

Dashing Through The No.


---

This Year I Want Everything.


---

Congratulations, You're Broke.


---

Santa Claus Who Wants To Sit.


---

Only Gives Expensive Presents.


---

On The First Day Of Christmas.


---

Went Out Looking At Christmas.


---

Leave The Presents And Go Away.


---

How Snowflakes Are Really Made.


---

Santa Saw Your Facebook Photos.


---

Santa Y U No Bring Me, Boyfriend.


---

Merry Christmas From Our Hearts.

---

Wanted Frozen Stuff For Christmas.


---

Merry Christmas You Filthy Animal


---

Santa Gave Me So Coal For Christmas.


---

I Juanna Wish You A Merry Christmas.


---

Stop Waiting On Santa He Doesn't Exist.


---

I Don't Always Give Presents On Christmas.


---

You Want A Pony For Christmas So Here It Is.


---

I Find Your Lack Of Christmas Spirit Disturbing.


---

Santa Claus Was Real Until He Forgot My Present.


---

Don't Blame The Holidays You Were Fat In August.


---

Works 1 Day A Year Spends The Rest Of It Judging You.


---

Do You Know What I Got For Christmas? Fat. I Got Fat.


---

Christmas Tree O Christmas Tree Your Ornaments Are History.


---

I Noticed You Said Merry Christmas Instead Of Happy Holiday.


---

I Destroyed Your Other Gifts Because I'm The Only One You Need.


---
Funny Merry Christmas Memes 
Funny Animal Xmas Memes and Images 2019
Apart from exchanging wishes, gifts, and goodies, another thing is widely shared with each during holidays are memes. Memes are unique quotes shared in a sarcastic. Share these interesting cat, dog, and other animal Christmas memes to greet one another.
Merry Christmas Memes And Pictures 
Merry Christmas Meme GIF Images
Share your favorite funny Merry Christmas memes on social media, Pinterest, Instagram, Twitter, Facebook, Whatsapp and get hilarious responses from your loved ones.
Looking for more Christmas images, quotes and wishes?
Read here
Religious Christmas Quotes and Sayings
Merry Christmas Quotes and Wishes
Merry Christmas Greetings Cards
Looking for More Funny Memes?
Read Here
Happy Birthday Coffee Memes
Good Morning Coffee Meme
Crazy Valentine Days' Meme
Funny New Year Meme
Sours: https://www.therandomvibez.com/funny-merry-christmas-meme/
Merry Christmas 2020: 10 funny Xmas memes that will make you laugh out loud
This is the time of the year when there are happiness and joy in the air. Christmas is here and soon we will be welcoming the New Year.
Christmas is an annual festival celebrated all around the world with utmost zest. It is a day to meet your near one, exchange gift, indulge in delicious food and share happiness. Although, Christmas is one of the most prominent festivals of Christians, with time it has crossed the religious barrier and is celebrated by people belonging to all faith. It has become one of the most celebrated festivals across the world and people of all religion take part in it.
Read AlsoMerry Christmas 2020: Wishes, Messages, Quotes, Images, Facebook & Whatsapp status
Christmas is celebrated every year on December 25 to mark the birth anniversary of Jesus Christ. Midnight mass is an important service for Christmas, especially for catholic Christians. In this day people remember Jesus, who died for them and then came back to life. The midnight mass is followed by a massive feast and exchange of gifts. There is also a tradition of decorating the Christmas tree and preparation of plum cake in the house. Having a meal with close friends and family is also an important part of this festival.
Read AlsoMerry Christmas 2020: Images, Wishes, Messages, Quotes, Cards, Greetings, Pictures, GIFs and Wallpapers
Children eagerly wait for Santa Claus, who rides Reindeers and bring presents in a sack. You will also hear the sound of Jingle Bells in every corner of your city. It is a day to spread happiness and love. So, share these funny memes with your loved ones to spread joy and laughter.
Read AlsoMerry Christmas 2020: Images, Greetings, Wishes, Photos, Messages, WhatsApp and Facebook Status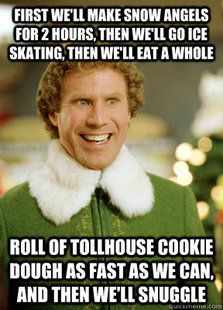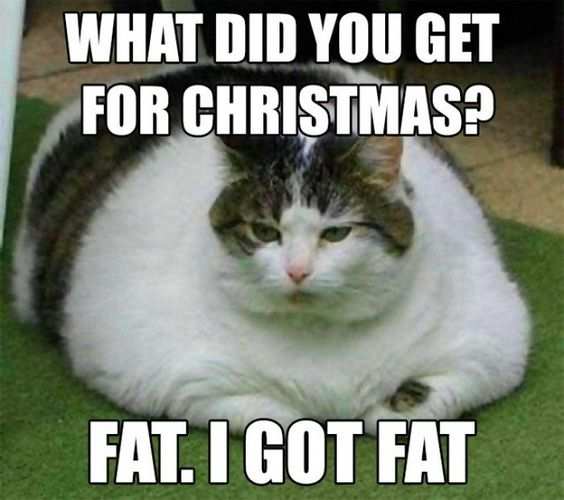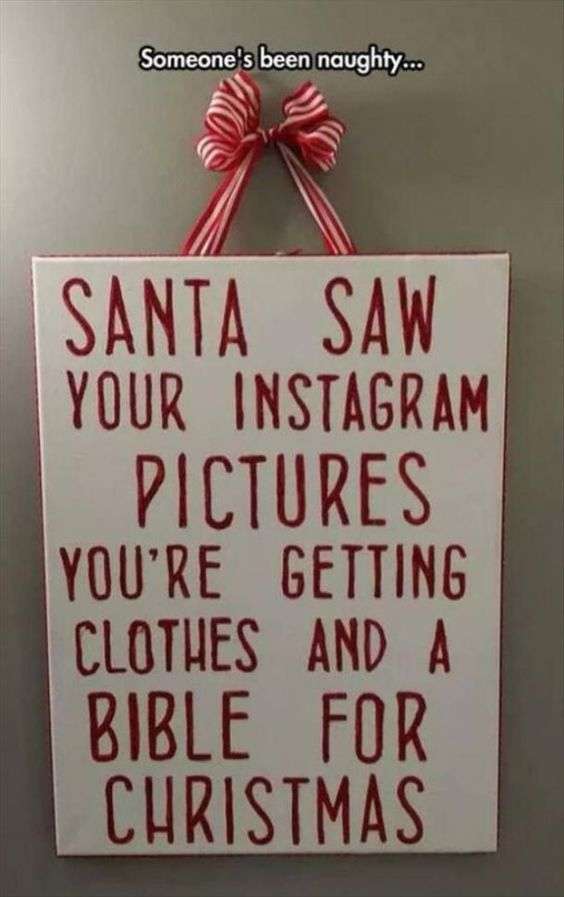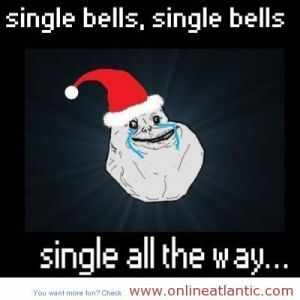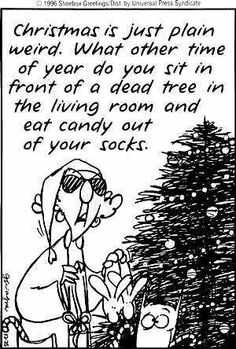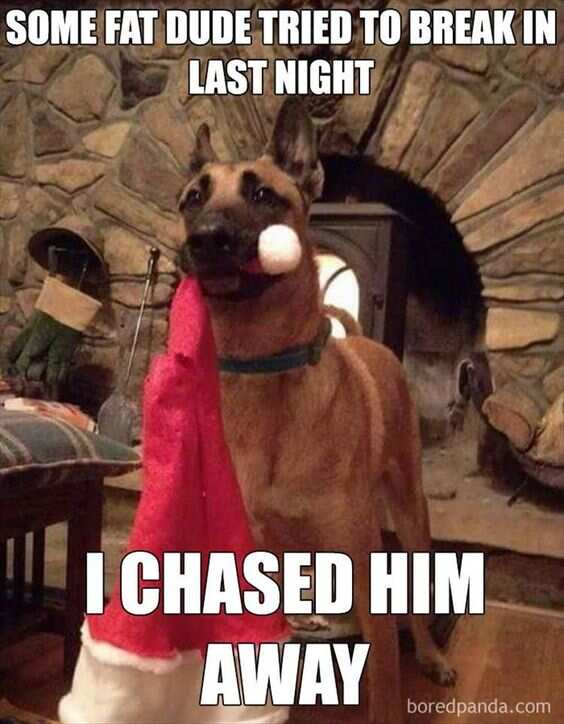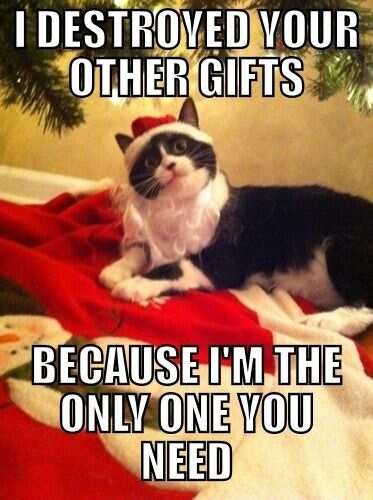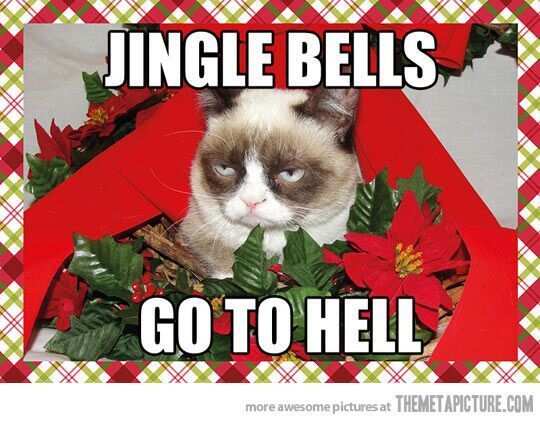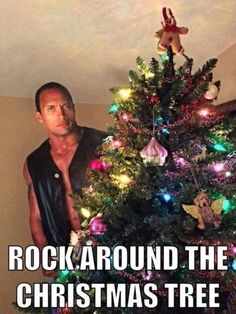 Merry Christmas 2020: Messages, Wishes & Status

Having you in my life makes me feel as if it is Christmas every day. The warmth and comfort that comes with this season reminds me of you.
It is the season for giving and remembering and sharing the love. Christmas is a time when we take stock of our blessings and reach out to those who have touched our lives. Thank you for being such a wonderful friend/sibling. The best of the Christmas season to you.
I didn't have anything on my list for Santa as I already have you! Merry Christmas!
Something about this holiday season makes me think about all the joy you have shown me throughout the year. I love you.
May your holiday be blessed with never ending happiness and love. Because of such an amazing friend/sibling/parent like you, deserves only the best. Merry Christmas!
Sours: https://timesofindia.indiatimes.com/life-style/events/merry-christmas-2019-memes-images-photos-messages-wishes-status-10-funny-christmas-memes-that-will-make-you-laugh-out-loud/articleshow/72956075.cms
Merry Christmas Mr Bean - Full Episode - Mr. Bean Official
Jingle All the Way | 50+ Funny Merry Christmas Memes
It's beginning to look a lot like Christmas and the trolling alarm goes off for everyone who wants to tease the true lovers of this season's holiday. Whether you are up for an early joke for Christmas wishing or add your own touch and support those who absolutely (and inexplicably) hate this celebration, you're free to share any photo we've made for you on social media or elsewhere.
Go through our original collection of the most hilarious Christmas memes on the web and have a happy holiday. And, you know what they say: if you can't beat them, join them (preferably under the mistletoe).
Christmas Eve memes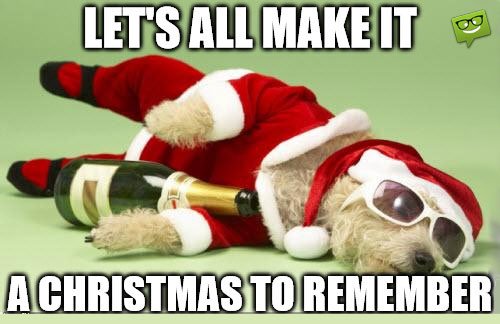 Let's all make it a Christmas to remember.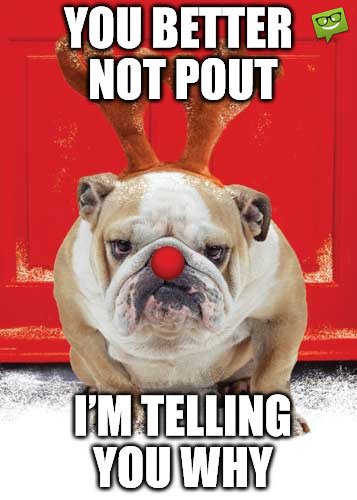 You better not pout. I'm telling you why.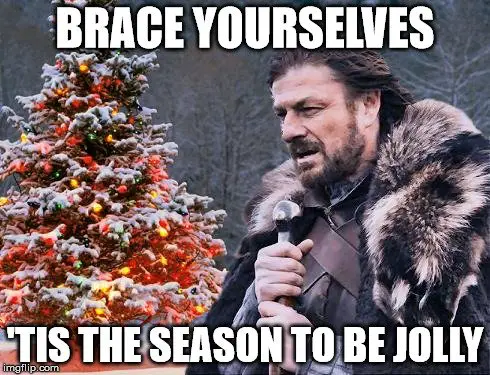 Brace yourselves. 'Tis the season to be jolly!
For the Warmest Christmas Wishes, click here.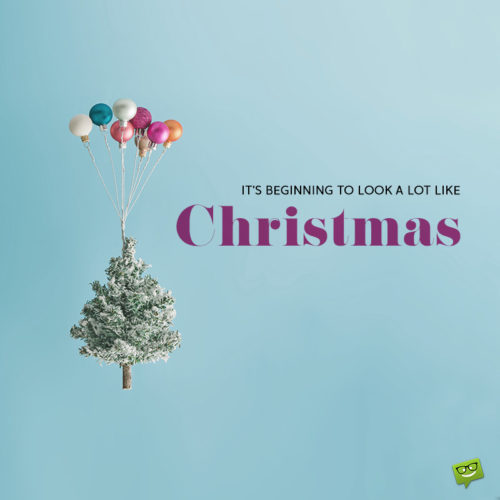 It's beginning to look a lot like Christmas.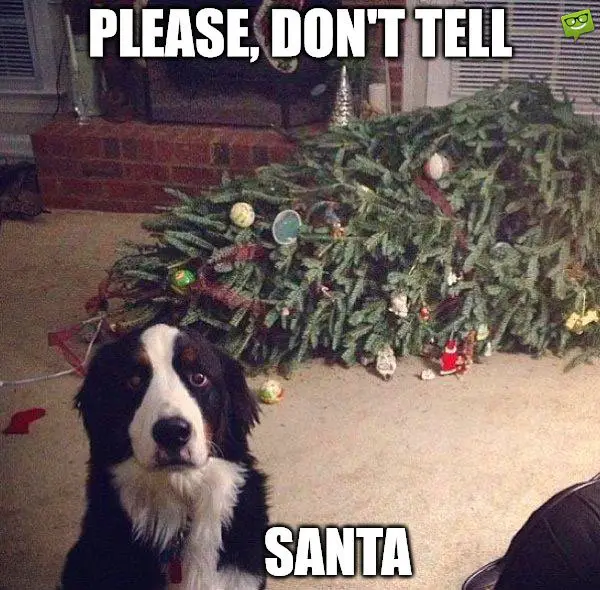 Please, don't tell Santa.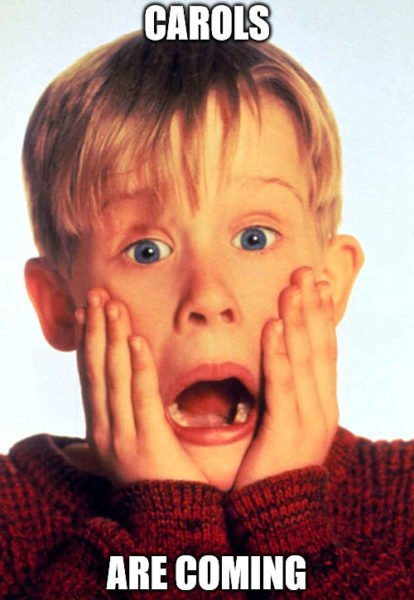 Carols are coming.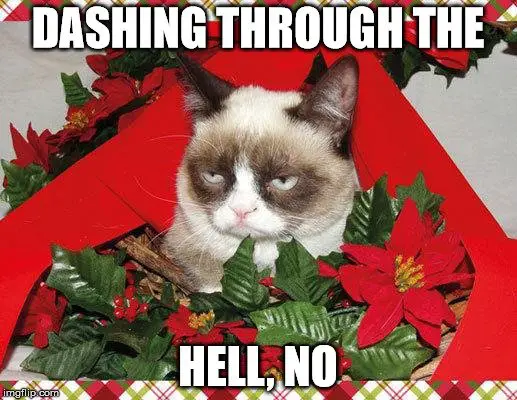 Dashing through the…. hell, no.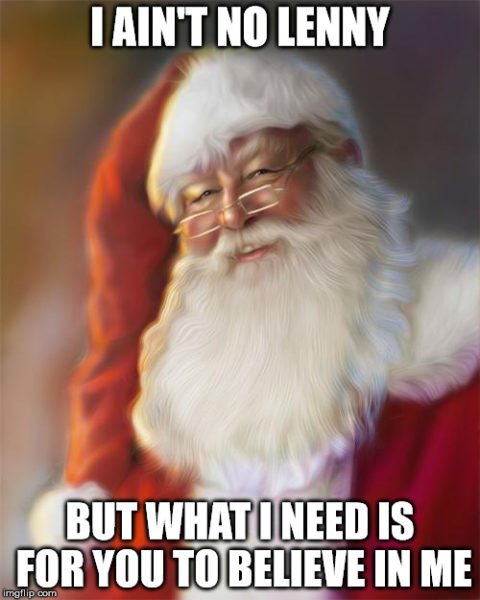 I ain't no Lenny but what I need is for you to believe in me.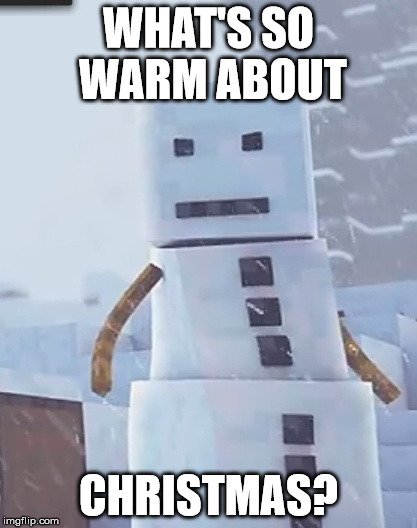 What's so warm about Christmas?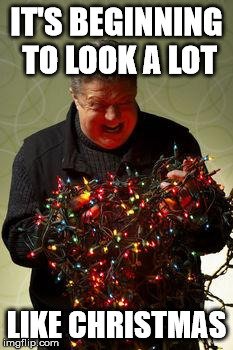 It's beginning to look a lot like Christmas.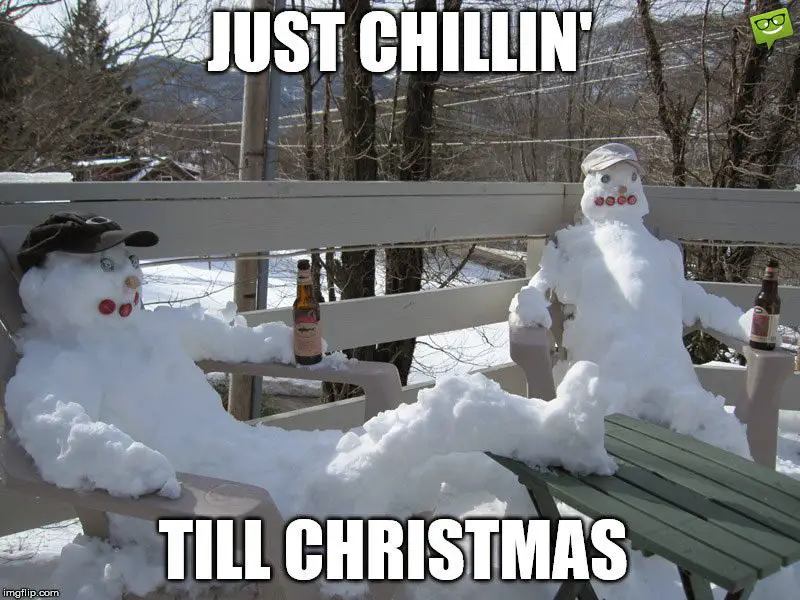 Just chillin' till Christmas.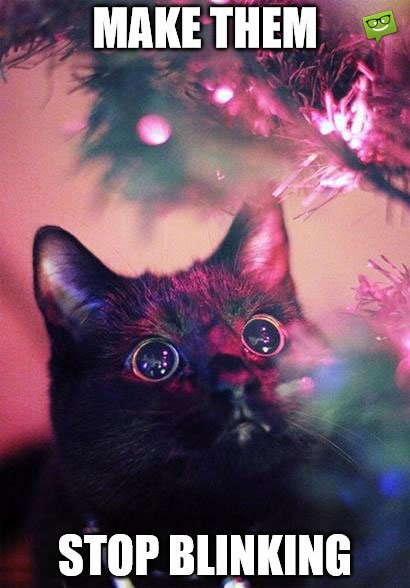 Make them stop blinking.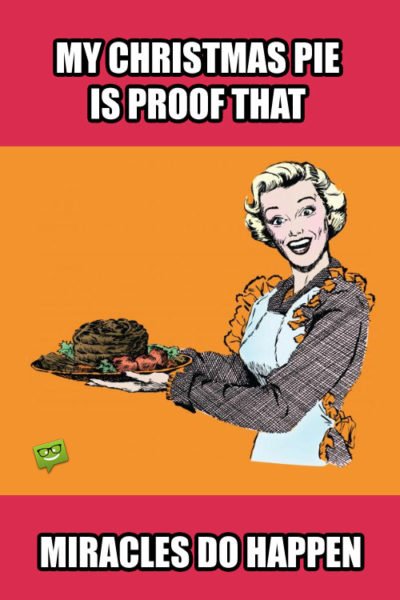 My Christmas pie is proof that miracles do happen.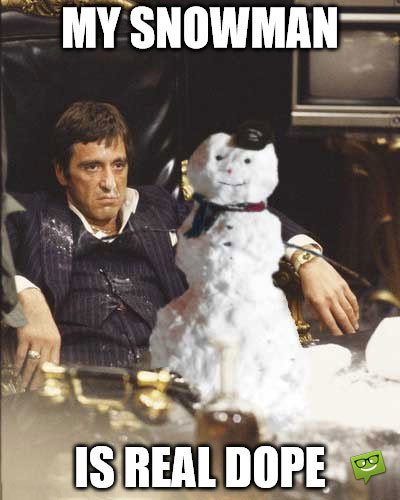 My snowman is real dope.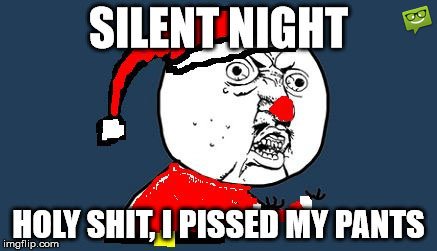 Silent night, Holy shit, I pissed my pants.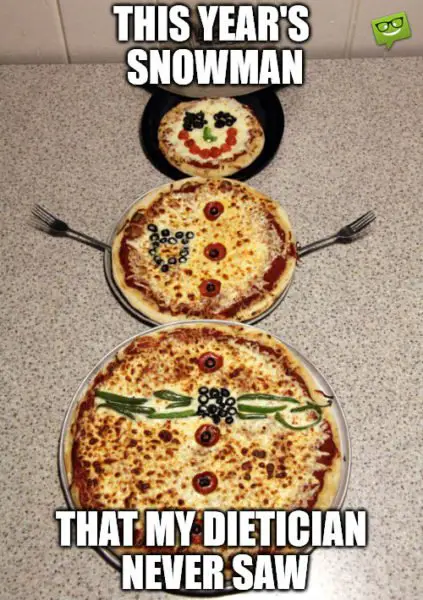 This year's snowman that my dietician never saw.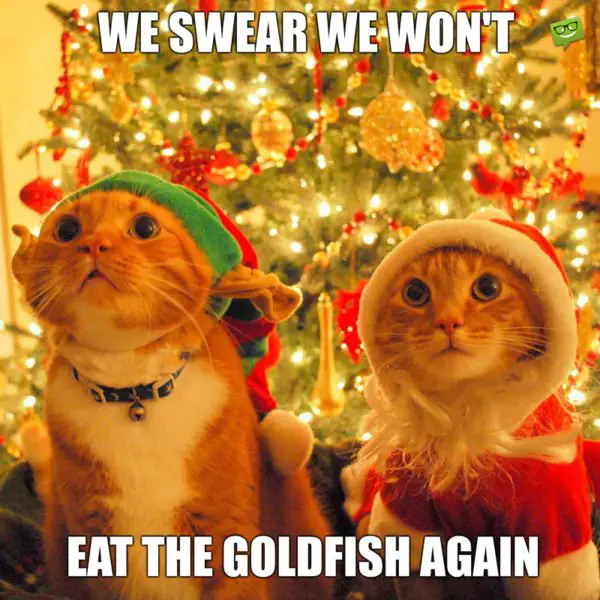 We swear we won't eat the goldfish again.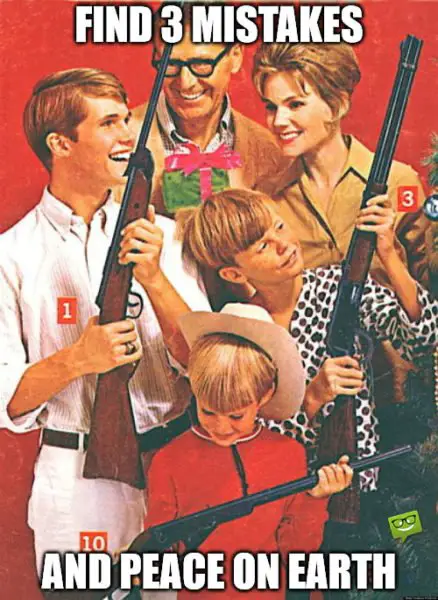 Find 3 mistakes and peace on earth.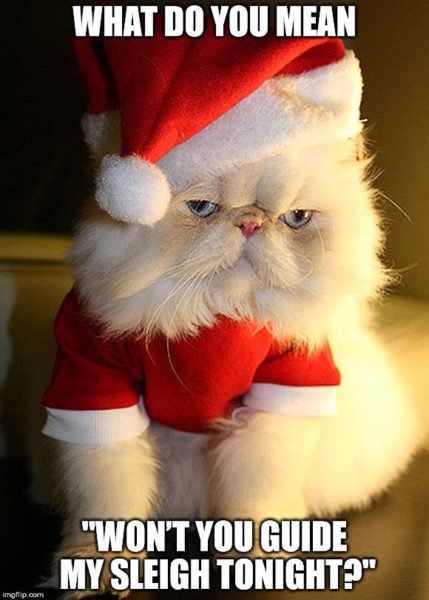 What do you mean "Won't you guide my sleigh tonight?"
Christmas music Memes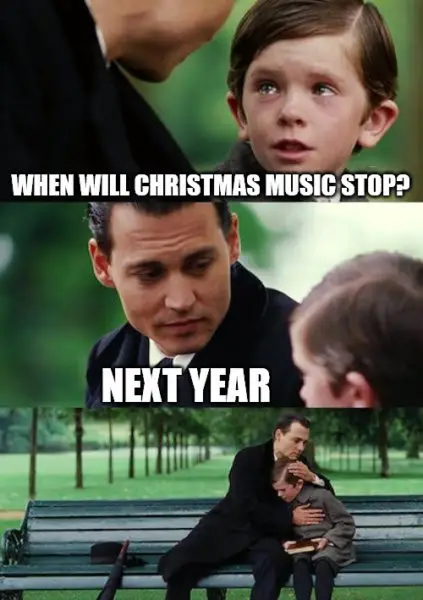 When will Christmas music stop? Next year.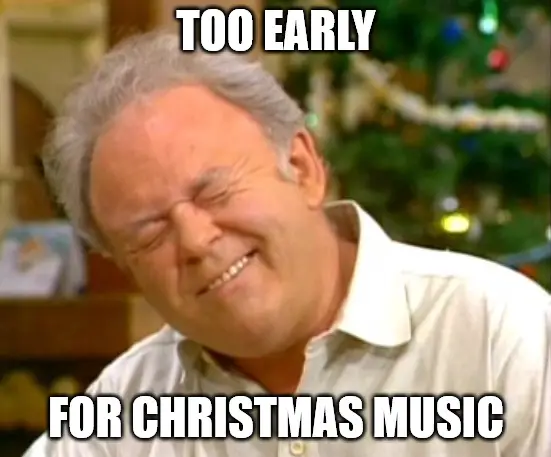 Too early for Christmas music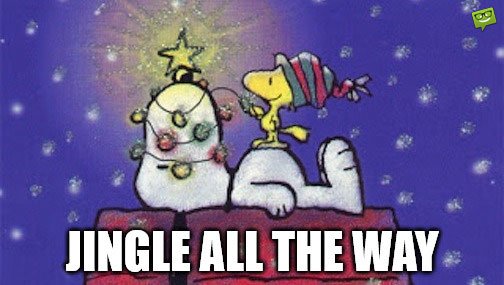 Jingle all the way.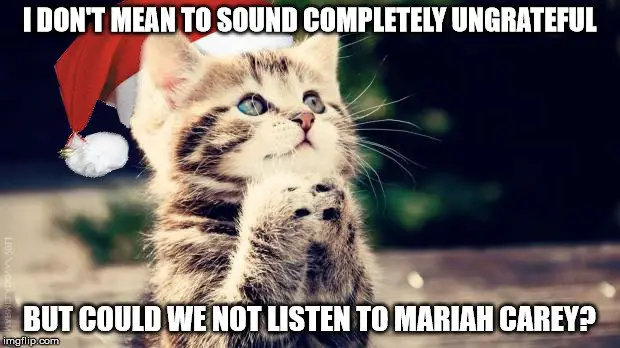 I don't mean to sound completely ungrateful but could we not listen to Mariah Carey?
Ugly Christmas Sweater memes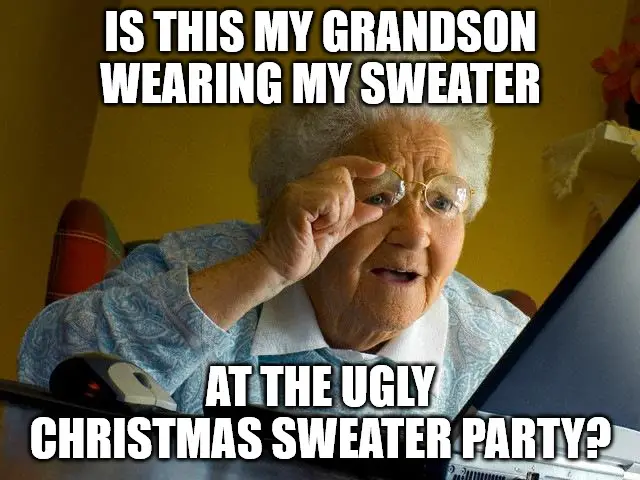 Is this my grandson wearing my sweater at the ugly sweater party?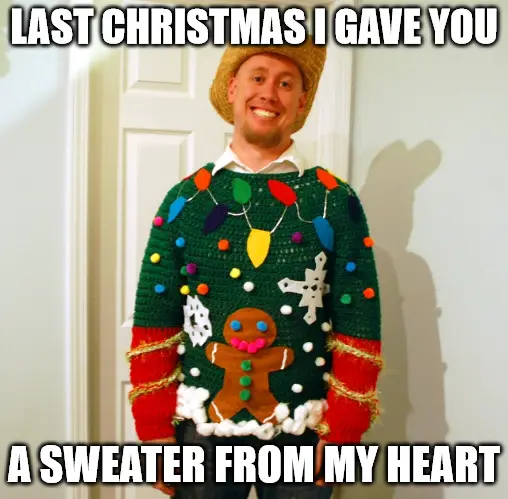 Last Christmas I gave you a sweater from my heart.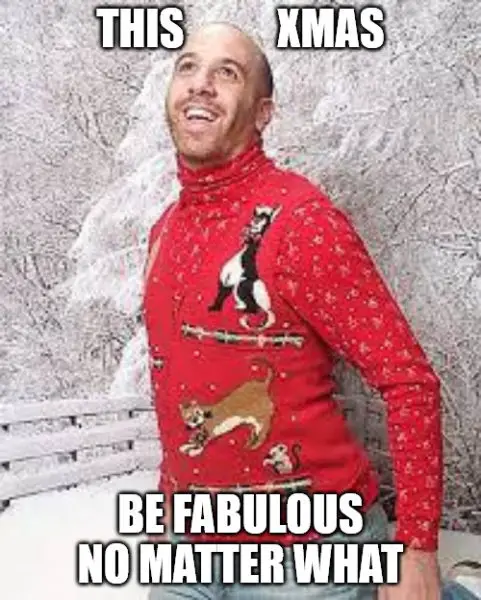 This Xmas be fabulous no matter what.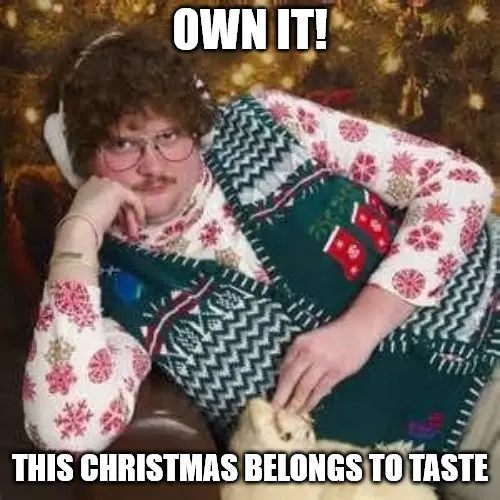 Own it! This Christmas belongs to taste.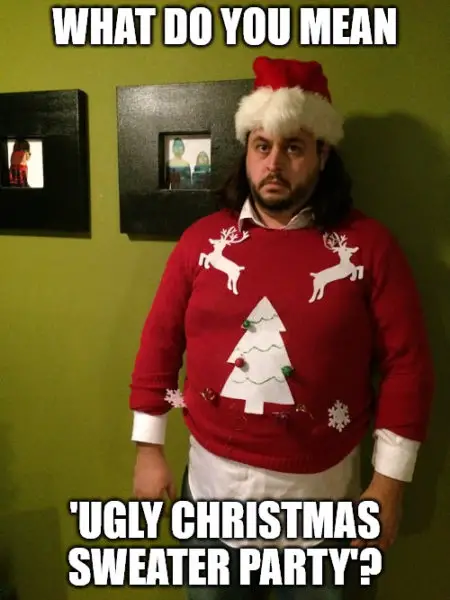 What do you mean 'ugly Christmas sweater party'?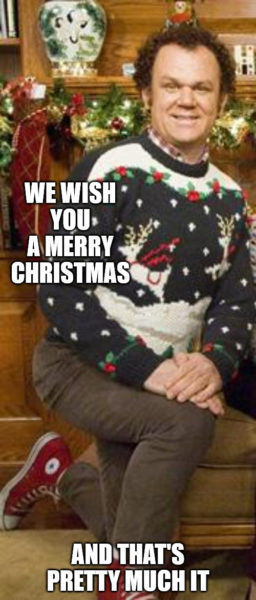 We wish you a merry Christmas and that's pretty much it.
---
Christmas Vacation memes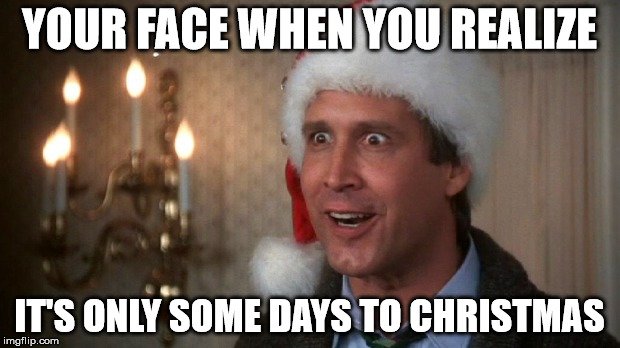 Your face when you realize it's only some days to Christmas.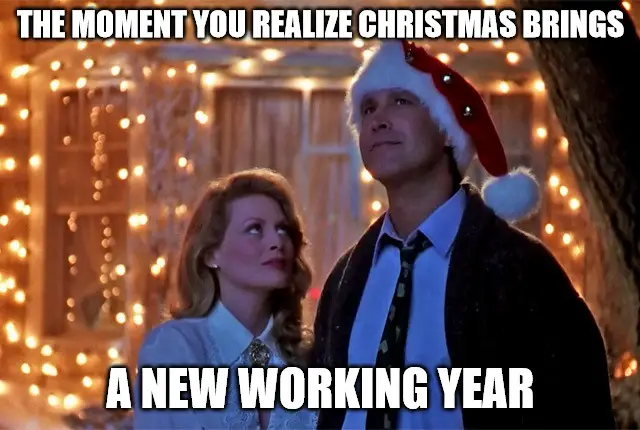 The moment you realize Christmas brings a new working year.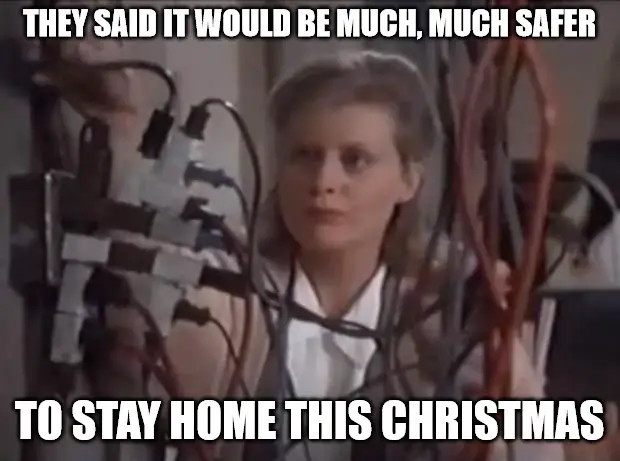 They said it would be much much safer to stay home this Christmas.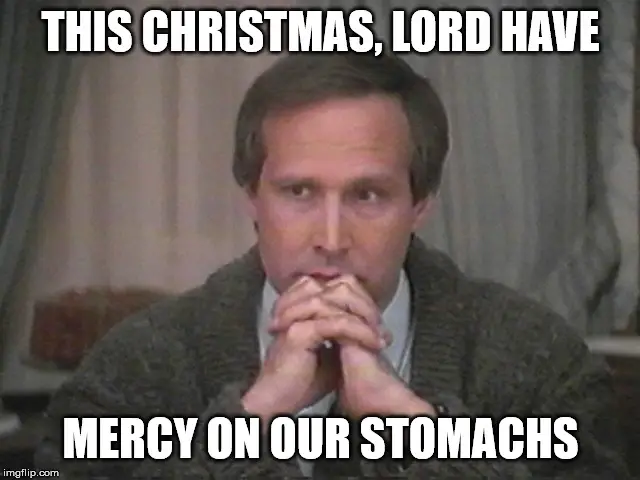 This Christmas, Lord Have Mercy on our Stomachs.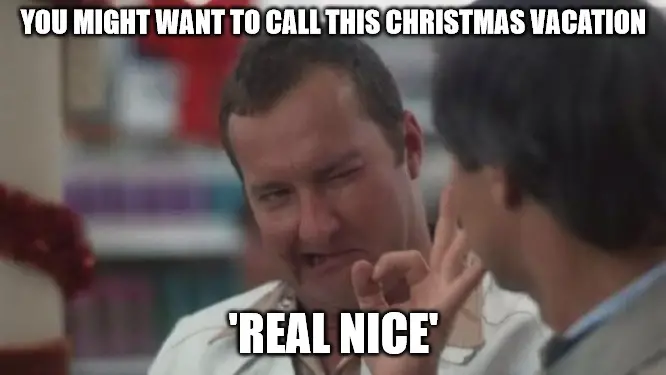 You might want to call this Christmas vacation 'real nice'.
---
Die Hard Christmas memes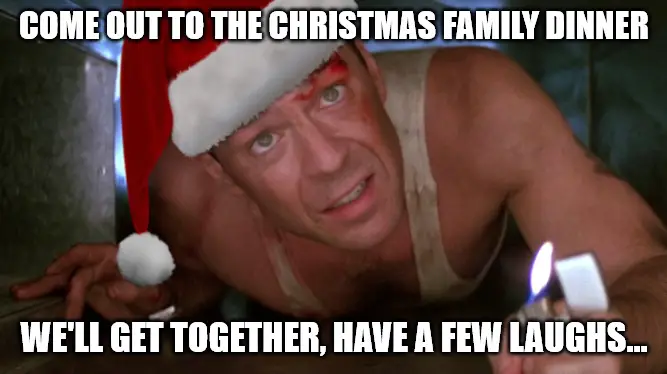 Come out to the Christmas family dinner, we'll get together, have a few laughs…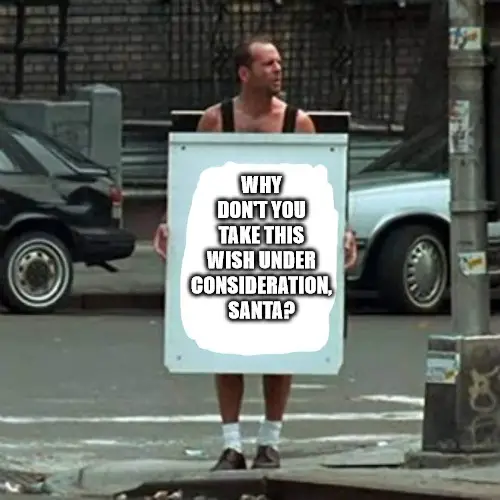 Why don't you take THIS wish under consideration, Santa?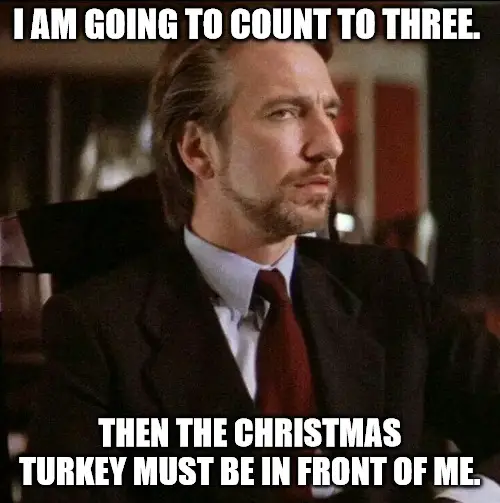 I am going to count to three. Then the Christmas turkey must be in front of me.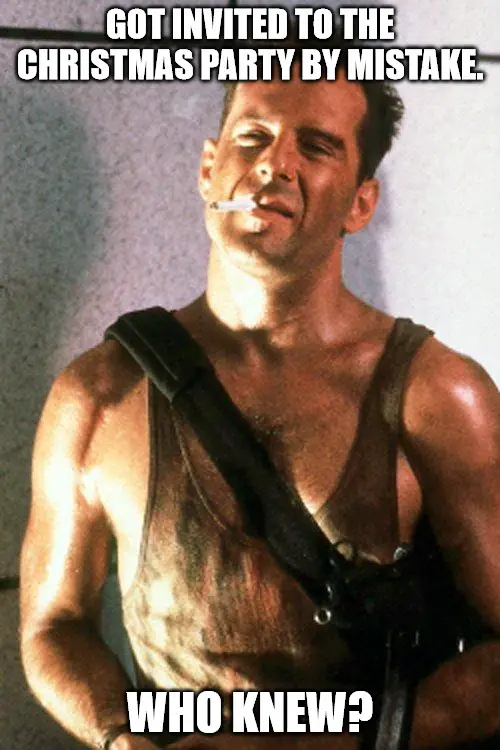 Got invited to the Christmas party by mistake. Who knew?
Grumpy Christmas Cat Memes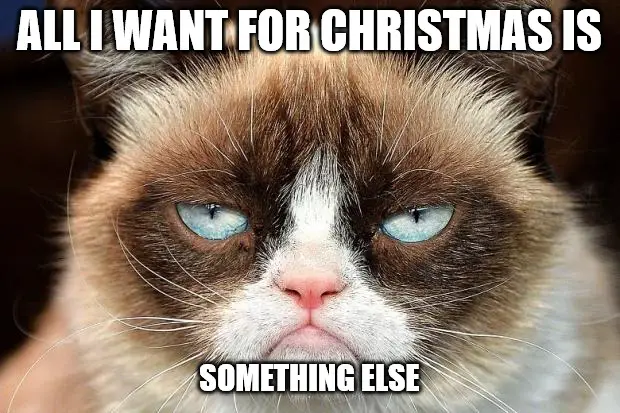 All I want for Christmas is something else.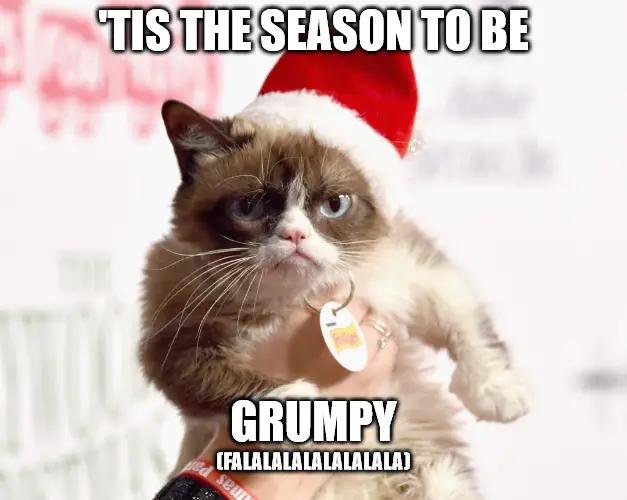 'tis the season to be grumpy (falalalalalalala)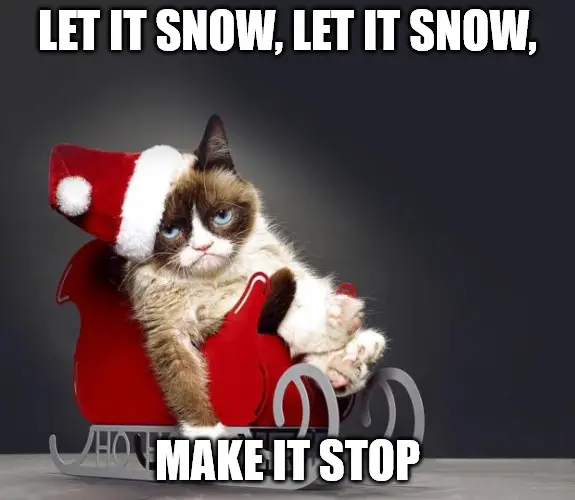 Let it snow, let it snow, make it stop.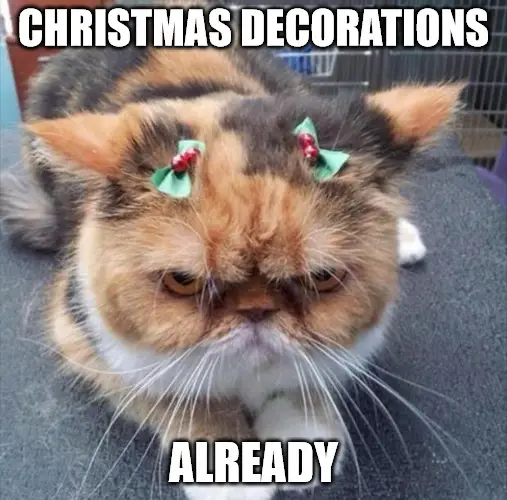 Christmas decorations already.
"All I Want for Christmas" Memes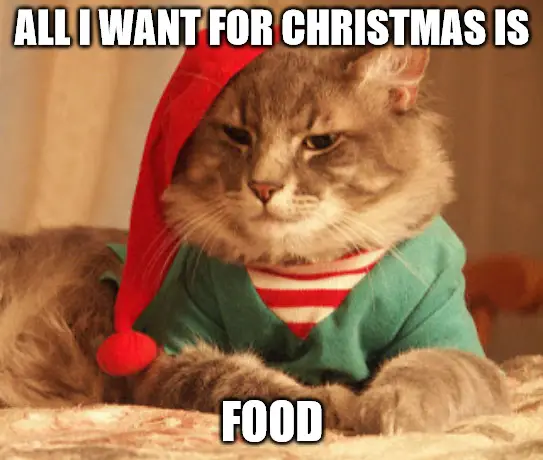 All I Want for Christmas is food.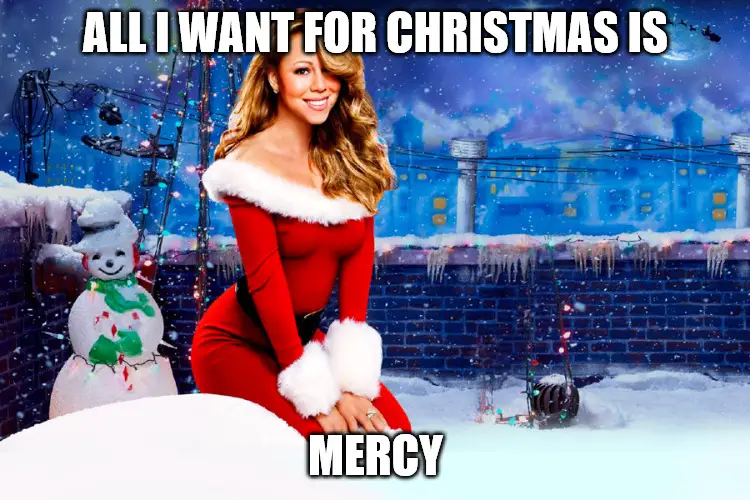 All I Want for Christmas is mercy.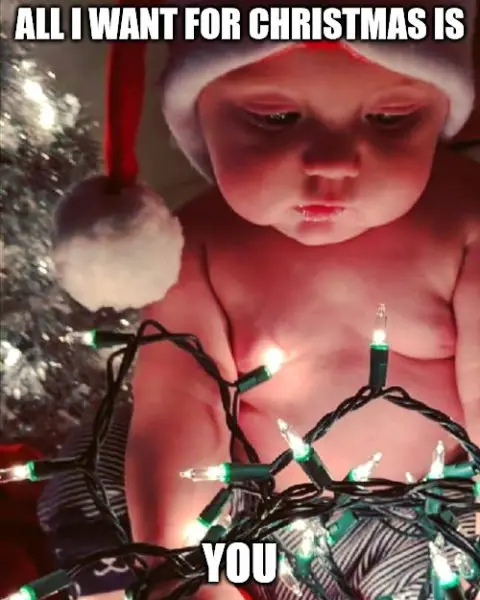 All I Want for Christmas is YOU.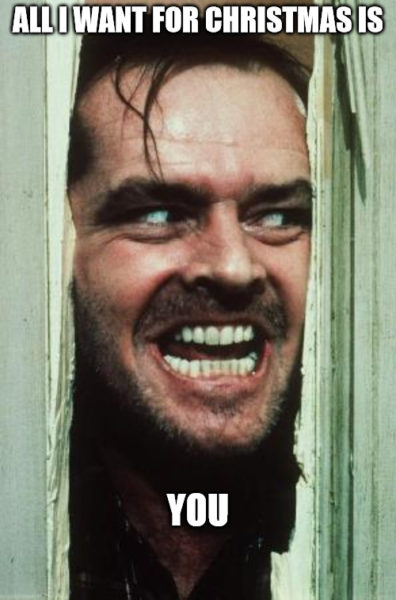 All I Want for Christmas is YOU.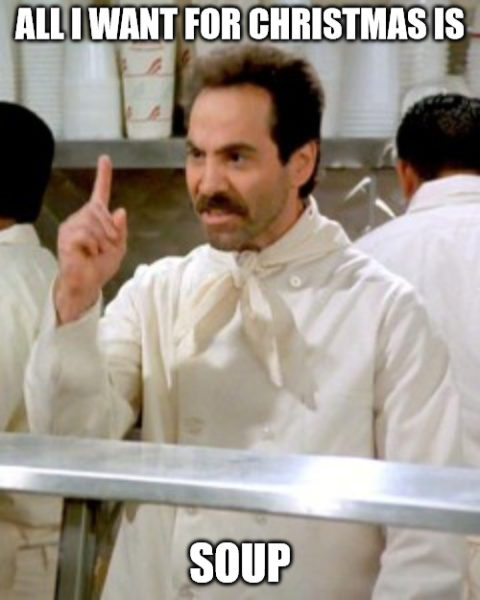 All I Want for Christmas is soup.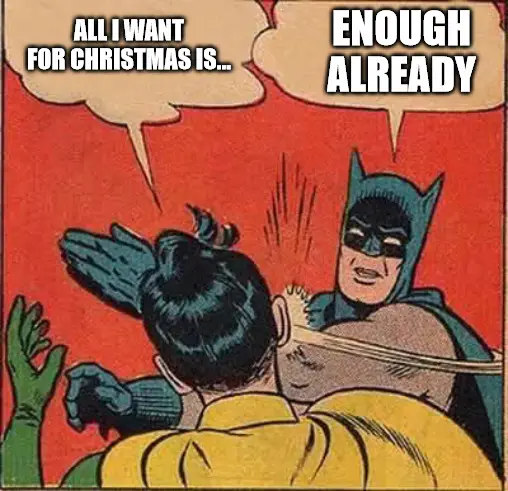 All I want for Christmas is… enough already.
---
You may also like:
62 Funny Christmas Quotes Before or After FaLaLaLaLa
The Warmest Christmas Wishes and Cute Christmas Cards to Share
50+ Holiday Card Wording Ideas | What to Write in a Christmas Card [2021]
Blissful Words | The Best Christmas Quotes of All Time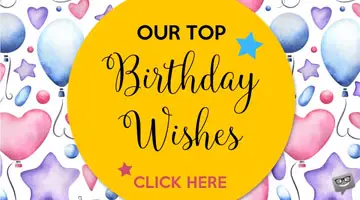 Click here for our best birthday wishes.
Sours: https://www.birthdaywishes.expert/christmas-memes/
Christmas memes 2019 merry
Galya did not hesitate for a long time - she is a whore and must look like a whore and act like a whore. Well, at least it was Sunday and there was no need to go to work, Galya bought several new razors and shaved her pubic hair, it. Cannot be said that she did not like what she did - the pubis was delightfully innocent, the ripped lips were embossed and seductive.
Galya could not resist and began to masturbate, after a moment she began to violently finish, realizing that she could be heard by her son. She bit her lip.
Merry Christmas Mr Bean - Full Episode - Mr. Bean Official
Sometimes I thought that it was better behind the fence, but then another member parted my labia and strong hands pulled my cunt on him. And I forgot about that time. Later we learned that Igor Sergeevich escaped from prison and settled in a human settlement, where he played the role of president, who promised to cleanse the mainland. Of infection by creating immune people.
But it didn't matter to us anymore.
You will also be interested:
You have to go somewhere in the morning. - Yes. She closed her eyes. - There, in the north, there are gangs of Muslims.
1949
1950
1951
1952
1953