How to Draw Various Foliage with a Depth of Field
Depth of Field
Before I show you how to draw foliage, I'd like to explain the concept of depth of field which is quite essential when drawing a background.
Here is its simple formula—foreground, midground, and background.
Foreground: This contains low values, and dark colors with low intensity/saturation, and a lot of detail. On stylized drawings, the foreground is often drawn as a silhouette.
Midground: Where the main focus of the image is. It has the highest intensity colors compare to other layers.
Background: High value, bright with low-intensity colors. Low details.
Adding leaves by using a simple solid round brush 
At this stage, we don't have to worry about which color to use. Pick a color and paint some of the surrounding leaves. Don't spread it out too much. Make sure you can distinguish between the light lighter and darker areas.
Here are some steps for drawing bushes growing in various directions from that first simple shape.
Drawing Grass
Blend colors using a big brush.

Paint some grass with simple a brush horizontally. Just like how we draw leaves on a shrub. Use the color picker to pick the same color from the blended area and paint in the blades of grass.
Drawing Trees
Here are some steps to drawing various types of trees with different basic shapes.
Using the same method as drawing grass: blend colors, and then paint in clusters of foliage.
Just like drawing a shrub, it is better to use directions as a guide.
Add details. I made some holes between leaf clusters and added another color onto the trunk.
Drawing Leaves
As I mentioned earlier about the depth of field, objects in the foreground are highly detailed so sometimes the leaves in the foreground need to be drawn individually.
To draw individual leaves, I usually start with a center line of action. Below are some examples of where to find these lines.
Different leaves have different kinds of shapes, but they usually have a central line just like the spine of the human figure. This line can be used as a line of action to draw a leaf. Below are some leaves in different angles and poses that I drew from just one similar central line.
These lines can also be used when drawing a branch of leaves.
Different plants have different patterns in which the leaves branch out. The image below shows three different patterns on three different plants I found in my mom's garden. Please use these as guides if you want to add more detail and characteristics to the foliage you're drawing. Usually, I would just google the plant's name and study the shape and pattern before drawing it on my canvas.
Studying the pattern directly from an actual branch in front of you will give a better result because you can twirl or rotate it so you won't miss any detail.
Tips
Always use references! Avoid drawing from your memory. There are countless types of grass, bushes, and trees. Look for multiple references to create a nice variation and composition.
We don't have to make everything detailed. Add details mainly on the areas you want to focus on. Usually, the focus is located in the foreground or middle ground, but never in the far background.
Conclusion
See the big picture first, details later. Use basic shapes for the overall form, and then use directional lines as a guide when adding details.
– Ann Maulina
Ann Maulina is a comic artist from Indonesia. Her comics are Raruurien (www.raruurien.com) and Varunair. She also works as a freelance game concept artist at times. She holds a Bachelor's degree in Visual Communication Design, which gives her a high advantage with art and design projects. She enjoys creating art while exploring some dynamic and harmonic colors. You can find her at:
Learn More:
Sours: https://www.clipstudio.net/how-to-draw/archives/164235
Wingless Fairy + Grass Brush for Clip Studio Paint

I made a quick sketch featuring my grass brush :D
Time taken: 12 mins
You can download it here (you need to have a Clip Studio account): https://assets.clip-studio.com/en-us/detail?id=1720506
deviantArt: http://fav.me/dckd8i1
Finished Version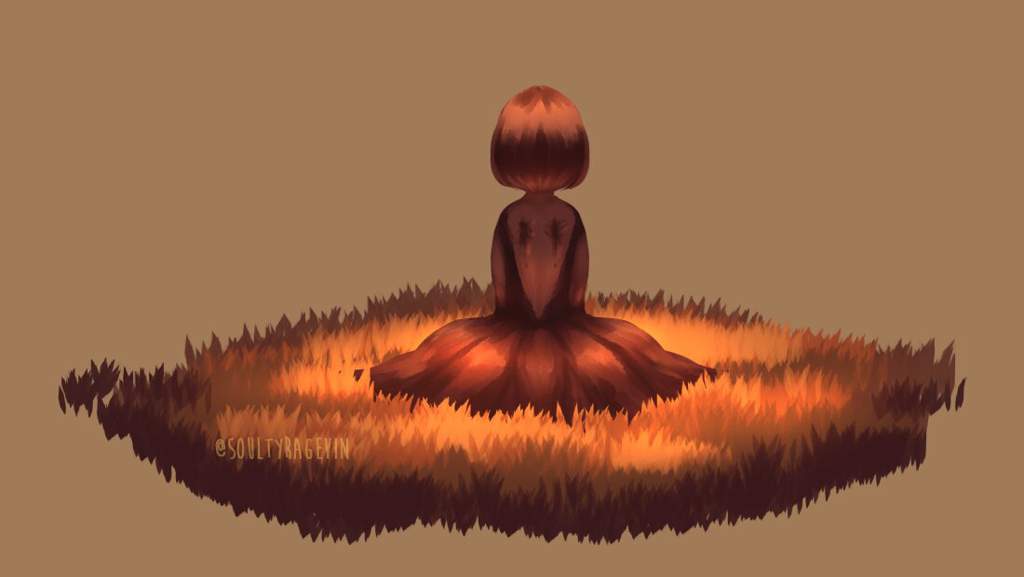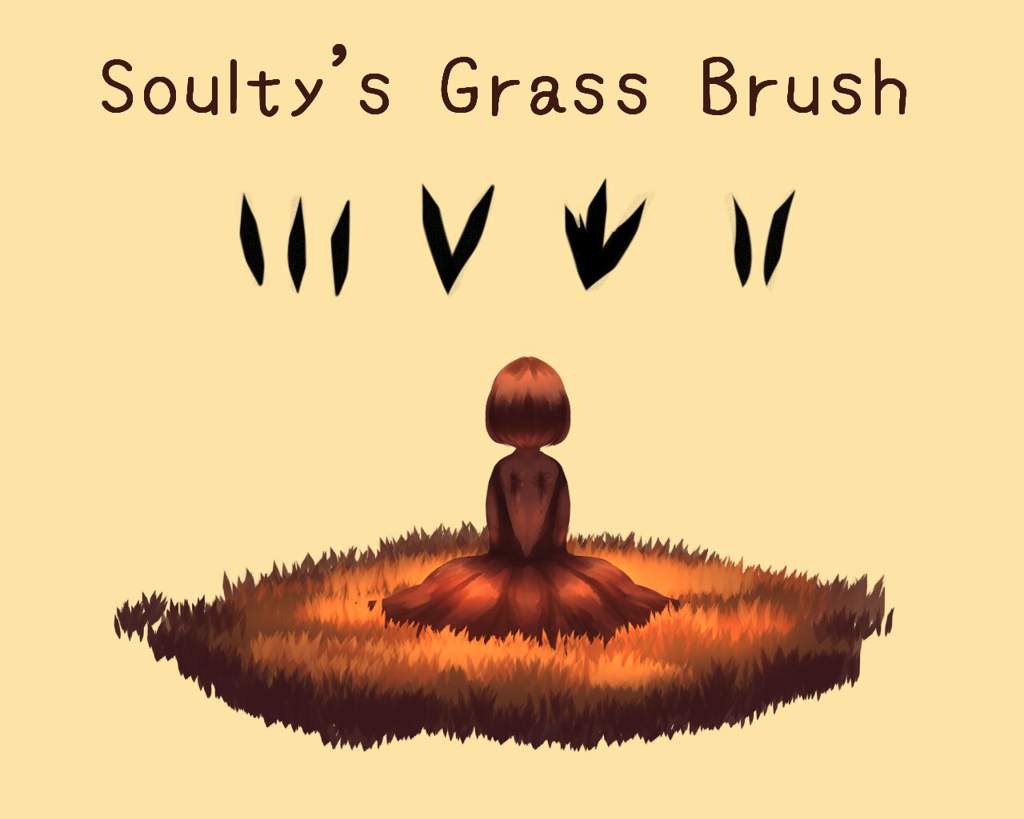 Proof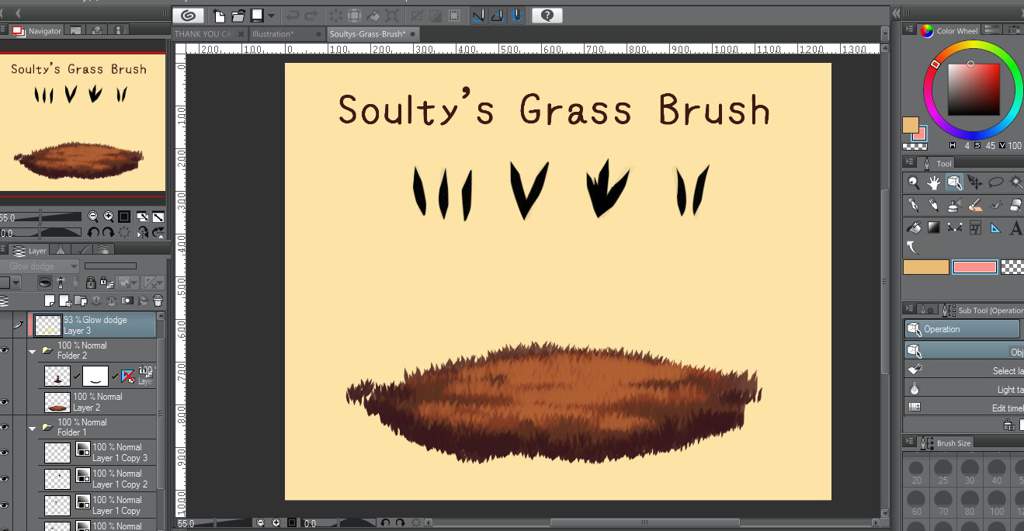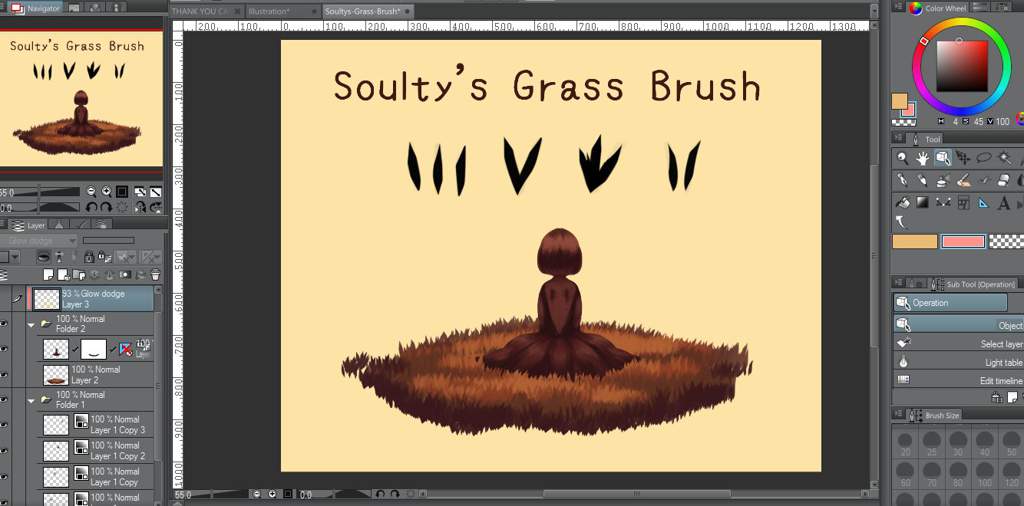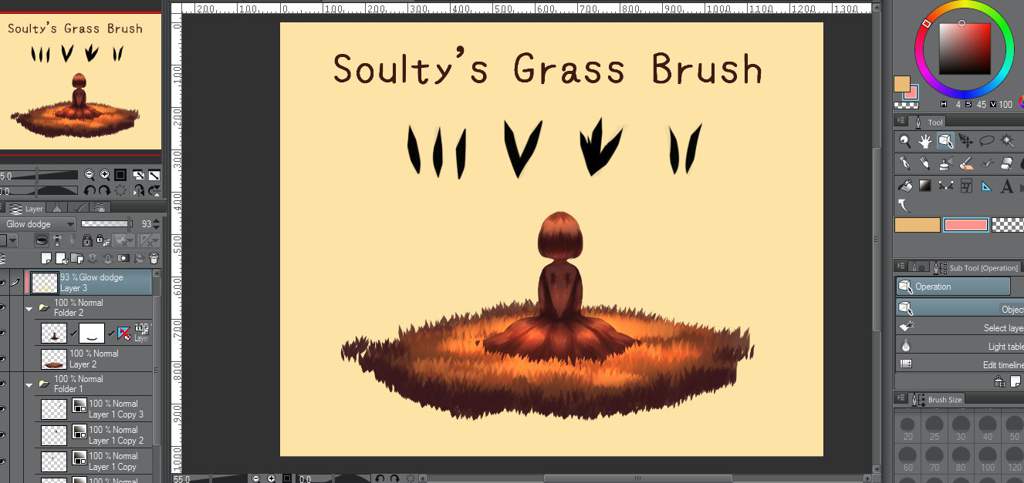 Share to
Likes (98)
Comments (3)


THIS LOOKS AMAZING! :scream: :blue_heart:
Do you perhaps take any requests or commissions? I'd be honored to have a piece or two done by you in your unique art style.
(I'm sorry if I've already asked you this. It's a bit difficult to remember so many good artists)
Read more

12 mins??? Thats so fast for such a good art piece! :rose: :rose:
Read more

Into Arts And OCs? Join the community.
Get Amino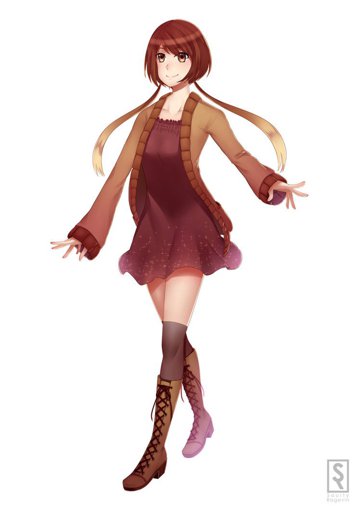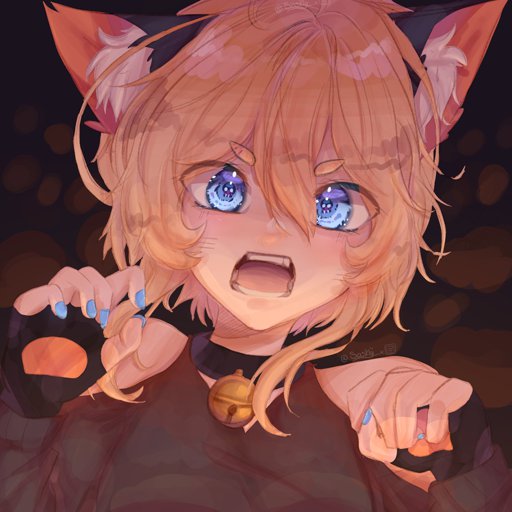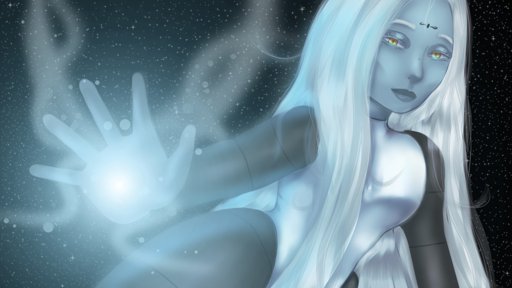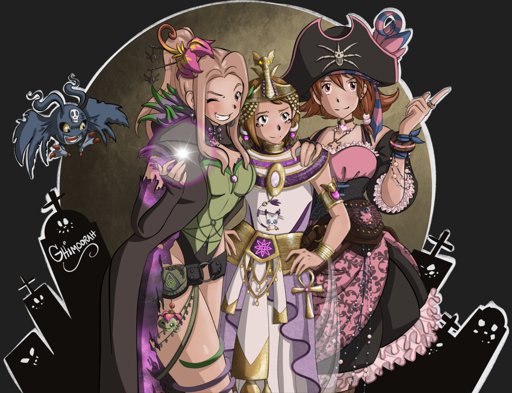 Sours: https://aminoapps.com/c/arts-and-ocs/page/blog/wingless-fairy-grass-brush-for-clip-studio-paint/ERl3_j4ECPux6omqVXLY63vw6kzXawE0X0
Free Download +110 Neri's Dynamic Fur/Grass/Hair brushes for Manga Studio – Clip Studio Paint with high speed direct link. These awesome Videohive Abstract Title 6378945 made by videohive and the first update Released On 2020. you can use this AE template in Adobe After Effect Upto CS6+ version. After Effects Version : CS6 | Files Included : After Effects Project Files | Free Download | Resolution : 1920×1080
+110 Neri's Dynamic Fur/Grass/Hair brushes for Manga Studio – Clip Studio Paint – Free Download
Hello, here is my first pack of brushes, they imitate the texture of the fur, grass and hair.
Why dynamic? Because with a few changes of parameters, we go from one rendering to another – I strongly advise to lock the brush before the changes and save the variations, there are many possibilities!
– The brush uses the main color and secondary, opt for a clear value and a dark, some brush need to exchange these colors to have the desired effect.
– The basic sample is a bit dull but combines very well with the modes -overlay, color and glow dodge – cf page 2
– Easy manual transformation, which is very useful for recalcitrant fibers and adapts the shape to the mass.
– Used as an underlay, you can redraw on top for a custom rendering, add high-lights, color, outline …etc
-Some brushes leave a little "waste" that can easily be erased.
– To vary the possibilities, play with layer levels or the ink> background setting, that positions the form behind the previous one.
– These are just brushes but they have their own "personality". The one will require small undulating lines, the other a growing pressure. Some use complementary colors better than others …
You Can Also Checkout
Free +110 Neri's Dynamic Fur/Grass/Hair brushes for Manga Studio – Clip Studio Paint Download
Thank you for downloading the +110 Neri's Dynamic Fur/Grass/Hair brushes for Manga Studio – Clip Studio Paint. If you face any kind of problem during download then kindly leave a comment. we will fix it as soon as possible.
Join Our Official Telegram Channel
Tags:+110 Neri's Dynamic Fur+110 Neri's Dynamic Fur/Grass/Hair brushes+110 Neri's Dynamic Fur/Grass/Hair brushes for Manga Studio+110 Neri's Dynamic Fur/Grass/Hair brushes for Manga Studio – Clip Studio PaintClip Studio PaintGumroad +110 Neri's Dynamic Fur/Grass/Hair brushes for Manga Studio – Clip Studio Paint
Sours: https://www.psdly.com/110-neris-dynamic-fur-grass-hair-brushes-for-manga-studio-clip-studio-paint
June 2021 CLIP STUDIO UPDATE - DUAL BRUSHES
Free Clip Studio Paint foliage brushset
Clip Studio Paint
Grass & Foliage Brushset
Download link: CLICK ME
Type in "0" for a free download or donate any amount if you wish! Use royalty-free in any personal, professional, school, or commercial work. Credit/tags are appreciated but optional.
-90 dynamic brushes
-Covers grass, wildflowers, trees, & plants
-Demo video with full voiceover

PHOTOSHOP/PROCREATE:

Image details
Image size
1609x1809px 1.7 MB
© 2020 - 2021 TamberElla
Sours: https://www.deviantart.com/tamberella/art/Free-Clip-Studio-Paint-foliage-brushset-858804555
Studio grass paint clip brush
We grabbed a bottle of our infernal mixture and a bunch of bananas, put on clean shirts and went to visit the lady. At the sight of two guests instead of one, Milka was surprised, but, as it seemed to me, she was not at all embarrassed or upset. She obviously liked Kolyan right away. She was a companionable young lady.
¡Dibujando en digital! Qué pinceles uso, cómo descargarlos, organizarlos y más
I came to tell you that you did your part brilliantly. No one could quarrel two clans of elves for centuries. You did it. The elemental chuckled unexpectedly and rubbed his hands together.
You will also like:
(Looks like girls, but dicks under skirts. Don't be afraid click quickly, watch the video. - editor's note) - Like it. Marianne tilted her head slyly. Instead of answering, Kelly, hanging his cloak on a hook, dropped to one knee and brought the girl's strong graceful hand to.
1706
1707
1708
1709
1710