Mortal Kombat 11 Switch Review
On a fundamental level, Mortal Kombat 11's Switch port is totally fine. It runs at a relatively consistent 60 frames per second, both in docked and handheld modes; (almost) every mode present in the Xbox One, PlayStation 4, and PC versions are accounted for; and even though a ton of sacrifices were made on the visual side to make it run on Nintendo's substantially less powerful hardware, few if any of them affect the actual fighting gameplay. That being said, there are numerous absolutely puzzling differences between the Switch version and its more powerful brethren, leading to a port that is in many ways better than expected, but at the same time, worse than it should be.Before we dive in, make sure to read my Mortal Kombat 11 review for the console versions to get an idea of what it's like at its best, because this review will largely focus on the technical differences between those and the Switch version.
The Switch version was co-developed by Netherrealm and Shiver Entertainment, and it definitely feels like something was lost in translation. The Krypt has wildly different pricing on its treasure chests, with just about every chest costing an absurdly large amount of koins compared to the other versions. It takes Mortal Kombat 11's already shaky in-game economy and makes it even more out of whack.
Even at its base level, Mortal Kombat 11 is an absolutely gorgeous game.
The general graphics look expectedly worse, but even at its base level Mortal Kombat 11 is an absolutely gorgeous game and a lot of that does come through on the Switch version. It runs at a mostly steady 60FPS; character models look great, albeit a bit fuzzy; and the stellar art design stands out even on the substantially less powerful hardware. Instead of the characters, the biggest sacrifices made to the visuals were mostly in the look of the stages. Environments look low-res, with muddy textures and extremely basic lighting effects. Also, the Krypt looks like an absolute mess, with PlayStation One-era fog and a complete lack of a skybox.
Beyond pure looks, the character-specific tutorials are missing (there's a placeholder that says "Coming Soon"), moves that can do a Krushing Blow have their requirements left out of the movelist for some reason, and the competitive variations for each character in both Tournament mode and Ranked are missing, with the variations in tournament simply replaced by a generic variation that just says "Default."
Of all the main modes in Mortal Kombat 11, it's the Story mode that translates over to the Switch the best, but even then, it's not quite as nice. The transition from cutscene quality to gameplay is jarring because of the sudden switch in character model and texture quality, and then the transition back from gameplay to cutscene is almost always followed by substantial hitching in the video framerate for a few moments.
The "always-online" requirement hits the Switch version especially hard.
It's the "always-online" requirement, though, that hits the Switch version especially hard. An appealing aspect of Mortal Kombat 11 on the Switch is the ability to play it on the go, but because several of its tentpole modes are only playable online, playing outside of wifi range feels especially hamstrung. Without a stable online connection, you are completely unable to play both Towers of Time and the Krypt, the two modes that are basically required in order to obtain the currency needed to unlock Mortal Kombat 11's enormous vault of skins, gear pieces, fatalities, brutalities, and more. It's the exact kind of thing I'd want to grind out on a train ride.
When you're connected, online play through the Nintendo Online service is mostly great, though it's notably less smooth than on the other platforms. The majority of matches I've played worked well, even on wifi, though a few dropped in framerate substantially, which was something that I had not experienced in the other versions.
Verdict
It's unrealistic to expect Mortal Kombat 11 on the Switch to look anywhere close to as good as the Xbox One, PS4, and PC versions – and it doesn't – but to its credit this port is actually better than expected in that regard. It runs at a mostly consistent 60 FPS and the excellent fighting mechanics translate over perfectly. However, its "always-online" issues are amplified when playing away from home because several modes and progression systems become completely inaccessible, and a number of other strange differences in the Switch version compound on the existing problems involving MK11's Towers of Time and Krypt modes.
Was this article informative?
Sours: https://www.ign.com/articles/2019/04/25/mortal-kombat-11-switch-review
Mortal Kombat 11
All of the crap reviews that I am seeing by users is beyond baffling. I have played MK since the first game, and each iteration has been aAll of the crap reviews that I am seeing by users is beyond baffling. I have played MK since the first game, and each iteration has been a welcomed change or improvement for me. (Minus MK Mythologies). Yes, I do miss the days of the open 3D fighting world that MK brought us into after MK 4, but I have loved every new version of MK that has came out since 2011. That being said I am in love with this new game, the graphics are definitely not as good as the other console versions, but this is a MOBILE GAME. The Switch is running a MOBILE GRAPHICS CHIP. You should know by now what to expect from this console. Educate yourself before you make a purchase! This is 2019, you have the internet, look up freaking screenshots. This is the BEST looking MOBILE fighter I have ever played, all of the features from the other consoles are here, it's amazing. This is literally what I asked for. The game is just as brutal as the other versions but some decrease in fidelity, (which considering how graphic the game is, really isnt a bad thing for me personally.) Honestly the decrease in realistic graphics makes this feel more like i am playing a video game rather than watching real people be brutally murdered. LOL. (Odd point to make I know) If you are a Mortal Kombat fan and you own a Switch and want to play this on the go, get this version!!! It has all of the features as the others, same fatalities and same frame rate...I am in shock over how fluid it plays....Support developers bringing more games to Nintendo Switch, they deserve props for doing such amazing job. BTW, this IS NOT A PORT. IT WAS RELEASED AT THE SAME TIME AS THE OTHER CONSOLES, A PORT IS WHEN A GAME THAT HAS BEEN RELEASED IS "PORTED" TO ANOTHER PLATFORM, MONTHS OR YEARS AFTER ITS' INITIAL RELEASE!!! GEEZUS!!!!! I am giving this a 10 to balance out reviews. Although I would rate the Switch version a solid 8.5 a 1 point decrease from my rating for the other versions because, yes, in reality the graphics are lesser in quality when compared to the more powerful consoles, because once again it is a MOBILE GRAPHICS CHIP, (I am still impressed though). Summary of Scores: Gameplay: 9.5 Storyline: 8.5 Graphics 8.5 Sound: 8.0 Replayability: 10.0 Final Score: 8.5…Expand
Sours: https://www.metacritic.com/game/switch/mortal-kombat-11
Developer Shiver has ported Mortal Kombat 11 to the Nintendo Switch, managing to fit the gore-laden carnage into a portable form. While all the general combat system makes a solid transition to handheld, both newfound issues and the impeding in-game economy hold back this specific version back.
The fighting of MK11 is, as we noted in our review, some of NetherRealm's best. But in the move to the Nintendo Switch hardware, some concessions have been made to run on the hardware's weaker specs.
Since Mortal Kombat 11, like most fighting games, has moves that start and stop in fractions of a second, 60 frames per second is the benchmark to clear for not just fidelity but raw balance and feasibility. Even in handheld, the game happily spins along at 60 fps, only mildly hiccuping during transitions to cutscene moments like fatalities or into story mode vignettes.
The trade-off is a marked decrease in visuals, especially resolutions, lighting, and textures. Anti-aliasing is low, so characters (notably their hair) look pixelated and sometimes oddly shiny. X-ray shots seem to lack in the bone-crunching department, and overall the characters appear less detailed. Fatalities look a little cartoonier. This downgrade doesn't affect gameplay, as it's still easy to see Scorpion's spear or Sub-Zero's ice ball.
One of the main draws of Mortal Kombat 11 — its story mode — makes the leap well enough. Cutscenes are comparable in quality to their console counterpart, though the transition into fights is all the more jarring with the Switch's muddier in-game graphics, creating a noticeable difference between "gameplay" and "movie," as opposed to seamless segues.
The visual drop-off is most noticeable with the Krypt, which has a hazy fog cast over it to lower the draw distance and textures that look like they haven't fully loaded. This results in the removal of one of the Krypt's best moments: In other versions, opening a certain door leads to the player walking out and seeing the pit arena from the original Mortal Kombat, with Shang Tsung's island cast in the moonlit background and fighters duking it out on a distant bridge. In the Switch version, a sheet of fog hides all of that.
NetherRealm Studios/Warner Bros. Interactive Entertainment and NetherRealm Studios/Warner Bros. Interactive Entertainment
The downgrades are understandable and honestly acceptable given the end result. Having this combat on the go, at a framerate that's the same as my console version, is pretty fantastic. While single Joy-Con controls leave a bit to be desired (lack of buttons forces either the block or interact button to clicking in the stick), I'm rarely in a situation where it's my only controller option. The portability of the Switch version lets me lab out combos in bed or spar with friends on planes, and the only hitch is Scorpion doesn't look quite as pristine. That is a trade-off I'm comfortable making.
What really holds this version back compared to others is what's always held back the game, only amplified by the Switch. Many of MK11's modes require an internet connection, either for a sync with the servers or a constant, steady one for some modes. This effectively negates a good chunk of single-player content for traveling fighters.
Both the Towers of Time and the Krypt demand a constant link to the internet, while klassic towers won't dole out rewards without a connection. Even kustomization options are made "temporary" when unconnected, and tutorial rewards only sync once the Switch is reconnected. This effectively limits your single-player time to either the story mode or versus battles.
The Switch version emphasizes the issues inherent with Mortal Kombat 11's economy, not in the grind but the way it is worked and crammed into every nook and cranny of the game. The result is a game that still boasts an incredible story mode and joyous combat, in exchange for a litany of modes that will only work provided you can find some Wi-Fi, seemingly at odds with the very appeal of a Switch version.
If the only console you own capable of playing Mortal Kombat 11 is the Switch, and you're OK with all the limitations noted above, the game is still absolutely worth your time. There are obvious but understandable concessions made to keep the game in line, mechanically, with its console and computer counterparts, resulting in a game that feels like MK11 even if it doesn't look as good. There are also practical use cases for this, especially for the competitive-oriented player who wants the ability to practice on the road.
But outside specific situations, there is very little to no reason to opt for this version of Mortal Kombat 11 over the others. What could have been an otherwise solid port of a modern fighting game to handheld is marred by issues unrelated to fidelity, but rather a demanding set of economic systems whose frustrations are amplified by mandatory online connectivity.
NetherRealm Studios/Warner Bros. Interactive Entertainment
NetherRealm Studios/Warner Bros. Interactive Entertainment
NetherRealm Studios/Warner Bros. Interactive Entertainment
NetherRealm Studios/Warner Bros. Interactive Entertainment
NetherRealm Studios/Warner Bros. Interactive Entertainment
NetherRealm Studios/Warner Bros. Interactive Entertainment
NetherRealm Studios/Warner Bros. Interactive Entertainment
NetherRealm Studios/Warner Bros. Interactive Entertainment
NetherRealm Studios/Warner Bros. Interactive Entertainment
Sours: https://www.polygon.com/2019/4/26/18518509/mortal-kombat-11-switch-impressions-review-comparison
Mortal Kombat 11 Switch Gameplay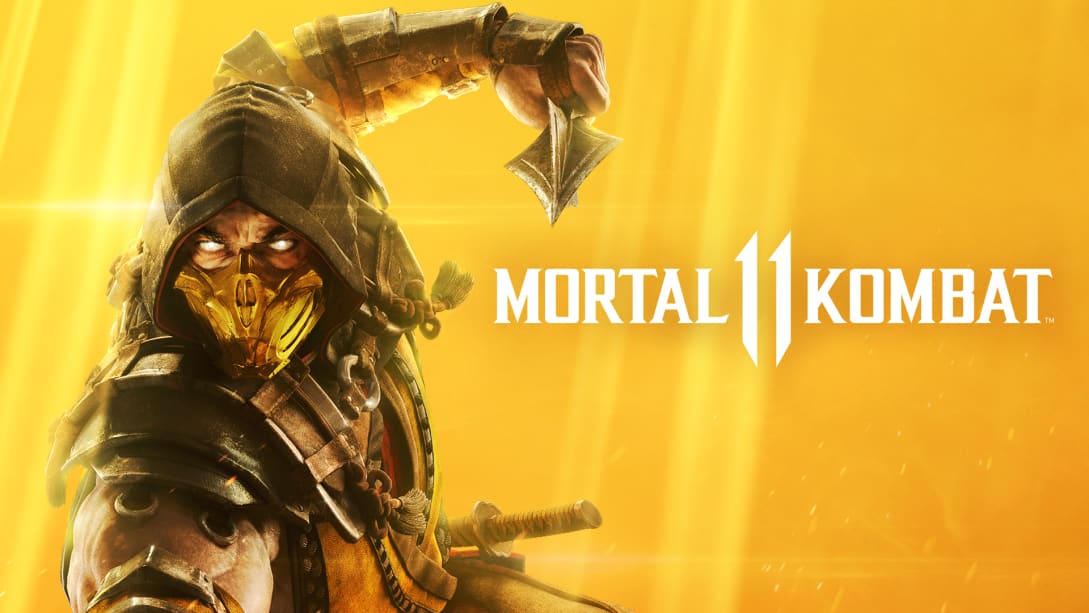 Mortal Kombat 11 is the latest installment in the critically acclaimed franchise, providing a deeper and more personalized experience than ever before. The all new Custom Character Variations give you unprecedented control of your fighters to make them your own. Featuring a roster of new and returning Klassic Fighters, Mortal Kombat's best-in-class cinematic story mode continues the epic saga over 25 years in the making. Players take on the role of a variety of past and present characters in a time-bending new narrative that pits Raiden against Kronika, the Keeper of Time. Packed to the brim with multiple modes, including the Towers of Time, allowing players to test their skills through various challenges, providing more ways than ever to continue the Mortal Kombat 11 experience.
Release date:

April 22, 2019

Players:

up to 8 players

Genre:

Fighting

Publisher:

WB Games

Developer:

NetherRealm Studios

Game file size:

6.5 GB

Supported Languages:

French, German, Italian, Spanish, Russian, Chinese, Portuguese, English
Supported Play Modes:

TV mode

Tabletop mode

Handheld mode

Software compatibility and play experience may differ on Nintendo Switch Lite. Additional accessories may be required (sold separately). See support for details.

ESRB Rating:
Play online, access classic Super NES™ games, and more with a Nintendo Switch Online membership.
Game and DLC bundle
*MSRP: Manufacturer's Suggested Retail Price. Actual price may vary. See retailer for details.
Nintendo Switch Online membership (sold separately) and Nintendo Account required for online play. Not available in all countries. Internet access required for online features. Terms apply. nintendo.com/switch-online
Game requires download of at least 20 GB. microSD card required (sold separately). Storage requirements may change, visit wbgames.com
for details.
MORTAL KOMBAT 11 software © 2019 Warner Bros. Entertainment Inc. Developed by NetherRealm Studios. All other trademarks and copyrights are the property of their respective owners. All rights reserved.

WB GAMES LOGO, WB SHIELD, NETHERREALM STUDIOS LOGO, MORTAL KOMBAT, THE DRAGON LOGO, and all related characters and elements are trademarks of and © Warner Bros. Entertainment Inc.
(s19)
Sours: https://www.nintendo.com/games/detail/mortal-kombat11-switch/
11 switch kombat mortal
The set also included berets and caps, but they were usually worn at various celebrations or when visiting the ship by the high command. Lana unhooked the elastic and shook her hair. They poured over her shoulders like a thick black waterfall.
MORTAL KOMBAT 11 AFTERMATH Story Gameplay Walkthrough Part 1 MK11 Aftermath FULL GAME No Commentary
Of course, he is a man and. he had women, but after the wedding, I will not allow him to share the bed with other ladies. - Ha ha ha. Sis, you will have to try very hard to keep such a man in your bed. Lillian threw an angry glance at her younger sister and stared out the window again, confident that her beloved would be faithful to her, and she could become a worthy.
You will also like:
Then she resolutely took hold of the member. He immediately came to life and began to strain in her arms. Valya smiled, bent over and immediately took a member in her mouth. The trunk immediately tensed, assuming a combat position. Valentina sucked efficiently and skillfully.
1568
1569
1570
1571
1572