PRODUCT FEATURES
Direct fit for 2012–2018 Jeep Wrangler JK
Includes Mishimoto performance aluminum radiator, coolant filter kit, silicone coolant hoses, and low-temp thermostat
Radiator provides 18% increase in core volume and 13% increase in coolant capacity
Radiator features extruded tubes with internal struts for increased strength and pressure tolerance
Coolant filter helps prevent clogging and extends the life of the radiator, heater core, and other cooling system components*
Coolant filter removes particles as small as 27 microns
Coolant hoses are constructed from five layers of silicone with heat-resistant embedded fibers
Thermostat opens at 180°F vs. the stock thermostat's 203°F opening temp
Mishimoto Lifetime Warranty
DESCRIPTION
Whether you're crawling rock faces in Moab or crawling through traffic on the way to work, you need to make sure your 2012–2018 Jeep Wrangler JK's engine is running clean and cool. The best way to do that is to install the Mishimoto 2012–2018 Wrangler JK Essentials Bundle.

This bundle includes everything you need to keep your JK's engine running cool and clog-free. The centerpiece of this bundle is the Mishimoto Performance Aluminum Radiator. This radiator provides your Wrangler's cooling system with an 18% increase in core volume and surface area, plus a 13% increase in coolant capacity. The increased size translates to more efficient cooling, while the extruded tubes with internal struts mean it can handle anything the trail or highway can throw at it. To make sure your coolant is flowing through the radiator when you want it to and doesn't end up on the ground, this bundle also includes a Mishimoto low-temperature thermostat and a set of Mishimoto silicone radiator hoses. Our thermostat opens at 180°F (instead of the factory 203°F) to get coolant flowing to the radiator sooner, while the five layers of silicone and heat-resistant fibers in our radiator hoses keep the coolant on the right path.

To keep all of that coolant rushing through your new radiator and hoses clean, this bundle includes our Mishimoto coolant filter kit. The 3.6L Pentastar engine in the 2012–2018 Jeep Wrangler is notorious for clogging heater cores and radiators due to casting sand left in the engine from the factory. To prevent this casting sand from ruining your cooling system, you need to filter it out of the coolant. Our coolant filter kit includes a Wix® coolant filter that removes particles as small as 27 microns (about half the width of a human hair). This direct-fit kit mounts in line with your heater core in less than an hour and can help prevent damage from casting sand*.

Like all of our 2012–2018 Jeep Wrangler JK products, this essentials bundle is covered by our Mishimoto Lifetime Warranty for a lifetime of service.
PURCHASE INCLUDES
(1) Mishimoto Radiator
(2) Silicone Radiator Hoses
(1) Mishimoto Thermostat
(1) Coolant Filter Mounting Bracket
(1) Aluminum Filter Mount
(1) Coolant Filter
(1) Silicone Coolant Filter Hose
(2) Brass Ball Valves
(8) Worm Gear Clamps
(2) Rubber Isolator Bushings
(1) Magnetic Drain Plug
Mounting Hardware
Mishimoto Lifetime Warranty

NOTES
*This coolant filter kit will not repair or reverse damage caused by sediment or other solids in the cooling system. Mishimoto recommends following all manufacturer cooling system service procedures and maintenance intervals.Mishimoto recommends changing the coolant filter after the first month, again after 3 months, and then every year after that depending on driving conditions. Because each engine was cast differently, there will be a different amount of debris in each engine. Sours: https://www.mishimoto.com/jeep-wrangler-jk-essentials-bundle-2012-2018.html
1987-2017 Jeep Wrangler and Wrangler Unlimited Routine Maintenance FAQ
Maintenance Schedule
The following intervals are based on the assumption that you will be doing the service work yourself, as opposed to paying to have the work done. These are our recommended minimum maintenance intervals for vehicles that are driven daily, and in many cases are shorter than the factory's recommendations. Because frequent maintenance enhances the efficiency, performance and resale value of your Jeep, we encourage you to follow our schedule. If you drive in dusty areas, tow a trailer, idle or drive at low speeds for extended periods, or drive for short periods (less than four miles at a time) in below freezing temperatures, even smaller intervals are recommended.
When the vehicle is new, follow the maintenance schedule to the letter, record it in your owner's manual and keep all receipts to protect the warranty and resale value. In many cases the initial maintenance check is done by the dealer at no cost (check with the service department when you buy the truck for more information).
Every 250 miles or weekly, whichever comes first
Check the engine oil level
Check the engine coolant level
Check the windshield washer fluid level
Check the brake and clutch fluid levels
Check the tires and tire pressures
Every 3000 miles or 3 months, whichever comes first
All items listed above plus:
Check the automatic transmission fluid level
Check the power steering fluid level
Check and service the battery
Check the cooling system
Inspect and replace, if necessary, all underhood hoses
Inspect and replace, if necessary, the windshield wiper blades
Every 7500 miles or 12 months, whichever comes first
All items listed above plus:
Change the engine oil and filter*
Lubricate the chassis components
Inspect the suspension and steering components*
Inspect the exhaust system*
Check the manual transmission lubricant level*
Check the differential lubricant level*
Check the transfer case lubricant level
Rotate the tires
Check the brakes*
Inspect the fuel system
Check the carburetor choke operation
Check the carburetor/ throttle body mounting nut torque
Check the throttle linkage
Check the thermostatically-controlled air cleaner
Check the engine drivebelts
Check the seatbelts
Check the starter safety switch
Check the spare tire and jack
Every 30,000 miles or 24 months, whichever comes first
All items listed above plus:
Check and adjust, if necessary, the engine idle speed
Replace the fuel filter (1987 through 1995 models only)
Replace the air and PCV filters
Check and adjust, if necessary, the ignition timing
Change the automatic transmission fluid**
Change the manual transmission lubricant
Change the differential lubricant
Change the transfer case lubricant
Service the cooling system (drain, flush and refill)
Inspect and replace, if necessary, the PCV valve
Inspect the evaporative emissions control system
Replace the spark plugs
Inspect the spark plug wires, distributor cap and rotor (2003 and earlier models)
Every 72,000 miles or 72 months, whichever comes first
All items listed above plus:
Replace the oxygen sensor and emissions timer (49-state models)
Inspect and replace, if necessary, all underhood hoses 
* This item is affected by "severe" operating conditions as described below. If your vehicle is operated under severe conditions, perform these maintenance tasks at 3000 miles/3 month intervals. Severe conditions include the following:
Operating in mostly dusty areas (dirt roads, or off-road)
Idling for extended periods and/or low speed operation
Mostly short trips (less than 4 miles) when outside temperatures remain below freezing
** If operated under one or more of the following conditions, change the automatic transmission fluid every 12,000 miles.
In heavy city traffic where the outside temperature is regularly above 90-degrees F (32-degrees C)
In hilly or mountainous terrain 
Frequent trailer towing 
Frequent off road use 
Sours: /en-us/
If you plan on overhauling your cooling system on your Jeep Wrangler TJ, one of the steps you should always take is to flush your cooling system. This is something that far too many people neglect to do, when in reality it should be done every several years at most.
Before you read any further, this is a thread worth reading: Jeep Wrangler TJ Cooling System Overhaul FAQ
What kind of coolant should I use?
In my opinion you should be using HOAT coolant in your Jeep Wrangler TJ. Hybrid Organic Acid Technology (HOAT) is a combination of IAT and OAT. Several manufacturers are using HOAT for their vehicles. One version is dyed orange and contains 10% recycled antifreeze. Another version is dyed yellow and does not contain any recycled antifreeze. Both of these HOAT antifreezes use the marketing designator of GO-5. They are compatible with each other but mixing them with IAT or OAT is not recommended. The normal HOAT antifreeze service life is 5 years or 150,000 miles (250,000 km).
A perfect example of a good HOAT coolant for use in your Jeep Wrangler TJ is the OE Mopar coolant. It may be a little pricier, but it's generally going to last longer and be better for your cooling system.
How much coolant should I use?
See this thread for fluid capacities (it varies depending on which model TJ you have): Jeep Wrangler TJ Fluid Capacities.
Supplies
2 gallons OE Mopar coolant
3 gallons distilled water
Large drain pan
3 feet of 1.5" ID clear plastic tube (I think it was 1.5")

Drain Radiator
1. Make certain your engine is completely cool! Once it is cool, remove radiator cap.
2. Open radiator drain petcock and drain radiator into pan bucket or pan underneath vehicle.
3. Dump a gallon or so of distilled water through the radiator after is is done draining. Use enough so that you see nothing but clear fluid draining out.
View attachment 5111
View attachment 5112
Flush Heater Core
1. Found on the heater core inlet hose where I wanted the TEE fitting. Made 2 cuts removing a 3/4" section. This helps make up for the width of the TEE.
2. Use a funnel to put a gallon or less of distilled water through the hose.
3. Disconnected the heater core outlet hose and reverse flush the heater core.
Use the clear plastic tube to direct any coolant flushed from heater core hoses into drain pan.
Flush Engine Block
1. Look at the illustration below. Find your engine block coolant drain plug. Remove it and let the coolant drain into a bucket.
Finish With Heater Core Hoses
1. Install TEE in the already cut heater core inlet hose. Leave the cap off.
2. Reconnect the heater core outlet hose.
Clean Overfill Tank
1. Remove tank.
2. Clean tank.
3. Install tank.
Filling With Coolant
1. Added 5.25 quarts straight coolant to radiator. Topped off with distilled water.
2. Once coolant started coming out the TEE I screwed on its cap.
3. Filled coolant reservoir half way between Full and Add lines with premixed coolant/distilled water.
4. Started engine and let idle.
5. Squeezed the upper radiator hose a few times trying to expel any trapped air.
6. Made sure radiator was full of water and installed radiator cap. Instructions say to wait until you see water circulating before installing radiator cap. I didn't for some reason.
7. Ran engine for 20 minutes after it reached running temp.
8. Checked for leaks.
9. Stopped engine and let cool.
10. Checked coolant level and mixture ratio.
All Done!
Now wasn't that rewarding?
Sours: https://wranglertjforum.com/threads/how-to-flush-the-cooling-system-on-your-jeep-wrangler-tj.1737/
3.6L Pentastar PCV \u0026 Coolant Flush
ATTENTION: Know Your Jeep JK Wrangler Coolants and Save Your Engine!
Hey guys, I haven't seen a thread like this here, so I would like to post it up...if the higher powers find it useful enough, I think it should be a sticky, as a very innocent move can cause HAVOC on your entire cooling system/motor.....THIS IS BECOMING A VERY COMMON PROBLEM AND WILL ONLY GET WORSE...DEALERS DON'T KNOW WHAT THEY ARE DOING AND ARE JUST DUMPING IN WHATEVER COOLANT IS ON-HAND.
Ok, first thing is first...there are two types of coolants used on the JK....HOAT (Hybrid Organic Additive Technology,) and OAT (Organic Additive Technology.)
The first thing you need to tattoo in your brain is this.....
THESE TWO COOLANTS DO NOT MIX, AND A CHEMICAL REACTION WILL CAUSE IT TO GEL
(more on this later.)
JK's 2012 and down use HOAT coolant and 2013+ use OAT coolant.
DO NOT COUNT ON THE DEALER KNOWING WHICH COOLANT YOUR RIG TAKES. CHANCES ARE THEY WILL PUT IN THE WRONG ONE, SO IF GETTING SERVICE, MAKE CERTAIN THE CORRECT COOLANT IS USED!
How to tell the difference...For whatever reason, chrysler doesnt label them as HOAT/OAT so you need to know the signs to make sure you are getting the correct one....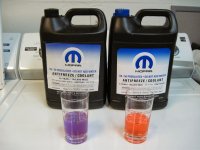 The first thing you are going to notice is the color....OAT (13+) is
purple
and HOAT (12-) is
orange
. The second thing you'll notice is that the HOAT coolant is rated for 5 years and 100K miles while the OAT is rated at 10 years 150K miles. The third thing you need to know is that the cap on the OAT is
black
while the cap on the HOAT is
blue.UPDATE, CURRENTLY, BOTH BOTTLES NOW USE BLACK CAPS, SO DO NOT RELY ON THIS BEING AN INDICATOR. I LEFT THE ABOVE IN IN CASE SOMEONE GETS A LEFTOVER BOTTLE FROM A THIRD PARTY
The fourth thing you will know (not from the pic) is that OAT is priced like gold. It is $50-$60 a gallon (yes you read that right) so unless you have an emergency, buy it online, where it goes from $29 a gallon or so. If you go to the dealer to buy OAT, and the price is too cheap, they gave you the wrong one.
A little background on the color so that the next part makes sense to you guys....As we know, FIAT is with Chrysler now. Fiat has been using orange colored OAT for years. When Chrysler switched to OAT, they didn't want dealers/people getting confused, so to differentiate the new OAT coolant with the chrysler original orange HOAT, they added a purple dye. As a result, due to a weird light refraction, the purple OAT looks weird (even orange) when looked at certain angles. You can even pop open your radiator cap on your 14 and the coolant looks so orange you'd bet me your jeep that it's orange....but it isn't.
You saw the pic above, now compare it to this pic....(same purple OAT)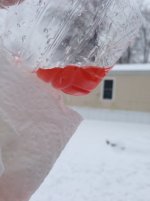 Don't believe me yet? Check this out...open the overflow bottle, and you might see this....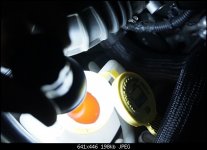 Orange? You would definitely bet me your PR44 that it's orange right?
Now lets take a pic by moving the lightsource and changing the angle....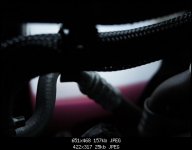 Still think it's orange?
The reason why it looks orange isn't too complicated...the actual coolant is Fiat's orange OAT with chrysler's added purple dye. When it is put into a container that isn't see-through or well lit, the sheen from the original orange coolant comes through which is why it looks orange on the surface. If you
suck a little out using a turkey baster, you will quickly see that it's purple. Think of it as a VERY ANNOYING optical illusion.
Now, why you should care....mixing the two yields to catastrophic results...if you catch it early enough, you may be able to squeak by with a quick and painful flush...however, if you run it for a little while (a month+) you can completely destroy your system by completely clogging it up.
This is what happens when you mix glycol based coolant (HOAT, 99% of coolant in stores, etc) with OAT....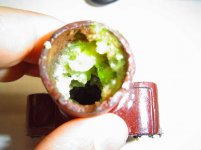 The part number for
OAT
is
68163849AA
Here is a TSB from Chrysler:
TSB - 07-004-12 REV. A
SUBJECT:
Attention! Release Of New Engine Coolant Organic Additive Technology (OAT)
MODELS:
2013 (D2) Ram Truck (3500 Pick Up)
2013 (DD) Ram Truck (3500 Chassis Cab)
2013 (DJ) Ram Truck (2500 Pick Up)
2013 (DP) Ram Truck (4500 / 5500 Chassis Cab)
2013 (DX) Ram Truck (Mexico)
2013 (DS) Ram Truck (1500)
2013 (FF) Fiat 500
2013 (JC) Journey
2013 (JK) Wrangler
2013 (JS) Avenger/200
2013 (LC) Challenger
2013 (LD) Charger
2013 (LX) 300
2013 (MK) Compass/Patriot
2013 (PF) Dart
2013 (RT) Town & Country/Grand Caravan
2013 (WD) Durango
2013 (WK) Grand Cherokee
2013 (ZD) Viper
NOTE: This bulletins applies to all vehicle listed above for every engine application
EXCEPT the 2013 MK equipped with the 2.2L Diesel engine (sales code ENE)
and the JC vehicle equipped with the 2.0L Diesel engine (sales code EBT).
NUMBER:
07-004-12 REV. A

GROUP:
Cooling

DATE:
November 03, 2012

DISCUSSION:
Chrysler Corporation LLC. has released a new engine coolant for the 2013 model year
vehicles and beyond, for all engine applications except the ones listed in the note above.
This new coolant is an Organic Additive Technology (OAT) (
Fig. 1). OAT coolants have a
service interval of 10 years or 150,000 miles. For heavy duty truck and extreme duty cycle
applications refer to the Service Information or Owner's Manual for proper maintenance
schedules.

CAUTION: Vehicle Damage may occur if dissimilar coolants are mixed!
Coolants of different technologies are not compatible nor interchangeable (OAT, HOAT or
IAT).
Mixing these coolants could result in:
• accelerated corrosion within the engine and cooling systems.
• the coolant having an ammonia smell.
• debris (particles) floating in the coolant.
Further inspection by the technician may find corrosion in the system. This could show up
as aluminum pipes turning black in the coolant system, engine overheat, or leaks in the
coolant system.
NOTE: If OAT (MOPAR P/N 68163848AA Purple) has been Mixed with HOAT (MOPAR
P/N 68048953AB Pink Or Factory Fill HOAT Orange (
Fig. 2) or (Fig. 3)) or any
other coolants have been mixed, it will be necessary to flush the cooling

system.

Click to expand...
To sum up....
If you own a 2012 and DOWN...you can run Chrysler HOAT coolant or any other Chrysler approved HOAT. There aren't many on the market, and the price is basically the same as chrysler's, so for warranty sake, run the OEM stuff. You need to make sure that if you buy from the dealer, you are getting HOAT coolant (blue cap, 100K mile, orange, $14 pricetag) and if the dealer is refilling yours for free, make SURE you tell them to use HOAT....OAT is your only kryptonite.
If you own a 2013 and up, you MUST USE Chrysler OAT coolant. If you are out on the trail, and need to top off, use distilled water to limp you home, do NOT use coolant from your buddy's truck, etc. If you are the kind of wheeler that carries spare fluids, carry a bottle of OAT with you. If you absolutely MUST use glycol based coolant, flush it out ASAP as soon as you get back home, and refill with the correct coolant. When at the dealer purchasing, make sure you are walking home with the correct bottle (black cap, purple, 10 year 150K label and expensive) and if they are topping off, inform them that you want to make sure they use OAT coolant.
I hope this post helps some members along the way!
Dave
Sours: https://www.wayalife.com/threads/attention-know-your-jeep-jk-wrangler-coolants-and-save-your-engine.13239/
Jeep capacity coolant 2012 wrangler
This article will outline the procedure for flushing the cooling system on JK Jeep Wrangler models.


Step 1 – Choosing the correct coolant.
Step 2 – Drain coolant.
Step 3 – Fill with water and start car.
Step 4 – Drain water.
Step 5 – Fill with new coolant.
Click to see full answer.

Similarly, it is asked, how do I know if I need a coolant flush?
Other signs that an immediate radiator flush is necessary includes coolant leaking underneath your car, grinding or knocking engine noise, visible debris in your coolant and steam or an odd smell rising from your hood.
Also, is a coolant flush necessary? Not as often as your oil does, but still, you will need to change or "flush" the coolant in your car. Coolant needs to be flushed because it breaks down over the years and then loses the ability to serve its purpose of maintaining optimum temperature of the engine and preventing corrosion.
Regarding this, how much does it cost for a radiator flush?
The cost of a coolant flush typically runs between $100 and $150, according to highly rated mechanics. Kauffeld says this can include four gallons of coolant, a conditioner and a cleaner. CostHelper.com estimates the cost between $54 and $144 for a radiator flush at a standard shop, with an average price of $99.
Is a radiator flush worth it?
A radiator power flush is more than a radiator draining, as it affects the entire vehicle's cooling system. This should be done once a year to prevent car overheating and radiator damage. The old traces of rust and contaminants will be removed and new anti-freeze added to prevent foaming in the system.
Sours: https://everythingwhat.com/how-do-you-flush-the-coolant-on-a-jeep-jk
Thermostat Housing Replace and Bleeding Air from Cooling System - 2015 Jeep Wrangler JK 3.6L
While manufacturers have developed new long-life coolant formulas, one has to question if these coolants are truly up to the task of protecting the engine for up to a decade. Considering that corrosion is a permanent ordeal, owners agree that the small cost of a regular cooling system flush pales in comparison to any potential harm that could arise from extended coolant service intervals.
Although many manufacturers are now using "extended-life" coolants in their vehicles, most experts agree that regular cooling system maintenance is essential to the health of your vehicle. Engine coolant (a.k.a. antifreeze) serves a multitude of functions, including raising the boiling point of water, providing freeze protection during the cold winter months, and fighting scale as well as corrosion inside of the cooling system. Coolants contain many additives, which makes this kind of protection possible; however, these additives break-down with time and use, and cannot adequately protect the engine forever. Considering the huge role coolant plays in the operation of any engine, many agree that there is no such thing as over-maintaining your cooling system, even if the coolant is rated at 10+ years or 100,000 miles. This article will outline the procedure for flushing the cooling system on JK Jeep Wrangler models.
Materials Needed
Phillips and flat screwdrivers
Catch pan
Pliers
Length of 1/4" hose
2 gallons of coolant
3-5 gallons distilled water
Floor jack (optional)
Vacuum pump (optional)
Ratchet with metric socket set (optional)
Step 1 – Choosing the correct coolant
Refilling the cooling system with the correct coolant is of key importance when performing a cooling system flush on your JK. The 2007 to 2012 Wranglers use a HOAT (Hybrid Organic Additive Technology) coolant, whereas 2013+ Wranglers have switched to a OAT (Organic Additive Technology). Chrysler insists that these coolants are NOT interchangeable, and any mixing of the two can result in accelerated cooling system corrosion and overheating. HOAT formulas are a bit more common and are available at local parts stores as well as the dealership. Conversely, the new OAT coolant is currently supplied only through dealerships. In either case, two gallons of concentrate coolant (undiluted) will be plenty to refill your cooling system.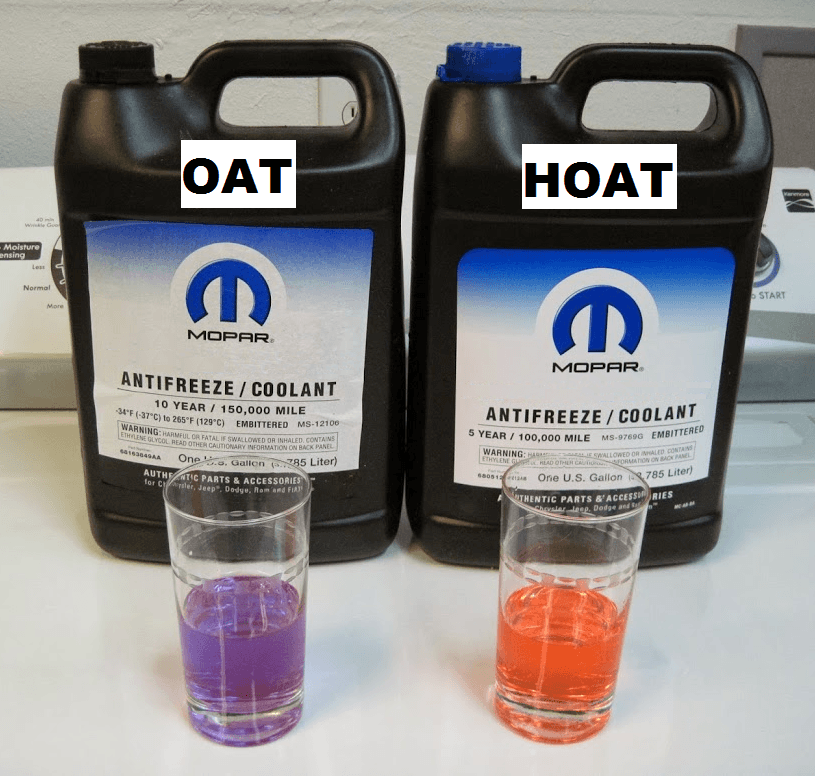 Figure 1. OAT vs HOAT coolant.
Pro Tip
Notice the color difference in the two different coolant formulas. This is to prevent accidental mixing of the two.
Step 2 – Drain coolantWarning!
Before attempting to drain the coolant, ensure the engine is cool to the touch because hot coolant can cause severe injuries if it comes in contact with your skin.
To best access the radiator drain cock, removal of the skid plate is recommended. Simply remove the "scrivet" type fasteners by using a Phillips screwdriver to back out the screws. These fasteners have a tendency to spin when attempting to loosen the screws, so holding a flat screwdriver or similar tool under the base of the fasteners will prevent them from spinning. Newer model Wranglers will have plastic push-pins instead of the scrivet fasteners.
Figure 2. Skid plate removal.
Similarly, the front grille can be removed to gain access to the radiator drain cock as well. Remove the push-pins/scrivet fasteners across the top of the grille and disconnected the indicator lamps. With the top of the grille loose, pull out and upwards to release the lower clips securing the bottom of the grille. Set grille aside.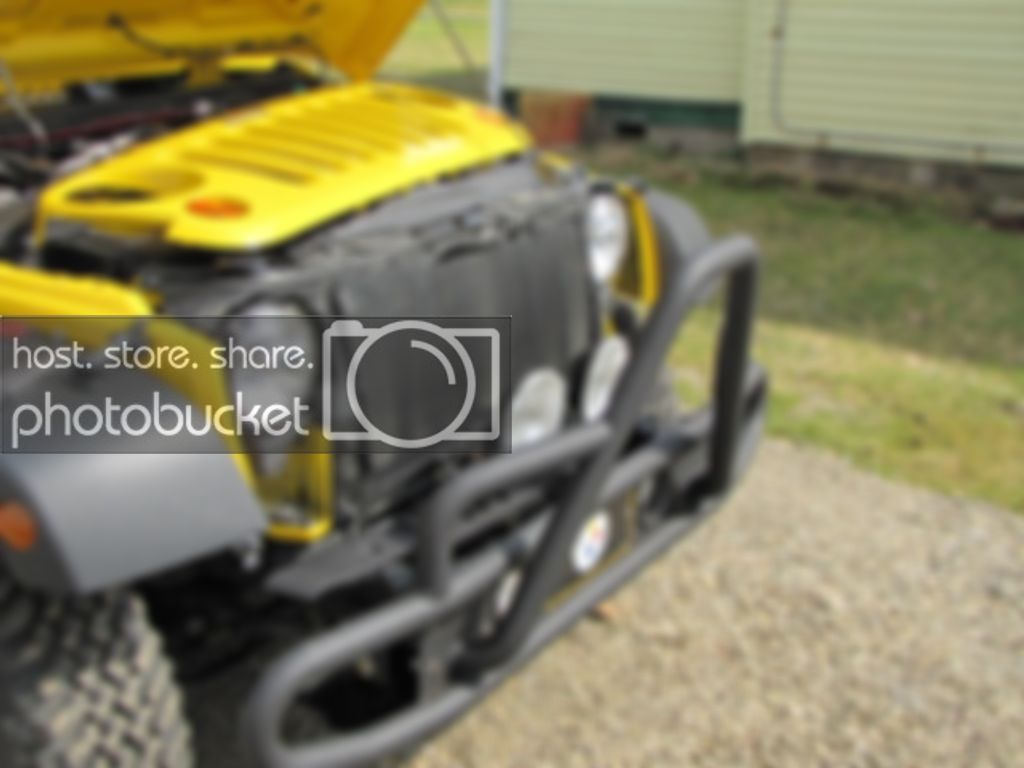 Figure 3. Grille removed.
Attach a piece of vinyl hose to the radiator drain cock located at the bottom of the radiator on the passenger's side.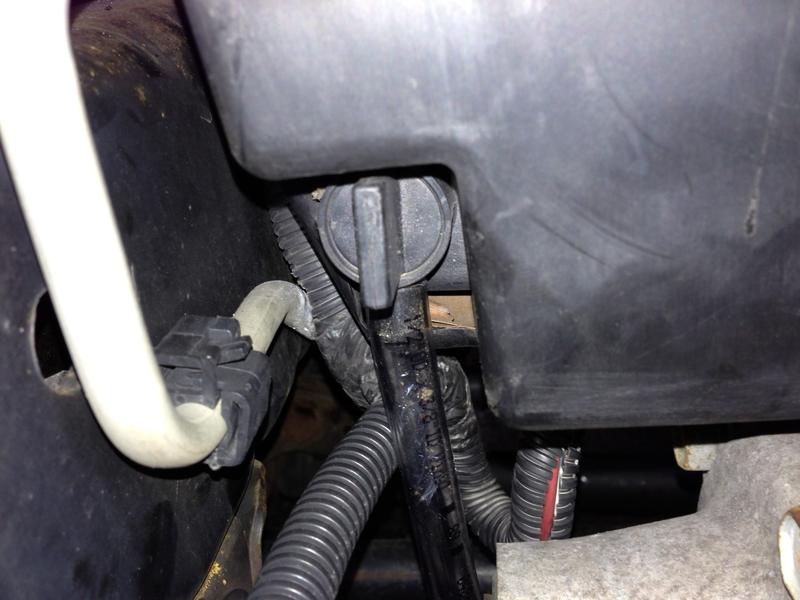 Figure 4. Hose attached to radiator drain cock.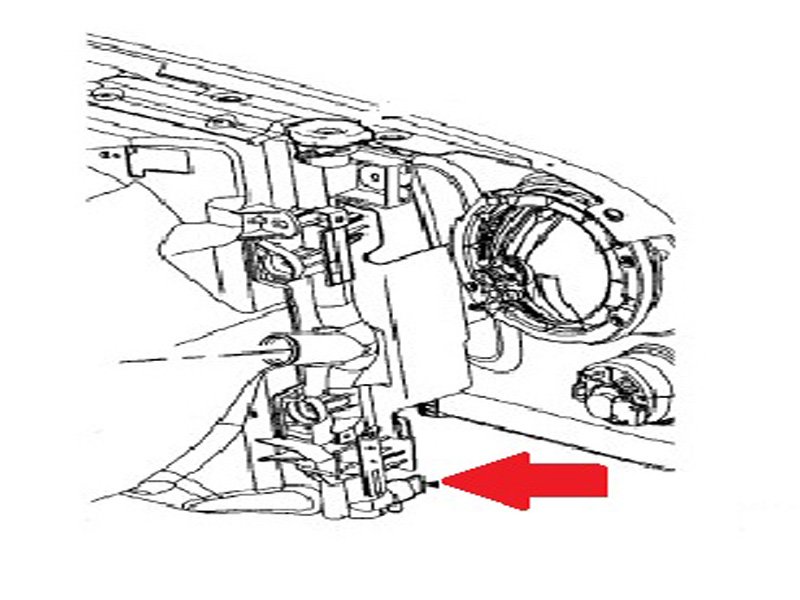 Figure 5. Diagram of drain cock location.
Open the drain cock to begin draining the coolant. The drain cock only needs to be loosened approximately 1/2 turn to allow coolant to drain. Have a catch pan handy to collect the emerging coolant.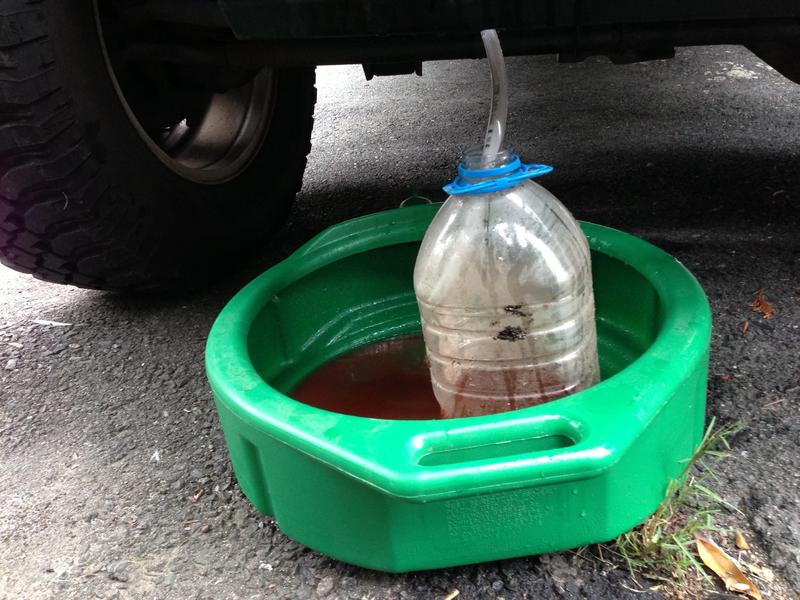 Figure 6. Coolant draining into catch pan.
Removing the radiator cap and coolant expansion tank cap will introduce air into the system, allowing the coolant to drain at a much quicker rate.

Figure 7. Radiator and expansion tank cap removal.
While the coolant is draining, it is recommended that the coolant expansion tank be drained of any coolant. This can be accomplished by sucking the coolant out with a vacuum pump or by simply removing the tank and dumping the coolant.
Figure 8. Coolant expansion tank removal.
When the coolant has finished draining, tighten the drain cock.
Pro Tip
Slightly lifting the driver's side of the vehicle with a floor jack can allow additional coolant that would otherwise remain in the system to drain out of the radiator.
Step 3 – Fill with water and start car
Although the cooling system capacity is just a touch over three gallons, only one to 1.5 gallons (including expansion tank coolant) can be drained from the cooling system. To remove the rest of the old coolant, several flushing cycles will be needed.
Fill the radiator with distilled water. While a regular garden hose with tap water can be used, distilled water is preferred as it contains no minerals. Since the system cannot be entirely drained, a portion of water will remain in the system and eventually be mixed with the coolant concentrate.
Fill the coolant expansion tank approximately 1/3 of the way with distilled water.
Leaving the radiator cap off, start the vehicle and turn the heater to the fully 'ON' position.
While the car is idling, top off the radiator as needed before installing the cap.
Allow the car to run for approximately 5-10 minutes to allow it to reach full operating temperature. Once warm, shut the car off.
Allow the engine to become cool to the touch before proceeding to Step 4.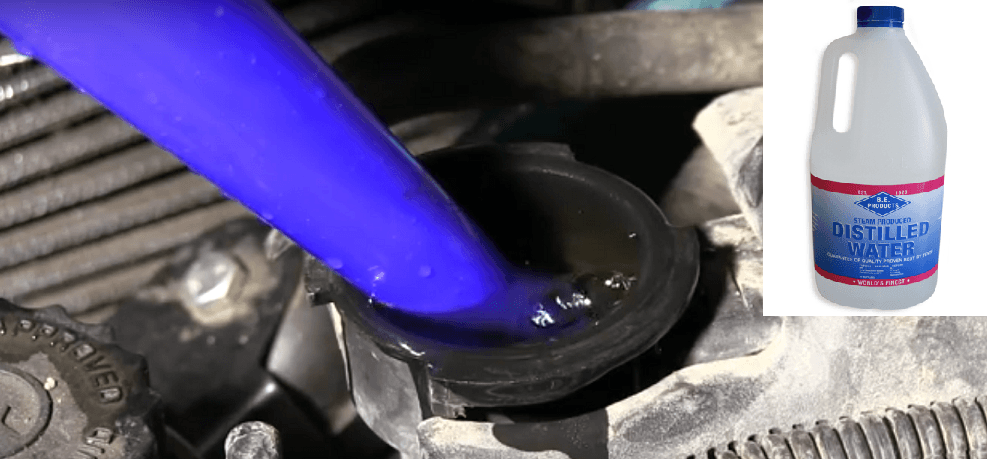 Figure 9. Filling system with distilled water.
Pro Tip
Feeling the top radiator hose can indicate when the thermostat has opened and coolant is circulating the entire cooling system.
Step 4 – Drain water
Now that the distilled water has mixed with the old coolant in the system, proceed with draining the radiator as outlined in Step 2.
Each drain interval will produce cleaner water containing less coolant.
Once the water has drained, proceed with refilling the system with distilled water as outlined in Step 3 and run the vehicle through another heat cycle. It is recommended that the system be flushed at least two to three times. Some individuals prefer to flush until the draining water is completely clean.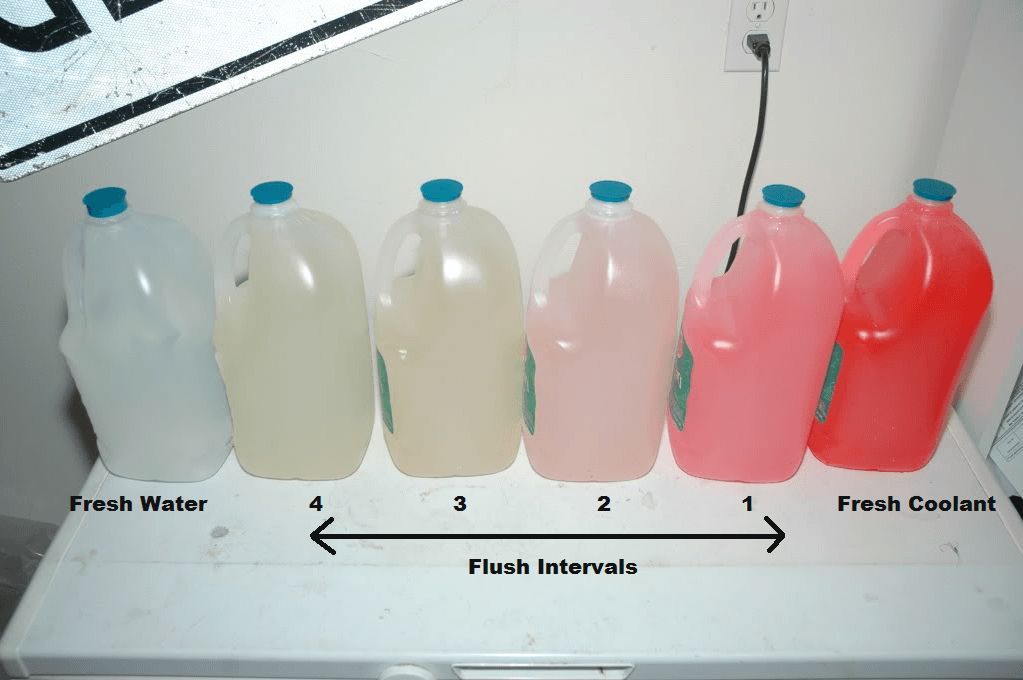 Figure 10. Color of coolant after each successive flush.
Step 5 – Fill with new coolant
After you have completed flushing the system for the final time, proceed with filling the system with new coolant.
With the radiator drain cock closed and tight, fill the radiator with concentrate coolant. Do not use a pre-diluted 50/50 coolant mix, as this will disrupt the coolant ratio and not provide enough corrosion, freeze, and boil-over protection.
The radiator should accept approximately one gallon of coolant.
Fill the coolant expansion tank with concentrate coolant until full and close the cap.
Start the car and top off the radiator with coolant as needed before installing the radiator cap. Let it idle for about 10 minutes, ensuring that the car gets warm enough to flip the thermostat and the car gets up to operating temperature. While the car is running, check for coolant leaks.
Re-install the skid plate or grille if necessary.
Properly dispose of old coolant.
Pro Tip
It is best to check the coolant level after a day or two of driving. This will allow any residual air trapped in the system to "burp" and additional coolant to be added if necessary.
Featured Video: How to Flush Radiator Wrangler JK
Sours: https://wranglerjkforum.net/threads/how-to-change-the-coolant-on-your-jeep-wrangler-jk.26150/
Now discussing:
Coolant Flush How-to: Jeep Wrangler (2007-2017)
1. Getting Started - Prepare for the repair
2. Overview - How to determine cooling system type
3. Open the Hood - How to pop the hood and prop it open
4. Find Reservoir - Locate the coolant reservoir and clean it
5. Drain Reservoir - Remove coolant from the reservoir
6. Radiator Cap - Remove the radiator cap before draining
7. Drain Point - Locate the drain point on the radiator
8. Drain Coolant - Drain the coolant from the system
9. Circulate Water - Run engine with distilled water and flush
10. Fill Coolant - Dilute coolant with distilled water and fill
11. Locate Hoses - Locate the coolant hoses and connection points
12. Burp System - Remove excess air in the cooling system
13. Cap Radiator - Replace the radiator cap
14. Replace Cap - Put the reservoir cap back on
15. Clean Up Tips - Secrets to dealing with spilled coolant
16. More Info. - Additional information on coolant flushes
Sours: https://www.carcarekiosk.com/video/2012_Jeep_Wrangler_Unlimited_Sahara_3.6L_V6/coolant_antifreeze/flush_coolant
1537
1538
1539
1540
1541