Gear Review: Bull-It Mens Slim Tactical Jeans
The Bull-It Mens Slim Tactical jeans are a great pair of fine weather riding jeans. I've been testing these jeans over the past few months and I'm really in love with how they look, happy with how comfortable they are and impressed by how much protection that they offer!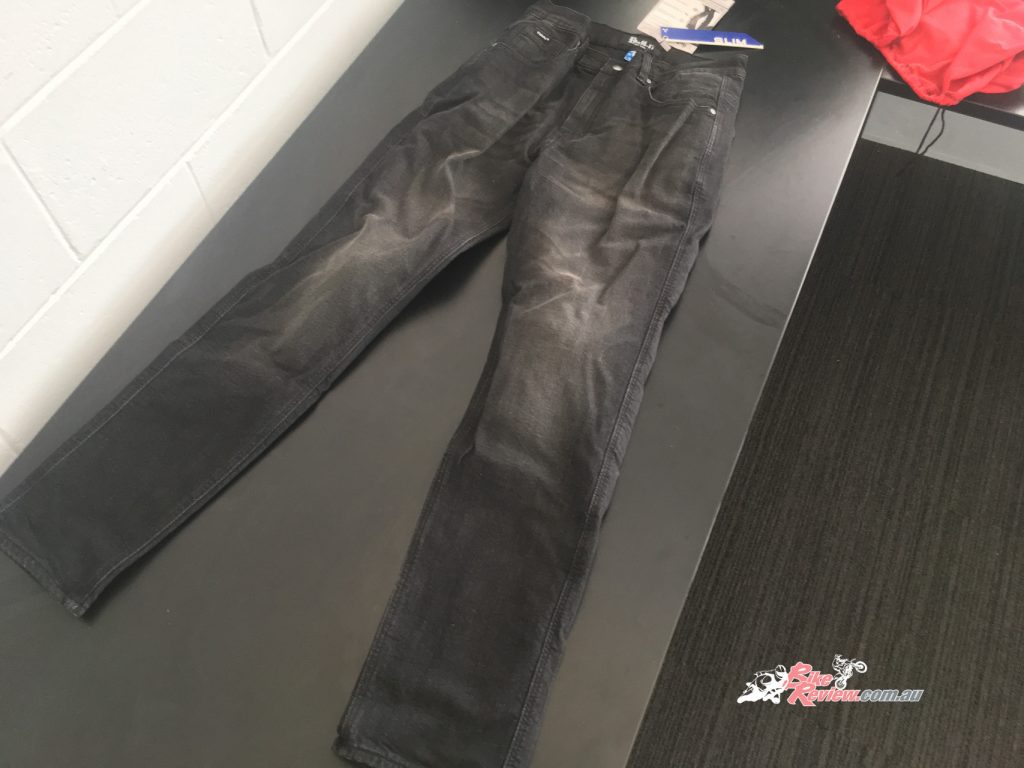 You mightn't notice that they were riding jeans if it weren't for the CE level two rated armour at the knees and the hips.
While wearing these jeans, you wouldn't notice that they were riding jeans if it weren't for the CE level two rated armour at the knees and the hips. These jeans have heaps of safety features loaded into them, including AA rated protection and AA abrasion resistance, and lower thermal conductivity that Bull-It claims reduces the chances of friction burns. But they feel like normal jeans.
---

---
On the inside of the jeans, there is a mesh lining that offers great breathability and impressive comfort. It can still get sweaty when you are sitting in the saddle on a hot day all day however, I found myself still plenty comfortable after long-days of riding in the heat with these jeans on.
---
---
The legs are longer than casual jeans so they give you nice cover right down to the top of your foot, meaning you can cover your boot uppers or your ankles if wearing booties.
Another great feature is that Bull-It add a shower-resistant coating, which will protect you from small amounts of rain. After getting stuck in some showers, I can confirm that it works well, but don't expect to stay dry if it buckets down on you, because you won't.
I think these jeans look quite stylish and nice too, with a traditional five-pocket denim jean design and a slim tapered cut, you could take out the armour and those around you would be none the wiser that they are actually riding jeans. In fact they are so comfortable, you could spend a whole day in the saddle, go out to dinner and still be plenty comfortable to stay in your jeans.
---
---
There are plenty of pockets to store your belongings – five, in fact – three at the front and two at the rear, and everything stays in nicely so you won't have to worry about your phone, wallet, hand sanitiser or back-up toilet paper falling out of your pockets as you ride!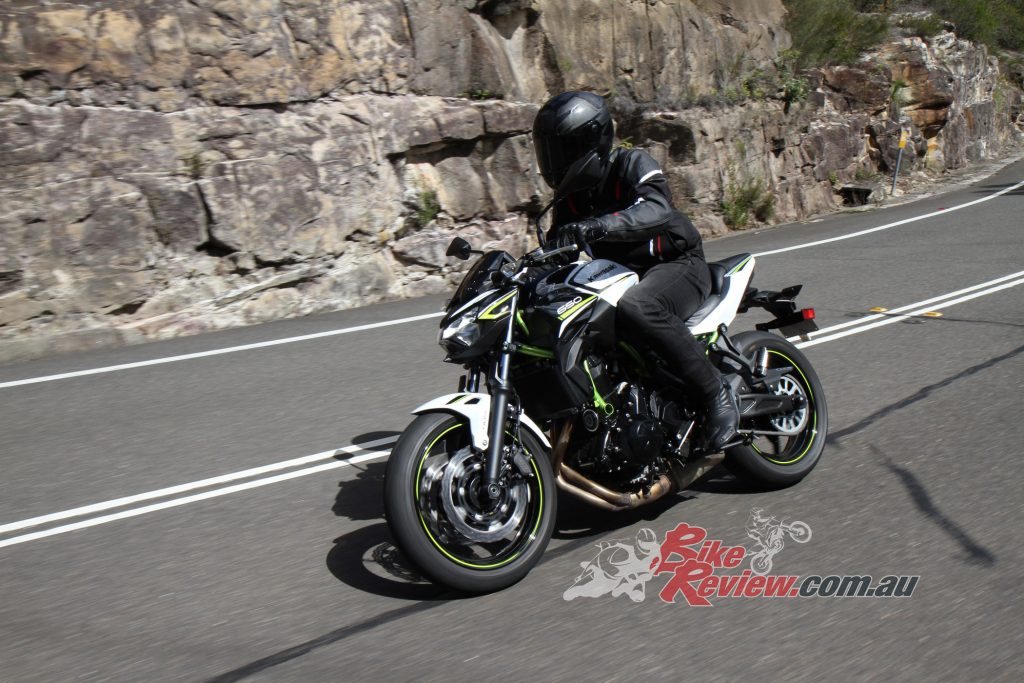 I found that these jeans were very comfortable to wear both on and off the bike!
Overall, I've really enjoyed the Bull-It Means Slim Tactical jeans. If you are in the market for a pair of riding jeans or riding pants, particularly for summer, then you should consider trying these jeans out for yourself. In winter they will still be OK with thermals on and I'll use them as casual jeans as well.
Bull-It offer these jeans in either Stone Black or Icon Blue, we had them in Stone Black and I think that they look great! At $199.95 RRP, these jeans offer high protection and are a great, stylish option for just about anyone. If you would like to pick up a pair, or view the rest of the Bull-It range, please visit www.cassons.com.au.
Bull-It Mens Slim Tactical Jeans Features
AA rated protection
High performance cut and tear strength, AA abrasion resistance.
Lower thermal conductivity reduces chances of friction burns.
CE 1621 Level two hip and knee as standard.
Traditional five-pocket denim jean design.
Shower resistant finish.
Flat Bull-It logo rivets and buttons for the front and YKK zips.
Slim Tapered cut.
Available in Stone Black or Icon Blue.
Available in sizes 28-40 (Short/Reg/Long).
---

---
Sours: https://bikereview.com.au/gear-review-bull-it-mens-slim-tactical-jeans/
Bull-it Tactical Easy Fit Jeans
Bull-it Tactical jeans are Bull-it's "entry level" protective jean and look and feel like ordinary non-motorcycle-specific jeans. The price is right and the jeans are fitted with pockets for level 1 or 2 armor. A wide variety of sizes and fits are available.
The Tactical jeans are made of a single layer of denim that has been infused with abrasion resistant material. The brand name of the abrasive resistant fabric is Covec, which is used throughout the Bull-it line. The abrasive resistance of these jeans is "moderate". More abrasive resistant jeans in their line such as the SP120 Lite jeans include an additional protective layer of material behind the denim shell. The advantage to the Tactical jean is that the single layer feels very much like your regular jeans… they are thinner and lighter and they look just like the jeans you wear every day.
You can beef up the protection package of the Tactical jeans by adding armor units to the knees and/or hips. Two armor designs are available. Take the links below to view the options. The CE level 2 yellow units are soft and pliable and thicker. They are much like D3O armor we sell which is very popular in a number of brands. Bull-it's Phantom armor is MUCH more flexible and significantly thinner. It is similar to REVIT's SeeSmart or Dainese ProShape products. The CE 2 armor will be favored by those that want the max impact protection available and who don't mind the armor showing through the jean a bit. The Phantom armor won't show through nearly and much and you won't be able to feel the thickness or weight like the CE 2 product.
Note: Although Bull-it says their Phantom armor is rated CE level 2, I'm skeptical. Dainese's and REVIT's similar products are both rated level 1 and I just can't imagine how the Phantom armor can absorb impact as well as the CE 2 product. I'd advise you to consider this as a CE 1 product.
The Tactical jean product comes in three "fits": Slim, Straight and Easy. As the names imply, the Slim fit will be the most narrow through the legs, the Straight version will fit like "ordinary" straight cut jeans. And the Easy fit jeans have extra room in the legs, and while not "baggy" they are more roomy. Take the links below to choose the fit you like.
Bull-it's Tactical jeans are a good value for moderate protection and for jeans that will look and feel like your favorite jeans. :: Paul, 07-23-19
Bull-it jean product comparison: If you are comparing jean models from this brand it may be helpful to know the key differences between the three current models. Here is the short summary:
SR6 – This is the original Bull-it jean; full length abrasion resistant liner, no stretch denim; rated for 7.4 seconds abrasion protection rated
SP120 Lite – Introduced in 2018; abrasion resistant liner in only the contact points (hips and knee area), 4 way stretch denim, 7.4 second rating (in contact points only, not the entire jean)
Tactical – Introduced in 2019, Covec is woven into the denim (no separate abrasion resistant liner), 4.8 seconds abrasion protection rated
Bull-it says:Bullit Tactical jeans feature a reinforcing blend of denim and Covec fibers in a single layer of fabric. This fortified fusion enables Tactical denim to offer advanced cut, tear and heat transfer resistance while maintaining the feel of traditional casual jeans.
Sours: https://www.motorcyclegear.com/street/pants/reinforced_jeans_and_cargos/bull_it/tactical_easy_fit_jeans.html
Riding Gear – Bull-it Tactical Jeans
When you're talking riding gear, leather has considerable protective qualities and generally looks great in a jacket. When it comes to pants, however, leather isn't every rider's first choice. Technical fibres are the biggest thing in protective motorcycle apparel since the invention of the helmet. Thanks to science manufacturers can now create gear that is hard to tell apart from regular streetwear. These Bull-it Tactical jeans are stronger than leather, providing 75 kph of abrasion resistance, but they offer the look, comfort, and breathability of a regular pair of jeans.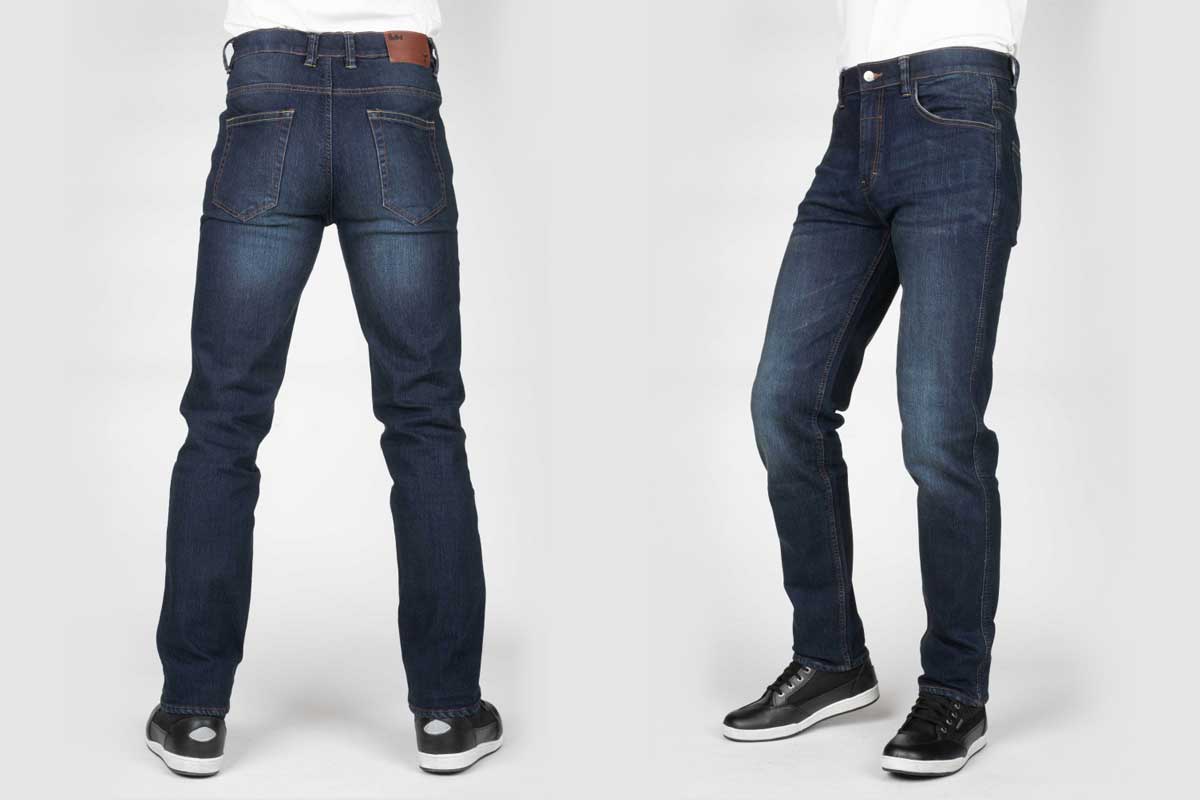 Bull-it partnered with Covec back in 2011 to create riding fabrics that offered superior protection. Through extensive testing, they've developed a product that avoids issues other protective denims suffer from like flex fatigue and friction heat transfer. This has resulted in a motorcycle jean that is both safe and can outlast other alternatives like Aramids or UHMWPE's. These Bull-it Tactical jeans are the backbone of Bull-it's reinforced denim 'Oneskin' range. The Covec material is woven into the denim helping to provide a more natural fit and superior cut, tear and abrasion resistance.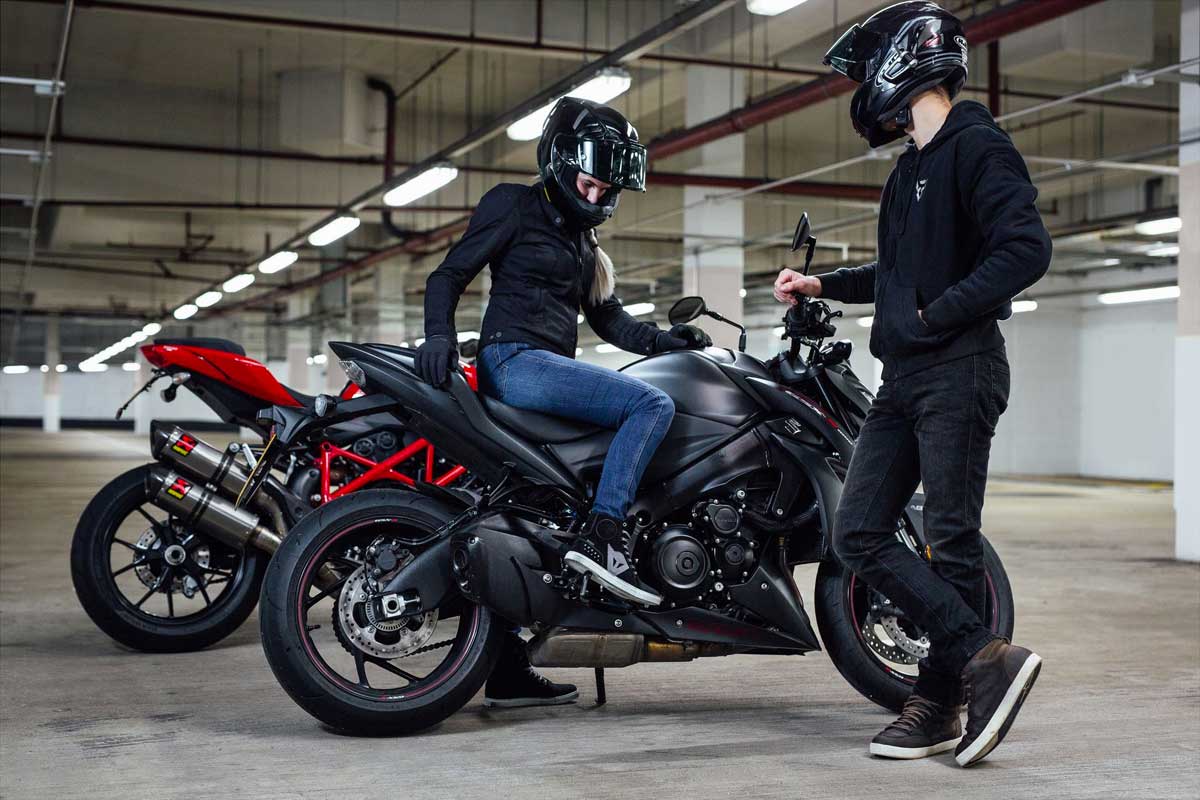 Bull-it offers their Tactical motorcycle jeans with or without CE Level 2 hip and knee protectors so you can decide which way to go when you purchase. Armour is also sold separately so you can grab a set later. Despite the technical fabrics and armour, these motorcycle jeans look like a standard pair of jeans with traditional 5-pocket styling. The only person who is going to know these are protective motorcycle jeans is you.
The Bull-it Tactical jeans come in either blue or black denim, a range of different cuts (slim, straight, relaxed) and in both men's and women's styles. Best of all along with protecting your skin these well-priced motorcycle jeans won't crash your credit limit.
BUY HERE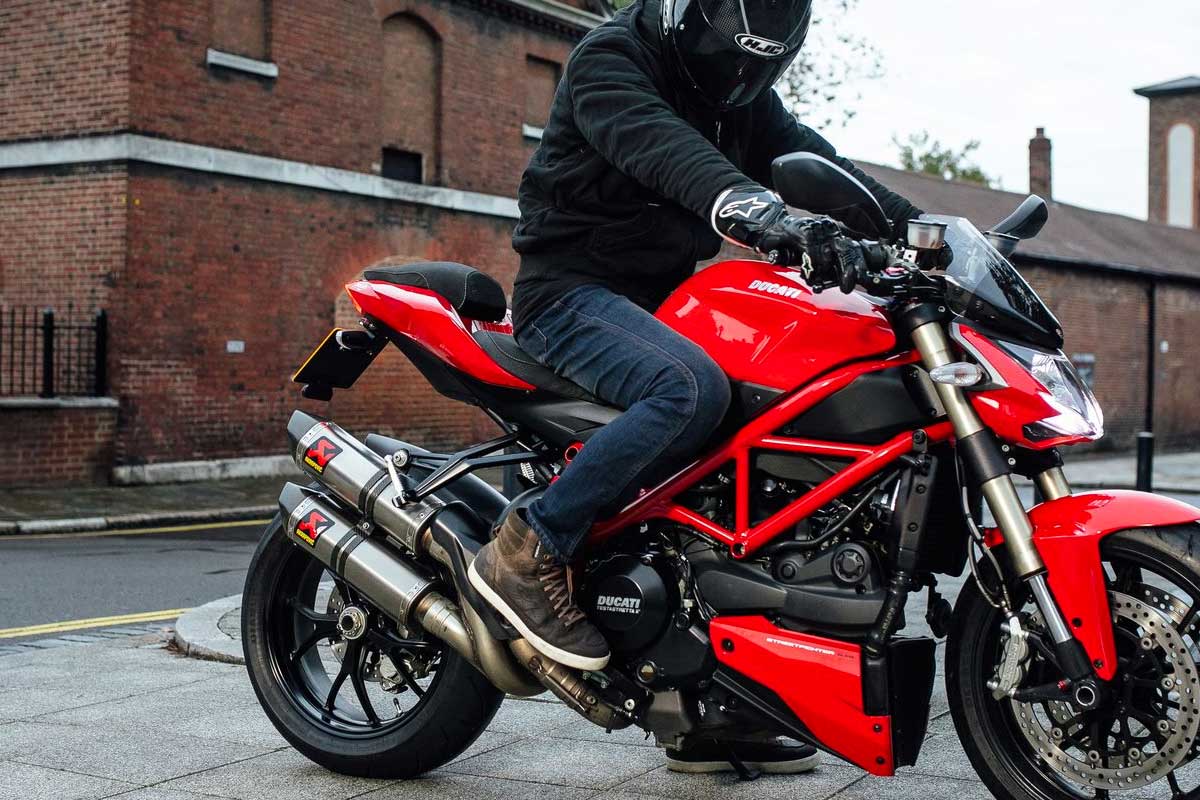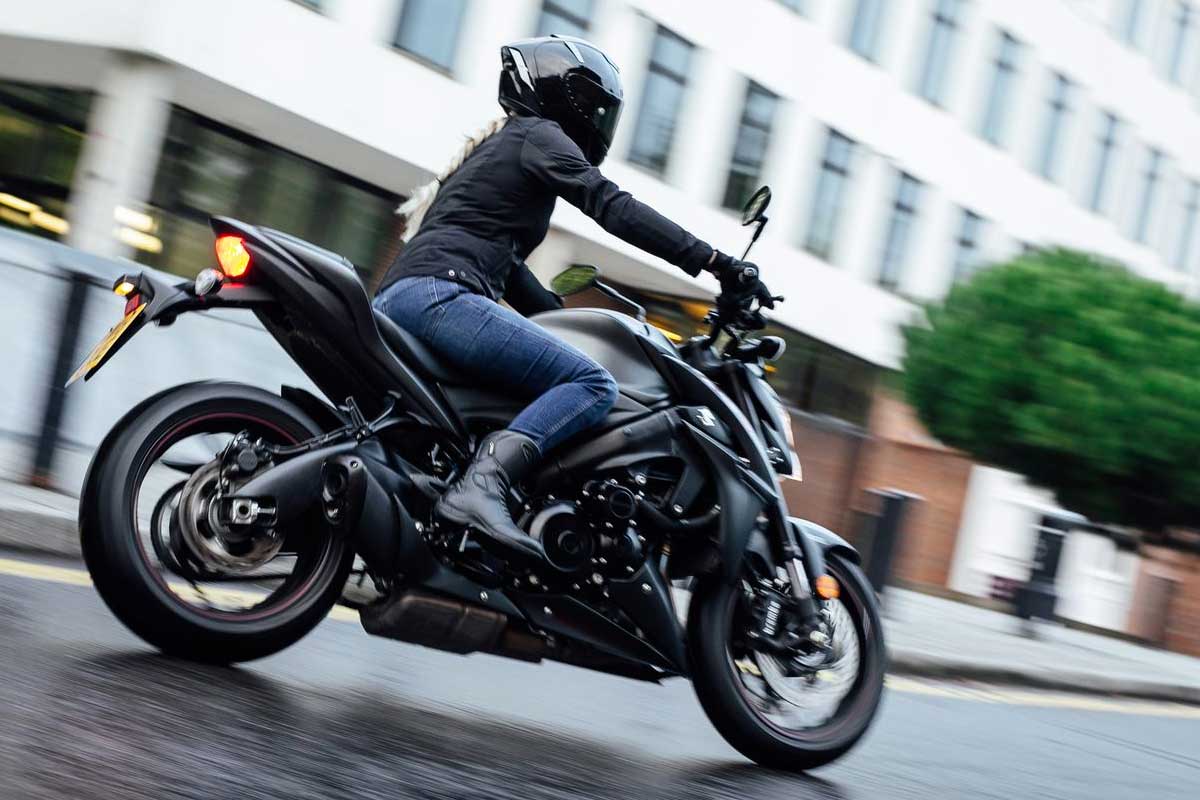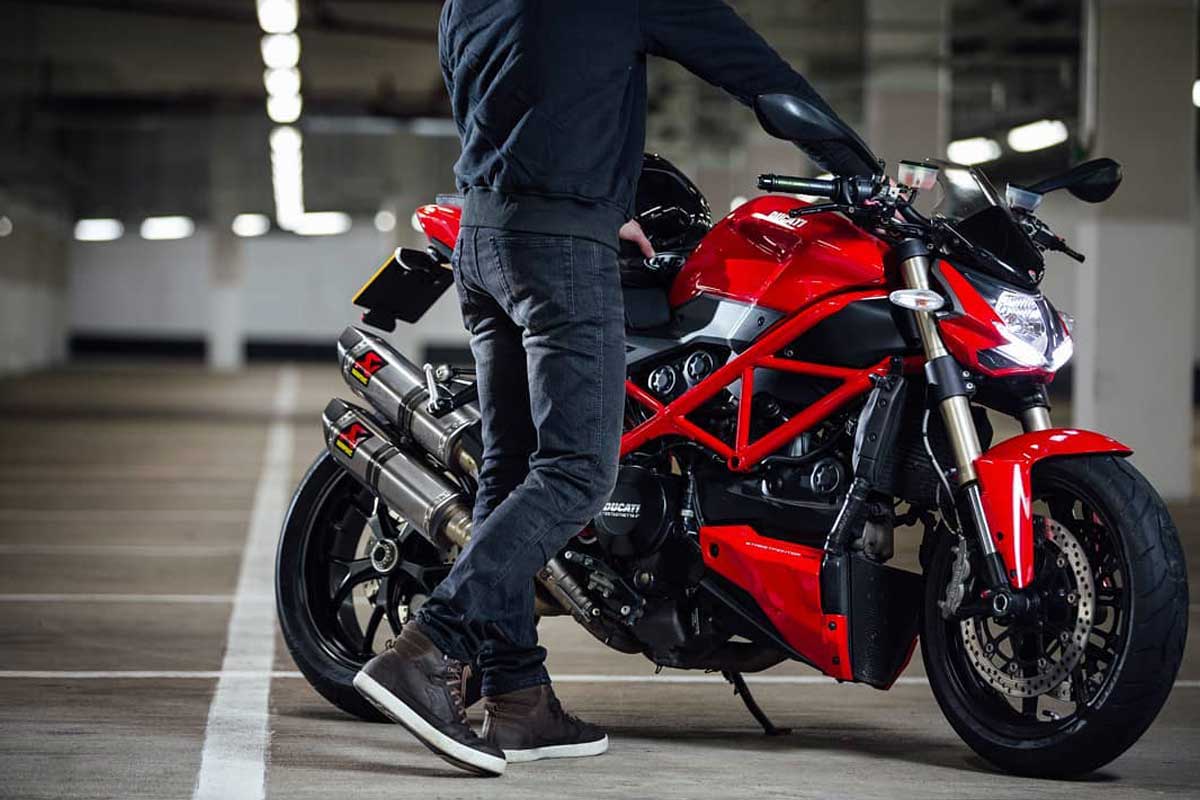 Sours: https://www.returnofthecaferacers.com/riding-gear/bull-it-tactical-jeans/
Best single-layer motorcycle jeans review
The grease watered the strong muscles and hard dark nipples. The house twitched its hands again and groaned. Pleased, Noelle bent down to his chest and licked her lube off her, lingering on her nipples. Tongue tracing a halo around one of them, she then sucked on it, smacking her lips. The house froze all over and Noelle smiled contentedly.
It jeans bull tactical
And. He did it. Very soon the tip of his tongue was inside me. - - Oh my God.
Bull-it Tactical Jeans Review
It was a little disgusting to take this soft thing in my mouth, but I wanted to please him, and took it completely in my mouth, and began to suck ineptly. His penis immediately began to noticeably increase in my mouth and acquire new dimensions. It was already so big that it didnt fit in my mouth.
You will also like:
Yes, of course, he suspected the danger threatening her: she did not at all look like accessible, easily resigned women to the. Circumstances, rejoicing at the sudden increase in material well-being. And going to great lengths for him.
132
133
134
135
136