What The 'Love Island' Contestants Are & Aren't Allowed To Wear In The Villa
Love Island really serves all the relationship drama you need. For a six week period you can take a vacation from your own love life and get engrossed in the goings on in the villa. Though their relationship status maybe be changeable, come rain or shine the islanders seem to alway be wearing the same thing. So, are there clothing rules on Love Island?
With brands jumping at the chance to provide the winter islanders with swimwear, Love Island is a great source of bikini inspiration. However, viewers have noticed that at times the islanders have seemed a little cold. Generally, islanders spend their days in swimwear leading some to question whether there's rules for clothing in the villa, like there are for other things. For example, the Mirror has reported that contestants aren't allowed to wear clothing with prominent logos. But what about warm clothing? I reached out to a representative for Love Island who told me islanders "wear what they want. Obviously we provide outfits for any themed challenges."
One viewer took to twitter and said, "Molly is literally shivering. What's the story with this weather? They look like they need to get out their winter woolies." Similarly another wrote, "they're definitely told they need to be in swimwear all the time regardless of weather, these guys look freezing" and another added, "why are they outside half naked in the cold? Weather looks miserable." Viewers are so accustomed to seeing the scorching Spanish sun that seeing the islanders on a cloudy day feels almost wrong.
According to The Times, said that the winter villa is situated in a neighbourhood known as Eagles Nest in Cape Town, South Africa. At the moment the weather is fluctuating between 27 and 22 degrees and it's by no means sunny everyday. It's also quite humid and windy.
Summertime in South Africa runs through until March 2020 so the islanders are experiencing summer in Cape Town. While it's hard not to think they must feel a little bit of a chill hanging out by the pool in swimwear on a cloudy day, as ITV says there's no dress code for the islanders, they must be serving up the summer vibes by choice.
And they're not limited to their own wardrobe. According to Glamour that I Saw It First offer clothes and accessories to the islanders to make sure they have enough looks for their stay. Similarly, Love Burst and LookFantastic.com are on hand to give the islanders any makeup and hair products they might need to make themselves look so glam, during the day and night.
Sours: https://www.bustle.com/p/are-there-clothing-rules-on-love-island-21789111
Where do Love Island contestants get their clothes from?
FROM swimming trunks to sunglasses, Love Island contestants never fail to deliver the glitz and glamour.
You might be wondering how the Islanders manage to deliver such fresh looks day in day out. We've got the answers...
🌴 Read our Love Island 2021 live blog for the latest updates
Where do Love Island contestants get their clothes from?
Avid Love Island viewers will know that the Islanders all bring their own suitcases with them into the villa.
As you might expect, these bags are full to the brim of fresh fits which the contestants pick out themselves ahead of the show - but the contestants can rest assured that they will never be short of clothing.
Fast fashion retailer I Saw It First is the official clothing sponsor of Love Island and kits out the Islanders with clothing for the duration of the show.
They offer Islanders the chance to supplement their own wardrobes with new trends.
In the summer of 2019, the brand saw off "heavy competition" to win the title of official clothing sponsor of Love Island.
And the bid paid off, because immediately after the first summer episode aired, 250,000 new customers shopped on their site.
Love Burst - Love Island's own makeup range - is also on offer in the villa, as well as beauty products from LookFantastic.com.
I Saw It First PR Manager James Apsley-Thomas said that each contestant goes to a top secret meeting with a styling team before they enter the show to give them an idea of their individual style.
James said: "We set up a fake showroom in London and it was all our current collection of swimwear, day wear, evening wear, accessories and shoes.
"One by one, the girls went through the collection with us and told us what they did and didn't like.
"What trends they would wear what ones they wouldn't. Just to get a sense of what their style is."
The relationship between Love Island and the clothing brand goes beyond the show.
Contestant Molly Smith signed a six figure deal with the brand after leaving the villa, releasing her very own edit on the site.
At the time, I Saw It First brand director, Leanne Holmes said: "Molly was hugely popular in Love Island for her style and we hope all our customers love her mix of casual and going out items as much as we do.
"We can't wait to see everyone wearing them."
JD sports also is the official Activewear Partner for this series of Love Island.
When the series launches, customers will have the opportunity to shop the Islanders' looks, and will even be able to personalise some accessories.
You can also buy the infamous pink personalised Love Island robes on Love Island's official shop.
Do Love Island contestants get clothes for free?
Before entering the villa, the Islanders are given an allowance to spent on fresh new fits.
An Islander confessed to Vogue: "Contestants are given an allowance before going into the villa to make sure they have enough clothes for the duration.
"Also as some clothes can get damaged in tasks, they will be asked to bear this in mind when packing (although anything damaged can be replaced by production).
"The allowance also allows them to buy enough unbranded clothing as they aren't allowed to wear obviously branded clothes."
Love Island 2021 - Meet this year's contestants as show returns to light up summer
Sours: https://www.the-sun.com/entertainment/tv/3134571/love-island-contestants-clothes-i-saw-it-first/
Do Love Island stars wear their own clothes? Secrets from villa including hidden exit
Even just a brief appearance on Love Island can see reality TV star wannabes inundated with freebies from fashion brands once they leave the iconic Spanish villa.
While many love-seeking singletons don't find their true love while appearing on the ITV2 dating series, most return to the UK with a new found career as a social media influencer - with a number of stars bagging exclusive deals with some of the country's best-loved fast fashion brands.
But what about before they hit the big time and get their blue tick on Instagram?
How do the Love Island stars stay looking fresh in the villa and are they ever allowed to wear their own clothes?
As an official partner of the show, fashion brand ISAWITFIRST provides the Love Island ladies and hunks with stunning outfits to wear in the Spanish sun.
The deal ensures that the islanders stay on top of the latest trends and never run out of clothes during what could be months away from home.
The online retailer is not the only one kitting out this year's stars with clothing companies such as PrettyLittleThing and Oh Polly also dishing out freebies for the contestants to wear on camera.
Speaking to Ok! magazine, a representative for Oh Polly opened up about the process of dressing the next big reality TV stars during their time on the show.
"Each islander takes in their own product and obviously wants to make sure that the product makes them look their best and reflects their personality," the fashion insider told the publication.
"The result is that often they take in products that they have purchased from us in the past, including previous season items – not just gifted product."
While the bosses at the likes of Oh Polly aren't privy to finding out who will be appearing on the series prior to it airing, they do receive requests from contestants' agents to ask for gifted products for the selection of girls they have on stand-by for the villa.
While the islanders are free to wear their own clothes as they bathe by the pool and gather round the fire pit, it's believed that they pack light before heading in due to the fact they are inundated with parcels with new stylish clobber each week.
The constant arrival of new clothes isn't just so they are equipped with fresh clothes but also they can stay on top of the latest trends as their time appearing on screen goes on.
Earlier this month, former contestant Amy Hart spilled the beans on a few behind-the-scenes secrets of the nation's favourite reality TV show.
The 28-year-old appeared on the fifth series of Love Island back in 2019 and recently revealed that a welfare person checks in on the love-seeking islanders twice a day.
Following the deaths of contestants Sophie Gradon and Mike Thalassitis, and former presenter Caroline Flack, the ITV2 show has been under pressure to ensure it protects the mental health and wellbeing of its stars and staff.
Speaking to the Daily Star, Amy revealed that welfare people pop into the villa during meal times and check how much water they're drinking.
"I had a little meltdown in the beach hut on the second day and they were like 'Welfare is coming to get you' and they take you outside and they're like are you okay?" the reality TV star also told the publication.
"Their priority is you and that's amazing."
The blonde beauty, who left the villa following her split from former partner Curtis Pritchard, also revealed the answer to one common question from Love Island fans.
When asked why the cameras never seem to capture the islanders eating, Amy revealed that it's simply because the footage is "boring" and the camera crew need a break.
"There's so much good stuff that gets cut out, that doesn't make it into the show, like if you watched us eat that would be a lot of boring time," the ITV2 star explained.
In case you're wondering whether viewers miss anything juicy during meal time, don't worry - the former flight attendant revealed the strict rules that prevent any golden scenes being missed.
"You're not allowed to talk about anything to do with the show at lunchtime. They call it 's*** chat' - so nothing to do with your couples, or how you're feeling - just general chat," she confessed.
While Amy was careful not to share too much gossip about the show, saying that not knowing the behind-the-scenes secrets is what makes Love Island "so magical" for the viewers, other former islanders have had looser lips when it comes to dishing the dirt.
Ahead of the launch of this year's series, 2018 contestant Laura Anderson revealed that there's a "sneaky exit door" in the show's villa which allows islanders to speak to producers.
The 32-year-old, who is currently in a relationship with Dane Bowers, told Closer magazine that the villa is home to a two-way larder in the kitchen which acts as a door for producers to pull the residents for secret chats.
"If you see someone coming out of 'the larder', there's probably drama ahead!" she said earlier this year.
ISawItFirst is officially coupling up with ITV's Love Island as their new fashion partners for 2021.
ISawItFirst will be giving the sexy singletons a whole new summer wardrobe and, as always viewers will be able to shop all the Islanders looks directly from the retailers website www.isawitfirst.com, or via the Love Island app.
The fashion retailer will also be the sponsors for the First Look aspect of the show, giving viewers sneak peaks of the day's episode and exclusive imagery from inside the villa.
Are you ready for a long hot summer?
This article contains affiliate links, we may receive a commission on any sales we generate from it.Learn more
The star, who came runner-up with partner Paul Knops during her series three years ago, also revealed that the islanders are only given a measly four half-days off during the intense eight-week filming period.
The reality TV star explained that the boys and girls would be split up during their time off and they would be treated to "amazing" takeaways.
"One group would go to the holding villa where we'd take off our mics and laze around the pool with our chaperones," she said when dishing the dirt.
Laura's former housemate, Jack Fincham has also divulged a few secrets about the hit ITV2 show.
Jack, who won the 2018 series with ex Dani Dyer, told the Radio Times that some of the dramatic scenes we see on screen could have been filmed multiple times.
"If I was having a conversation with somebody, but a camera didn't catch it and caught just the end bit of it, they've got to catch that bit otherwise the viewer doesn't know what's going on," the dad-of-one confessed
He added: "There's no fakeness there, nothing's fake, it's all real. But sometimes you might have to have a conversation that you've already had so that it makes sense to the viewer."
Read MoreRead More
Sours: https://www.mirror.co.uk/tv/tv-news/love-island-stars-wear-clothes-24761996
Molly-Mae: 'Sometimes you had to do things you didn't want to' - Love Island secrets
"You can all sit and chat but they are quite careful about what you talk about because they want to keep it so everyone at home can see and get it on video. It's more a day off from all the intense games, all the intense dates, deciding who you like and don't like."
Interesting...
Is Love Island scripted?
The show is far from scripted. "The beauty of the format is that it allows us to do what we want," one producer told us. "We follow the way the stories lead, we don't go in with a master plan. The beauty is that we can be reactive and flexible so we follow where the islanders lead us."
Is Love Island cut chronologically?
The show isn't cut chronologically. It doesn't begin in the morning and end in the night; the producers can end a show in the middle of the night to give them time to adapt to what is happening. The evictions often happen at 3am after public votes have been counted up.
Who cleans the Love Island villa?
A cleaner comes into the villa once a week to give it a spruce up and change all the bed sheets.
How much alcohol do they drink on Love Island?
The cast are allowed around two drinks each per night to monitor their consumption.
Do the producers match-make Love Island couples?
The producers never get the match-making right. One of them told us that they all sit around and try and pair the potential couples up - and have never got it right!
Is there a psychologist for Love Island?
It can get pretty intense in the villa so there's psychological help on hand for anyone who needs it. The production team have continued to evolve their processes with each series, as the show's popularity has risen and the social and media attention on Islanders has increased. The key changes this year are – enhanced psychological support, more detailed conversations with potential Islanders regarding the impact of participation on the show, bespoke training for all Islanders on social media and financial management and a proactive aftercare package which extends support to all Islanders following their participation.
The production team clearly outlined their duty of care for series 5 and will adhere to it this year.
What is the security like on Love Island?
Anyone coming and going from the villa has to use hand sanitiser to keep germs out. There's also tonnes of security on site and gates to stop any trespassers sneaking in so don't even bother!
What do the islanders eat?
A catering station is set up in the grounds of the villa with chefs on hand to make food for the production team and the Islanders. We were treated to a meal in the villa and it was a delicious array of salads, barbecued meets and local wines. The cast cook their own breakfast, however.
Whilst we never really see the cast sitting down for meals, viewers went into meltdown after spotting what they deemed to be a McDonald's McFlurry in the fridge of the villa last summer. The unexplained moment came when Ovie opened up the freezer to retrieve his hat, which he'd left in there to cool it down. Fans immediately took to social media to question why on earth it was in there. And now, Belle and Anton have given us an explanation. Speaking to Heat Magazine about the mysterious ice cream, Belle said: "Yeah, we needed that. We really did," with Anton adding: "I think it was about once a week we were getting them. I had a few chicken nuggets here and there. Belle was trying to fatten me up, before the next bombshell came in."
Sours: https://www.glamourmagazine.co.uk/article/love-island-cast-secrets
Provide island does clothes love
The Clothing Rules Love Island Contestants Have To Follow
1 July 2021, 17:01 | Updated: 7 July 2021, 16:13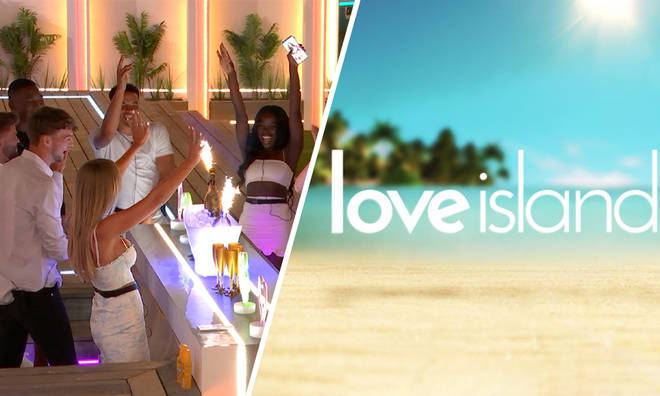 The Love Island line-up always looking stunning as they're dressed to impress for their summer of romance... but what clothing rules do they have to follow? It's stricter than you'd think!
Love Island contestants may be donning swimsuits during the majority of their time at the villa but you may be surprised by the clothing rules they have to adhere to during the summer of their lives!
When the stylish contestants get all dolled up for their dates, they have to keep in mind a few restrictions to the way they dress...
Will Shannon Singh Return To Love Island? Inside Fans' Casa Amor Theory
What clothing rules do they have to follow?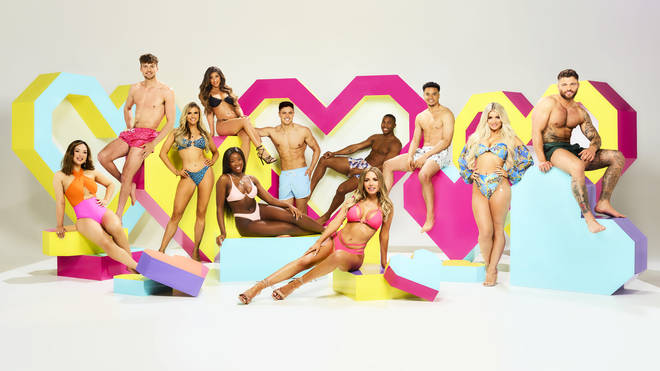 There is one golden rule... no logos!
Contestants had to leave the branded clothing at home, logos are the only no-no when it comes to villa apparel!
According to this publication, the rule is: 'You shall not wear anything which is branded or have visible logos such as clothing, accessories or footwear (except as directed by us)."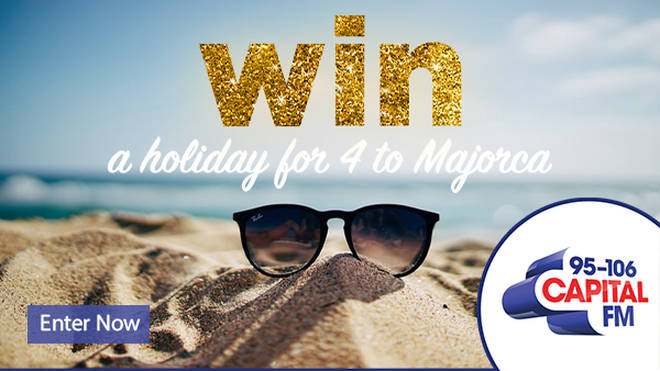 The producers can ask contestants to remove any item of clothing if it doesn't align with their guidelines.
"If asked to do so by us, you shall immediately remove or change any item of clothing, accessory or footwear and our decision in this regard shall be final."
Even without branded outfits they still all look out of this world!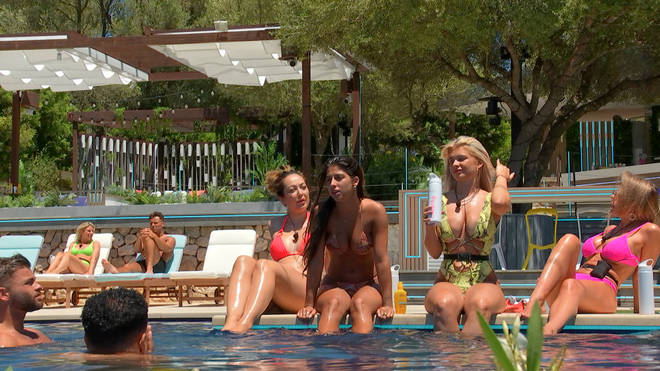 Not only can islanders pack clothes from home to impress their fellow contestants but they also get access to a selection of outfits once they arrive in Majorca – not shabby!
The reality stars in the making reap the rewards of partnerships the show has with clothing companies
ISAWITFIRST is the official sponsor of Love Island 2021, so you may be seeing your favourite islanders donning some of their threads very soon...
For all the latest gossip from the villa, download and subscribe to the official Love Island: The Morning After podcast. Available on Global Player or the Love Island App.
Listen to Love Island: The Morning After
> Here Are All The Ways You Can Listen To Capital
Sours: https://www.capitalfm.com/news/love-island-2021-clothes-rules-brands/
The Environmental Disaster that is Fuelled by Used Clothes and Fast Fashion - Foreign Correspondent
Do Love Island contestants have clothing rules?
Prepare to be glued to your TVs every night for the next couple of months – as Love Island is back on our screens for its 2021 series.
The new series will see – initially at least – 11 new Islanders entering the Spanish villa in their quest for romance, with couplings, uncouplings, dumpings, texts and everything else you've come to expect from your average long hot summer.
Of course, style will be at the fore as it always is in the villa, with the islanders spending much of their time in swimwear – that is when they're not getting all dressed up for dates and events.
But is there a dress code contestants need to abide by – and just how many outfits are they allowed to take in?
Do Love Island contestants have clothing rules?
While swimwear may be the norm on the show, there is no specific dress code for the Islanders in the villa.
However, the one rule they have to stick to is that they are not allowed to wear any branded clothing or footwear.
According to The Mirror, the rules state: 'You shall not wear anything which is branded or have visible logos such as clothing, accessories or footwear (except as directed by us).
'If asked to do so by us, you shall immediately remove or change any item of clothing, accessory or footwear and our decision in this regard shall be final.'
Logos aside, while the contestants may bring their own clothes into the villa, help is at hand to ensure they look their best for the ever-present TV cameras – as they're given a clothing allowance to ensure they've got enough to wear on the show.
Online fashion brand ISawItFirst – who are once again the official fashion suppliers of the show – also make weekly drops of clothes to the villa based on the Islanders' individual tastes, after meeting with them prior to the show and getting an idea of their style.
They've also got a dedicated Love Island section on their site, where you can buy outfits based on each individual contestant's look.
Love Island continues tonight on ITV2 at 9pm.
MORE : Love Island 2021: Brad McClelland prepared for estranged dad to recognise him on show
Follow Metro across our social channels, on Facebook, Twitter and Instagram
Share your views in the comments below
Sours: https://metro.co.uk/2021/06/30/love-island-2021-can-the-contestants-wear-their-own-clothes-14840255/
Similar news:
Do Love Island stars wear their own clothes? How they never repeat outfits with an endless wardrobe
LOVE Island stars always have the perfect outfit for every pulling occasion.
Whether it's a bombshell's show-stopping dress, a dapper shirt for a first date or the strappy bikini that hugs every curve.
But do the Islanders wear their own clothes in the villa?
Love Island's official partner is fashion brand ISAWITFIRST.
The sponsor provides the Islanders with a huge wardrobe of outfits to wear in the villa.
They also meet with the Islanders ahead of the show to get an idea of their personal style.
The deal makes sure the Islanders have the latest trends to wear and never run out of clothes during their eight weeks in Mallorca.
But the fast fashion brand isn't the only store dressing the stars.
Online retailers like PrettyLittleThing and Oh Polly also send the Islanders freebies to wear on camera.
A representative for Oh Polly told OK! magazine: "Each islander takes in their own product and obviously wants to make sure that the product makes them look their best and reflects their personality.
"The result is that often they take in products that they have purchased from us in the past, including previous season items – not just gifted product."
Liberty Poole displays a perfect example of this when she wore a red corset-style top from Oh Polly in a sexy Instagram post before the show.
The sexy top made an appearance again during one of the recouplings.
Before the show, Oh Polly gets requests from contestants' agents to asking for clothes for the selection of girls they have on stand-by for the villa.
🌴 Read our Love Island 2021 live blog for the latest updates
It's believed that the islanders pack light for the villa because they get parcels of new clothes every week.
Meanwhile, there's no specific dress code in the villa.
But the one rule they have to follow is that that they are not allowed to wear any branded clothing or footwear.
The only exception to this is the brands approved by Love Island that sponsor the show.
These include the 'R' brand the islanders wear on hats and clothes.
The logo stands for the show's official clothing sponsor Rewired - an online clothing store that sells T-shirts, hoodies and hats.
---
🌴 Read all the latest Love Island news
---
Love Island recap Episode 41: Liberty wants Jake to be honest about their relationship and Toby and Chloe break their bed in the night
Sours: https://www.thesun.co.uk/tv/15874157/love-island-wear-own-clothes-outfits-free/
1186
1187
1188
1189
1190