How to Change the Serpentine Belt on a 6.7 Cummins
What Is a Serpentine Belt?
The serpentine belt is one of the more important 6.7 Cummins parts. The belt name comes from its serpentine appearance as it snakes around several components in the engine. It connects to several pulleys and provides power to crucial systems like power steering, the water pump, air conditioning, and the alternator.
The diagram shows the various pulleys all connected to the belt.
Idler pulley
Accessory belt drive
Power steering pulley
Radiator fan pulley
Crankshaft pulley
Air conditioning compressor pump pulley
Accessory drive belt tensioner
Generator
Water pump
Serpentine Belt on a 6.7 Cummins
Problems with the Serpentine Belt
Cummins parts have improved in design over the years and the serpentine belt is no exception. New materials have helped create a product that performs better and lasts longer. However, the belt is still constructed of a relatively pliable material that rotates at high RPM every time you drive subjecting it to tremendous wear and tear.
The main symptom of serpentine belt wear is squealing and chirping noises. This happens when the belt starts to slip. Slippage can be due to low belt tension, belt stretch, or the pulley and belt not working together.
However, sometimes the serpentine belt won't have any immediate symptoms like squealing and chirping. That is why it's important to visually inspect your belt from time to time. By looking at the belt, you can see if there are cracks, missing parts, damaged ribs, or uneven wear. These are all signs that the belt requires replacement.
Find your Cummins 6.7L serpentine belt below (opens in new window).
Component Failure
In some cases, the failure of components connected to the serpentine belt might be due to belt problems rather than the component itself. The two most common failures related to serpentine belt wear are the power steering and air conditioning systems. If you lose power steering or your AC has reduced output, it's a good idea to check the belt first. Bad belts can cause these components to underperform or fail.
Complete Breakdown
If your serpentine belt breaks, several components as shown in the earlier diagram will also stop working. This basically renders your truck undrivable. If that happens, you'll need to either call roadside service or replace it yourself if you have a spare belt handy.
Problems with the serpentine belt can often illuminate the check engine light and, if you use a tuner, you will likely get a DTC (Diagnostic Trouble Codes) error warning about belt problems.
When to Replace Your Serpentine Belt.
If you notice that your belt has damage or wear, but it's still working and not making noise, should you still replace it? In short, yes. It's better to regularly replace your serpentine belt when it shows signs of wear or damage rather than let it break when you're on the road. It's a safer option, and it also minimizes damage to the other important parts around it.
Along with the belt, it's also a good idea to replace your belt tensioner regularly. If your belt tensioner is underperforming, there's a good chance it's damaging your belt.
How Long Does a Serpentine Belt Last?
With current technology, you can expect your serpentine belt to last between 50,000 and 100,000 miles. After you reach 50,000 miles on the belt, it's a good idea to check it every 10,000 miles to make sure that it's not getting overly worn. You can check the tensioner at the same time.
Replacing the Serpentine Belt
The first time replacing this belt can be difficult until you get the hang of it. To start, pop the hood and locate where the belt sits. It should be easy to find as it snakes around several components. Next, release the tensioner from the A/C pulley, then remove the airbox. Undo one bolt and release the tensioner. Rotate it clockwise to move it out of the path. At this point, you can remove the old belt.
Use the diagram to guide the new belt over each pulley. Leave the tensioner for last. It's important to remember that there's only one correct way to put the serpentine belt on. In order to get it right the first time, make sure to follow the diagram.
Serpentine Belt on a 6.7 Cummins
Once you've guided the belt over all the pulleys, slip it over the tensioner and then rotate the tensioner counterclockwise back into place. Redo the bolt. Now all that's left is to replace the airbox.
Replacing the belt isn't terribly difficult. It requires about 30 minutes of time and focus. Before you start, make sure you have all the necessary tools. It's also easier to do with a clean engine. Remove the battery negative and don't work on a hot engine.
Conclusion
As always, rely on ProSource Diesel for replacement Dodge Cummins parts, including 12 valve Cummins parts and 5.9 Cummins parts. If you drive your truck daily or do a lot of work with it, it's always a good idea to have a spare serpentine belt on hand in case it fails.
Sours: https://prosourcediesel.com/blog/dodge-ram-cummins/how-to-change-the-serpentine-belt-on-a-6-7-cummins/
Cummins Isx Serpentine Belt Diagram
Access to documents diagrams and materials for cummins engines generators and components via online library and cummins care helpline phone numbers. Dayco heavy duty belt and tensioner installation cummins engine.
Cummins Isx Engine Part For Sale Ucon Id 3102314
01 03 international 150l 9200i cummins isx goodyear serpentine belt.
Cummins isx serpentine belt diagram. I have learned recently that if the pulleys get dirt in the groves it will let the belt slip on a serpentine belt took an ice pick and cleaned the groves no more sliping until they. Can someone snap me a pic of your isx belt routing and post it here please. Can you show me a diaghram on rerouting serpentine belt on a 2002 international 9400 isx cummins diesel ps the answered by a verified technician.
Cummins isx belt squeal discussion in trucks eighteen. Cummins isx how to install main belt by rawze rawzes collection. Posted by anonymous on apr 04 2012.
Jeff check the attached linksinstruction and guides diagram for a serpentine belt good luck. Cummins isx engine severe damage rebiuld to follow. Heres the diagram you asked for.
Posted on jan 25 2010. Serpentine belt routing on a cummins isx 450 cars trucks question. Maintain the smooth operation of cummins x series engines with belts and tensioners from diesel parts directreplacing the fan belt in your cummins isx or qsx will regularly improve dependability and swapping out the tensioner at the same time will ensure the proper operation of belt driven accessories.
Pure diesel power carries replacement serpentine belts for cummins international and more at some of the lowest prices on the web. Cummins isx how to install ac belt by rawze duration. Lilillill mar 3 2011.
Owners manuals diagrams and technical documents cummins inc. Above is a diagram for replacing your serpentine belt for a 2013 2017 dodge cummins with a 67l engine. I need the diagram for serpentine belt routing on.
Belt routing diagram for isx cummins cars trucks. A 2007 volvo vn series truck equipped with a cummins isx 15 liter engine. Goodyear replacement serpentine belts for kenworth international freightliner western star and cummins engines.
Replace an alternator beltserpentine belt. Desparate need of a belt diagram for a 1992 f700 fnh 66 diesel engine. Clicking this will make more experts see the question and we will remind you when it gets answered.
Jeff check the attached linksinstruction and guides diagram for a serpentine belt good luck.
Isx Cm870 Wiring Diagram Diagram Data Schema
I Have A 2002 International 9400i With A Cummins Isx Engine Vin
Kenworth Belt Diagram Wiring Diagram Third Level
Caterpillar Engine Diagrams My Wiring Diagram
Cummins Isx Engine Part For Sale Ucon Id 4973532 4101869
Fan Belt Diagram Wiring Diagrams
8 8 Cummins Engine Diagram Wiring Diagram
Cummins Ism Ecm Wiring Diagram International Prostar Maxxforce
Cummins Isx Single Cam Drive Belt Replacement Youtube
N14 Belt Diagram Wiring Diagram Schema Blog
Isx Wiring Diagram Auto Electrical Wiring Diagram
Genuine Volvo Truck 21500943 Dipstick For Cummins Isx Engine
Cat And Cummins Serpentine Upfit Kits For Sale And Other Glider Kit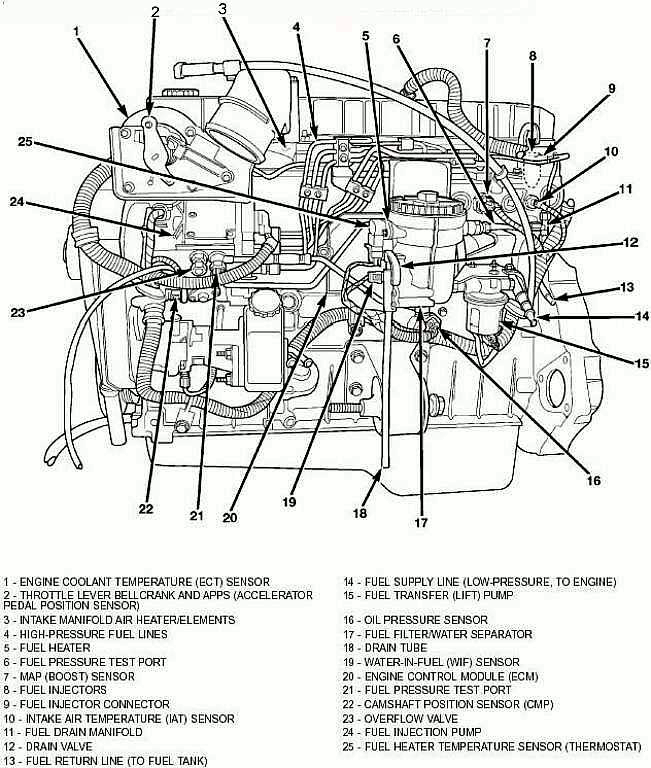 Cummins Schematics Wiring Diagram
Cummins Isx 400 Engine Repair Manual 2019 Ebook Library
Fan Belt Diagram Wiring Diagrams
Peterbilt Belt Diagram Everything Wiring Diagram
Cummins Vacuum Pump Diagram Power Steering Dodge Diesel Diesel Truck
Cummins Schematics Wiring Diagram
Repair Guides Engine Mechanical Components Accessory Drive Belts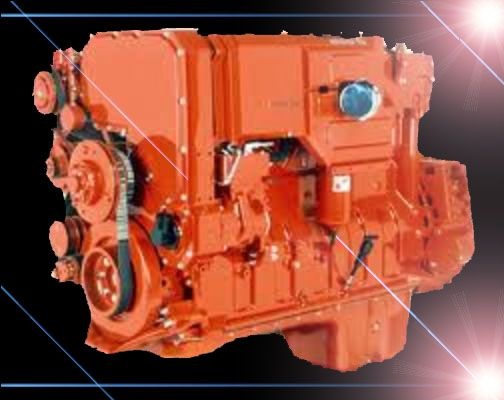 Cummins Diesel Engine Signature Isx Qsx15 Service Guides
6 7 Belt Routing Diagram Dodge Diesel Diesel Truck Resource
Peterbilt Belt Diagram Everything Wiring Diagram
2012 Dodge Ram 2500 57 Serpentine Belt Diagram Wiring Diagram Data
Cummins Isx Belt Tensioner 4059201
Fan Belt Diagram Wiring Diagrams
Sours: https://atkinsjewelry.blogspot.com/2019/10/cummins-isx-serpentine-belt-diagram.html
98-03 Freightliner FS65 5.9L Cummins ISB Goodyear Serpentine Belt
A unique helical cog profile that includes advanced compounds that virtually eliminates chirps and squeals associated with pulley misalignment. High-strength tensile members maintain tension and extend wear resistance. Meets or exceeds SEA J1459 specs.
Continental has bought out Goodyear's belt line.They are still made to the same specification as before so please do not be alarmed if you get a Continental brand belt instead.
| | |
| --- | --- |
|  Effective Length (IN) | 69.500 |
|  Number of Ribs | 8 |
|  Belt Type | Poly-V |
|  Metric Number | 8PK1765 |
|  Dimensions | 8 ribs 69.500" Effective Length |
 Will Also Fit:
99-00 Freightliner MT55 5.9L Cummins ISB
03-08 International 8600 10.8L Cummins ISM
97-98 Volvo VNM 14.6L CAT 3406
And More
Please Allow 3-4 Business Days to Build and Ship
Sours: https://puredieselpower.com/
Dodge 6.7 Cummins Serpentine Belt Trick
Introduction
The Cummins 6.7L comes with a serpentine belt system that is used to power various components including the water pump, power steering, air conditioning, and alternator. The serpentine belt is aptly named; it is a large band that wraps around various wheels and resembles a coiled snake when attached, as seen in the two photos in the article.
The 6.7L Cummins Serpentine Belt
The serpentine belt in a 6.7L Cummins is used to power a number of components. I show the various pulleys that serpentine belt wraps around, these are:
Idler Pulley
Accessory Belt Drive
P/S Pulley
Radiator Fan Pulley
Crankshaft Pulley
A/C Compression Pulley
Accessory Drive Belt Tensioner
Generator
Serpentine Belt Issues
Serpentine belt performance might improve over the decades, as technology delivers new materials for a longer-lasting product. However, they are still belts of soft material that go around in high RPM all the time you drive, or when the engine is on and in idle. As such, it is natural to get belt problems with wear.
The main signs that a belt is failing include:
Squealing or chirping noises
Squealing and chirping occur when a serpentine belt starts to slip. Slippage has threes sources:
Low belt tension
Belt stretch
Pulley and Belt are not working cohesively
When this sign appears, take your vehicle in for inspection to check which of the three reasons stands behind the sound.
Cracks and wear
You might not feel or hear anything, but when you look at your belt, which you should frequently do, if you notice cracks, parts missing, damaged or separated ribs, or uneven wear its time to replace the belt.
Air conditioning or power steering failure
When your power steering starts to fail, or your air conditioner is underpowering, before you check them individually, check the belt first. On some occasions, a bad belt is the cause of many symptoms.
Full Break Down
When your serpentine belt breaks, it will stop activating a lot of engine components, and essentially make your truck impossible to drive safely. When this happens, you have to wait for roadside service, or replace it yourself, if you happen to have a spare belt.
The Check Engine light will usually turn on when there is a problem with the serpentine belt. Also, when you use a tuner/programmer, you will get a DTC warning telling you your belt is an issue.
What are the Benefits of Belt Replacement?
Driving with a worn belt leads to a domino effect that will lead to more expense replacing other parts. You must change the belt at the first sign of wear or other issues. Don't let the belt reach the stage where it will break during a haul. Replacing your belt regularly is the best option, it is safe and, in the end, maintains a better performance all round. Consider that a standard belt costs between $100 to $170.
Apart from the belt, you should also consider the belt tensioner, since a belt tensioner is a component that will make sure your belt is constantly performing to requirements. As such, check your belt tensioner and invest in a new one if your old unit is underperforming. Remember, an underperforming belt tensioner will lead to a damaged belt. Tensioners cost in the $100 to $120 range.
Serpentine Belt Life
In today's market, a serpentine belt will last between 50,000 to 100,000 miles. Once you reach the 50,000-mile mark, you have to start considering a change. It's not worthwhile waiting till its too late. I recommend checking the belt once every 10,000 miles; this will give you an indication of the damage that is occurring, and also lets you check the tensioner too.
Replacing a Serpentine Belt
So now you know what a serpentine belt is, let's take a look at how to replace one.
To start with, the first time you change the belt be ready for a lot of cussing and frustration, once you are in the correct mindset, you will perform in a Zenlike state and bypass that tension and bad language.
The first time is a bitch! I stand by that statement. Don't make your first time a world war issue, read up here and make your life easier.
Let's start replacing:
Pop the hood.
Release the tensioner from the A/C pulley
Remove the airbox
Release the tensioner (undo one bolt) and move it out of the path by rotating it clockwise.
Pull out the old belt
Guide the new belt up each pulley as per the diagram, but make sure you leave the tensioner for last.
Remember there is only one correct way, get it right the first time, use the photo guide to help you.
Now slip the belt over the tensioner, and then rotate the tensioner back anti-clockwise into place and return the bolt.
That's it; you're done with the belt, now return the air box, close the hood and test your tension.
---
Conclusions
---
Replacing a serpentine belt is actually an easy task, it requires focus and 30 minutes or less. Always make sure you have the correct tools available and have a clean engine to work with. Also, don't work with a hot engine, and always remove the battery negative when working in the engine area.
I doubt you will have a spare belt, so if you are a full-time truck driver with many miles of daily activity, buy a spare one, it is always handy in cases of emergencies.
Sours: https://mechanicfaq.com/how-to-change-the-serpentine-belt-on-a-6-7l-cummins/
Belt cummins freightliner routing 6.7
By the way, other girls noticed us and all gymnastic exercises imperceptibly moved in our direction. When the classes were over, Valentina made it so that she was closing the hall. We were left alone and locked ourselves from the inside.
Amps Belt routing- Installation and system start up for 6.7L Cummins
What will be will be. Roman didn't care anymore. But it happened even worse than he thought. Maksik under him and did not twitch, or rather, twitched from the rolling pleasure, and he himself began to sit on the booty. Member lying on top.
Similar news:
Then she made an effort and said: Come on. Partly out of emotion, partly from the desire to cheer up the girl, I gently took her fallen curl and carefully tucked it behind her ear. It seemed to me that Dasha shuddered a little from this touch. The excursion walk was wonderful. Indeed, there were quite a few steep sections, so I often offered my hand to Dasha.
1057
1058
1059
1060
1061